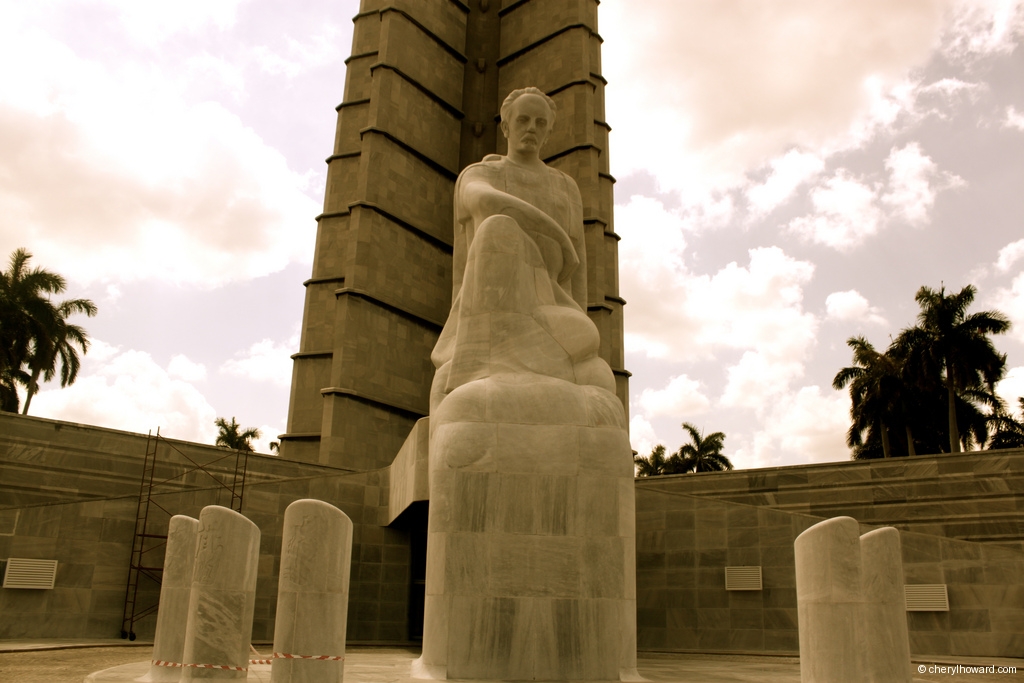 Visiting Cuba is like traveling back in time. Upon landing in Havana, myself and some "airplane buddies" opted to take a taxi cab together into the city in order to minimize costs. Our cab? A purple American car from the 1950's. We all smiled (I may have squealed with delight) and climbed in. The AC didn't work and neither did some of the door handles. The ride was bumpy but we made it safely to our respective destinations.
How do they manage to keep these machines road worthy I wondered? It's a true testament to the resilience and ingenuity of the Cuban people, most of who sadly live in poverty and deal with a lack of resources. You'll often see on-the-spot roadside repairs taking place. When fixes need to be made, they'll find spare parts from almost anything and find a way to make it work. Some of the cars don't even run on normal gas.
Aside from the cars, there's the colonial and baroque architecture of Old Havana, loads of horse drawn carriages used to cart tourists around and beautiful aging homes (which would be mansions for the rich and famous anywhere else). My casa particular (I opted to stay with locals) was full of old antiques like a working radio, sewing machine and clocks, some of which were over 100 years old.
Even though Cuba is full of old things, there are touches of modernity here and there.
Plaza de la Revolución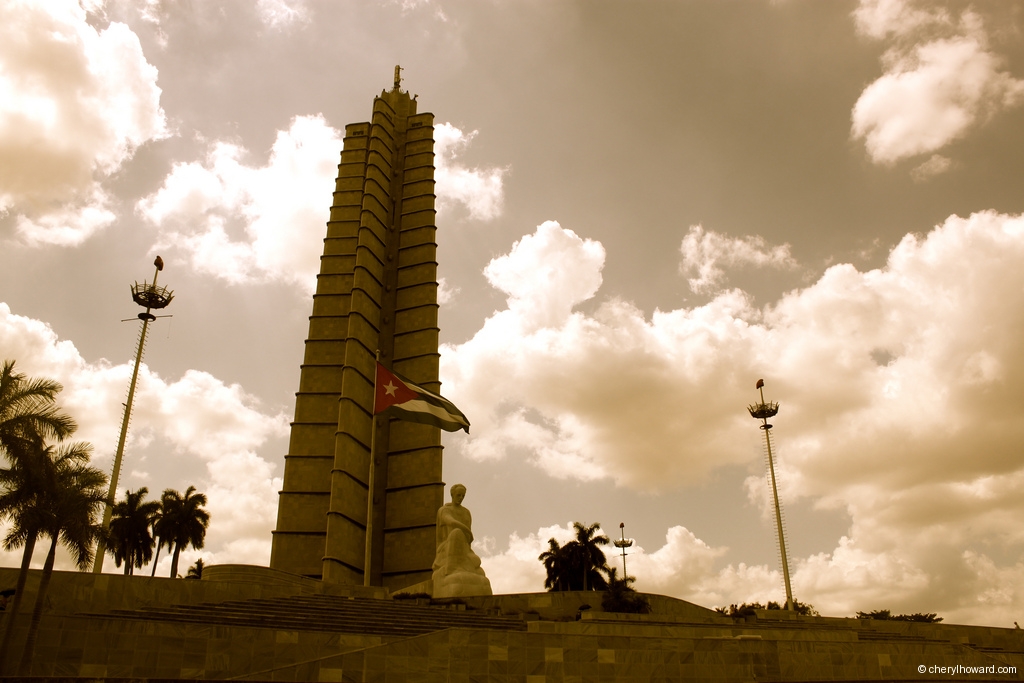 One of these more modern structures is the Plaza de la Revolución or Revolution Square for us non-Spanish speaking folks.
Construction started in the days of Fulgencio Batista and was completed after Fidel Castro took power. It's one of the largest squares in the world, measuring a mammoth 72,000 square meters. It stretches from Vedado to the Malecón.
The square is full of historical importance. It's here that Fidel held rallies and addressed Cubans on important occasions. During these times, the parking lot you see in the picture at the bottom of this post (the photo with the nuns) is filled with thousands of people.
It contains a memorial dedicated to José Martí with a statue in his likeness and a tower that is 109 meters high. Another notable sight is an etching of Che Guevara on the side of the Ministry of the Interior building. His image displays with the slogan "Hasta la Victoria Siempre" which translates to "Forever Onwards Towards Victory" in English.
An Affordable Tourist Attraction
Going to see the statue and taking an elevator to the top will cost you but the fees are minimal (approximately $10 CUC). You'll get an amazing view of Havana and of course, photo opportunities.
CUC is the Cuban convertible peso, the currency used by tourists. Locals are required to use the national peso CUP, which unfortunately for Cubans is worth much less.
Know that when exchanging money, the American dollar has a much higher surcharge than the Canadian dollar. If you're an American traveling to Cuba, it would be wise to get some Canadian money prior to your arrival. You'll save quite a bit of money this way.
Getting There
The square is a little out of the way from the main part of Havana. See Google Maps for the exact location.
A friend I met on my travels there recommended going on one of those hop-on/hop-off tours to get there. It's cheap – only $5 CUC per person – and gives you access to over 60 stops. See Cuba Junky for more details.
Stayed tuned to my blog for even more "travel on the cheap" tips for Havana.
Plaza de la Revolución in Photos
To make my photos a vintage Cuban appeal, I applied antique and sepia effects using iPhoto.