Have you ever heard of Canadian pizza? I'd always thought it an Italian speciality with some American cities like Chicago and New York garnering some attention for their unique take on the food but I'd never once thought that pizza was uniquely Canadian. Maybe poutine but certainly not pizza.
Then you'd expect to actually find Canadian pizza in Canada, most likely in the foodie heavens of Vancouver, Toronto or Montreal. You'd never guess that in the heart of Berlin a little pizza joint known as Ron Telesky Canadian Pizza would exist.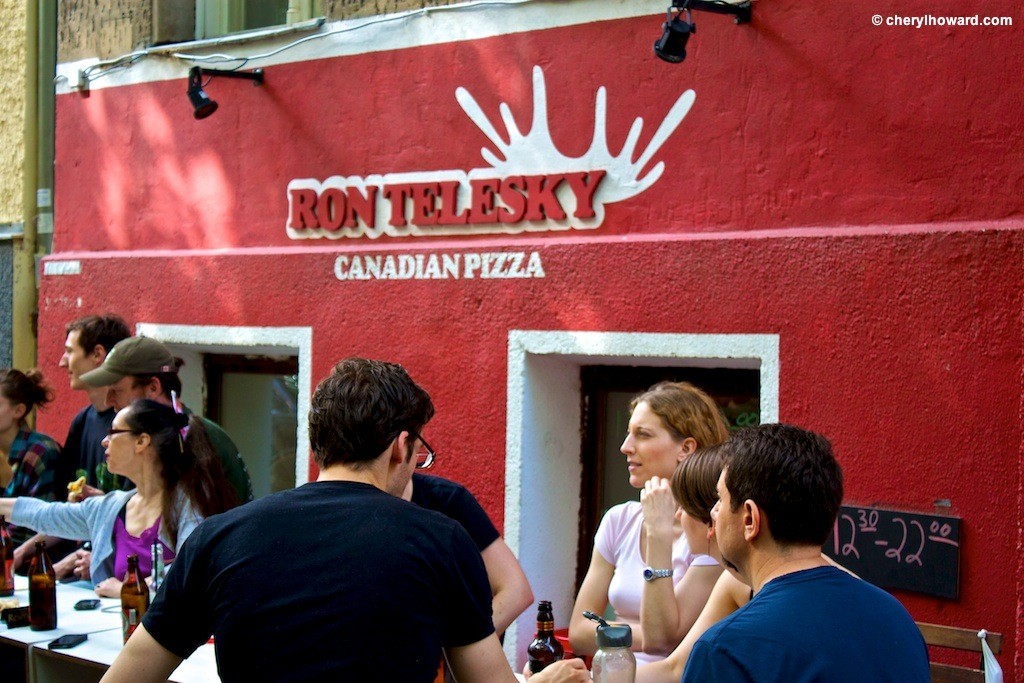 I'm a bit embarrassed to say that I learned about this place from two Germans, a couple from Munich. They told me the place was filled with kitsch Canadian memorabilia and that there was even a pizza topped with maple syrup.
How is it possible that such a place exists? And how is it possible that the place is owned and operated by a German and not a Canadian expat trying to bring a bit of home to Berlin. Maybe he wants to be Canadian?
I knew I needed to head to Kreuzberg to see this place as soon as possible and thought it fitting to check it out on Canada day and with a couple of other girls from Toronto.
When we arrived, there was a Canadian Expat meet-up in full swing! Apparently we weren't the only Canucks who thought of honouring our national holiday by having pizza.
Everyone was sitting outside on wooden stumps, lawn chairs and some even gathered in a canoe.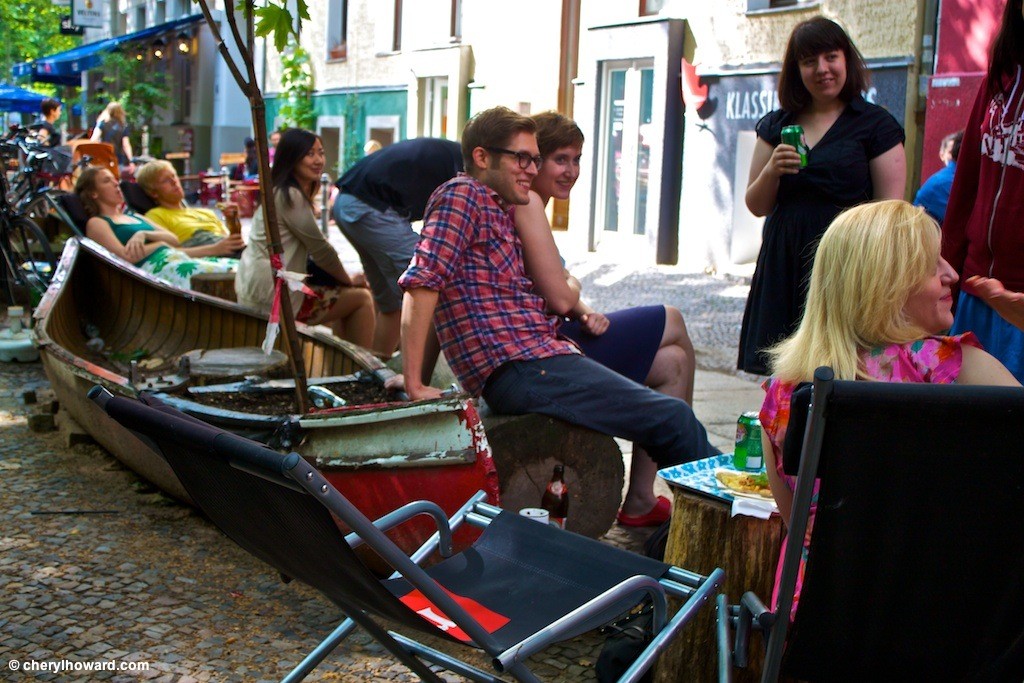 The iconic Canadian symbols continued on the interior. As the Bavarian couple promised, the place was very kitsch but I loved the sweet reminders of home nonetheless.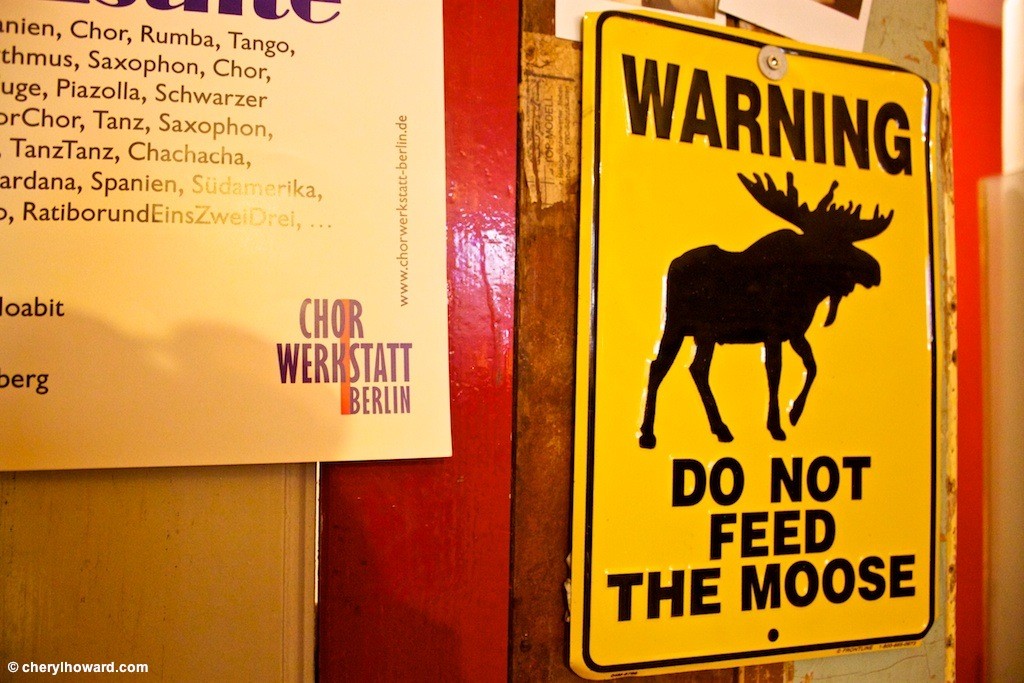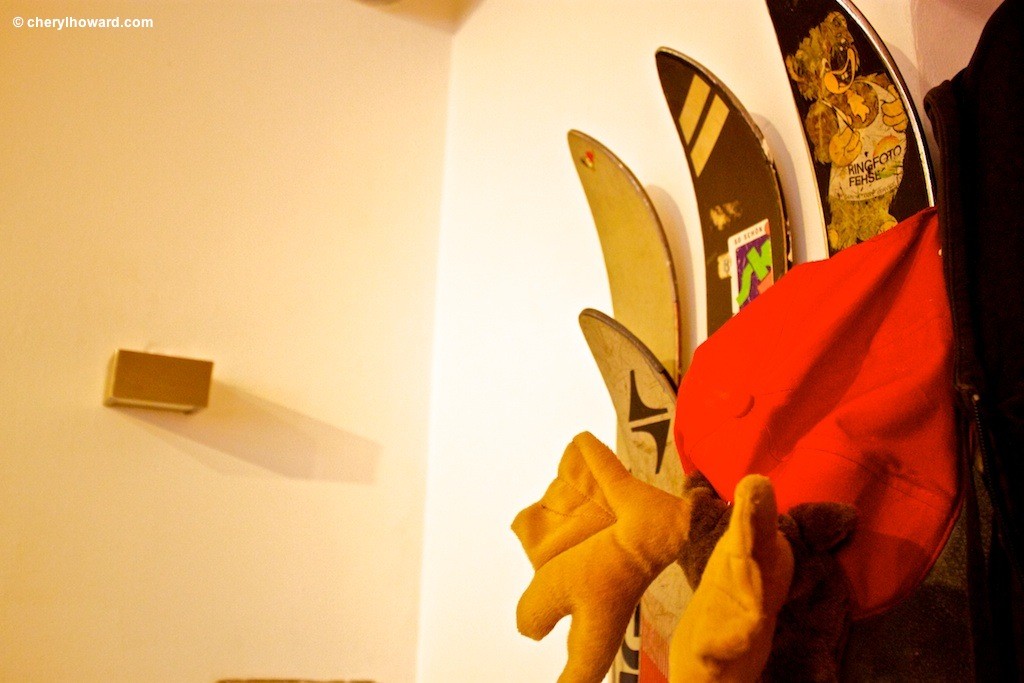 The menu includes some pizza dishes hilariously named the Cronenberg Cash, Back To The Future, Montreal Blow and the Wayne Gretzky.
Being a former ice hockey fanatic, of course I was all about the Wayne Gretzky which is made with feta, mozzarella and cheddar cheeses, Italian salami, speck and chorizo, hot peppers, chili flakes and caramelized onions.
While you can sample a slice for about 3 euros, it's more fun to order a giant pizza which generally runs at about 20 euros. While it seems expensive, you really get your money's worth as the pizza could easily feed a small nation … or in our case a party of five.
Here's the shop owner serving us our Gretzky.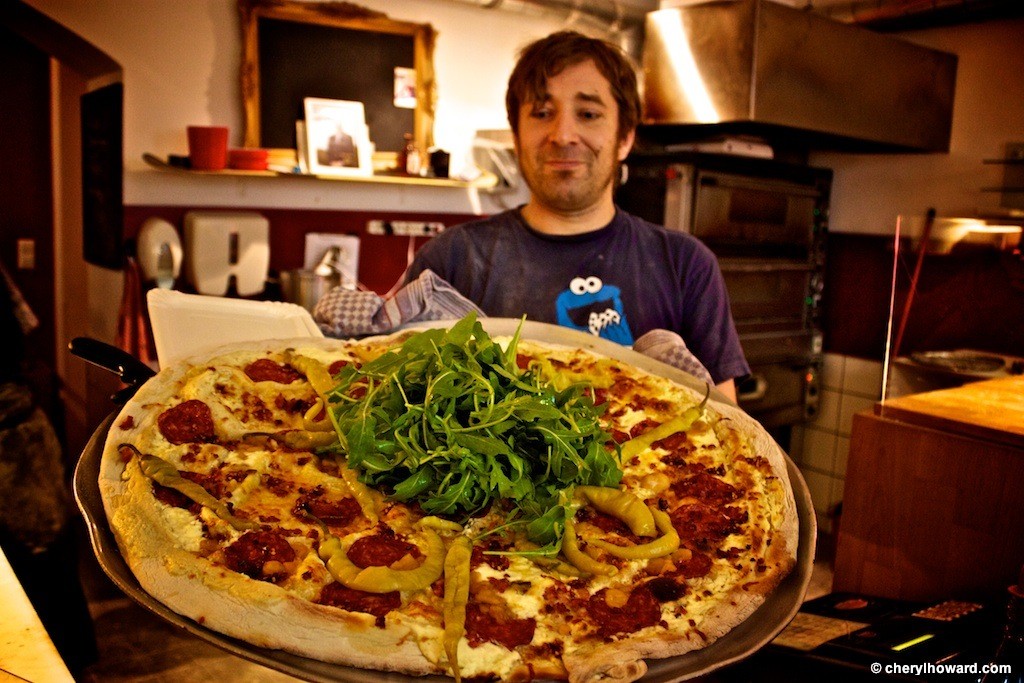 Another delightful surprise was the North American sodas. I had both a Cream Soda and Root Beer! If you prefer beer, you can order some Moosehead.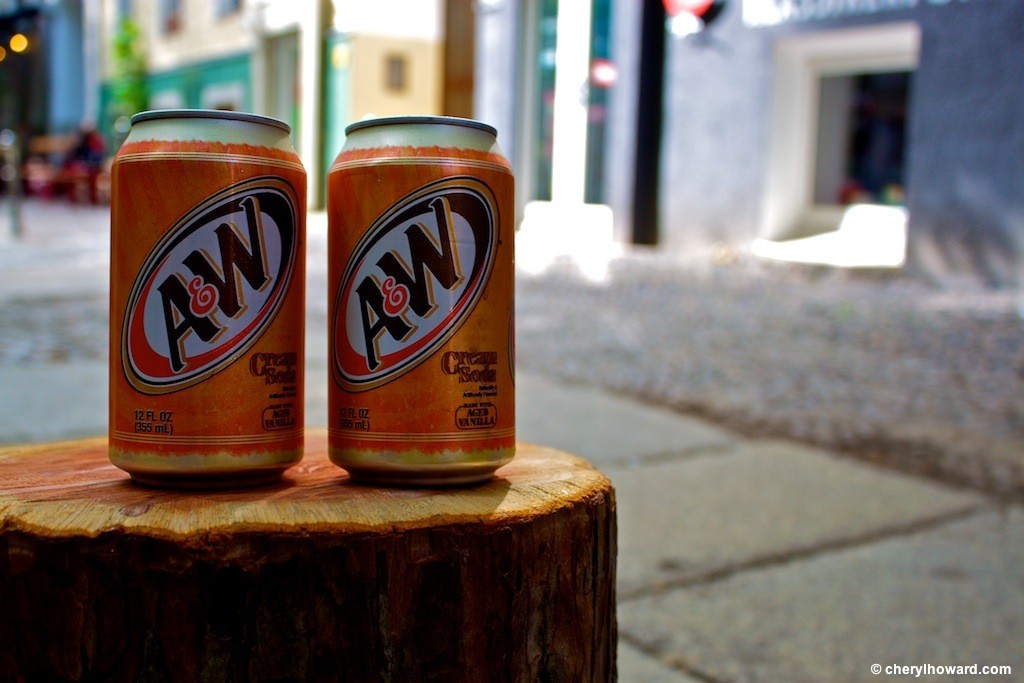 Finally, here's the Toronto girls wishing our nation a happy birthday to the country 145 years young.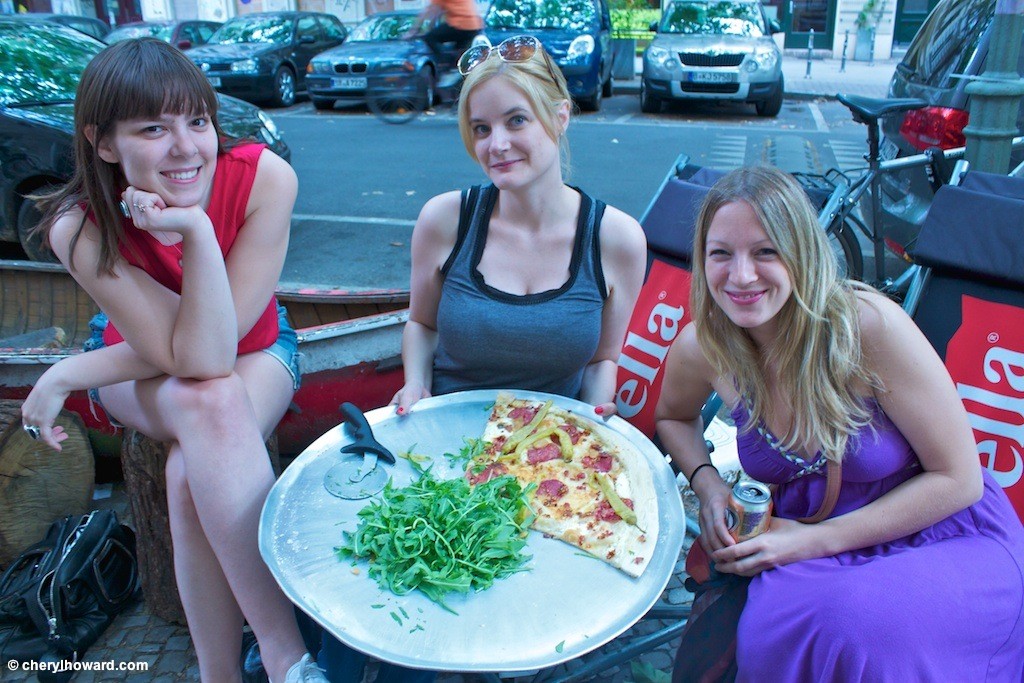 Want to experience a taste of Canada here in Berlin? Head on over to Ron Telesky and have some weird and wonderful Canadian pizza!
Ron Telesky Canadian Pizza
Dieffenbachstraße 62, 10967 Berlin, Germany
030 61621111
http://ron-telesky.de/