Of all the cities I've visited in Europe, I liked Barcelona the least. Finally a place that I didn't fall absolutely in love with!
As a birthday gift to myself (you know I'll find any excuse to travel more), I planned a trip to this hot and sexy city to get my very first taste of Spain.
Admittedly, I did have some fun like when I took part in a wine tasting with some other Canadians, randomly stumbled across a quirky flea market and finally broke my tapas virginity.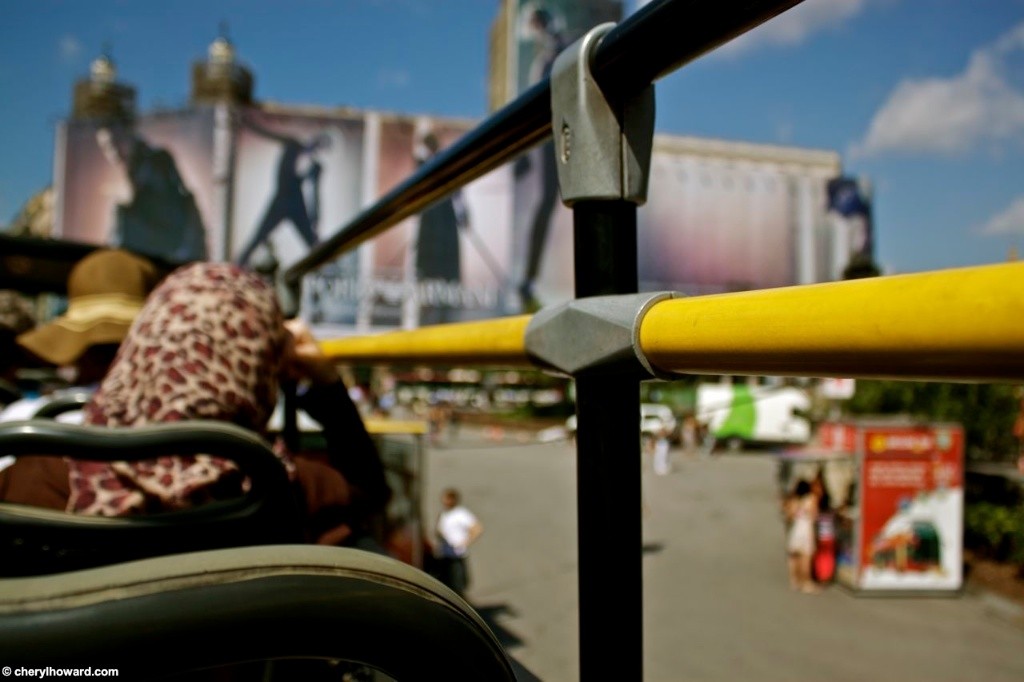 Near Las Ramblas.
But then I was stripped of my wallet, keys to my flat at home in Berlin and well … my dignity. I'd always figured myself a street smart traveller, taking appropriate precautions and then suddenly in less than 30 seconds I was stripped of some of my most precious valaubales. I came away not liking Barcelona at all with it's pick-pocketing thieves.
I realize now that I was wrong to let my unfortunate experience cloud my judgement. I learned some valuable lessons from that event and hopefully will never find myself under similar circumstances.
Returning last February after the completion of my very first blog trip in Costa Brava, I gave finally the city a second chance.
I spent a lovely 24 hours there, having lunch at the 5-star Hotel Arts and later dinner with Jade from Vagabond 3 at a local tapas restaurant. The next day I even went shopping at Europe's largest Sephora which was akin to me having a religious experience when I stocked up on my favorite Makeup Forever supplies.
I came to see that Barcelona has a certain allure that lulls one back. Notable tourist sights aside, there's another side to the city that attracts me even more. And that's the normal everyday life experienced by locals. Walking through the streets I couldn't help but snap photo after photo.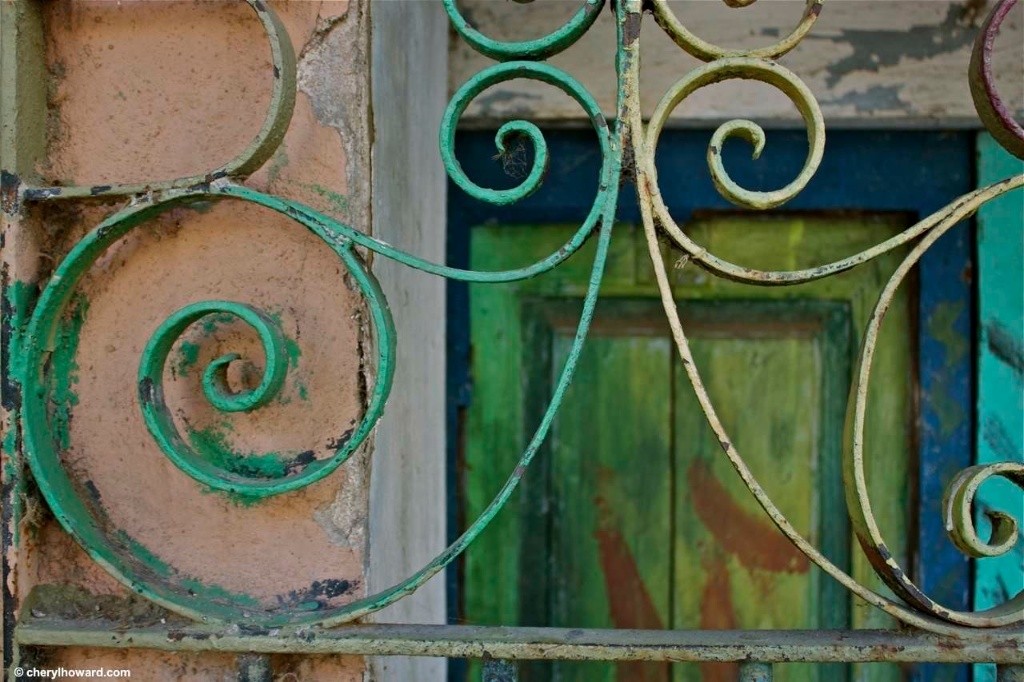 Not really street art per se but I found this window pretty nonetheless.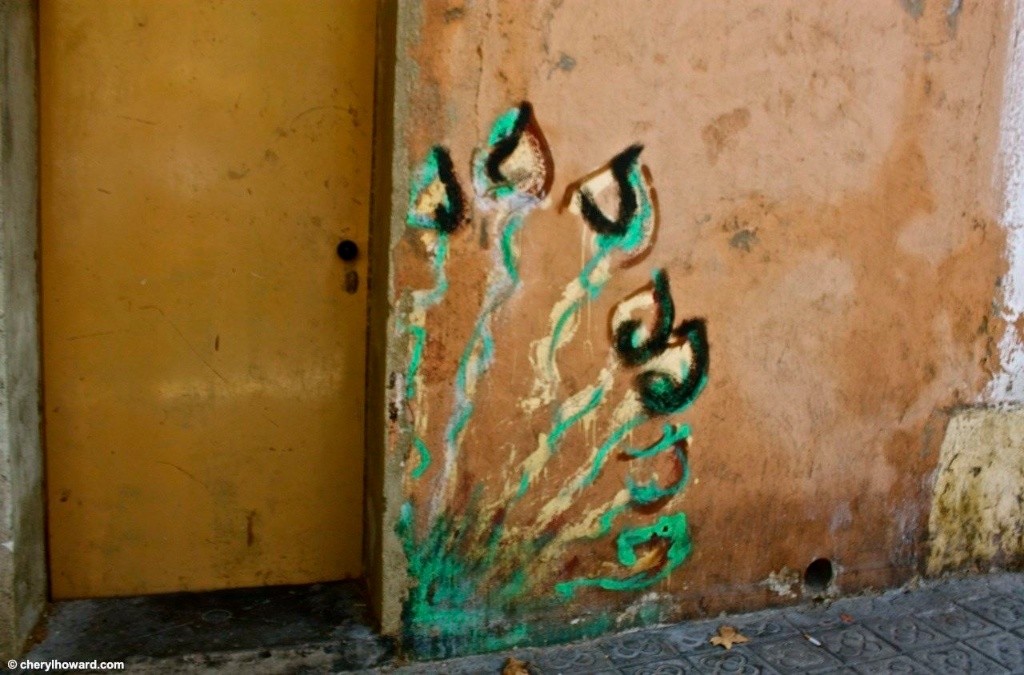 Street art with soft pastel colors against the rough pink wall and detailed sidewalk tiling.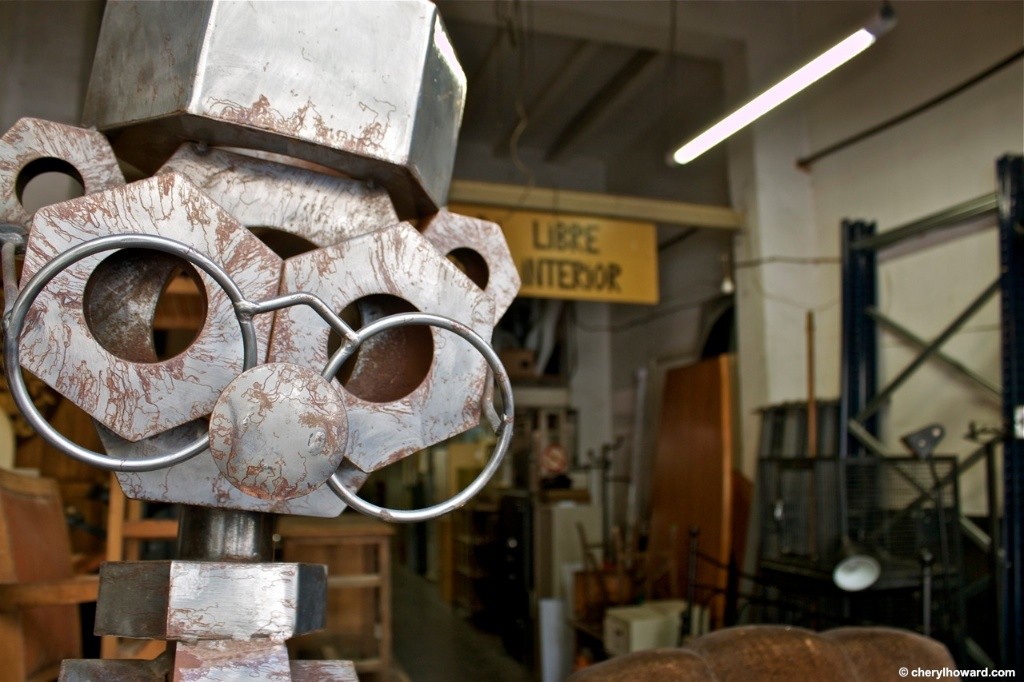 Funky art at a little gallery.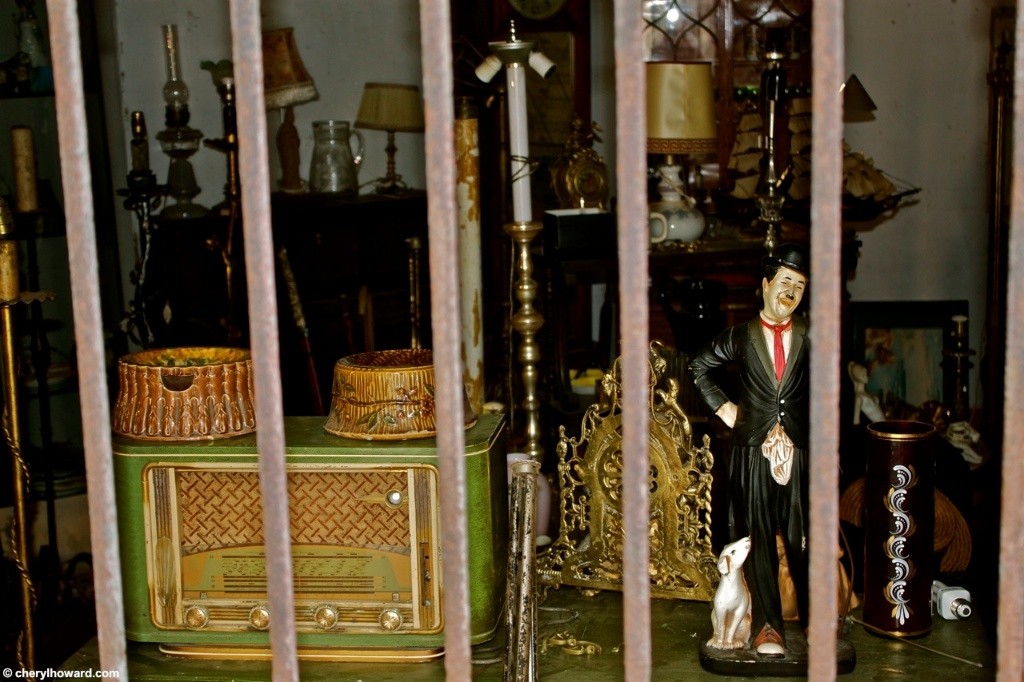 Kitsch goods at a vintage shop.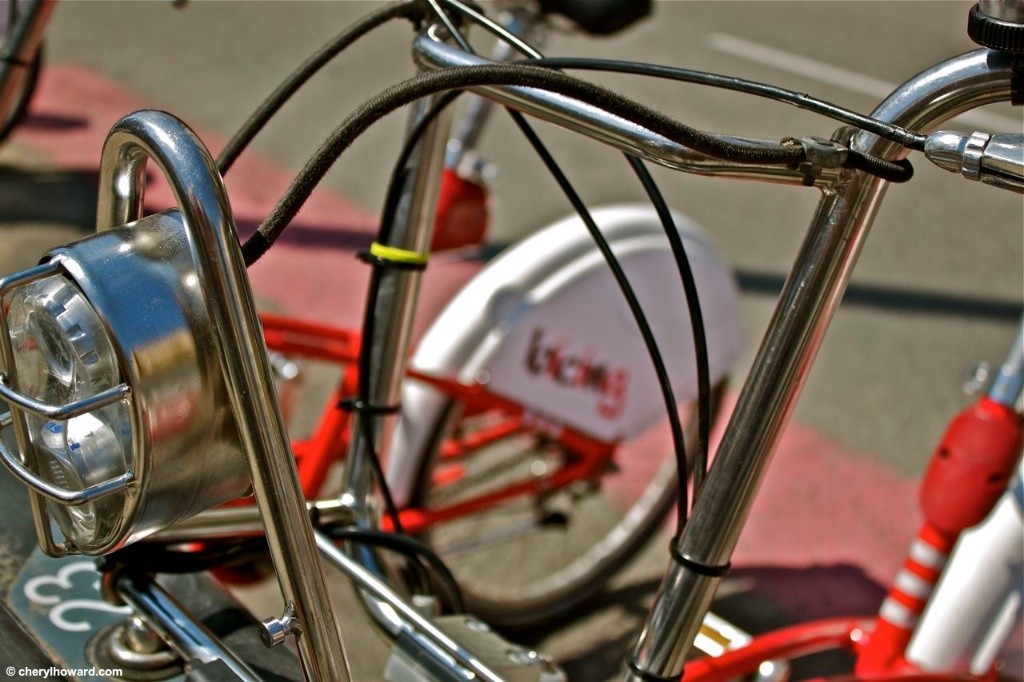 Bikes for rent to get around town.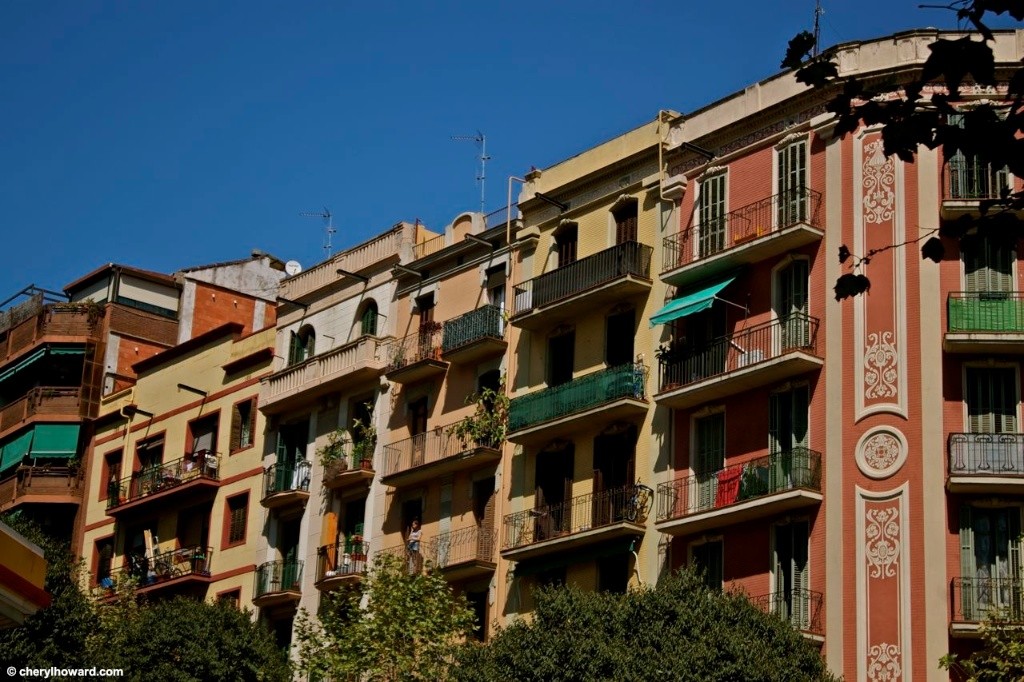 Vibrantly colored apartment building with stylish terraces and intricate detailing.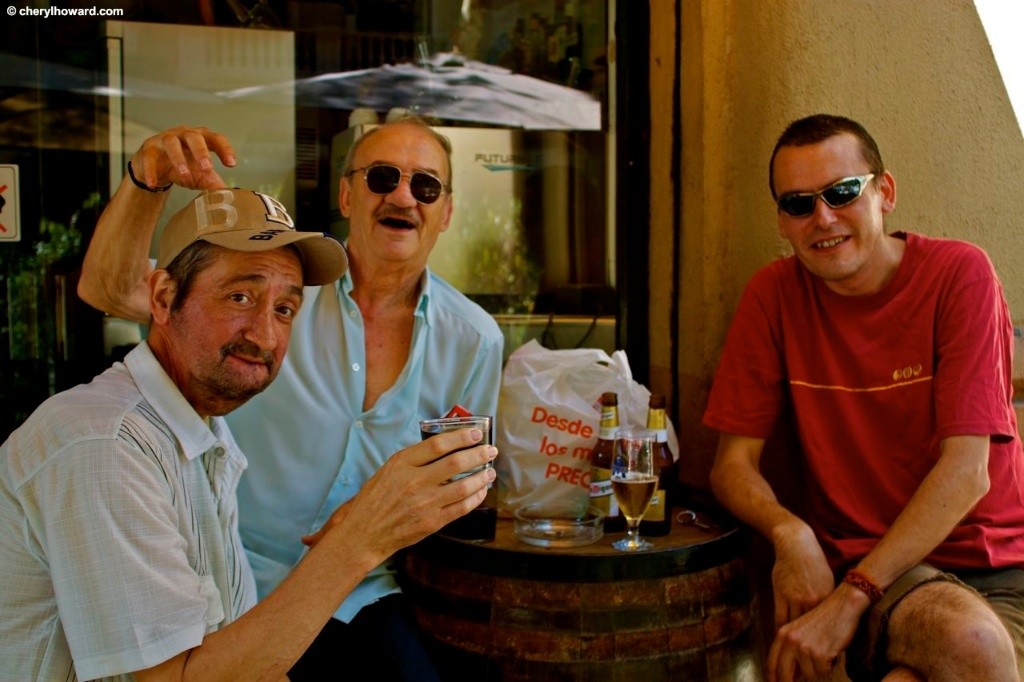 Three cute men at a little tavern who asked me to take their picture.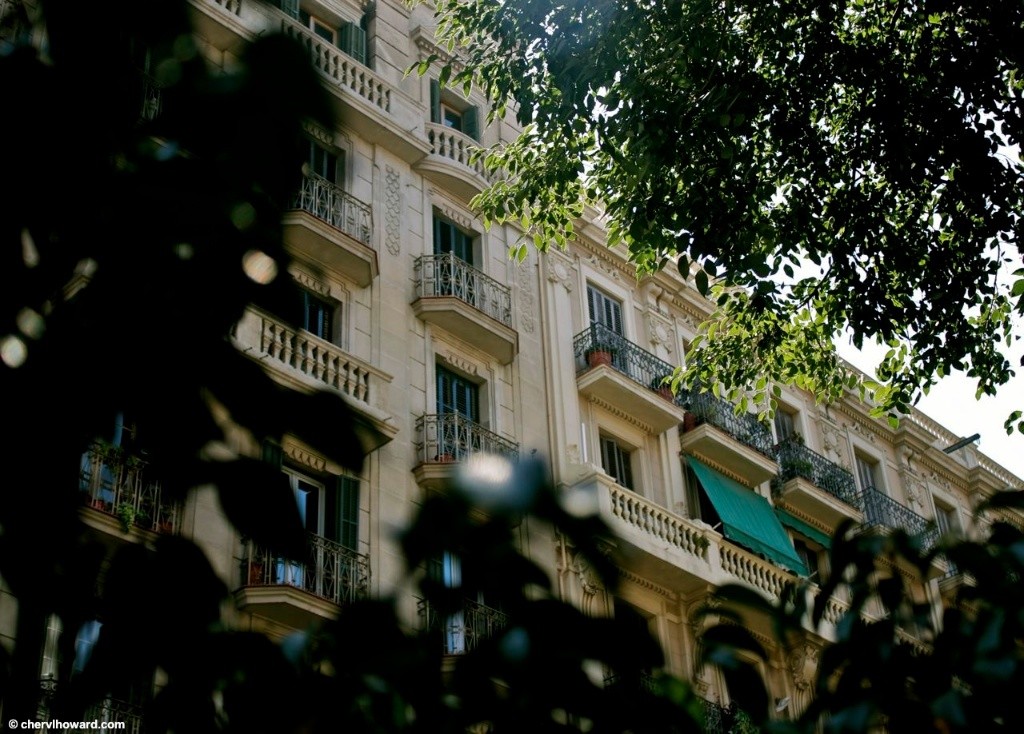 Sunshine through the trees in a residential neighborhood.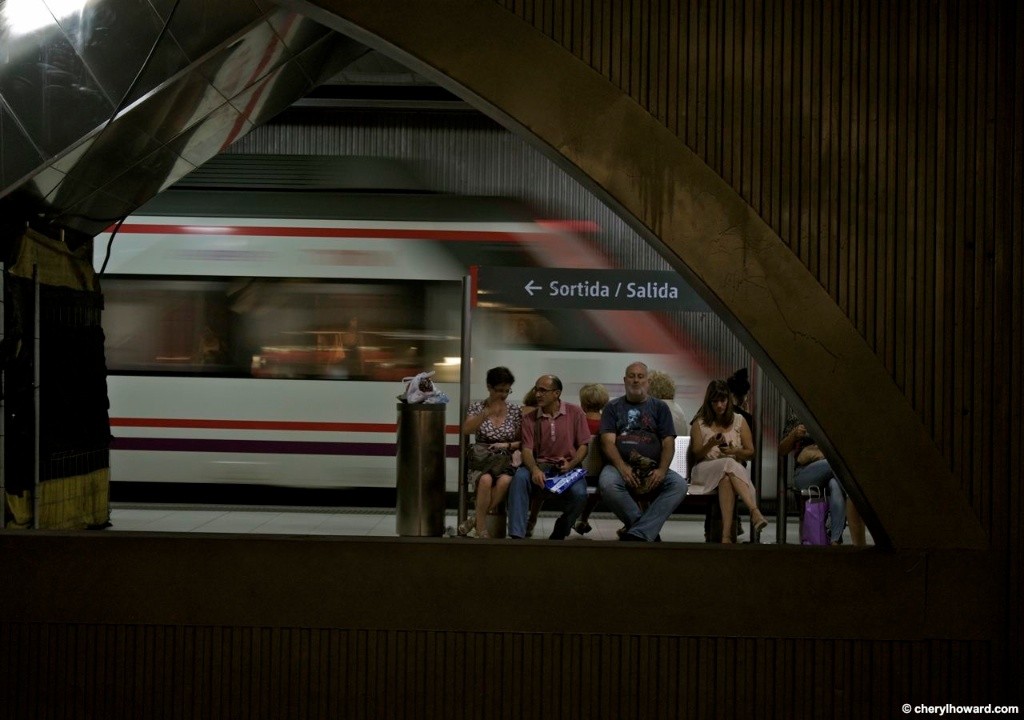 The underground transit system.
Considering the joy I experienced seeing this other side of Barcelona, I'll be sure to make my way back here someday.
Seeing these photos makes me nostalgic about Spain. I want to have the food again and savour the wine. Perhaps I'll even try my first Michelin starred restaurant. If I broke my tapas virginity there, why not my Michelin virginity?
For more inspiration, consider these things to do in Barcelona.
If you like this post, share it on Pinterest.