A Year in Review: My Top Ten Blog Posts Of 2019 – As 2019 winds down, it's time (once again) to reflect on the past year. I already wrote my "where I travelled in 2019″ post and now it's time for one of my other annual favourites, to talk about our most popular blog posts of the year.
Recommended reading: If you're interested in what our readers liked last year, check out, A Year in Review: My Top Ten Blog Posts Of 2018.
While some posts remained steady in the top ten, I wrote heaps of new content to help newbies looking to carve out a life in Berlin and loads of travel content for for those searching for inspirational city or day trip guides.
A Roundup Of My Top Ten Blog Posts Of 2019
Just what were the blog's top ten blog posts of 2019? Things that were of most interest to our readers included day trips from Berlin, the German spa experience (spoiler, there's nudity!), city guides to places like Budapest, as well as expat living advice about finding work and making friends in Berlin.
10) A Day Trip From Berlin to Visit Szczecin Poland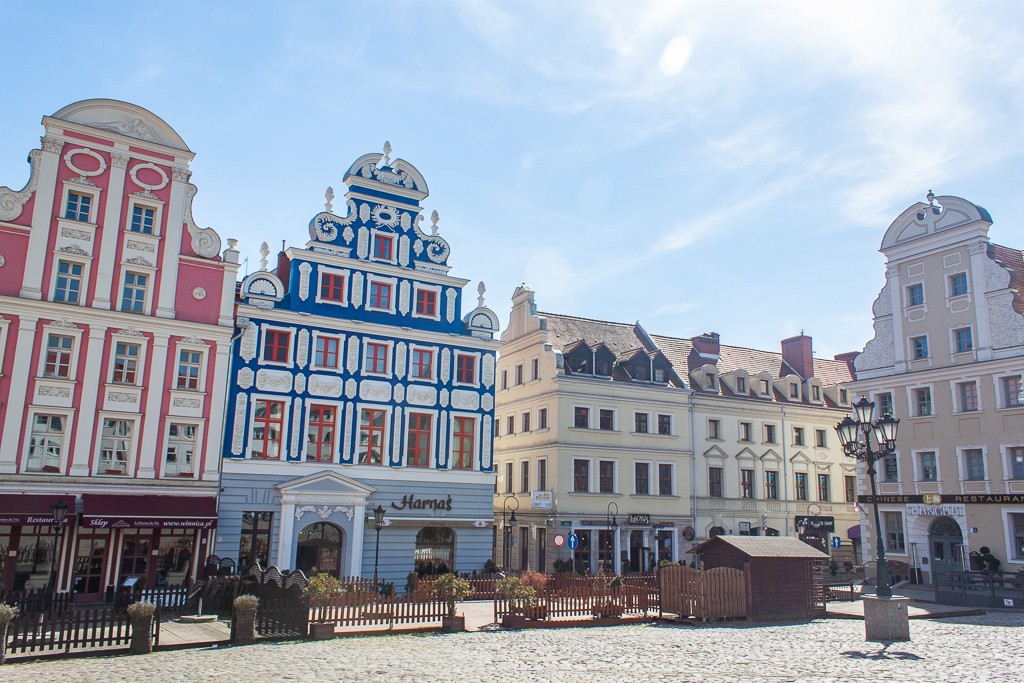 This little Polish city guide to Szczecin Poland is a new entry to the top ten list. If you're looking for day trip inspiration from Berlin, Szczecin's an easy choice. Go to eat pierogies, drink craft beer, peruse historical sites, and enjoy a performance at the Philharmonic.
Recommended Poland reading:
Poznan Restaurants for Breakfast, Lunch, & Dinner – The next time you're visiting Poznan, Poland try out these delicious and tasty Poznan restaurants for breakfast, lunch, and dinner.
The Best Hotels in Szczecin Poland – Looking for the best hotels in Szczecin? From budget friendly to luxury, we feature a historic site, a forested park oasis, as well as more modern hotels.
The New Jewish Cemetery in Krakow – A visit to the New Jewish Cemetery in Krakow is a powerful, sombering experience that touches you with it's haunting, poignant beauty and tragic history.
9) 5 Reasons to Visit Nis Serbia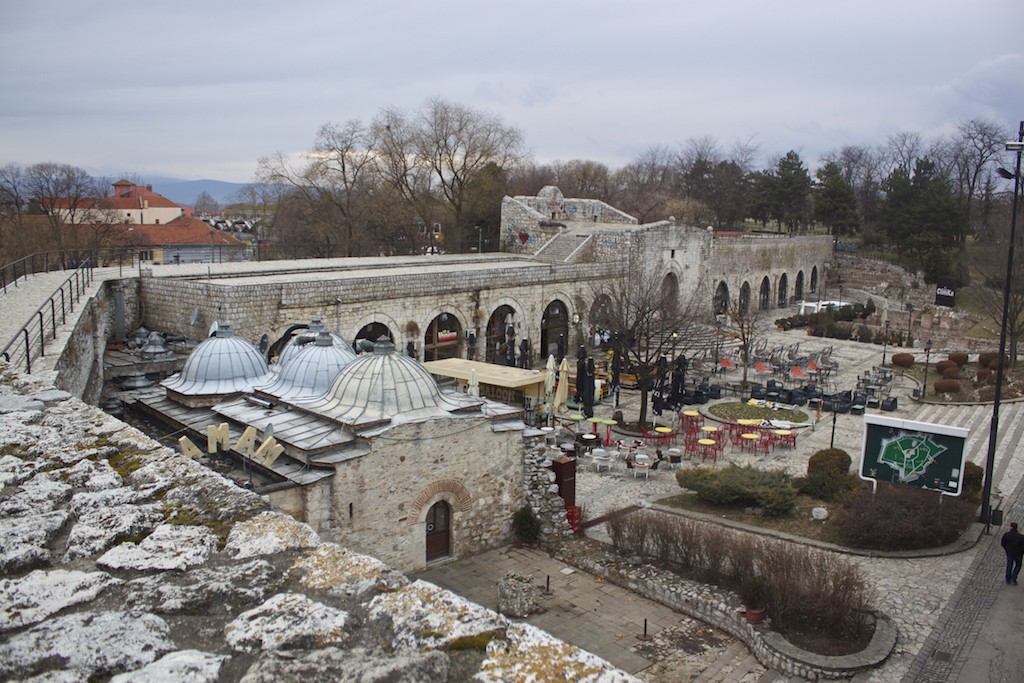 Ranking number four on last year's list, our tribute to Serbia's less well known city of Nis has since dropped to the ninth spot. While Belgrade is on most people's list (as it very well should be!), there are plenty of reasons to visit Nis too. Historically speaking, there are numerous sites to check out, like the Red Cross Concentration Camp, Bubanj Memorial Park, Nis Fortress, and more.
Recommended Balkans reading:
Street Art and Graffiti in Mostar, Bosnia – Street art and graffiti in Mostar, Bosnia reflect the city's tragic past and the difficult, yet hopeful present and future.
Why You Need to Visit Podgorica When You're in Montenegro – Montenegro's capital is overlooked by many. Visit Podgorica for the mix of old and new architecture, green spaces, incredible food, and more.
Exploring Bulgaria: Rila Monastery Photos – View Rila Monastery photos, taken while on a day trip from Sofia, Bulgaria, on a grey winter's day.
8) A Guide Of Cool Things To Do Around Hamburg Schanzenviertel
Our love for Hamburg, Germany is strong and our guide to cool things to do in one of Hamburg's most hip neighbourhoods is another new entry to this top ten list. Find out about some of the best places to eat, drink coffee, and sleep in the Schanzenviertel.
Recommended Germany reading:
Things Berlin Tourists Should Avoid When They Visit – Visiting a new place can be overwhelming, especially knowing what mistakes to avoid. Locals share advice for Berlin tourists to handle the city like a pro.
How To Spend A Wonderful 24 Hours In Warnemünde – Only 3 hours from Berlin, Warnemünde is the perfect escape for Berliners. Think seafood restaurants, a long sandy beach, therapeutic spas, & the Baltic Sea.
Weird & Offbeat: The German Salt Museum in Lüneburg – If you're looking for something weird and offbeat to do when you're visiting Germany, consider paying a visit to the German Salt Museum in Lüneburg.
7) An Expat's Account Of Getting Naked at a German Spa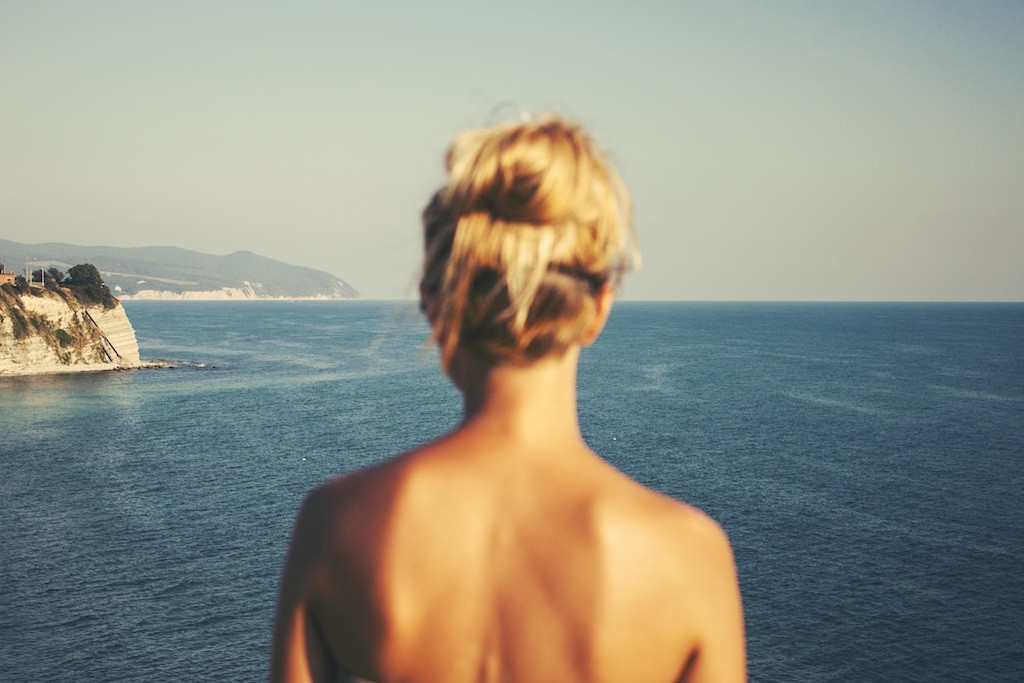 Oh me, oh my! The internet is still giving a lot of love to this age old post about my first time experience of getting naked at a German spa. While we're happy that you're all still enjoying this tale, we're also happy to be known more for travel and advice on life in Berlin vs getting naked.
Recommended spa reading:
Getting Rubbed Down at the Blue Lagoon Iceland – Achieve that travel bucket list dream and experience the Blue Lagoon Iceland for the very first time. Even better is having an in-water massage!
Vabali Spa in Berlin – Escape life and spend a day at Vabali Spa in Berlin. One of the largest spas in Germany, it has saunas, pools, relaxation areas, a restaurant, and more.
Benmiller Inn and Spa – A Getaway from Toronto – Looking to escape Toronto for a bit? Then make your way to Benmiller Inn and Spa in Goderich to enjoy their spa, high end restaurant, and more.
6) So I Moved To Berlin. Just How Did I Make Friends?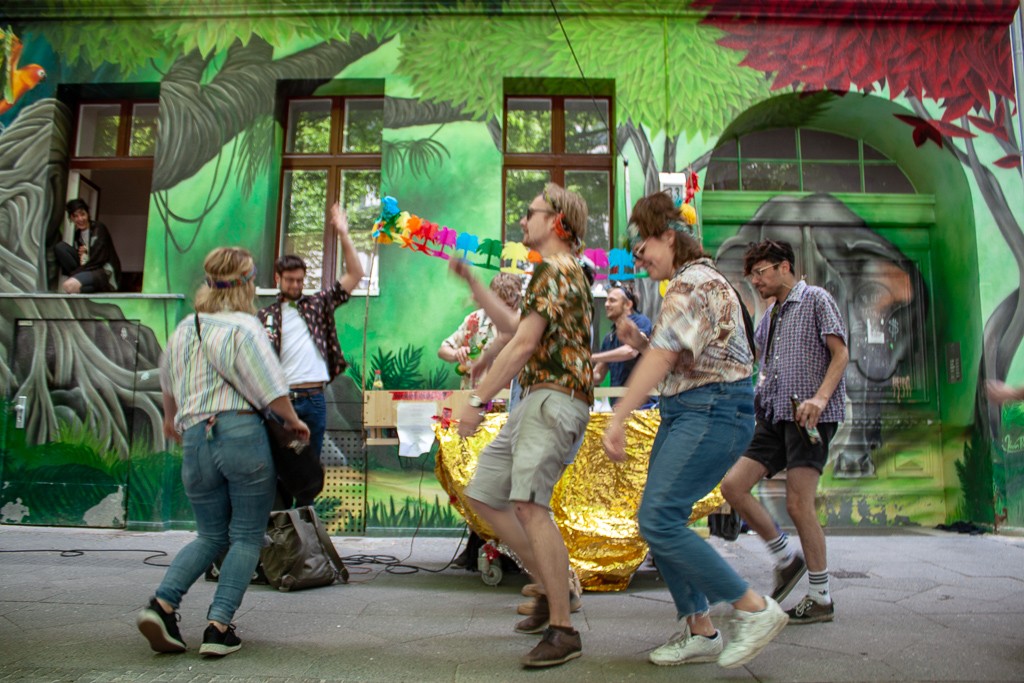 This is another classic post on cherylhoward.com that has been holding on strong, year in and year out. Berlin can be a lonely city and many people are seeking out advice on how to connect with others and make new friends. Read this post about how I went about finding buddies in the German capital.
Recommended Berlin and general expat life reading:
The Cost Of Living In Berlin (Personal Details From a Local) – Many wonder what is the cost of living in Berlin? One local (me!), reveals average personal expenses for things like rent, electricity, phone plans, & more.
Moving To Berlin Guide: Tips From Someone Who's Done It Twice – This moving to Berlin guide is the most comprehensive guide out there. Find where to learn German, find a job, secure a flat, open a bank account, & more.
60 Signs That You've Been Living In Germany For A Long Time – After living in Germany for a number of years, you start to become more and more "German". From recycling, to public nudity, drinking beer in public, and being on time (even early) for meetings at work, find out the signs you've been in Germany for a long time.
5) 15 Exciting Day Trips From Berlin (As Recommended By A Local)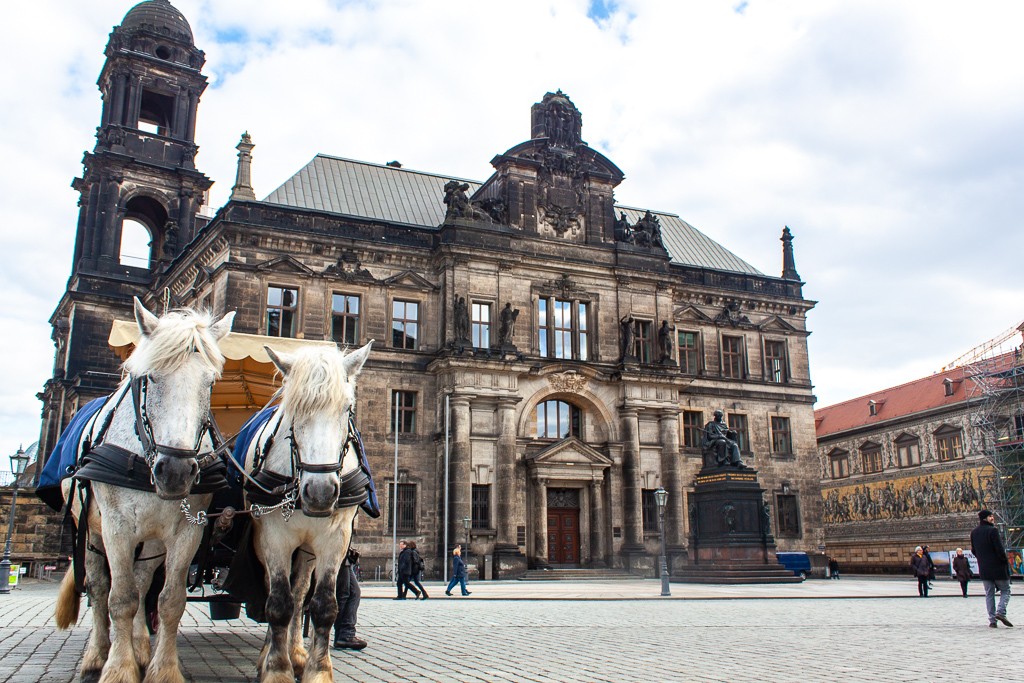 I'd literally been wanting to write this article for years and finally made it happen in 2019. It's since become one of the blog's most popular posts, as it features a list of different places I've personally travelled to on day trips from Berlin. From Schwerin, to Gorlitz, to Quedlinburg, we have you covered with half timbered towns, medieval castles, and so much more.
Recommended Berlin reading:
Best Hotels In Berlin Mitte (Personal Picks From A Local) – With more than 800 hotels in the city, it's hard to know where to stay for your Berlin vacation. See these 15 hotels in Berlin Mitte to get started.
Why You Should Check Out Schlosspark Biesdorf Berlin – Visit Schlosspark Biesdorf Berlin to tour a 19th century Italian villa, take in an art exhibition, relax at a café, & wander the English styled gardens.
Berlin Christmas Market Guide: WeihnachtsZauber Gendarmenmarkt – If you're looking to experience a Christmas market in Berlin, then visit the atmospheric WeihnachtsZauber Gendarmenmarkt in the heart of the city.
4) Travel to Hungary and Spend A Weekend in Budapest
I'm so happy that you love Budapest as much as I do, as this post (another newbie post to this top ten list), was written with a whole lot of love. Read on if you want to know how to properly enjoy a weekend in Budapest which includes a visit to the thermal baths, a stay at a boutique hotel, a lot of Hungarian wine, and recommendations for weird and offbeat sites.
Recommended Budapest reading:
Weird & Offbeat: Ronald Reagan Statue In Budapest – The latest piece in our "Weird & Offbeat" series features a 2 meter high bronze Ronald Reagan statue in Budapest. Find out how this statue even got there!
Photos: The Chain Bridge in Budapest at Night – Photos of the Chain Bridge (Széchenyi Lánchíd) in Budapest on a dark, foggy yet romantic night.
Eight Cool Places in Budapest – A mini-guide to Budapest that features eight cool places in Budapest, be it coffee shops, ruin bars, and community art spaces.
3) 10 Cool & Alternative Things to Do in Berlin (That Won't Break the Bank)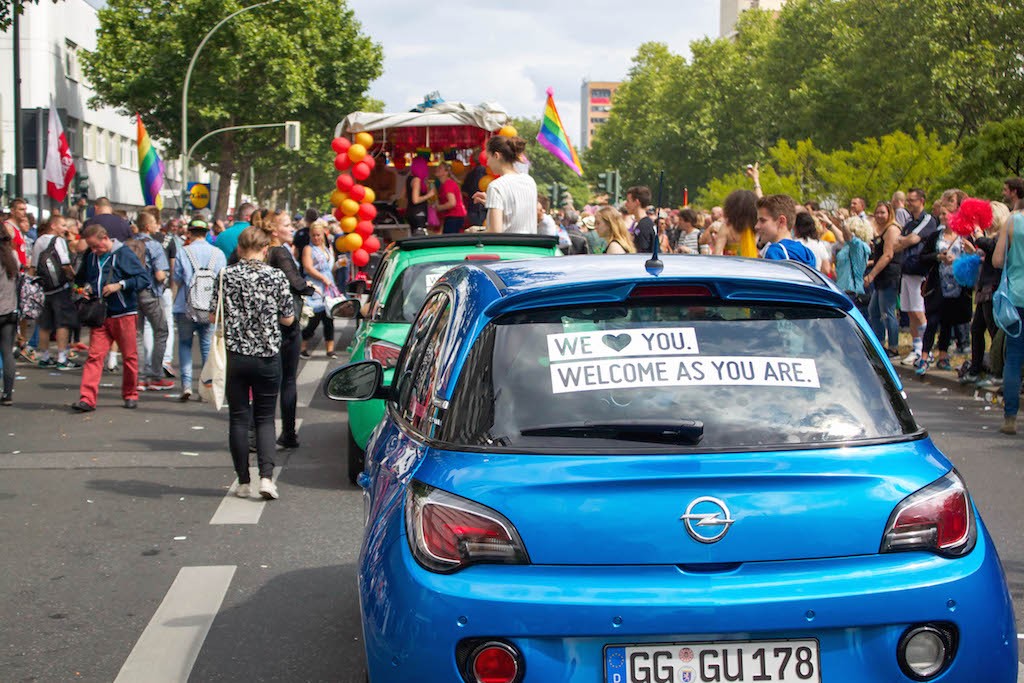 Apparently, I'm good at telling people about cool things to do in various cities. Aside from my Hamburg and Budapest guides, this one about budget friendly activities in Berlin seems to have hit the spot with readers. Some of the best and cheapest ways to enjoy Berlin are hanging out at Mauerpark, dancing in the world's tiniest disco, and feasting on a burger served out of … a former public toilet. Yes!
Recommended Berlin reading:
Experience Berlin Myfest 2018 in Photos – Photos from Berlin Myfest 2018, highlighting all of the fun to be had in one of the city's best street parties.
Five of the Most Photographed Landmarks in Berlin – If you're looking for photography inspiration when you're visiting Berlin, consider this list of the most photographed landmarks in Berlin.
A Berlin Walking Food Tour With Eat-the-World – Walk and eat your way through the German capital by taking this Berlin walking food tour through Neukölln with Eat the World.
2) 8 Reasons to Visit Mostar, Bosnia and Herzegovina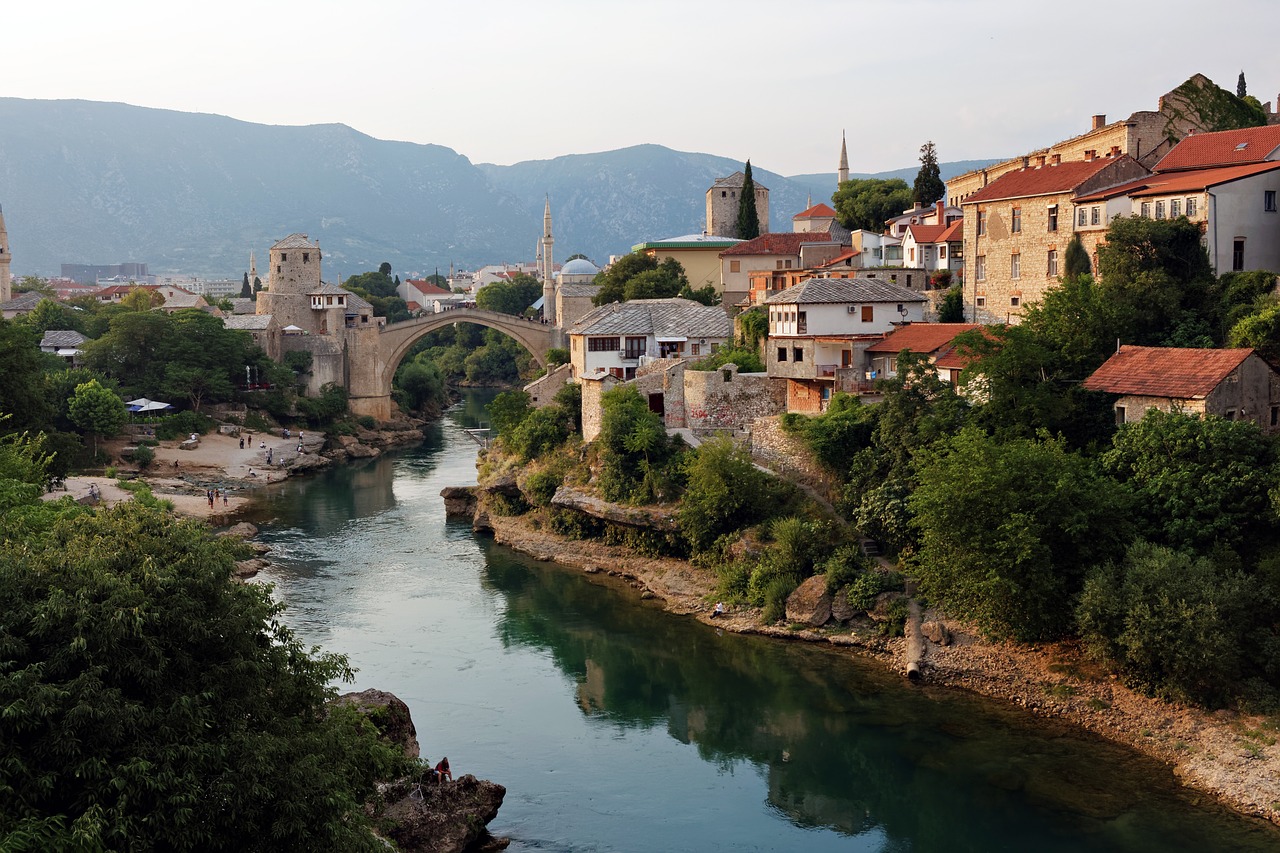 Number two of my top ten blog posts of 2019, is this darling of a post about all of the reasons one should visit Mostar. From the moving street art, to the oddly placed Bruce Lee statue, a restored Ottoman styled bridge, and chances for day trips to explore UNESCO sites and swim under waterfalls, Mostar's a place that begs to be visited.
Recommended Balkan reading:
My Top Five Picks of Where To Stay In Mostar – My top five picks of where to stay in Mostar includes modern hotels, historic properties, chic B&Bs, and a spacious dreamlike villa.
A Perfect Day Trip From Athens To The Temple Of Poseidon– Visiting the Temple Of Poseidon at Cape Sounion is the perfect day trip from Athens. Learn the history, find out where to eat, & what else there is to do.
Beautiful Bookstores: Cărturești Carusel in Bucharest Romania – In the heart of Bucharest's Old Town, you'll find Cărturești Carusel which is considered to be one of the most beautiful bookstores in the world. Find out more about this cultural spot's history, architectural transformation, and the massive bookstore it is today.
1) Tips About How to Find a Job in Berlin in 2020
Last but not least, this post about how to find work in Berlin is number one on my top ten blog posts of 2019. If you're looking for tips about how to find a job in Berlin, then this is the post for you. Learn from my mistakes and hopefully your job search will be all the easier.
Join us! I recently created a Facebook group so job seekers could connect with one another for inspiration and support, get even more tips and tricks, receive notifications about conferences and meetups, and more. Be part of our growing community!
Recommended Berlin Expat reading:
Best Berlin Meetup Groups for Meeting New People – New to Berlin & looking to connect with locals? A longtime Berliner looking for the same? Join any of these 31 Berlin Meetup groups for meeting new people.
15 Tips For Moving House In Berlin – Expat in Berlin and not sure how to move? Use this comprehensive guide filled with 15 tips explaining how to go about moving house in Berlin.
Ask Cheryl: Do Germans Swim Naked? – So you asked, "Do Germans swim naked?" Find out the answer to this burning question!
Thank you for visiting and supporting cherylhoward.com in 2019. It was our best year here yet and we're looking to get even bigger and better next year. If you have any special content requests for 2020, drop us a comment.
Good to Know
1) Book a guided tour to better experience your next destination.
2) If you need a hotel, apartment, or hostel on your next trip, check out options on booking.com.
3) If you need a car during your vacation, consider renting one.
4) Some of my other favourite 2019 content on the blog that didn't make the top ten but are still worthwhile reads:
Visit Burano Italy: A Guide About What To Do, Where To Eat, & Where To Sleep – Visit Burano Italy, one of the most colourful places out there. Let this photo filled guide be your inspiration about what to do, where to eat, & where to sleep.
Detroit Bookstores: John K. King Used & Rare Books – When it comes Detroit bookstores, John K. King Used & Rare bookstores is the top bookstore in the city, if not America. With more than 1,000,000 books in stock, this place is must visit for bibliophiles.
10 Cheap European Destinations You Should Visit – A list of cheap European destinations you should visit. Our recommendations will take you to some of the continent's most off the beaten path places.
If you like this post, share it on Pinterest.

*Disclosure – This post contains some affiliate links. If you book a tour, car rental, or hotel through any of these links, I'll earn a tiny commission at no extra cost to you. Thanks for your support!