I Love Cathedrals And Not Just Castles
I've already told you about how much I adore castles but I haven't told you about my other big love. Yes, it's true. My love cannot be contained to only one thing as I'm also obsessed with cathedrals!
Our rather passionate affair began in Rome last year when I visited the Vatican and entered the awe inspiring St. Peter's Basilica for the first time. So overcome with emotion, I was moved to tears. This rather moving experience made me decide that I would spend the rest of my life exploring as many castles and cathedrals as possible.
So naturally when in Barcelona last week, I just had to go and see Antoni Gaudi's Sagrada Familia. It was like nothing I've ever seen, strange and wonderful, looking like a fantastical structure that would fit perfectly in a Lord Of The Rings movie.
The inside is just as unbelievably stunning and I was completely enthralled with all of the beautiful stained glass windows.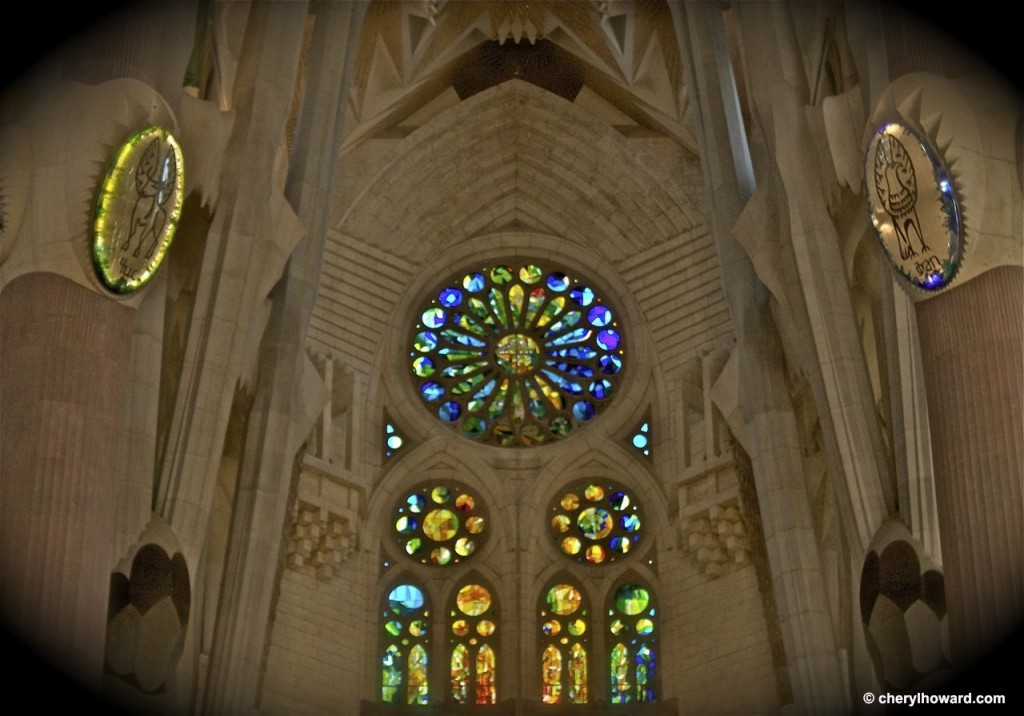 Travel Photo Thursday. This post was submitted to the Budget Travelers Sandbox weekly "Travel Photo Thursday" series where bloggers are provided opportunity to showcase their travel photos.