Yes, I'm a travel blogger but unfortunately not a full time digital nomad who can work anywhere in the world and call a beach in Thailand her office for a day.
I have a full time job which affords me about four weeks a year to travel to nearby places like Chicago and Denver in the United States and more faraway places like Split, Croatia or Otranto, Italy.
Throughout May and June, I did not travel at all. And for a travel type like me, it was painful. I just wanted to get out in the world and explore!
Ready, Set, Die!
Since I was stuck at home, I decided to do something fun. I planned to do a 5 km zombie run called Ready, Set, Die where runners navigate a course full of obstacles, all the while being chased by zombies trying to "kill" you. If you didn't feel like running, you could opt to volunteer as a zombie.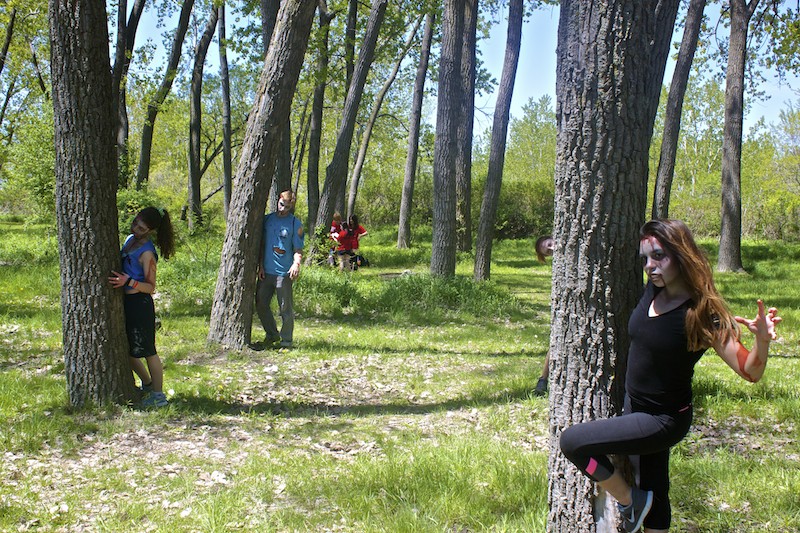 The night before the run, the organizers sent out an email blast asking if anyone wanted to come on the local television station CP24 to help promote the run. While a spokesperson talked about the event, we'd be in the background posing as zombies pretending to wreak havoc on-set and eating the brains of the television crew. The best part was that we'd get treated to a full-on makeover done by an industry professional.
I couldn't resist taking them up on their offer. It just sounded so fun and was quite unlike anything I'd ever done. Best of all, I'd finally get to look like one of the zombies from one of my favourite shows, The Walking Dead.
The "Zombification"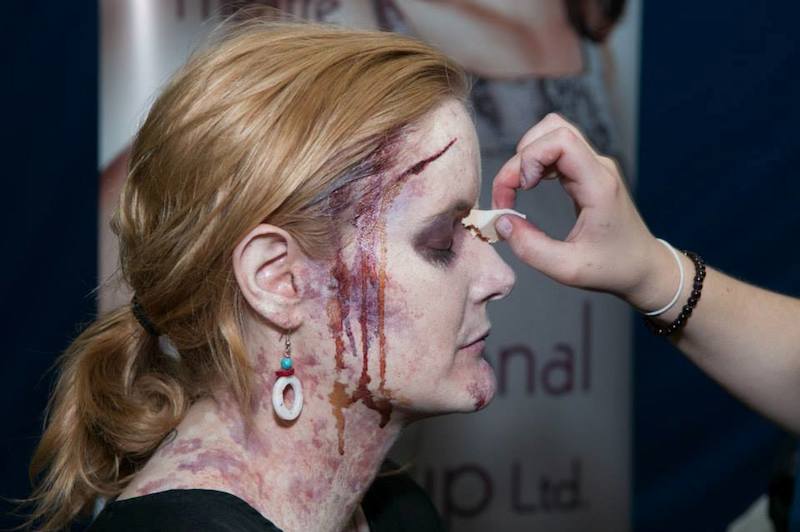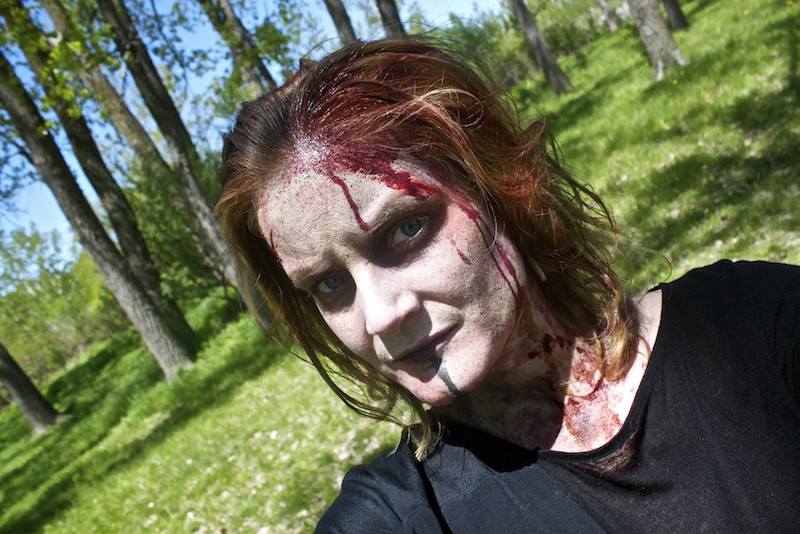 The result was horrifying! I really did look like a member of the undead. Feeling somewhat sheepish as it was so out of character for me, I decided to have fun with it. When the makeup artist asked me what she could do to me, I told her to go crazy! Make me look like the biggest, baddest zombie ever. I went on local TV and then opted to be a zombie chasing the runners. Since I was totally out of shape, it was a much better option!
My Zombie Friends
Waiting for the race to start, I took photos of my new zombie friends. Some people really went all out with their costumes.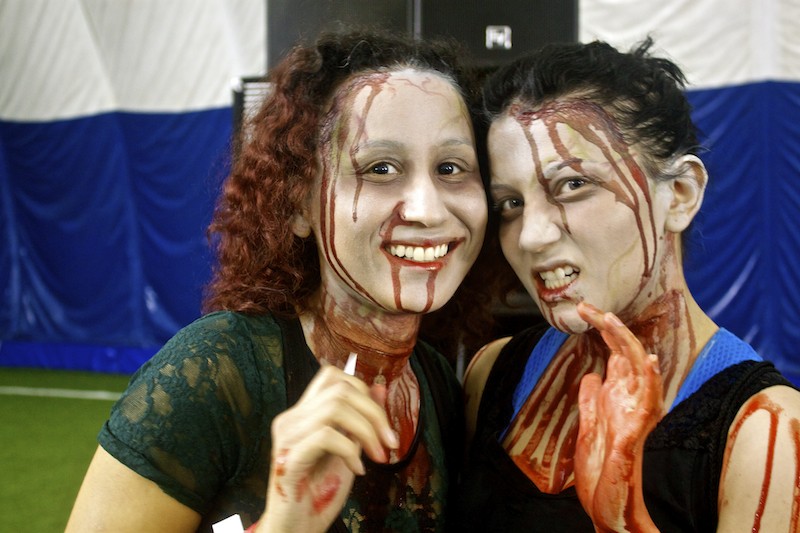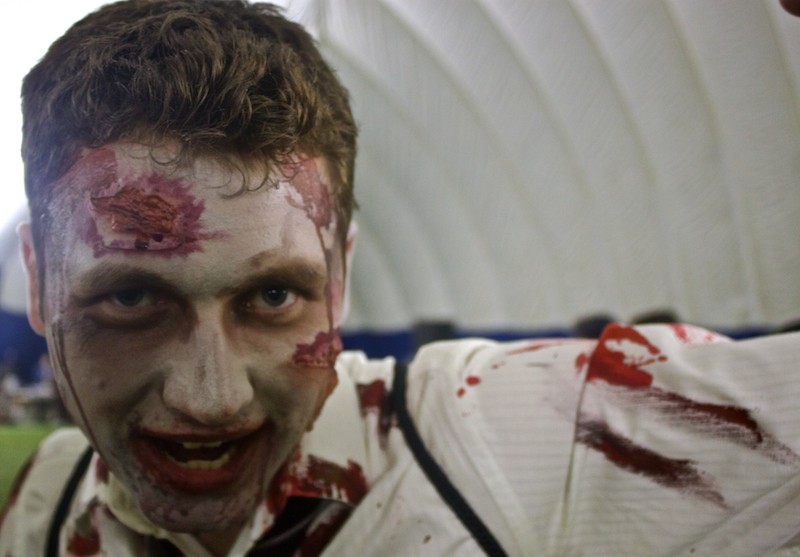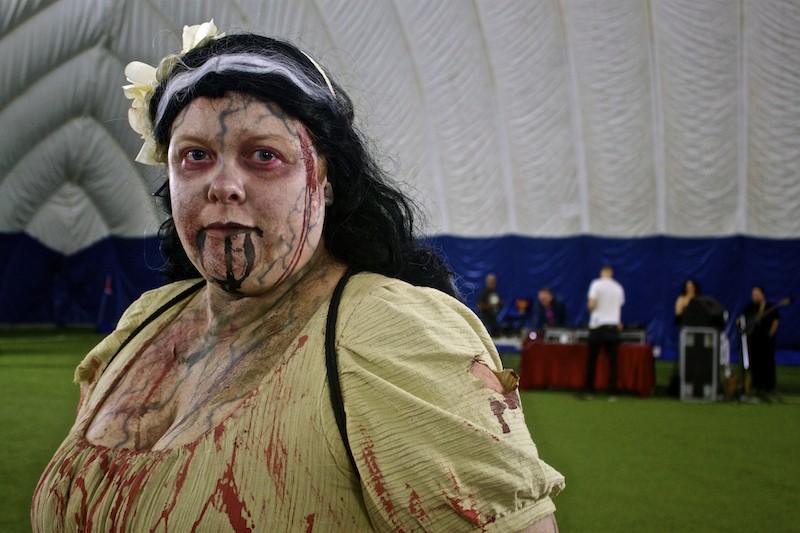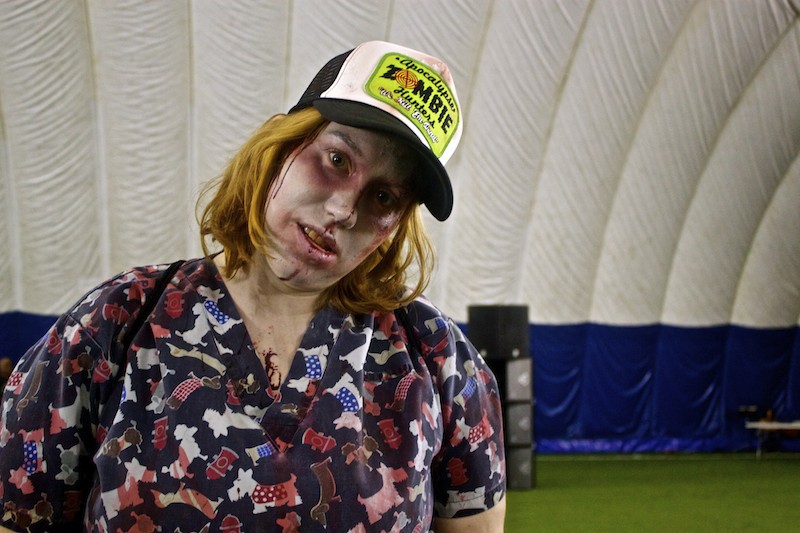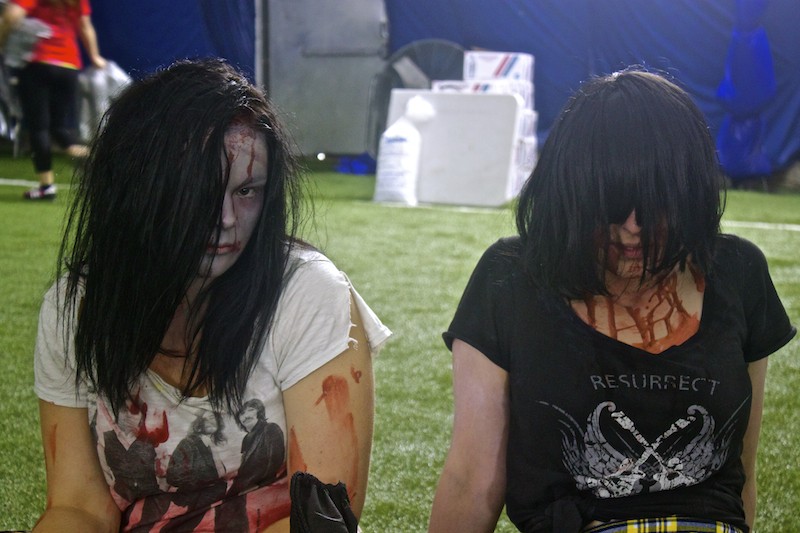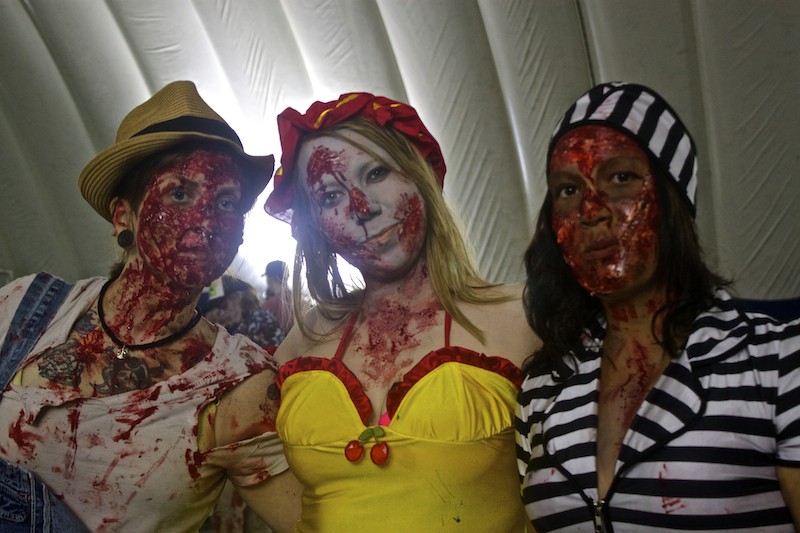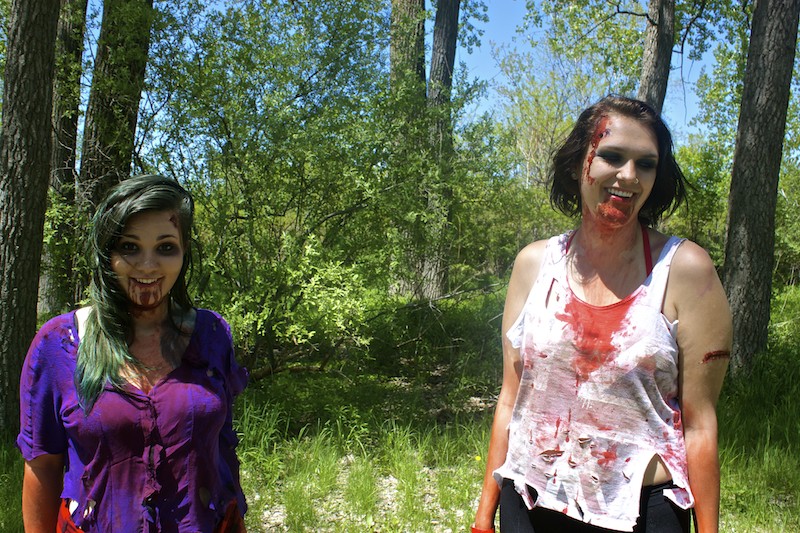 Just this past weekend, Toronto held its annual Zombie Walk. While I'm sad to have missed it, I'll be sure to catch it again one year. Except next time, I'll settle for being a spectator instead of a spectacle!
Happy Halloween, everyone.