Instagramming: Varese Ligure Italy
After spending the better part of a day at the beautiful seaside village and UNESCO world heritage site of Porto Venere, our group settled in nearby Sarzana for the night indulging in (believe it or not) even more Ligurian food and wine.
I stopped to wonder if Italian people really ate like this every day and further ponder as to why they aren't all overweight. I vowed to go on a diet and start a new exercise routine immediately upon my return home to Berlin.
Instagramming: Varese Ligure Italy
The next morning, we set out to conquer yet another small Italian village in Liguria. We headed to Varese Ligure, one of the best preserved medieval communities in all of Italy filled with stone houses and various ancient sites. While Porto Venere boasts a dramatic and majestic coastal landscape and is typically filled with tourists, Varese Ligure is nestled further inland amidst the region's gentle rolling hills. In comparison, it's quiet, understated and completely charming.
We were led on a tour through Varese Ligure by local, Karen Nilson who happens to be the wife of a chef who'd lead us in cooking lessons later that day. Karen explained that more and more people are coming to spend their holidays here, especially artists who thrive on the pace of small-town life and the serenity of the surroundings.
Grexino Bridge
We began our explorations and encountered the beautiful 16th century Grexino bridge.
Cats
We were then introduced to some other locals. While we came upon an adorable dog in Porto Venere, we came upon Puss N Boots himself in Varese Ligure!
Varese Ligure Castle
Humming the tune "I Love Cats" (ok, it was only me humming), we continued along to the center of town to view some other notable sites like this castle complete with a tower dating from 1435. Unfortunately, the castle is not currently open to the public but it's still worth checking out. Who doesn't love castles?
City Center
As the town is small, it can be explored within 2-3 hours on foot and you'll soon realize that the layout of Varese Ligure is round for former defence purposes. Also rather fortunately, most of the major points of interest are located close to the center so it's easy to walk around and get a feel for the place.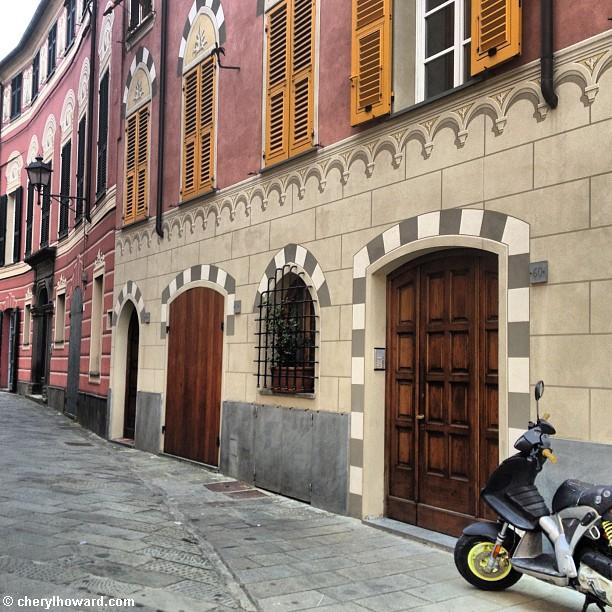 Pietro Picetti Workshop
We also made a stop to the workshop of Pietro Picetti, an artisan who makes wooden stamps used to mark pasta. Continuing an age old tradition to personally stamp pasta with family crests or other symbols, he now sells them to people from all around the world. You can visit the workshop yourself to purchase one or even place a custom order.
Address – Via Pieve, 19028 Varese Ligure. +39 0187 842195
Then it time for our cooking lessons to begin! Led by Chef Marco Marcone from the Michelin starred Albergo Amici Ristorante, we made pasta from scratch using different stamps.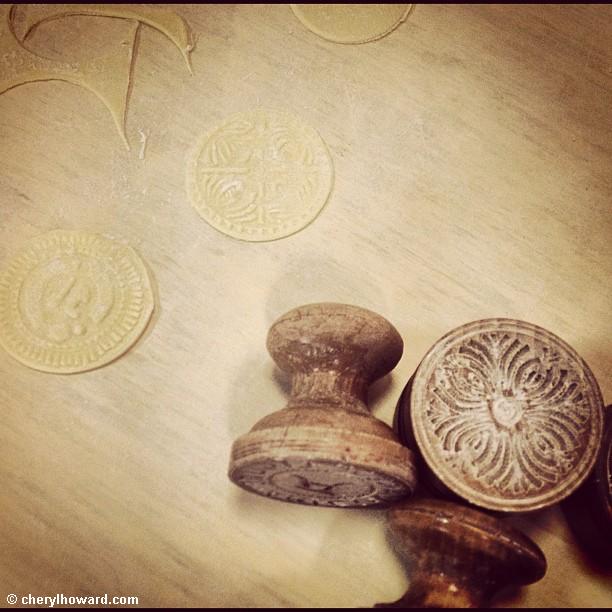 Albergo Amici
This was the "fruit of our labors" – two kinds of pasta with cheese and pesto. And not surprisingly this was only one of many courses! The food was of course delicious (not just because we had a hand in making it) and as such, I'd recommend stopping by Albergo Amici for a tasty lunch of dinner.
Address: Via Garibaldi 80 Varese Ligure 19028. +39 (0) 187 842139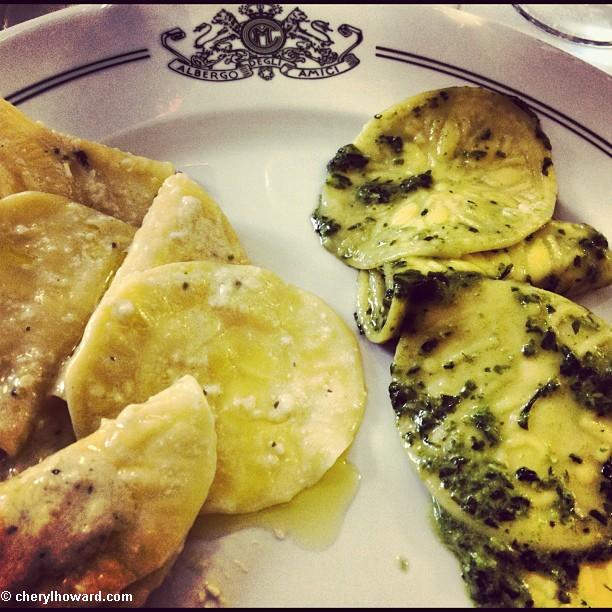 Before we knew it, our time in Varese Ligure was over and we were off to explore yet another beautiful coastal town. Stay tuned until next week when I showcase Chiavari, Italy.
If you like my photos, follow me on Instagram (@cherylhowardblog) to see updates from my life in Toronto and of course, on the road.
* Disclosure – My time in Varese Ligure was complimentary, courtesy of Liguria Tourism. Any opinions expressed about my love for small town Italy and cats are entirely my own.