When thinking of Munich, rather stereotypical images of beer, sausage and Oktoberfest outfits often come to mind. Surfing in a river certainly does not. A city located 500 kilometers from the coast and 1,100 kilometers from any surfable waves, it's hard to believe that an extreme sport like this is possible within an urban setting.
River Surfing in Munich.
Walking through the English Gardens (Englischer Garten auf Deutsch), you get a general sense that locals love soaking up the rays in the Eisbach River.
Take for example, these boys waving an enthusiastic hello when they spied me taking photos.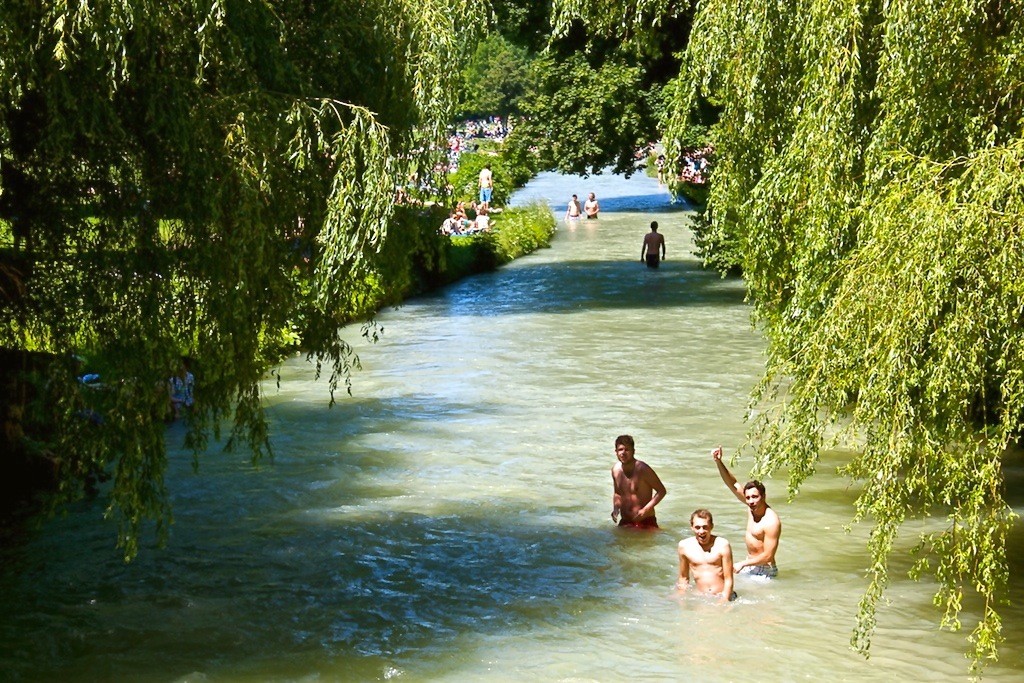 This guy even looks like he's perfecting his surfing moves. Whooo hooo!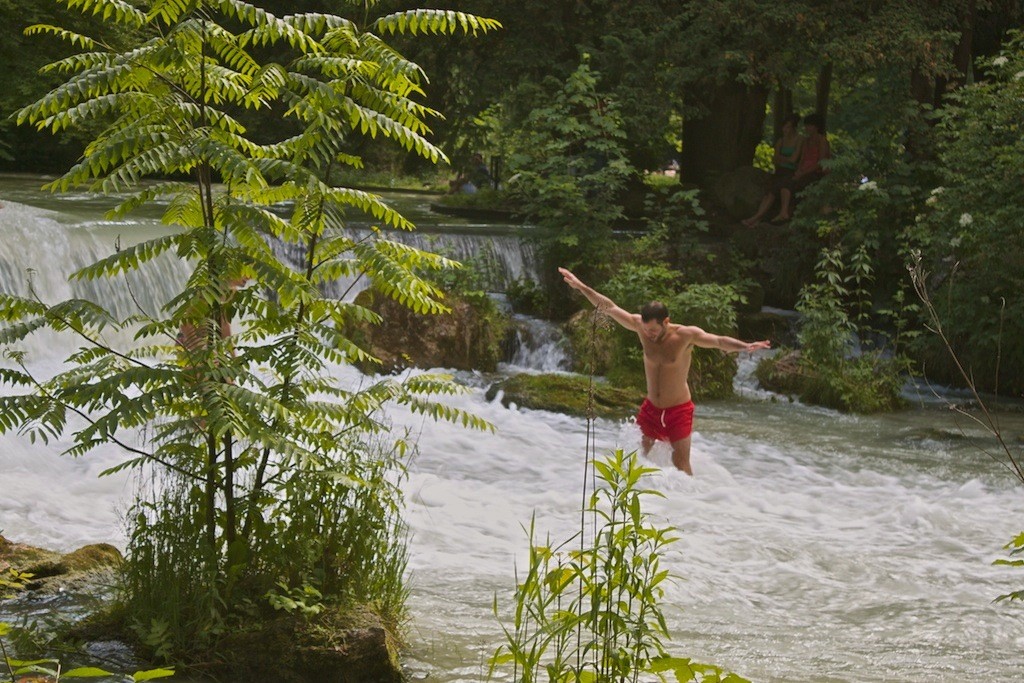 While these older men lazily floated along the river's strong current.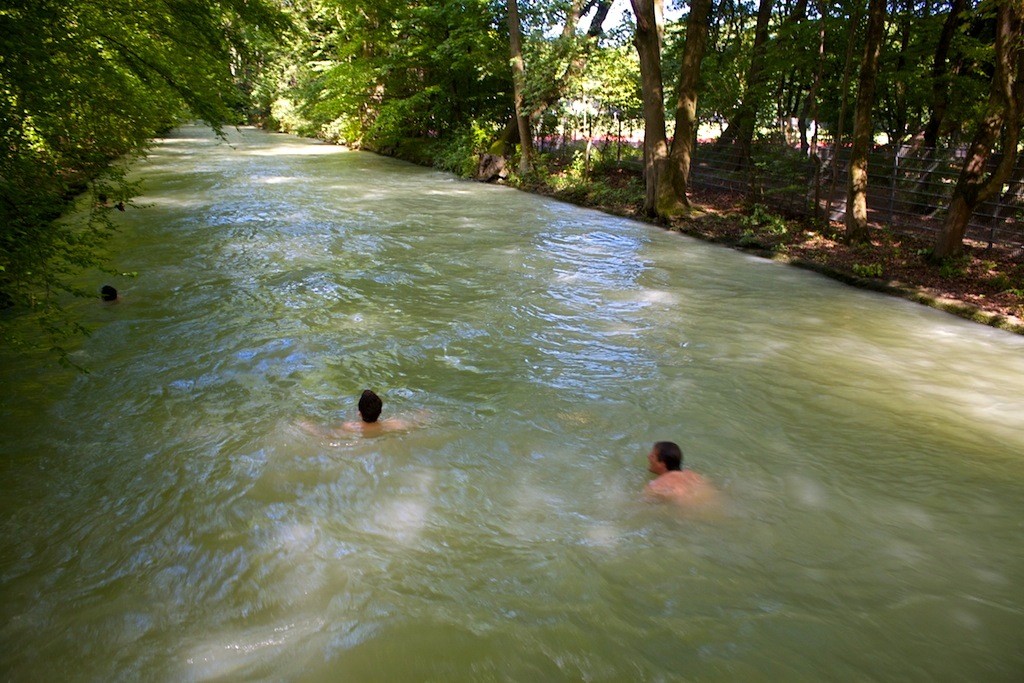 Yet there's one place where the current is especially strong. Located below a six lane highway in Munich, enthusiasts from around the world come to surf the one meter wave.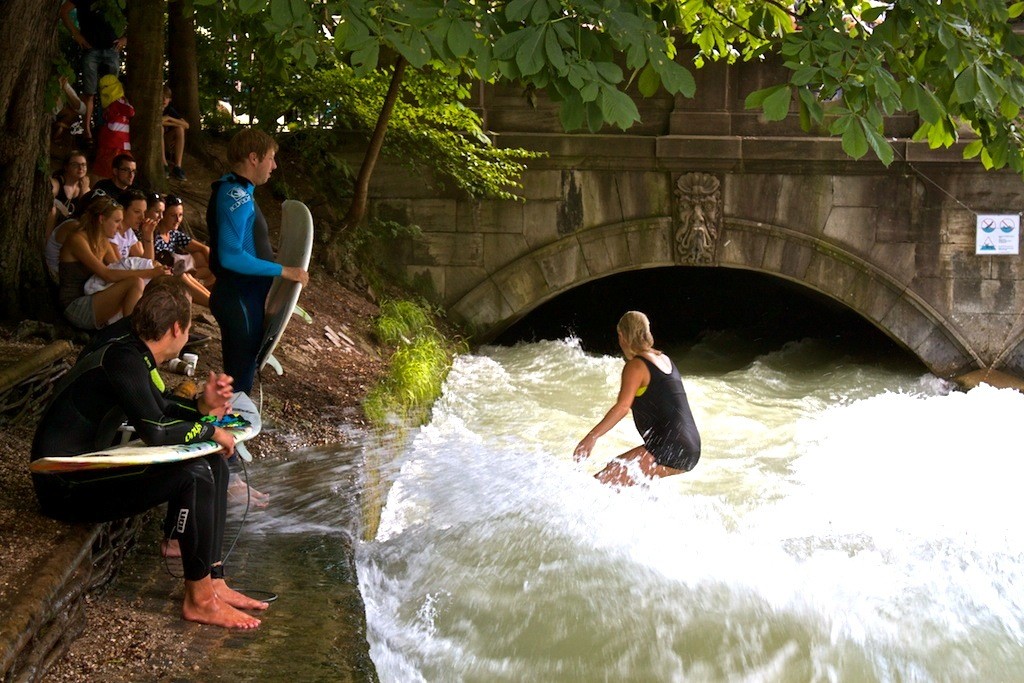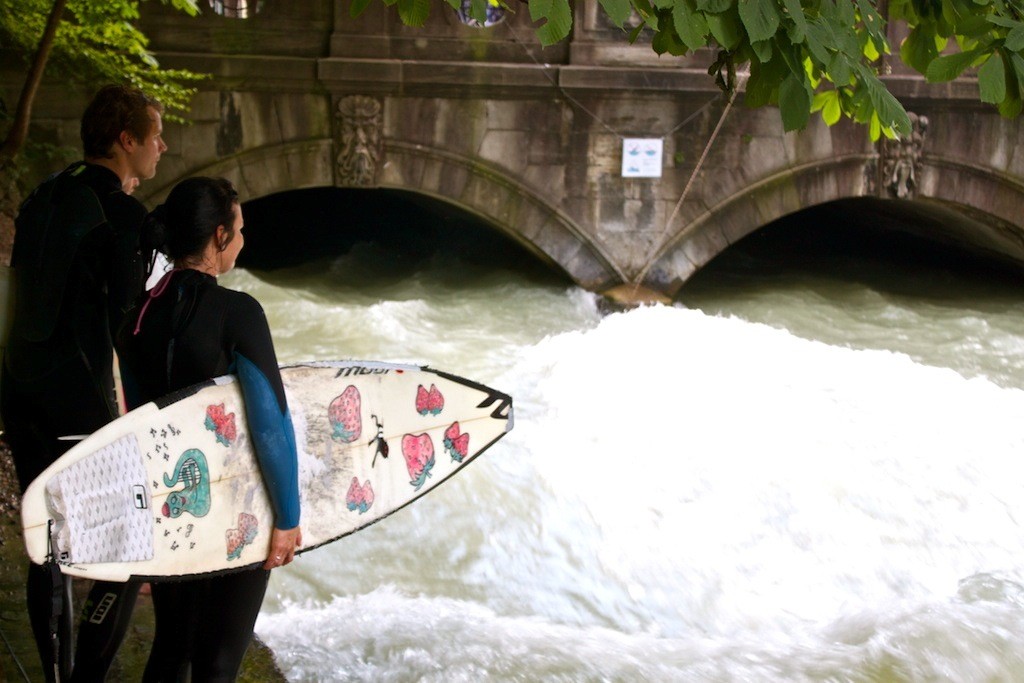 They surf by day and even at night, much to the admiration and respect of onlookers like myself. I was amused to see a bride-to-be celebrating her bachelorette party personally congratulate this surfer while others watched from the bridge above.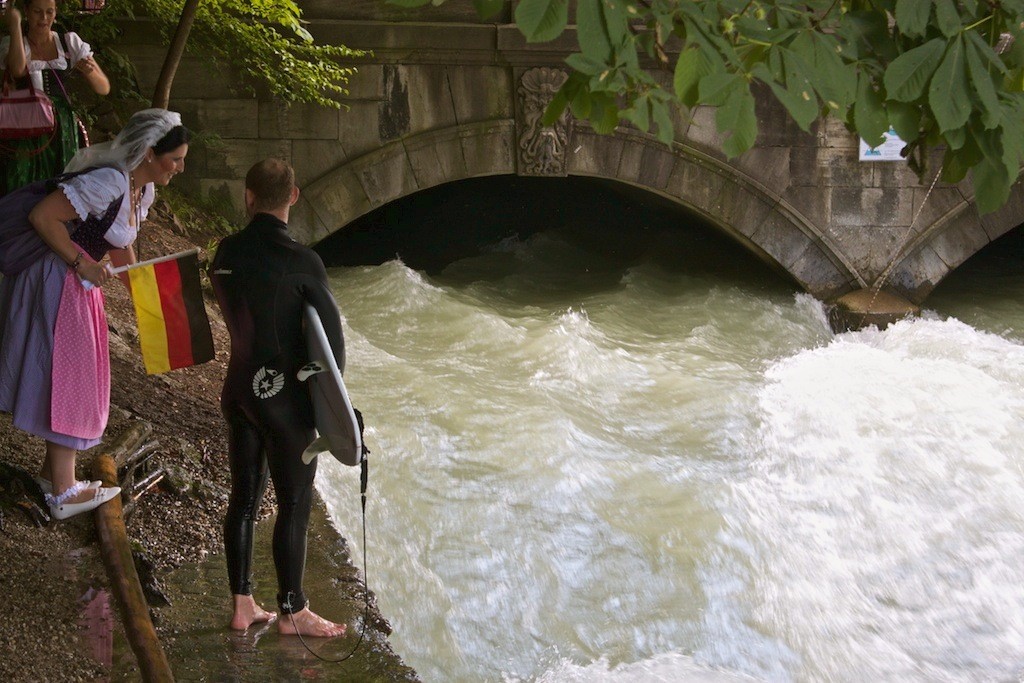 Although it may look like a fun thing to do (even little old me was tempted to jump on a board and give it a go), only experienced athletes are allowed to surf in the narrow 12 meter wide river. Water flows at a fast and furious pace of around 25 square meters per second!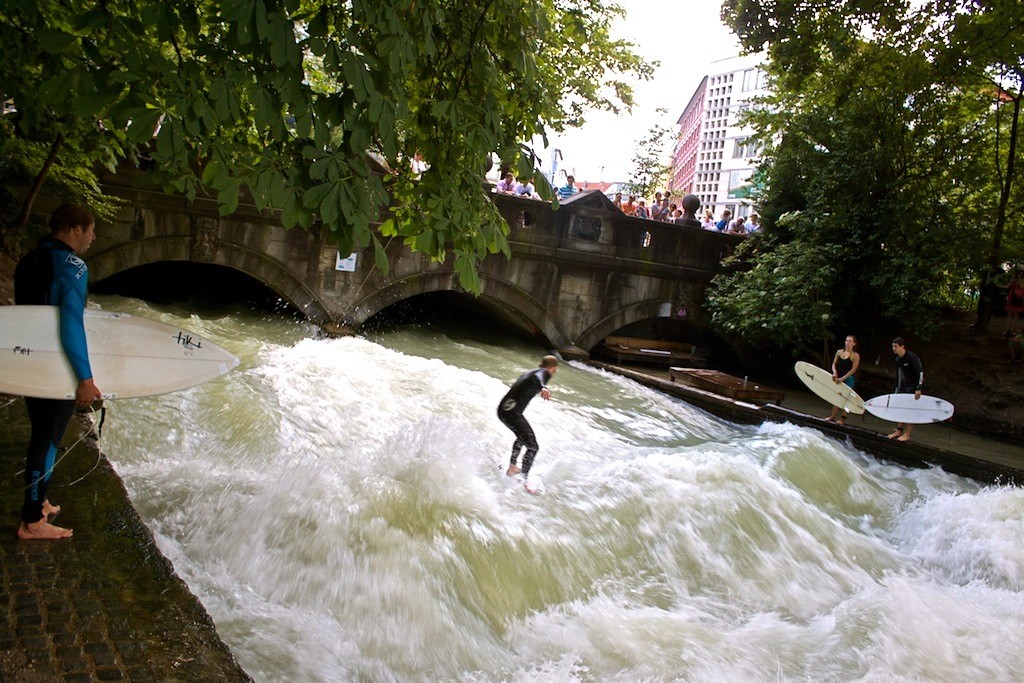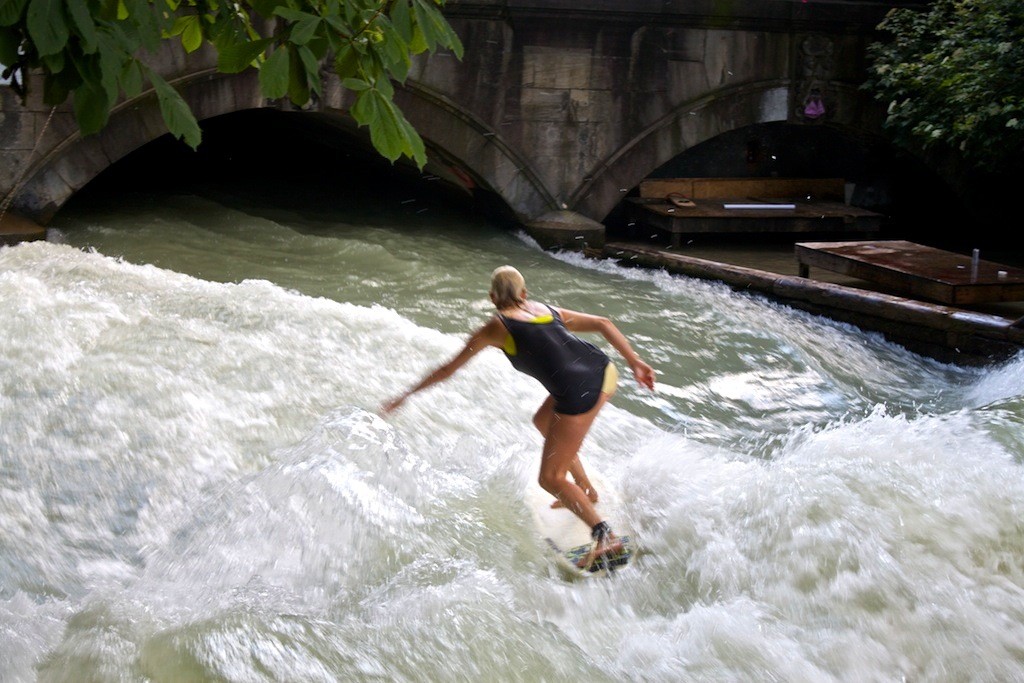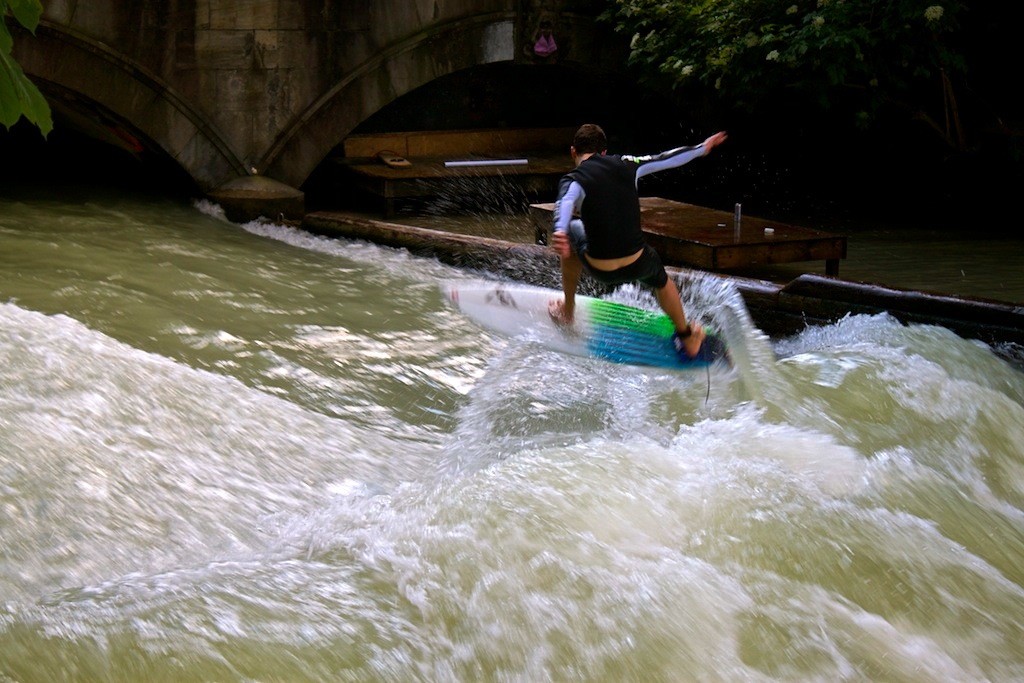 It's easy to get caught up in all the action and stand there for hours staring at this very weird and wonderful site. I stayed for about an hour and snapped more than 150 photos!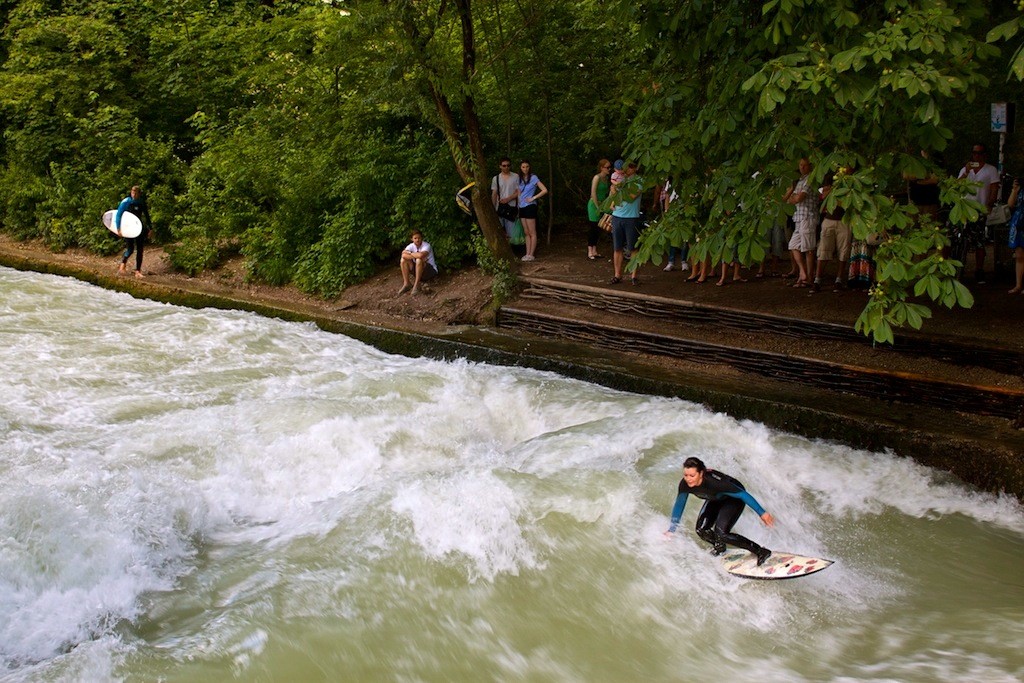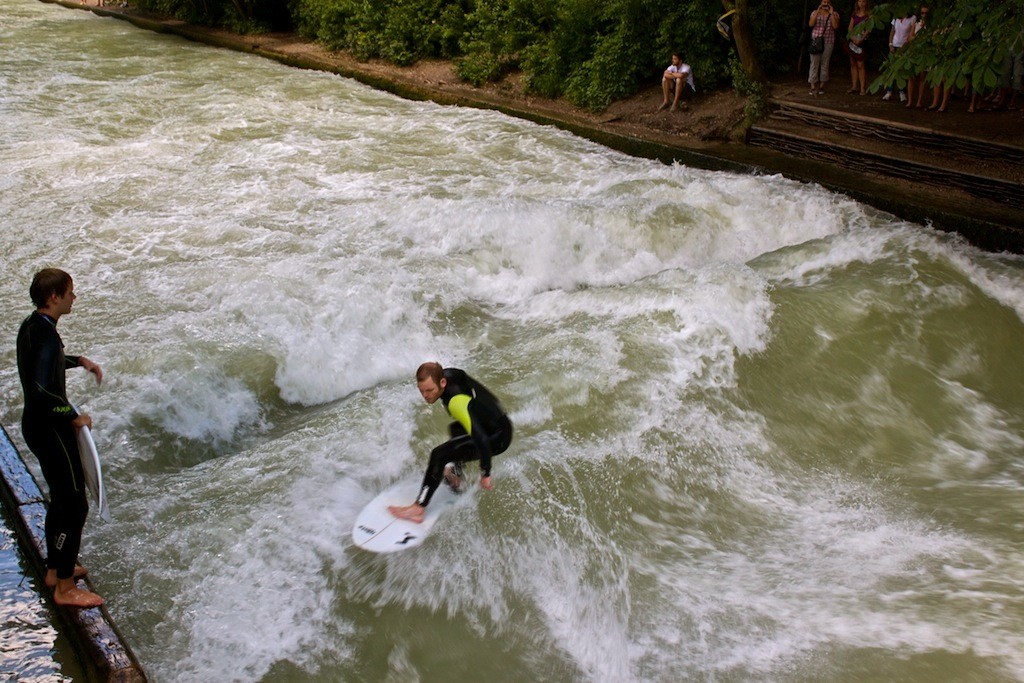 River surfing is regarded as a new sport by some but the river surfing in Munich has been happening since the 1970's. There's even a strong Munich Eisbach river surfing community and the Santoloco Surf and Skate Shop which sells specialized boards for surfers eager to hit the river wave.
In fact, the surfers are so hard core that they even surf during winter months. You can see the crazy surfers in action in this video.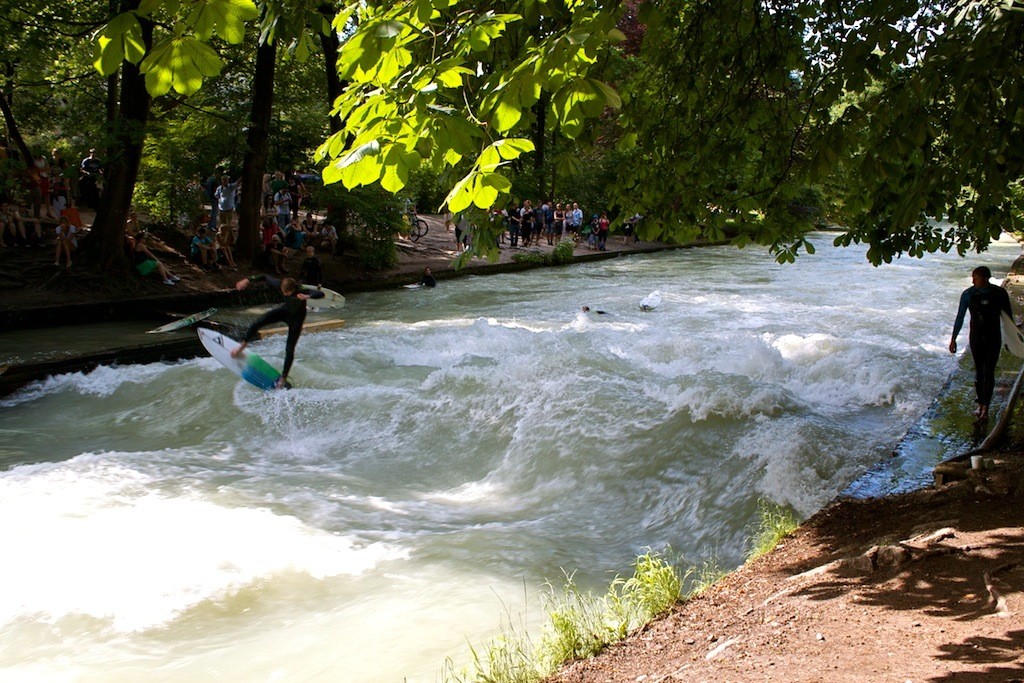 To really get a feel for what it's really like, give this river surfing video a watch or best of all, go see it for yourself.
Looking for other strange things to do in Munich? Then check out this Michael Jackson memorial.
English Garden
80538 München, Germany ‎