Art And Rumba Music At Callejón De Hamel In Havana – Estimated reading time: 7 minutes
When I was in Havana, Cuba there was only one place I loved more than Plaza de San Francisco. And that was Callejón de Hamel. I went there went Sunday afternoon, to see the striking artwork and listen to a live rumba performances. Tucked away on a street in area of Havana known as Cayo Heuso, it's one of the best ways to experience authentic Cuban culture and see the preservation of local traditions at a community level.
Art And Rumba Music At Callejón De Hamel In Havana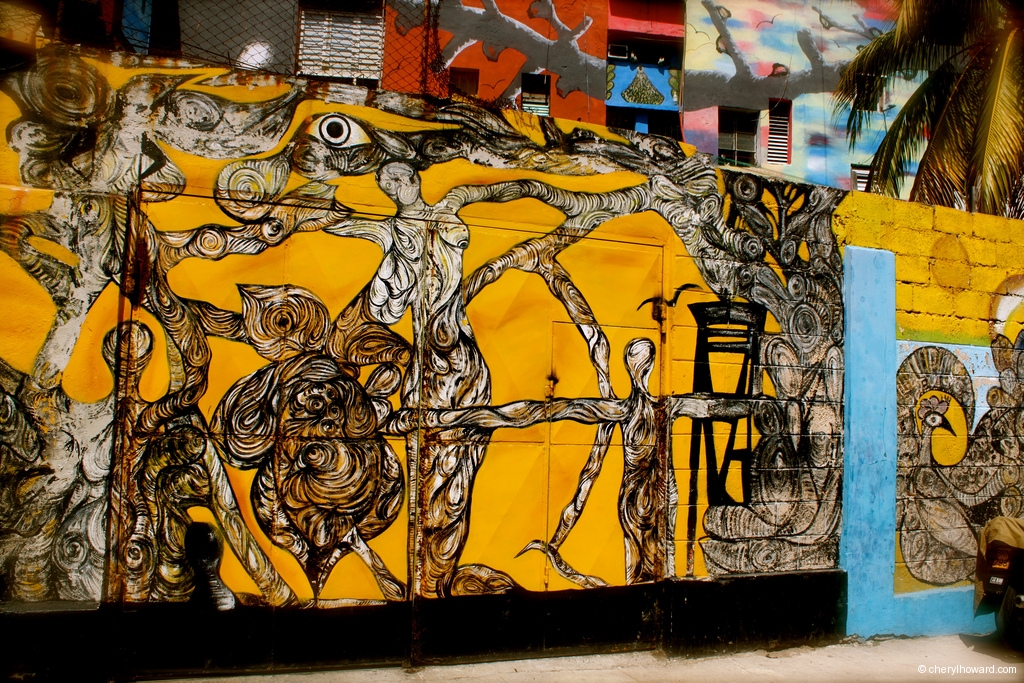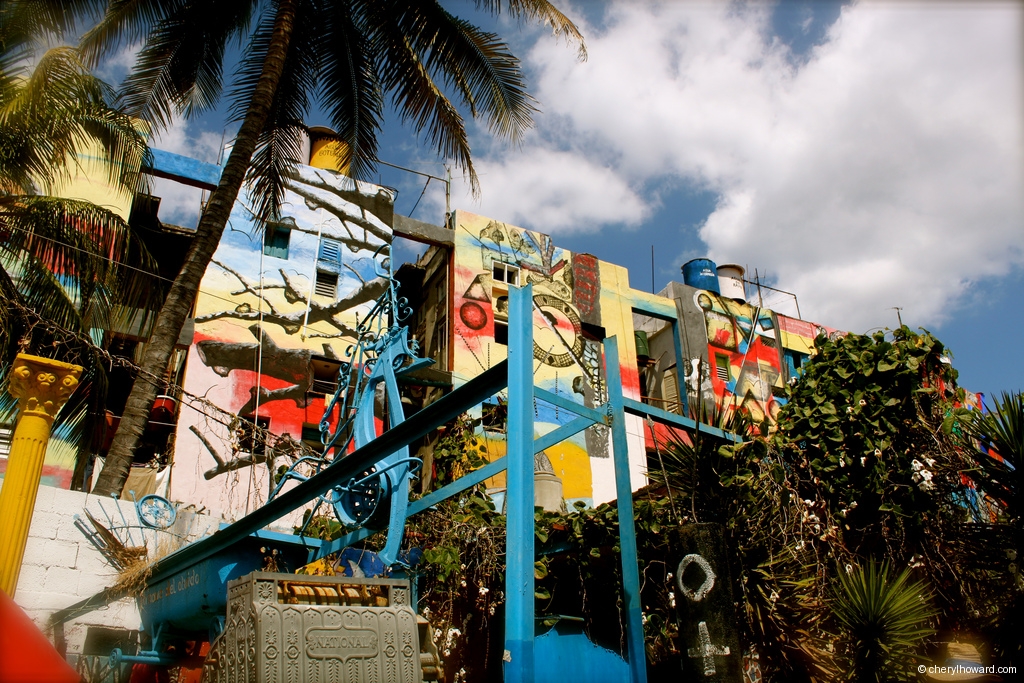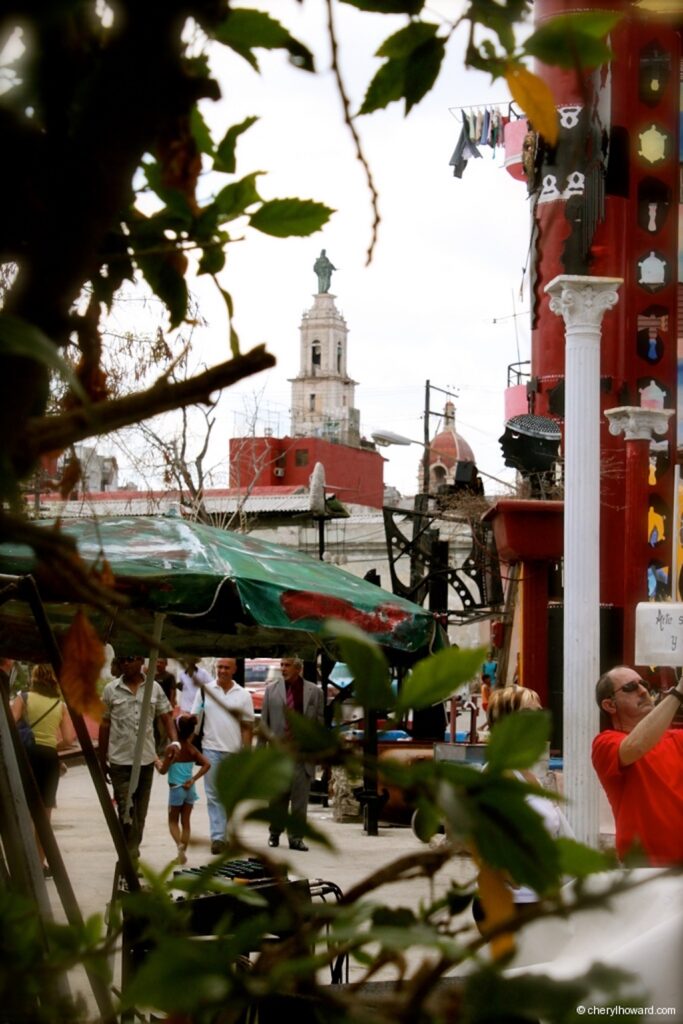 Afro Cuban artist Salvador González is responsible for the development of Callejón de Hamel, which is now a "shrine to both santería and the power of artistic vision".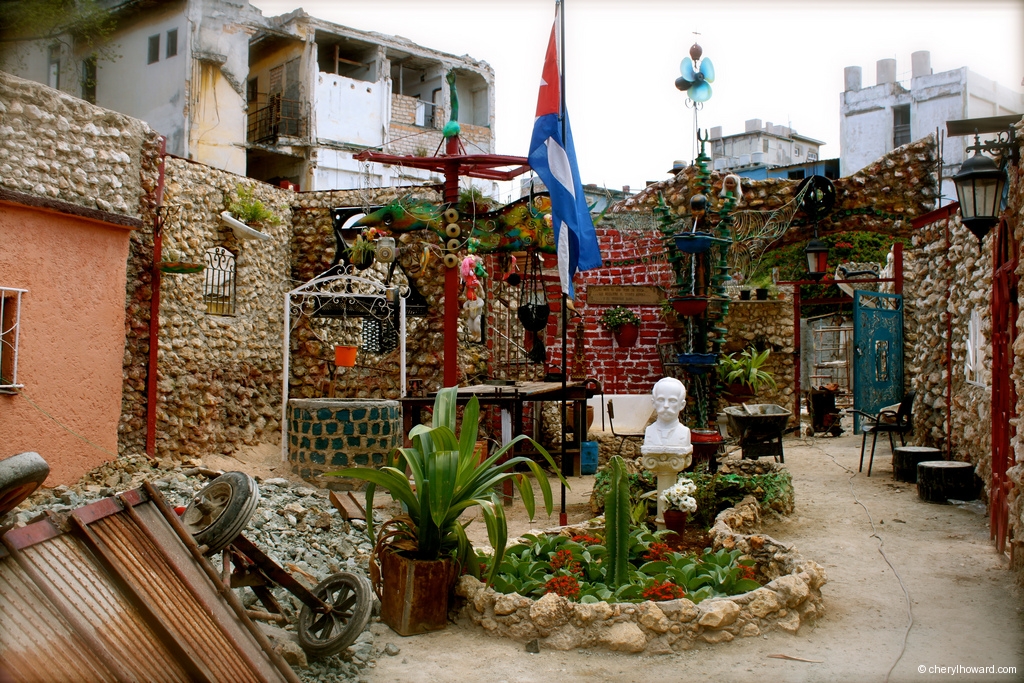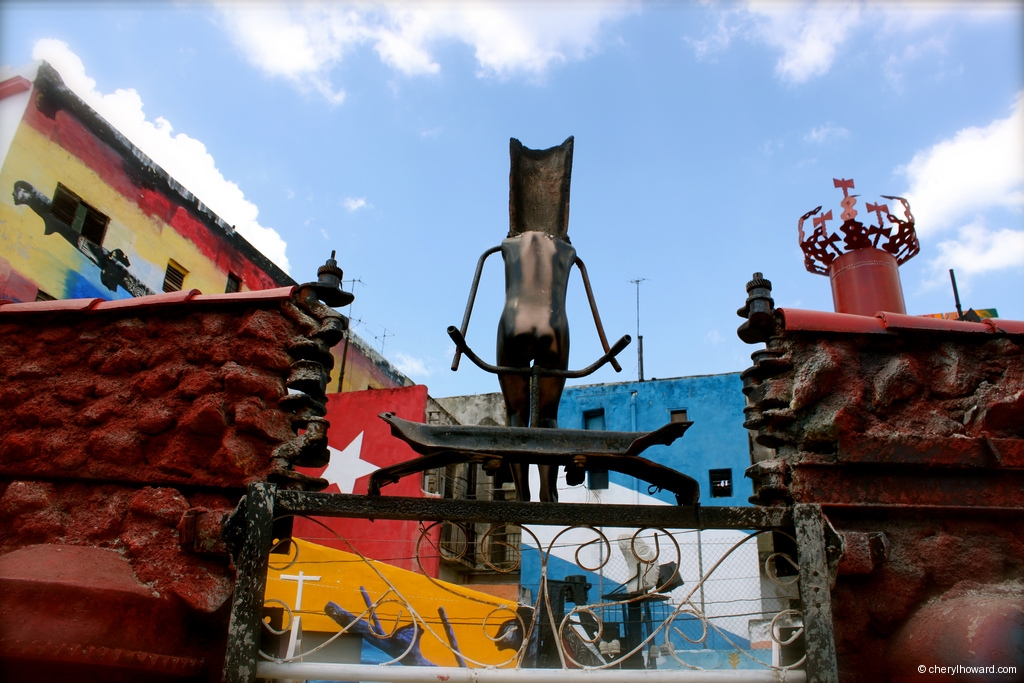 The street is a living art installation filled with the artist's famous murals and various other stylized objects such as bath tubs and totem poles. Visitors can even browse his gallery and purchase artwork of their own at very affordable price.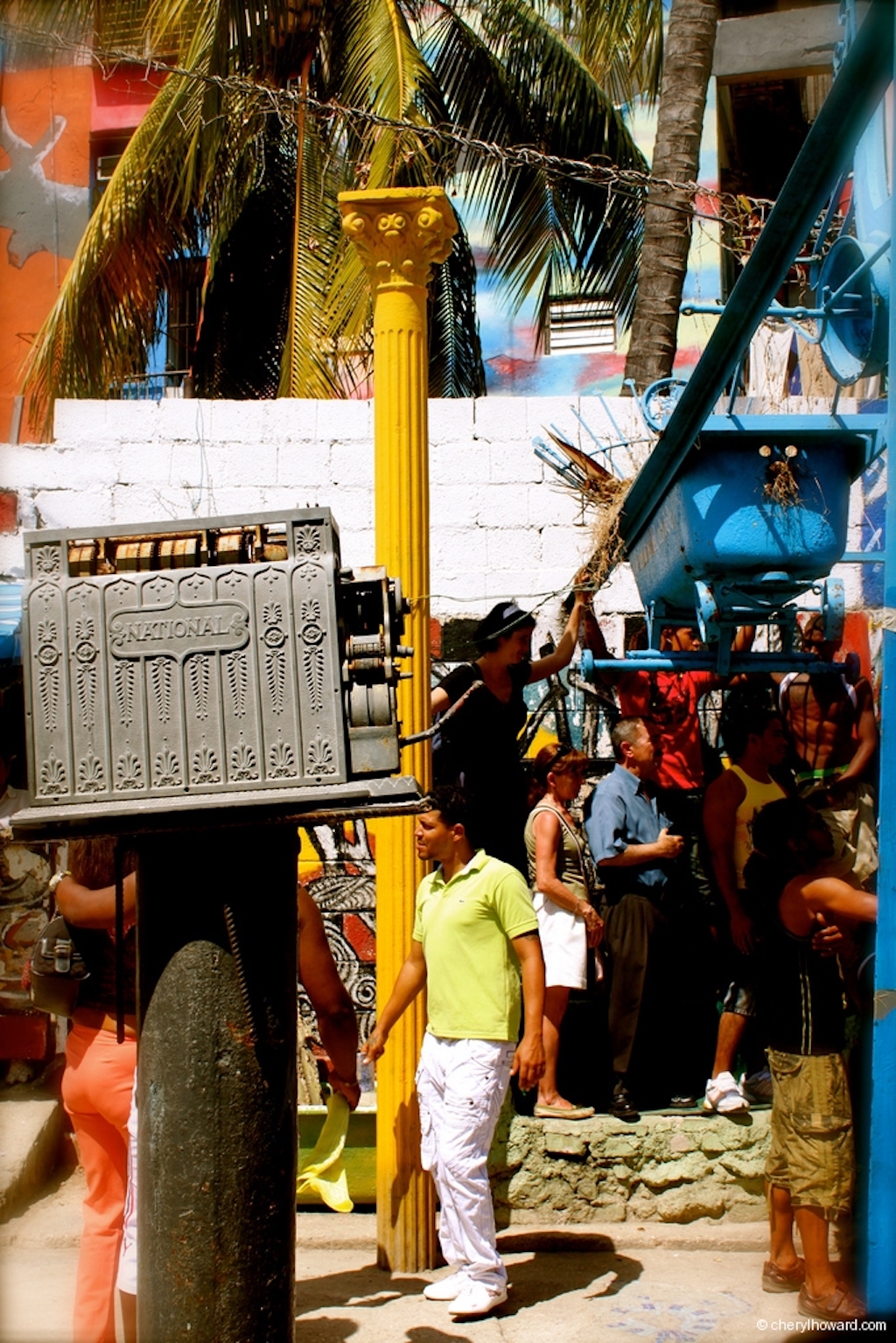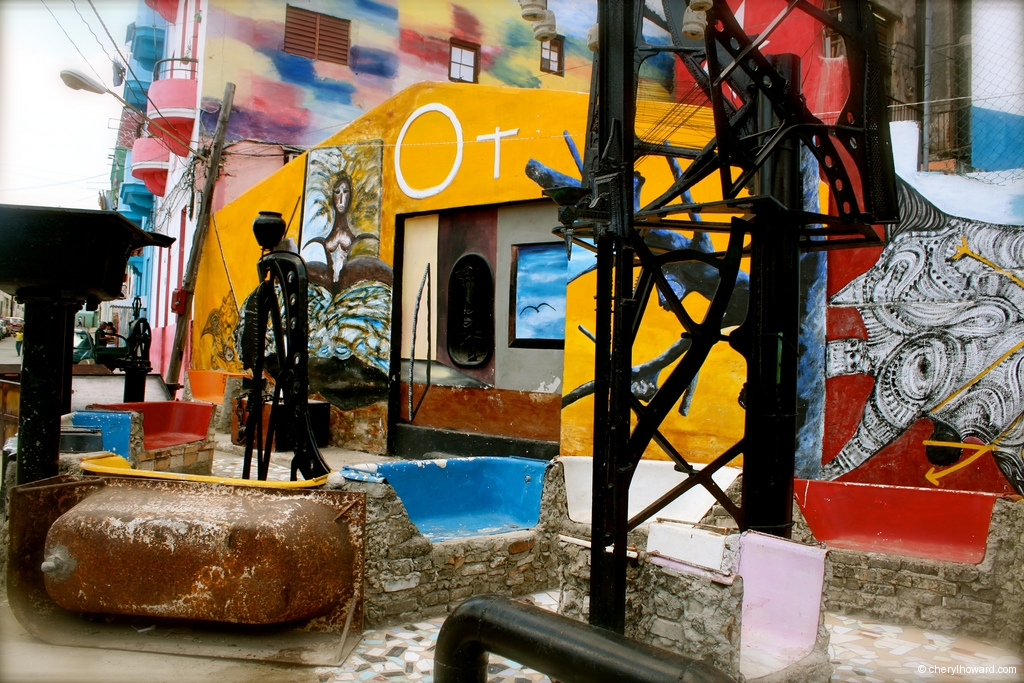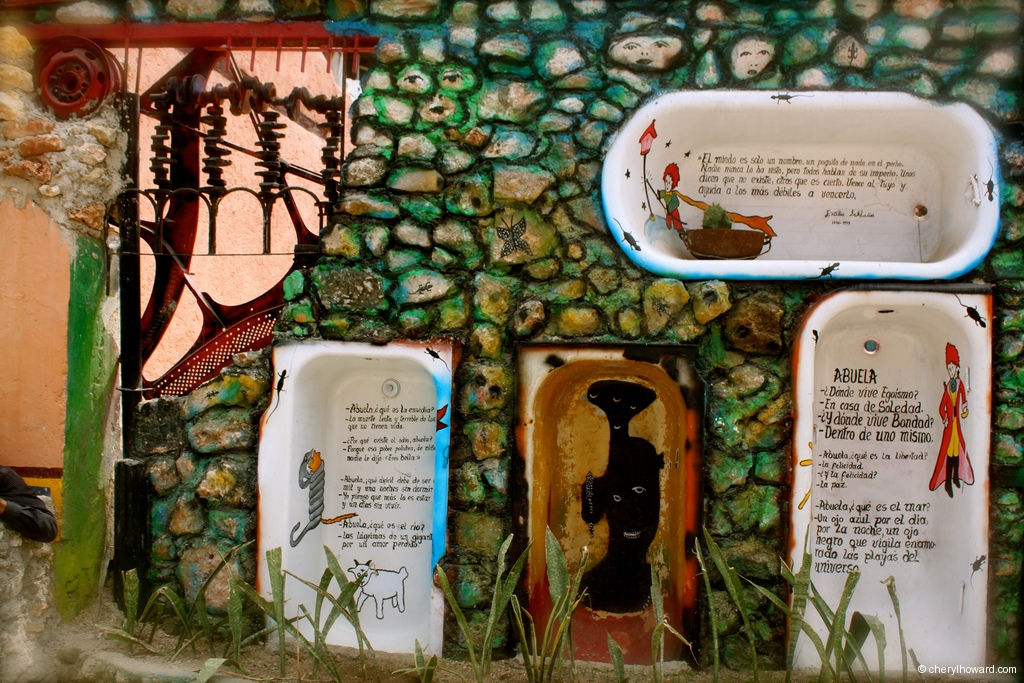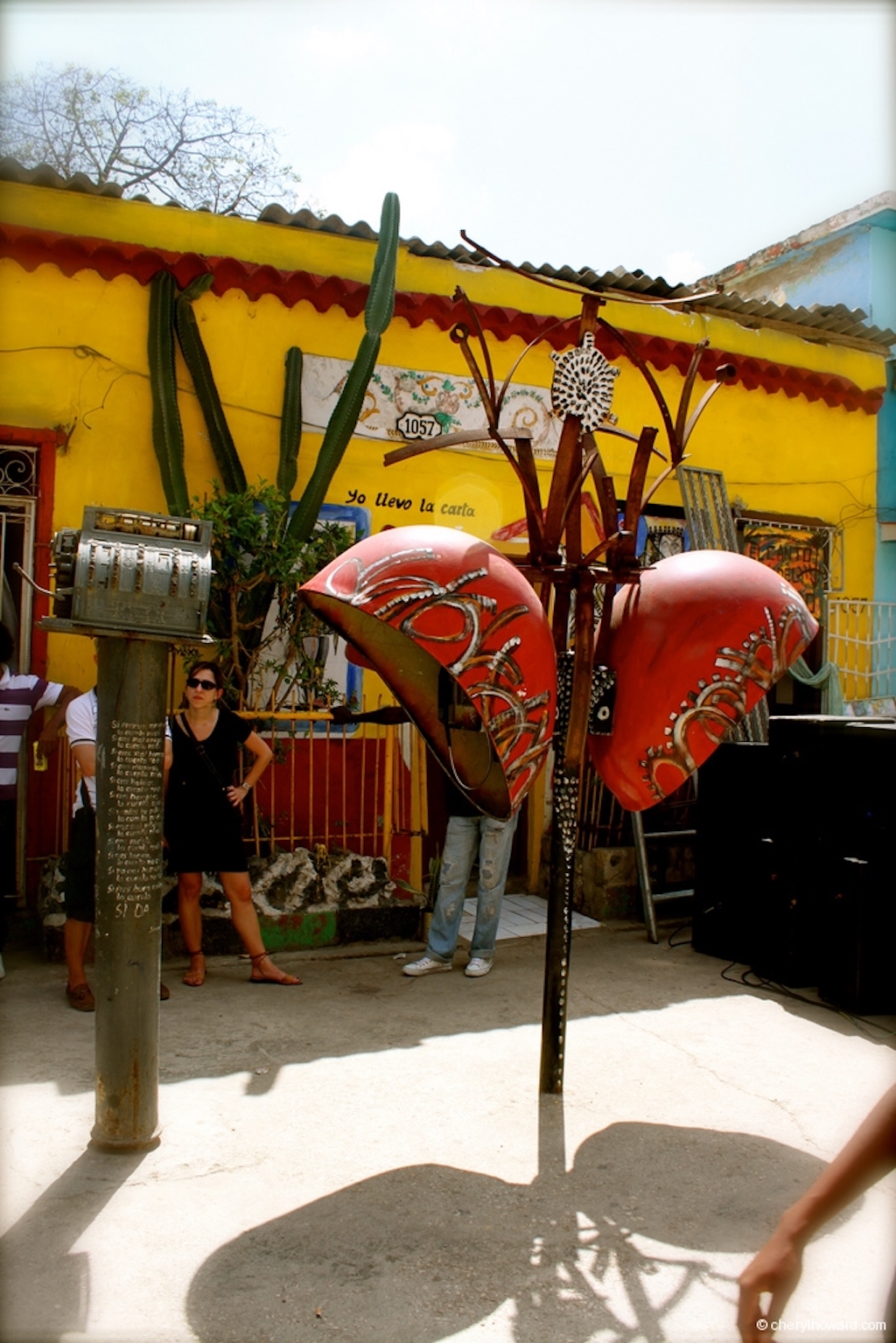 Extra special is Sundays when there are live rumba performances that differ from the more traditional Spanish forms of rumba. Locals and tourists alike gather to watch the dancers and listen to the beats.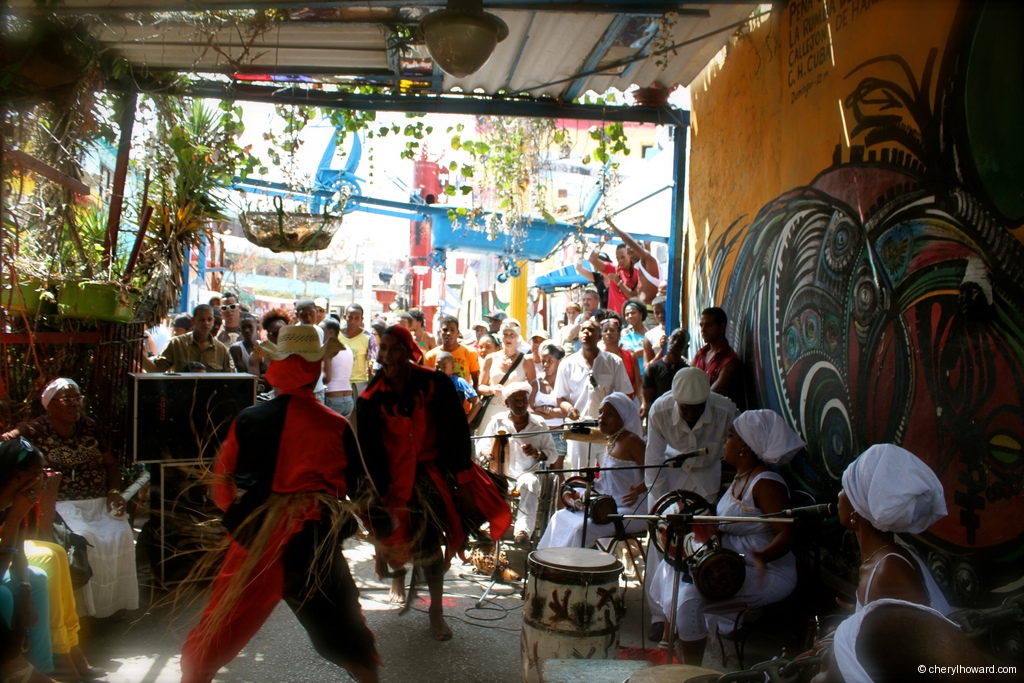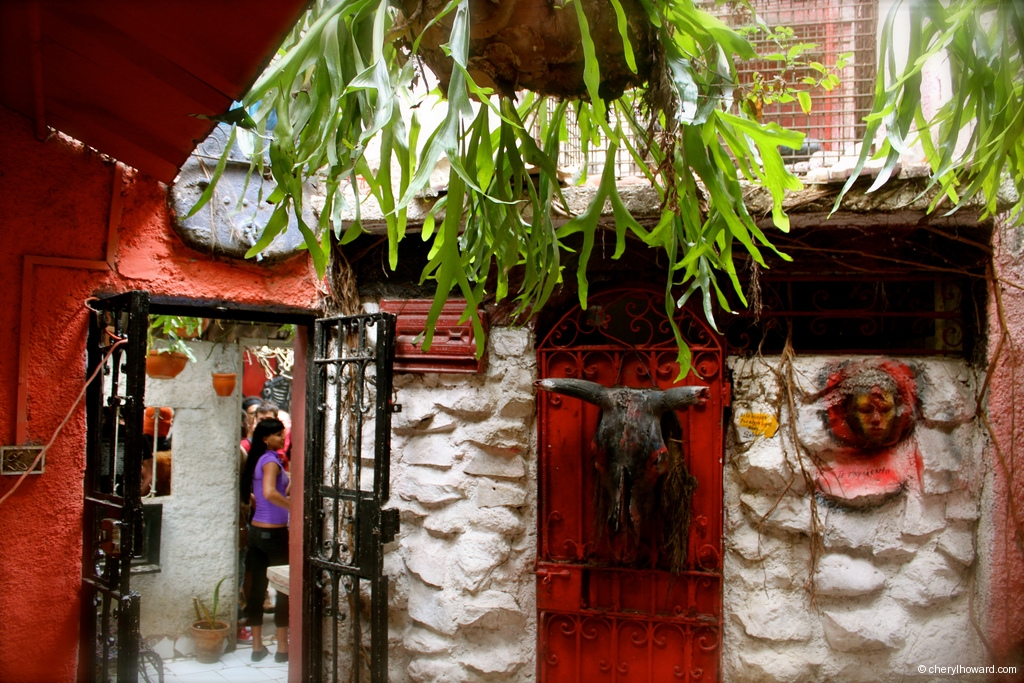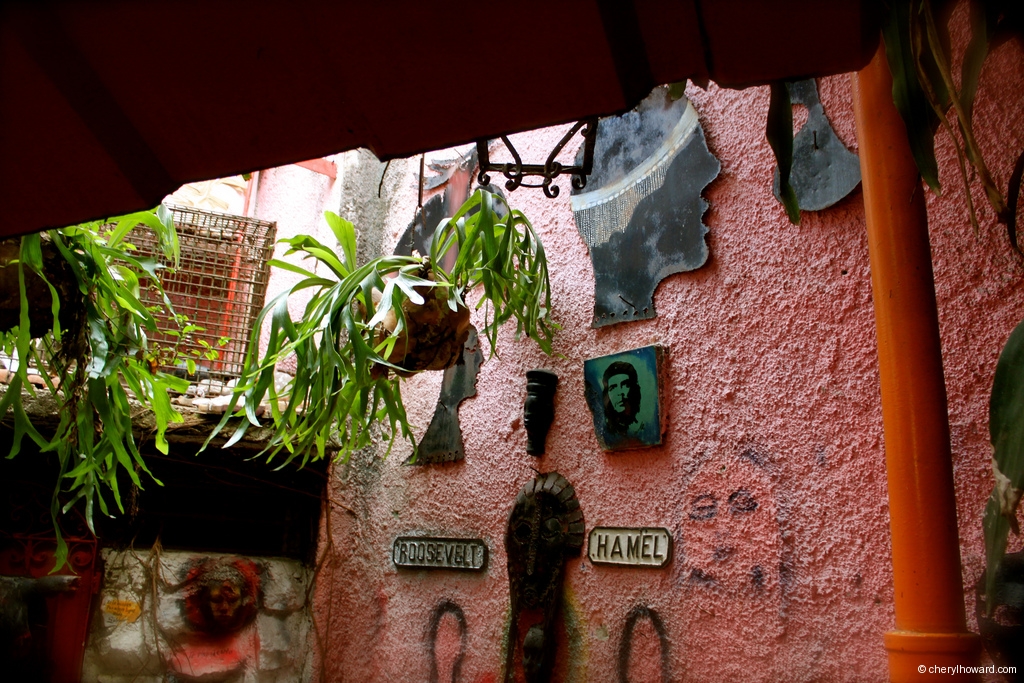 The concert is free, but as a tourist you will be asked to offer up a small donation for the pleasure of taking in their unique performance. Don't let yourself be hustled too many times (they will continually ask you for money every 10-15 minutes), but do give some money to people who live on so little. Especially when you're taking tons of photos and videos, like me.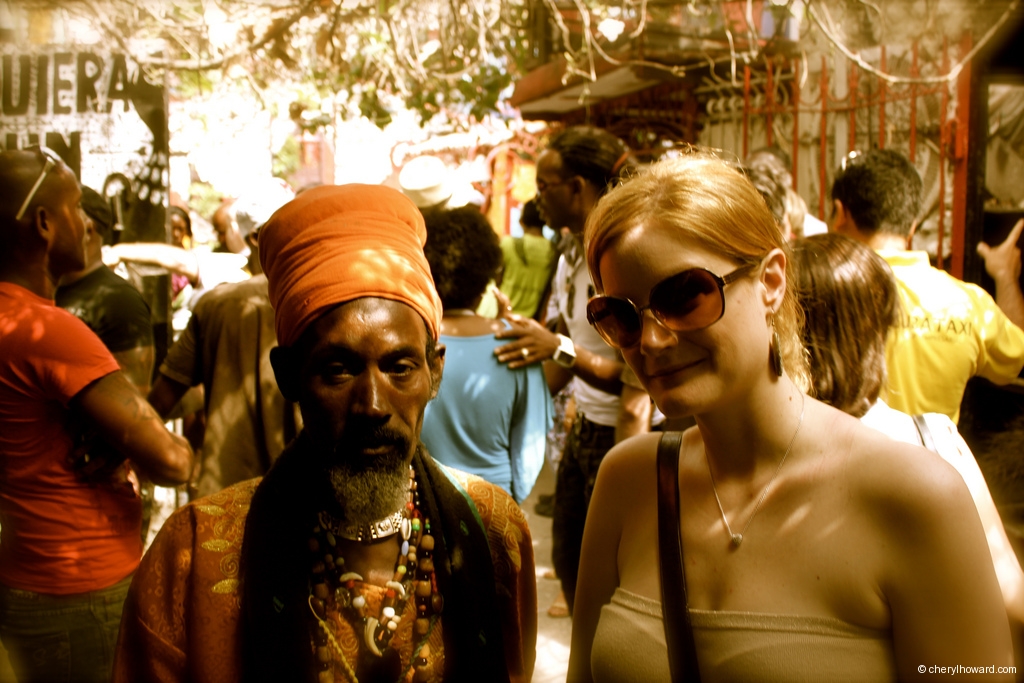 While I could say so much more about my delightful Sunday afternoon spent at Callejón de Hamel, I'll let the photos in this post speak for themselves.
Watch/share this video about this special place in Havana and better yet, subscribe to my Youtube channel for even more travel related videos.
What do you think about Callejón De Hamel in Havana? Would you go there to check out the art and enjoy some boisterous music? Tell us about it, as well as any other Cuba travel tips, in the comments below.
Location
Good To Know
1) Accommodation in Cuba can be pretty tricky. If you're really up for an adventure, consider a casa particular (a homestay with a local!) and check out Casa Particular Cuba for all sorts of options. Cuba has Airbnb as well, so you can book an apartment stay that way too.
2) If you like travelling around Cuba, give some of my other posts a read:
If you like this post, share it on Pinterest.