Right now, if you were to ask me how I like living life as an "expat" in Berlin, I'd tell that you it's pretty fucking amazing.
Where else can you take part in such an important part of history? Today's Occupy Berlin protest saw over 8000 people come together (and 10,000 more in Frankfurt) to protest social and economic inequality.
The occupy movement began in July 2011 and has since spread all around the world. People are camping out on Wall Street and in other financial districts with the hopes of bringing about positive change.
Joined today by Adam from Travels of Adam, we set about to observe the local Berlin protest in action. As we approached the crowd, we saw the human chain they forged around major monuments … in this case Germany's parliament, the Reichstag.
The chain was then broken and the crowd briefly gathered on the lawn of the Reichstag.
What did we see? Happy, smiling people playing musical instruments and carrying signs with various messages.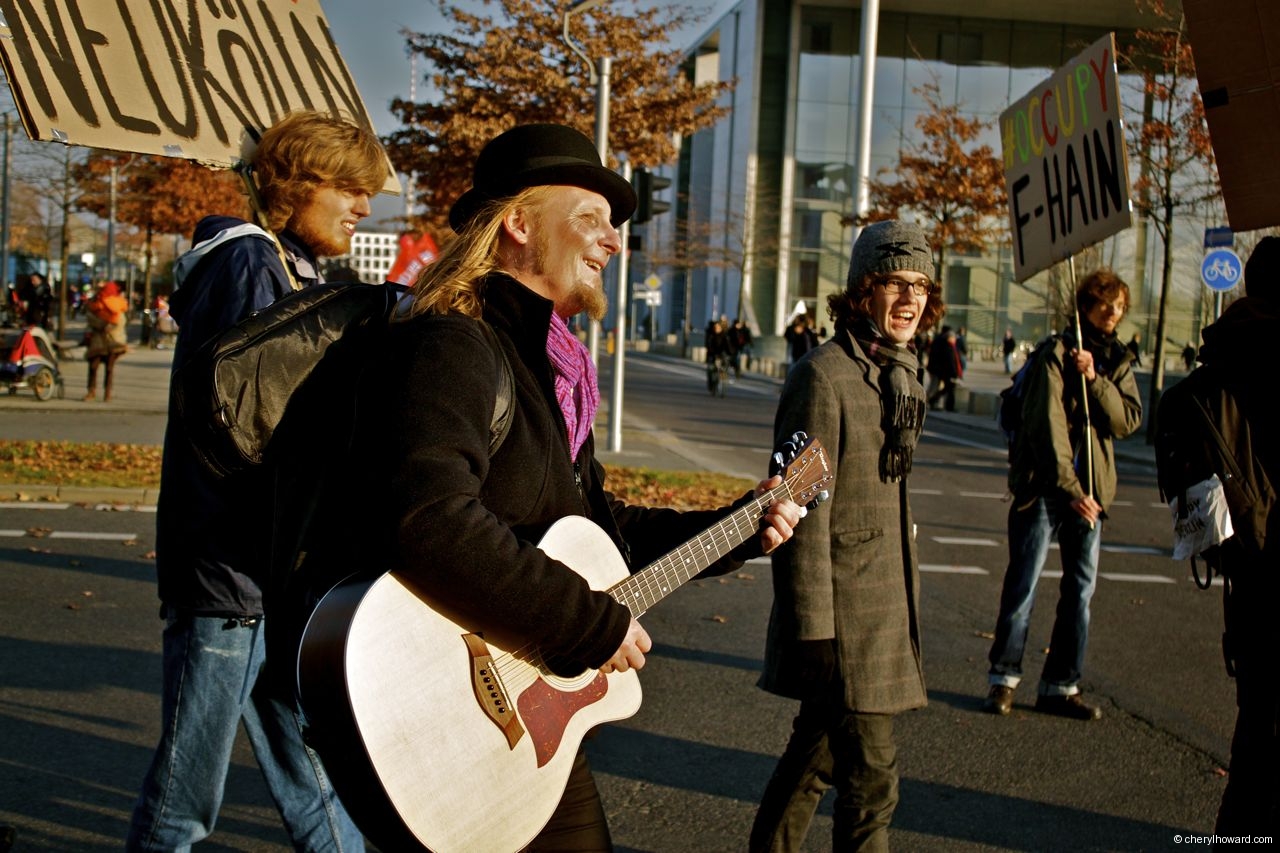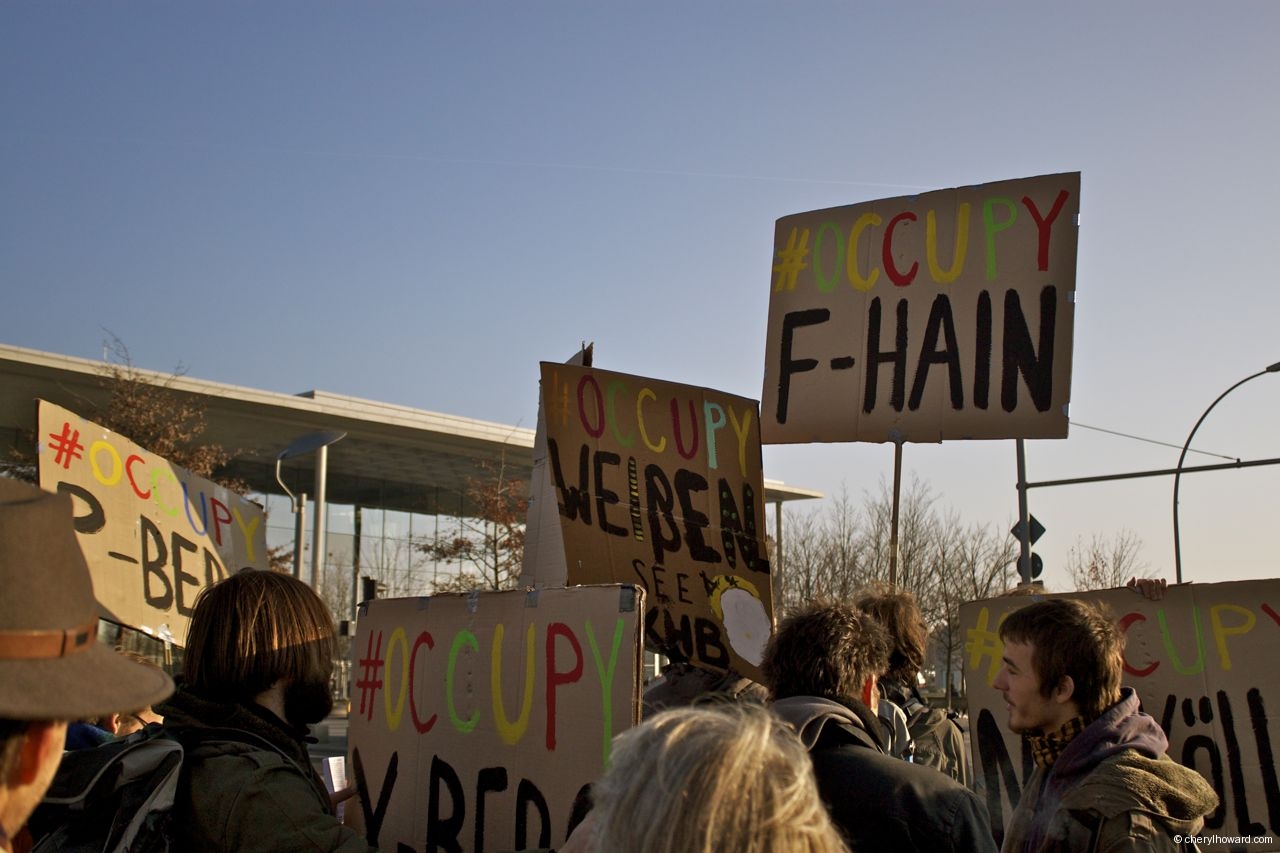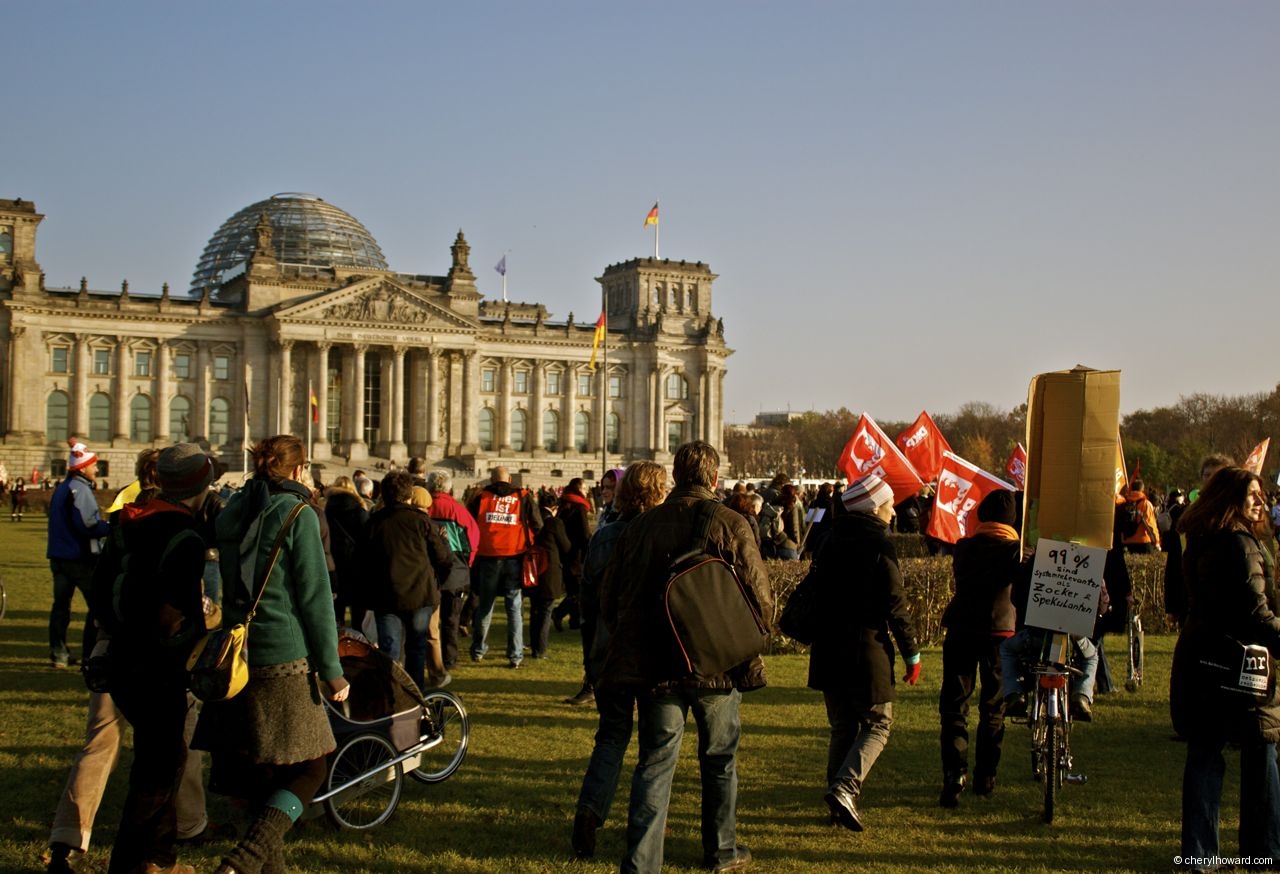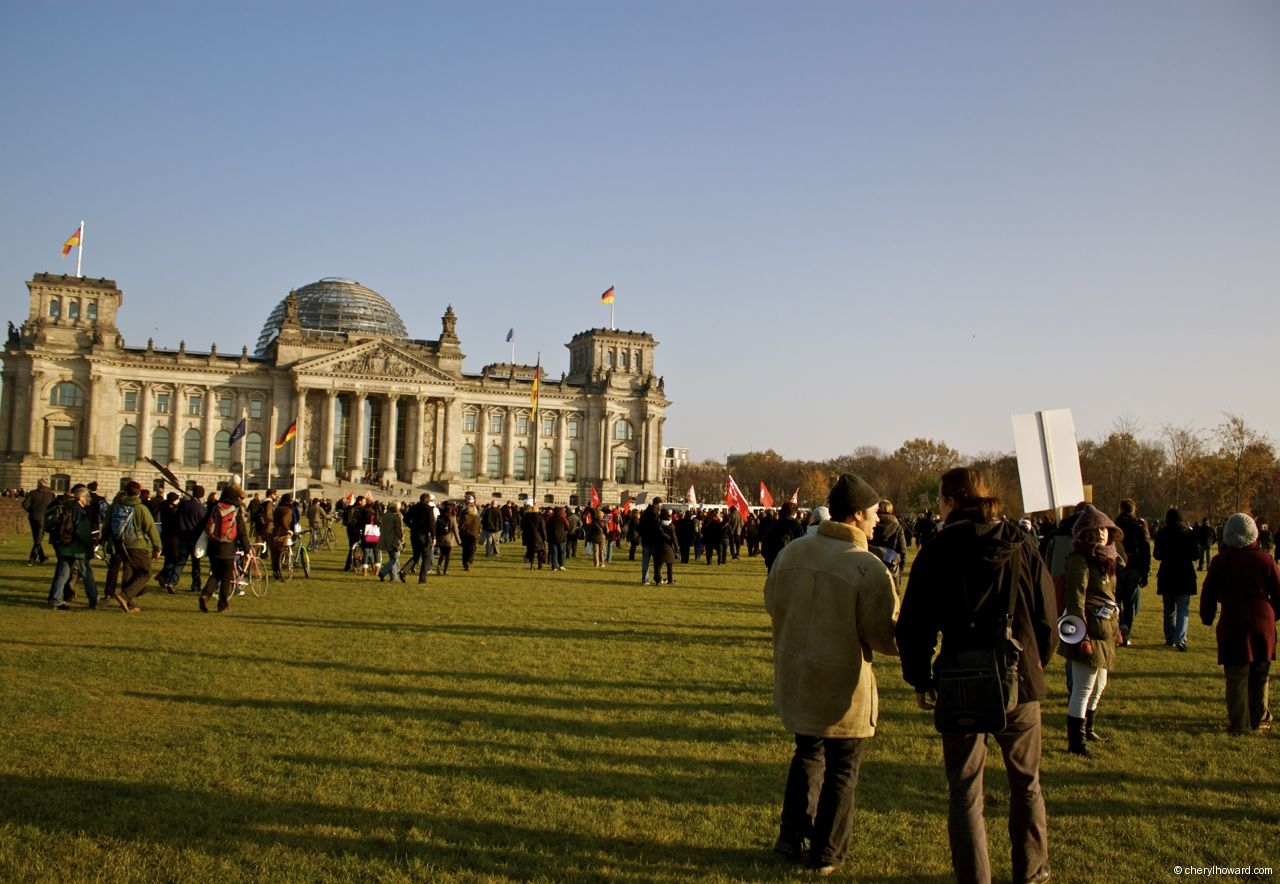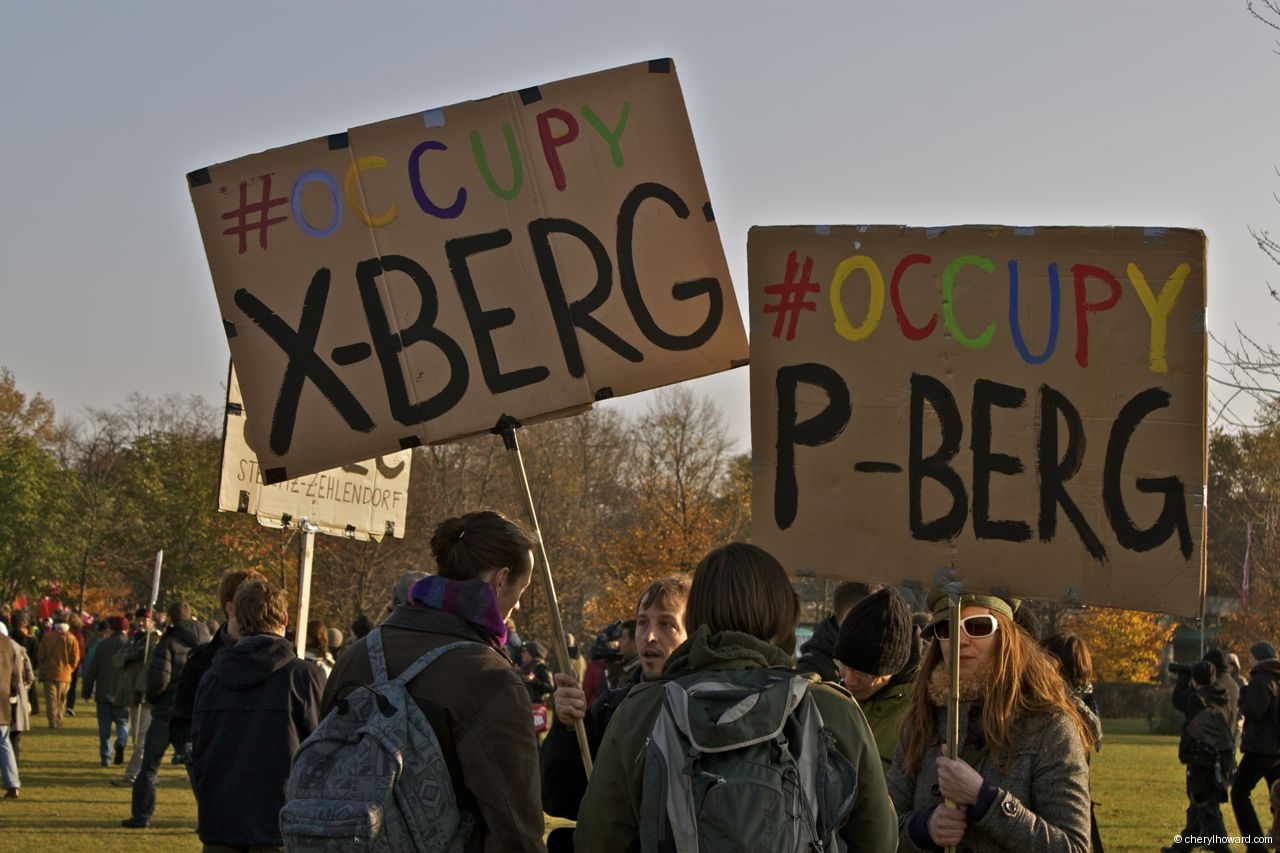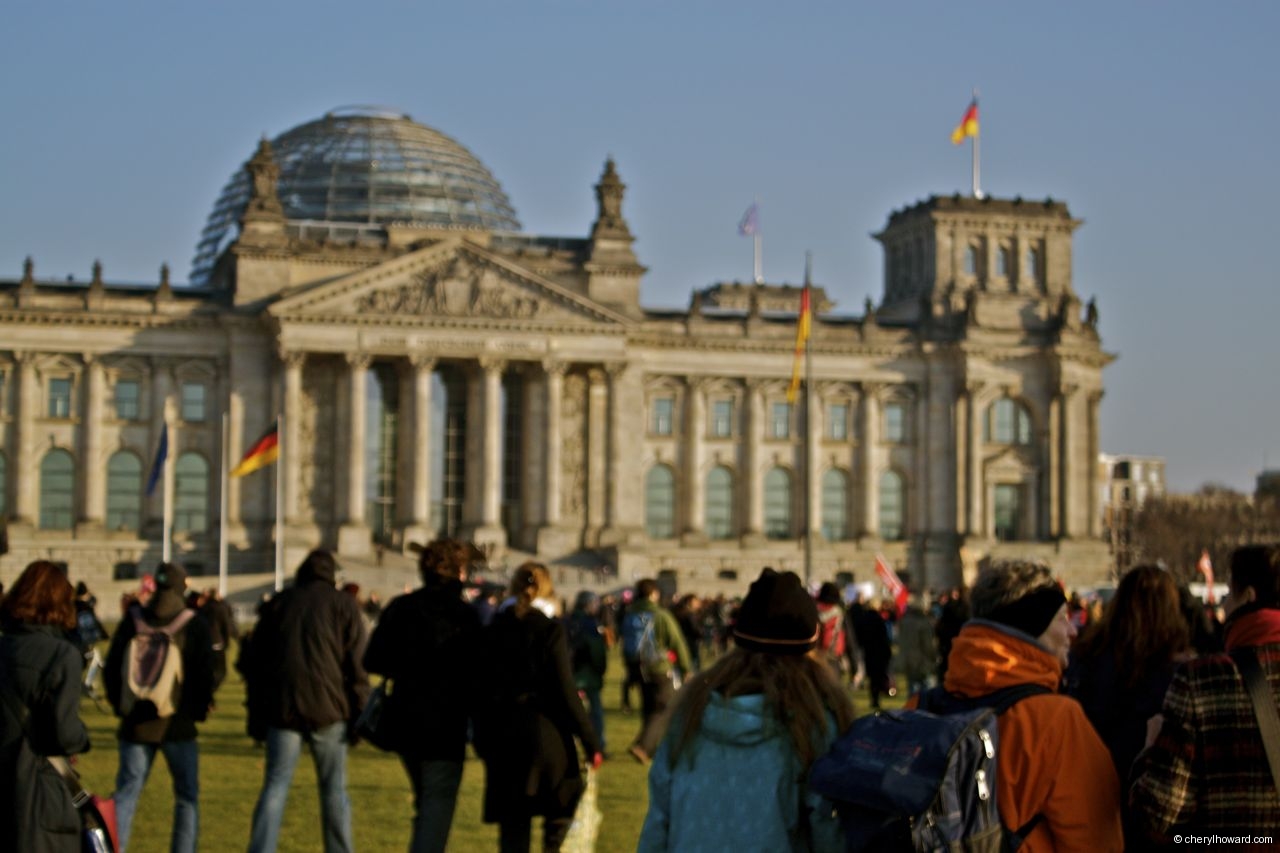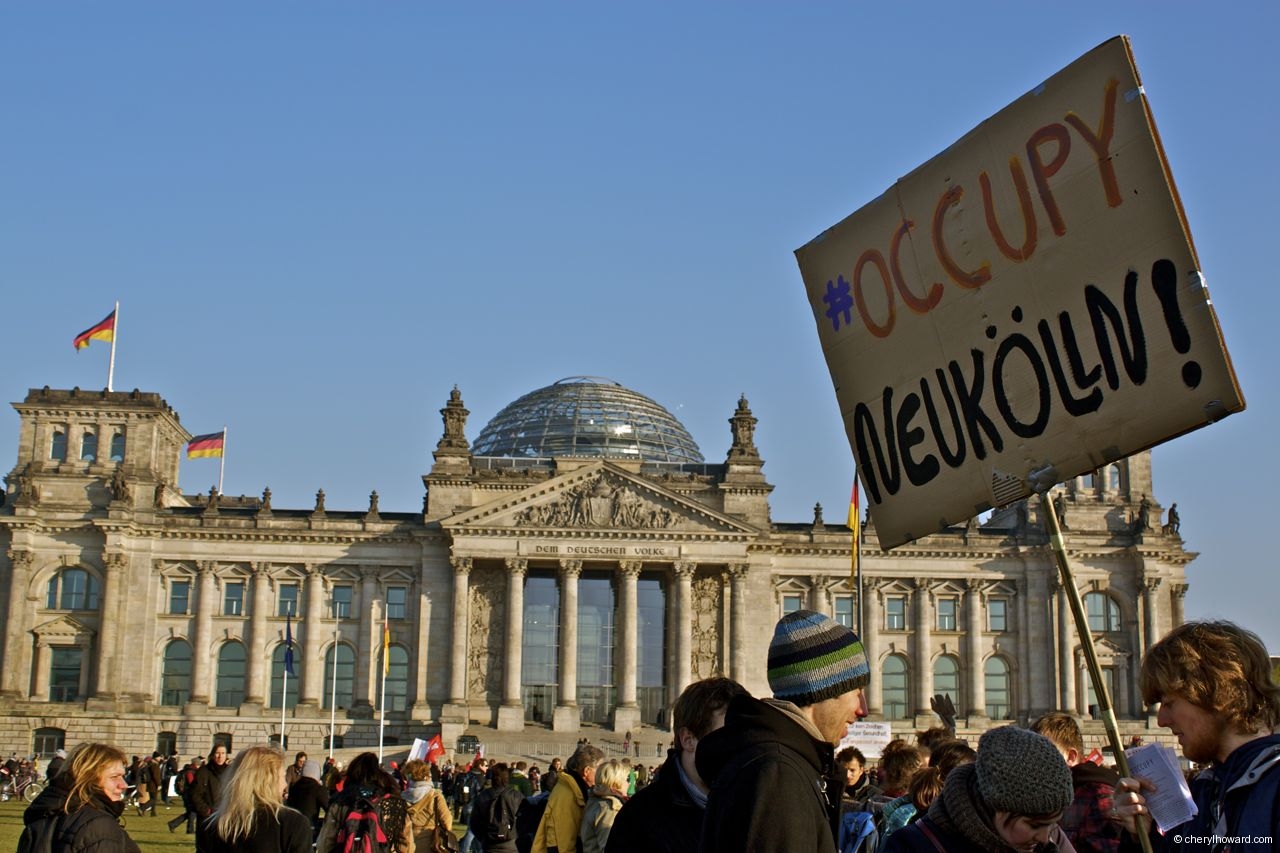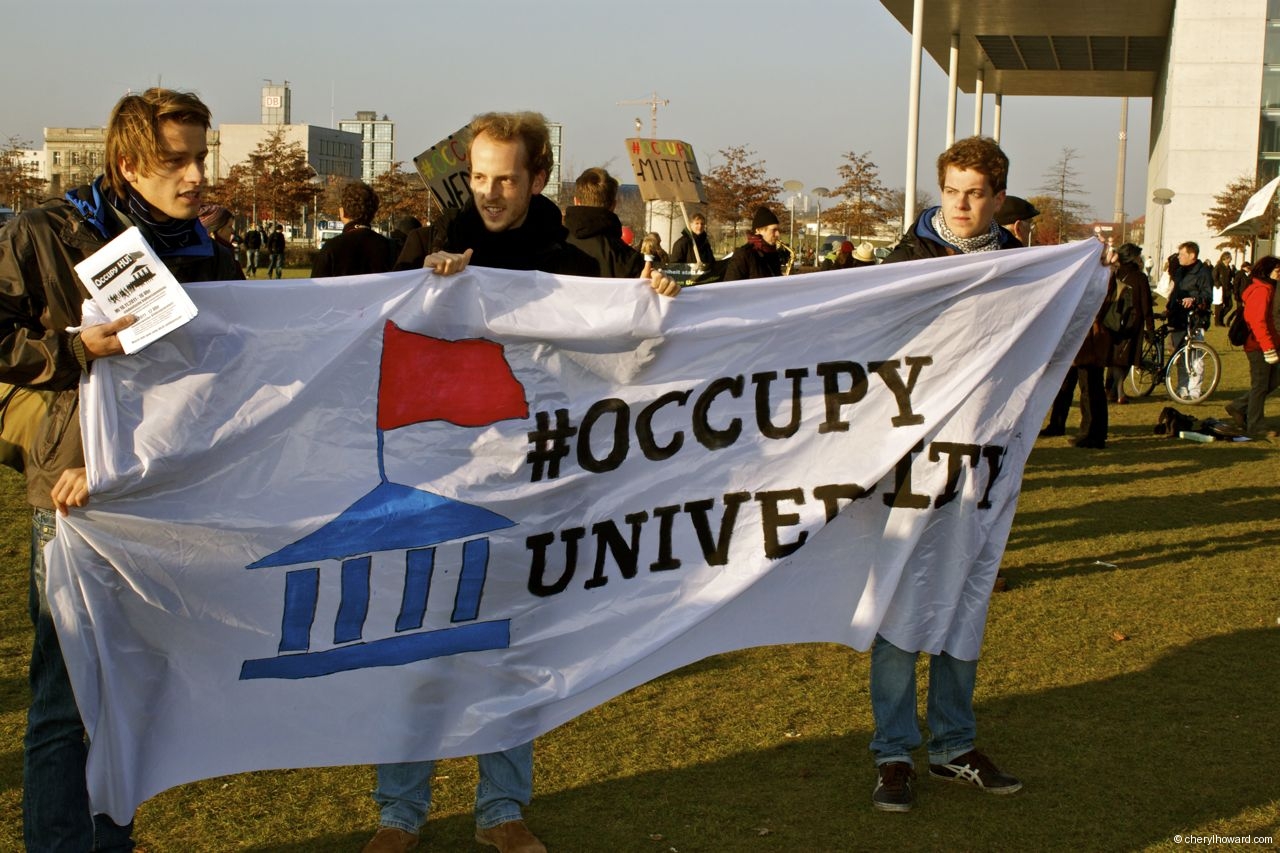 We were then directed by men using loud speakers to proceed to Brandenberg Gate (Brandenberg Tor).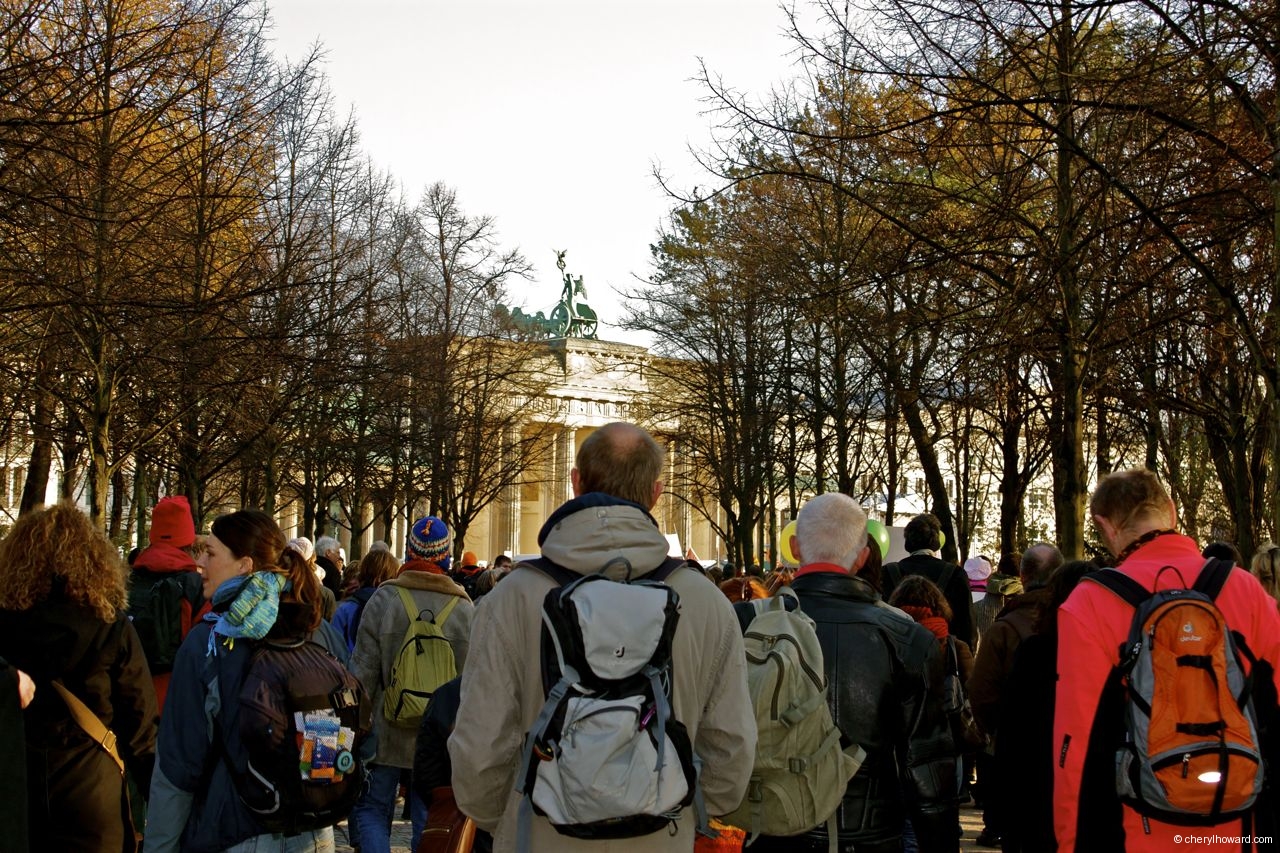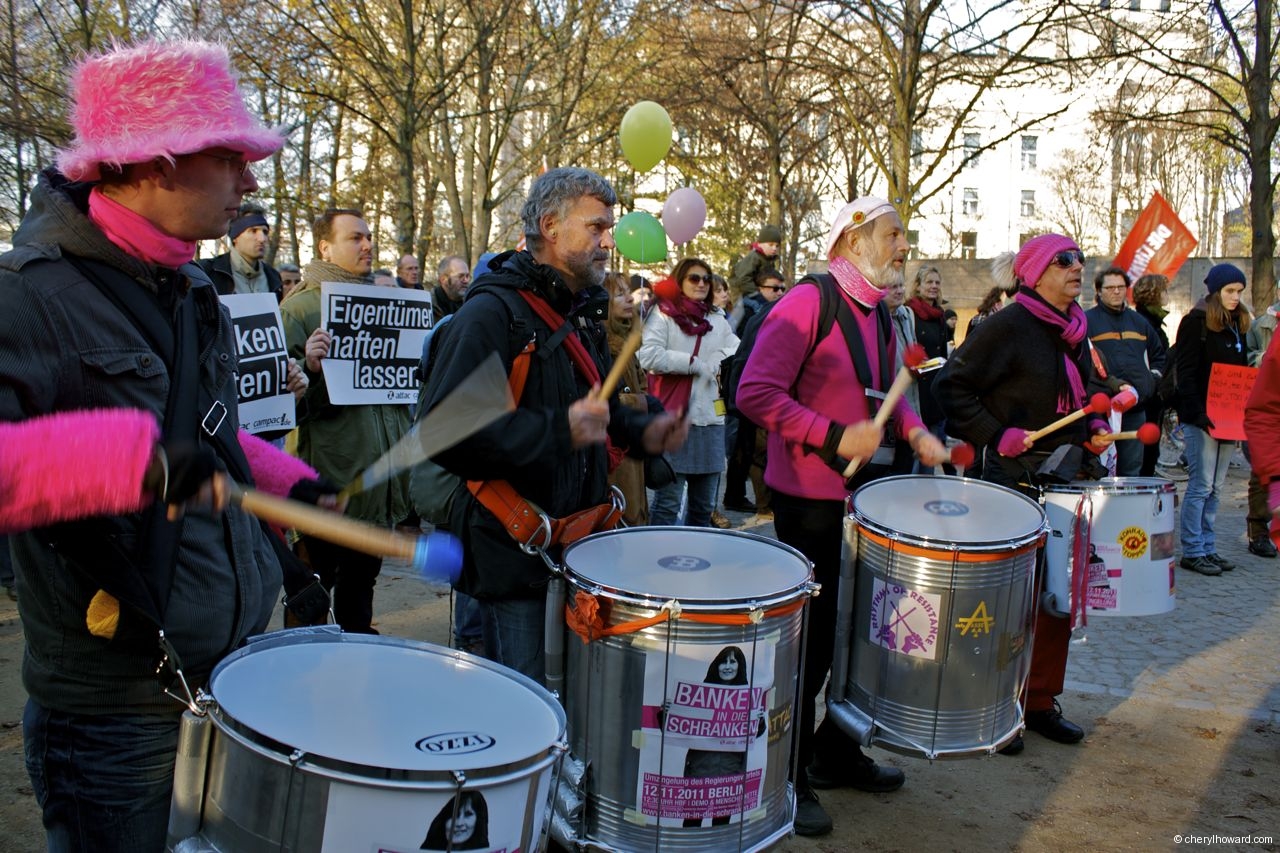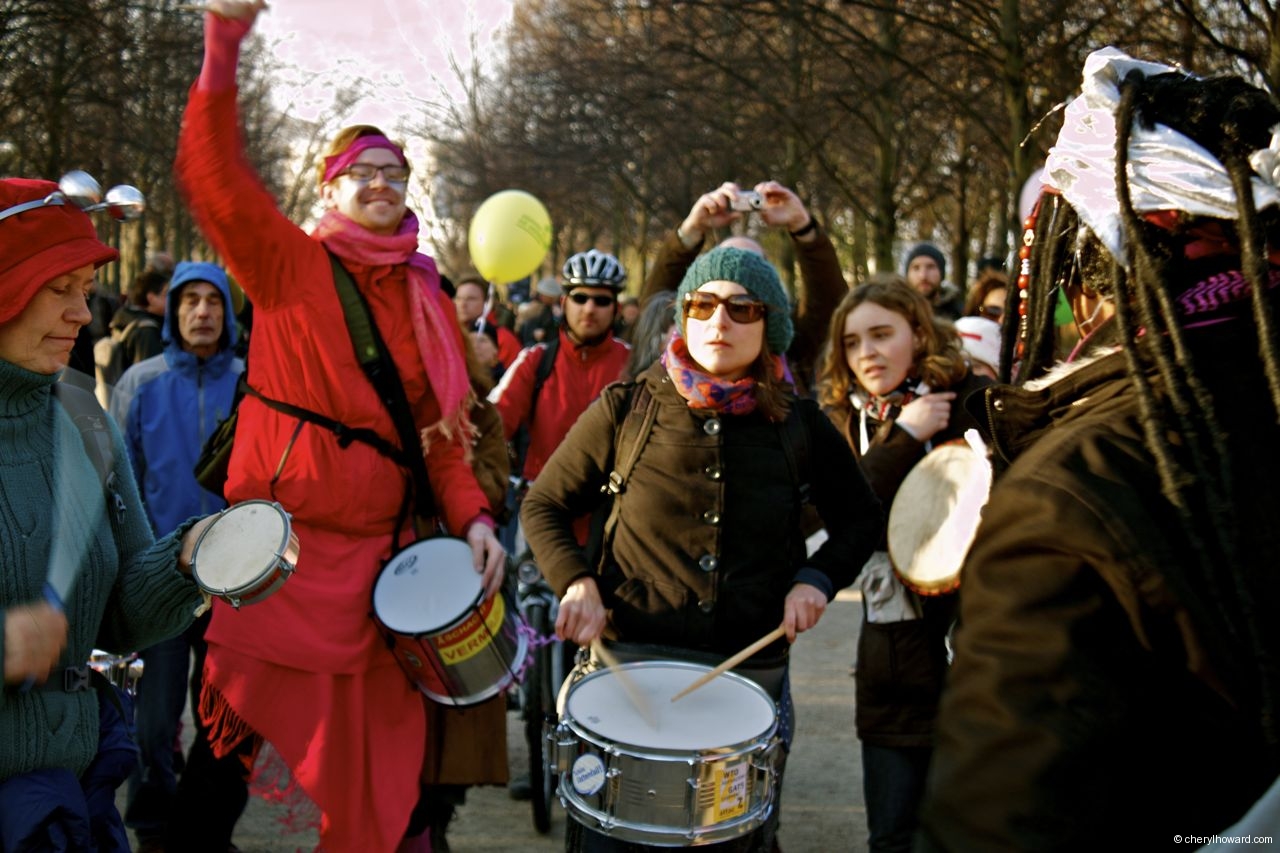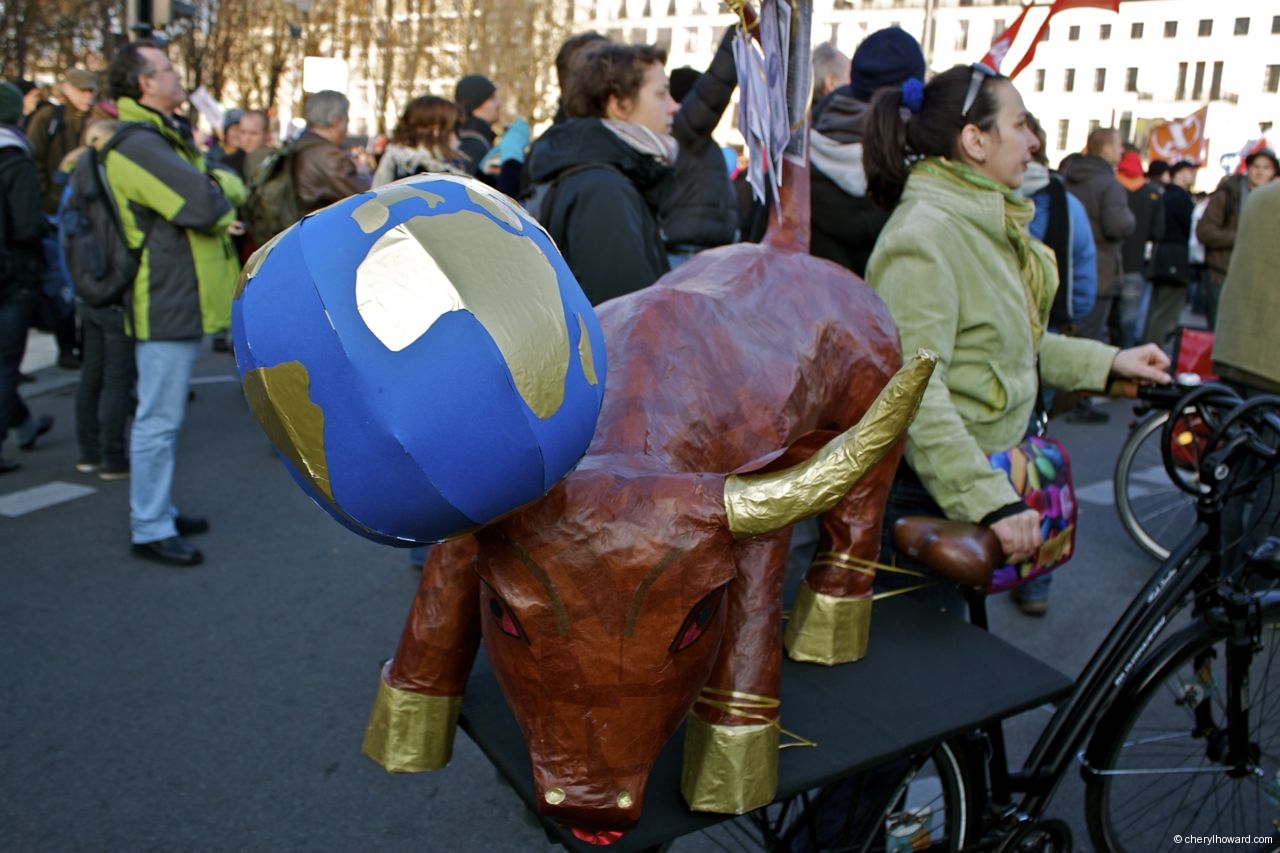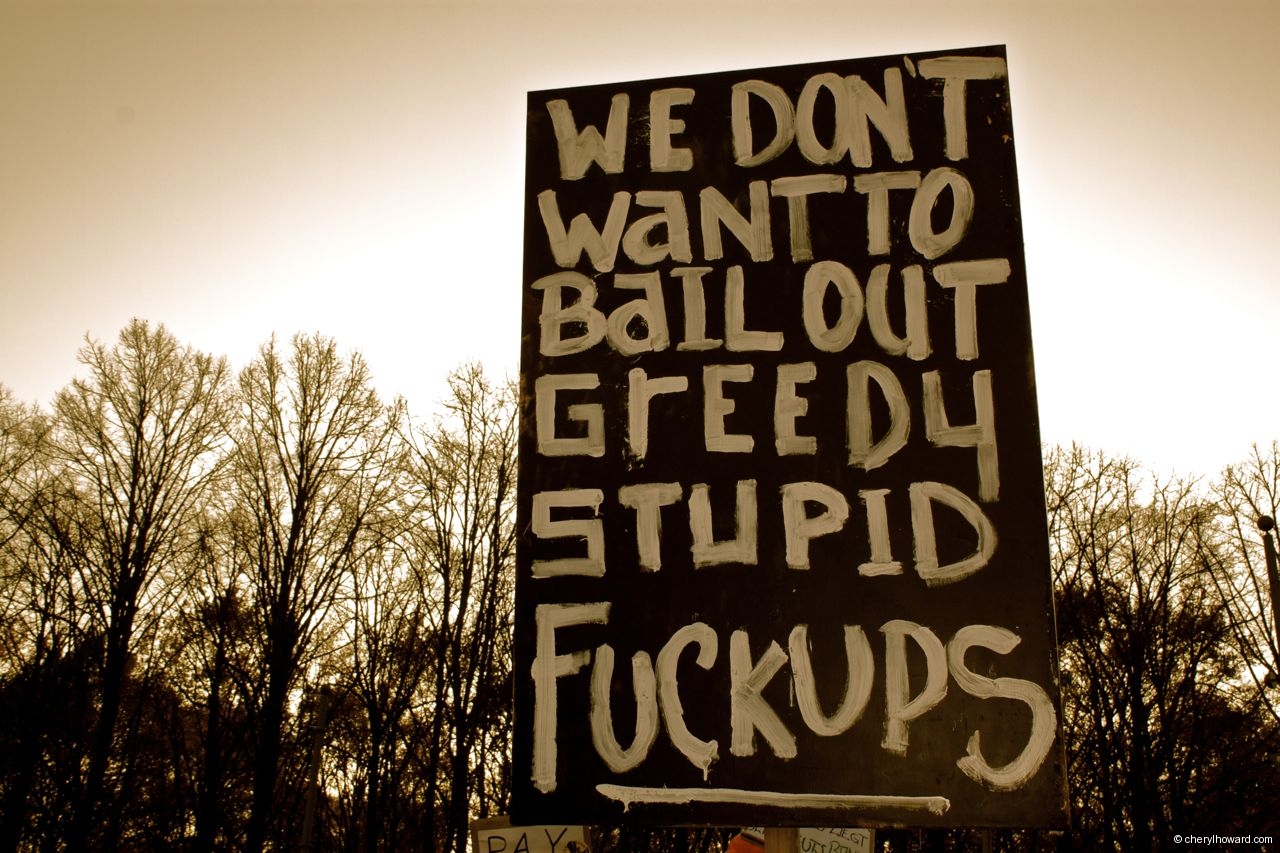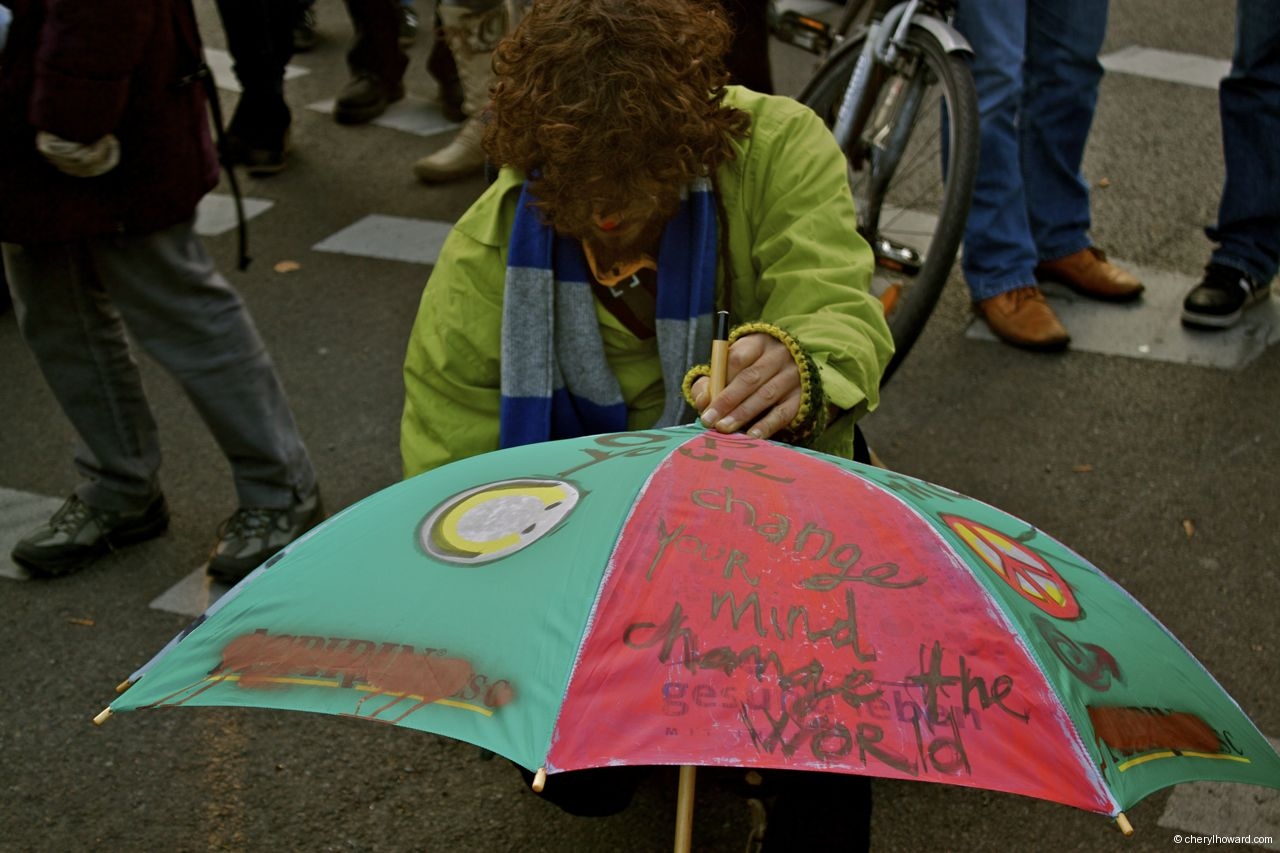 It was at the historic Brandenberg Gate that many enthusiastic speeches were given. Sadly, my German is so poor that I was unable to understand what was being said (more motivation to better my German ASAP).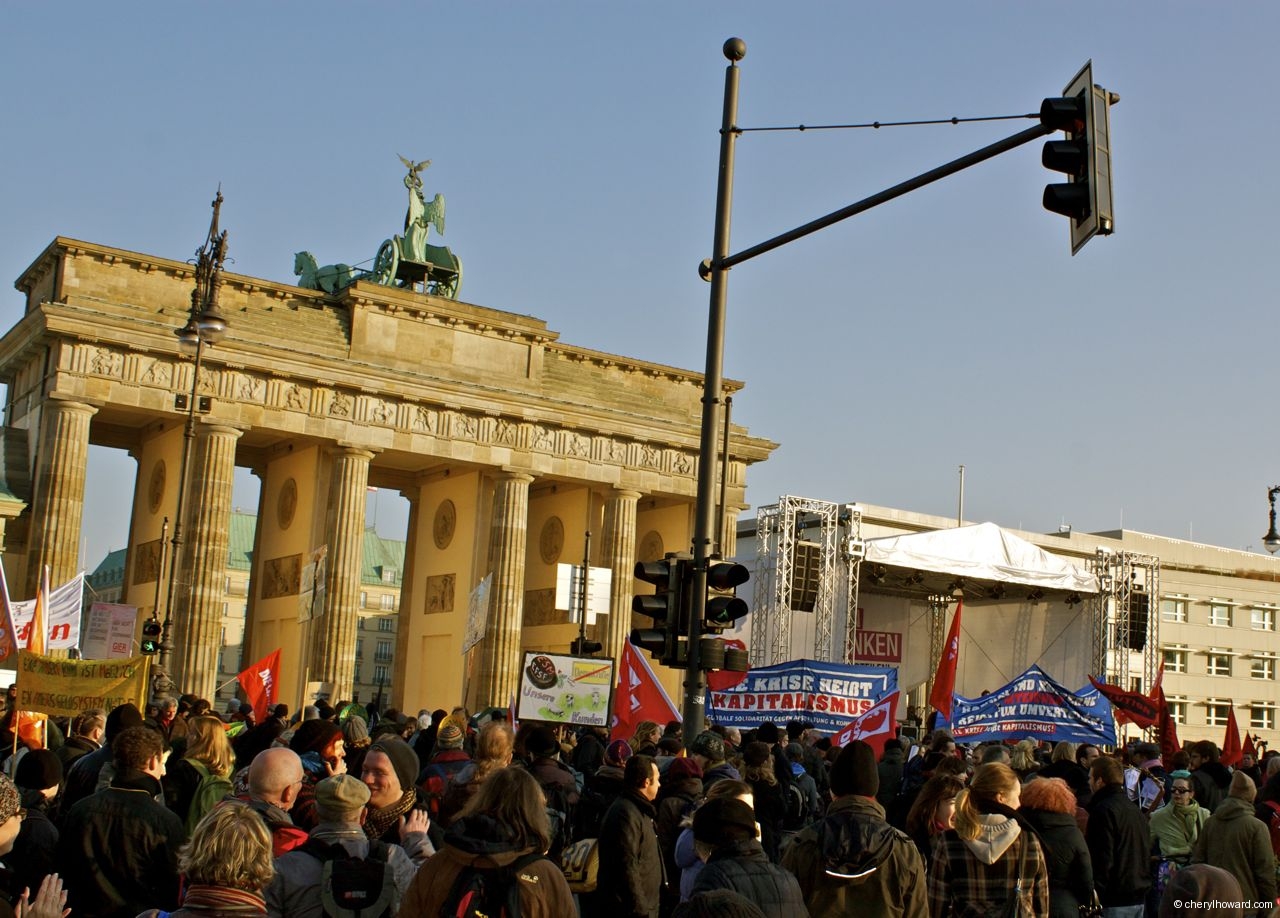 It was an absolutely profound experience to be part of such a special event and I even hope to visit the local Occupy Berlin camp very soon to talk with the people camped there and find out more about their motivations and aspirations. I also hope that the Occupy Movement will continue to gain more momentum and bring about the social change their participants desire.
To find out more about today's protest, check out this article on RT.com. To keep up on news in Berlin, check out this Facebook page.