"Look up in the sky. It's a bird. No, it's a plane. It's Superman!" Actually, it was a plane and then later a helicopter piloted by none other than yours truly.
And I have to be honest. I wasn't really racing through the clouds faster than a speeding bullet. Yet I did feel like something like a superhero as I learned how it actually feels to command an Airbus A320 and Schweizer 300C helicopter during a flight simulator experience with iPILOT.
Learning How To Fly With iPILOT Hamburg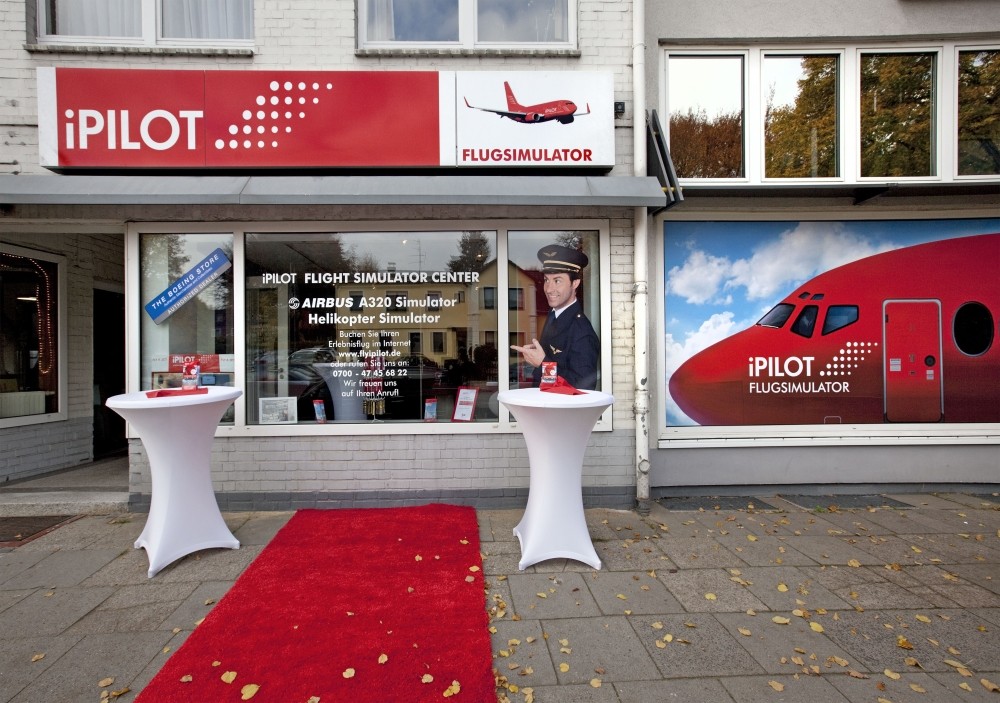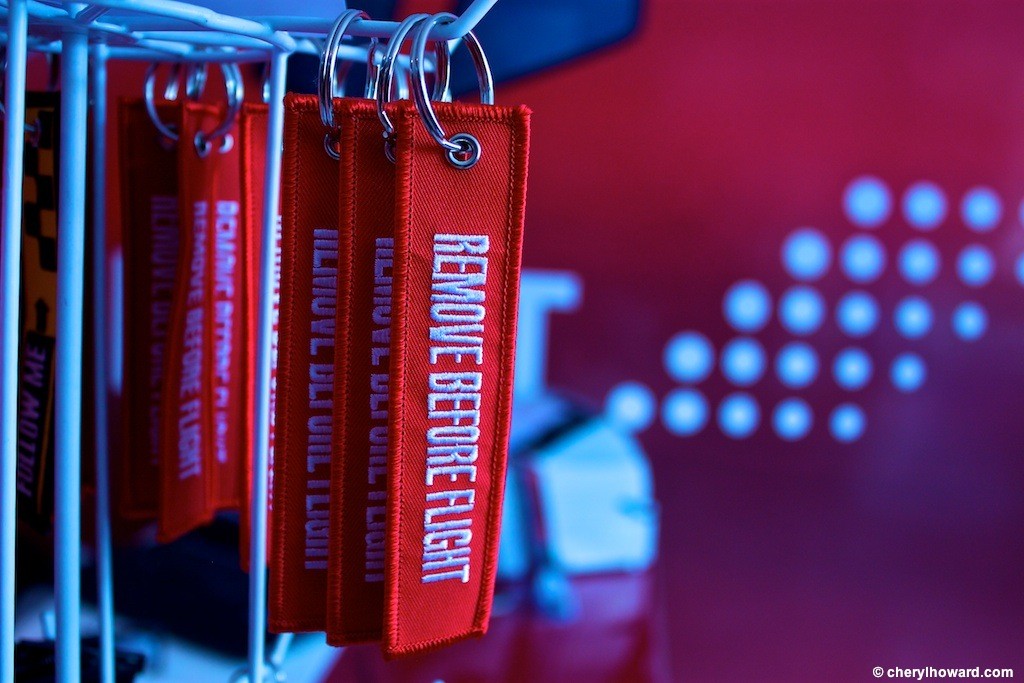 Arriving at their Hamburg location one Saturday afternoon in July, I wasn't really sure what I was getting myself into. My mind was full of questions. Would I have a crew? What about passengers? Just how real would it feel? Would it be scary? Most of all, would I be a good pilot? Since I'm not exactly the most skilled car driver (I once drove a brand spanking new Mini Cooper over a small cement barrier and directly into a wooden fence), I was pretty sure that I'd crash and kill everyone aboard.
I met with Tonio who would be my co-pilot and instructor. We chatted briefly and I was given the opportunity to ask questions. He laughed when I told him about my fear of crashing and informed me that he wouldn't let that happen. I also asked him about his background and he told me about how he (and the other instructors) are all real-life pilots! It seems I was in experienced hands.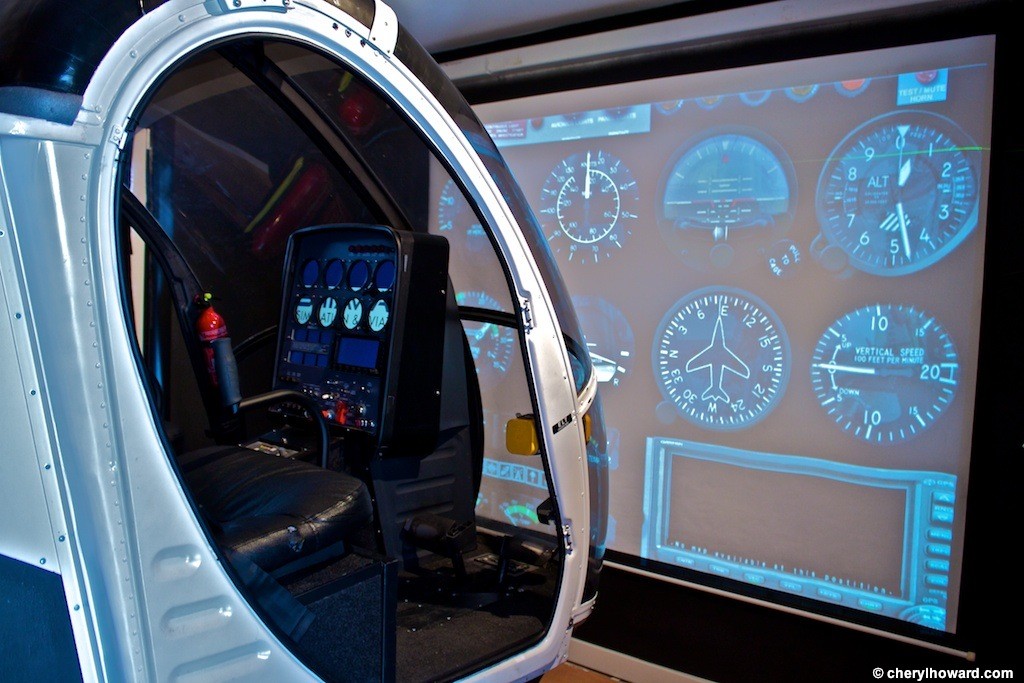 We started with the helicopter. Climbing into the pilot's seat, Tonio began to give me a run-down about all of the controls and which ones I'd need to attend to during our flight. Before I knew it, we were up in the air and flying over the city of Hamburg.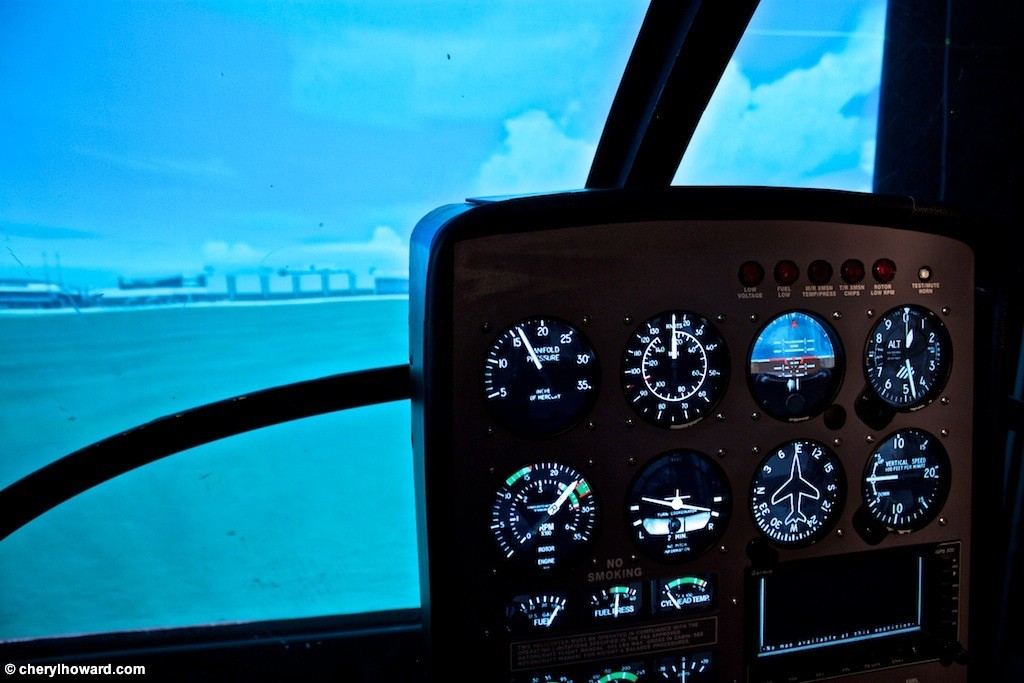 The experience was pleasant and not at all scary like I thought it would be. With Tonio's careful instruction, I was able to maneuver effortlessly and happily through the skies. I was surprised to learn how sensitive the controls are as you barely need to move the stick to change direction. And if I happened to bring us a little off course, Tonio would help me to recover the appropriate positioning.
What's really cool is that iPILOT even offers a "overcome your fear of flying" program. One of their instructors will walk you through how planes are flown, familiarize you with noises made during a flight, how emergencies are handled, and the systems used to prevent them. While I don't have a fear of flying (evident by my frequent travels through Europe), I am scared of heights and it was reassuring to receive all of this information and comforting to know I wouldn't be alone on my "flight" in case something did happen.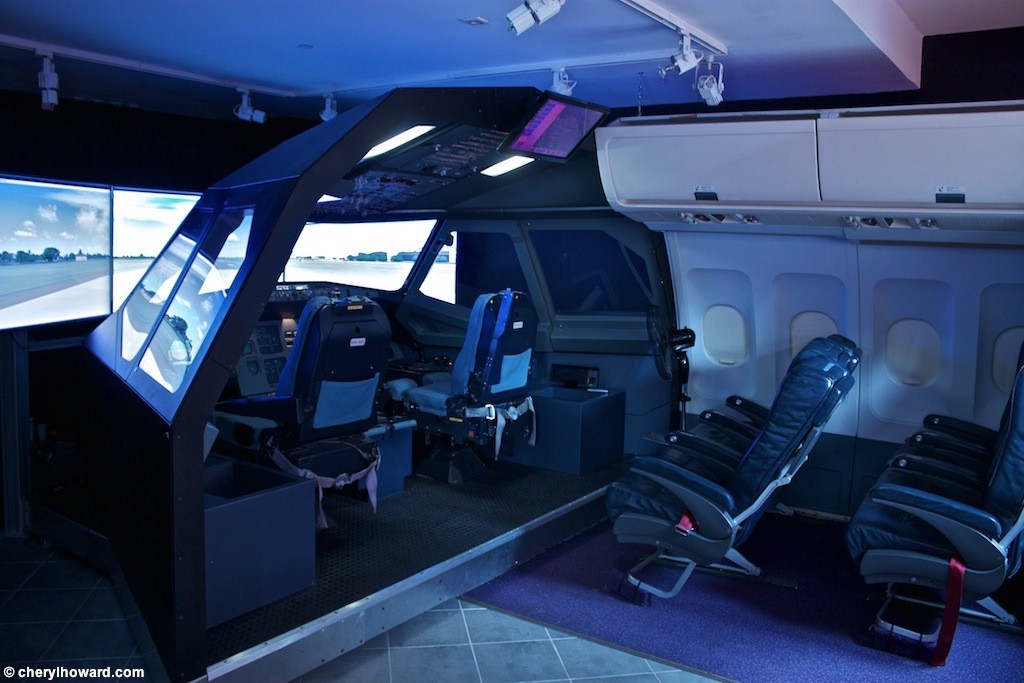 I'd been pretty excited just to fly the helicopter and that's why I'd chosen to come to Hamburg over all the other iPILOT locations (there's also Munich, Berlin, Dresden, and Düsseldorf) as they're the only one equipped with a helicopter flight simulator.
Yet it turned out, that flying the Airbus was way more fun! At first glance, the complexity of the controls is pretty daunting. I thought it would be impossible to learn how to command such a large plane! Again, the ever-patient and thorough Tonio walked me through all we'd need to do in order to successfully fly the Airbus.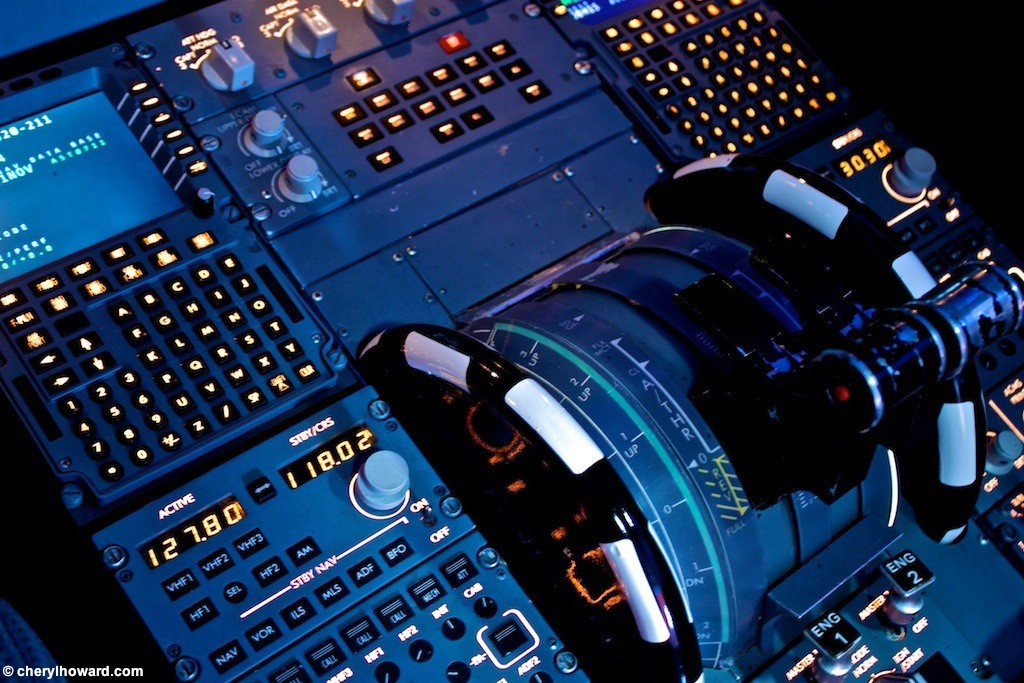 It turned out that flying the plane was much easier than flying the helicopter as many of the controls don't require as much manual work. You almost feel as if you're playing a video game! There's lots of fun in learning how to take off – I was smiling as we again flew over the city of Hamburg, seeing all of the notable landmarks and talking about how Hamburg compares to Berlin.
You can actually choose to fly over different cities like Tokyo for example. Just discuss it with your pilot in advance of your flight.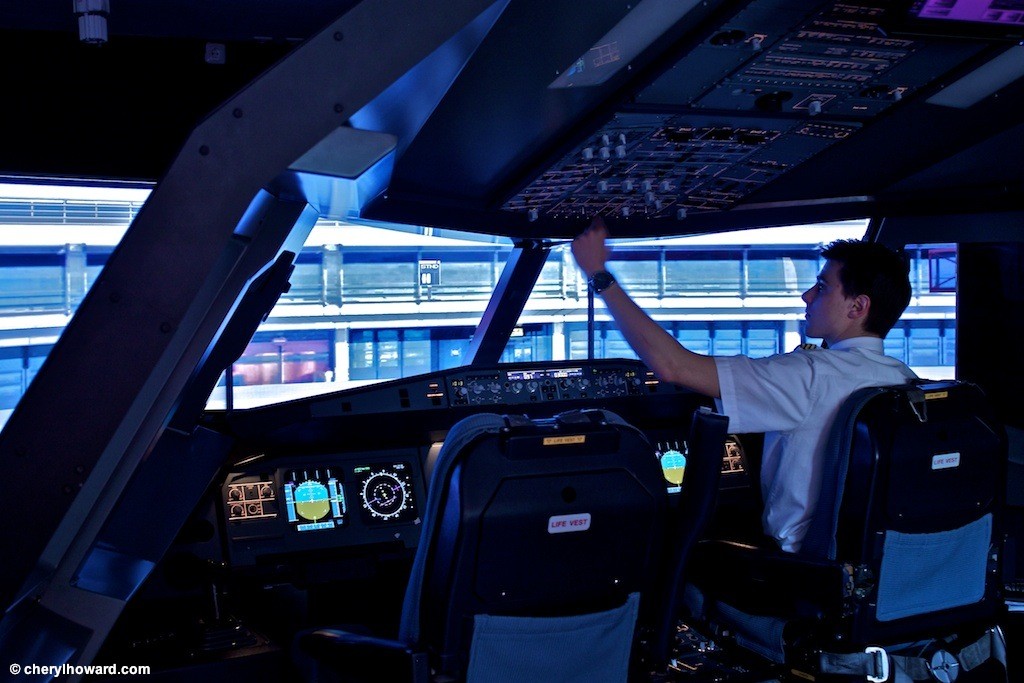 Before I knew it, our flight was coming to an end and we were coming in for a super smooth landing. Seems I made a good captain as Tonio soon handed me a certificate that said "Captain Cheryl Howard" congratulating me for successfully flying a helicopter over Hamburg.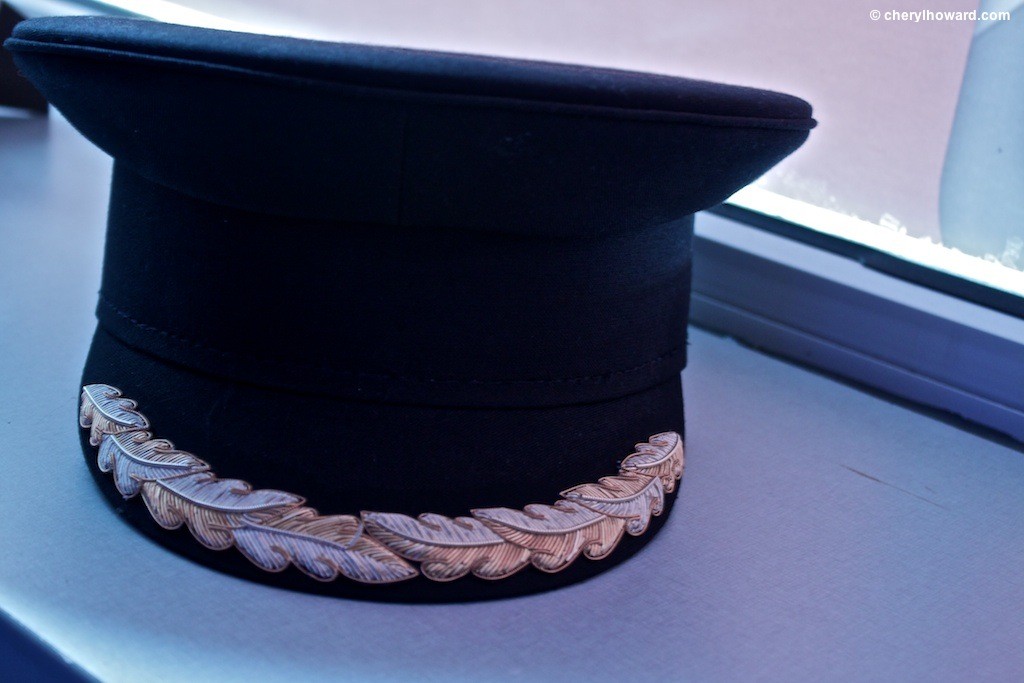 All in all, my experience was eye-opening and fun. I learned a lot and came away with the utmost respect for pilots and all they do to keep us safe in the air. I also saw how they must love their jobs and that the feeling of truly flying through the open skies must be one that never gets old.
Have you ever had a flight simulation experience? Would you try one with iPILOT Hamburg? Let us know about it in the comments below.
iPILOT Hamburg Location
Good To Know
1) There are iPILOT locations outside of Germany in London, Kent, Prague and Doha.
2) Prices for the simulation experiences start at €99.
3) Check out where to stay in Hamburg with booking.com.
4) If you want to experience Hamburg on a different level, go on a guided tour.
5) Even though I've been a resident of Berlin for about 10 years, my favorite city in Germany is Hamburg. Check out some of my most popular blog posts.
Disclosure – My flight experience was complimentary, courtesy of iPILOT. This post also contains some affiliate links. If you book a tour or hotel, I'll earn a tiny commission at no extra cost to you. Thanks for your support.