It was a very long time ago when I first visited Monti Sibillini National Park. The day was cold, dark, and windy and as our bus drove us along the long winding road up to Castelluccio Plateau, we were treated to stunning views of Umbria's Norcia Valley. Finally, we reached our destination which sits at 1500 meters above sea level.
It felt like we had reached the ends of the earth. Stark, beautiful, lonely, surreal. Is it a mere coincidence that the "Gorge of Hell" is one of the primary attractions within the park?
Despite the gloomy weather conditions, my group and I were pretty excited! We'd be riding donkeys through the plateau on a very fun nature tour through the park with a guide named Roberto from La Mulattiera.
Riding Donkeys In Italy's Monti Sibillini National Park
Still, a bit gobsmacked by the sheer beauty of the Castelluccio Plateau, I was almost envious of the animals who get to live in such a setting. In addition to donkey rides, tourists can also go horseback riding around the park.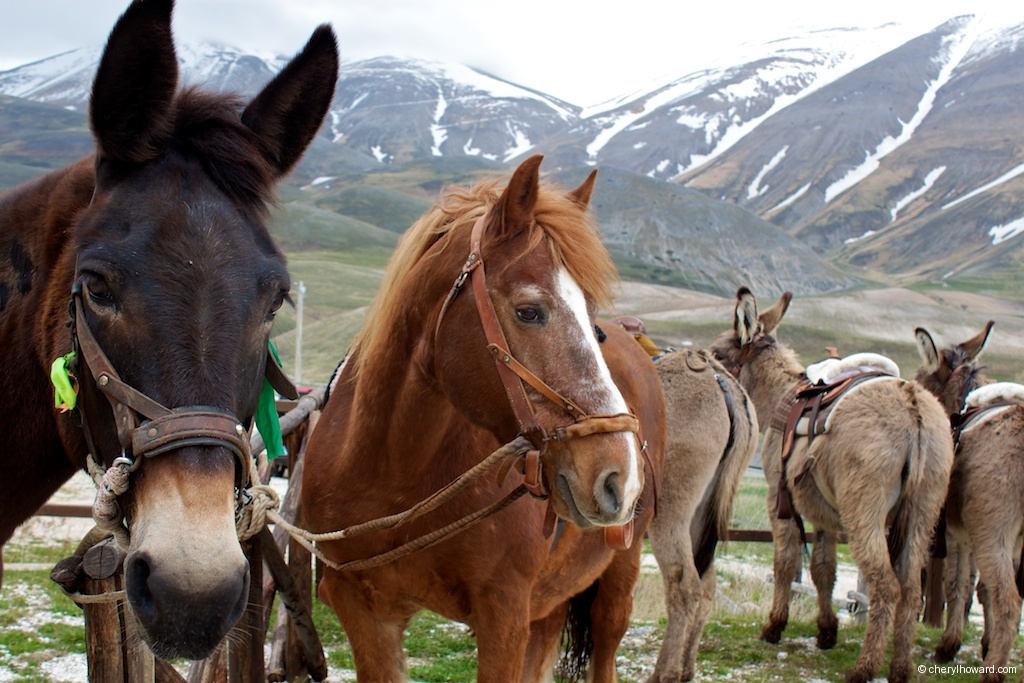 We took time to meet our new donkey friends and say hello to the horses as well.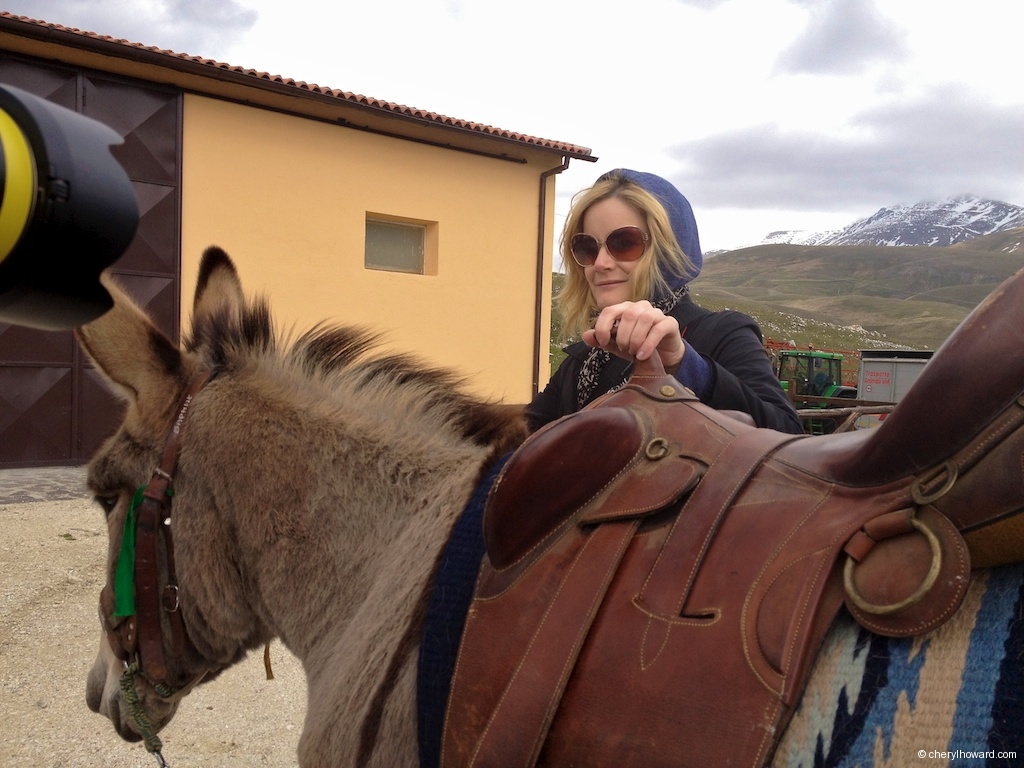 I was paired with a trusty young donkey named Daphne, who would be my companion for the excursion. She turned out to be somewhat unreliable during our ride, stopping too often to graze on grass and weeds. I couldn't be mad at her cute little self, so at one point through the excursion, I jumped off and walked her the rest of the way.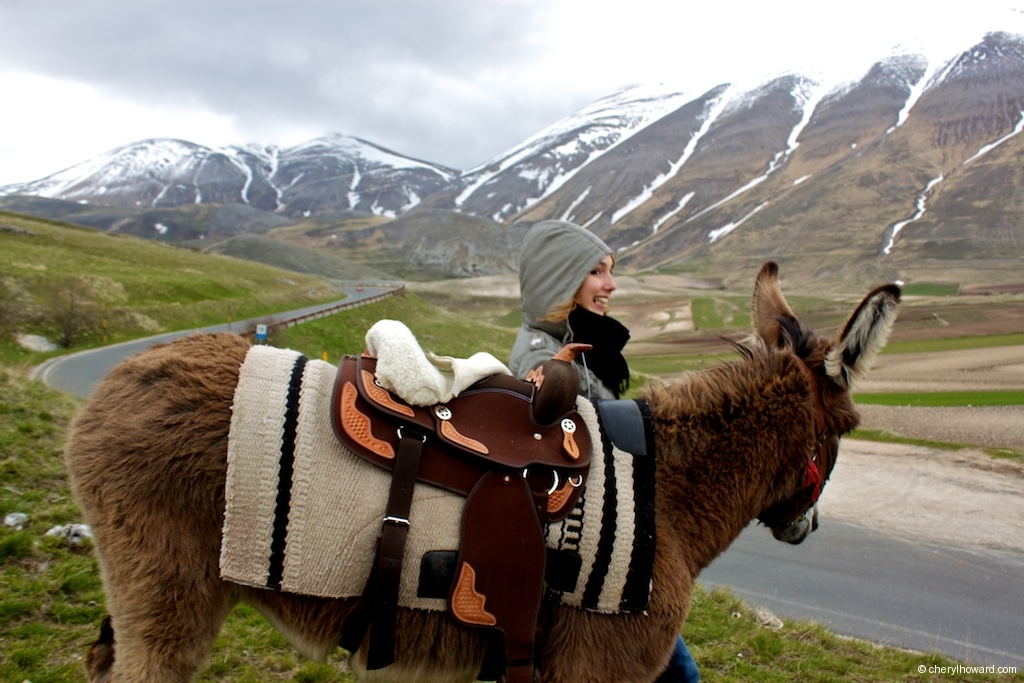 The ride started a little slow as we tried to get used to riding our little beasts, but we were off before we knew it, seeing Monti Sibillini National Park in all her glory.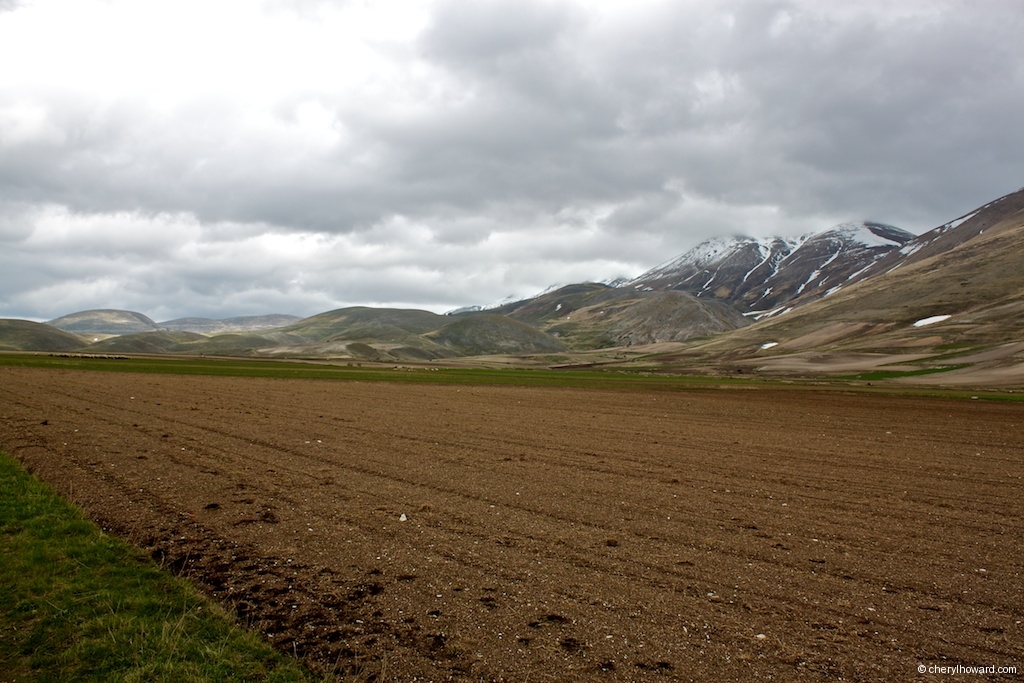 As it's hard to attempt to snap photos from the back of a donkey (as Laurel from Monkeys and Mountains can attest), I hopped off Daphne to not just let her have her own way, but embark on an extreme photo shoot.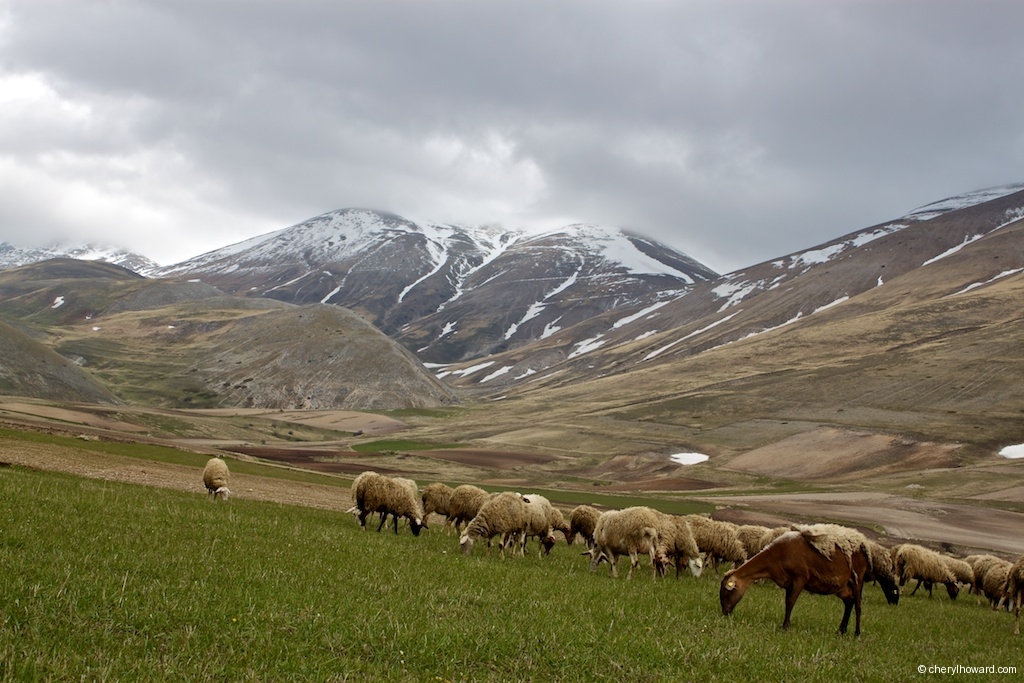 Did I mention, that we also came across sheep grazing in the plateau? They were even being led by a shepherd, if that's what they call themselves these days.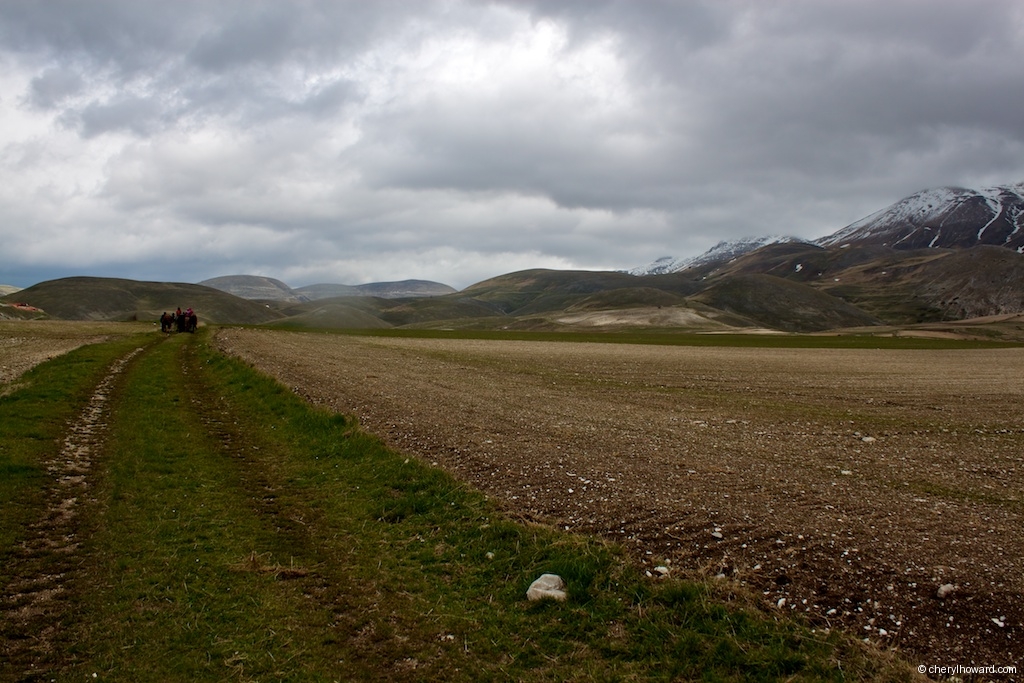 Sadly, the time passed by all too quickly and we then had to head back and move on to our next activity. It was hard letting my cute Daphne go.
If you're looking for yet another beautiful place to visit in Italy, do consider a visit to Monti Sibillini National Park. It's even better in the summer when the plateau is painted with the color of the local flora and fauna! And of course, take a donkey or horseback ride to experience visiting the plateau all the richer.
Watch/share this video about Monti Sibillini National Park and better yet, subscribe to my YouTube channel for even more travel-related videos.
Location
Parco Nazionale dei Monti Sibillini
63088 Montemonaco, Province of Ascoli Piceno, Italy
http://www.sibillini.net/
Good To Know
1) Book a hotel, hostel, or private apartment for your stay in Umbria.
2) When in Umbria, make your time special with a guided tour.
3) Digging Italy as much as we do here on this blog? Check out these posts that will make you book a trip there ASAP.
*Disclosure – This post contains some affiliate links. If you book a tour or hotel, I'll earn a tiny commission at no extra cost to you. Thanks for your support!