Instatrip: Sofia Bulgaria Photos – I'm at my happiest whenever I travel. Whether it be to a familiar place or a new destination, I walk around in wide-eyed wonder. There are smiles, gasps of delight, and tears of joy. I appreciate every single moment that comes my way. These feelings are what inspire me to keep travelling. It's my passion and I don't plan to ever stop my journey of discovering this world.
A recent weekend in Sofia had me particularly excited. I'd be visiting a new city, and better yet, a new country. Bulgaria would actually be country #29 for me! Plus, I'd be continuing my fast and furious travel adventures. Having been in Berlin for two months, I'd already spent a weekend in Amsterdam and a day in Szczecin.
Instatrip: Sofia Bulgaria Photos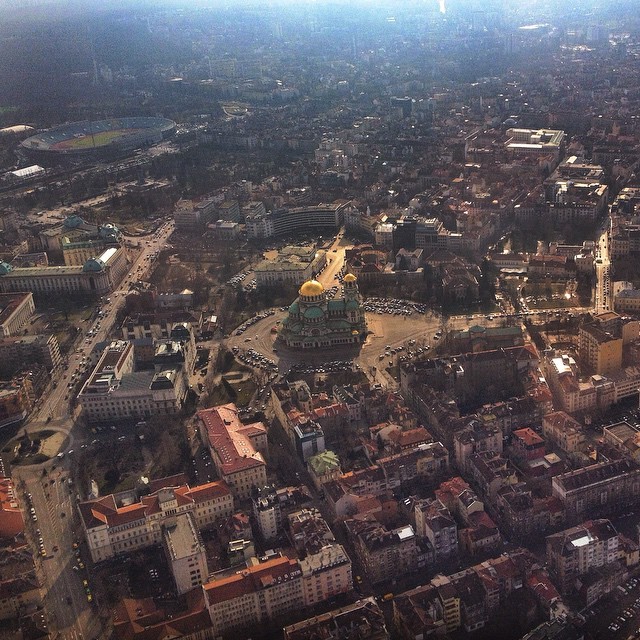 Unfortunately, my weekend didn't turn out to be what I'd expected. Bad luck came way and spoiled some of my travel plans. Despite this, I still got to see and do a lot. There was a quick day trip to Rila Monastery and hours spent walking through the city, gazing at all of Sofia's incredible architecture.
Here are my favourite Sofia Bulgaria photos from my weekend in the Bulgarian capital, complete with tales of my travel misadventures.
1) Arriving in Sofia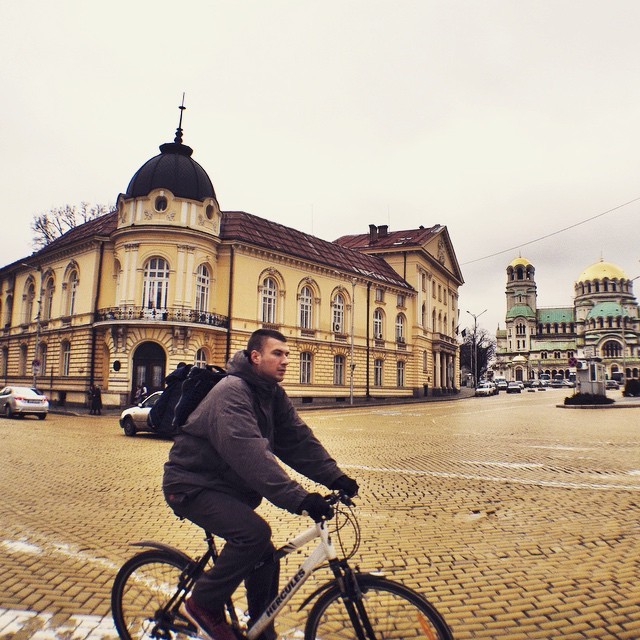 After landing in Sofia, I was picked up by a friendly older gentleman at the airport as I'd booked a transfer directly through Hostel Mostel (at a mere cost of 10 €). Travelling into the city, I chatted with the man about his life in Bulgaria. He's from Sofia and had lived through the tough times of the Soviet occupation. He described the years he spent working in a cold, remote area of Russia and the years' long wait that his family endured to be granted a car from the state.
While we spoke, I looked out the car window and took in our surroundings. Several high-rise buildings dotted the horizon, and further off into the distance were the Rila mountains. Many buildings were in a complete state of abandonment and made me wonder what day-to-day life was like for a Bulgarian.
Driving into the city centre, the architecture drastically changed into something beautiful. The courthouse, parliament and the golden-domed St. Alexander Nevsky Cathedral all filled my heart with delight. "Oh Sofia," I swooned. "You had me at hello."
2) Hostel Mostel in Sofia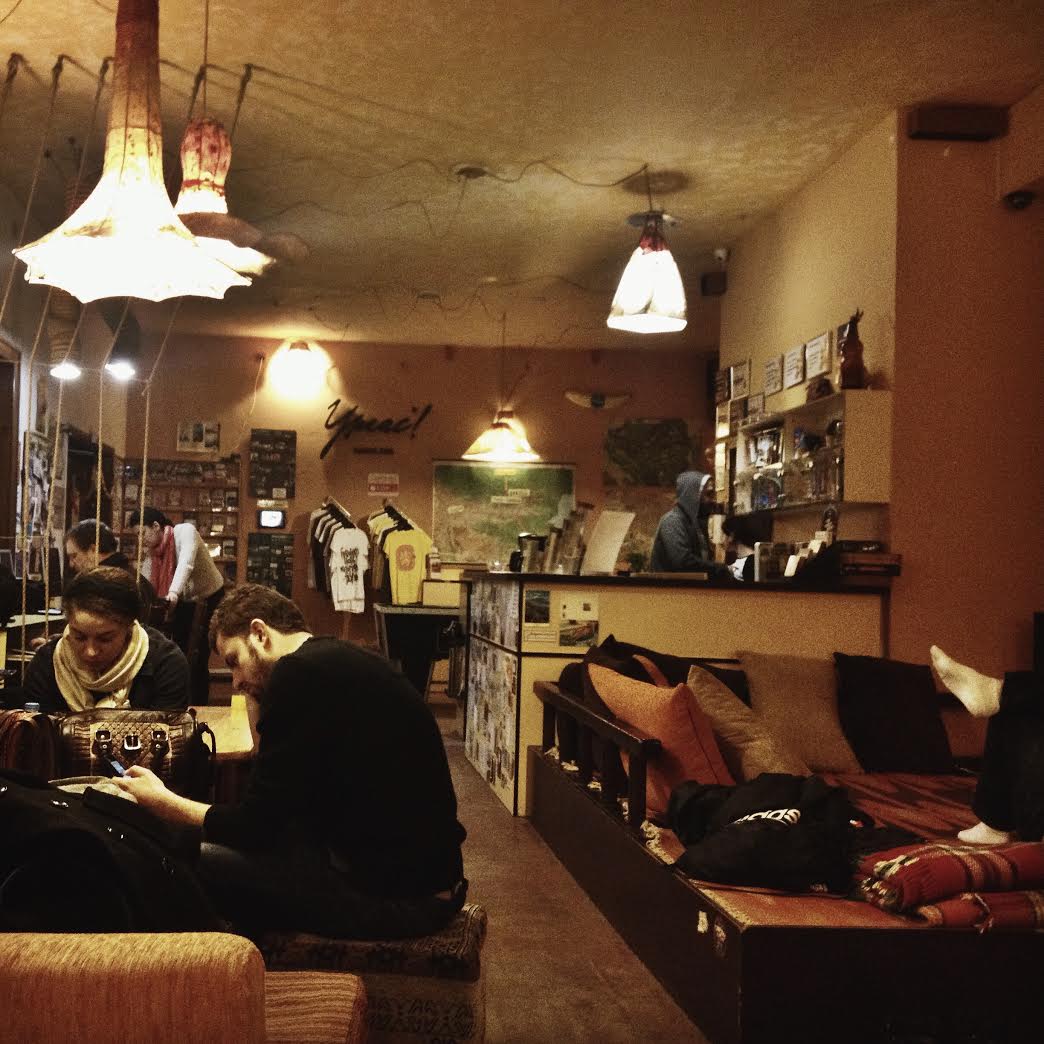 Once at Hostel Mostel, I checked in and was pretty happy to learn that they offered a free vegetarian dinner each night, complete with a glass of beer! I also found out that my private room was actually located in an apartment that's about a 5-10 minute walk away from the hostel.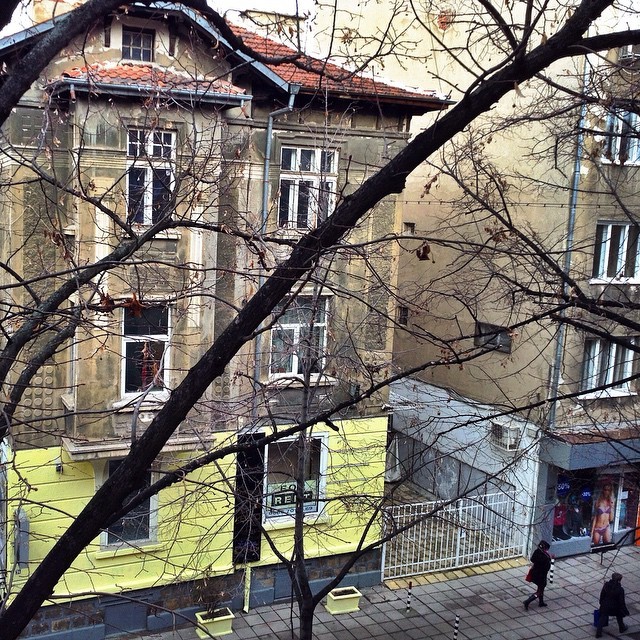 Escorting me there, the young hostel employee asked me where I was from and got excited when I mentioned Berlin. She said that a group of her friends had been there the year before and had a great time. She expressed an interest in returning but said it would take a year or so before they could afford to go again. She explained that most jobs in Bulgaria do not tend to pay much (the average gross salary is around $555 per month), and that by the time you've looked after all your bills, there isn't much money left over. At that point, travel becomes a rare luxury.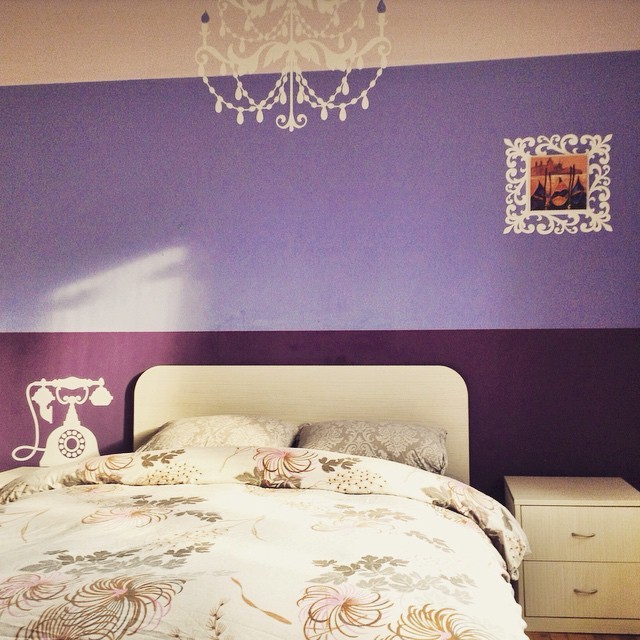 The apartment turned out to be absolutely adorable and I had a bedroom fitting for a Disney princess. This appealed to my inner diva! The pretty room made for one of my best Sofia Bulgaria photos.
3) Losing My Way in Sofia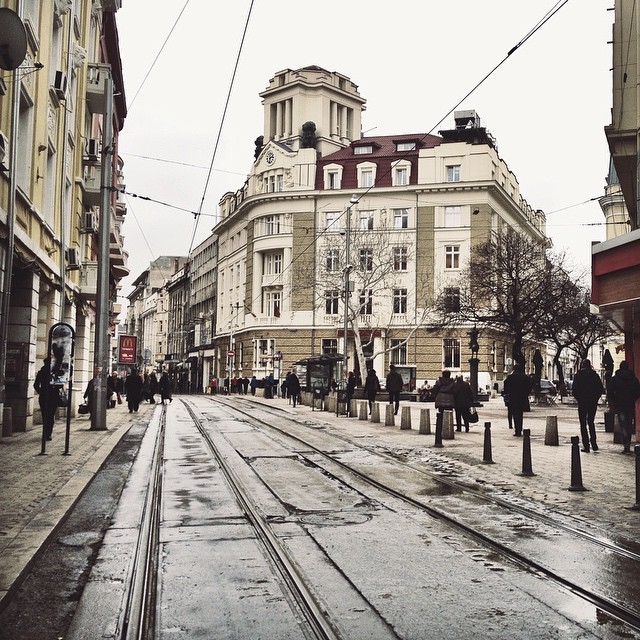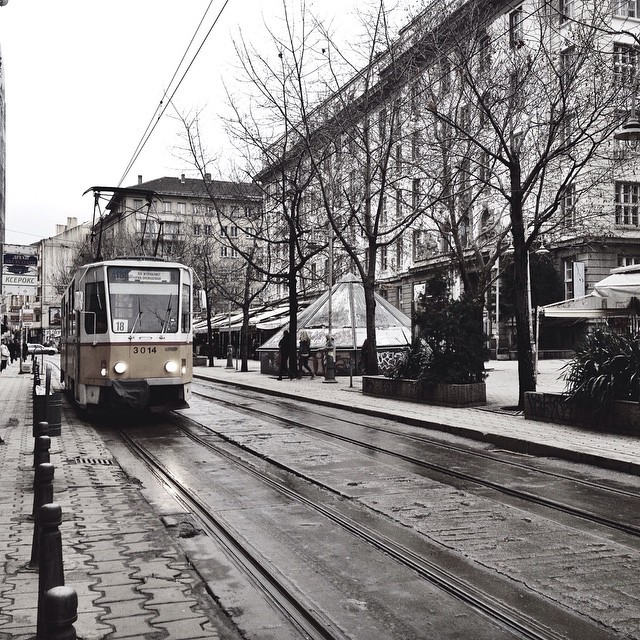 Intending to take a quick walk to the cathedral before dinner, I promptly lost my map after less than 15 minutes. Smooth move, Cheryl! Deciding against trying to find my way to the cathedral in the dark, I stopped at McDonald's for the free Wi-Fi and a coffee. It was sad to see many homeless people coming into the restaurant, begging for coins, seeking refuge from the cold and the opportunity to use a clean bathroom.
As I was still recovering from a really bad cold (a.k.a. I felt like crap), I opted to return to the hostel for dinner so I could go to bed early and do a tour to Rila Monastery the next day.
4) A Day Trip to Rila Monastery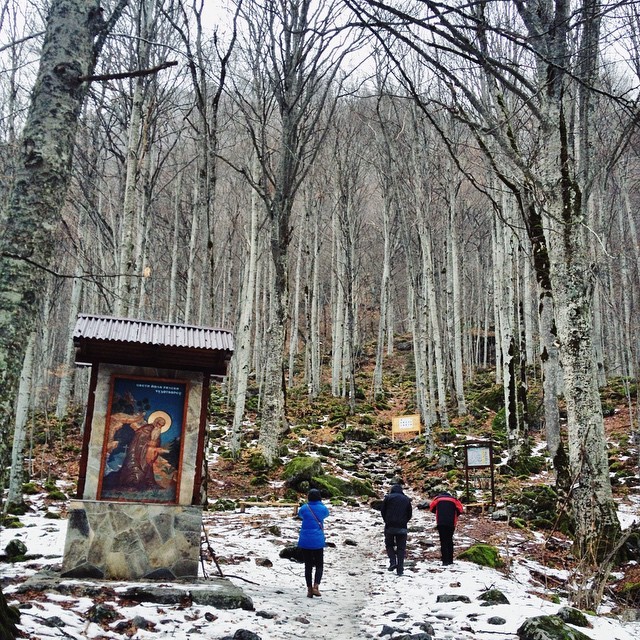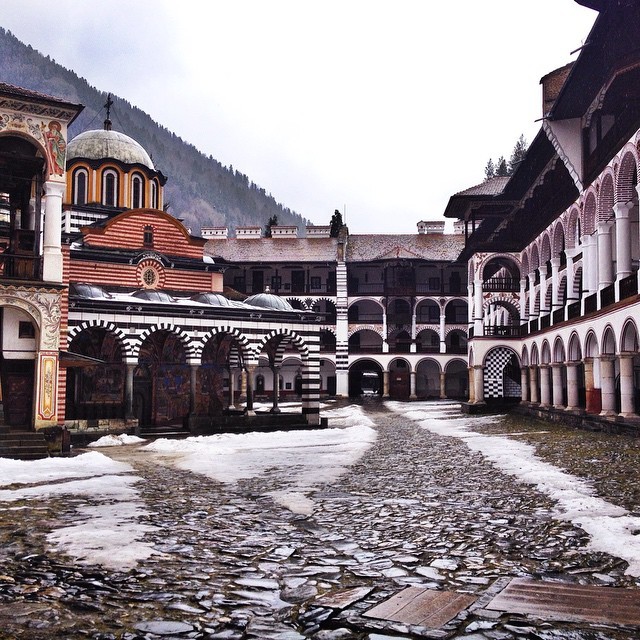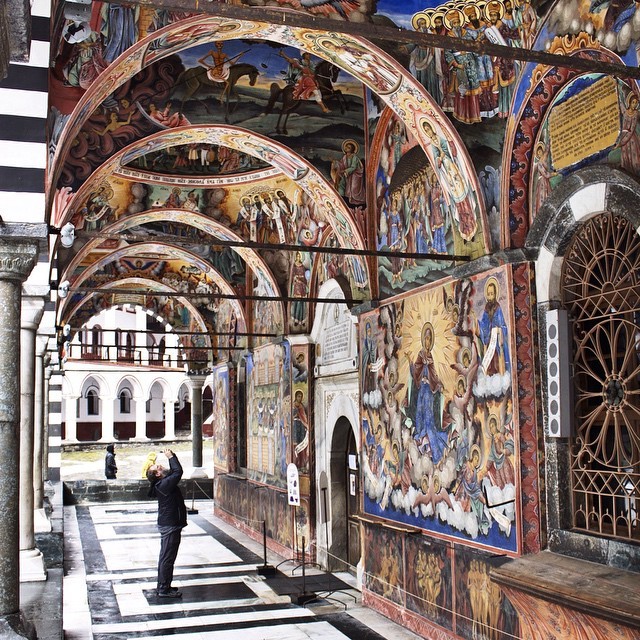 The tour was exceptional! Highlights of the day included a short hike through the Rila mountains and touring the monastery property when it was almost completely devoid of tourists. See my Rila Monastery photos.
5) Saturday Night in Sofia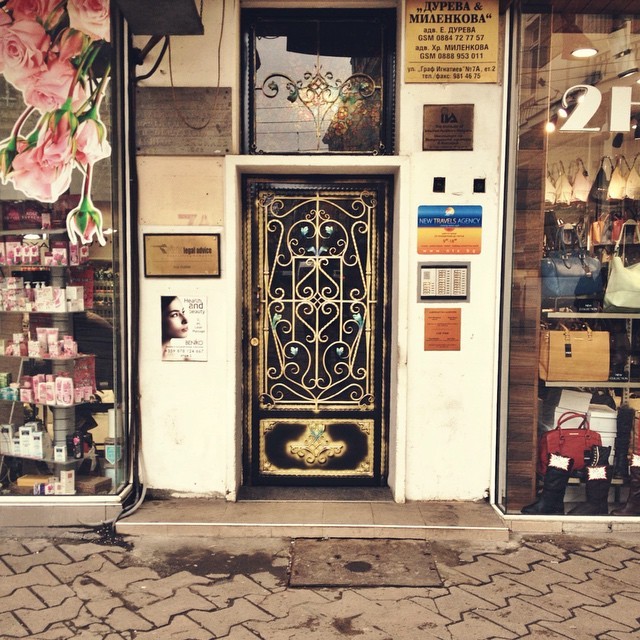 I arrived back at the hostel happy, but tired after the long day. My cold continued to wage its fight on my body, and I was in dire need of more sleep.
Regardless, it was Saturday night and I wanted to go out and experience Sofia from a local's perspective. I was excited to meet up with a new friend for dinner and drinks at a local hot spot but unfortunately, our plans fell through.
Instead, I walked into the city centre and opted for a solo dinner at a Bulgarian restaurant blasting cheesy Euro-dance tunes. After all, I am a classy lady.
6) Bad Luck in Sofia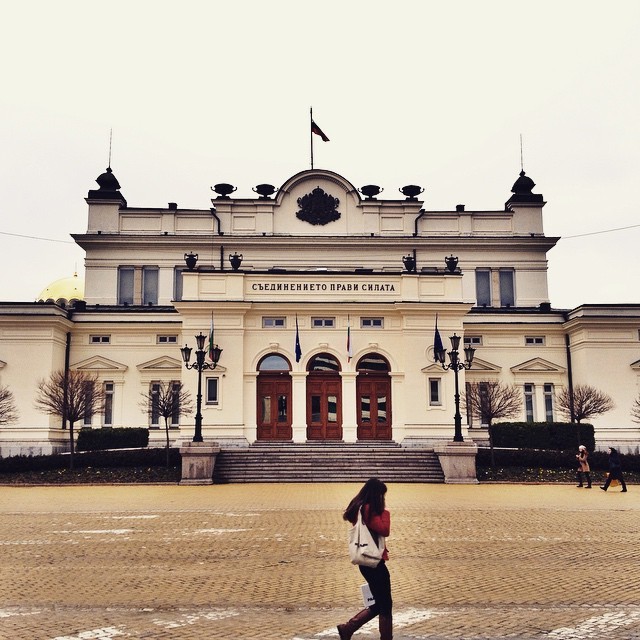 The next day, I had two more tours planned. A free food tour with Balkan Bites and then another free city tour that would take me to many of Sofia's most notable architectural gems.
Before setting out on the tour, I needed to go to a bank machine to get cash for the day. I went to an ATM I'd used just two days before, but it didn't work. I thought it odd and decided to walk further to try another ATM. This time, the bank machine kept my card and would not release it.
Panicked, I entered the bank and asked the employees for help. The unfriendly staff simply shrugged me off, saying there was nothing they could do since they did not know when the man who attended to the machine would come next. "Maybe in one hour, maybe in one week. I don't know!"
Resisting the urge to slap one of them or throw a childish tantrum, I thanked them for their "help" (how typically Canadian of me, eh?) and hurried back to the hostel.
First up was putting a lock on my card so no one could use it fraudulently. I had to solicit the help of a German-speaking friend who called Sparkasse (my German bank) on my behalf. Next was figuring out how to pay the hostel. Thankfully, they accepted PayPal and I was able to pay them immediately.
I also contacted a friend and asked if he could loan me some cash while I waited for a new bank card to come in the mail. We arranged to meet up at my friend's wine bar in Kreuzberg the following night.
Phew, crisis averted! I was left with just enough cash to get myself to the Sofia airport the next day.
7) A Personal Walking Tour of Sofia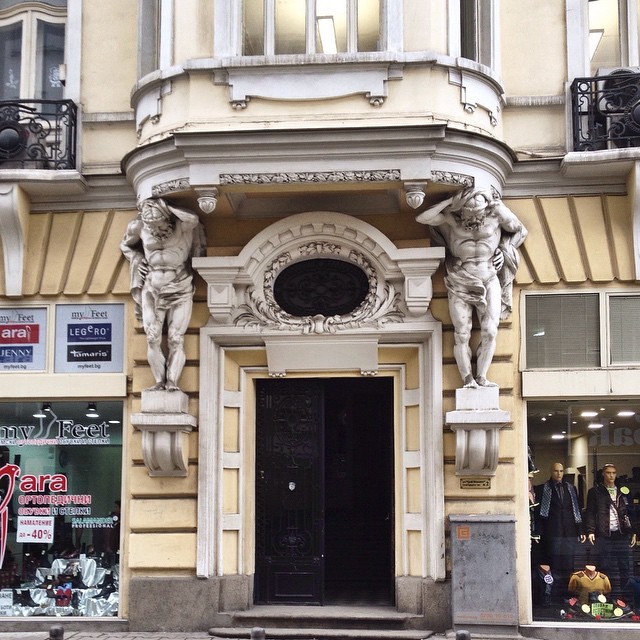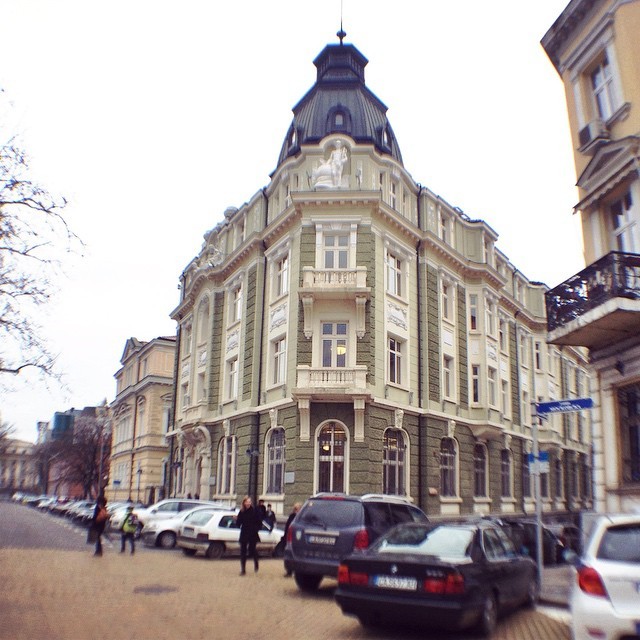 Obviously, I didn't make my planned tours. Although heartbroken, I was determined to make the most of my last hours in Sofia. This was when I was able to take some of my best Sofia Bulgaria photos.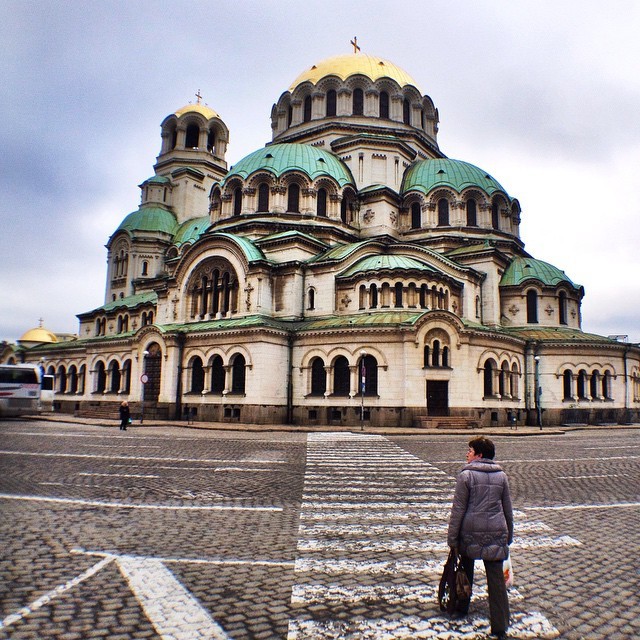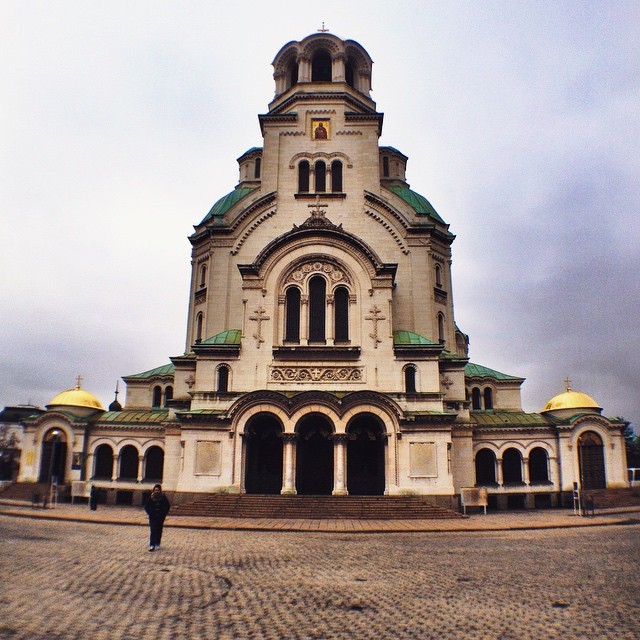 Since walking around is free and one of my favourite ways to explore a new city, I wandered through residential streets, made my way to St. Alexander Nevsky Cathedral, saw the statue of Stefan Stamobolov (depicting a morbid cut to his face taken during a sword fight) and checked out the Russian Orthodox Church.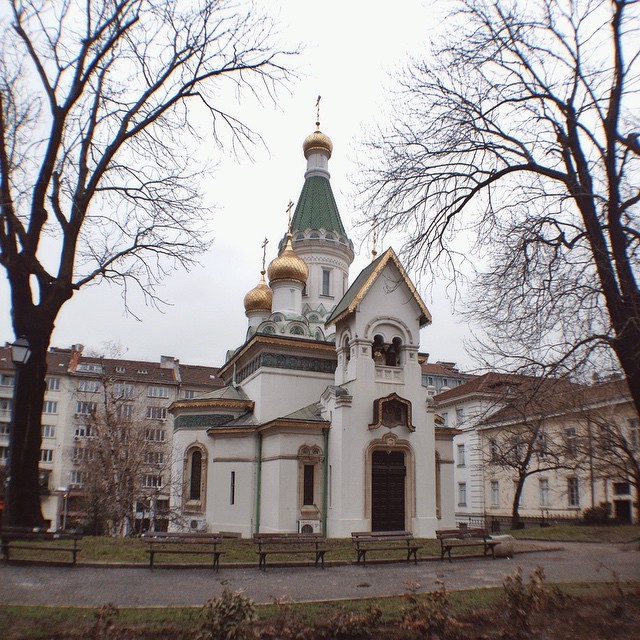 My personal walking tour was actually pretty fun, and when I arrived back to the hostel, I was all smiles again. Low on cash, I again took advantage of the free dinner and beer.
8) Sofia, I'll Be Back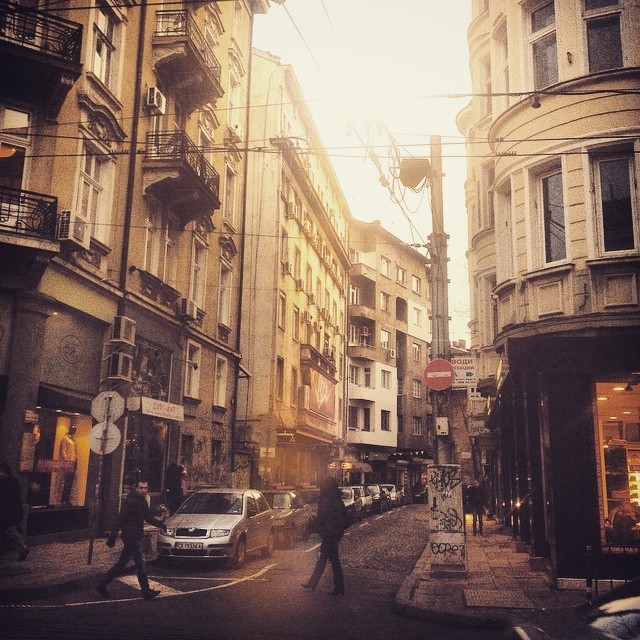 So yeah, it wasn't a completely terrible weekend. If anything, it just makes me determined to return and have a much better time. Relationships with cities are sometimes like relationships with people. Often, the timing just isn't right and maybe it will work out later on.
Sofia, I'll see you again someday. Oh and next time, I'm bringing cash with me to exchange upon arrival!
Do you like our Sofia Bulgaria photos round-up? Have you had bad luck on your travels? Let us know your thoughts in the comments below.
Good to Know
Flights to Sofia from Berlin are quite cheap in January. I paid 65 € for a return fare with easyJet.
If you're a budget traveller, I highly recommend Hostel Mostel. It's affordable (I booked a private room for 15 € a night), centrally located, the staff are friendly, there's Wi-Fi, free breakfast and even a free vegetarian dinner each night (complete with beer)!
To save the hassle of having to try to figure out how to take a bus into the city or how not to be ripped off by drivers at the airport taxi stand, I booked an airport pick-up through the hostel for 10 €. See this Sofia Travel Guide for more options about how to get into Sofia from the airport.
If you're wary of bank machines in Sofia, bring cash and exchange it for the local currency, the lev, at any bank. Branches are open on Saturdays.
I highly recommend doing a tour to Rila Monastery. I booked mine through the hostel, but there are plenty of local tour operators who offer the same tour.
For a free food tour, try Balkan Bites. For a free city tour, check out Free Sofia Tour. They offer tours twice per day, one in the afternoon and another in the evening.
For more Sofia inspiration, check out Travelling Bytes' article about street art in Sofia. Sofia's even been named as a top 10 alternative city break.
Check out these other local blogs for more information on Sofia and Bulgaria in general, Travelling Buzz, I Heart My City: Ana's Sofia and Eat, Stay, Love Bulgaria.
If you like this post, share it on Pinterest.