One September I treated myself to a special birthday trip to Montenegro. Despite reading some negative reviews about the country's capital, I spent a couple of days there on a mission to tell everyone, Why You Need to Visit Podgorica When You're in Montenegro. Then I went off to Budva for three days, sampling seafood, taking dips in the sea, and exploring Budva Old Town. I then concluded my holiday with a day trip to Kotor Montenegro.
While Budva was my favorite due to the beaches and the fact that they have way fewer tourists (cruise ships don't make a stop there), Kotor is an undeniably way sexy destination.
39 Photos That Will Inspire You to Visit Kotor Montenegro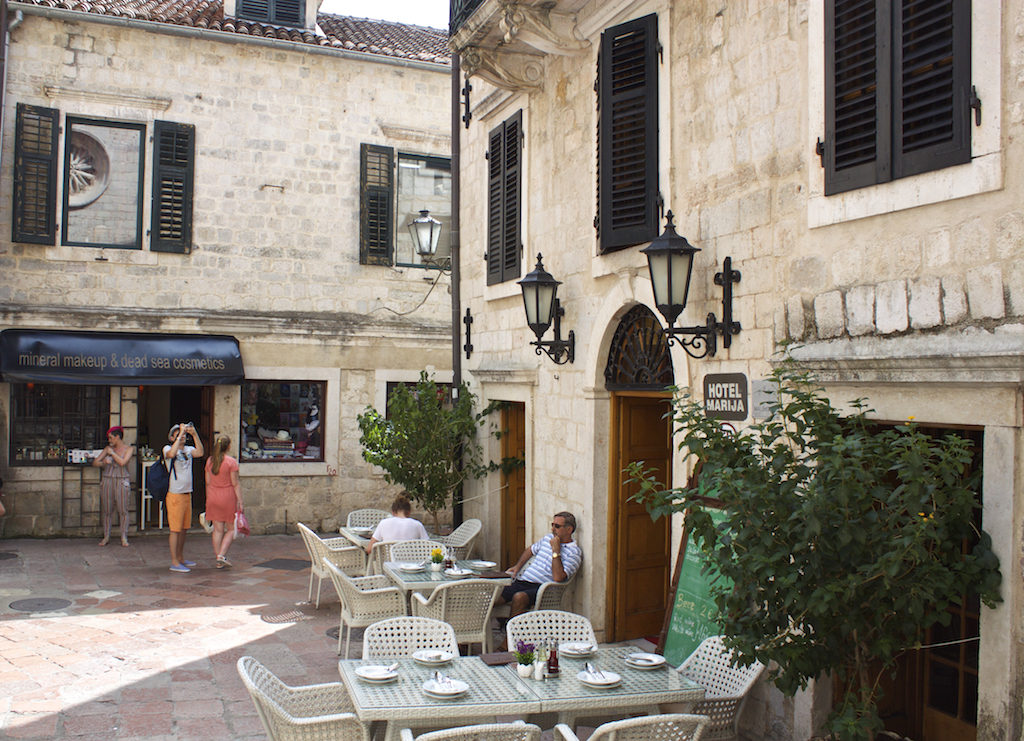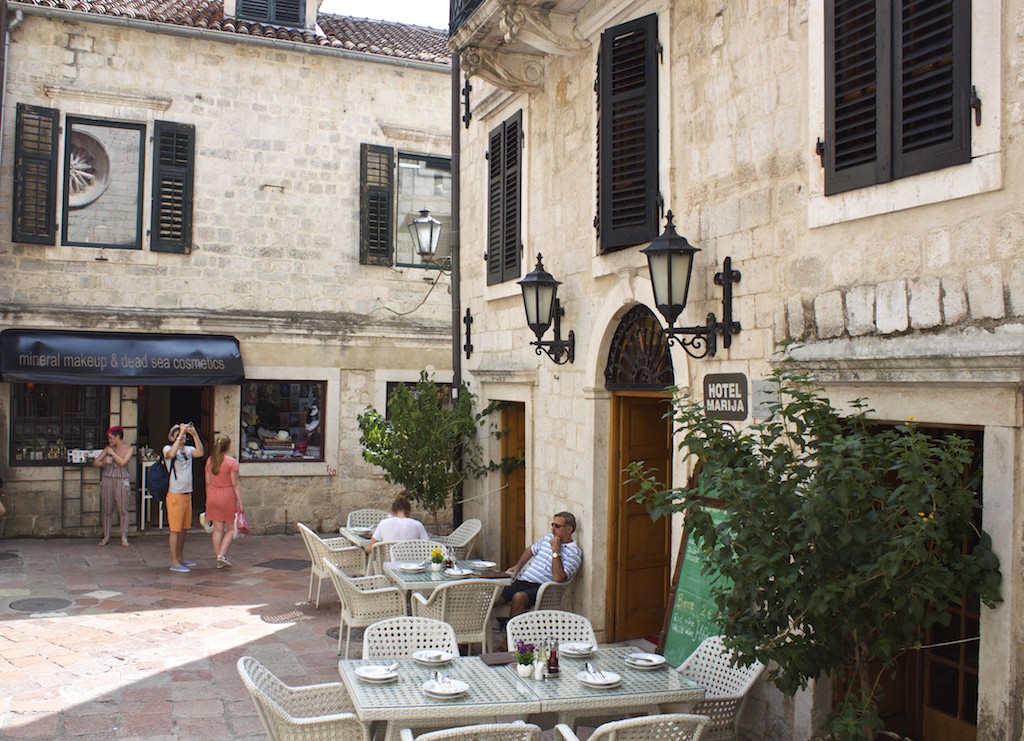 It's hard not to fall under the heady spell of Kotor's Mediterranean landscape, with Lonely Planet even calling the town of 13,500 "achingly atmospheric." Kotor is located in Northern Montenegro, surrounded by steep towering mountains reaching heights of 1,500 meters on one side and the Bay of Kotor, an indented section of the Adriatic Sea, on the other side. The town is steeped in ancient history and is thought to have Greek origins, existing before Homer ever penned his epic poems The Odyssey and The Iliad.
Outside the Walls of Kotor's Old Town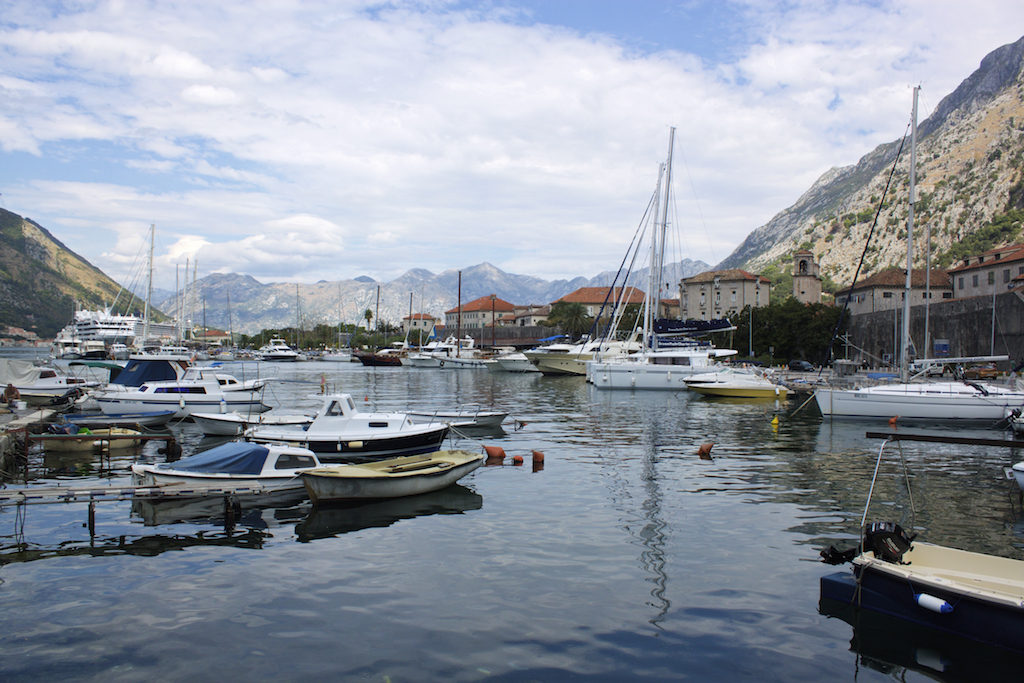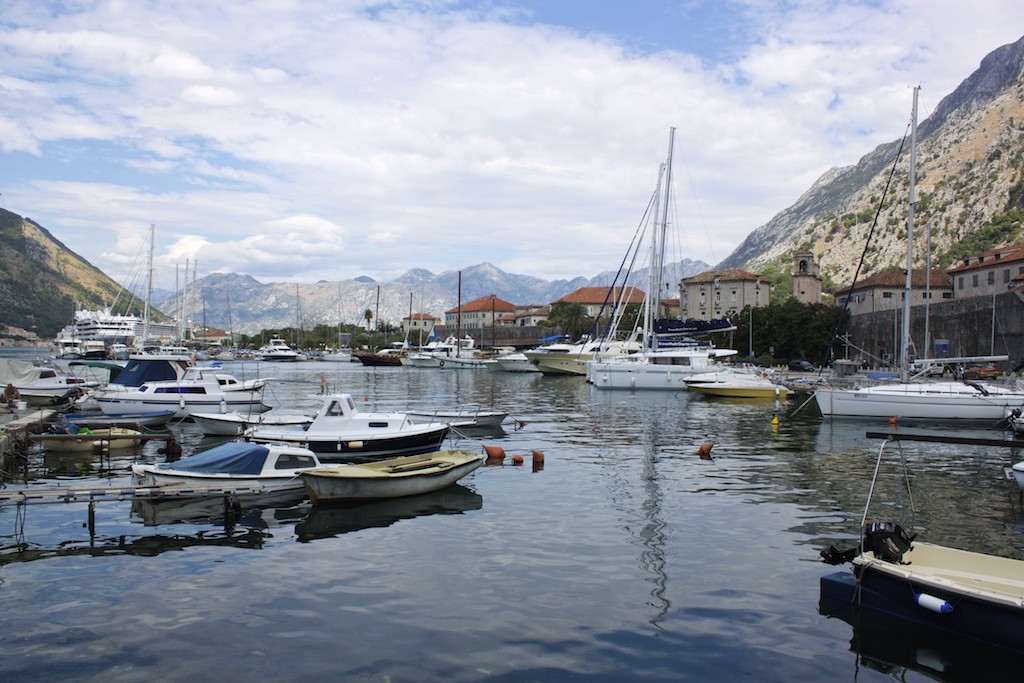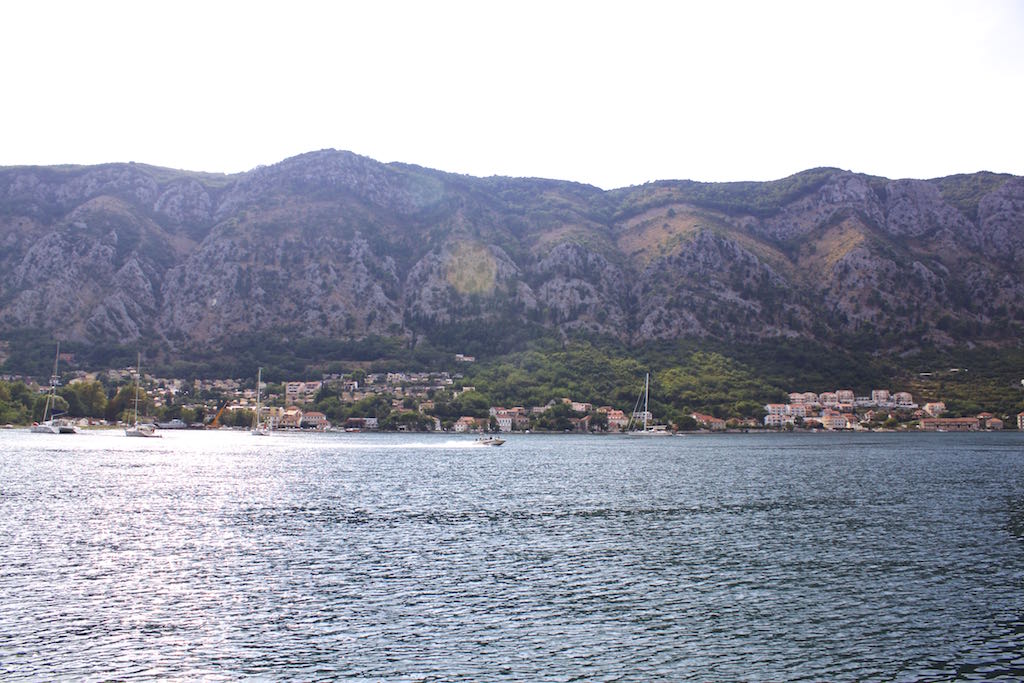 While Kotor lacks the beaches of Budva, a walk around the bay and walls of Kotor's Old Town is worth your time. As you traverse the area, enjoy the beguiling combination of palm trees, limestone mountains, and red-roofed houses, not to mention the calm waters of the "fjord-like" bay (apparently there's an ongoing debate about whether or not it's actually a fjord – as some maintain it's a rio), and the endless parade of luxury yachts that surround the fortified walls.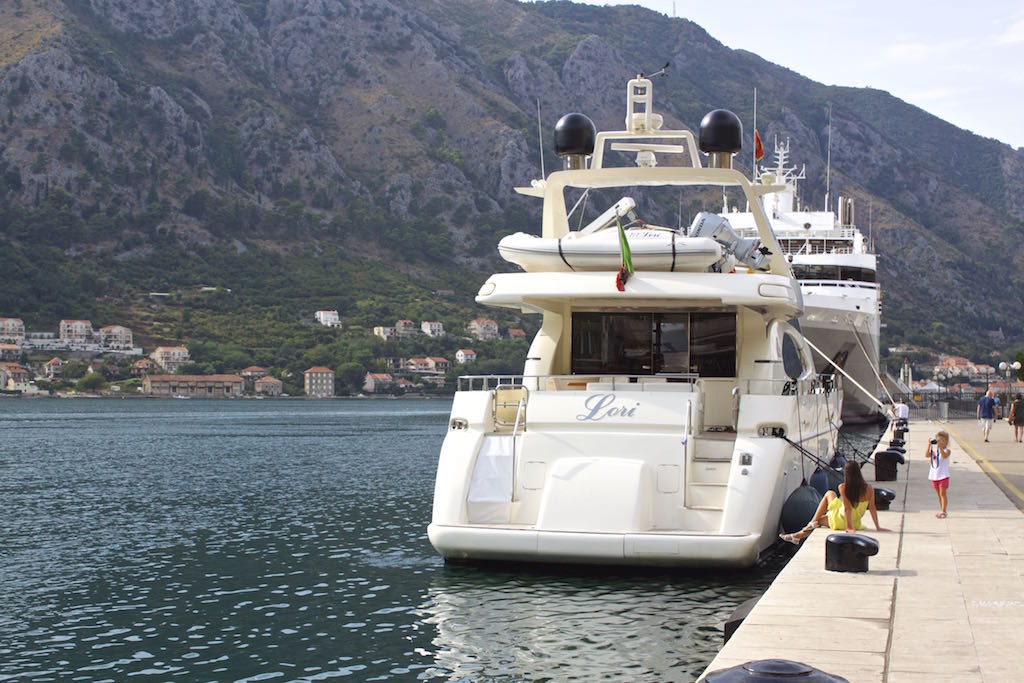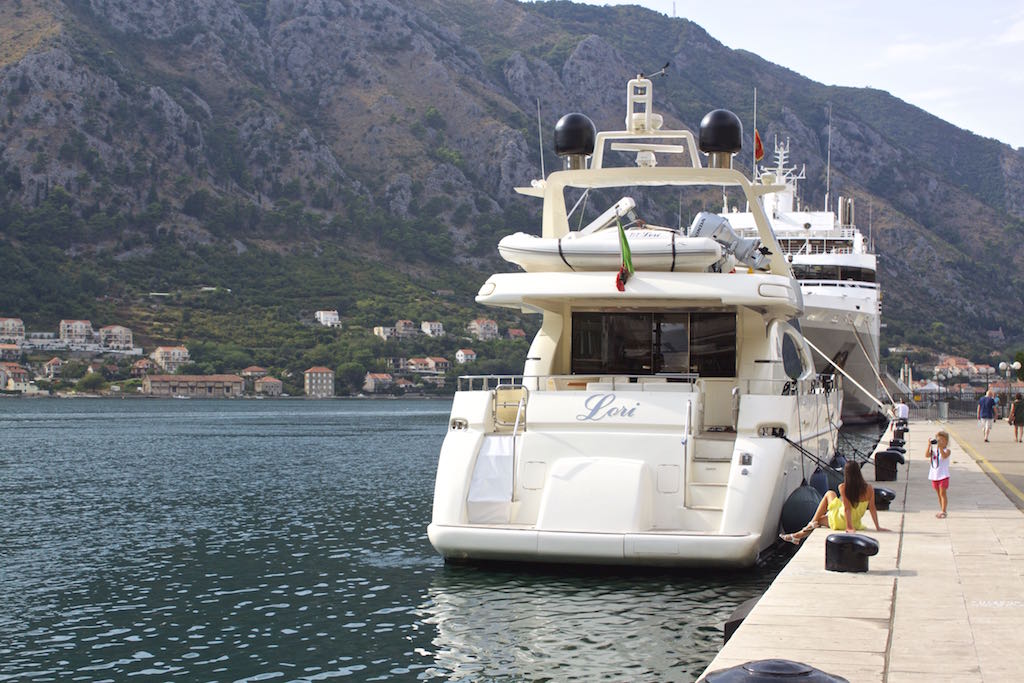 If you're a bit weird like me, have fun taking pictures of tourists having their photo taken, like this mother-daughter combination embarking on an extreme photo shoot. The mother assumed a variety of sexy and provocative photos while she directed her daughter about when and how to take the photos.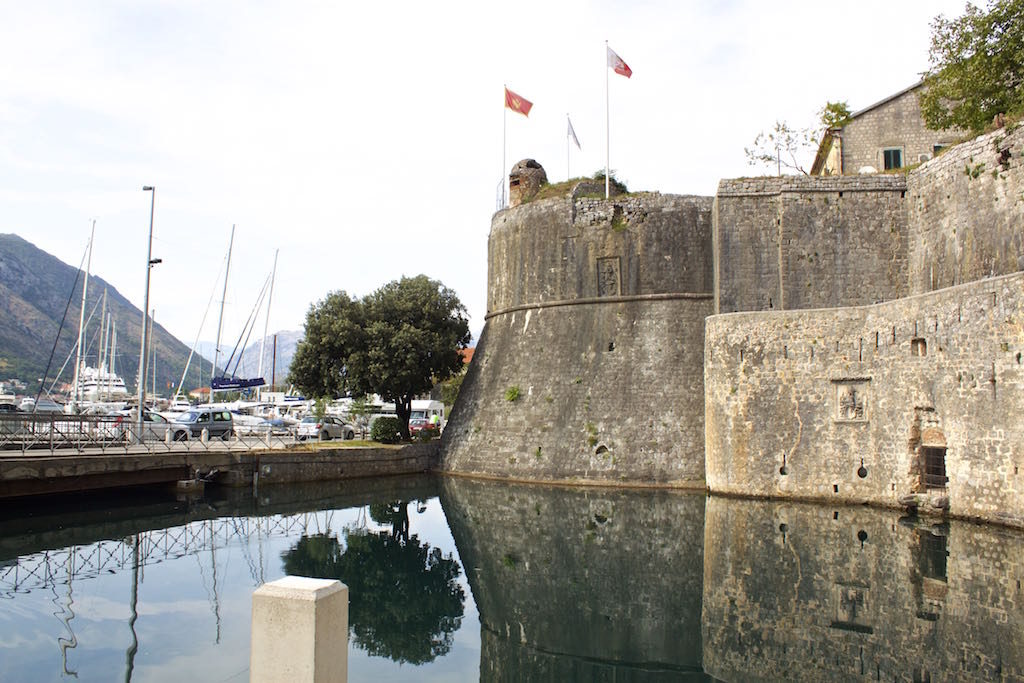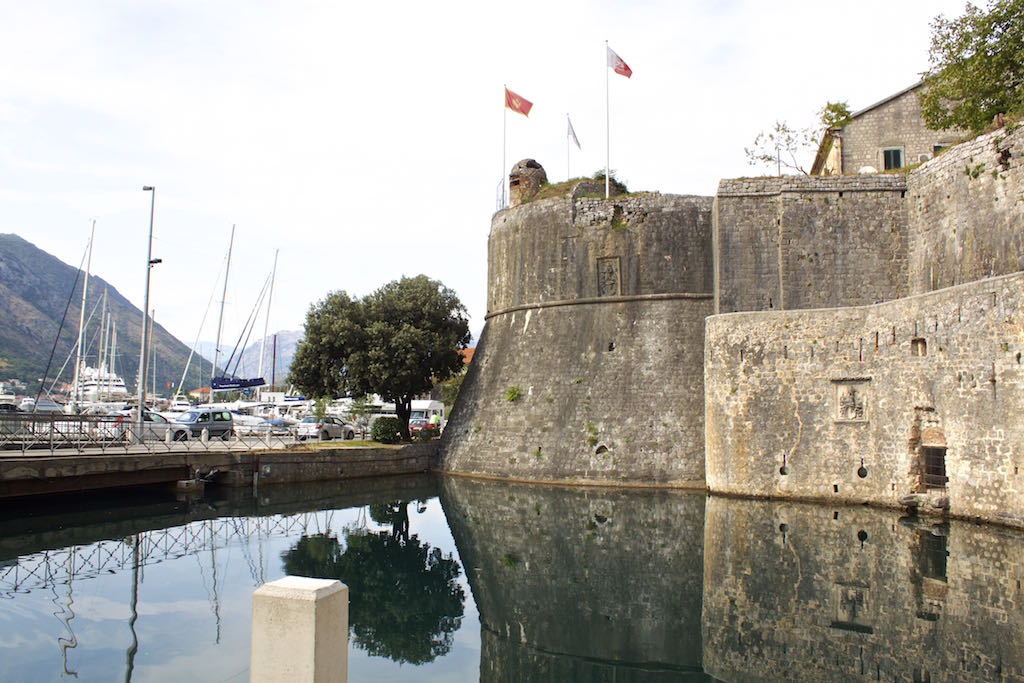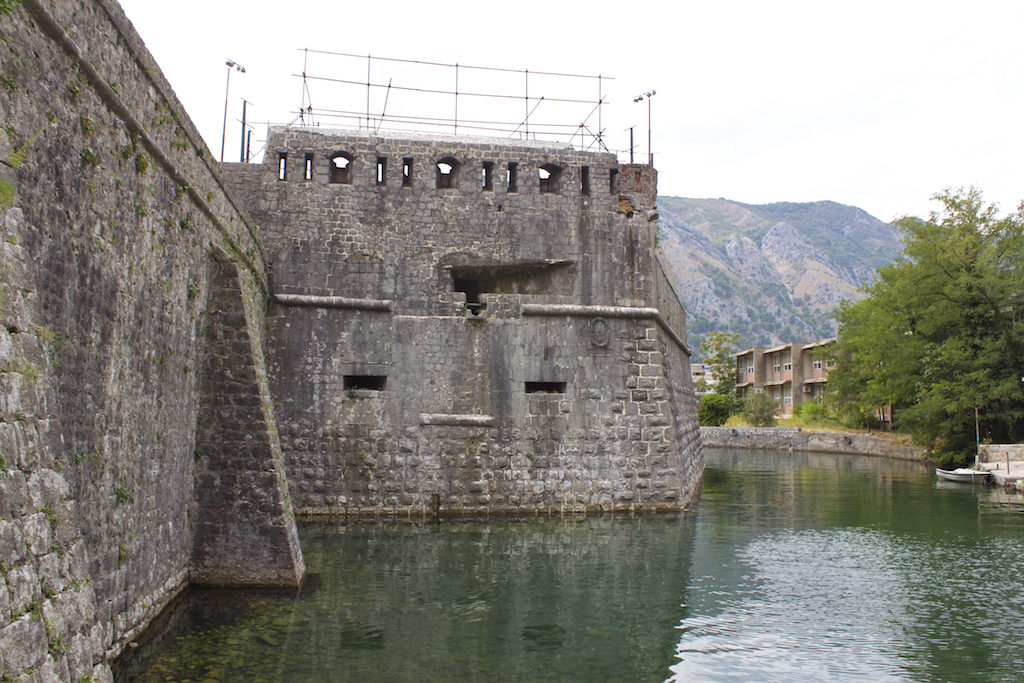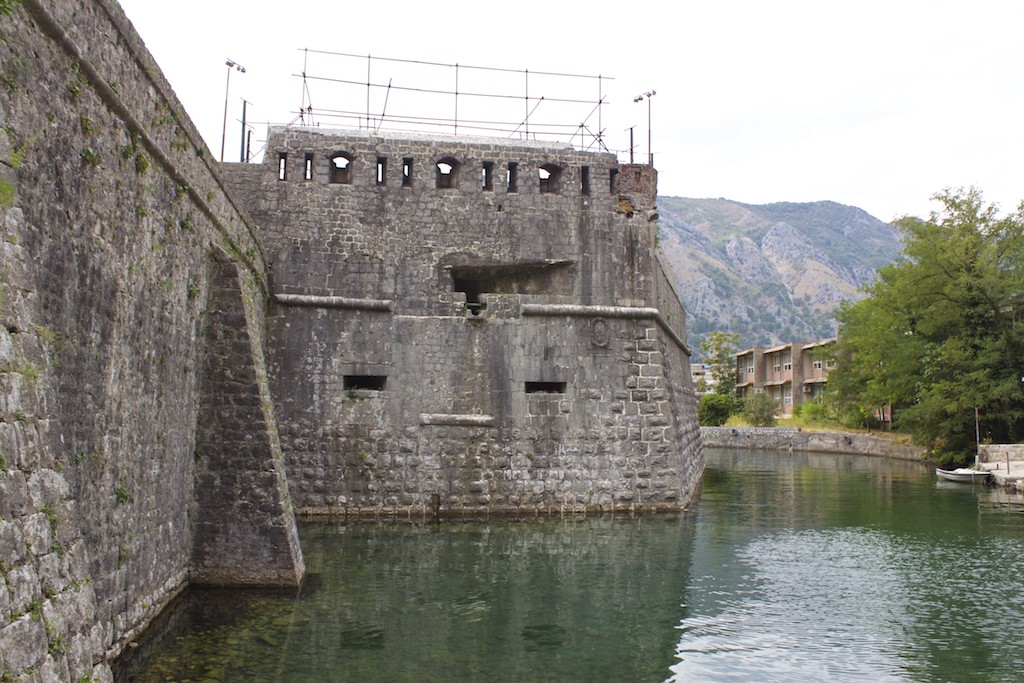 You'll come across Gurdich Gate, the Southern (and less frequented) entrance into Old Town Kotor.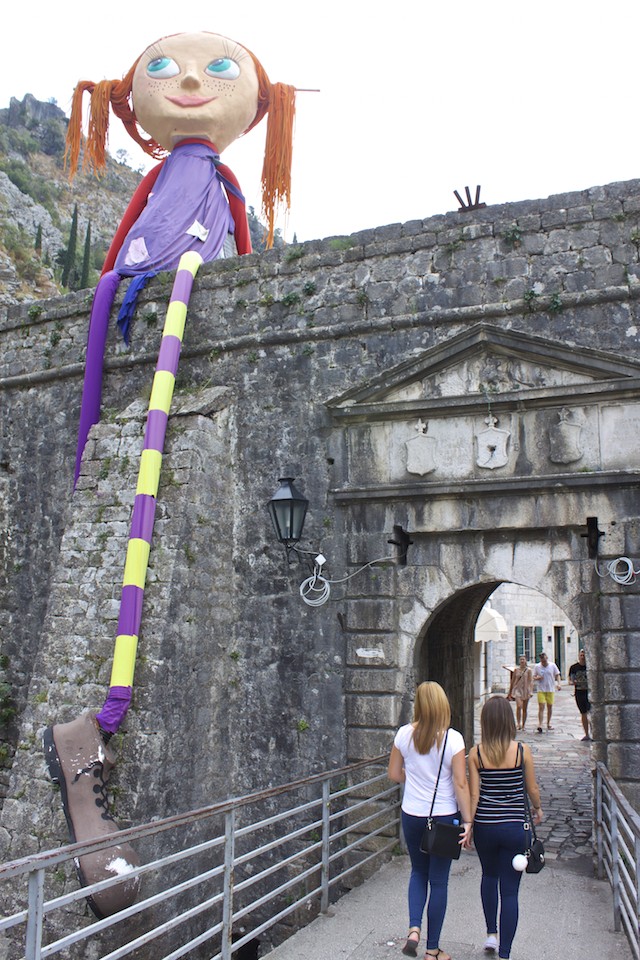 Walking across the drawbridge through Old Town's Southern gate, there's also a larger-than-life Pippi Longstocking doll perched on top of the wall. A Pippi Longstocking movie was filmed in Montenegro back in 1970 and in tribute, this doll now stands on eternal sentry duty, delighting children with her presence and puzzling adults as to why she's there.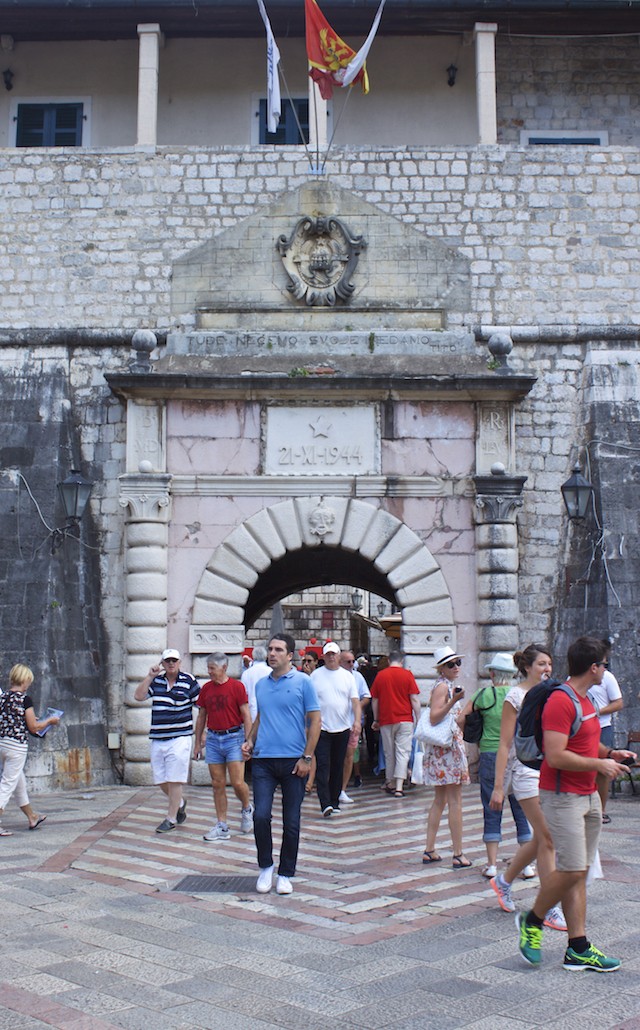 The Sea Gate is the main entry into Kotor, aka the part where most of the towns squish and converge through. Constructed in 1555 during Venetian rule, it's now marked with a communist star, a quote from Tito, and the date when the city was freed from the Nazis.
Inside the Walls of Kotor's Old Town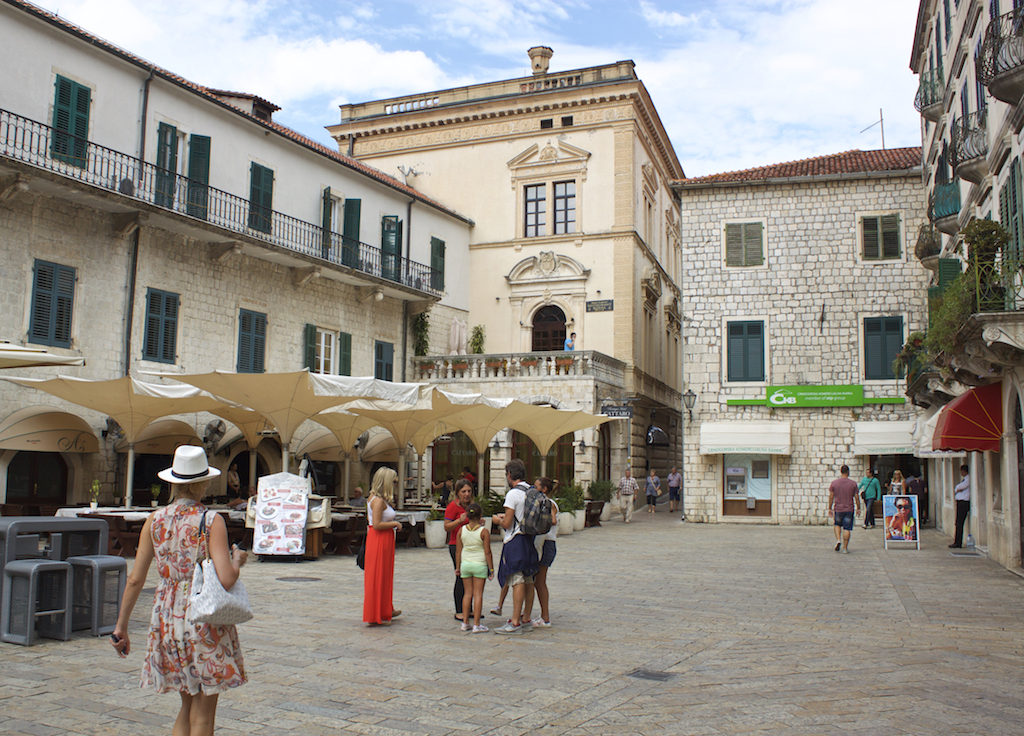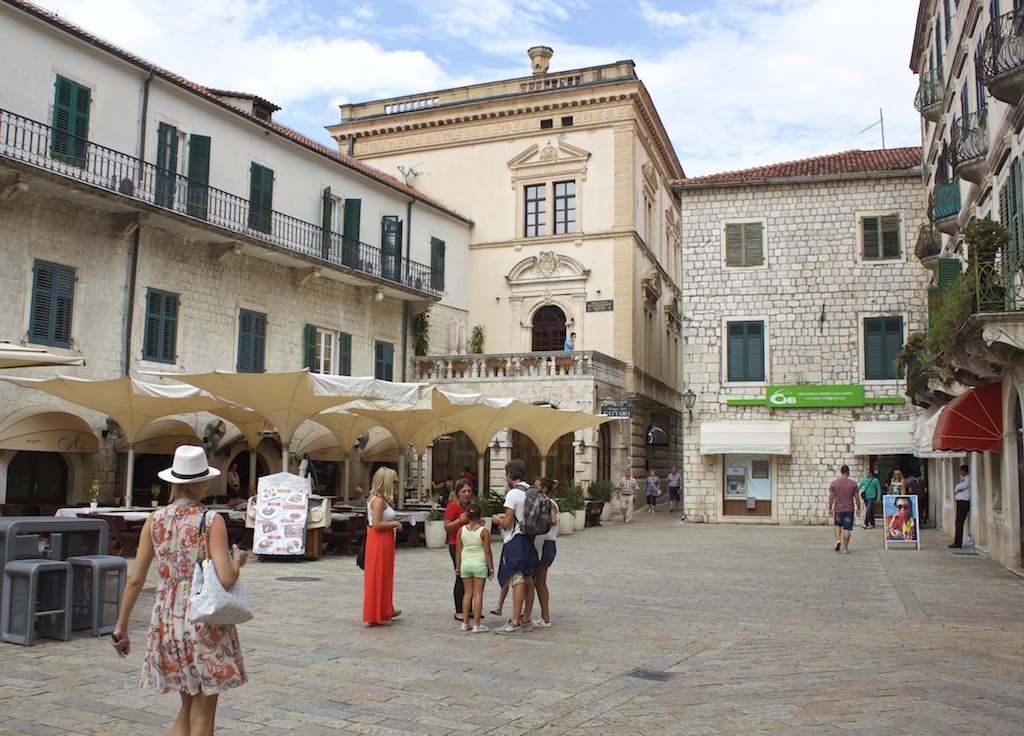 Like Budva, Kotor boasts a pristine and well-preserved Old Town, or Stari Grad, that's garnered with UNESCO World Heritage status. Enclosed within fortifications built during the Venetian period, the Old Town is a maze of narrow cobblestoned streets filled with an abundance of churches, museums, palaces, restaurants, bars, and more.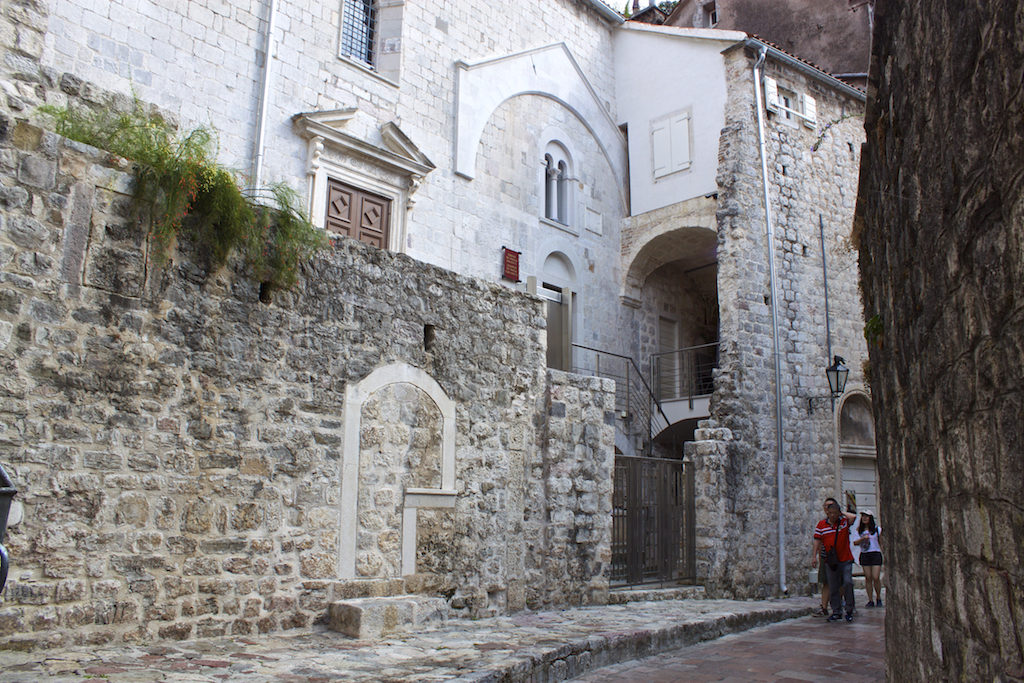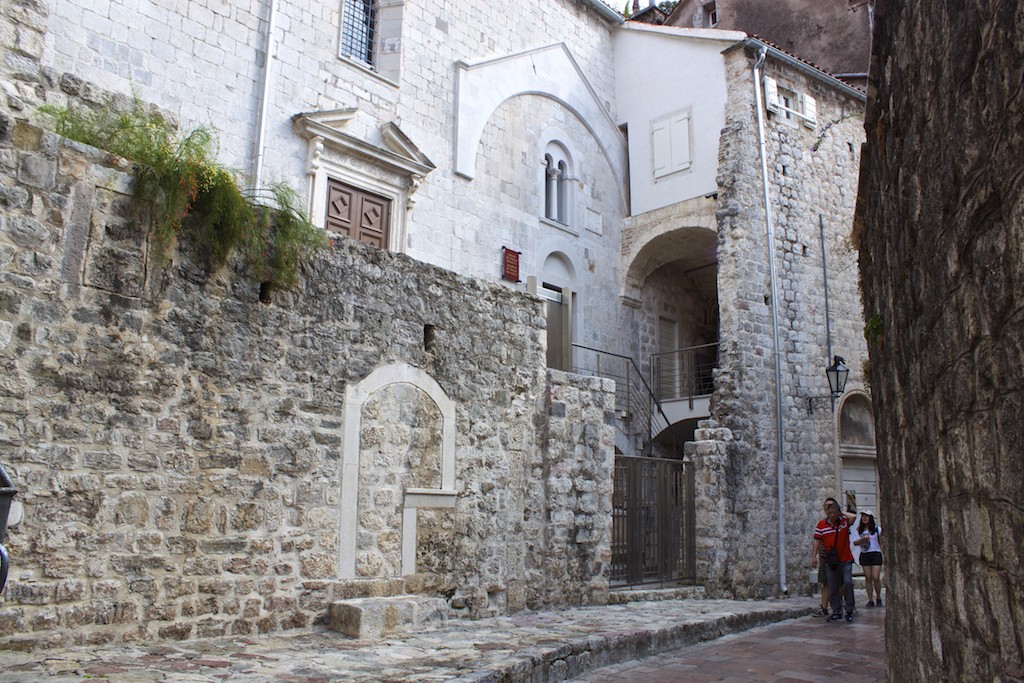 This dizzying maze may leave you feeling disoriented at first. Long ago, it was actually designed that way on purpose so any invaders would soon find themselves lost and confused. These days it's the kind of place that just begs you to aimlessly saunter about for hours on end. As you wander, you'll come across peaceful residential courtyards with bougainvillea-covered walls and laundry hanging from wrought-iron balconies.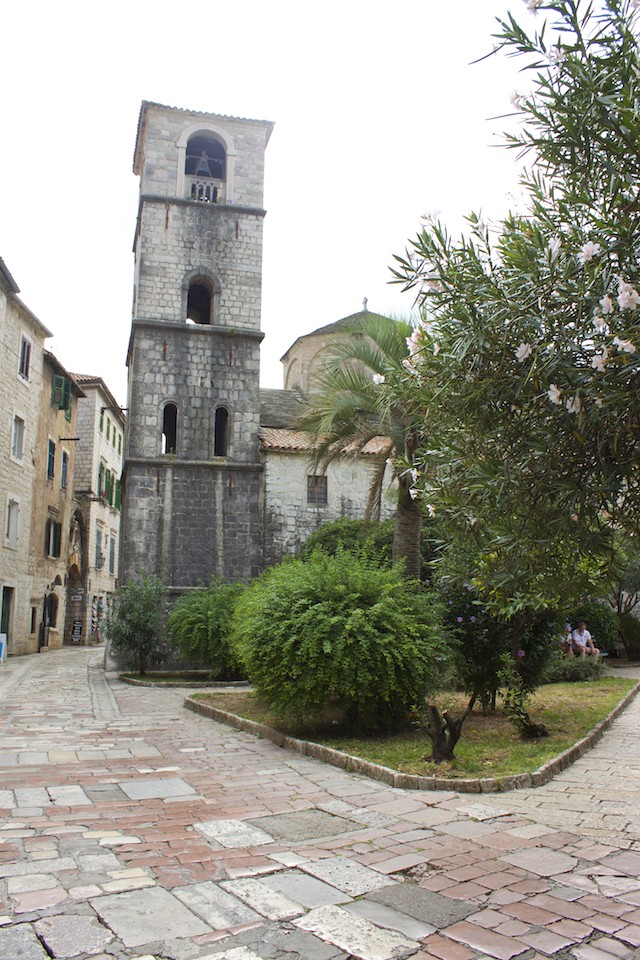 It will make your heart heavy to learn that Kotor is at risk of losing its UNESCO status and has been moved to UNESCO's "in danger" list as the quality of the site is rapidly deteriorating. A number of factors have contributed to this happening, including the increasing number of tourists which resulted in the construction of new hotels and summer homes, as well as the massive amounts of cruise ships that dock each day. As tourism is the mainstay of the Montenegrin economy, it remains to be seen what (if any) measures the government will undertake to preserve the integrity of the historic town.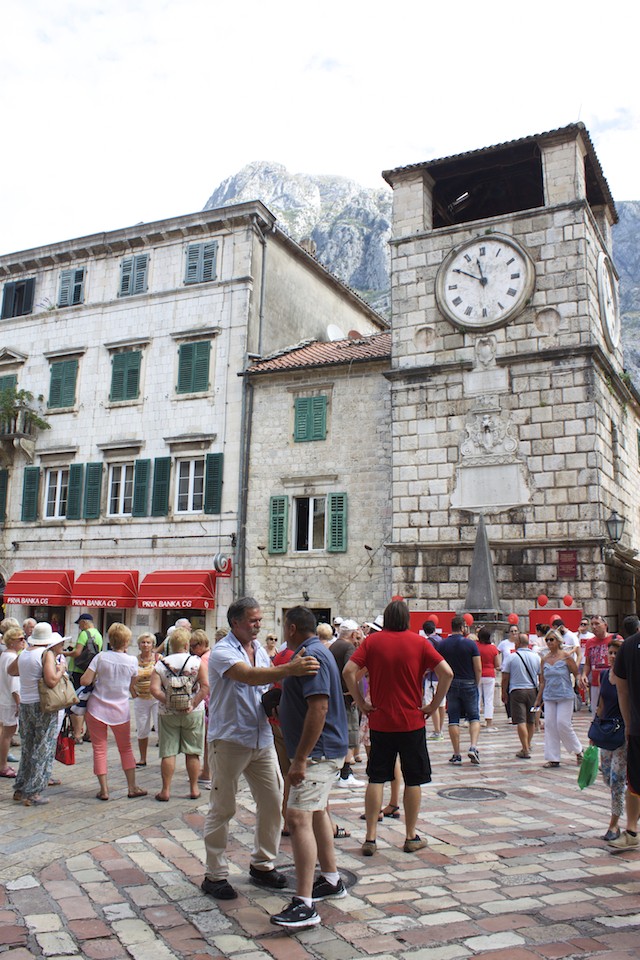 Regardless, go there and soak up the ambiance. If you enter through the main Sea Gate, you'll immediately come upon this 16th-century Clock Tower.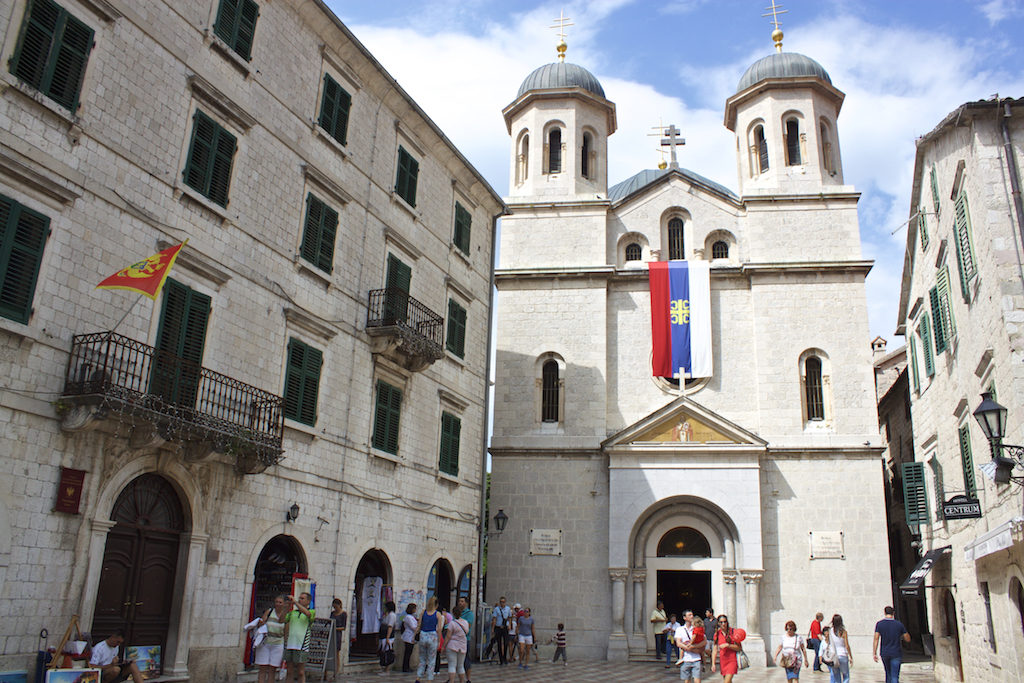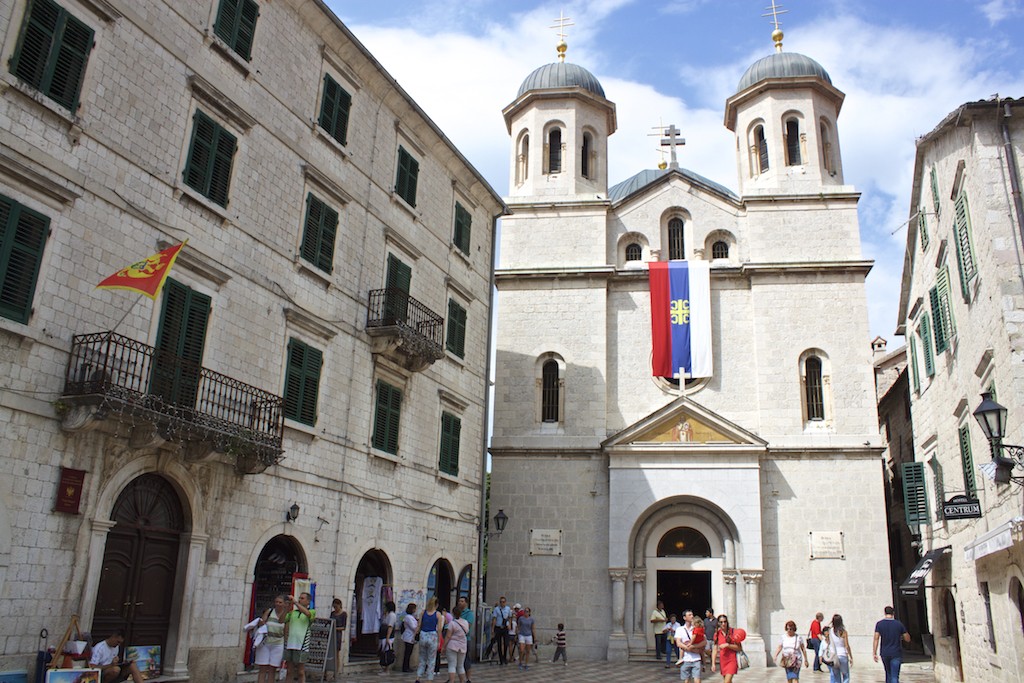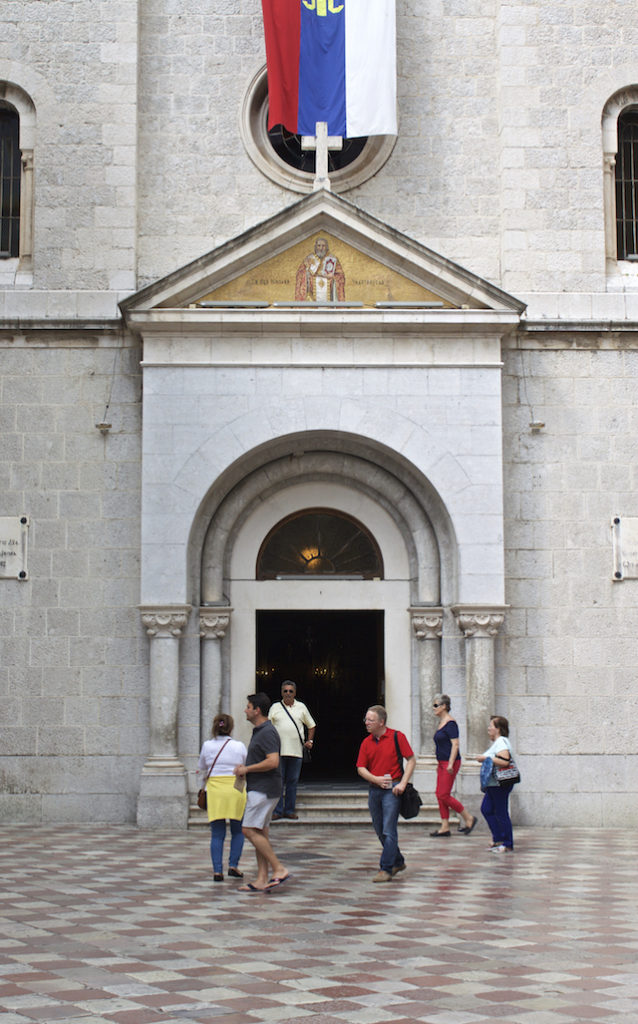 St. Nicholas Church, built in 1909, is one of Kotor's "newest "churches.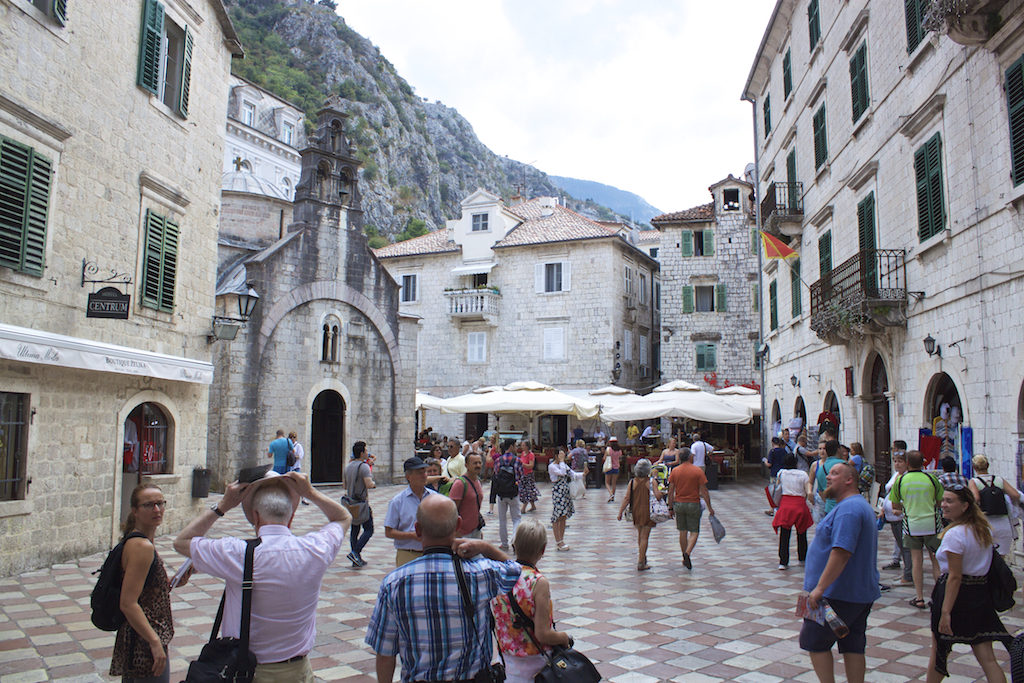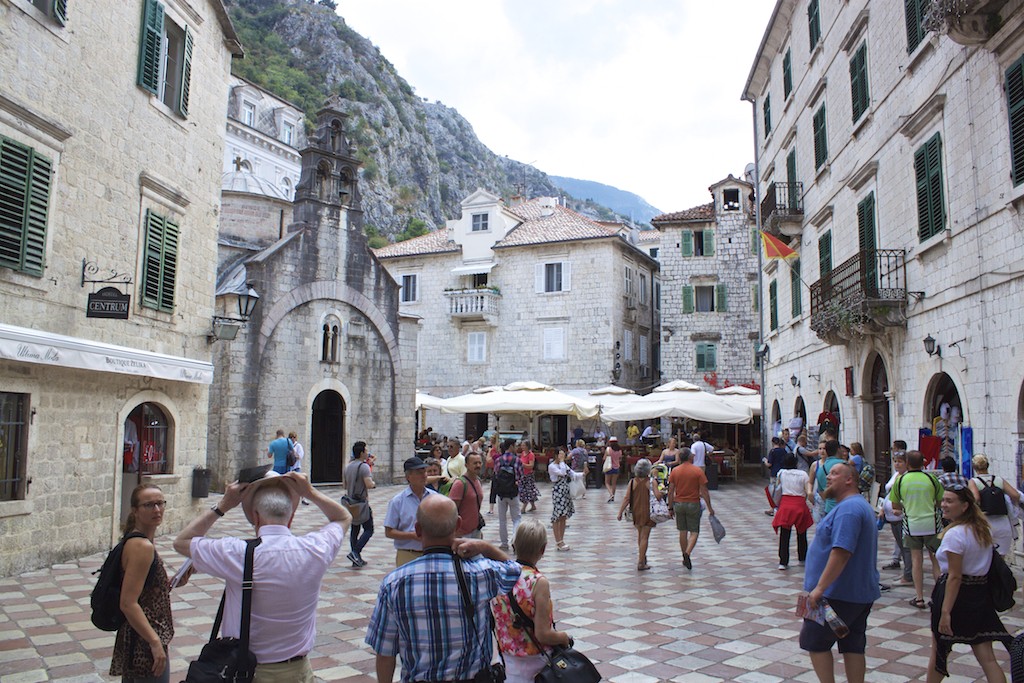 On the other hand, St. Luke's Church is much older, as it was constructed in 1195.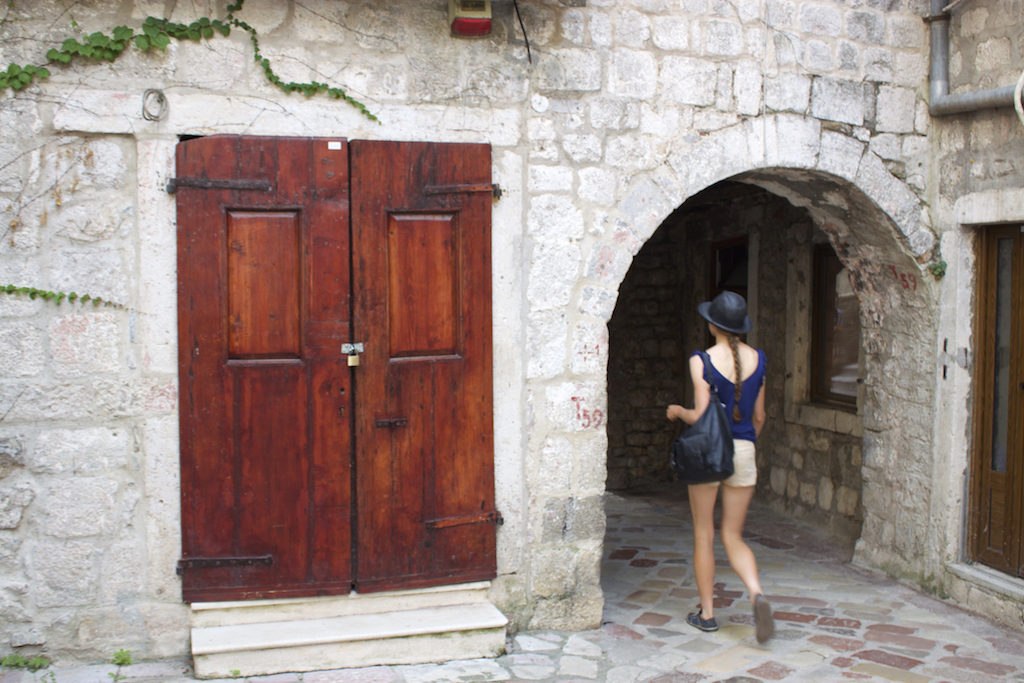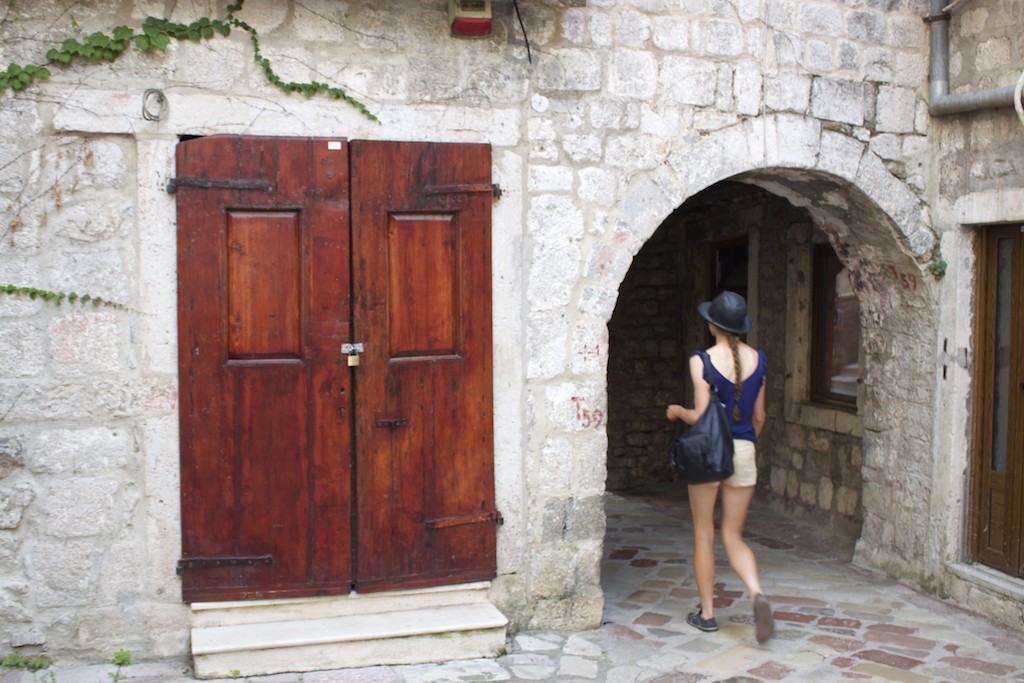 While there were many more points of interest to take in like Pima Palace and Bizanti Palace, as usual, I chose to walk through the pedestrian-only streets and take lots of Kotor Montenegro photos.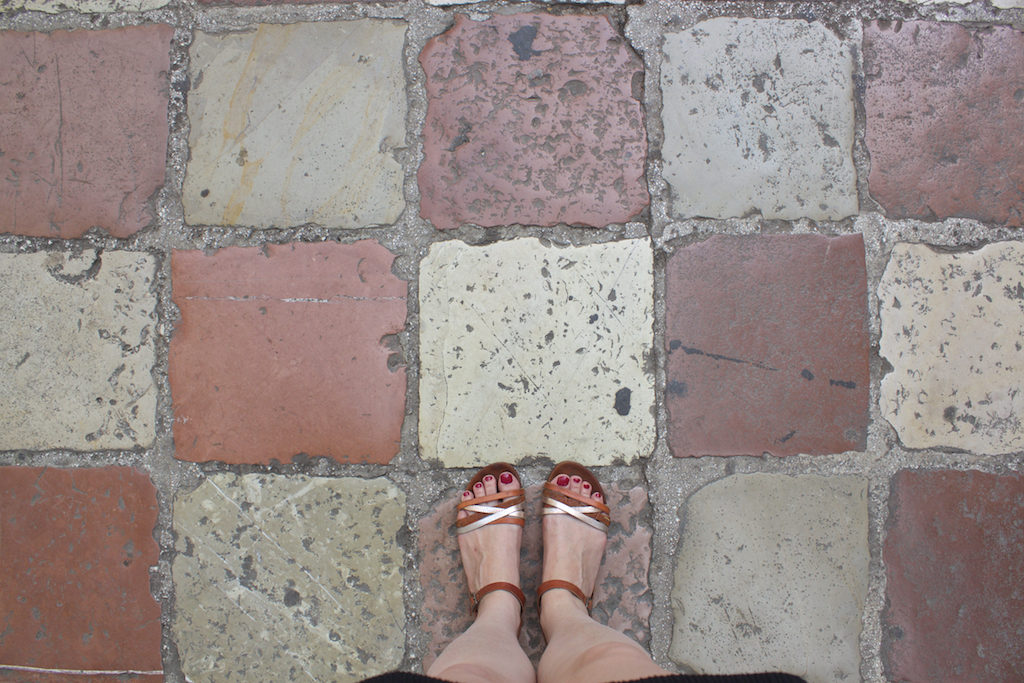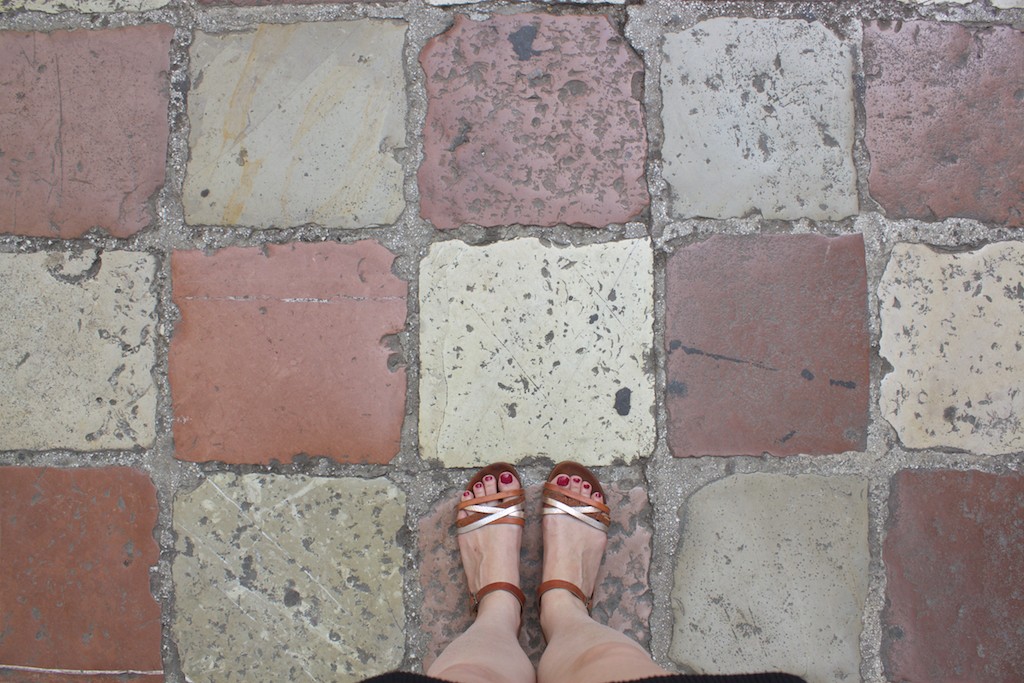 As you make your way through Kotor, you'll notice many cats wandering through the streets as well. These are not feral cats and they're lovingly taken care of by the town's residents. There's even an art and handicraft gallery, Cats of Kotor, selling all sorts of "crazy cat lady" memorabilia! The gallery owners explain that cats have inhabited the town for centuries, with many of them being brought over by sailors from different parts of the globe. The current cat population is a curious cultural mixture of the Egyptian Sphynx, Russian Blue, and Siamese breeds.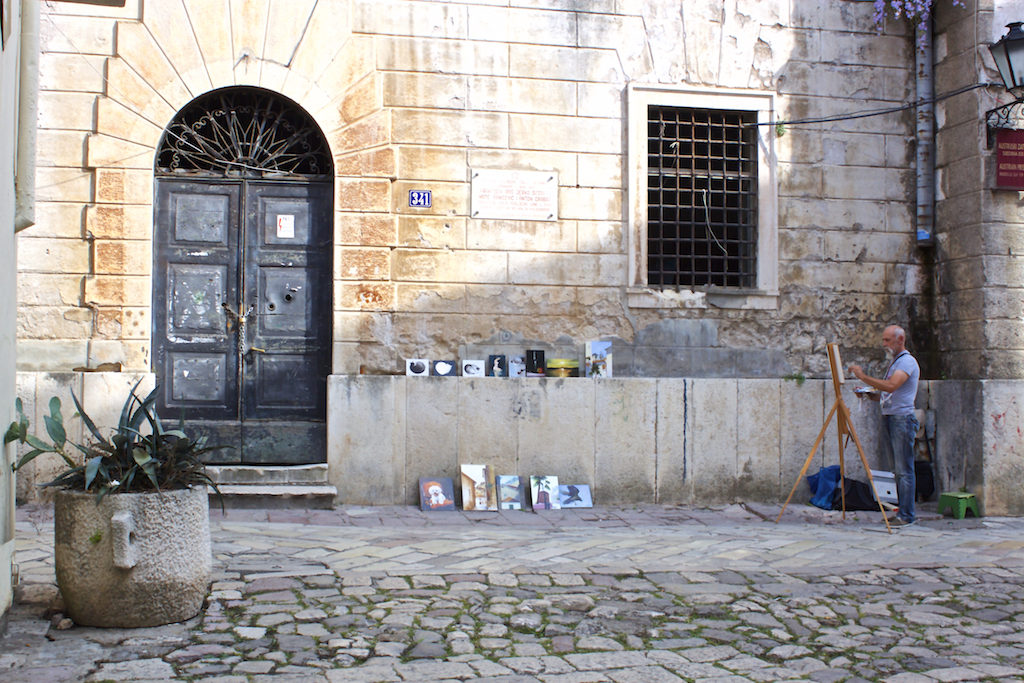 You'll also see artists here and there.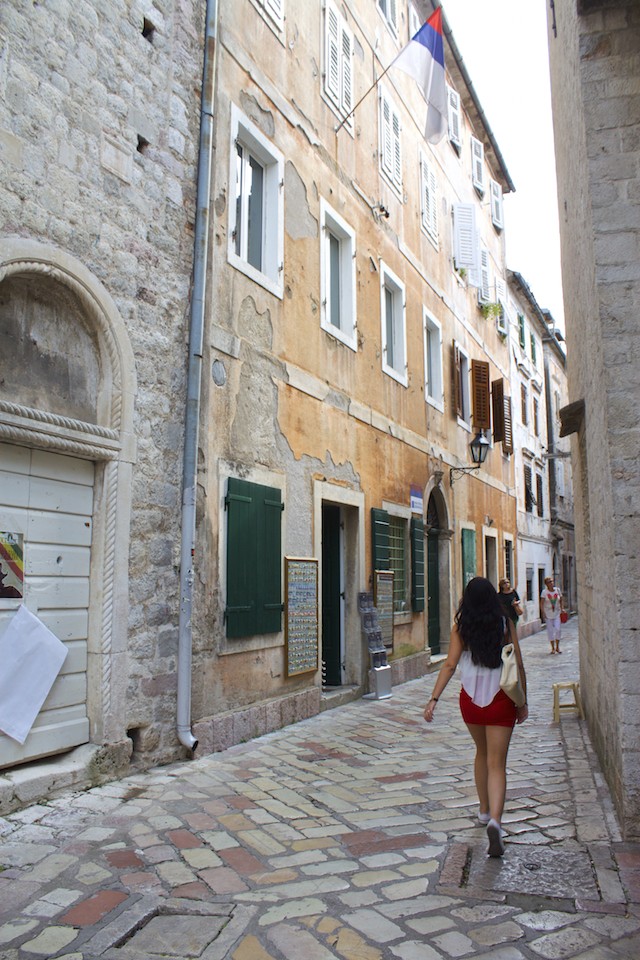 Quiet Residential Streets of Kotor's Old Town
While it was enjoyable to people (and cat) watch on the bustling streets and piazzas, I took solace in having some quiet moments wandering through the more residential parts of Kotor. I really loved taking peeks into the pretty little courtyards for example. About 3,000 residents currently live within the walls of Kotor's Old Town.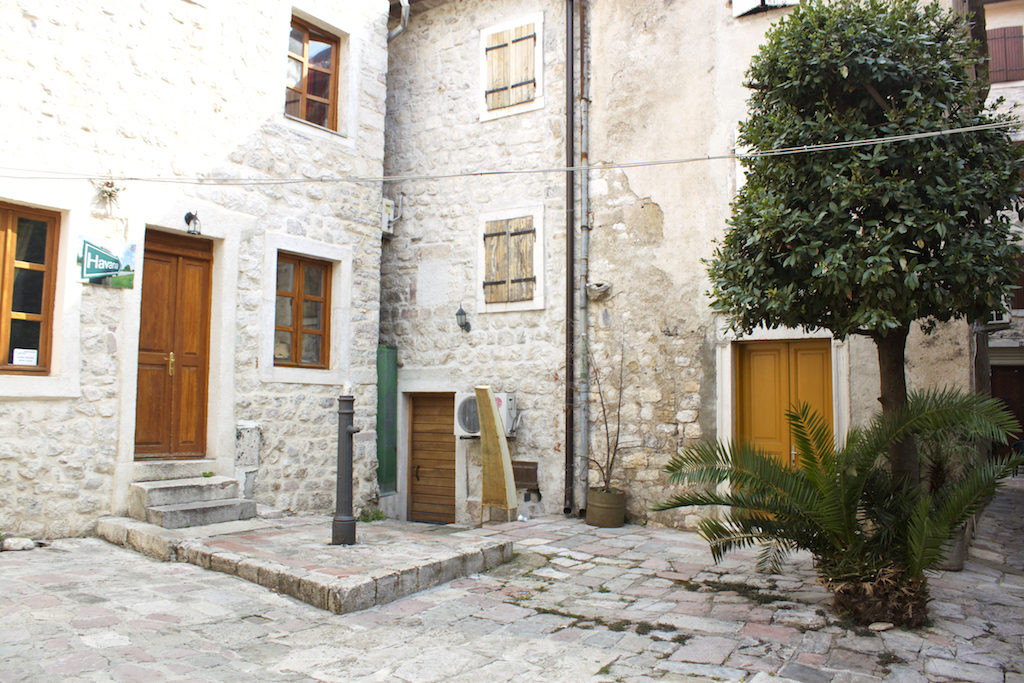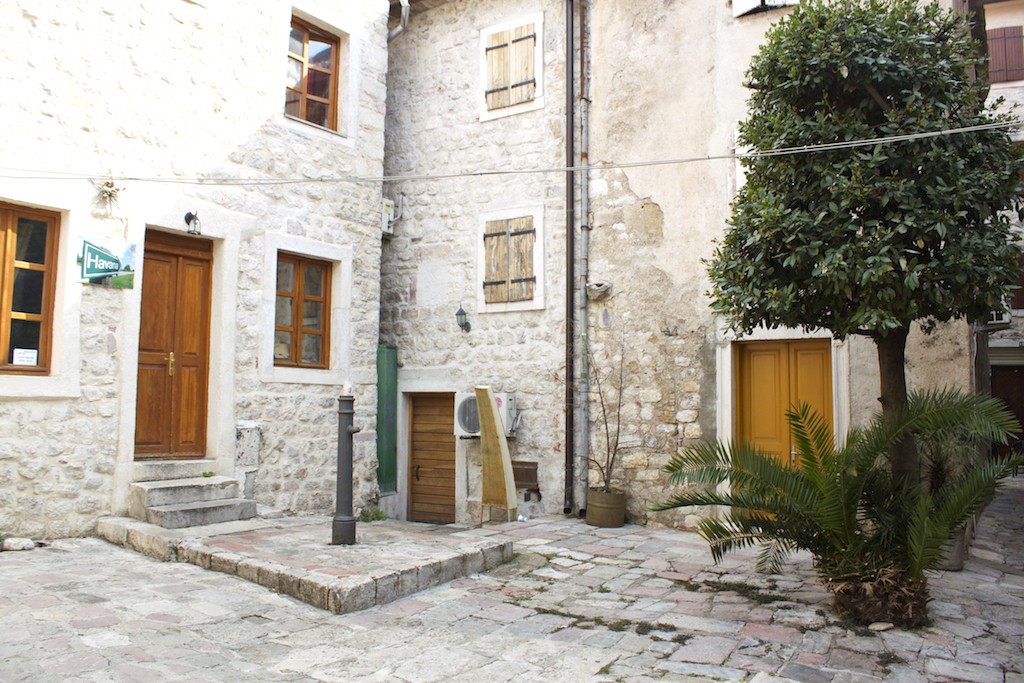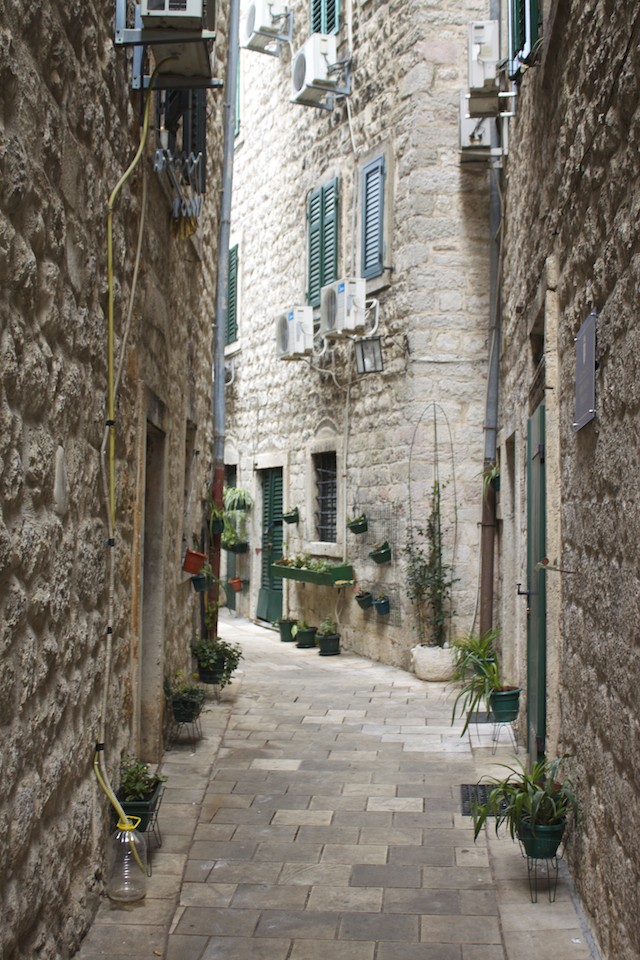 Dining Spots Around Kotor's Old Town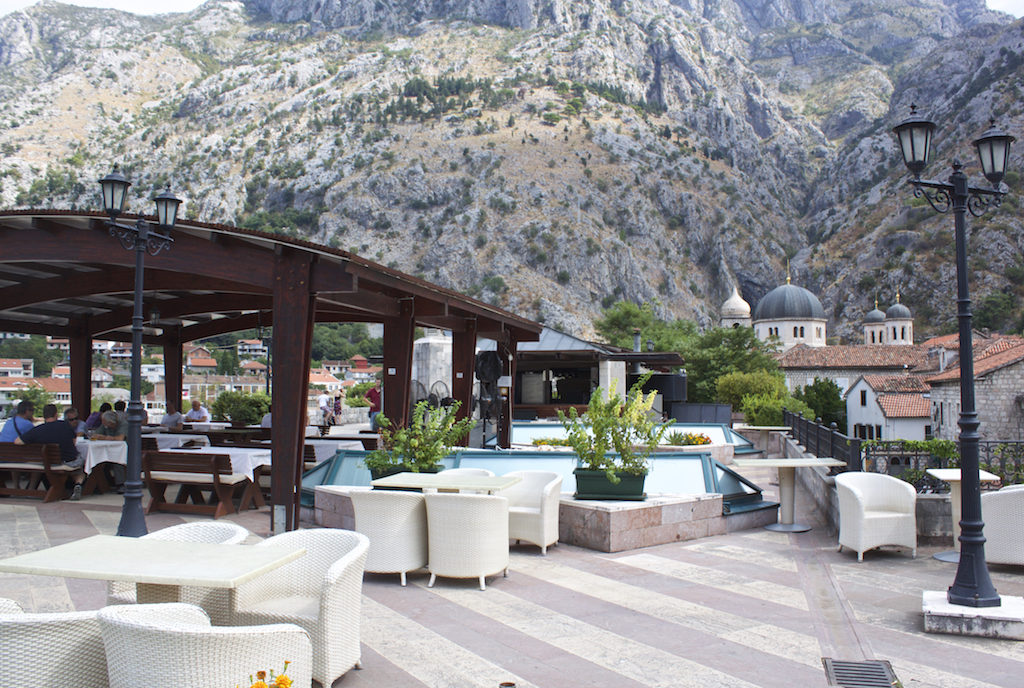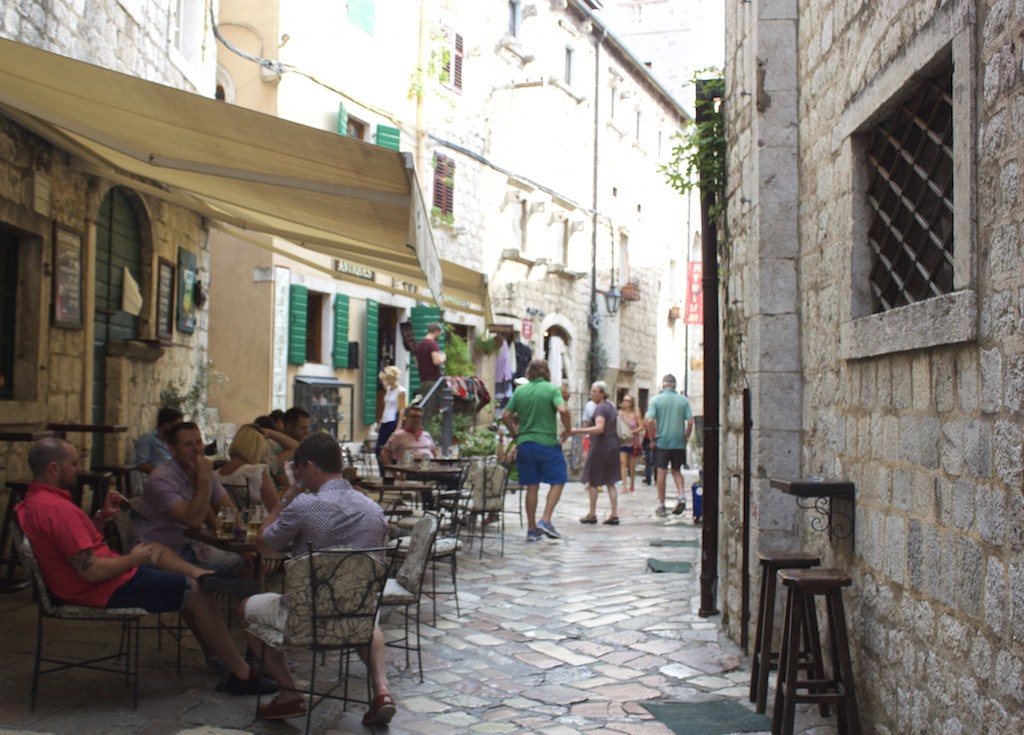 For such a small town, there's an overwhelming amount of restaurants, bars, and cafés to choose from. It was also fun taking even more photos of all the picture-perfect dining spots around Kotor.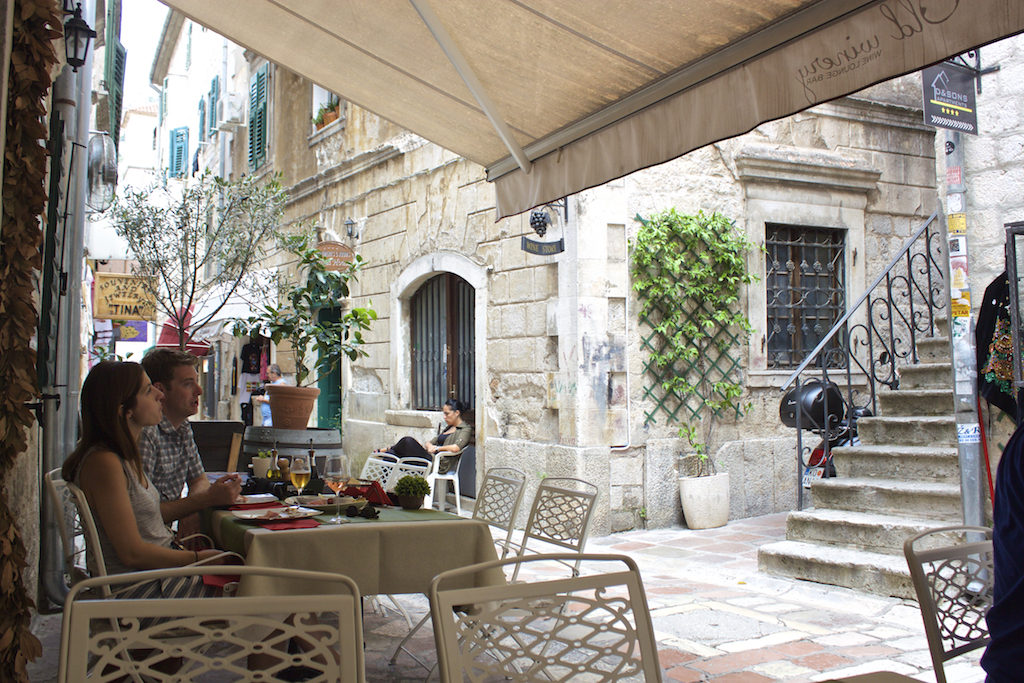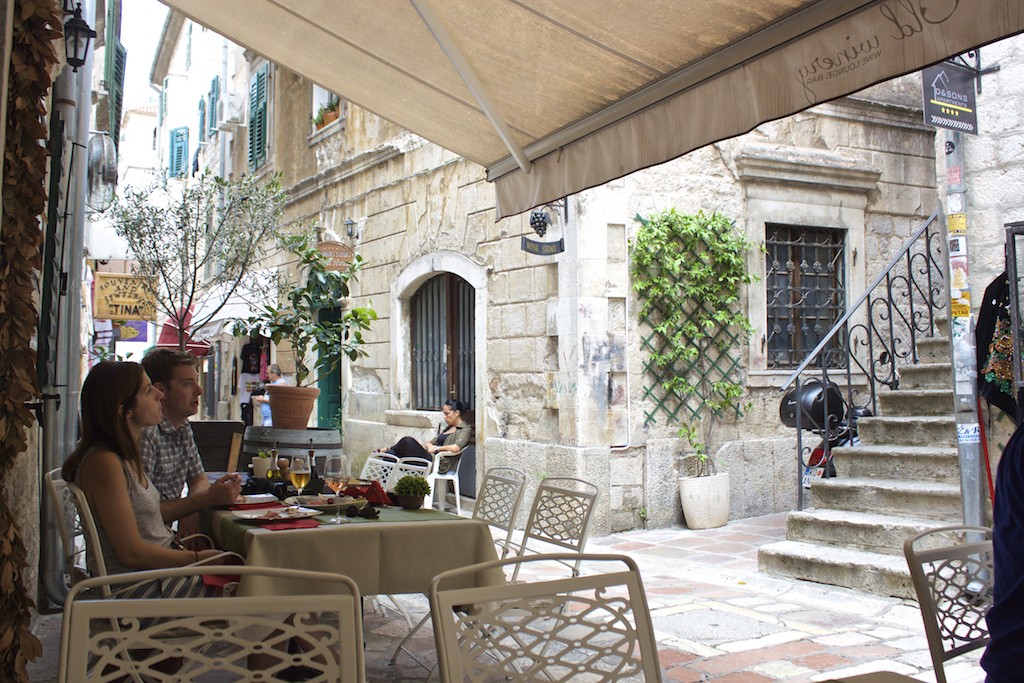 I took a break from all of my walking to have lunch at the Old Winery in Kotor. Happiness was achieved with a cold glass of rosé and fresh homemade pasta.
Where to Eat
As I only spent the day in Kotor Montenegro, I didn't get to eat and drink from many local spots. But I did manage to have wine at one place and a late lunch at another:
1) Hotel Cattaro – If you're looking to sit back and relax with a cold drink while enjoying a view over the Bay of Kotor, climb the stairs to the top of the city wall at Hotel Cattaro and visit their Citadella bar. Their service is notorious for being bad and their food isn't known for being that good, but don't let that stop you from having a drink here and taking in the beauty of Kotor's sea and mountains from above. Stari Grad 232, Kotor 85330.
2) Old Winery – Stocking a large selection of Montenegrin wine, Old Winery is the place in Kotor's Old Town to come if you're looking to sample local grapes. Popular with diners are the meat and cheese platters. If you want a lesson in their regional wine offerings, ask the server to lead you through a tasting. Zanatsla 483, Kotor 85330.
Other Things To Do In Kotor
Here's just a small selection of other things there are to do in Kotor:
Stop by the Old Town market and buy some fresh fruit, vegetables, and seafood.
Climb more than 1,200 steps to the Fortress of St. John, also known as the Castle of San Giovanni. Expect the hike to take about an hour more or less, depending on your fitness level, pace, and how many times you stop to take photos. Be sure to plenty of water and wear proper footwear.
Take a boat to view Sveti Djordje from afar. Alternatively, go to Gospa od Škrpjela (Our Lady of the Rocks), a manmade island with a church, both built by local fishermen.
To fully experience Kotor, I recommend taking a guided tour.
What do you think? Do you want to visit Kotor Montenegro? Drop us your tips in the comments below.
Good to Know
1) If you're looking to get away from Berlin, Montenegro is perfect for a long weekend getaway. You can get there with Ryanair and be in the country's capital, Podgorica in just over two hours.
2) Kotor's about two hours away from Podgorica and can easily be reached by public transport. Buses run hourly and will cost you about €7 for a one-way ticket.
3) Taxis are another option but are on the expensive side. A one-way fare will run you anywhere from €40-€50. Beware of taxi scams where drivers will offer you a "special" price and then refuse to turn on the meter. Their "special" price is often more expensive than what the trip would have cost had the meter has been running. Insist they turn the meter on before you begin your journey.
4) If you're renting a car, you can expect the journey between Podgorica and Kotor to be slow, as all roads in Montenegro only have two lanes. You'll often find yourself snaking through winding mountain roads (some of which are under construction), making speeds over 70 kilometers per hour unsafe. Play it safe, relax, and enjoy the picturesque drive.
5) Montenegro uses the Euro. Expect prices for everything to be much lower than in a lot of other European countries. Unlike in Germany, you can use your bank or credit card almost anywhere.
6) Kotor is jam-packed with tourists, partially due to a large number of cruise ships making stops here. Your patience may be tested as you walk around town and find yourself constantly navigating your way through a tight crowd of people. Restaurant reservations are highly recommended.
7) Free public wifi is available in the town center. Most bars, cafes, and restaurants also have free wifi.
8) Kotor comes alive at night, with people enjoying the local bars, restaurants, and clubs, and could make sleep hard to achieve without earplugs or sleeping aids. Our pro-tips? Either book a hotel room that doesn't face the street for a quiet experience or book a hotel in nearby towns, Perast or Risan.  If you need somewhere to stay in Kotor, consider your options on booking.com.
9) Heading to the Balkans soon and looking for a little travel inspiration? Read about some of my other adventures in the area.
*Disclosure – This post contains some affiliate links. If you book a tour or hotel through any of these links, I'll earn a tiny commission at no extra cost to you. Thanks for your support!