Trattoria Pugliese Acquasala In Milan – Estimated reading time: 6 minutes
While in Milan, I wanted to eat and drink well. I mean, what else does one do while they're in Italy, a country offering up the finest dining in the world? Yes, a bold claim. Perhaps some of you'd fight me on this. Of course, there are so many different and delicious forms of cuisine, but for me personally, nothing, and I mean nothing, tops Italian food.
Some friends and I decided to start our foodie quest in Milan, where we were staying for a few days. Our best meal ended up being at Trattoria Pugliese Acquasala.
It was here that I decided to push my culinary limits and try something new, which you can guess by the title of this post, is horse meat.
Dining On Horse Meat At Trattoria Pugliese Acquasala In Milan
Eating horse meat? Really?
After reading this post, I'm likely to lose some followers on Twitter and friends on Facebook. Heck, I might even lose some real life friends. Surely, Pamela Anderson and PETA will boycott my blog.
When you think of horses, what comes to mind? Maybe thoughts of horseback riding alongside a river or driving down a country road while appreciating the sight of horses grazing in a nearby field. These magnificent creatures have been a long time friend to humans and are beautiful, intelligent, even soulful beings. They've inspired movies like Black Beauty and Seabiscuit, flicks that even cause grown men and women to shed tears.
When you think of horses, it's not likely that you would think of eating them. But believe it or not, some people do actually eat horse meat.
Wikipedia tells us that people in Europe, Asia and South America have been known to eat horse meat. While the consumption of the meat is a long standing culinary tradition in some countries, eating it has become less common due to our association of horses as pets and concern surrounding the treatment of the animals during slaughter. It may be hard to find, but the meat is still available for the daring few that wish to taste it.
Our Meal At Trattoria Pugliese Acquasala In Milan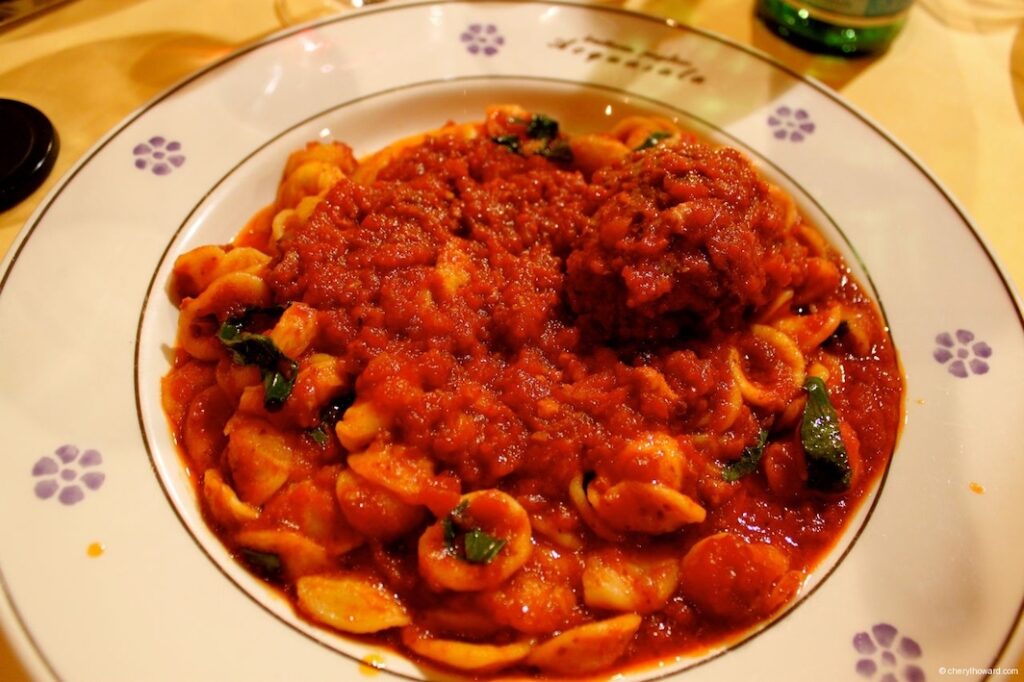 Trattoria Pugliese Acquasala not only serves Southern Italy's Pugliese dishes, they also serve regional Venetian ones including cavallo (Italian for horse). Typical Venetian dishes that include horse meat are pastissada (stew), steaks, pasta, carpaccio and even breads.
As I all about romancing myself in Milano, I vowed to challenge my culinary limits while I was on vacation, eating things I wouldn't normally even consider. Horse meat seemed like a good place to start!
I ordered a pasta drenched in a tomato based, horse meat sauce. It also came with a giant cheese filled meatball.
My final verdict? The horse meat dish was actually pretty darn tasty. While very heavy, the horse meat was really tender and the meatball was made to perfection. Adventurous foodies and meat lovers everywhere should try out this dish should they ever make it to Acquasala.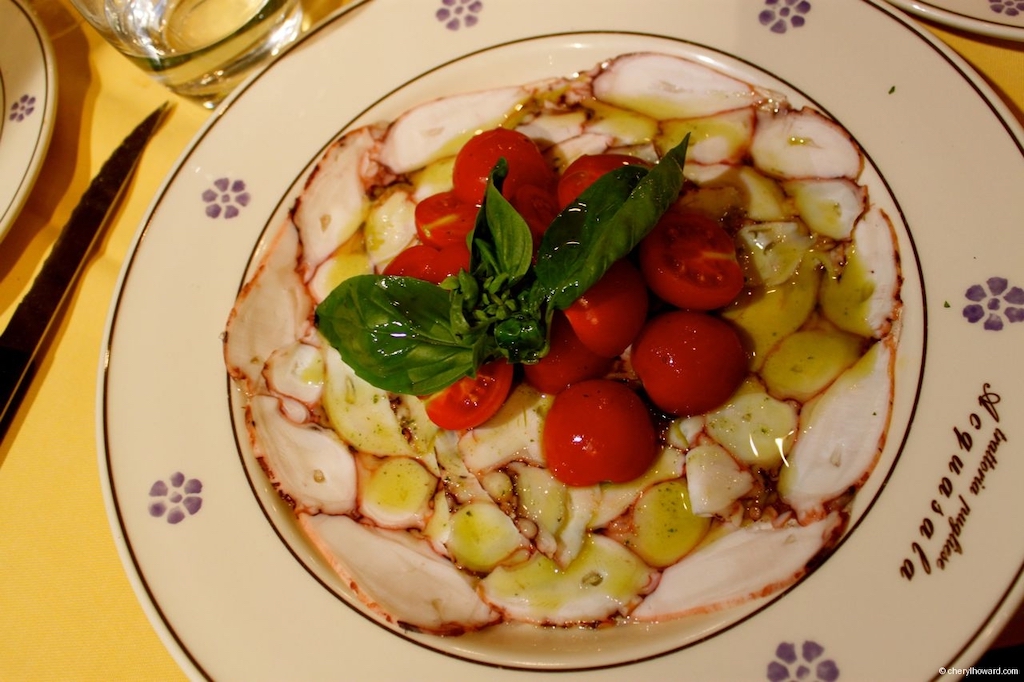 Obviously, there's much more to this restaurant than horse meat. Another dish that was a hit with our group? Octopus carpaccio. Served with fresh tomatoes, olive oil and basil, it was really, and I mean really, good.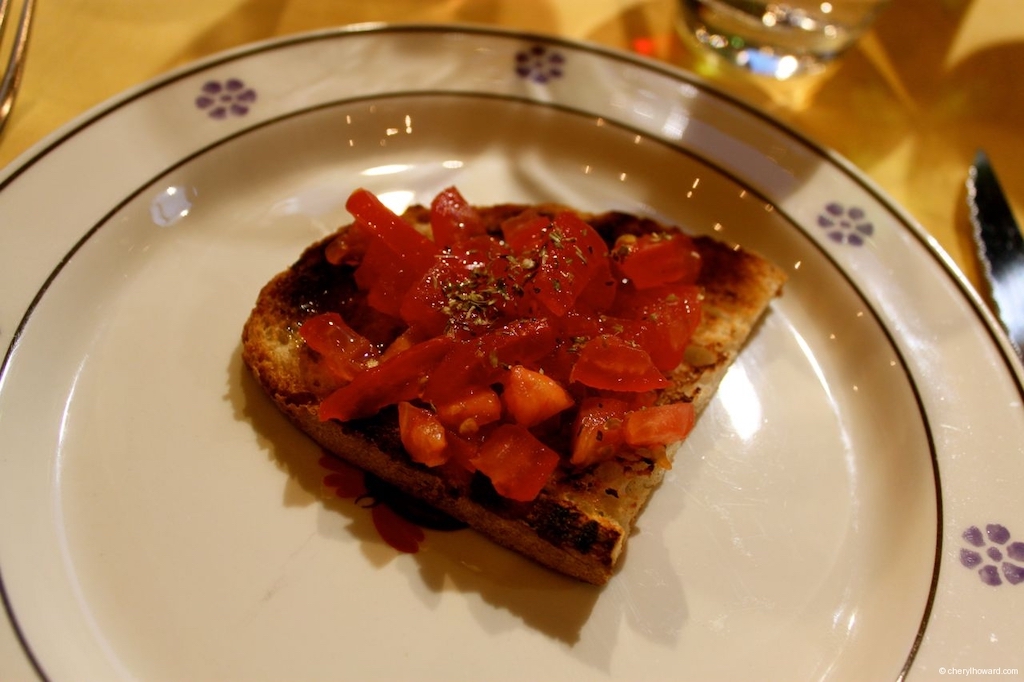 One of our other starters was some basic bruschetta.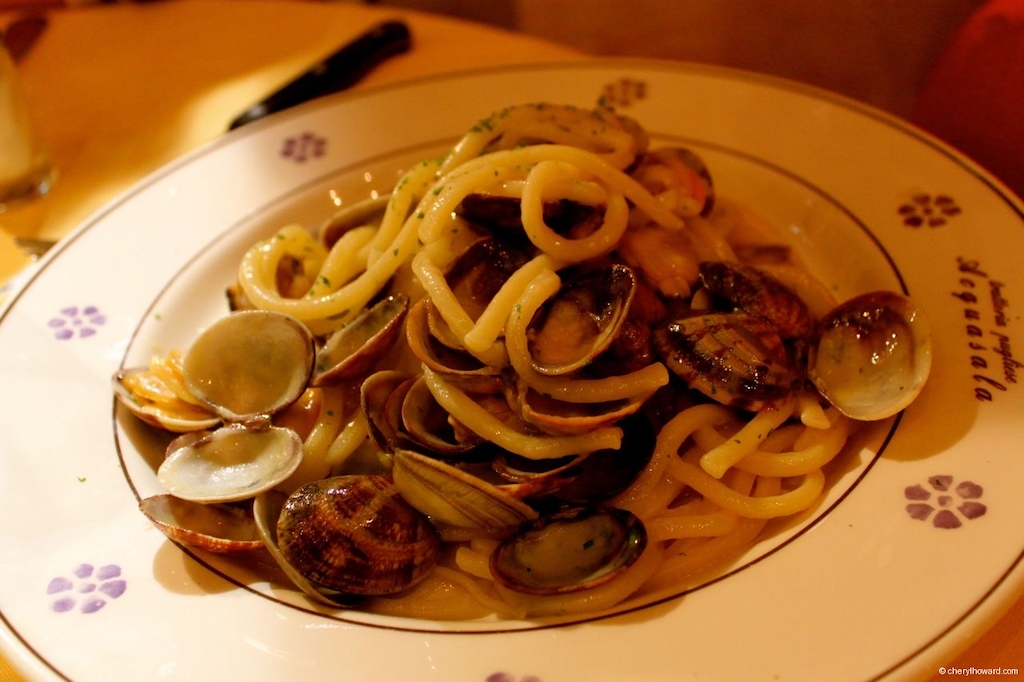 One of my friends went for a seafood pasta and seemed pretty satisfied by her choice. And the dish is so pretty!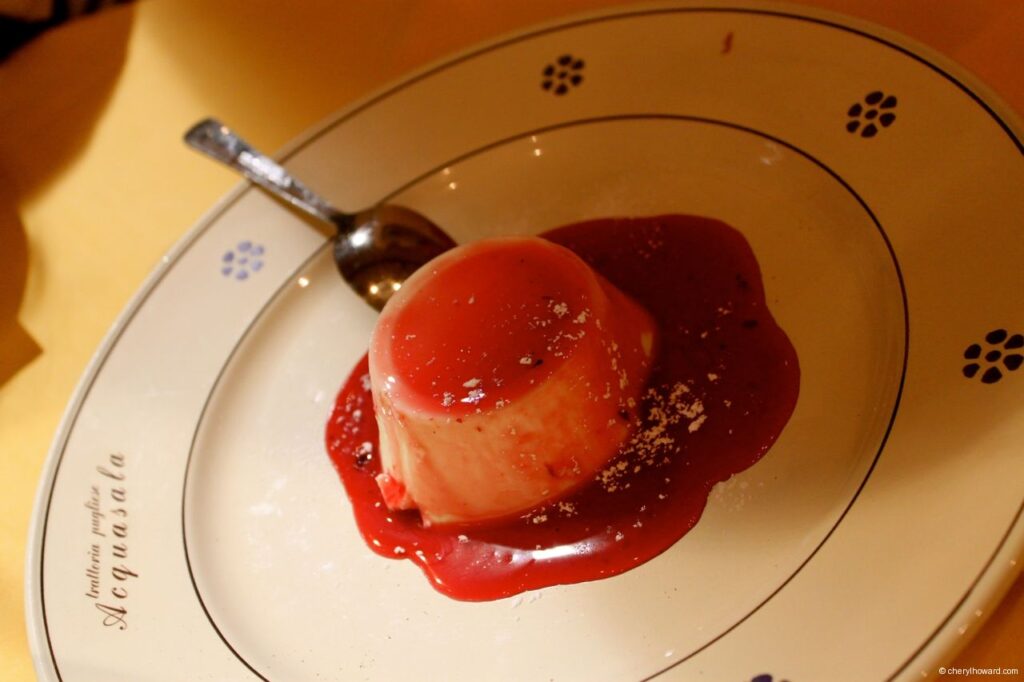 I finished up my meal with some panna cotta for dessert. Also, super yummy.
Should You Visit Trattoria Pugliese Acquasala?
My response is an emphatic YES! They serve up delicious food, stock a great selection of wine, are located in Milan's trendy canal district, and have top notch service.
Location
Good To Know
1) Acquasala isn't cheap so be prepared to part with your precious Euros. It's really a place that you save up for as a special treat.
2) The menu is only in Italian and the servers' knowledge of English (or other languages) may be limited. Your options? Bring a local with you to dinner or have your Italian phrasebook at the ready and open at the food section. Or if you're really bold, order randomly off the menu and see what delicious surprises are brought your way.
3) If you need somewhere to stay in Milan, check booking.com.
4) Experience more of Milan by booking a tour with Get Your Guide.
5) If you like travelling to Italy as much as I do, give some of my other articles a read:
A Real Life Fairytale At Isola di Loreto In Italy – Isola di Loreto is a private island in Italy's Lake Iseo. With a 2 story Neo-Gothic castle, 2 lighthouses, & marina, this fairytale place is a must see.
Visit Brescia: How to Spend a Perfect 24 Hours in Brescia – Only 24 hours to visit Brescia? What to do, where to stay, and where to eat if you only have a day in beautiful Brescia, Italy.
Visit Burano Italy: A Guide About What To Do, Where To Eat, & Where To Sleep – Visit Burano Italy, one of the most colourful places out there. Let this photo filled guide be your inspiration about what to do, where to eat, & where to sleep.
If you like this post, share it on Pinterest.
*Disclosure – This post contains some affiliate links. If you book a tour or hotel, I'll earn a tiny commission at no extra cost to you. Thanks for your support.