Everyone likes a little romance and what could be more romantic than a stroll with your partner along Via dell'Amore, the famous pathway of love in Cinque Terre, Italy? This iconic path, the Way Of Love in English, connects the towns of Riomaggiore and Manarola.
There was a time when the communities of Cinque Terre were so isolated from one another that people rarely married from outside them. When a path was built during the 1920s locals were so overjoyed with their expanded dating pool they'd take the trail even though dangerous landslides were frequent. Later when it was stabilized after WWII, it became the unofficial "meeting point for boys and girls from the two towns".
Walking The Via dell'Amore In Cinque Terre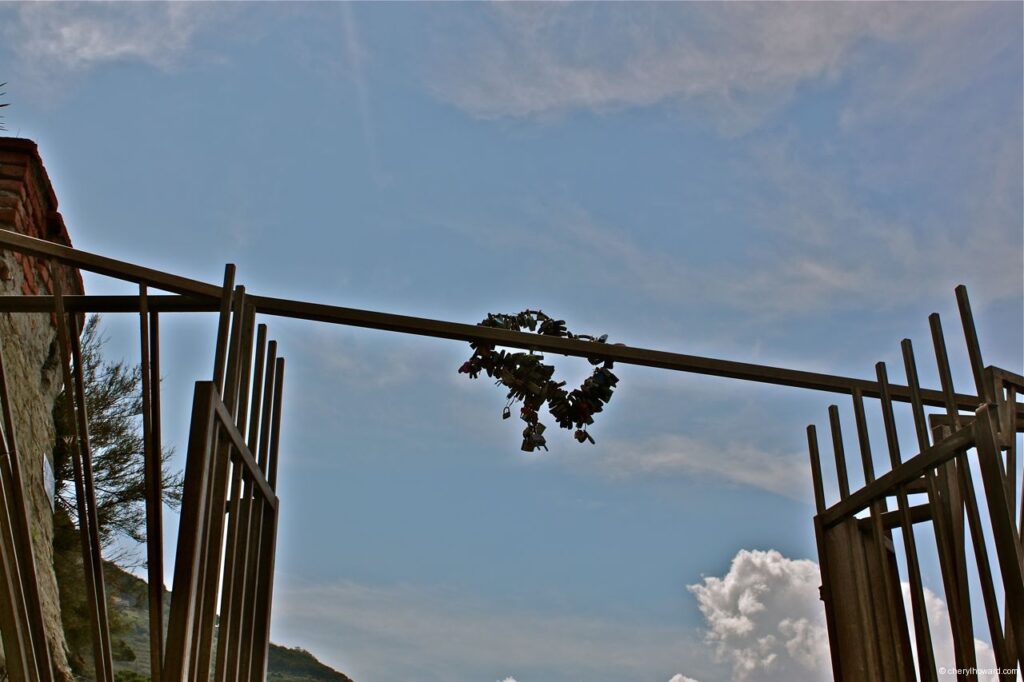 Staying in Cinque Terre one summer, I just knew I wanted to experience the romantic journey for myself and ended up taking the walk not just once, but three different times. I wasn't disappointed either as the 20-minute walking path between the two towns offered up the beautiful scenery and a glimpse into the area's history.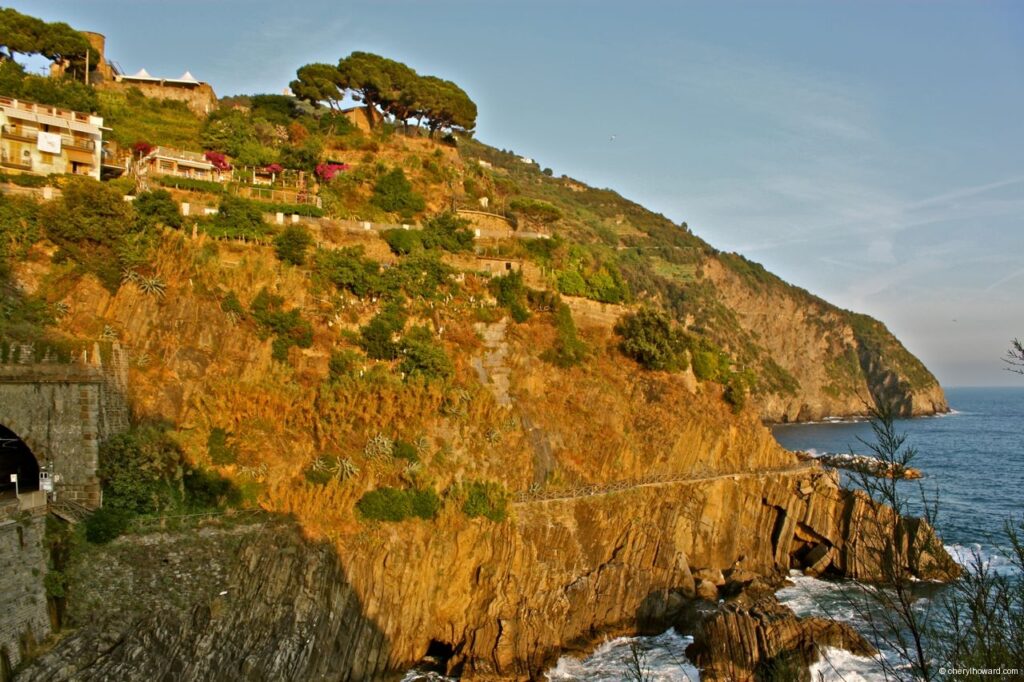 Walk the path during the day and you'll find it's crowded with tourists. Take a sunset stroll, you'll also find it crowded with loving couples giggling and kissing in darkened corners.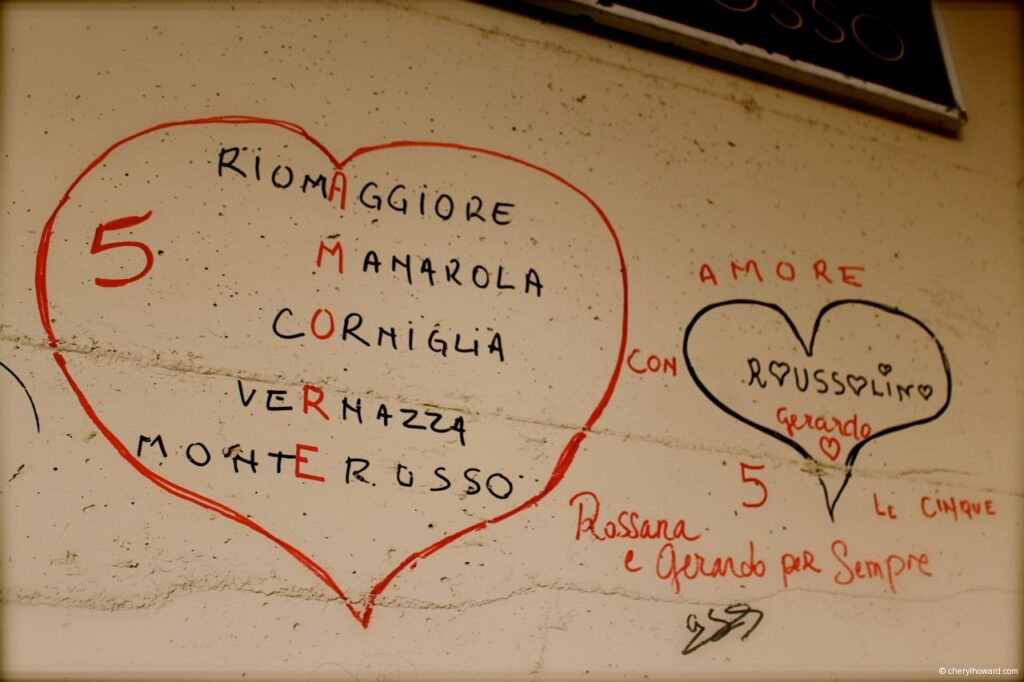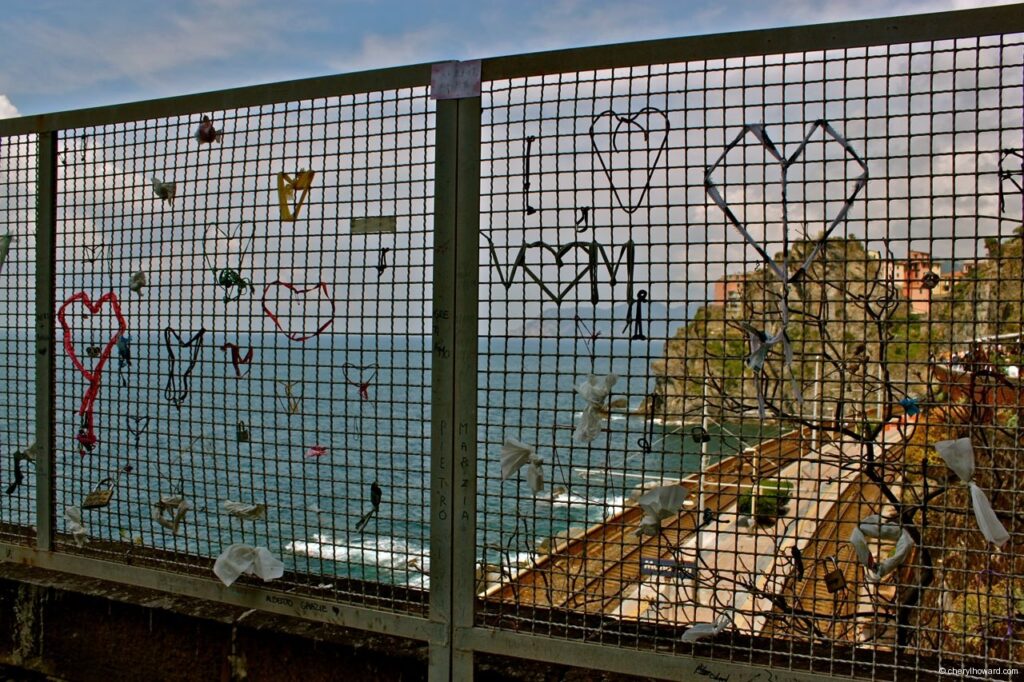 As you walk the Via dell'Amore, in addition to the stunning coastal views, you'll come upon some other quirky things!
Walking through a small tunnel carved into the side of the cliff, you'll come across a wall full of graffiti. While some graffiti can be ugly and senseless, this is actually part of a historical tradition. Lovers have been decorating the path with romantic sentiments for over 60 years and it's what inspired one journalist to bestow the nickname "path of love" on the trail between the two towns.
You'll also find love locks and heart-shaped tags tied to a fence.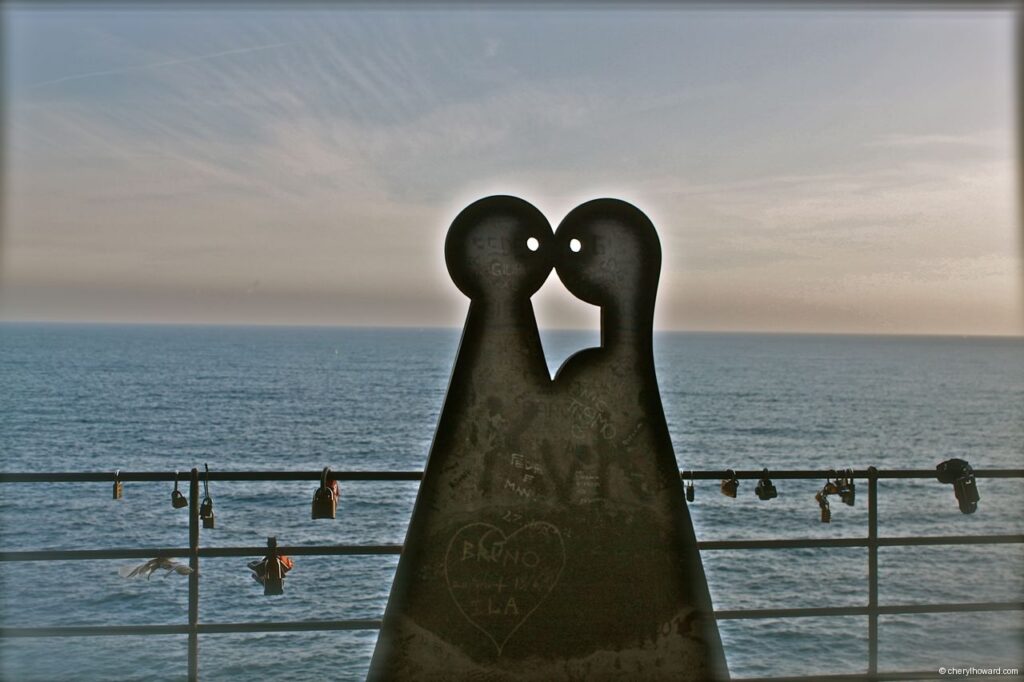 Last but not least, you'll meet this kissing couple, the symbol of Via dell'Amore. And if the Way of Love wasn't romantic enough for you, visit Riomaggiore on The Day Of San Giovanni Battista when fresh pink and red flower petals line the streets.
Have you walked along the Via dell'Amore? Do you have any other tips for Cinque Terre? Tell us about it in the comments.
Location
Good To Know
1) Find a place to stay while you're in Cinque Terre with booking.com.
2) Make your time in Cinque Terre and go on a tour through Get Your Guide.
3) If you love Italy as much as our blog readers do, check out some of our most popular posts:
*Disclosure – This post contains some affiliate links. If you book a tour or hotel through any of these links, I'll earn a tiny commission at no extra cost to you. Thanks for your support!