I'd been touring the Ligurian region of Italy like gangbusters for three days straight, based solely on a mission to feast on as much local cuisine as I could muster. Predictably, my waistline expanded with each new town we visited, starting with Porto Venere where I learned how to cook various mussel-based dishes, then Varese Ligure where I made a pesto-flavoured pasta from scratch, and then Chiavari where I had dinner at the renowned Lord Nelson restaurant.
With plans of a diet and a strict workout regime for when I came home to Berlin, I concluded the tour in Camogli, Italy. A small fishing village along the Italian Riviera where the mountains melt into the sea, I immediately fell in love.
Photos To Make You Want To Visit Camogli Italy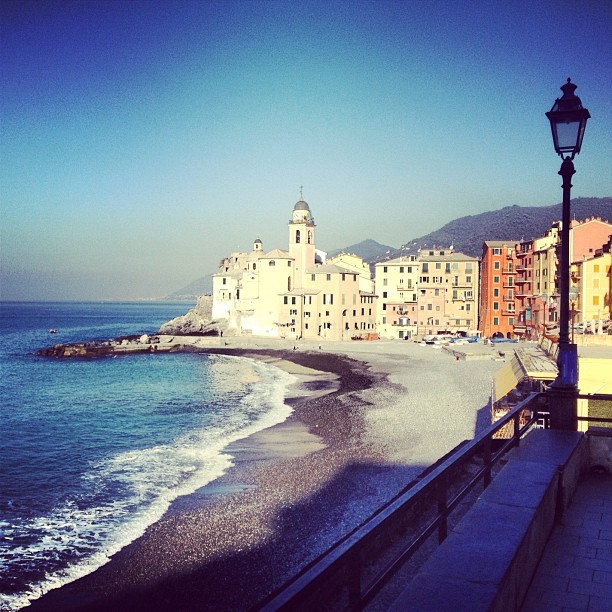 I'm sure this comes as no surprise to anyone, as I've been known to easily throw my love around for various towns and cities across Europe but I've always had a soft spot for Italy. It was the first European country I ever visited and there was one year when I visited the country on four separate occasions! If that's not love, I don't know what is.
My time in Camogli started off with a cooking lesson Focacceria Pasticceria Revello, where I learned how to whip up Focaccia col Formaggio di Recco like a pro. As expected, it was fresh and delicious melt-in-your-mouth goodness. As such, I highly recommend coming here and tasting the different types of focaccia on offer.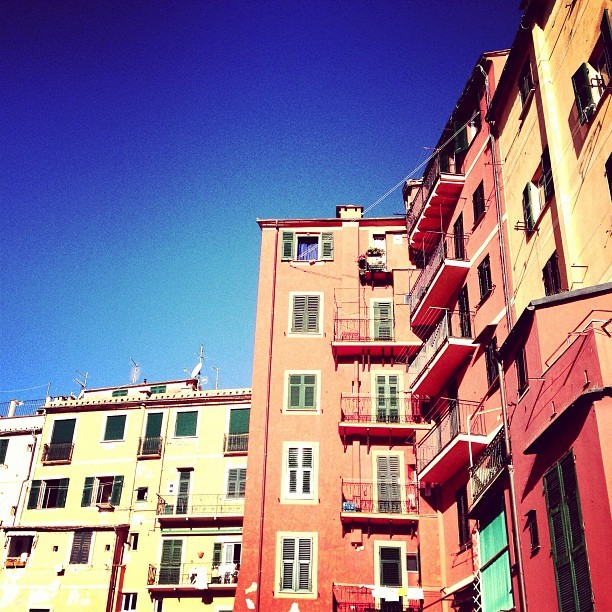 After the cooking class concluded, I spent some time wandering around Camogli not just so I could see the town, but more importantly, walk off all that focaccia. Italy was experiencing warmer than usual weather, even though it was the end of October. It was mild enough to walk around without a jacket, with just a t-shirt and jeans, and let the sunshine kiss your skin.
The residential apartment buildings along the shore are painted with bright and cheerful colors. What's really cool is that many facades in Camogli (and throughout the Ligurian region) are decorated with a special Trompe L'Oei treatment, a form of art that can be deceptive to the eye. Where you think you see a balcony or open window are in fact paintings that look surprisingly real.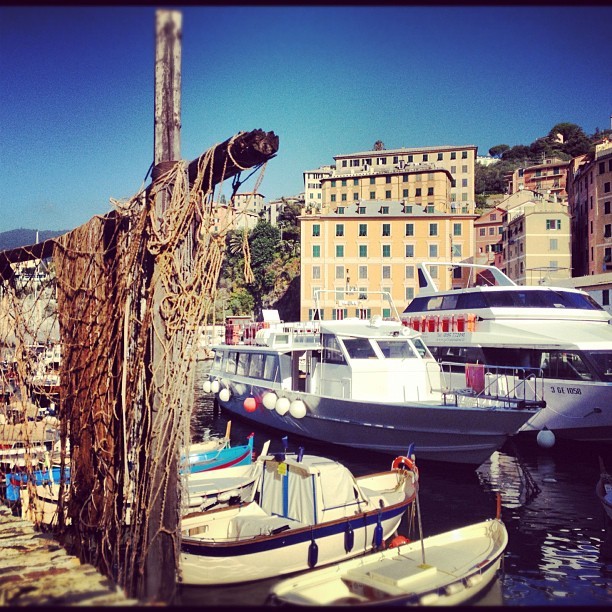 The harbor was full of fishing boats, nets, and little tokens of love.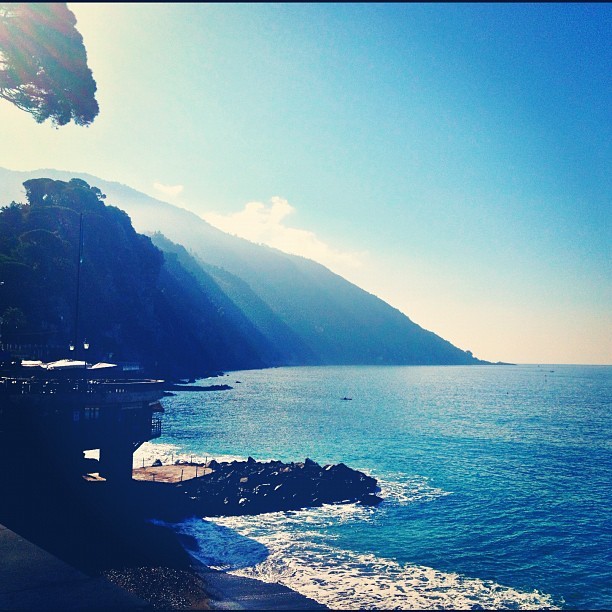 I stood there watching the waves crashing along the shore for a really long time. The view held me spellbound and I found it hard to tear myself away. The early morning sun spilling through the trees cast a dreamlike glow over Camogli. Sigh, so romantic.
Would you visit Camogli Italy? Do you have any tips for this lovely town? Drop us a note in the comments section!
Good To Know
1) Stay in Camogli and find a nice place to stay with booking.com.
2) While you're in the area, go on a guided tour and make your time in Liguria even more special.
3) If you love anything and everything Italy, check out some of our favorite posts:
All The Reasons Why You Need To Visit Brindisi, Italy – Visit Brindisi, a little-known Italian town in Puglia, for grand cathedrals, an ancient Roman column, a scenic seaside promenade, and more.
Riding Donkeys In Italy's Monti Sibillini National Park – When visiting Monti Sibillini National Park, be sure to ride a donkey through the beautiful Castelluccio Plateau.
Yes, There Are Cats In the Roman Coliseum And They Live There – As you tour the ancient structure, you'll notice various cats in the Roman Coliseum, and yes, they happen to call this place home.
*Disclosure – If you book a tour or hotel, I'll earn a tiny commission at no extra cost to you. Thanks for your support!