Having been spoiled by an incredible stay at Living Lounge Hostel in Lisbon, it was time to check out yet another stylish hostel but this time in Budapest. After a weekend stay in Munich, I'd already come to like the Wombats Hostel chain but then their location in Budapest just blew me away.
My Favourite Hostel in Hungary Is Wombats City Hostel Budapest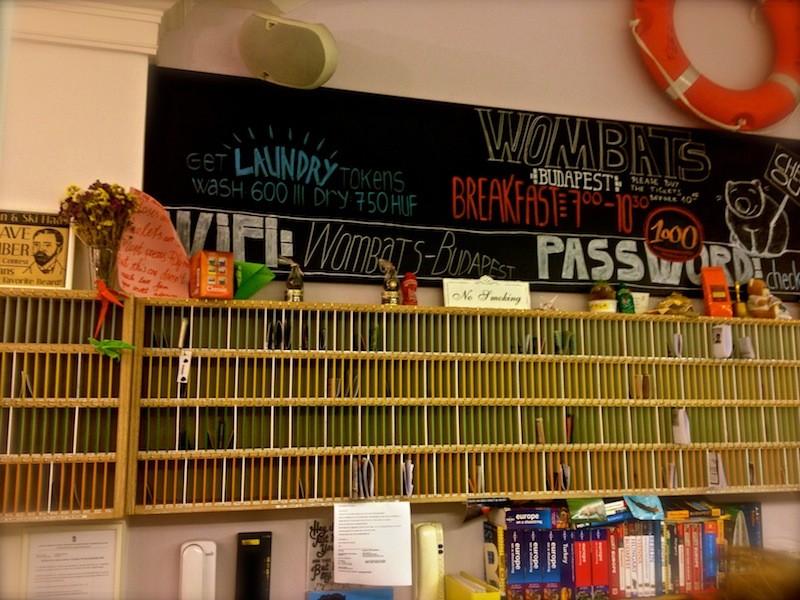 Wombats City Hostel Budapest, the biggest hostel in the entire city, is situated in a former hotel. At first glance, this check-in desk may appear the same as every other hostel.
The Common Area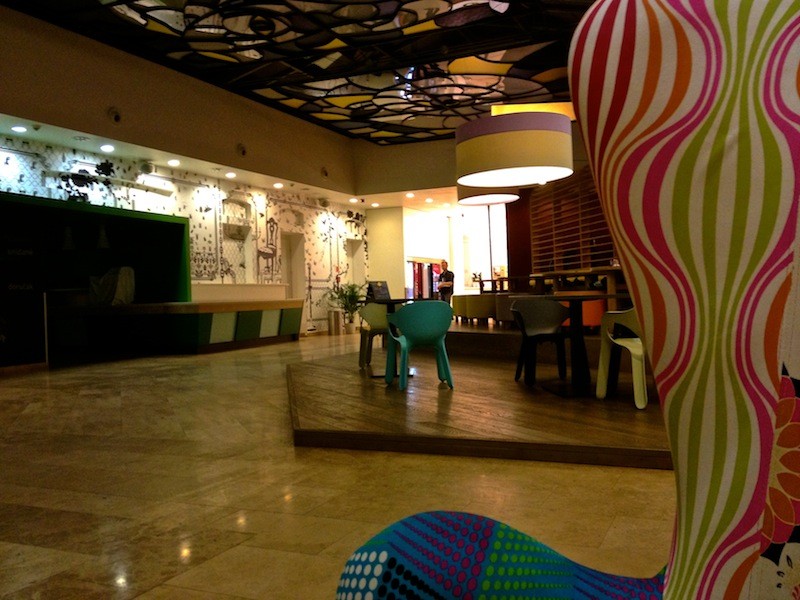 But, wait until you get a glimpse of the hip, modern, and ultra-cool common area. It's hard to believe that this is a hostel and not a hotel. Here you can eat breakfast, socialize, and even get some sleep in a lounge area full of fluffy pillows.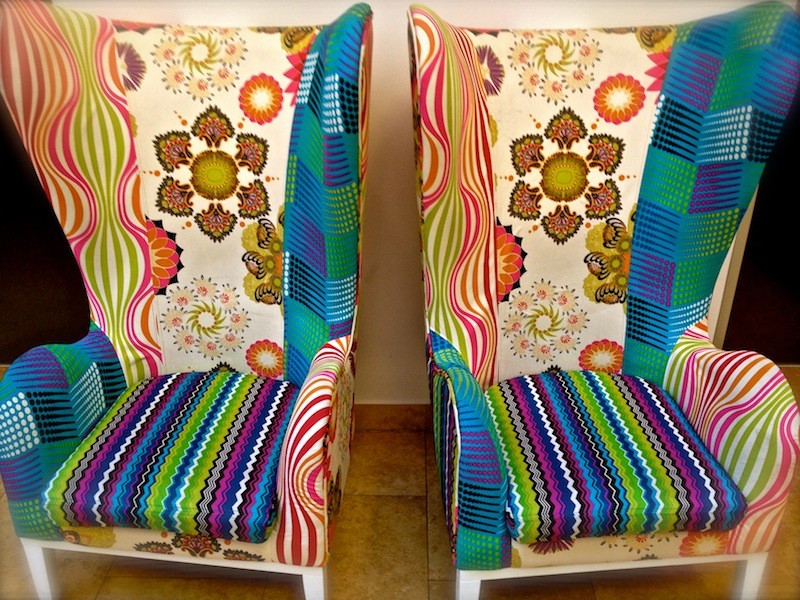 I spent many hours curled sitting on these chairs, people watching and taking advantage of the hostel's free wi-fi. Also, I'd seriously love one of these chairs in my own apartment.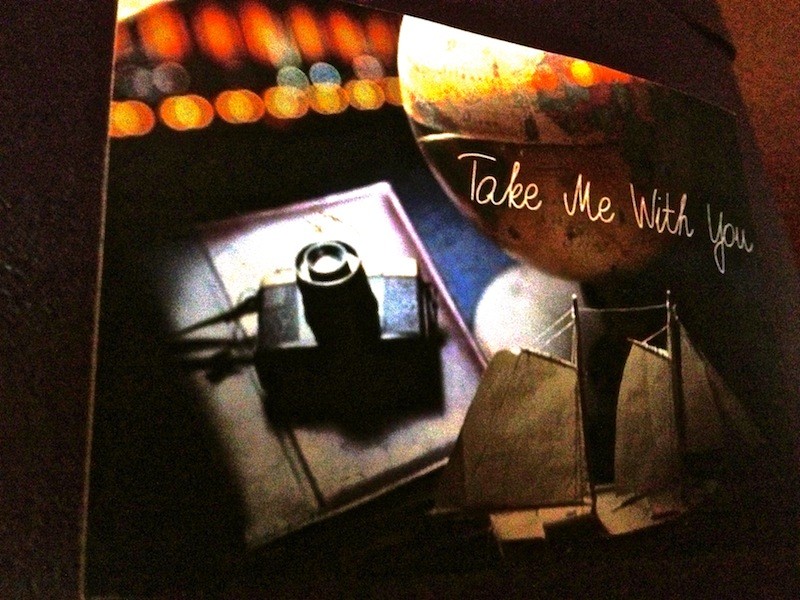 The enthusiastic traveller in me loved these suitcases aka tables in the lounge area.
The Bar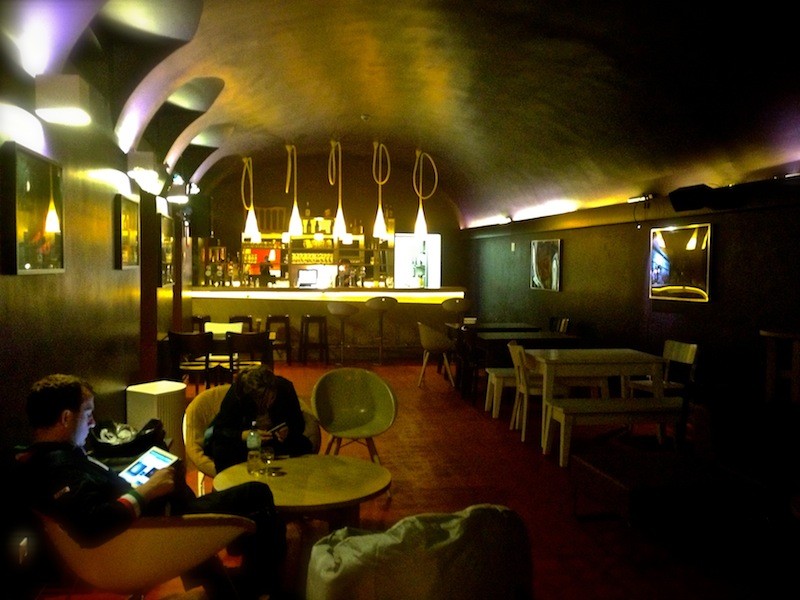 One of the perks of staying at this hostel is the free drink ticket that you get upon arrival. After I finished taking photos of the nearby Chain Bridge by night, I returned to the hostel and took advantage of having a nightcap at their bar. My choice was a red Hungarian wine.
It's a great place to hang out, meet others staying at the hostel, buy cheap drinks, and listen to lively music.
My Private Room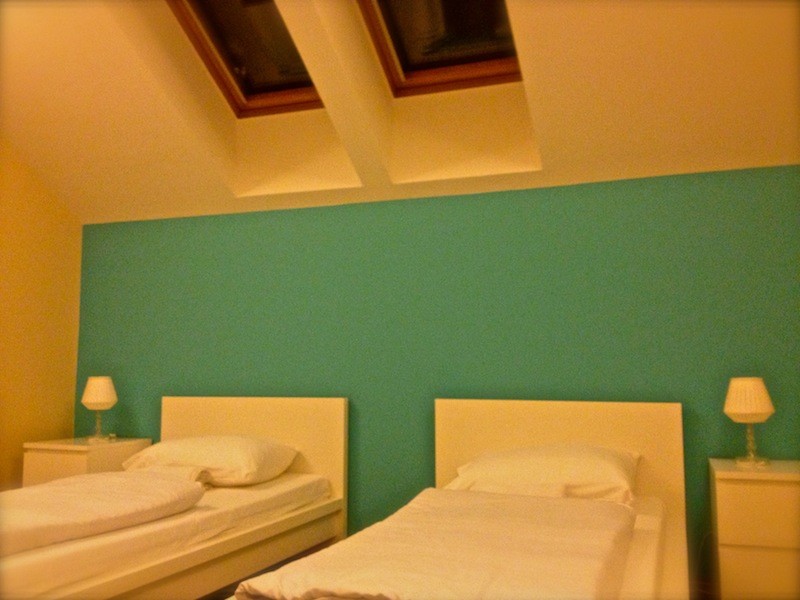 As this was my last trip in Europe before moving back home to Toronto, I booked my own room as I wanted privacy so I could get a good night's sleep and reflect on my final days in my favorite city. I'll be honest, I cried more than once during my stay so the private room was perfect.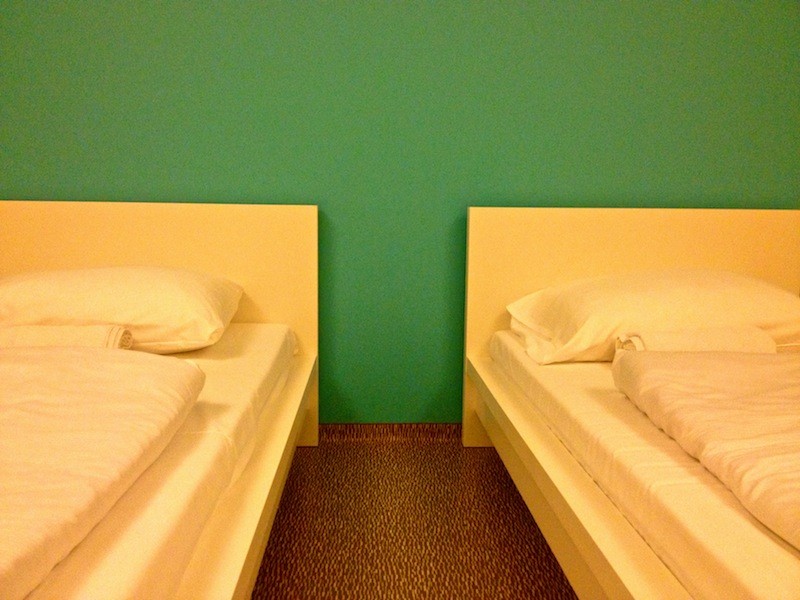 The room was huge and more than enough for me. As there were two beds, maybe I should have brought a friend with me after all. It was clean (looked after on a daily basis), and bright, and I loved those skylights.
Other bonus features – a full-length mirror and a hair dryer in the bathroom. Perfect for the girlie girl types like me!
The Super Sexy Staircase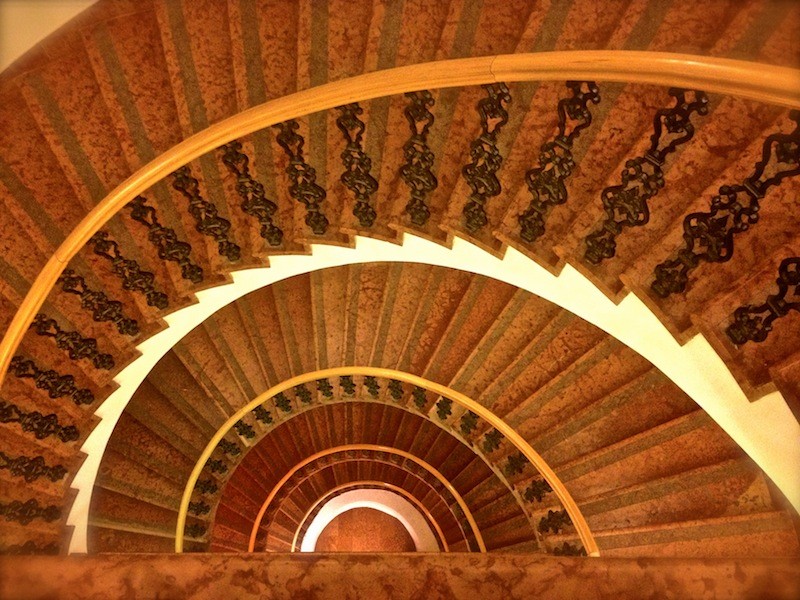 I also adored this spiral staircase and am glad the hostel didn't try to modernize it like they did to other parts of the property. I refused to use the elevator while there and only took the stairs so I could enjoy their beauty.
Location
Good to Know
1) The hostel is located in a central location on the Pest side of the city and there are lots of cool bars, restaurants, and nice shops nearby. In fact, you're in the midst of the Fashion District on Király Utca.
2) Wi-Fi is available throughout the hostel, in the common areas, and in all of the rooms.
3) You get a free drink ticket upon arrival. Drinks at the hostel bar are quite cheap.
4) There's a nice buffet breakfast available daily, which is also very affordable.
5) My room cost me about €24 euros a night. Not bad, especially considering it was a private room.
6) The staff are really fun and extra friendly. They gave me tips about how to use public transportation and helped set me up with appointments to check out the former Invisible Exhibition and the Area 51 Project, both seriously cool experiences.
7) If you'd prefer to stay somewhere else than this awesome hostel, take a look at options on booking.com.
8) Experience Budapest on a deeper level by booking a guided tour.
9) If you love Budapest as much as I do, read my other blog posts about the city:
*Disclosure – This post contains some affiliate links. If you book a tour or hotel, I'll earn a tiny commission at no extra cost to you. Thanks for your support.