Years back, I headed to my favorite German city Hamburg, not once but twice in the same month! That first weekend, I went there for a brief 24 hours, hanging out at the Gastwerk Hotel to get away from it all. My first months in Berlin were stressful and I needed some quality "me time". I returned a mere few weeks later over Easter weekend to properly explore the city and experience yet another design hotel, the 25hours Altes Hafenamt.
A Review Of 25hours Hotel Altes Hafenamt Hamburg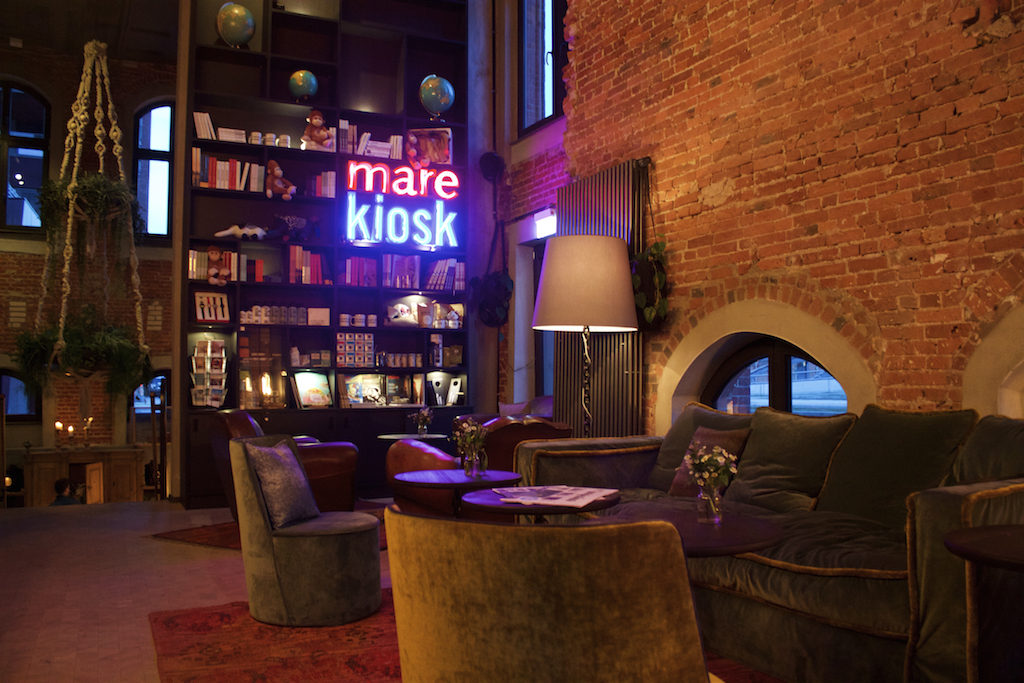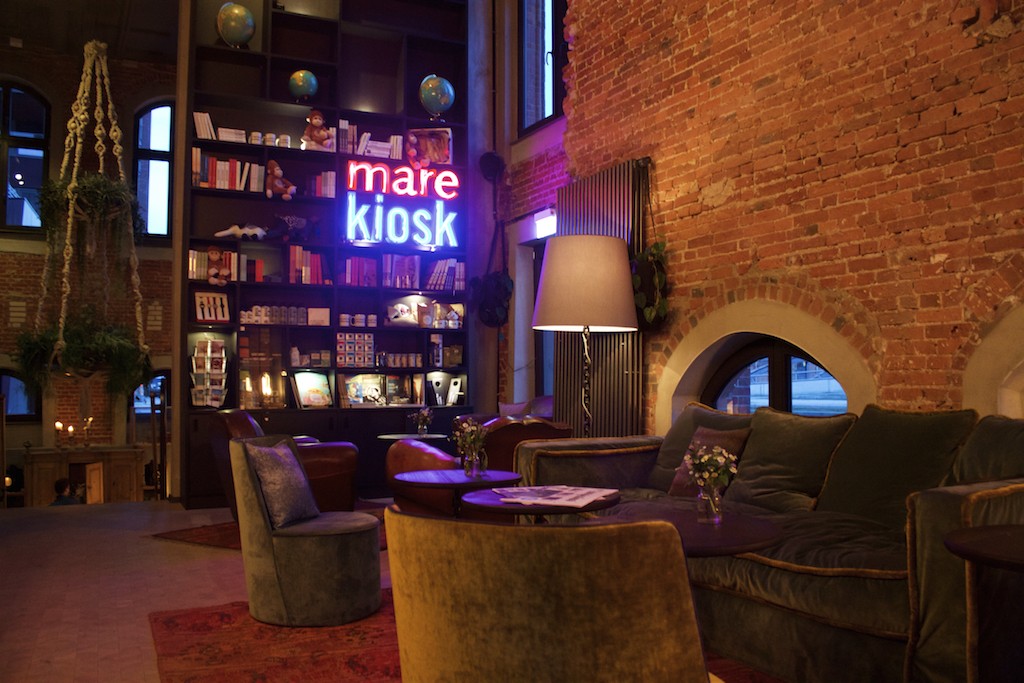 A newer offering from the 25hours hotel chain, which also has locations in Berlin and Frankfurt, is their third hotel in Hamburg. Situated in a historic venue, the former office for Electricity and Construction, the small boutique hotel now houses 49 rooms decked out in a nautical theme befitting of its maritime past.
The cozy lobby of the 25hours Altes Hafenamt, with its exposed brick, modern touches, and overall warm setting, makes you feel immediately welcome upon check-in.
The M Room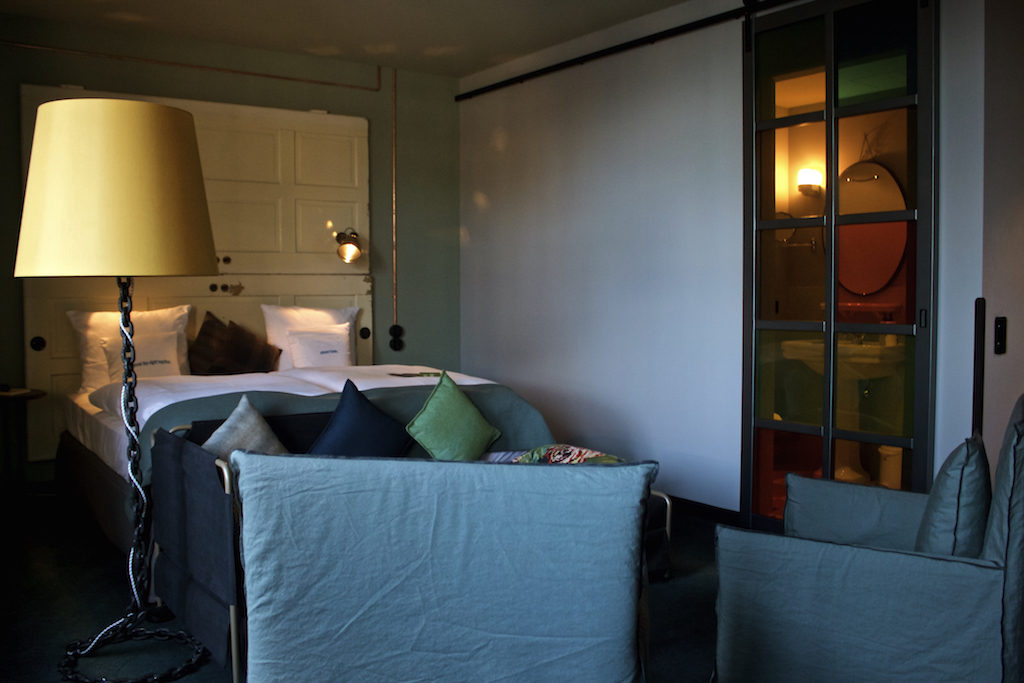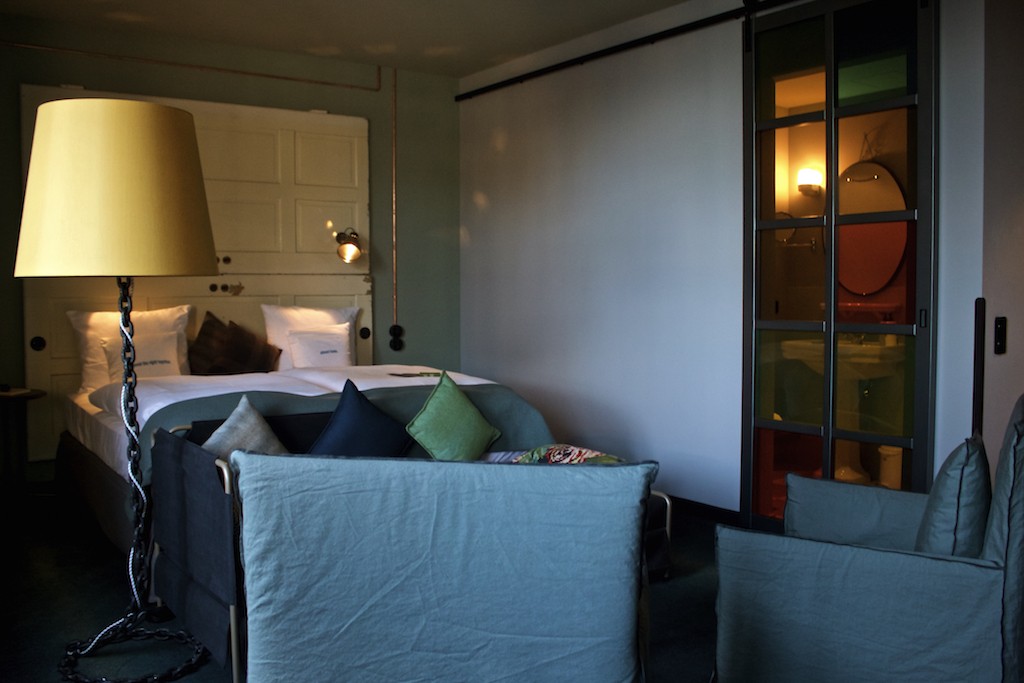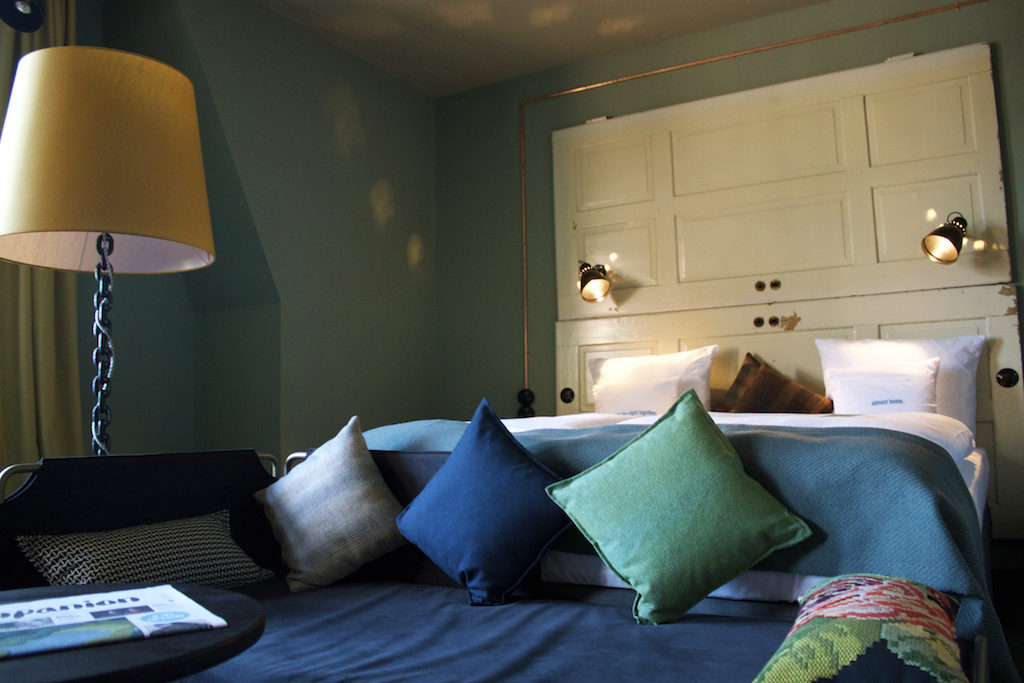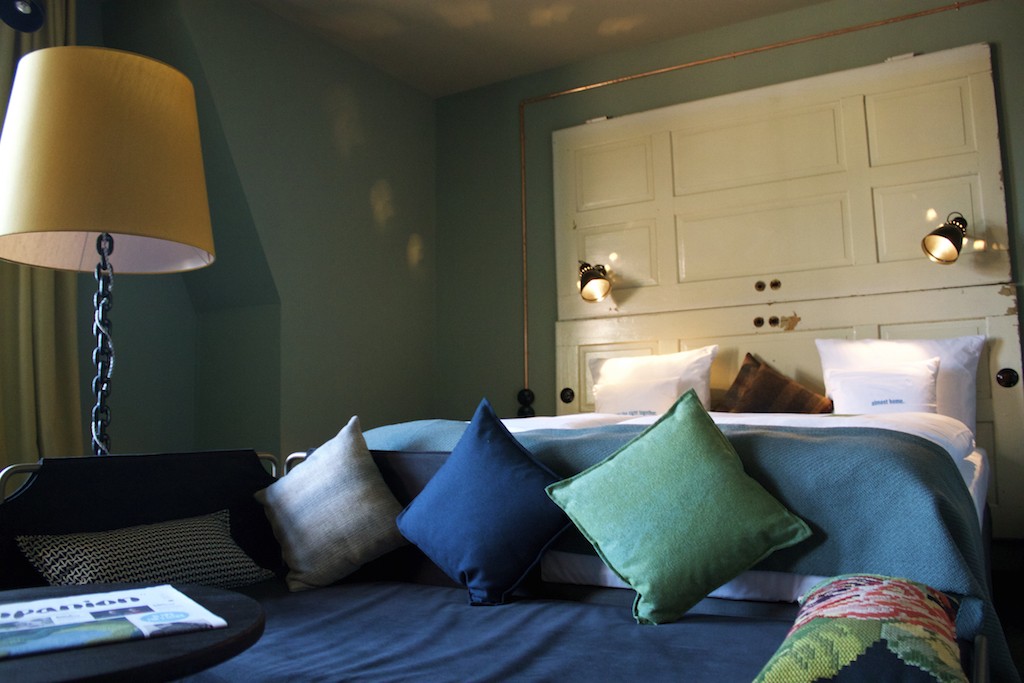 The 25hours Hotel Altes Hafenamt Hamburg offers four luxurious room types, starting with the M-room, which is where I stayed. Also available are M-attic rooms, L-rooms, and XL-rooms. The maritime theme pervaded the 25-square-meter room, which came with a king-sized bed (crowned with an old door for a headboard), a small seating area, a desk, and a bathroom complete with a rain shower.
Considering that I'd stayed at a hostel the night before, the room became my temporary sanctuary from the rest of the world.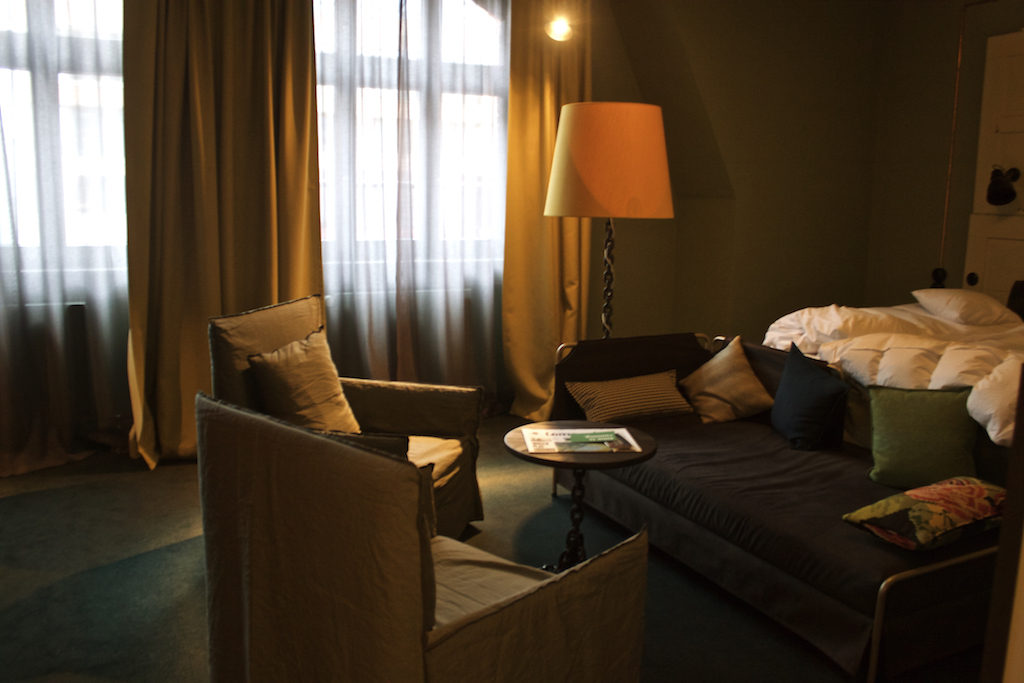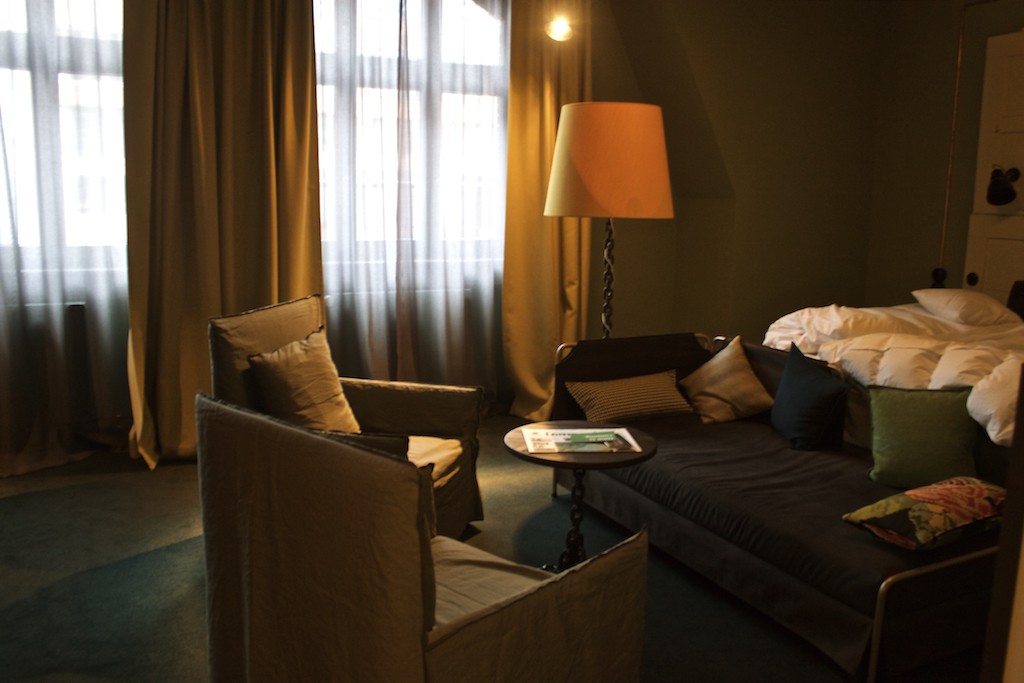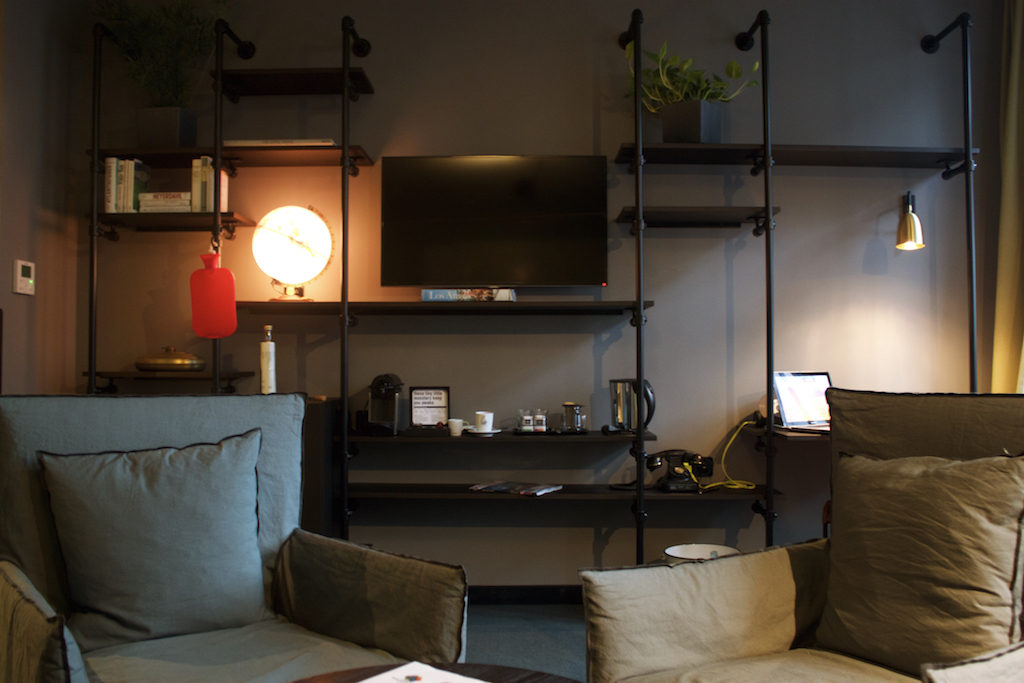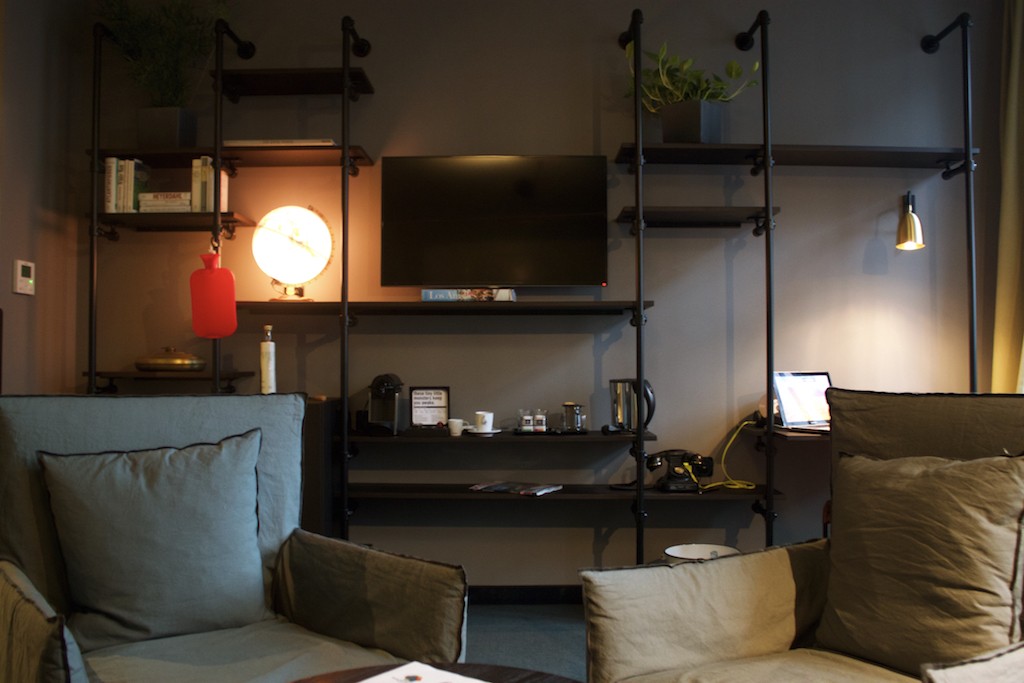 As I love the weird and offbeat, I appreciated the quirky design details found around the room, like a lighted globe, face masks, and toiletries encouraging guests to conserve energy while showering.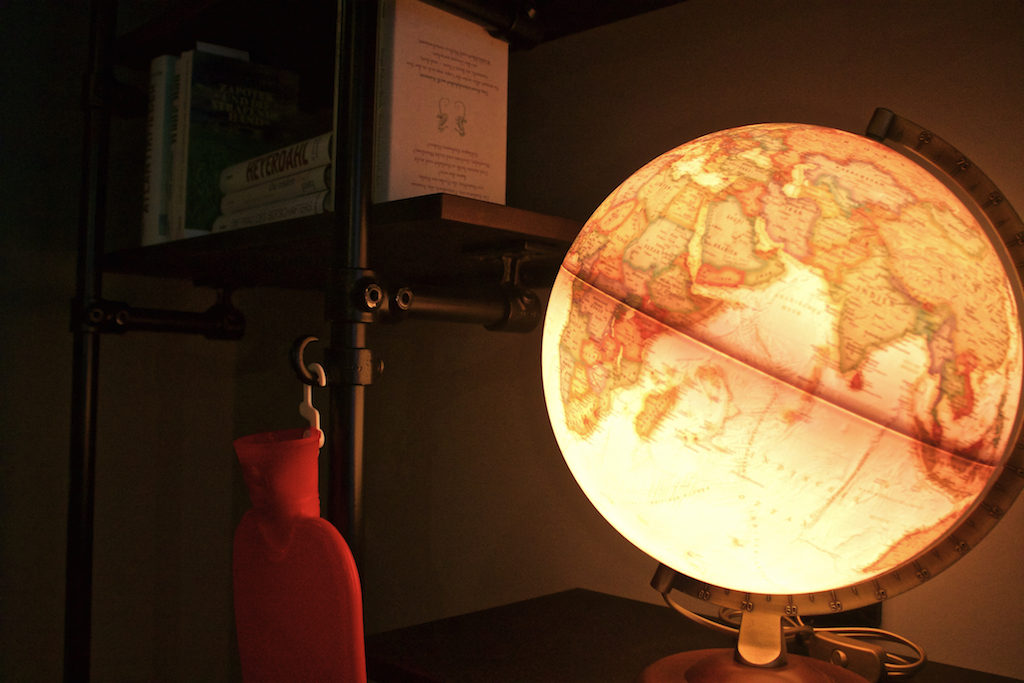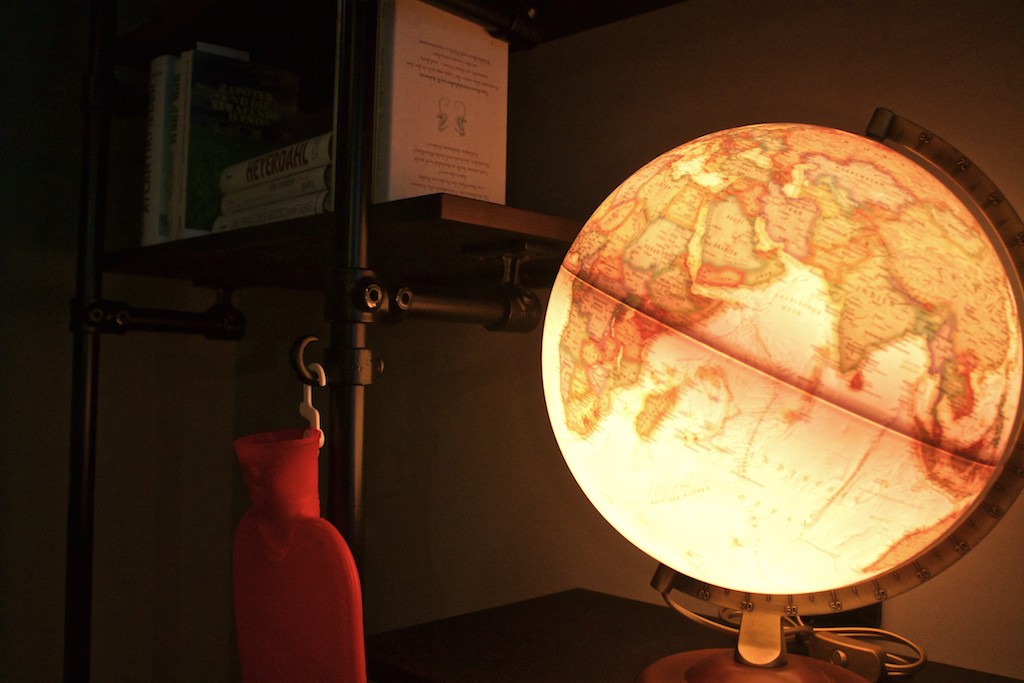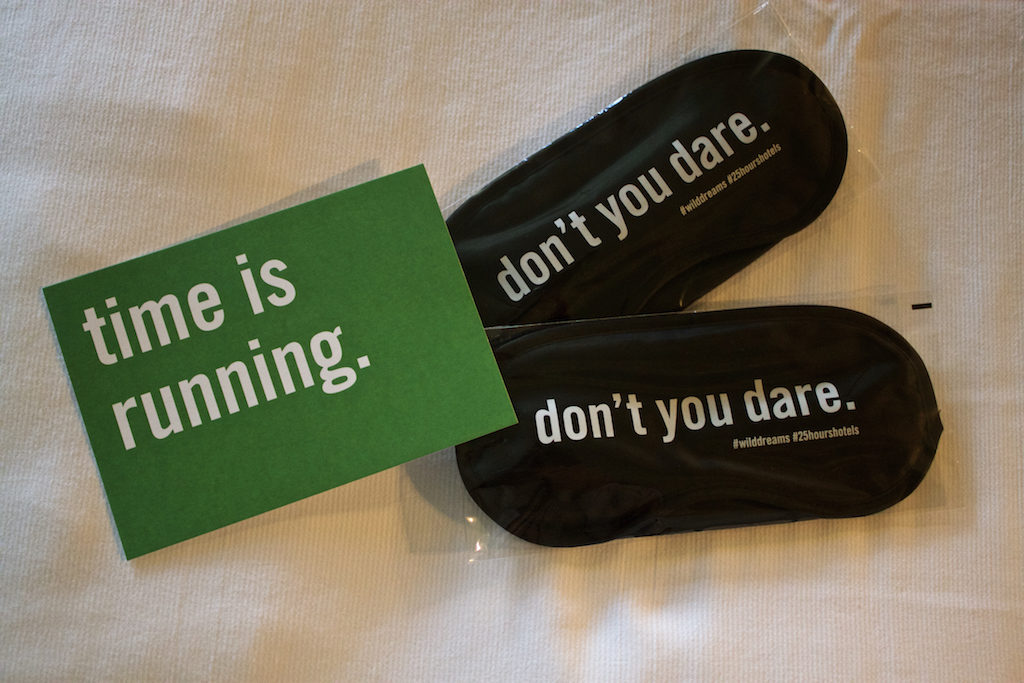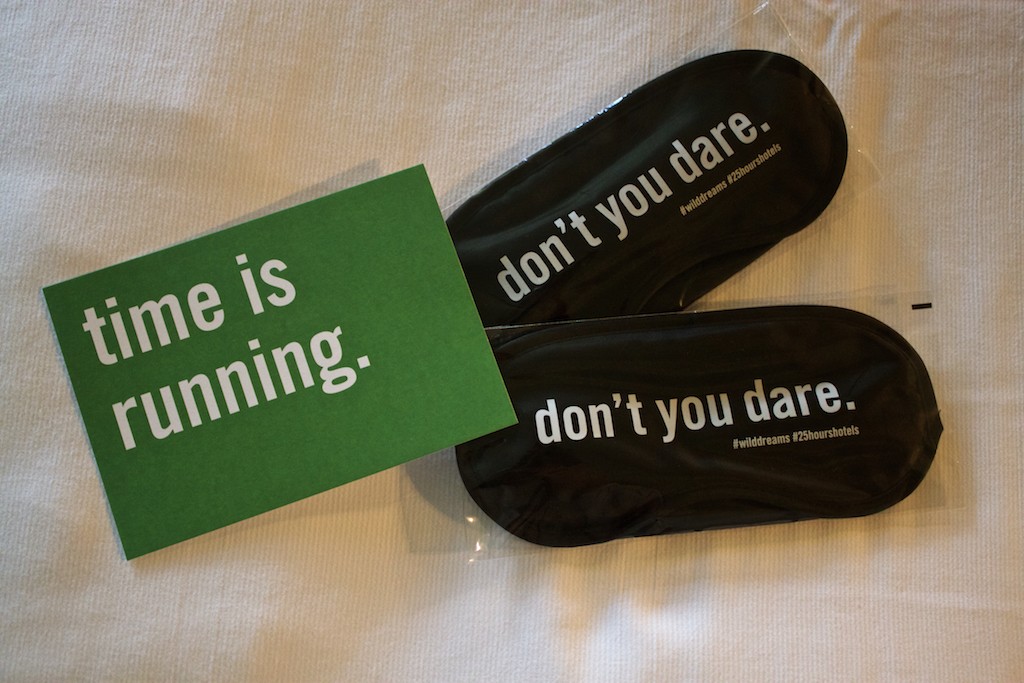 Neni Restaurant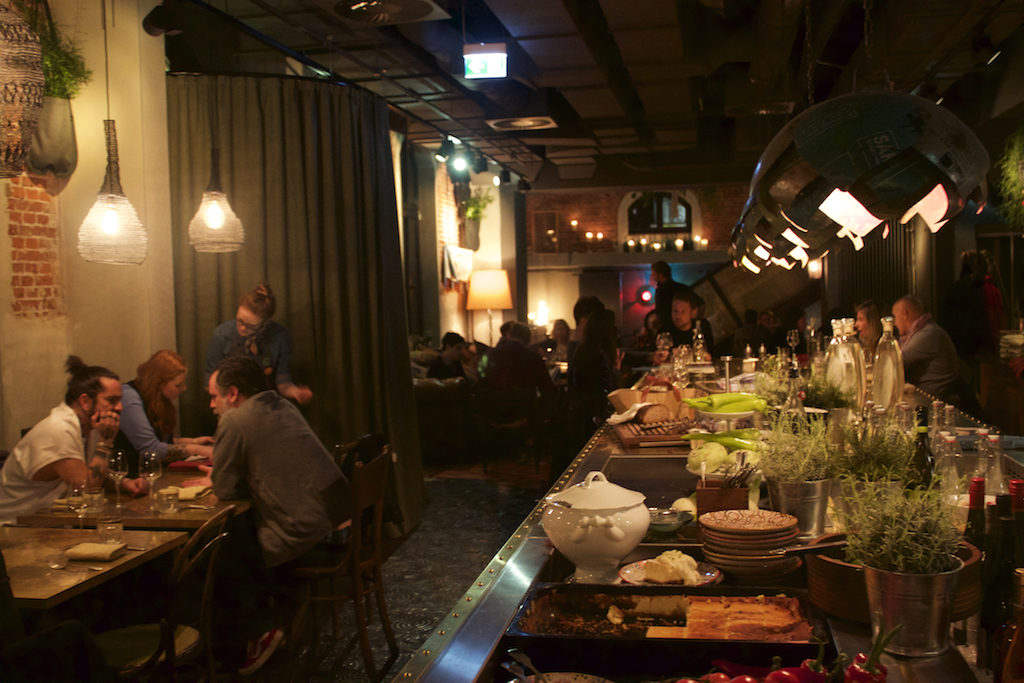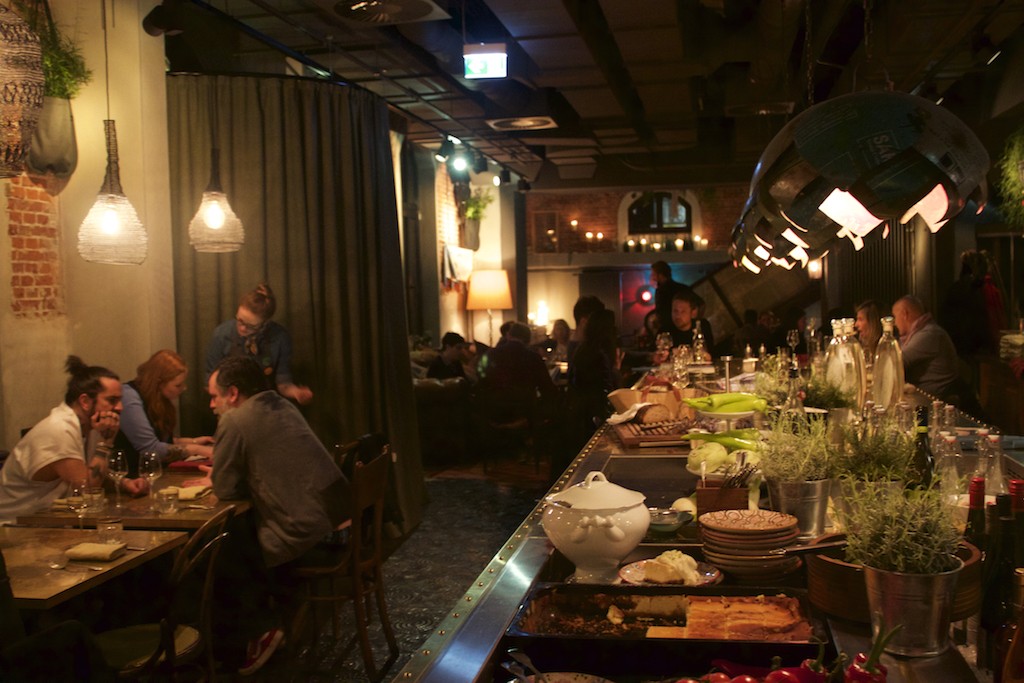 Located on the main floor of the hotel, the Eastern Mediterranean Neni Restaurant serves up an intoxicating fusion of Persian, Arabic, Moroccan, Israeli, and Turkish dishes. When I arrived, the restaurant was jam-packed, surely a good sign for the meal to come. I readied myself for a mouth-watering tasting experience.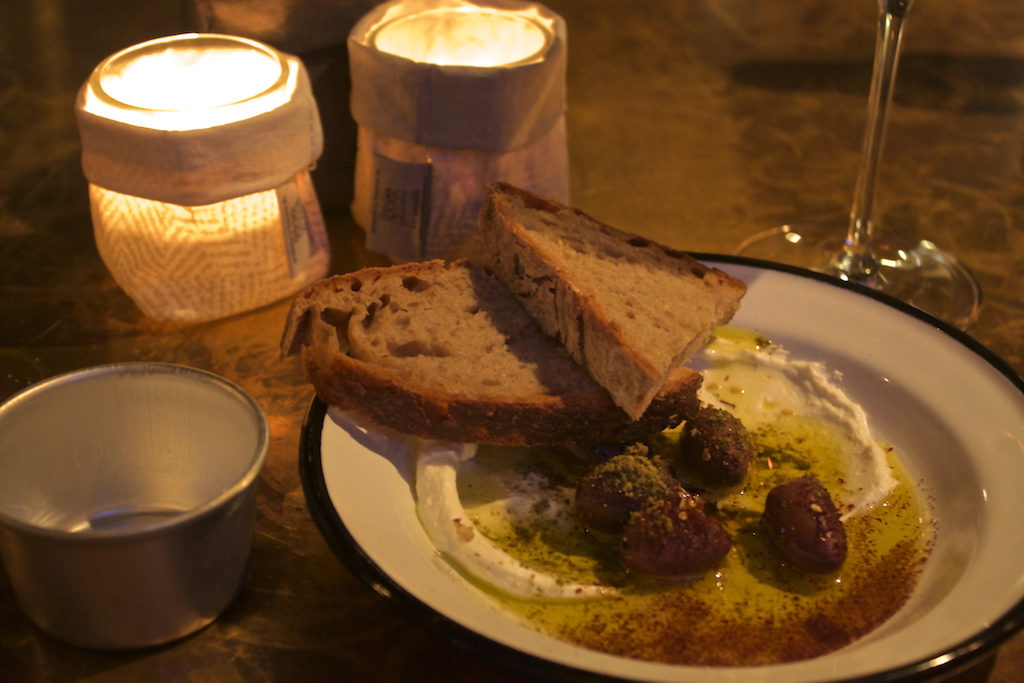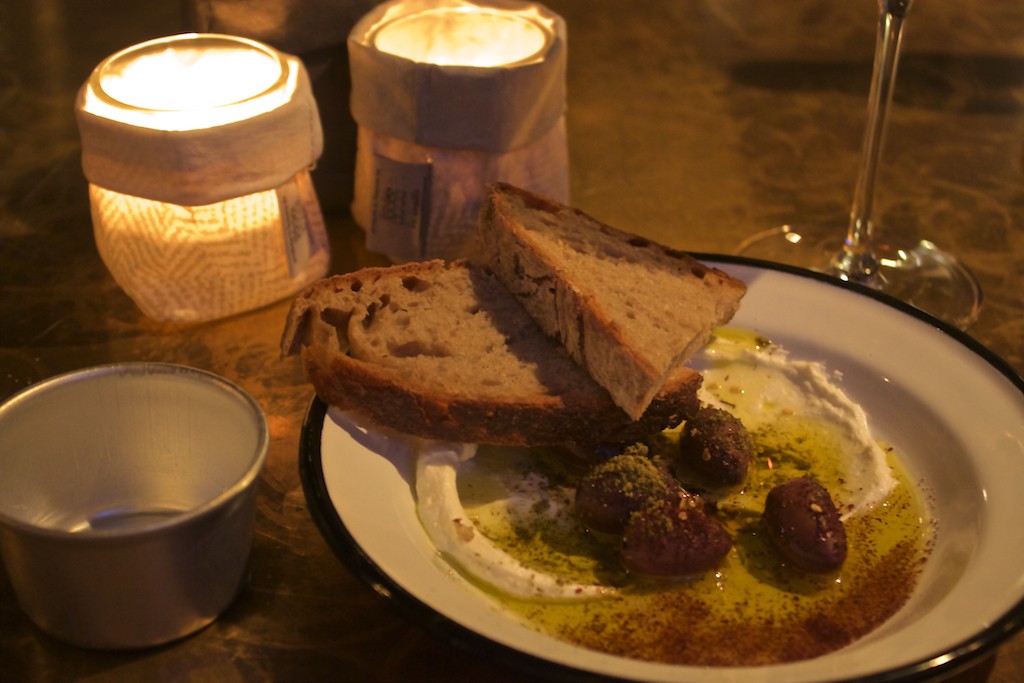 After I placed my order, the server quickly returned and rather pleasantly surprised me with a small plate of hummus, homemade bread, and olives.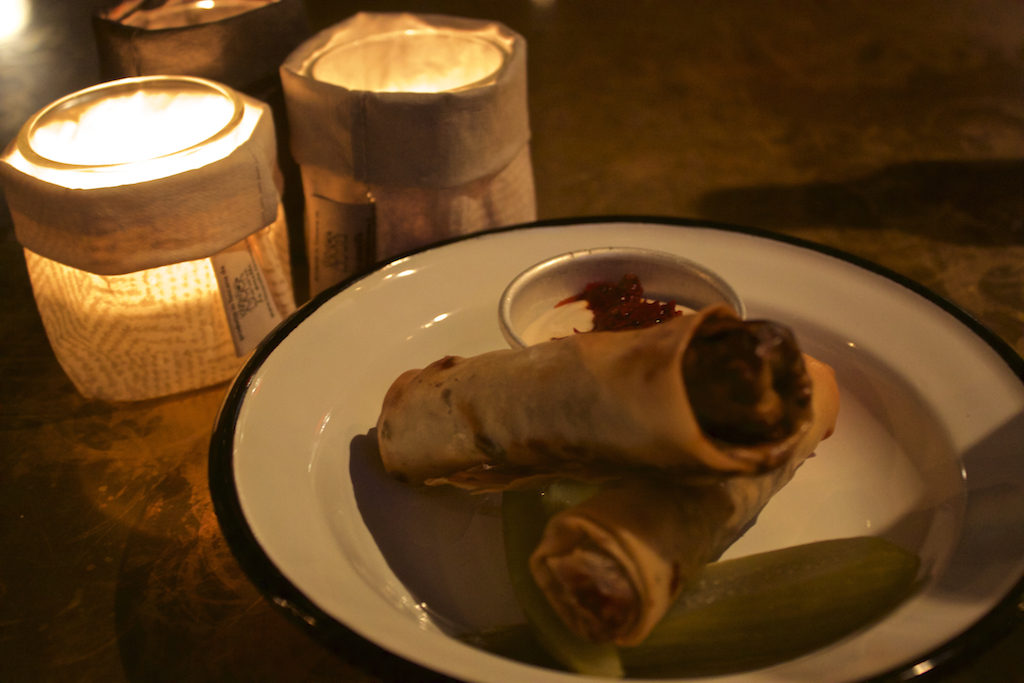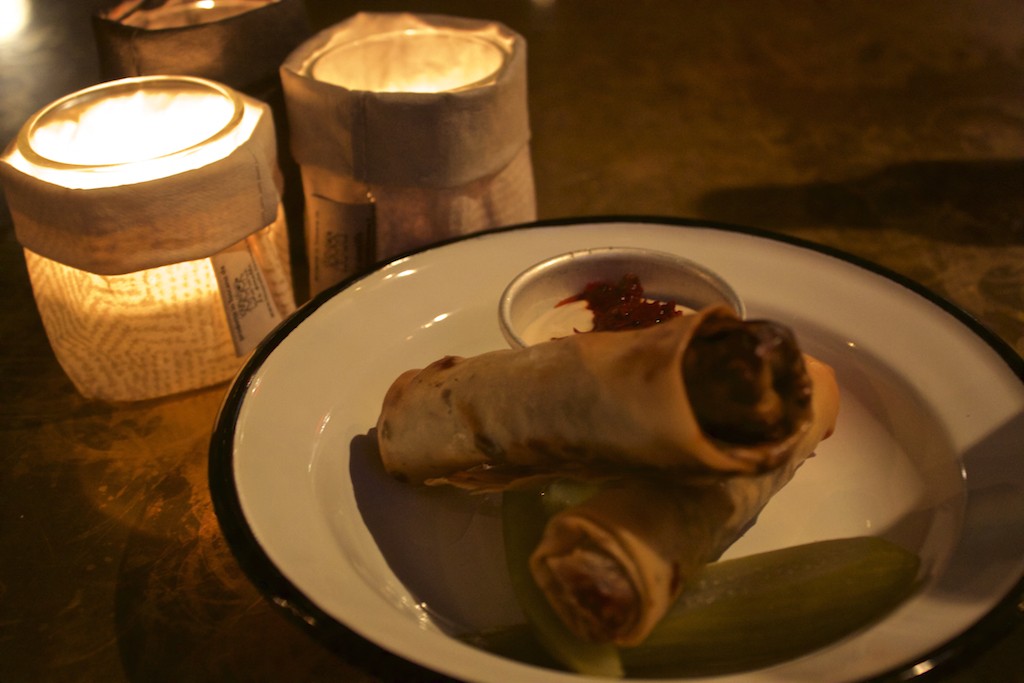 Next up was an appetizer of Zigarren, "oriental spring rolls filled with minced beef, pine nuts, and spices, served with Har Bracha tahini." While I could've ordered another plate, I couldn't wait for my main to arrive. Following that, I opted for the Jerusalem Teller, comprising of "grilled chicken with oriental spices, fresh herbs, hummus, Har Bracha tahini, bell pepper, and Neni's pita bread."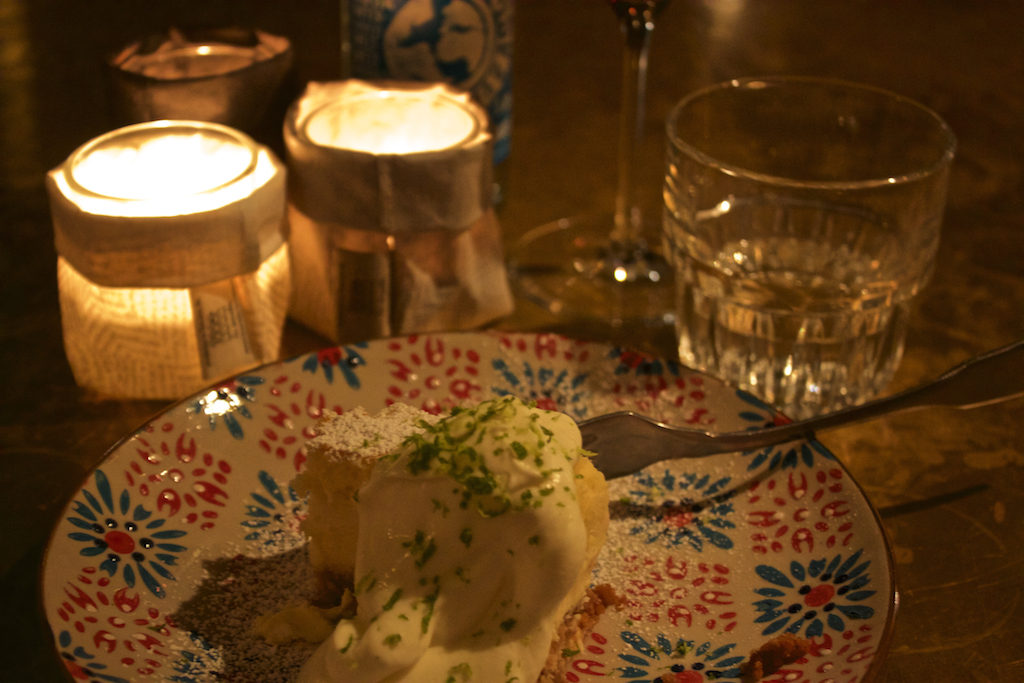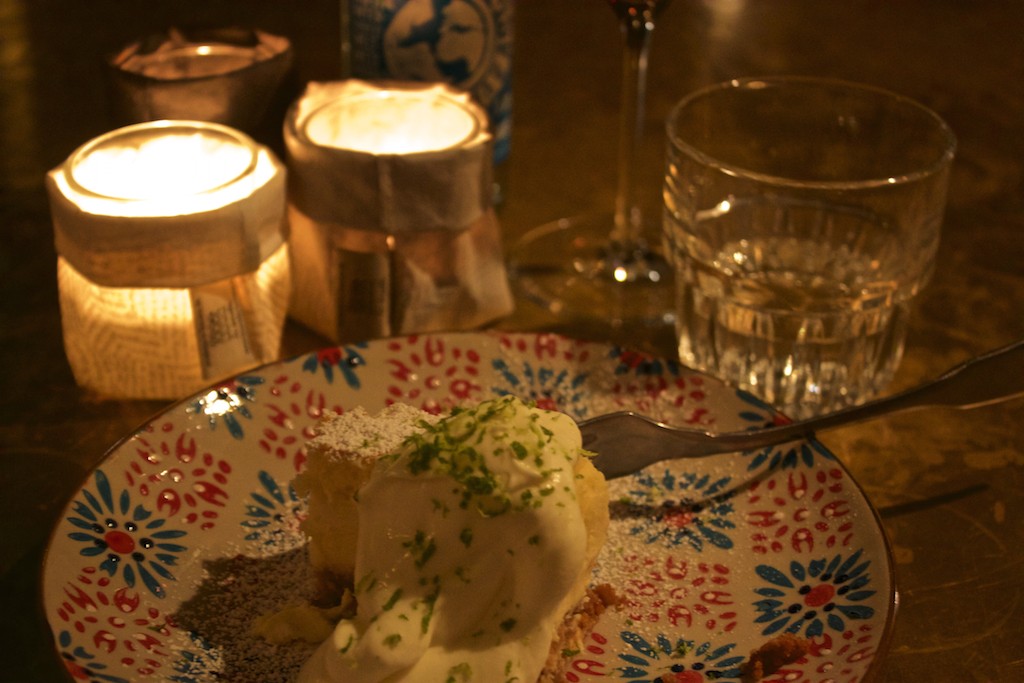 Although I was stuffed, and I didn't order it, the server came by with yet another sweet surprise, a small piece of homemade cheesecake, doled out on the cutest of plates.

Tip – To get an idea as to their full culinary offerings, check out Neni's menu. You can further complement each course with a glass of wine — simply request an expert recommendation from the incredible waitstaff.
What do you think about the 25hours Hotel Altes Hafenamt Hamburg? Would you stay here? Do you recommend any other properties in Hamburg?
Location
Good To Know
1) Room prices at the 25hours Hotel Altes Hafenamt Hamburg are fairly reasonable, with varying room types all starting around €150 per night.
2) On weekdays, Restaurant Neni opens at 12:00 p.m. and closes at 11:00 p.m. On weekends, they're open from 12:30 p.m. through 11:00 p.m. A breakfast buffet is available daily from 6:30 a.m. – 10:30 a.m. during the week and from 7:00 a.m. – 11:30 p.m. on weekends, costing €19 a person.
3) Wi-Fi's available throughout the entire hotel.
4) For rest and relaxation, guests of the hotel have access to the sauna in the nearby 25hours Hotel HafenCity (just around the corner). There's also a small gym equipped with a small rooftop terrace.
5) Underground parking is available next to the hotel. Speak to the hotel concierge for more details. You can rent a Mini or a bike for free. Again, chat with the concierge for availability and booking. If you're thinking about road-tripping through Germany, consider renting a car.
6) The nearest U-Bahn station is Überseequartier, only 300 meters from the hotel. A taxi ride from Hamburg Hauptbahnhof will run you about €10.
7) If you want to look into other Hamburg hotel options, check booking.com:
8) For guided tours in Hamburg, look no further than here.
9) If you're as fond of Germany as I am, definitely give some of our other posts a read.
*Disclosure – This post contains some affiliate links. If you book a tour or hotel, I'll earn a tiny commission at no extra cost to you. Thanks for your support!