The Thai capital is many things all at once. Crowded, beautiful, humid, strange, bustling, colorful, and complex.
As a first-time visitor to Asia (never mind Bangkok), I found myself absolutely fascinated by everything I saw, as it was so very different from any other place I've ever traveled. I couldn't stop staring at my surroundings, wanting to taste the food, talk to people, and learn more about everyday life.
Very much like my home city of Berlin, Bangkok is truly a place where you could wander for days on end and still barely scratch the surface of all there is to experience.
Experience Bangkok Chinatown Through 30 Photos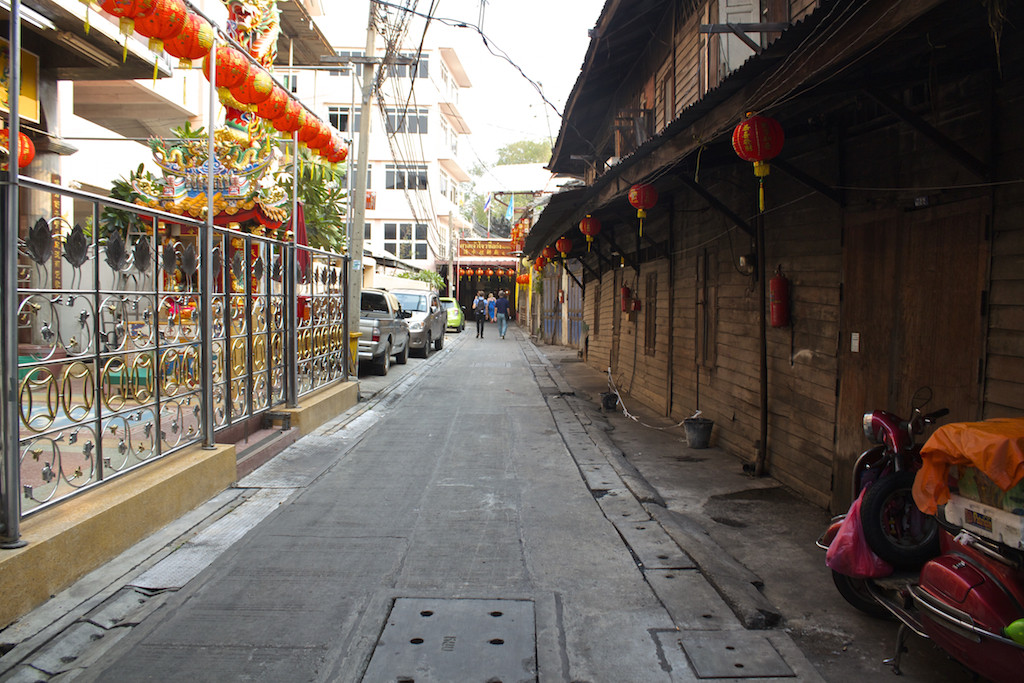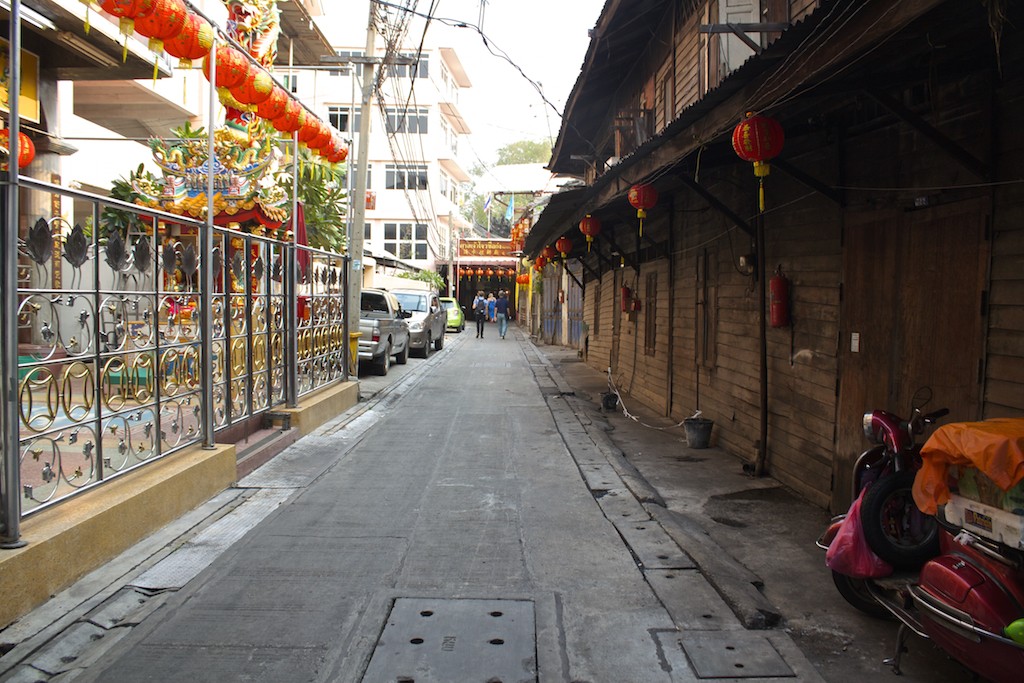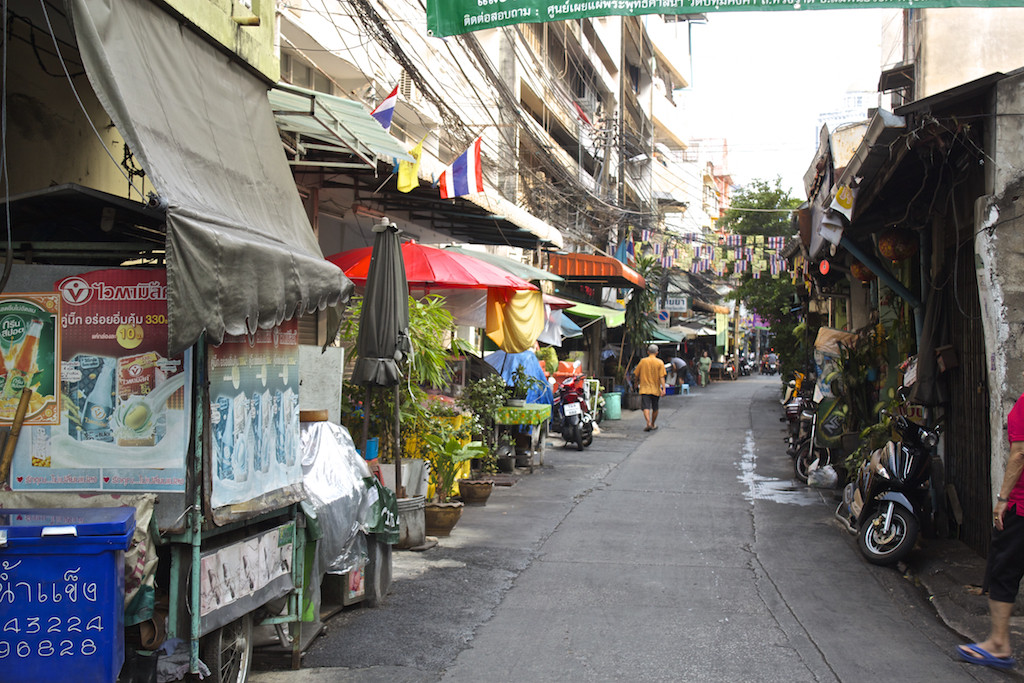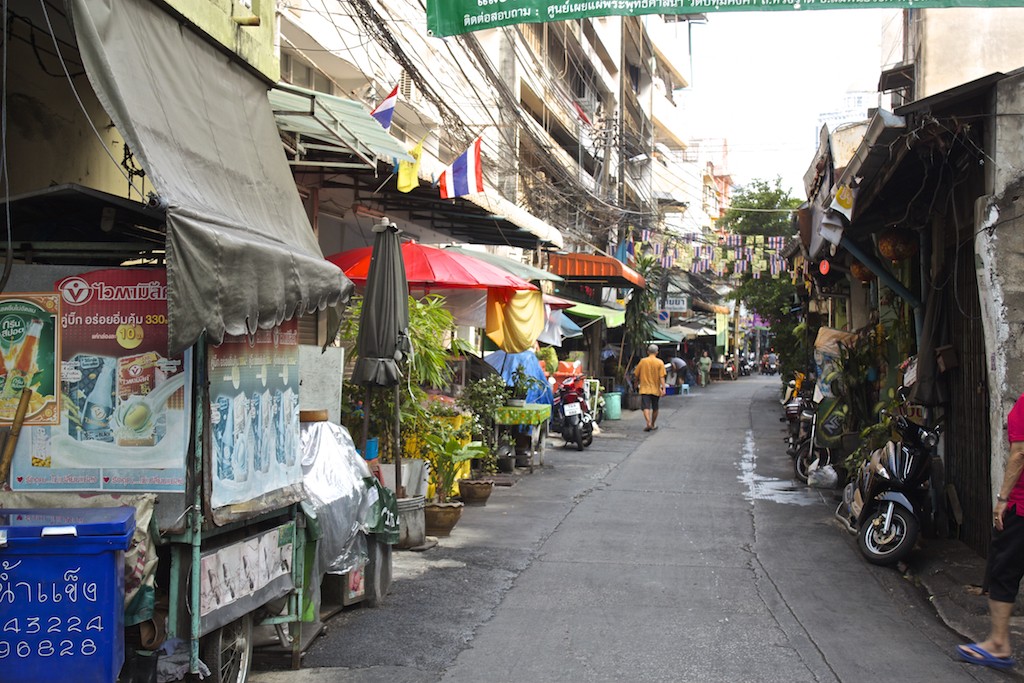 After exploring the chilled-out and laid-back Thonburi district in Bangkok, our group set off to walk through the chaotic and frenzied Bangkok Chinatown. This very happening one-kilometer strip attracts massive throngs of people each day and is pretty much, always busy. As you walk through the narrow streets and tiny alleyways, you'll find yourself hard-pressed not to bump into other people. Settled in the 1780s by Chinese merchants (actually predating the founding of the capital), Bangkok Chinatown now retains a large Chinese population who continue to practice their cultural traditions. The area is even said to be shaped like a dragon.
In my opinion, Bangkok Chinatown is best experienced on an empty stomach and a cash-filled wallet! Stuffed with Chinese temples, food stalls, gold merchants, restaurants, wooden shop houses, and streetside beauty 'salons' (seriously), Chinatown is a place you can easily spend hours shopping and feasting on all that delicious food.
To give you a better idea of what it's like to experience this area for yourself, I thought I'd show you versus tell you through these 30 photos of Bangkok Chinatown.
The Big Busy Streets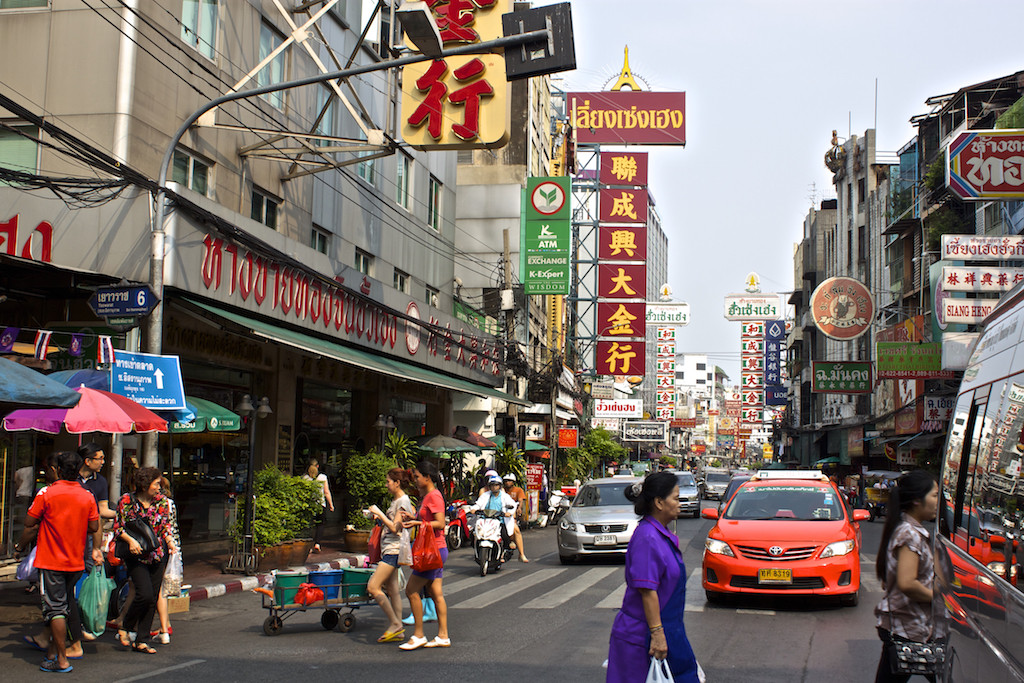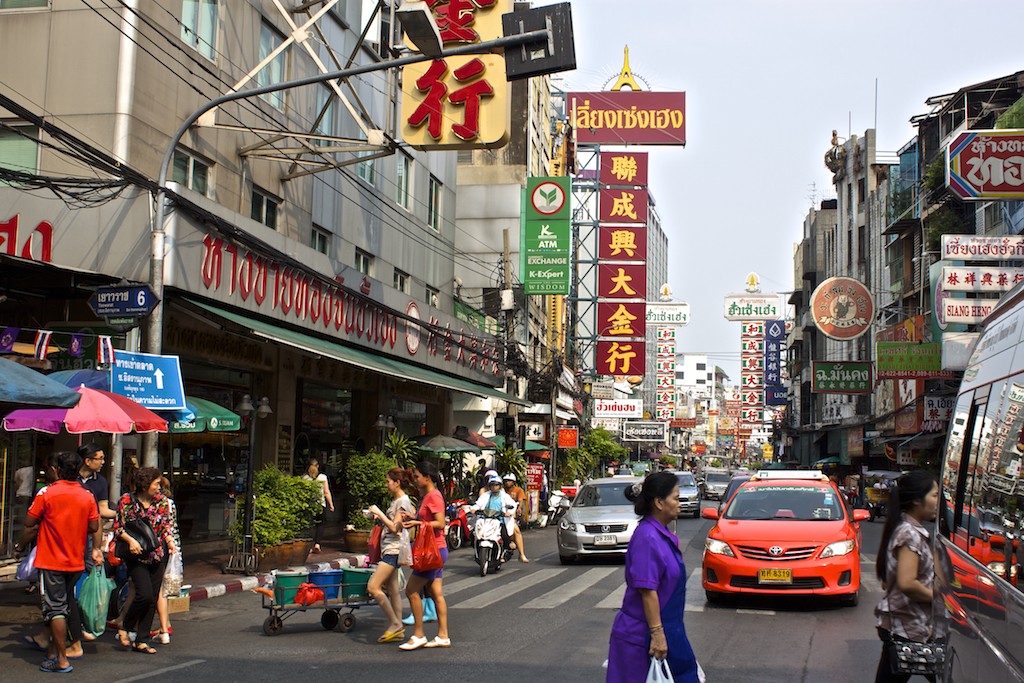 Bangkok Chinatown's wide streets are jam-packed with cars, tuk-tuks, motorcycles, and pedestrians. It actually reminded me of Times Square in New York but on a way more intense level. I know that I'd personally never drive through these streets and was even scared at first to walk across them.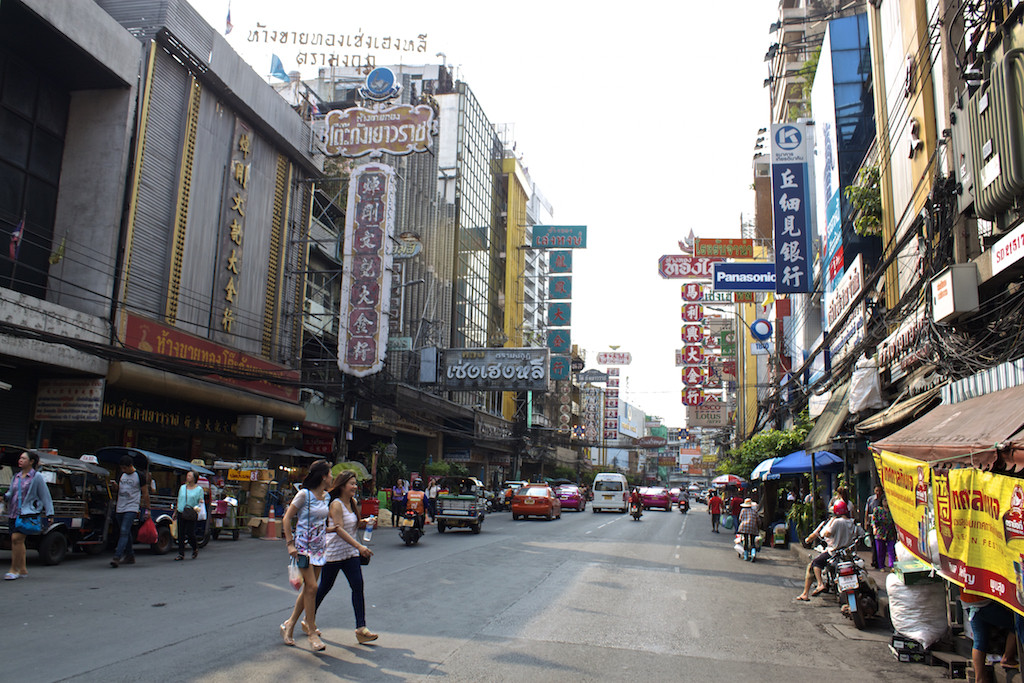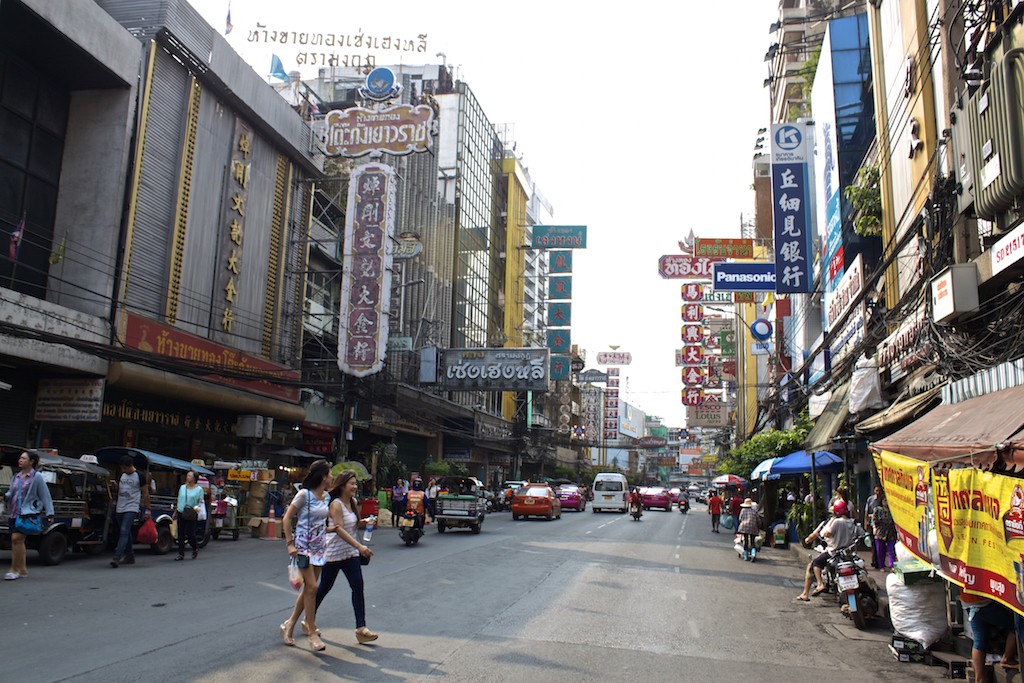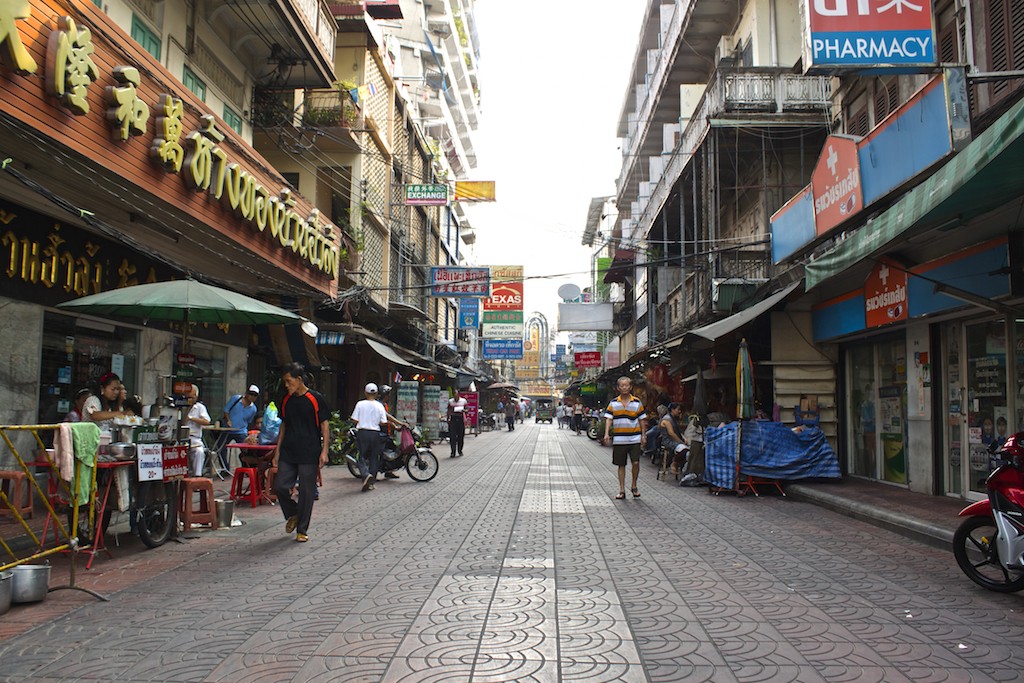 The Narrow Alleyways
This is when things started to get more interesting from a "fresh food" perspective. Yes, I am allll about the food, and when in Thailand, how can you not be? There were vendors selling everything you can imagine. I was already hungry and our tour had just begun.
The Markets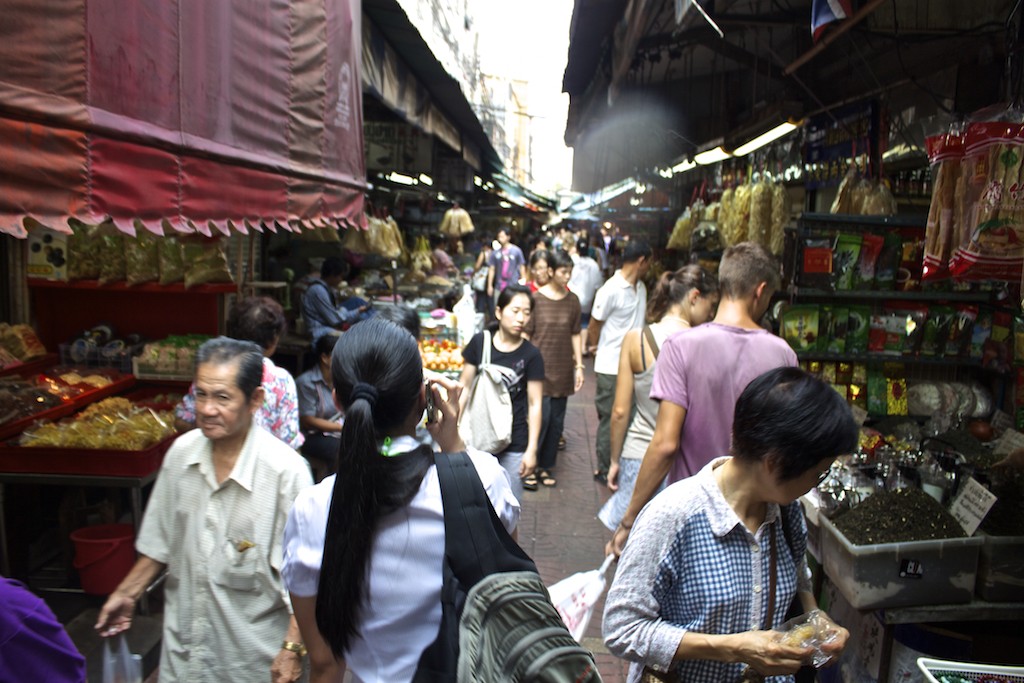 As crowded as it can get in the tiny space available, people were still riding their motorcycles through.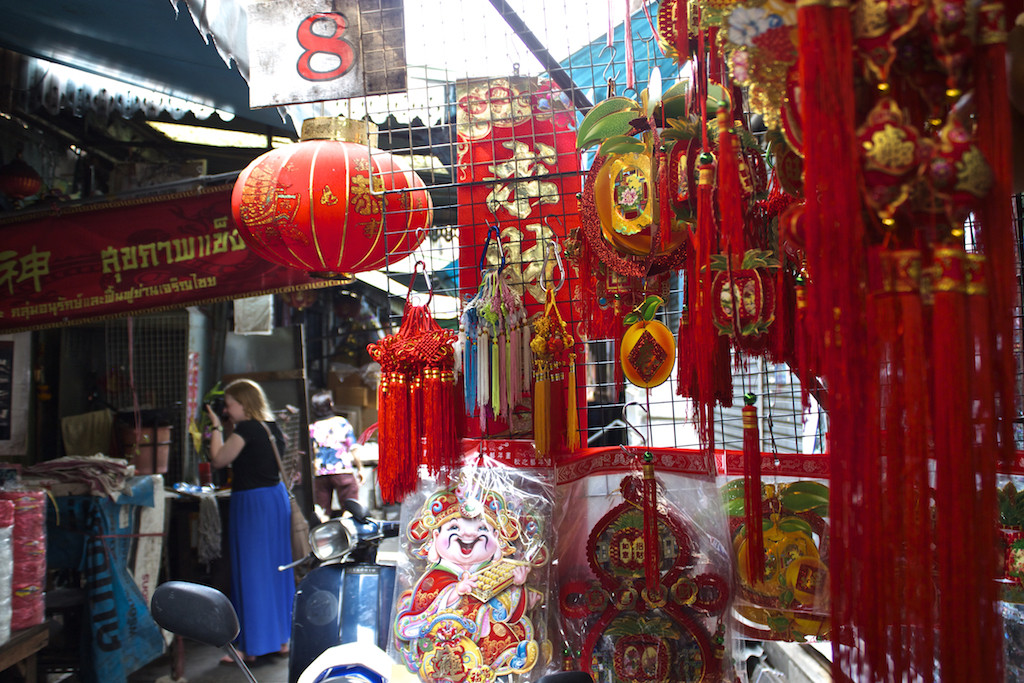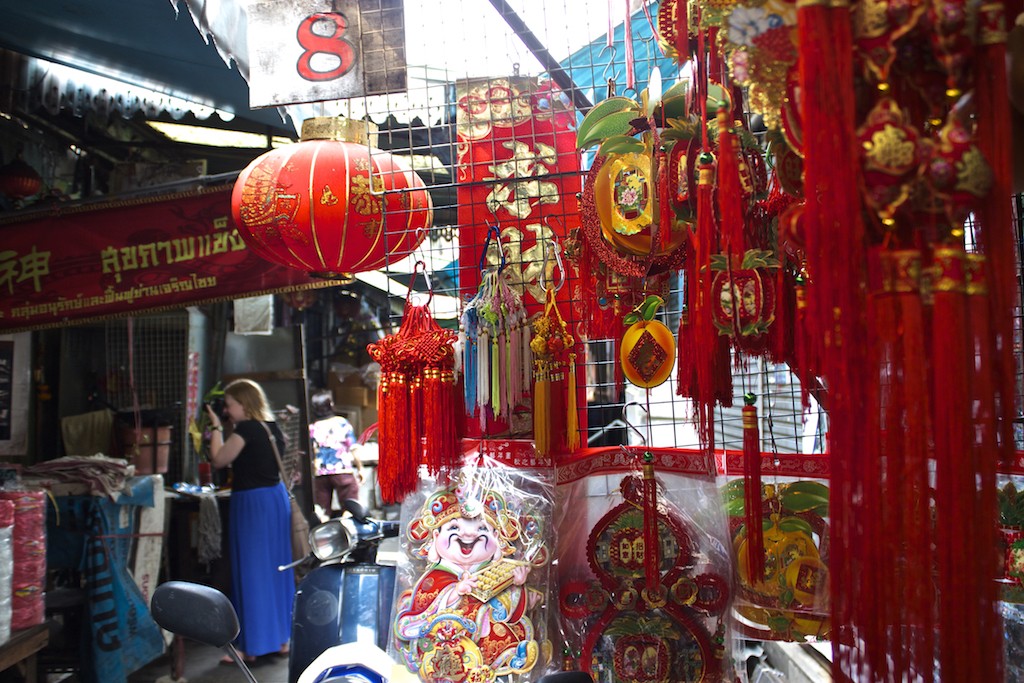 The Food Stands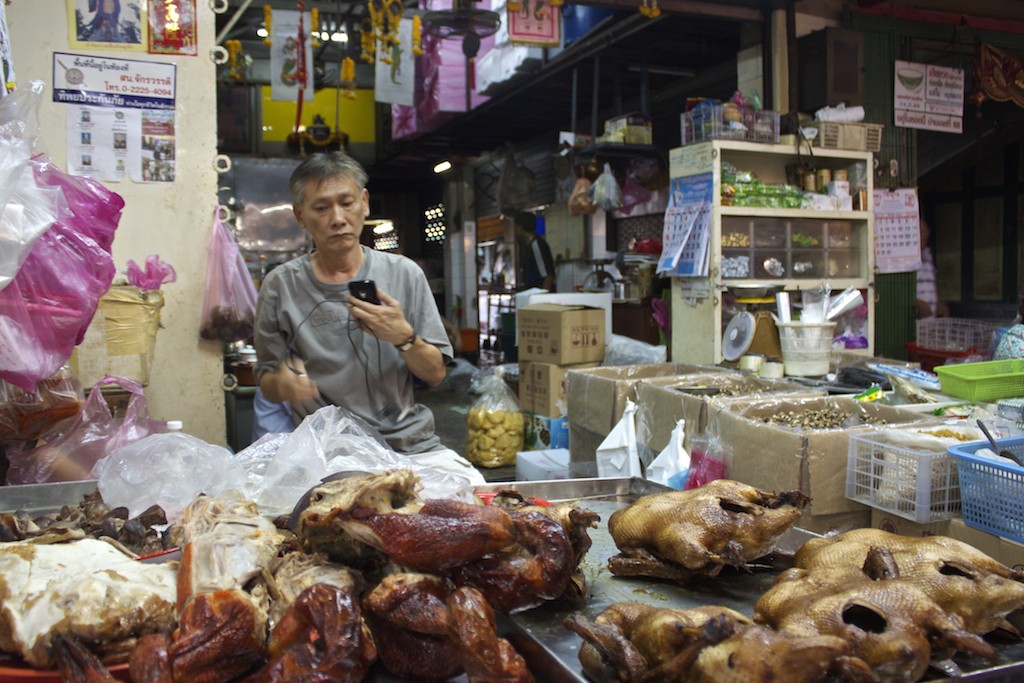 The food in Chinatown is out of this world. From fruits to vegetables, to fish and meat, there isn't a Thai or Chinese specialty that you can't find. There are even drinks in bags to go (apparently a thing in Asia in place of takeout cups).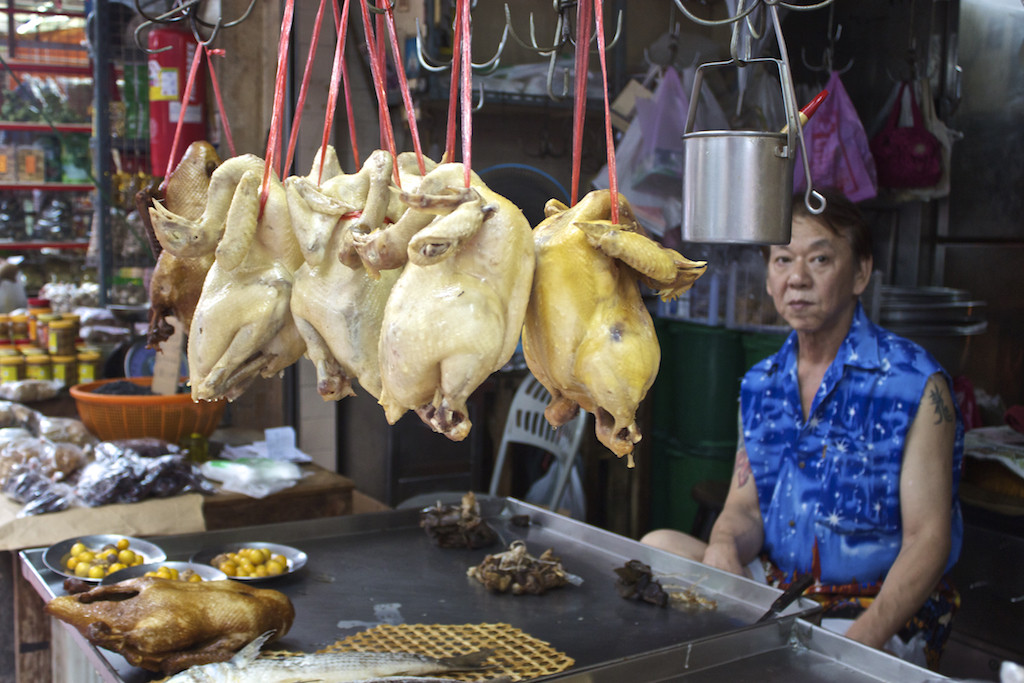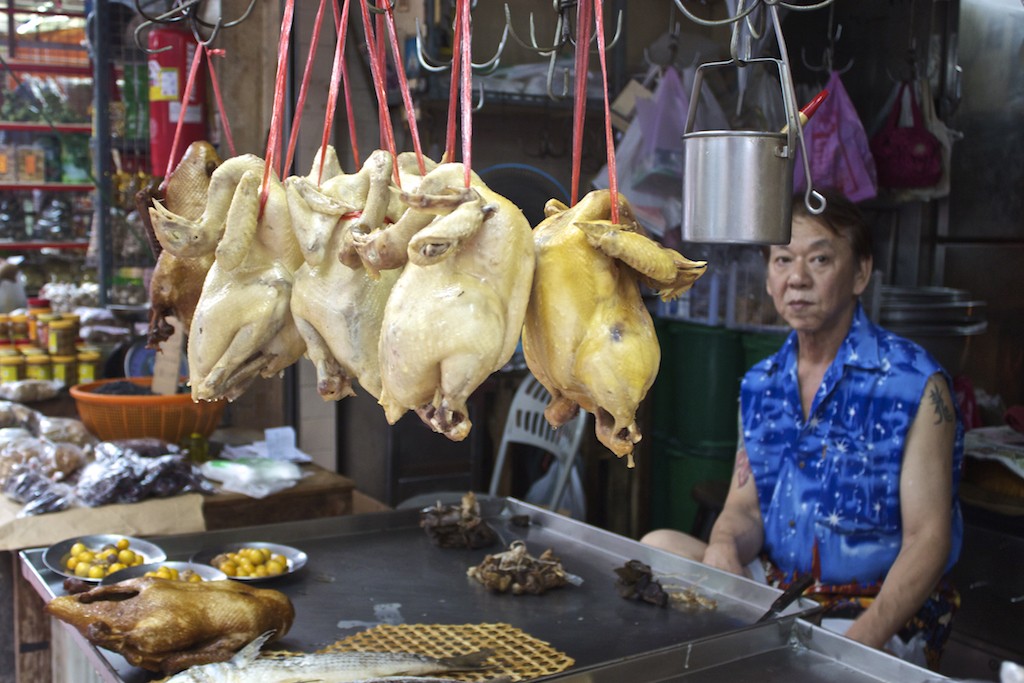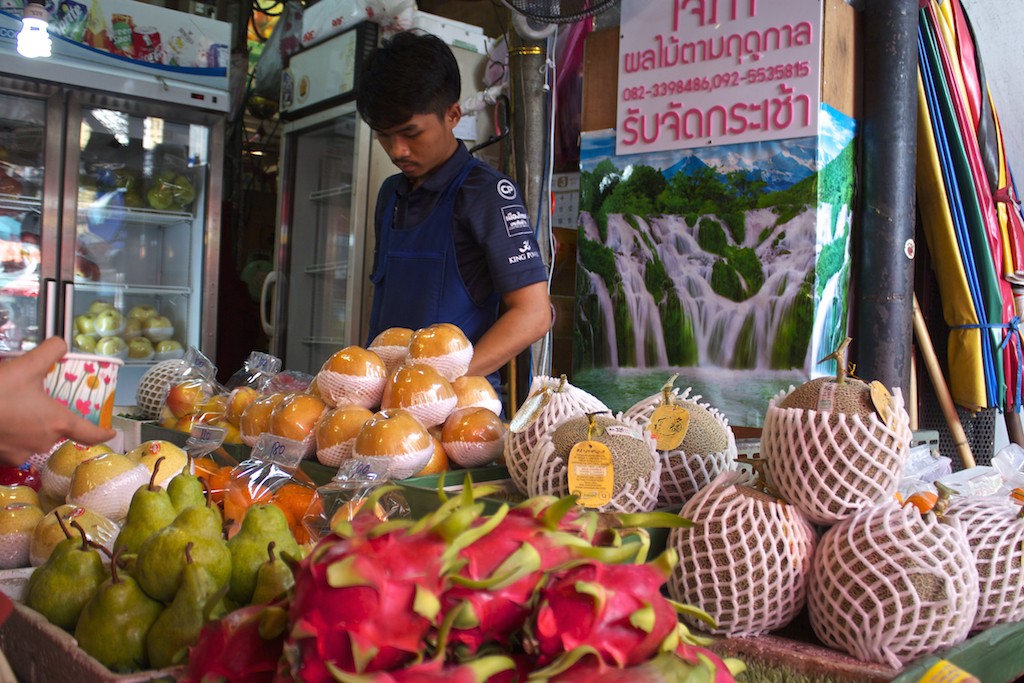 The smells wafting through the air will lead you from one stand to another, and you'll feel overwhelmed trying to figure out which dish you want to try first. Even if you're not hungry, it's fascinating to simply walk through the markets, people-watch, and gaze at all that's on offer.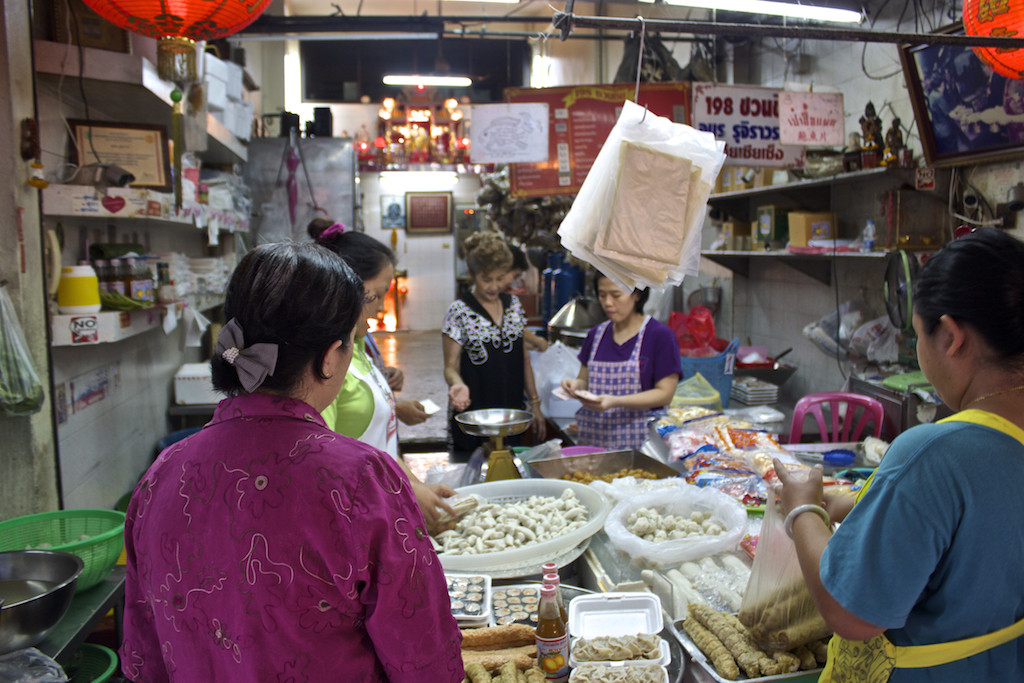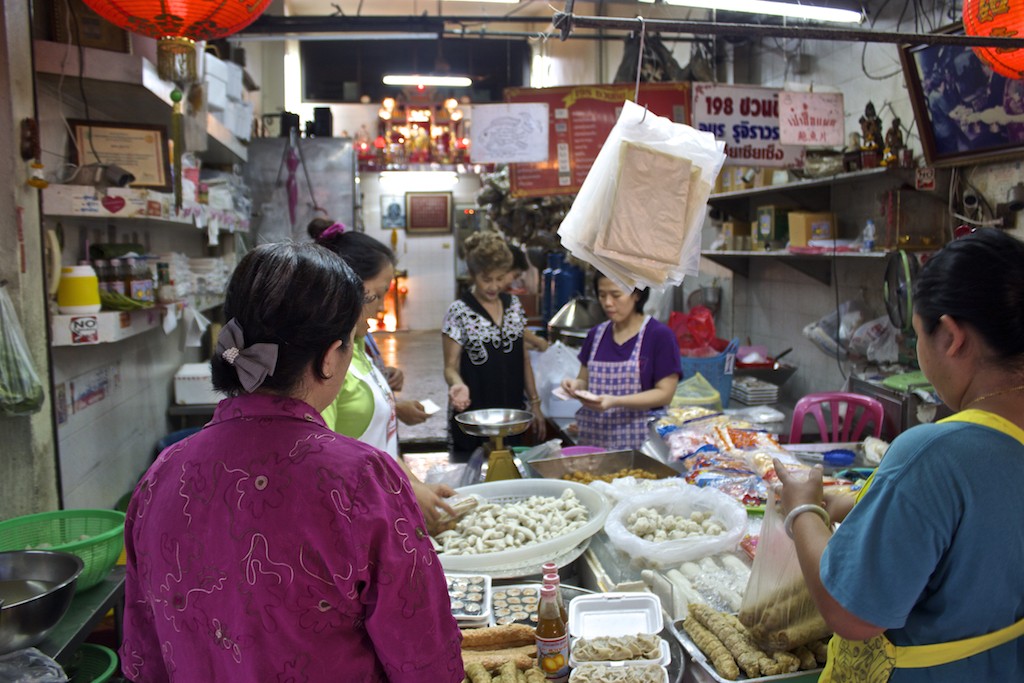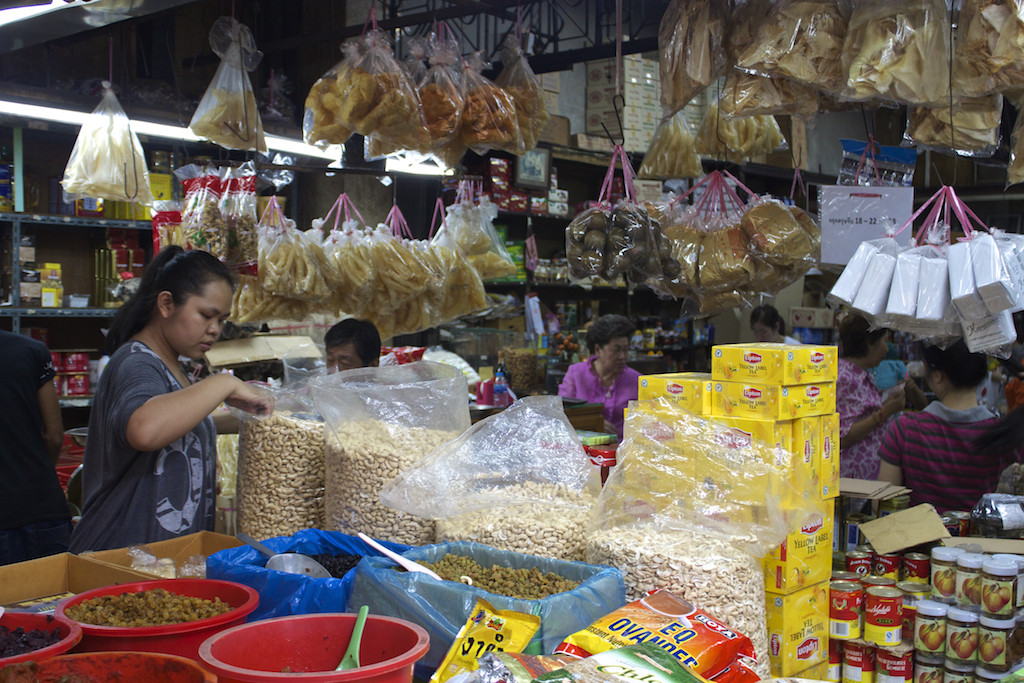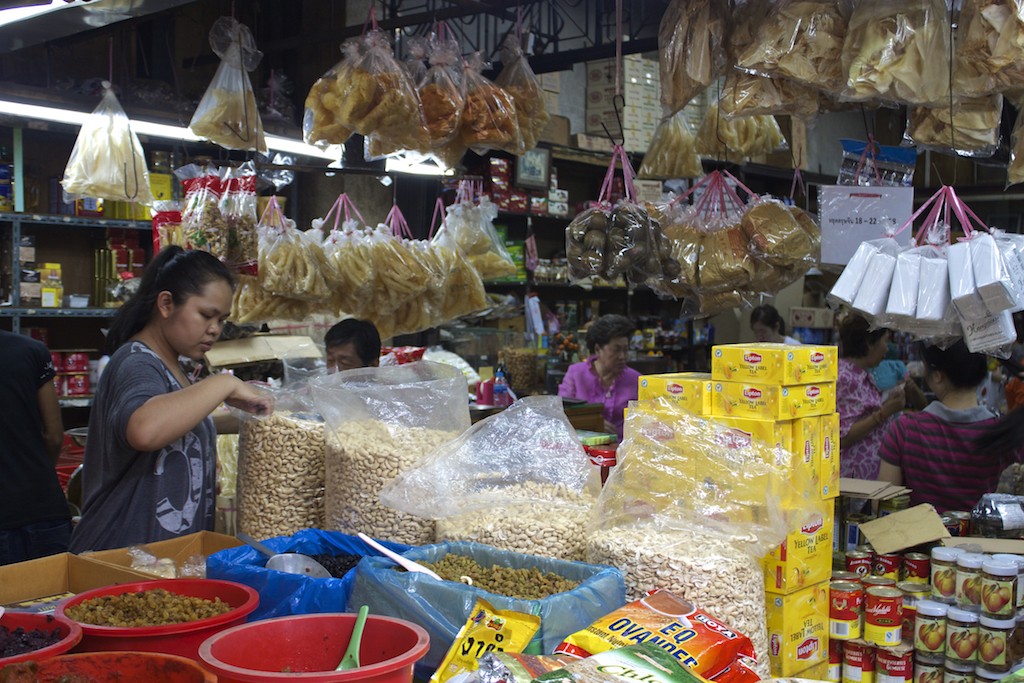 These food stalls were by far the highlight of Chinatown for me.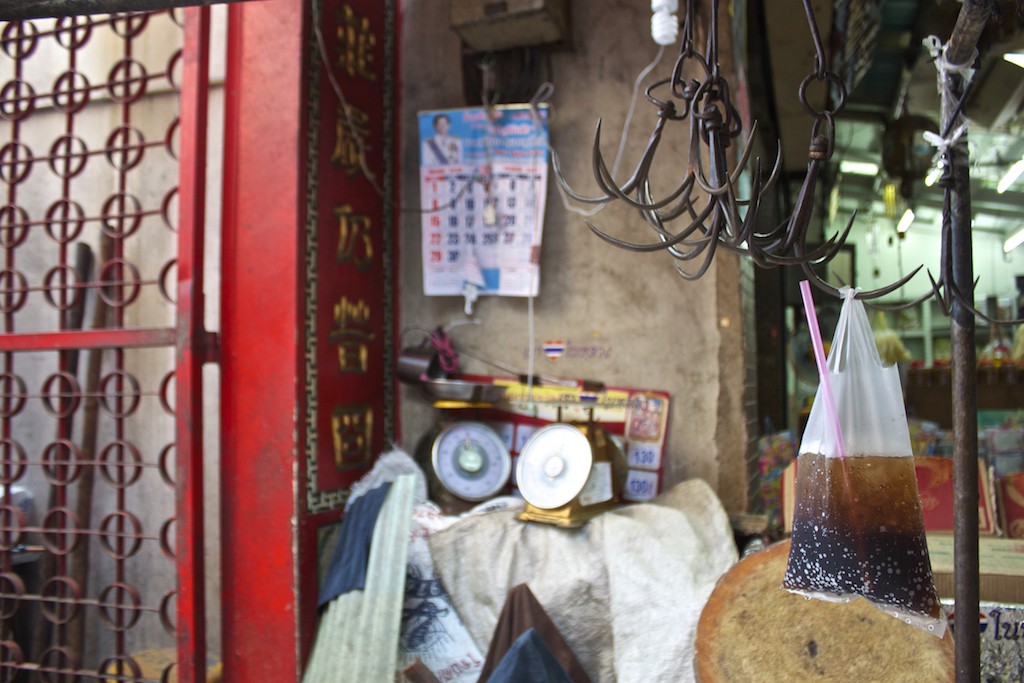 The Streetside Businesses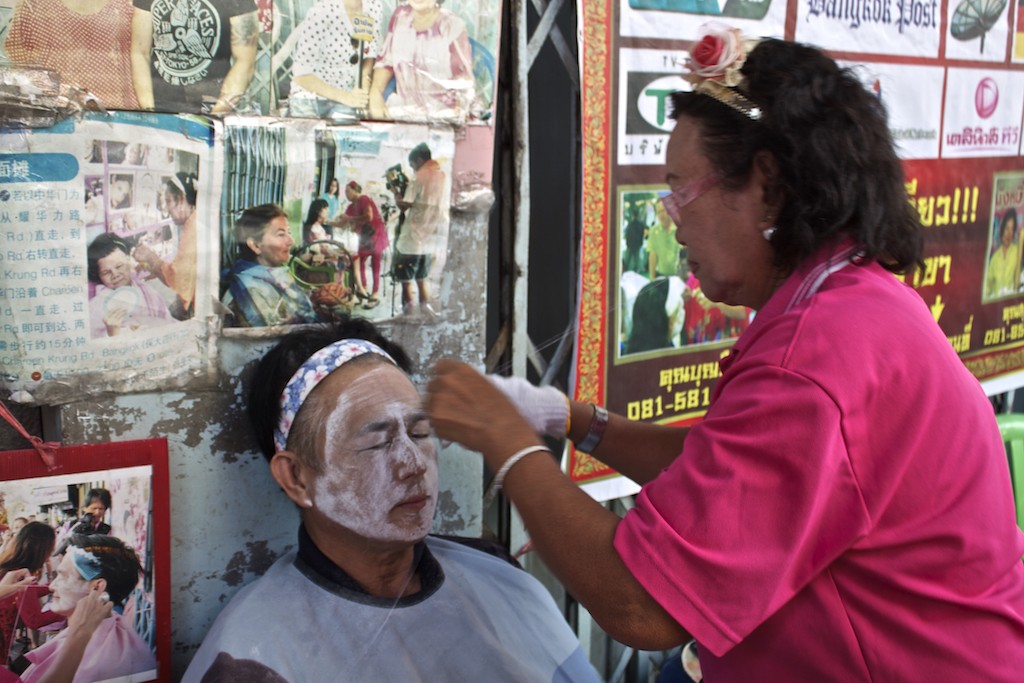 Yes, you can receive beauty treatments at streetside "salons," like this man receiving a facial and having some threading done to remove unwanted facial hairs. Also to be found were men, rather cutely, sleeping on the job.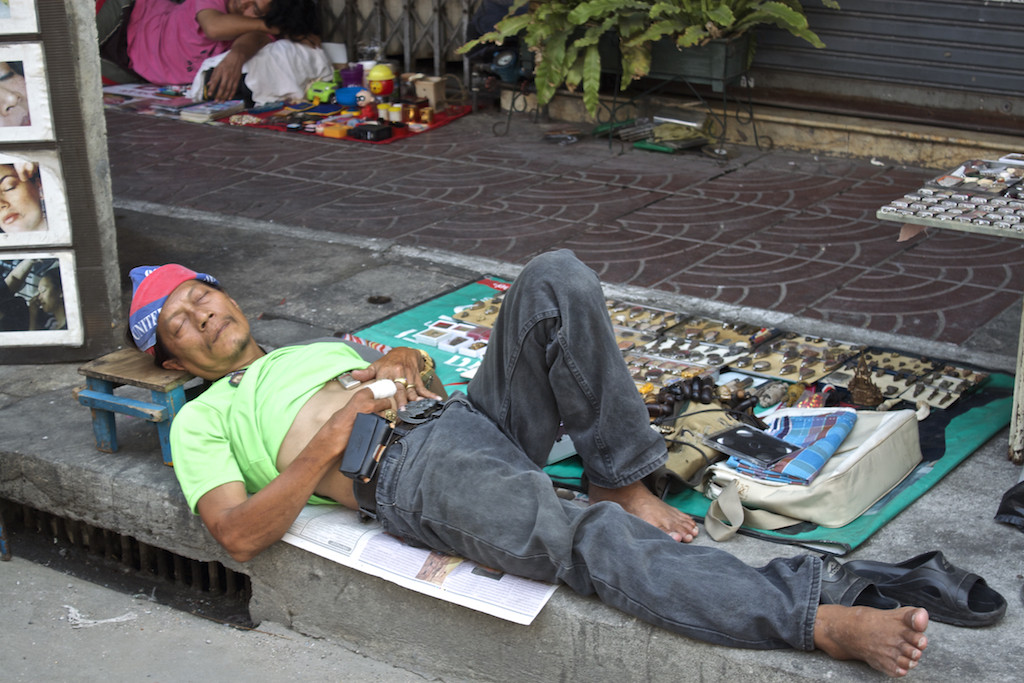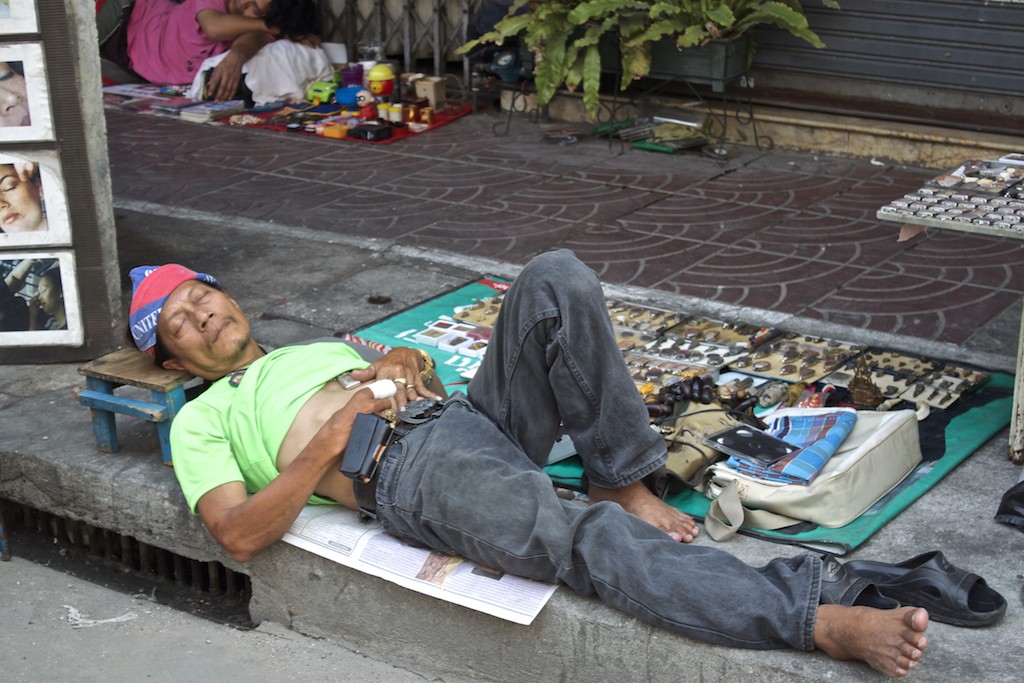 The Chinese Temples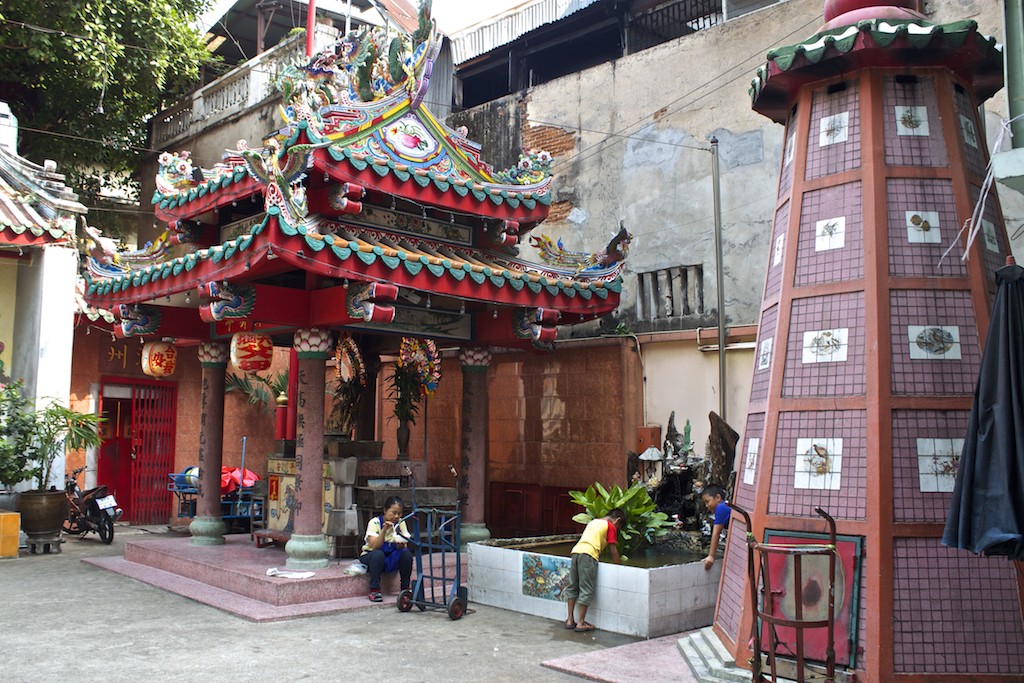 Dotted throughout Bangkok Chinatown are many temples. One of my personal favorite highlights of Chinatown is Wat Traimit, a temple that boasts the largest golden statue in the entire world! Fast facts about this monster-sized Buddha statue – it's covered in 18-karat gold and is worth about $250 million US. It also weighs 5,500 kilograms and stands 3 meters tall. I liked this quiet area outside of one temple, especially the beverage cart.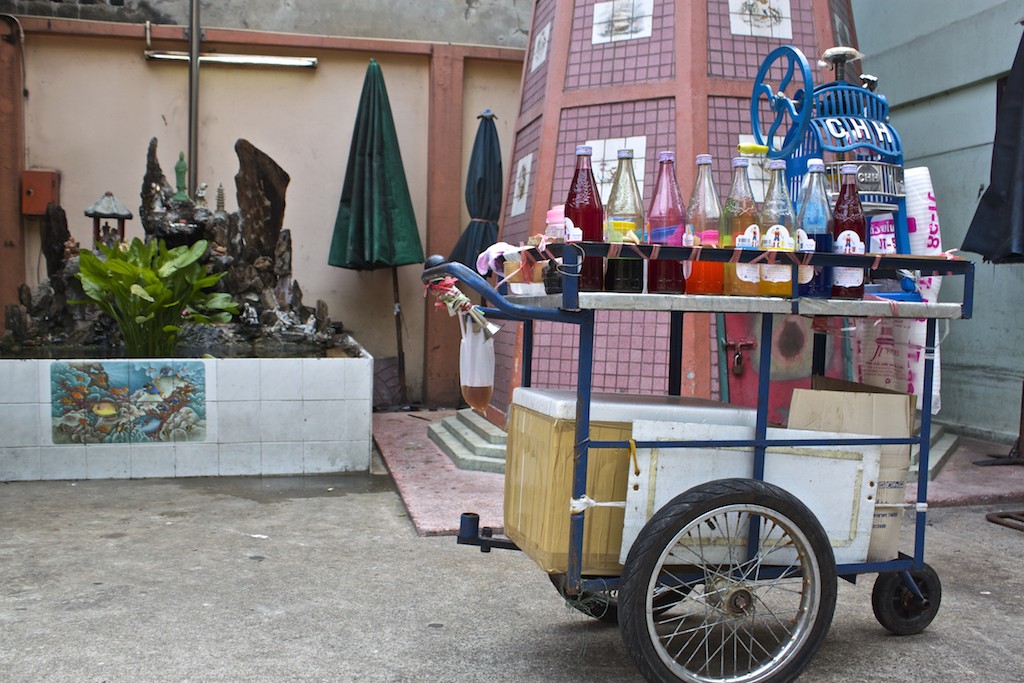 The Quiet Back Streets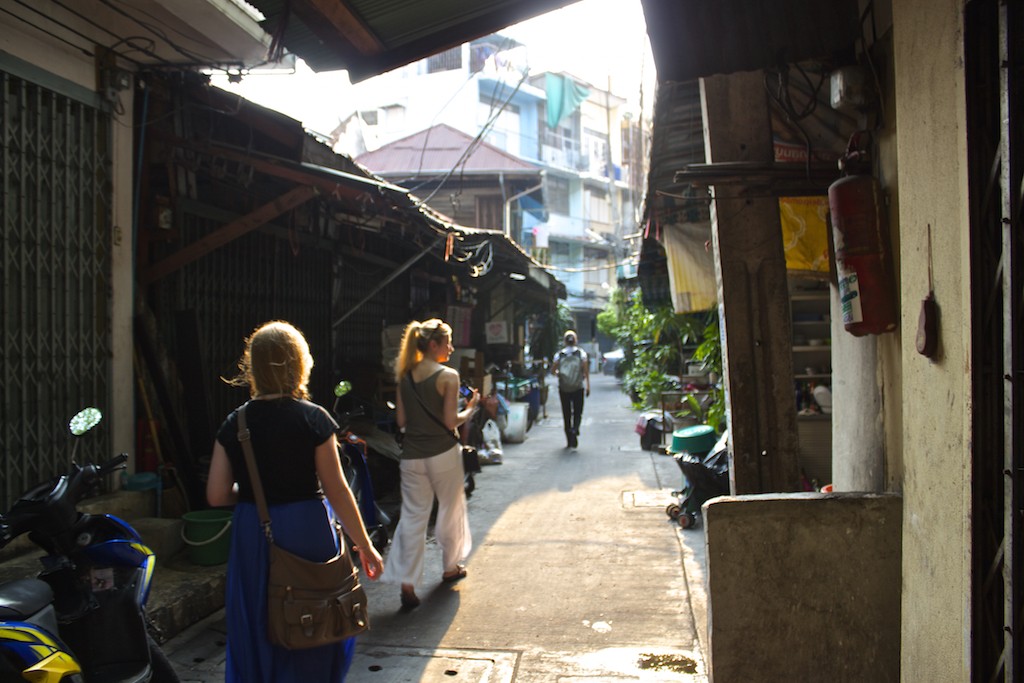 During the late afternoon, these back streets were serene and beautiful, especially in the late-afternoon light.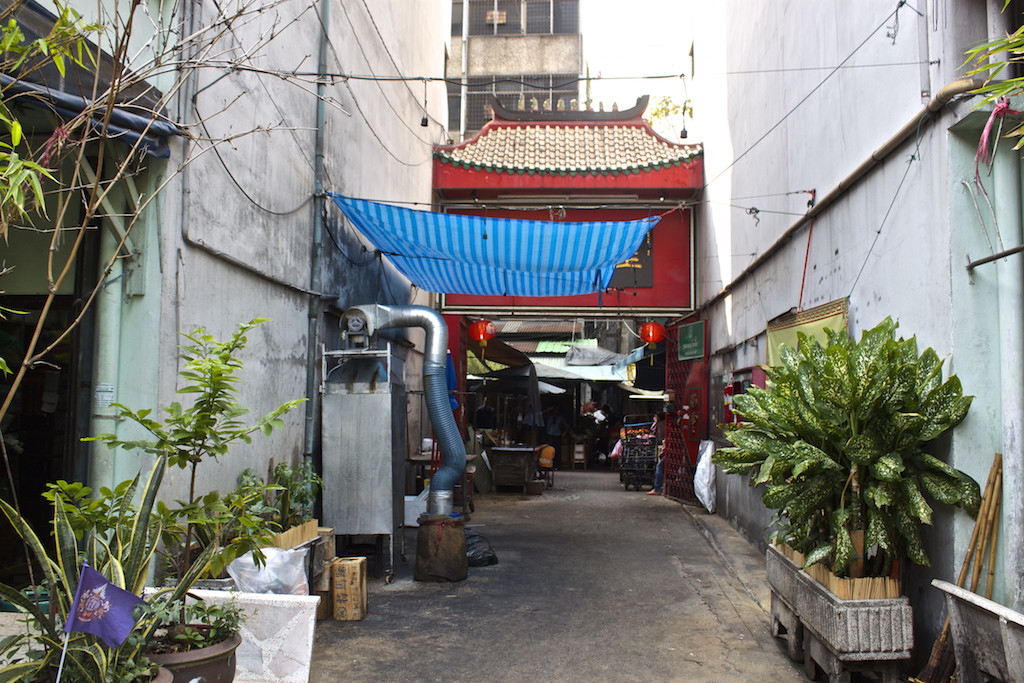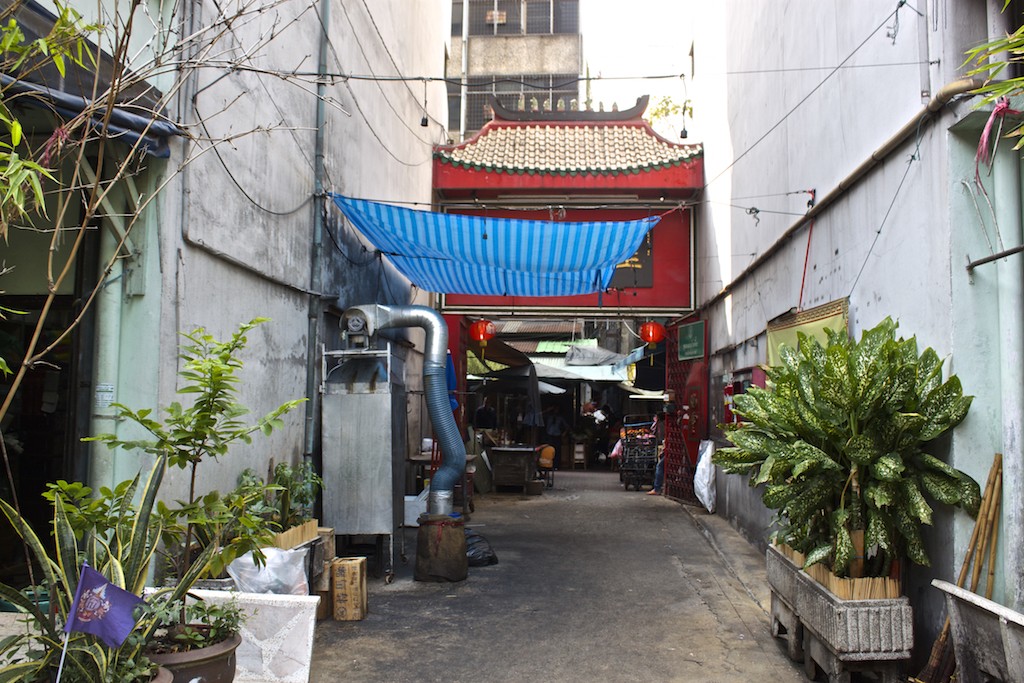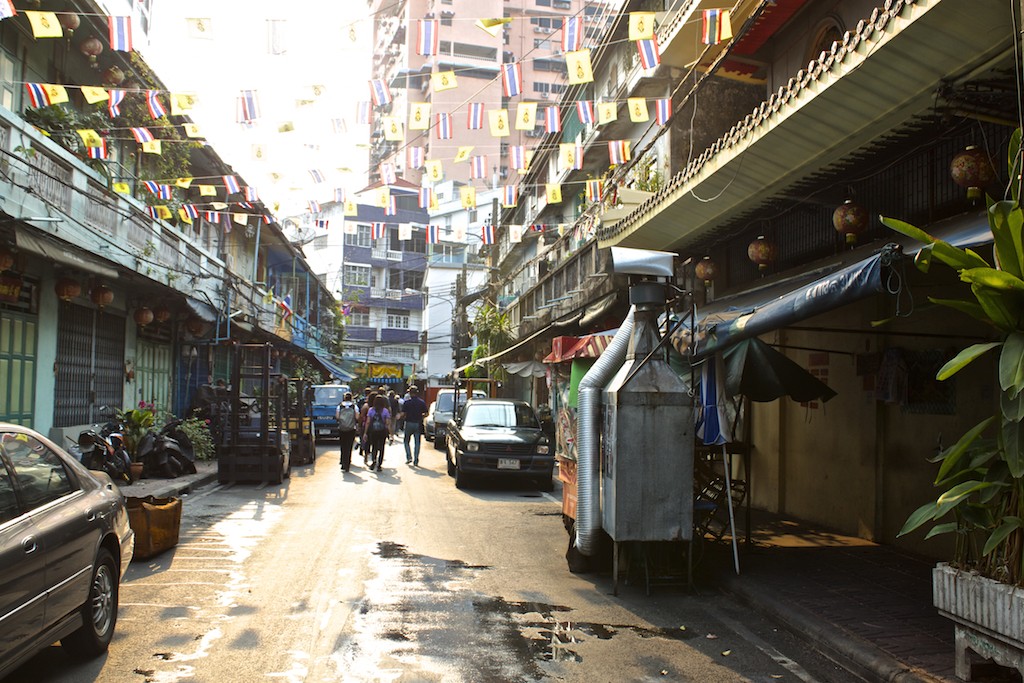 Location
Good to Know
1) Chinatown is most easily reached by boat. Check out Bangkok for Visitors for more details.
2) Once there, I'd recommend covering Chinatown on foot as it's really the only way to get a deep and immersive experience of the area. Better yet, do a self-guided walking tour like the folks over at Y Travel Blog did.
3) Some feel that Chinatown is best experienced at night. Bangkok Chinatown is simply a place that can be enjoyed anytime.
4) As I mentioned above, come on an empty stomach and be ready to fill your belly!
5) In need of a hotel in Bangkok? Check your options on booking.com.
6) Experience these guided tours around Bangkok.
7) For more Bangkok travel inspiration, check out my other posts:
8) Also, consider checking out the weird and offbeat site – this airplane graveyard in Bangkok.