In June of 2011, I set off on my life's greatest adventure yet. I quit my job, sold everything I owned and moved to Berlin. I'd never been there, went alone, didn't know the language or have the security of a full-time job. During my 18 months in the German capital, I learned how to make friends in Berlin, established myself as a freelancer, and had incredible experiences that would not have been possible back home in Canada.
Looking back now, a decade later, I wistfully look back at the "old days" and the magic of when I first moved here. I fondly remember thinking about just what made Berlin the place for me. So with that in mind here are ten (utterly ridiculous and completely silly) reasons about why I thought Berlin was so cool when I first moved here.
10 (Very Silly) Reasons Why Berlin Is Cool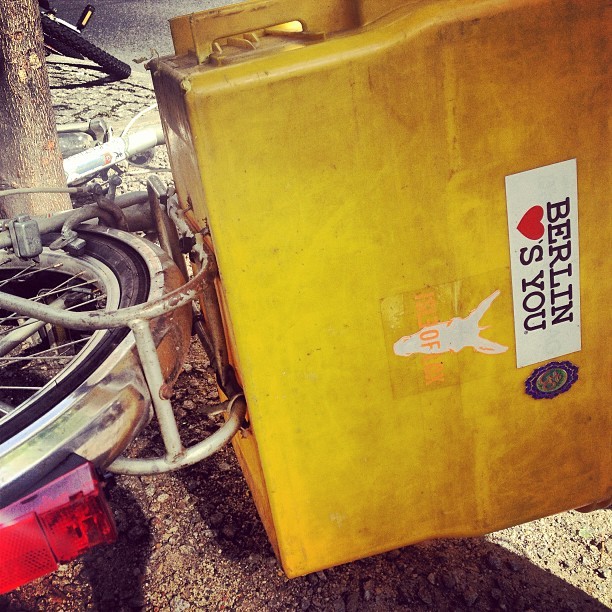 1) Biergartens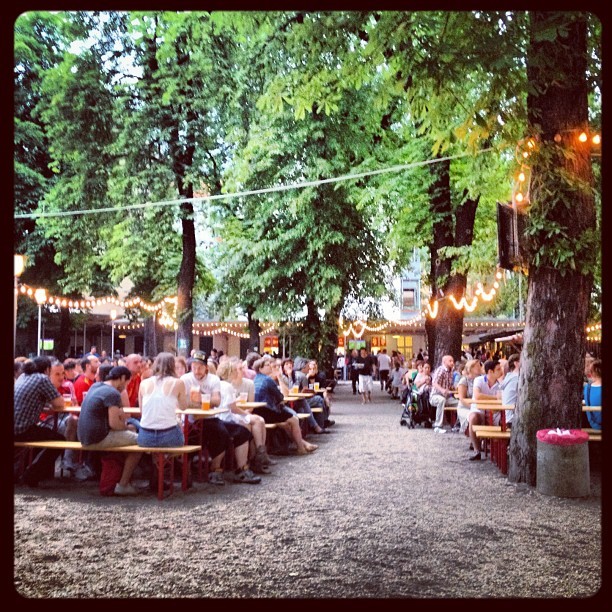 So yes, there are biergartens all over Germany, but Berlin happens to be where I got to spend time in them. This probably means a lot more to a Canadian like me than it does to others. In Toronto, we're really good at patios but they're just not as cool as the biergartens in Deutschland. To me, there's simply no better way to pass a warm summer evening than drinking good beer with friends.
My favourite classic beirgartens are Prater Garten in Prenzlauer Berg and Café am Neuen See in the Tiergarten.
2) Drinking in Public
No one cares if you drink in public and I love this! There's such freedom in being able to drink where you want and when you want without worry of getting fined or arrested by the police (which would totally happen back home).
When I first moved to Berlin, I was shocked to see workers on the tram slinging back a beer at 4:00 p.m. Once I saw a woman on the U-Bahn drinking a beer at 10:00 a.m. on a weekday. Hardcore, yo.
I purposely have bier on public transit from time to time, just to continue to feel "cool".
3) Rent a Tram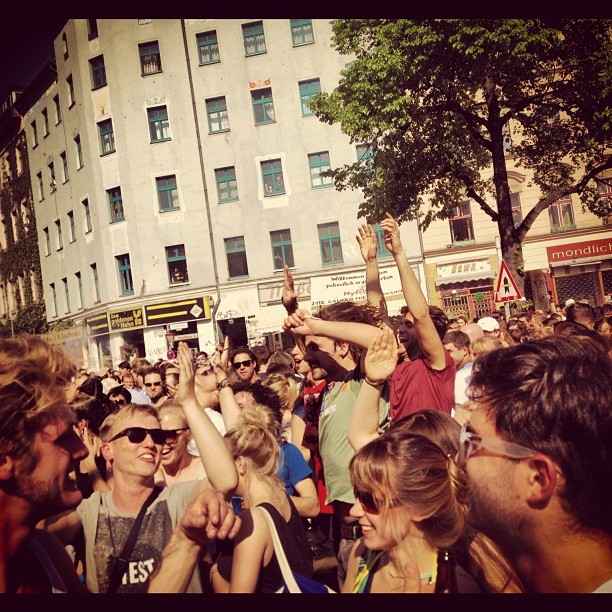 One night, I was waiting for the M10 tram along Danzigerstr. As it approached, I noticed that it was tiny, with only one car and it didn't stop. To my surprise and utter delight, there were a bunch of people having a party on the tram! There was a DJ spinning tunes, people drinking, smiling, and dancing the night away. Imagine, having a party on public transit and making your way around town.
Also, there are random parties on the normal trams and even in U-Bahn stations. Well known is the M10 that travels along Danzigerstr and then Warschauerstr. These occurrences tend to happen on weekends when partygoers come together on their way out for the night. It's basically a bunch of people drinking openly in public, when suddenly someone starts playing tunes and the tram or train station erupts into one big party.
It's random, it's awesome. (I can say awesome, because I'm Canadian and we say awesome a lot.)
4) Bier Bikes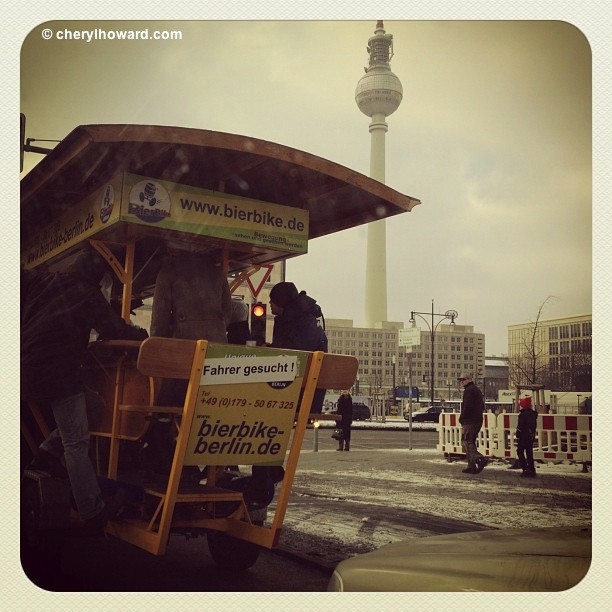 Someone must have been drunk when they came up with this idea. Want to tour Berlin in a unique fashion? Take a beer bike tour where you get a chance to drink and drive while drunkenly experiencing the most notable tourist attractions in Berlin.
I spied my first bier bike at 10:00 on a cold Saturday morning! I personally can't think of a better way to start a day.
5) Döner Kebap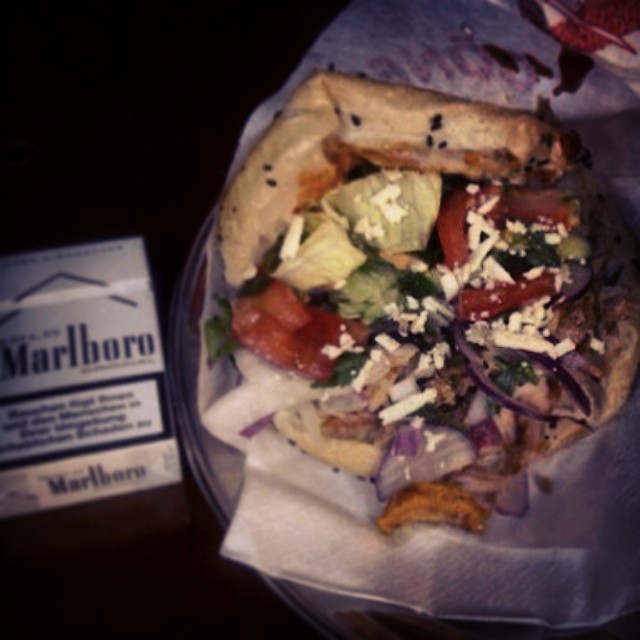 A cheap Turkish eat that's available 24 hours a day. So good but so very bad for you. It would scare you to know how many calories are packed into one of these babies: um, more than a Big Mac!
My favourite spot in Berlin is Meraba Neuland Döner, as they not only make a tasty Döner but they buy their meat fresh from the organic butcher across the street. Also, Mustafa's Gemüse Kebap isn't all that (it's way overhyped), so skip the long queue and head elsewhere. Just ask a local where they recommend!
Döners are a messy affair and it's not recommended to eat one on the first date as I found out the hard way. My date told me that he found eating his Döner in front of me a stressful ordeal. Save it for a later date, my friends!
6) Street Art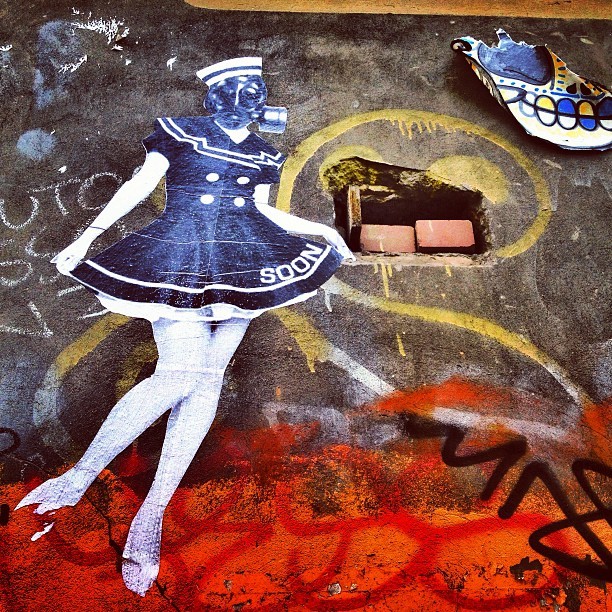 After moving to Berlin, I became a huge fan of street art. I truly believe Berlin has the best street art in the world. Walk through any neighbourhood and you'll see it everywhere. One of my favourite instances was when someone started leaving spray-painted red hearts all over my kiez of Prenzlauer Berg.
7) '90s Dance Parties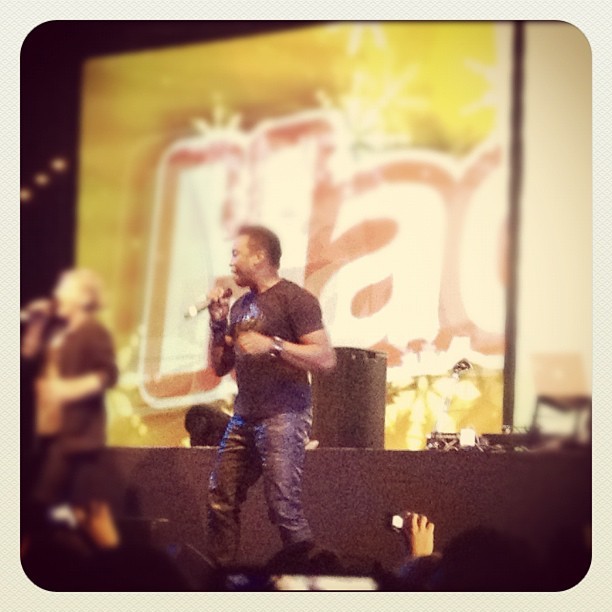 I went to an epic '90s dance party at the Velodrom and, believe it or not, Haddaway performed. Thought he was dead? No, he's alive and well. The half-German artist sang his one-hit wonder "What is Love?" around 2:00 a.m., and I danced (while laughing uncontrollably) for the entire song.
Berlin seems to be the place to see artists who are long past their prime. In 2013, David Hasselhoff entertained fans at the East Side Gallery last year, singing "Freedom" (the song he feels made the Berlin Wall fall) while eating hamburgers (a true story). That same year, I even saw the Nena (the now infamous Covid skeptic) perform "99 Red Balloons" at Brandenburger Tor at a celebration for Germany's SPD political party.
Weird, hilarious, but also somehow cool. Well, not the Covid skeptic part.
8) Recycling Prowess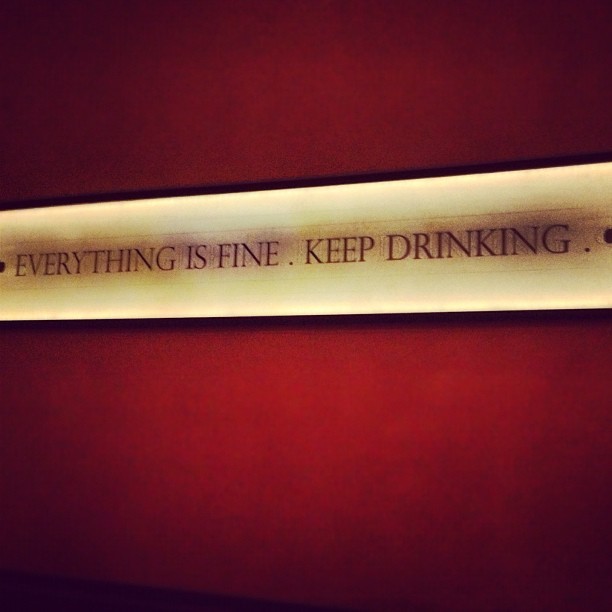 The Germans are a people that recycle with a vengeance. It's a bit intimidating as an outsider to learn their system.
My apartment building had numerous bins. One for actual garbage, another for organics, one for coloured glass, one for clear glass (why does the glass have to be separated by colour?), one for paper, and a last one that I never figured out. I usually just threw in things that didn't fit into the other categories.
And no matter what, recycle or else. There was a time when I placed the wrong kind of paper in the paper bin and was sharply scolded by one of my neighbours! Someone even reported me to my landlord as if we we still living in the former East Germany, claiming I wasn't recycling at all. My landlord then called me to have a long conversation about this. Upon further discussion, we determined that it was another Berlin newbie in the building who was committing the recycling sins and NOT me. I'm a obedient law-abiding recycler, I swear.
9) New Year's Eve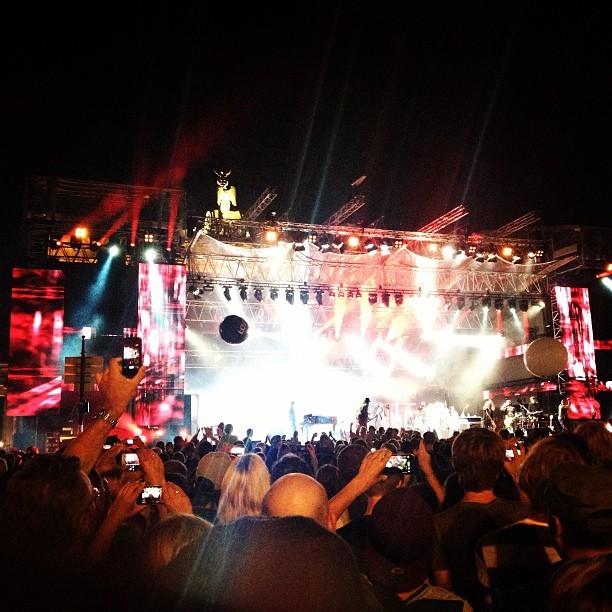 Berlin's New Year's celebrations, which Germans call Silvester, are epic in nature. I've never experienced anything quite like it and had the best time of my life ringing in 2012. Early in the day on Dec 31, you suddenly start to hear loud bangs which increase in frequency as the day goes on. Although it sounds and almost feels as if you're in a war zone, the locals are going crazy setting off fireworks. I remember walking with a friend near Alexanderplatz and having to keep running to avoid having one go off directly beside us.
At midnight, my friends and I (we'd been attending a super club event) ventured outside together to light sparklers and view the firework spectacle. People were laughing, cheering, singing, hugging, dancing and setting off fireworks from their balconies. It was amazing, surreal and so unbelievably fun! And all of this from a quiet residential street in Prenzlauer Berg.
If anyone does New Year's Eve well, it's Berliners. Walking along the city streets over the next days, all you can see was the mess and litter left behind from the burnt-out firecrackers.
10) Long Days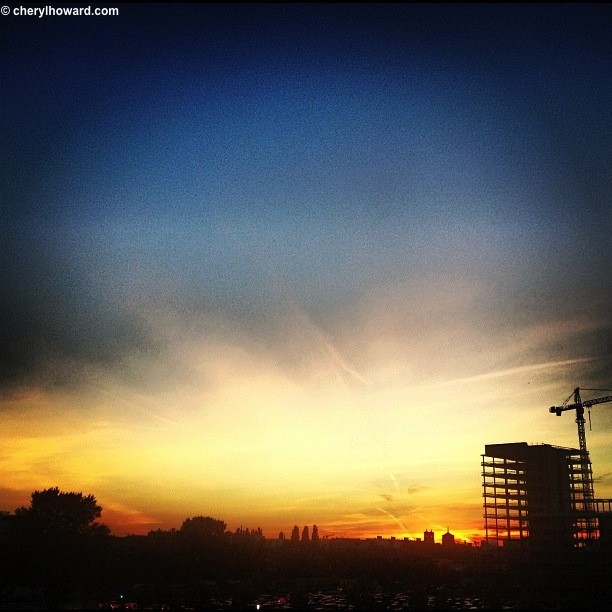 In Toronto, it gets dark around 9:00 p.m. in the summer. In Berlin on the other hand, it stays light until about 11:00 p.m. I loved sitting outside in a biergarten, in the park or down by the Spree at a beach bar with friends, enjoying life. On the flip side, the sunrise happens around 4:00 a.m. I spent many a late night out (which somehow always happens in Berlin) and loved viewing the gorgeous sunrises during my drunken walks of shame home.
I know what you're probably thinking. I like to drink, party, stay out late, eat poorly and have super bad taste in music. This may or may not be far from the truth (I'll never tell!) but these were the things that first made Berlin so cool for me.
What makes Berlin cool for you? Tell us about it in the comments. We know how snarky Berliners are about such posts, but if you're going to comment, keep it kind. Danke!
Good To Know
1) If you need somewhere to stay while you're visiting Berlin, check your options with booking.com.
2) Make your time in Berlin even more fun and take a tour with Get Your Guide.
3) Peruse some of our top rated Berlin content for even more local inspiration.
If you like this post, share it on Pinterest.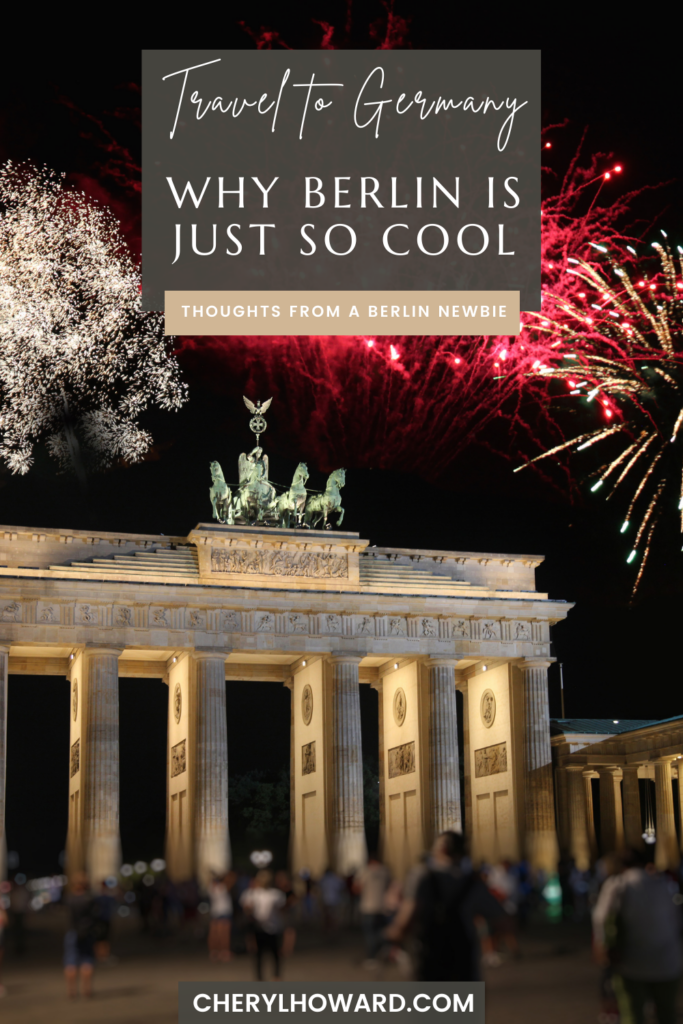 *Disclosure – This post contains some affiliate links. If you book a tour or hotel through any of these links, I'll earn a tiny commission at no extra cost to you. Thanks for your support!