As much as we all love Berlin, there are times when it's good for our physical and mental health to briefly escape the city and go on an adventure. One of the best ways to do this is to take a day trip somewhere. One of the reasons I moved abroad was for all of the travel opportunities. And after living in Berlin for 10+ years, I've hopped all over the continent and spent weekends in places like Budapest, Paris, and Amsterdam.
I've also done plenty of day trips to more nearby locations throughout both Germany and Poland. Day trips from Berlin have actually become one of my favorite things to do and with the new €49 ticket that started in May 2023, I can't wait to visit even more of the country.
18 Exciting Day Trips From Berlin To Take In 2023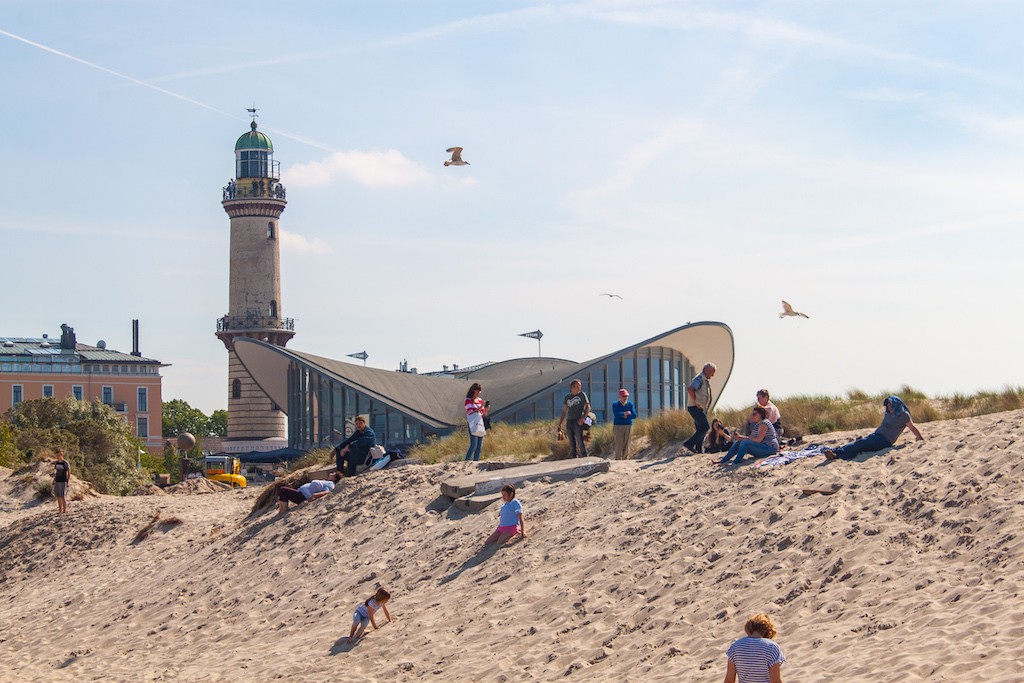 To help you plan some fun trips for yourself, I put together this list of 18 exciting day trips from Berlin to take in 2023.
You're going to find some typical day trip ideas on this list, but also some suggestions for places that you won't find elsewhere. For example, I often travel for the weird and offbeat, so expect some trips just for unusual architecture alone. Of course, I also recommend picture-perfect old towns, places filled with half-timbered houses, and others with dreamlike castles. As usual, I dish out (pun intended) tips for good places to eat and drink.
1) Bad Muskau, Germany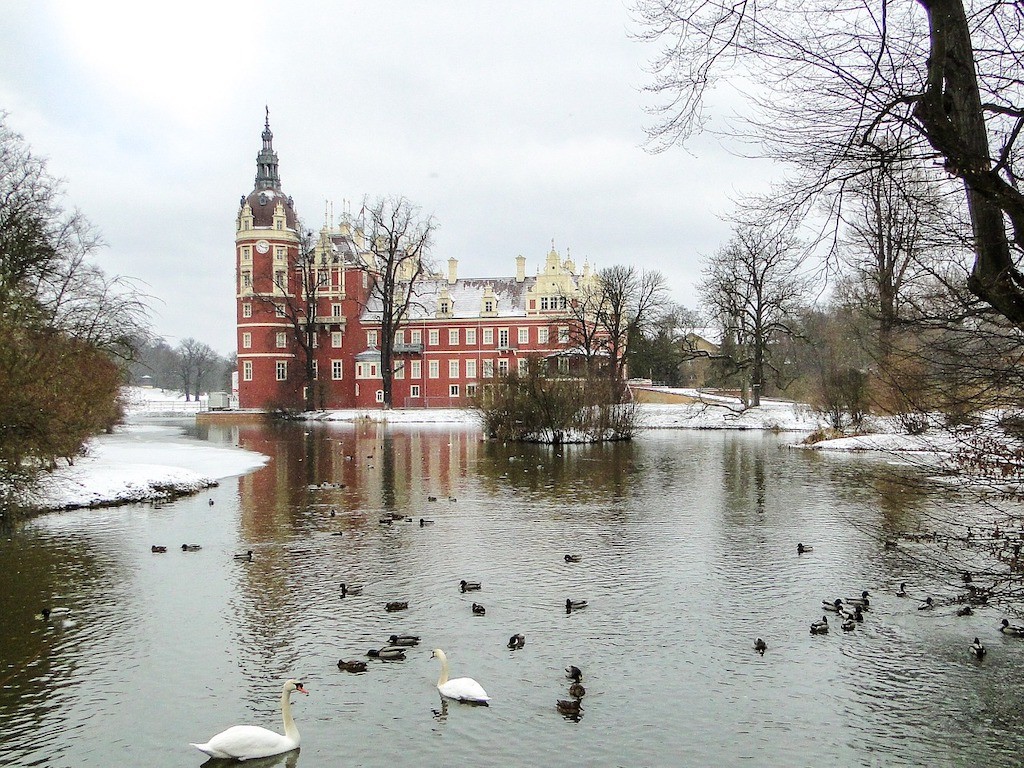 Why Bad Muskau? Most people come to spend time hanging out at the UNESCO World Heritage site, Muskauer Park with its luscious English gardens and the Neo-Renaissance castle surrounded by a small lake. Something special about this park is that its geography extends to both Germany and Poland, so a walk through the park includes a visit to two countries in one shot. There's not really much to do aside from this, so a visit to Bad Muskau is best paired with other nearby attractions like the Devil's Bridge (more on that below). (250 kilometers from Berlin)
2) Bad Saarow, Germany
Why Bad Saarow? There are two solid reasons for visiting Bad Saarow. The number one attraction for almost everyone is the spas. If you need to get away from it all, head to Bad Saarow and visit one of their well-known spas like SaarowTherme, Hotel Esplanade Resort & Spa, and Villa Contessa – Luxury Spa Hotels. Alongside the spas, the town also boasts some incredible restaurants with my favorite being Freilich am See where they serve up super yummy Bavarian food with a lake view. (78 kilometers from Berlin)
3) Braunschweig, Germany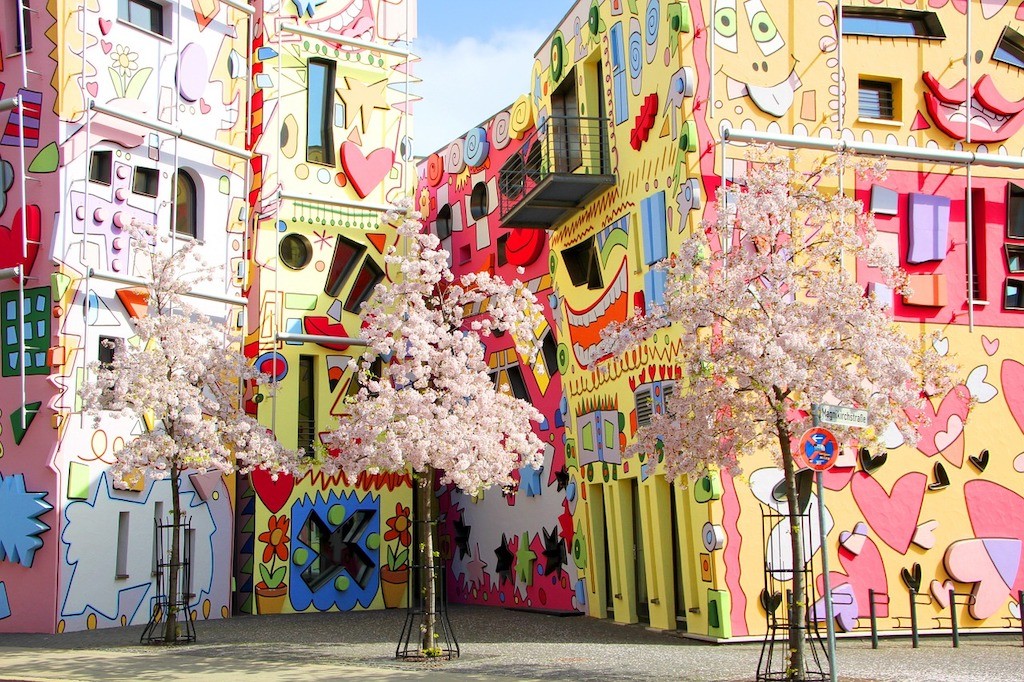 Why Braunschweig? I'll admit that I went to Braunschweig for no other reason than to visit the Happy Rizzi House. This flamboyant office building isn't open to the public, but there's no need to explore the interior, as all of the action is outside. Dubbed the "happiest place on earth", the Happy Rizzi House will likely leave you smiling and laughing out loud. Other things to do in Braunschweig include walking around the Burgplatz, touring Dankwarderode Castle, and St Blasii Cathedral. If you want to keep up with the weird and offbeat theme, stop for a beer at Mutter Habenicht. Read this post to learn more about my impressions of Braunschweig back in 2012. (235 kilometers from Berlin)
Book a hotel in Braunschweig or go on a guided tour:
4) Bremen, Germany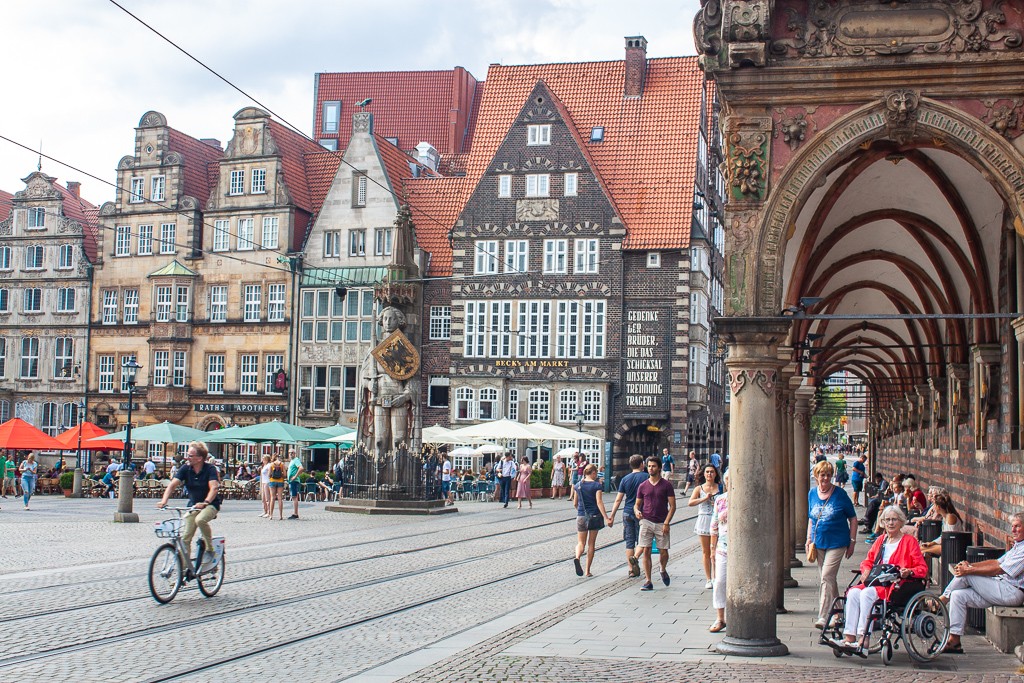 Why Bremen? Yes, at 400 kilometers away, this is a bit of a stretch for day trip consideration, but as I did a quick 24 hours there years back, I couldn't leave Bremen off my list. Things to do in Bremen include having dinner in a beer garden on a boat, hanging out in the gorgeous Schnoorviertel, walking the short distance of the 100-meter long Böttcherstraße, and relaxing with coffee and cake at the base of a windmill. (400 kilometers from Berlin)
Book a hotel in Bremen or go on a guided tour:
5) Dresden, Germany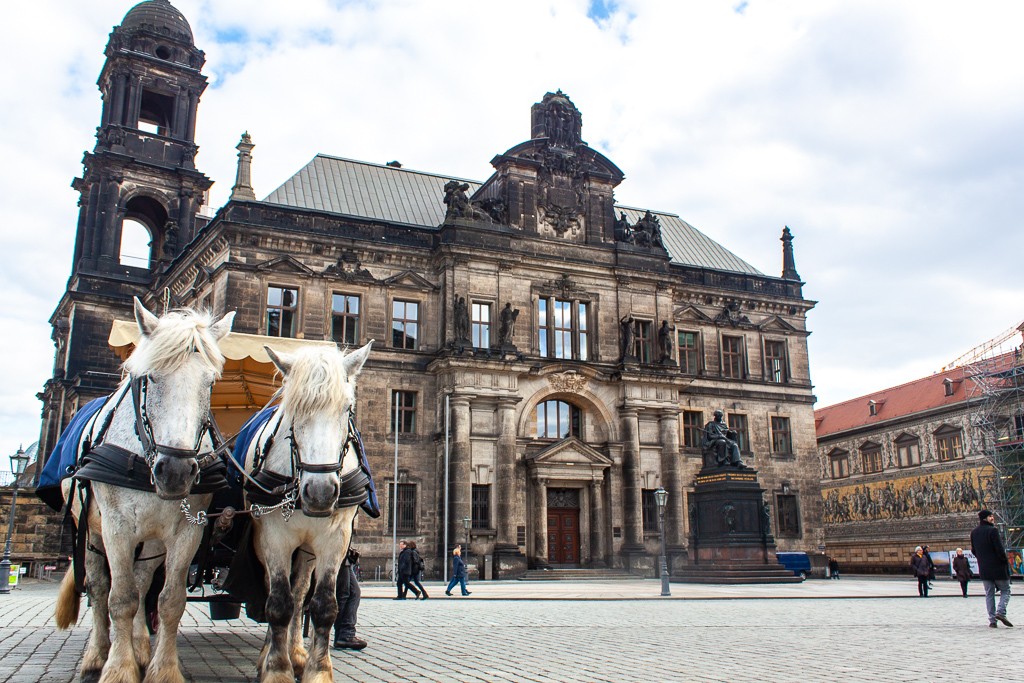 Why Dresden? If you're a fan of absolutely stunning architecture, then Dresden is a good day trip choice, as the reconstructed old town alone will take your breath away. Highlights of Dresden include the Zwinger Palace (said to be inspired by Versailles), the domed Frauenkirche, and the opera house. A mere 13 kilometers outside the city center, you can visit Moritzburg Castle situated on a small man-made island. Adventurous (aka athletic) types can add further excitement to their day trip by taking a hike through the nearby Saxon Switzerland National Park, just an hour outside of Dresden. (195 kilometers from Berlin)
Book a hotel in Dresden or go on a guided tour:
6) Görlitz, Germany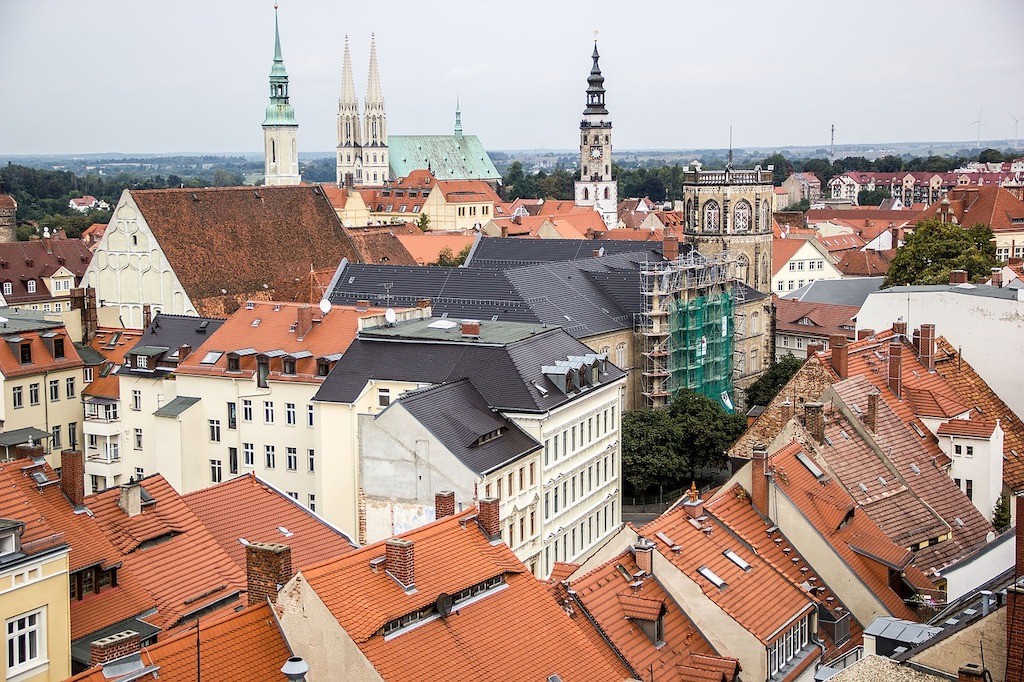 Why Görlitz? Görlitz is Germany's Eastern most city. In fact, one of the more fun things to do when there is to walk across one of the city's bridges to get in a quick visit to Zgorzelec, Poland. The city escaped damage during WWII with its historic buildings remaining largely intact and the architecture is a mix is Gothic, Renaissance, Baroque, and Art Nouveau. So beautiful, Görlitz has been the backdrop for a number of movies like The Reader, Grand Budapest Hotel, and even, Inglorious Basterds. Görlitz remains one of my favorite day trips from Berlin and you can see some of my Görlitz photos here. (240 kilometers from Berlin)
Book a hotel in Görlitz or go on a guided tour:
7) Hamburg, Germany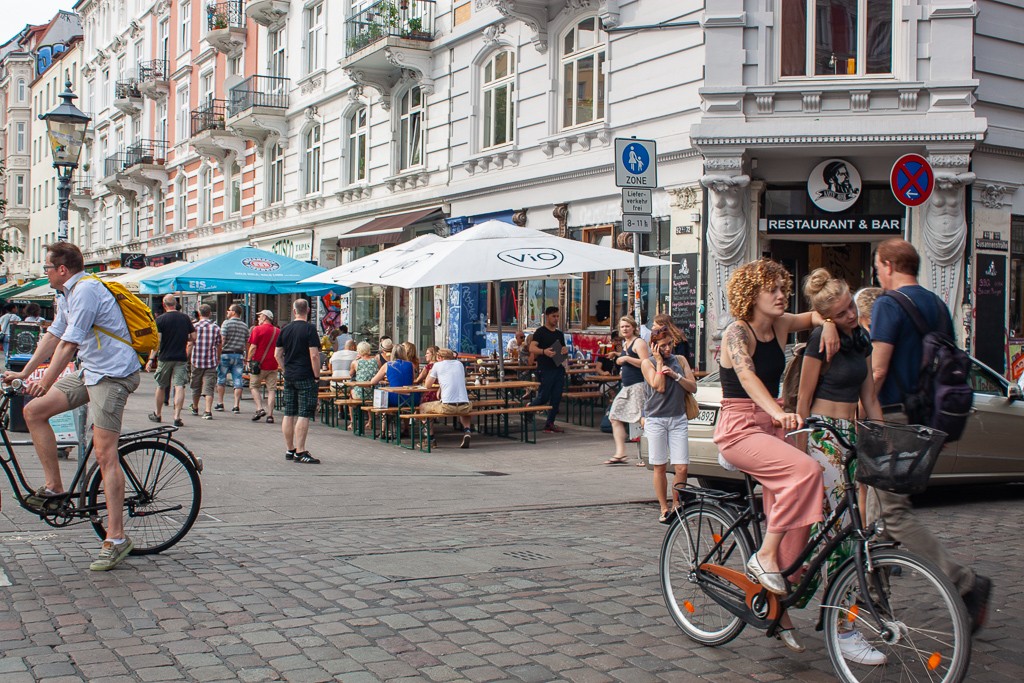 Why Hamburg? Hamburg deserves an entire weekend (at the very least), but if you're short on time, it can also be done as a day trip from Berlin. Spend your day by wandering through the Speicherstadt, touring the new Elbphilharmonie, taking a quick river cruise, or indulging your inner child at Miniatur Wunderland. Be sure not to miss my guide to cool things to do around Hamburg's Schanzenviertel. (290 kilometers from Berlin)
Book a hotel in Hamburg or go on a guided tour:
8) Kromlau, Germany
Why Kromlau? Thousands of people descend upon Kromlau every year to see the 19th-century Devil's Bridge (Rakotzbrücke) with their very own eyes. The arched bridge is extraordinary, as it forms a perfect circle using the water's reflection. The bridge is located in Kromlauer Park, a large landscaped park perfect for short strolls and checking out attractions like Kromlau Castle. Kromlau's one of the best day trips from Berlin, as it can be combined with stops in the Spreewald, Lubbenau, and Bad Muskau. This particular combination of destinations is best done as a fun road trip with friends. Note, visitors aren't permitted to walk over the bridge under any circumstances. Anything you see on Instagram was either Photoshopped or done by someone foolish enough to risk their personal safety and disregard their likely potential to damage the bridge. Give this place the respect it deserves and follow the rules. (160 kilometers from Berlin)
9) Leipzig, Germany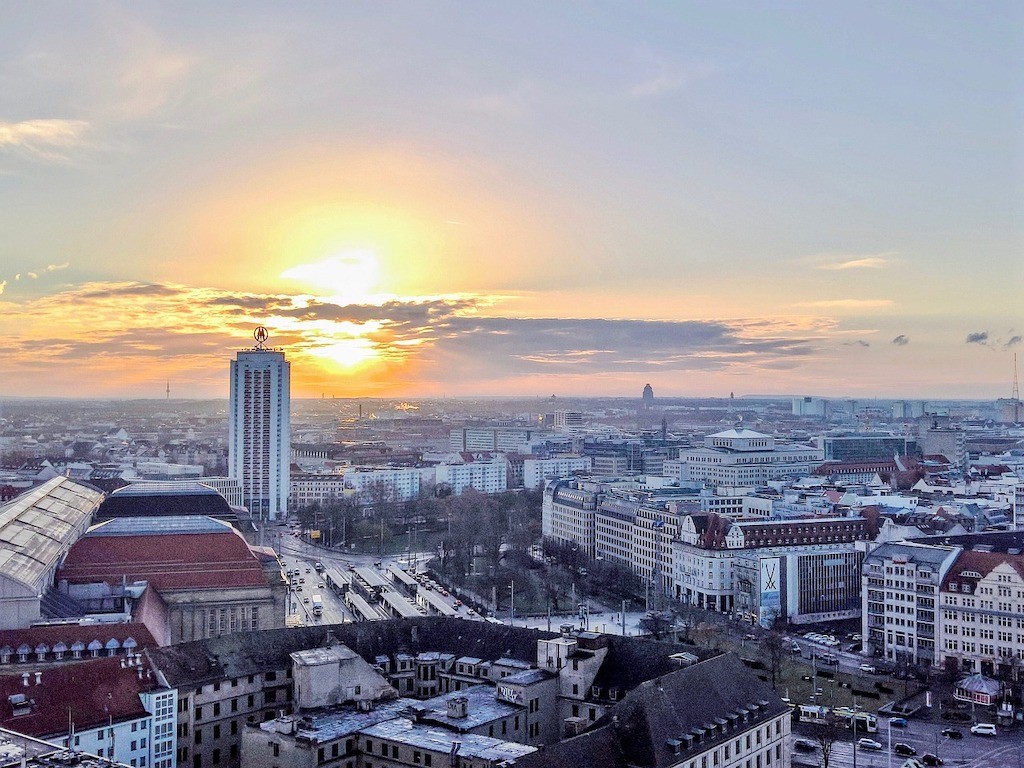 Why Leipzig? Leipzig has long been one of the many favored day trips from Berlin. The New York Times once went so far as to deem Leipzig way cooler than Berlin. But let's be real, no city in German compares to Berlin and that's not a bad thing, as Leipzig stands on its own as a pretty cool city. Hang out at cozy cafés by day, dive bars by night, peruse the numerous art galleries, and more. A few spots I liked were Meins Deins Unser, ELSTERARTIG, and Café Albert. (190 kilometers from Berlin)
Book a hotel in Leipzig or go on a guided tour:
10) Lübbenau, Germany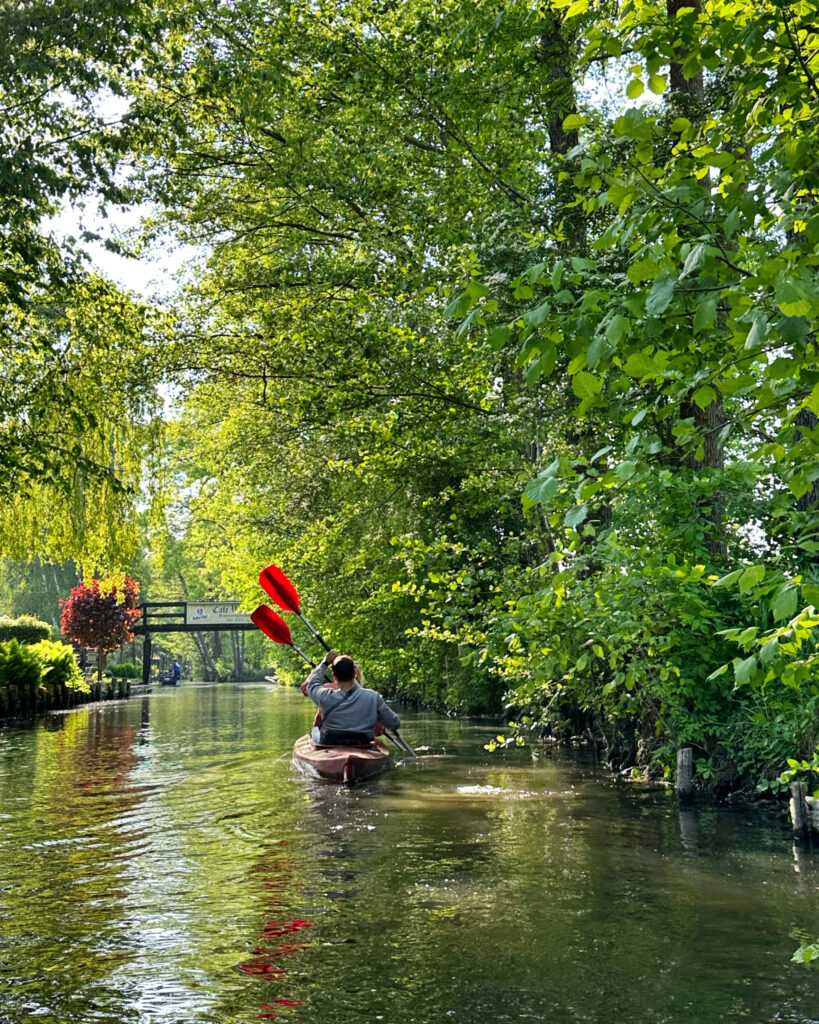 Why Lübbenau? Lübbenau is a cute town well worth a day trip from Berlin. Famous for their Spreewald pickles, stopping somewhere for lunch or dinner to sample some of this delicious fare is a must – as is buying some pickles to bring back home with you. Hint – I have some fresh Spreewald pickles in my fridge right now! Another delight is canoeing through the Spreewald or for the lazier types, taking a punt trip with a guide and sipping beer while watching the world go by. (97 kilometers from Berlin)
11) Lüneburg, Germany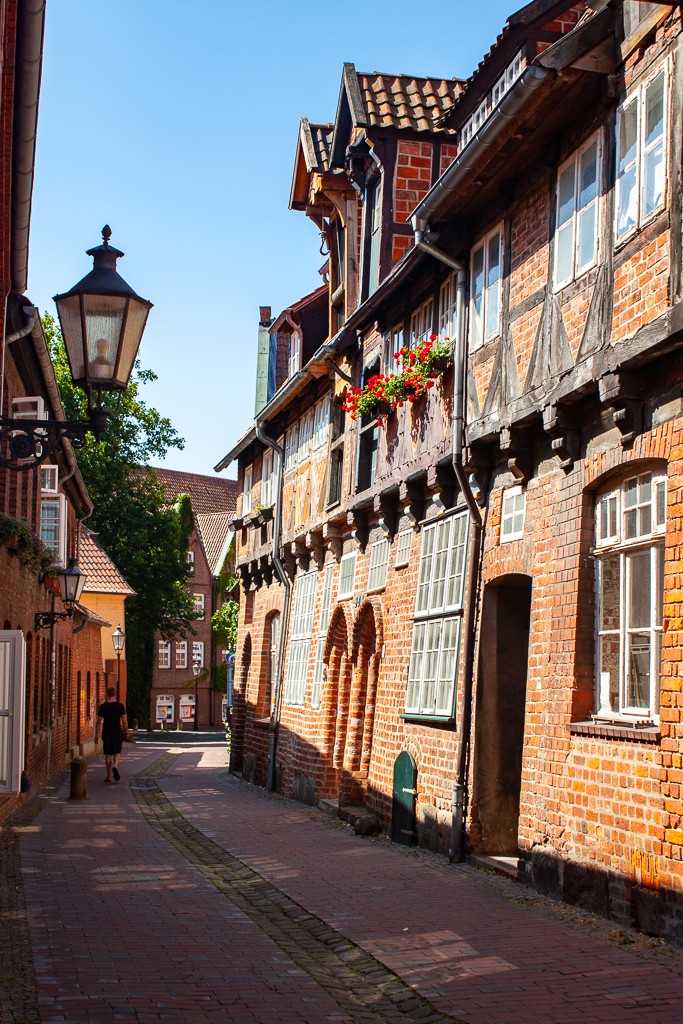 Why Lüneburg? It's one of the prettiest towns in Northern Germany. You can easily pass by much of the day just walking around the city's beautiful Old Town. Other things to do in Lüneburg include climbing the water tower to see a panoramic view over the town, stopping for a drink or bite to eat beside the river, or visiting the weird and offbeat, German Salt Museum (which is way more interesting than you may think!). (285 kilometers from Berlin)
12) Magdeburg, Germany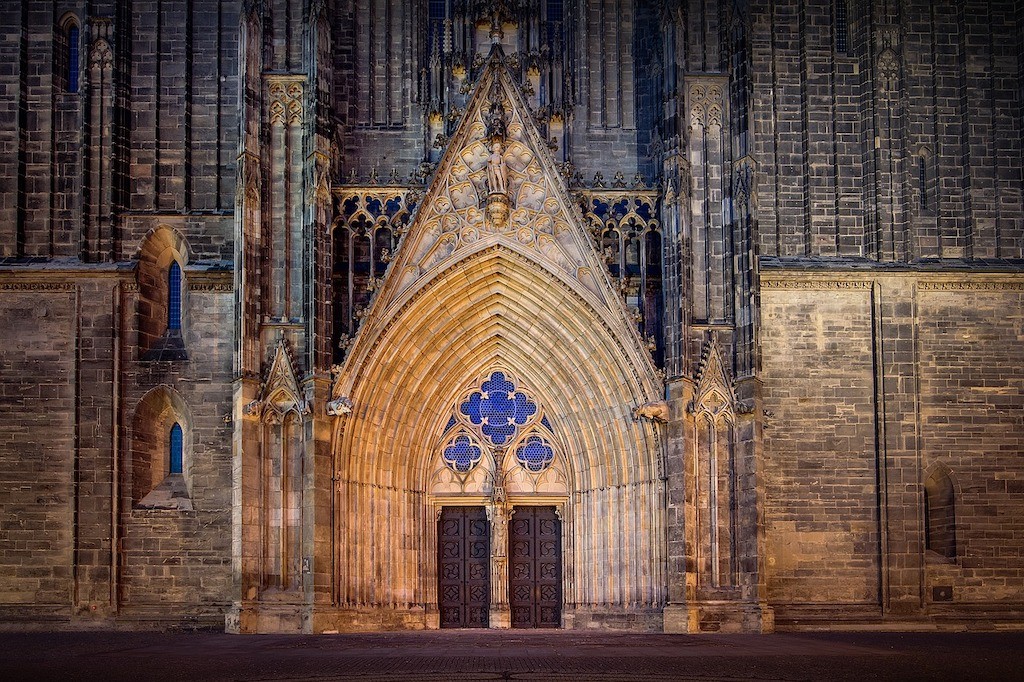 Why Magdeburg? Other day trips from Berlin? You don't really need more than a day in Magdeburg, but there are a handful of fun things to do like visit the Gothic Magdeburg Cathedral (the oldest of its kind in Germany), check out the wild architecture of Friedensreich Hundertwasser at the Grüne Zitadelle, get educated at the Museum of Cultural History, and observe one of the tallest wooden structures in the world at the Millennium Tower. (155 kilometers from Berlin)
Book a hotel in Magdeburg or go on a guided tour:
13) Poznan, Poland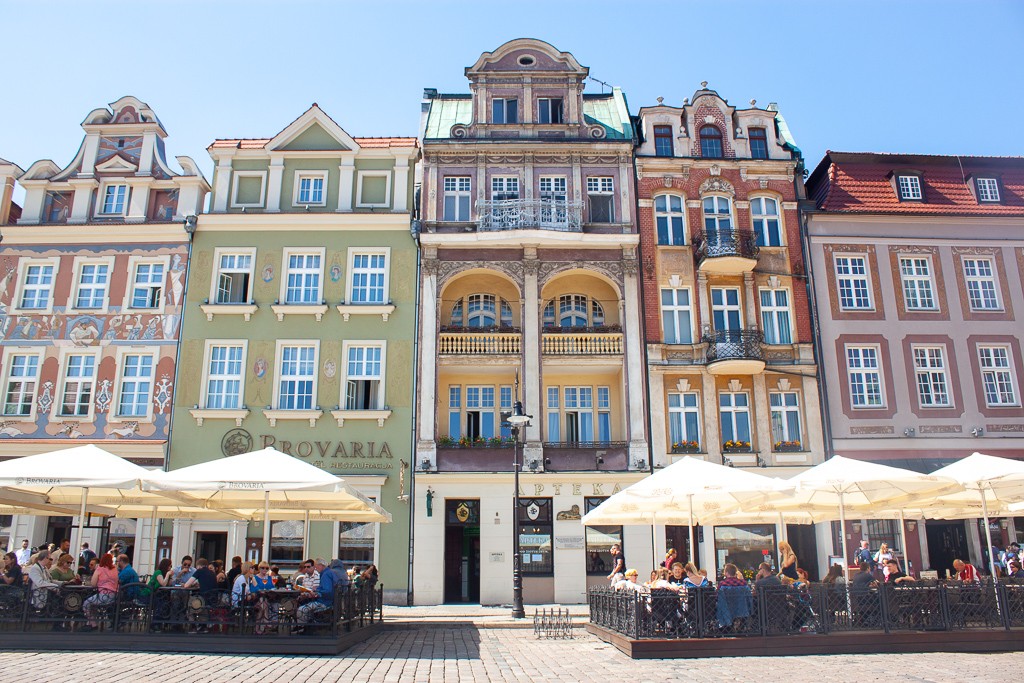 Why Poznan? First and foremost, for the incredible food scene. Eat and drink your heart out at traditional Polish restaurants, hip cafes, and other high-end establishments. Experience the pristine old town, enjoy the street art, visit the quirky Croissant Museum, and take in the poignant June 1956 Monument. If you're looking for some gastronomic inspiration, read my recommendations for Poznan Restaurants for Breakfast, Lunch, and Dinner. Book yourself a stay at one of the many hotels surrounding the main square (we recommend Brovaria) to be treated to stunning views from your room. (275 kilometers from Berlin)
Book a hotel in Poznan or go on a guided tour:
14) Quedlinburg, Germany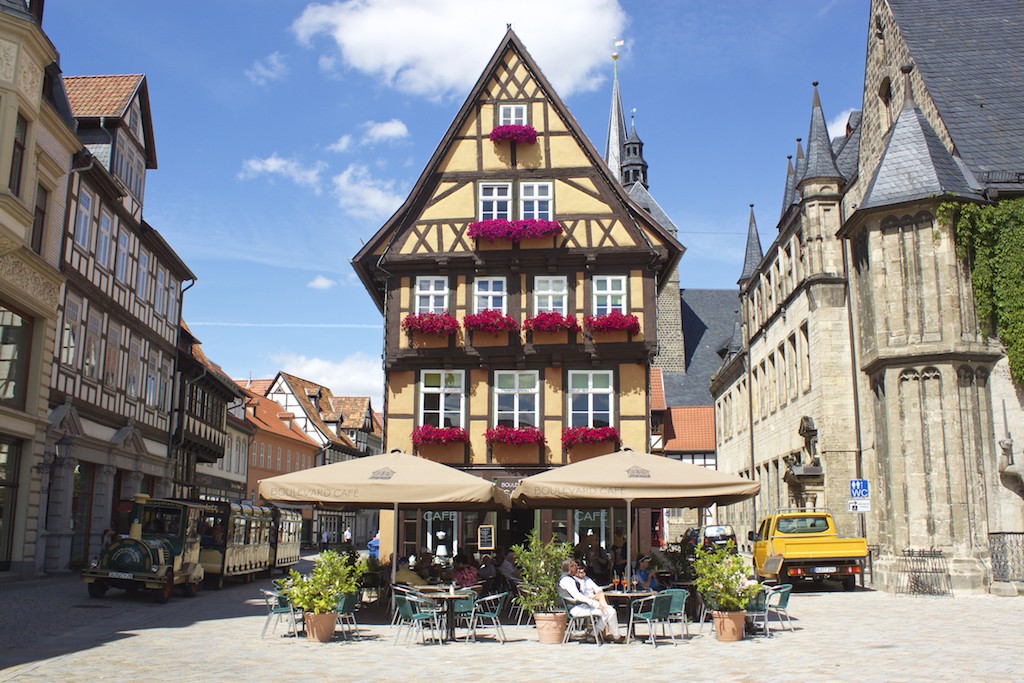 Why Quedlinburg? The better question is why not Quedlinburg? This quaint medieval German town close to the Harz mountains is filled with historic half-timbered houses, a massive castle complex, and plenty of cute places to eat and drink. Wander aimlessly along the cobblestoned streets, observe the local action in the Market Square, and sip local brews at Brauhaus Ludde. I visited Quedlinburg in the summer but can imagine how lovely it must be in winter when the Christmas market season is in full swing. (215 kilometers from Berlin)
15) Rostock, Germany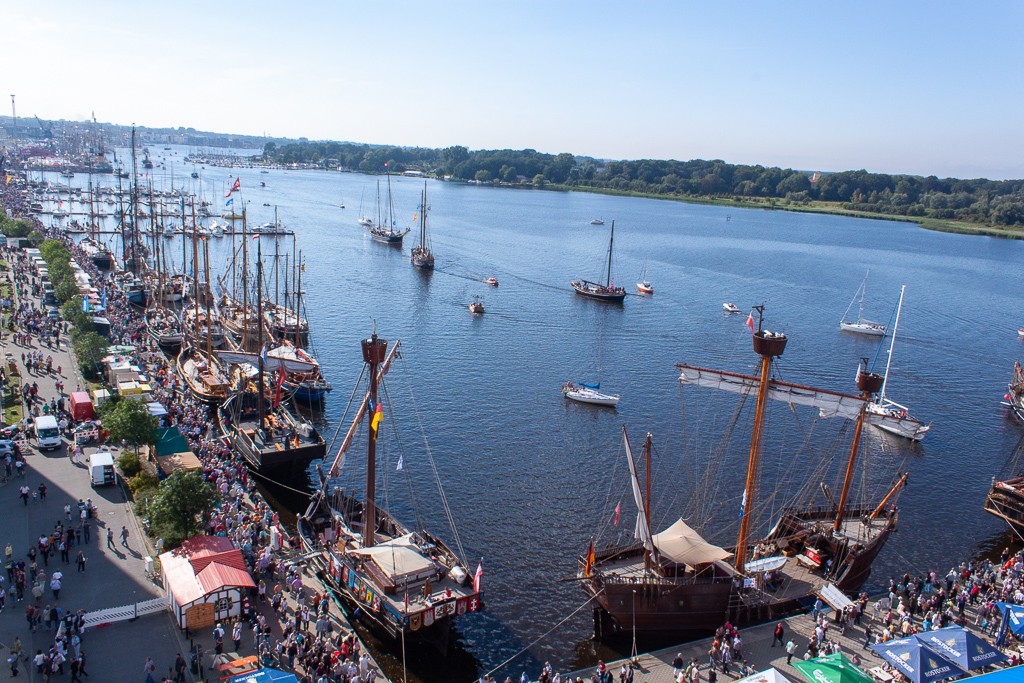 Why Rostock? More exciting day trips from Berlin? If you fancy a day breathing in the fresh sea air, head north to Rostock. Here you can walk along the picturesque Rostocker Stadthafen (harbor front), tour different cathedrals, and experience nautical-themed events like the Hanse Sail. Rostock will always hold a special place in my heart as it was one of the first day trips I took from Berlin after moving to Germany in 2011. Check out how Rostock transforms during the Hanse Sail and read, Getting Medieval In Rostock, Germany. (235 kilometers from Berlin)
Book a hotel in Rostock or go on a guided tour:
16) Schwerin, Germany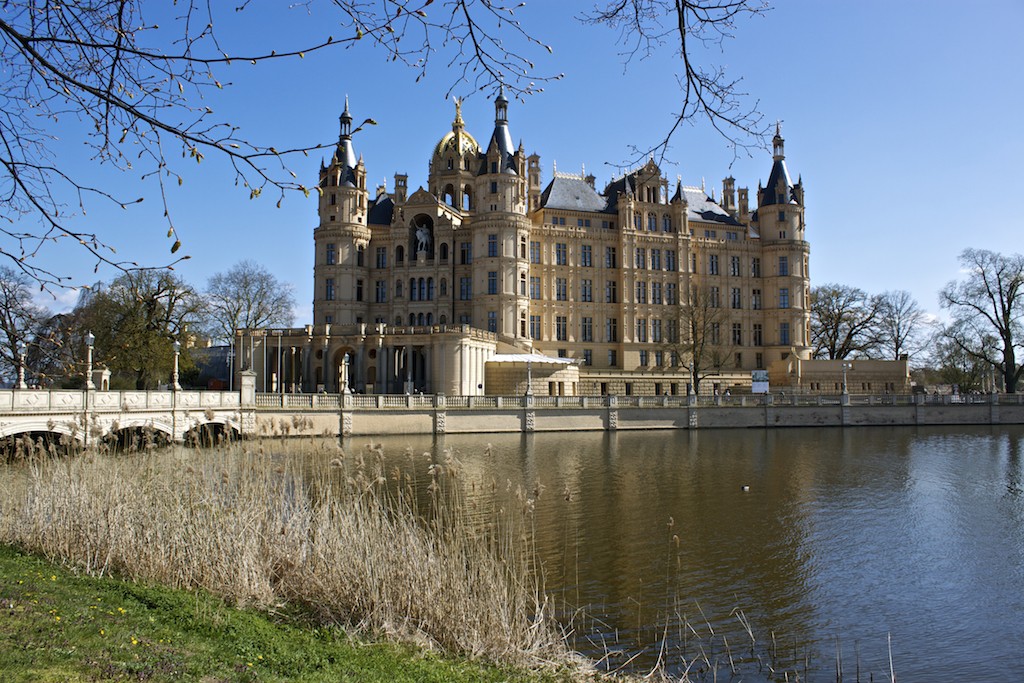 Why Schwerin? Around two hours from Berlin, Schwerin is another ideal day trip. With a population of 90,000 people, the crowning jewel of Schwerin is undoubtedly the majestic Schwerin Palace, also nicknamed the "Neuschwanstein of the North." Come to tour the castle interior, stroll through its gardens, sip coffee at Cafe & Konditorei Rothe in the Market Square, and enjoy a stunning view over the town from the Schwerin Cathedral. If you're a castle fan like me, Schwerin is just the place for you. For a sneak peek of what's in store for you, take a look at these Schwerin photos. (215 kilometers from Berlin)
Book a hotel in Schwerin or go on a guided tour:
17) Szczecin, Poland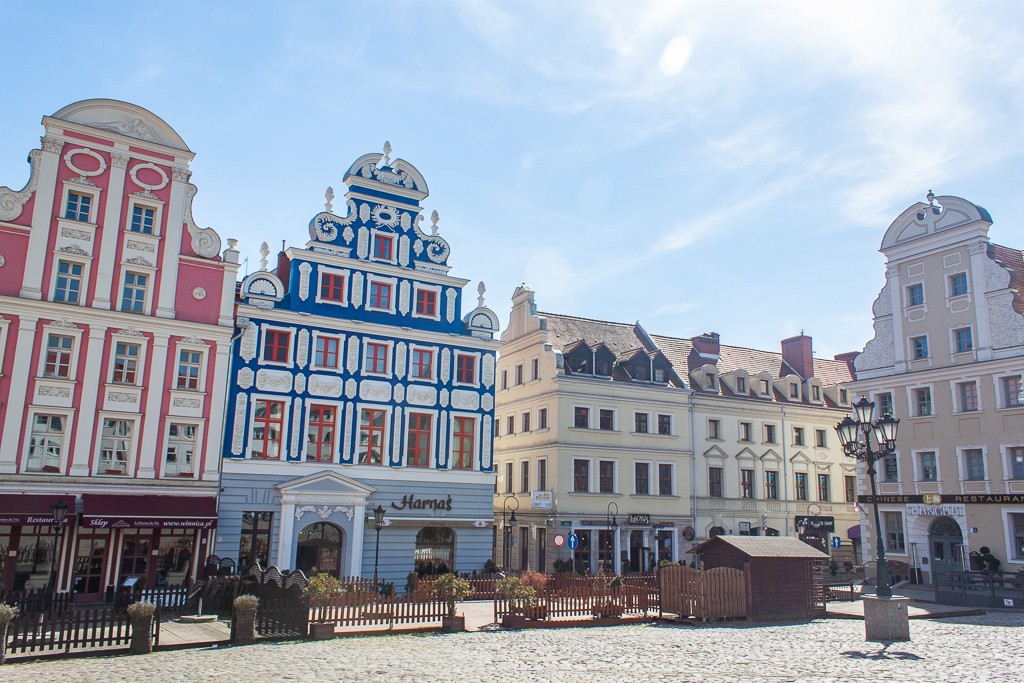 Why Szczecin? Only two hours away from the capital, Szczecin's an easy day trip from Berlin whether you go by train, bus, or car. Head to Szczecin to feast on tasty pirogies at Harnaś (I recommend the pork one stuffed with herbs), tour the Pomeranian Dukes' Castle, walk around Solidarity Square, watch a performance at The Philharmonic, or take in the majestic architecture at Wały Chrobrego. This is a city I've visited time and time again, as it's one of the best places to take visiting friends who want to hit up a different country when they're touring around Europe. See my personal travel tips about how to make the most of your time in Szczecin – A Day Trip From Berlin to Visit Szczecin Poland. (150 kilometers from Berlin)
Book a hotel in Szczecin or go on a guided tour:
18) Warnemünde, Germany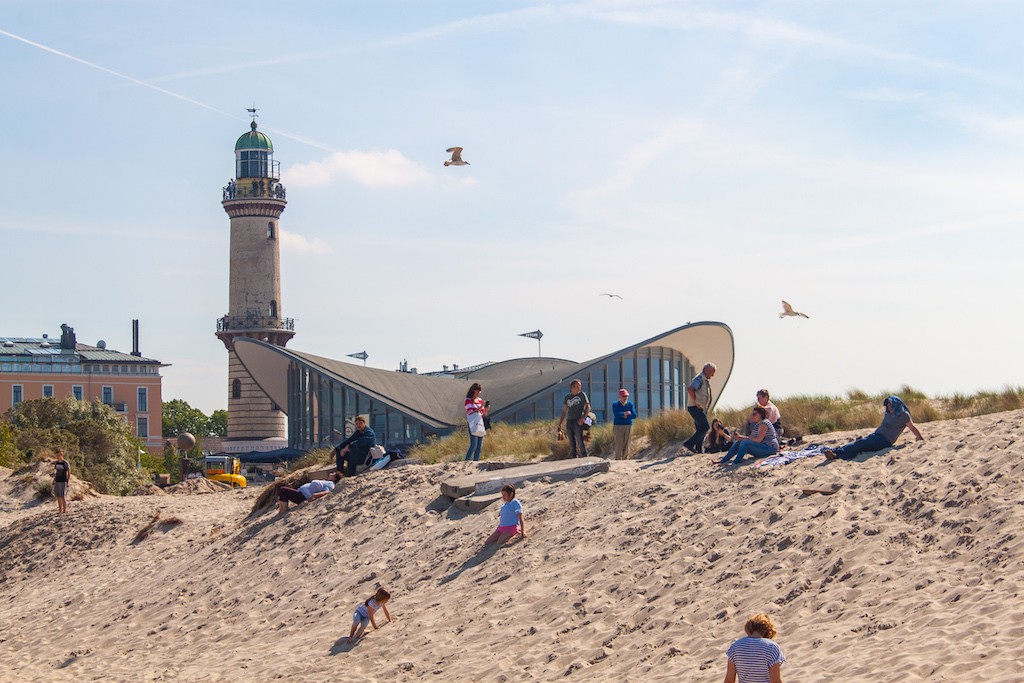 Why Warnemünde? If you're looking for some "vitamin sea", head north to Warnemünde for a day, or even longer time permitting. Here you can feast on fresh seafood, spend the day on the beach chilling out on a beach chair (Strandkorb), go on a boat tour, and hang out in a sauna overlooking the Baltic Sea. Check out my article, How To Spend A Wonderful 24 Hours In Warnemünde. (240 kilometers from Berlin)
Book a hotel in Warnemünde or go on a guided tour:
Have we missed out on any exciting day trips from Berlin? Tell us about your suggestions in the comment.
Good To Know
1) If you like traveling in Europe, check out some of our popular destination guides and features of unusual places.
Locations
Download this Google Map to keep track of these exciting day trips from Berlin.
*Disclosure – This post contains some affiliate links. If you book a tour or hotel through any of these links, I'll earn a tiny commission at no extra cost to you. Thanks for your support!