When you look at this photo, what do you see? Just another houseboat along one of Amsterdam's many canals? Well, this isn't just any houseboat – it's actually a floating sanctuary for stray cats! Yes, it's the catboat Amsterdam.
As I can't resist any weird and offbeat attractions like a bookstore in Venice with gondolas full of books or a salt museum in Lüneburg, I couldn't help but visit this very special place.
Cats & Boats Mix At The Catboat Amsterdam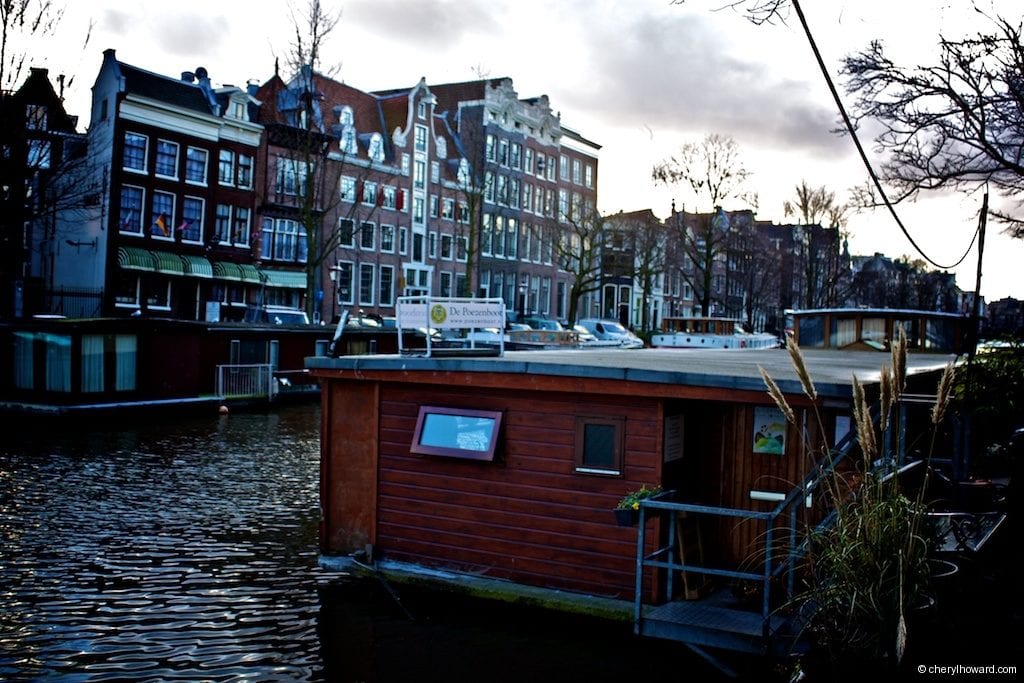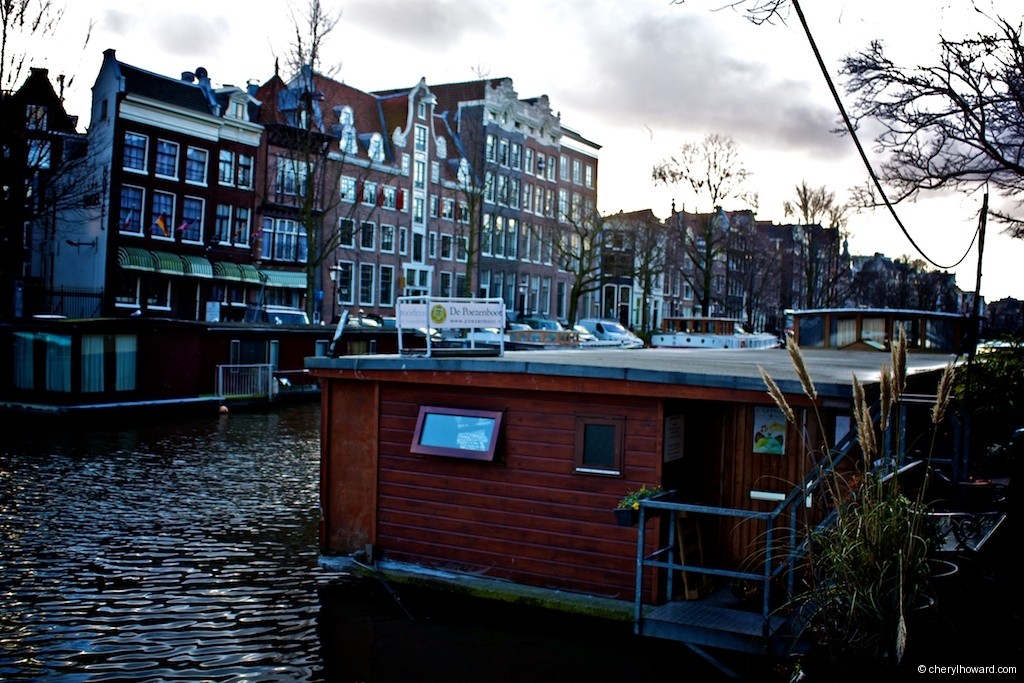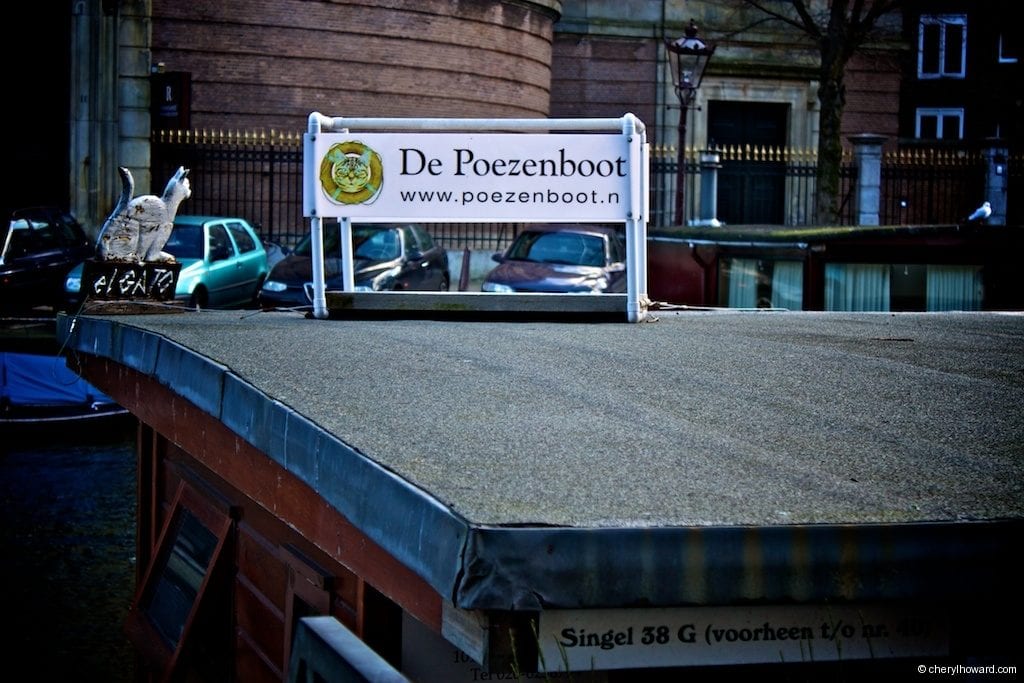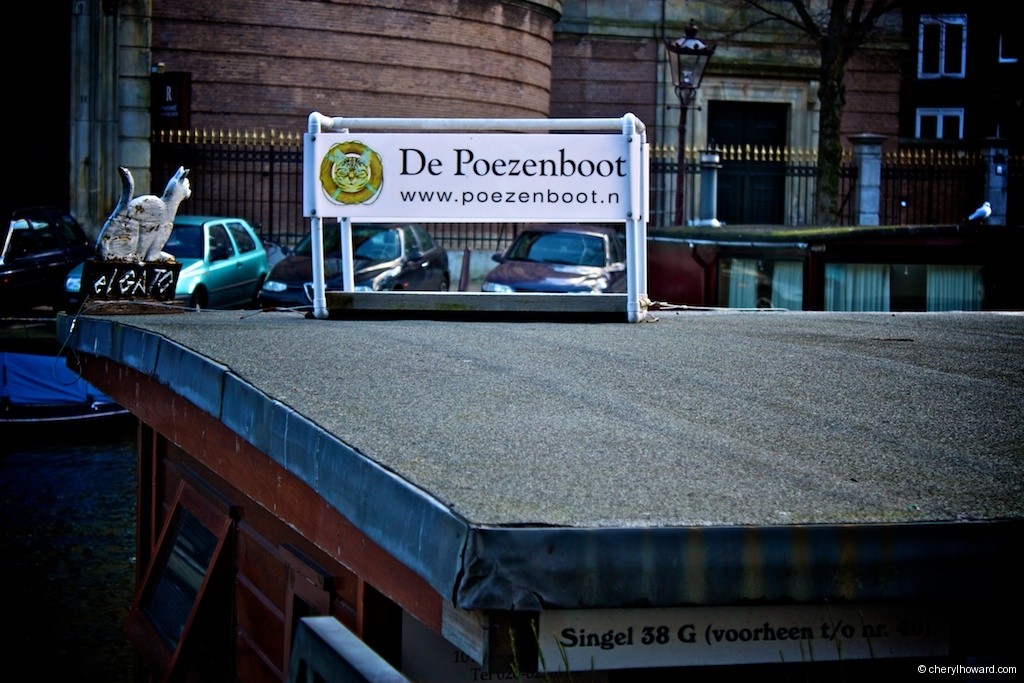 Look closer and you'll see that this is De Poezeboot, a project started by Henriette van Weelde in 1966 when she took in a family of abandoned cats. 
Recommended reading: Read what others have to say the Catboat Amsterdam – Meet The Catboat: Amsterdam's Floating Sanctuary For Cats and A Visit to the World's Only Floating Cat Sanctuary.
Henriette had such a big heart that she continued to take more cats into her home until she had no more room. Two years later she figured out the purr-fect solution when she bought a houseboat, made it animal-friendly, and gave her cats a sexy new address on the canal.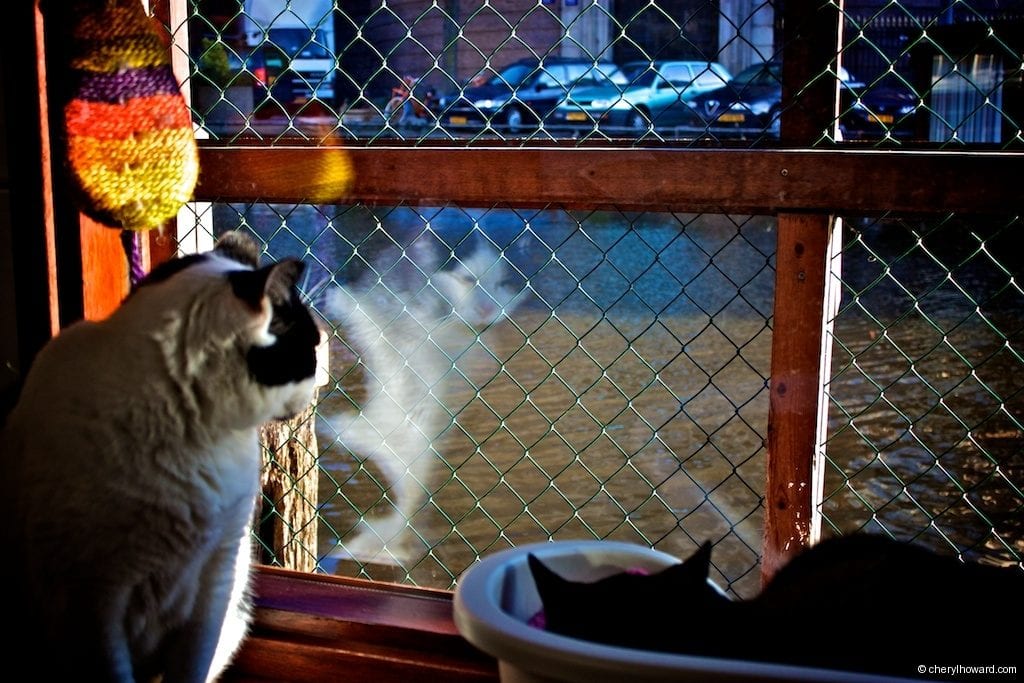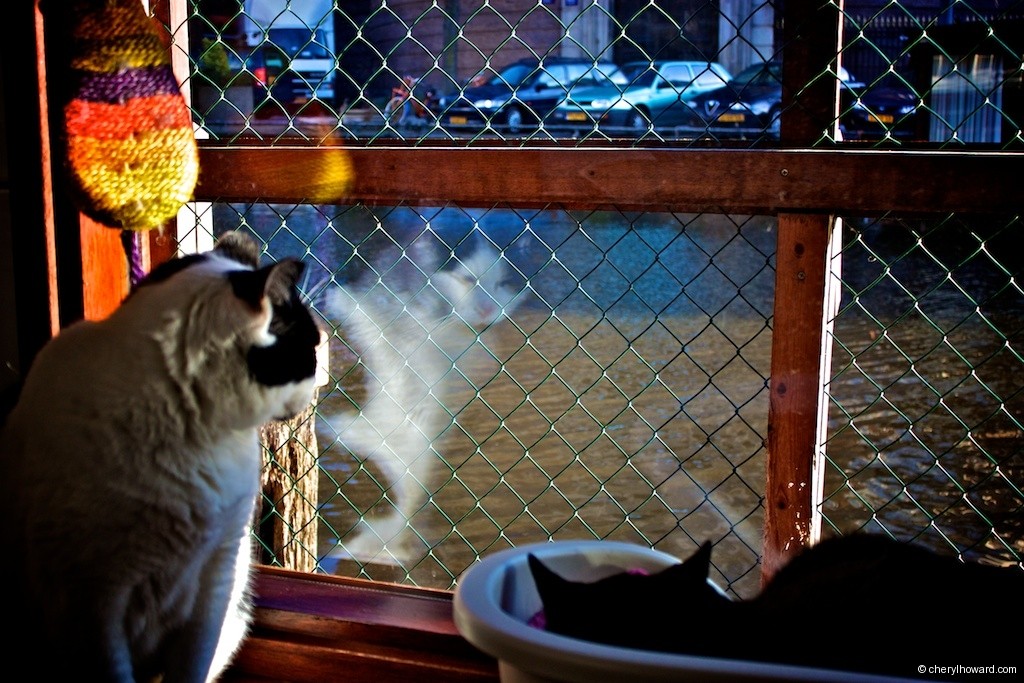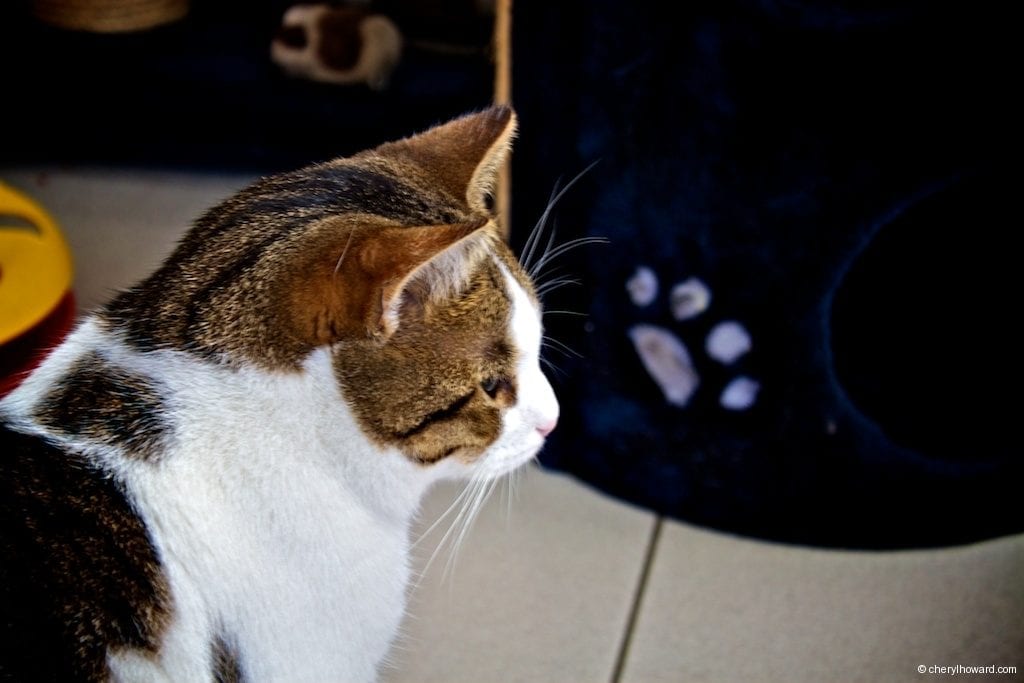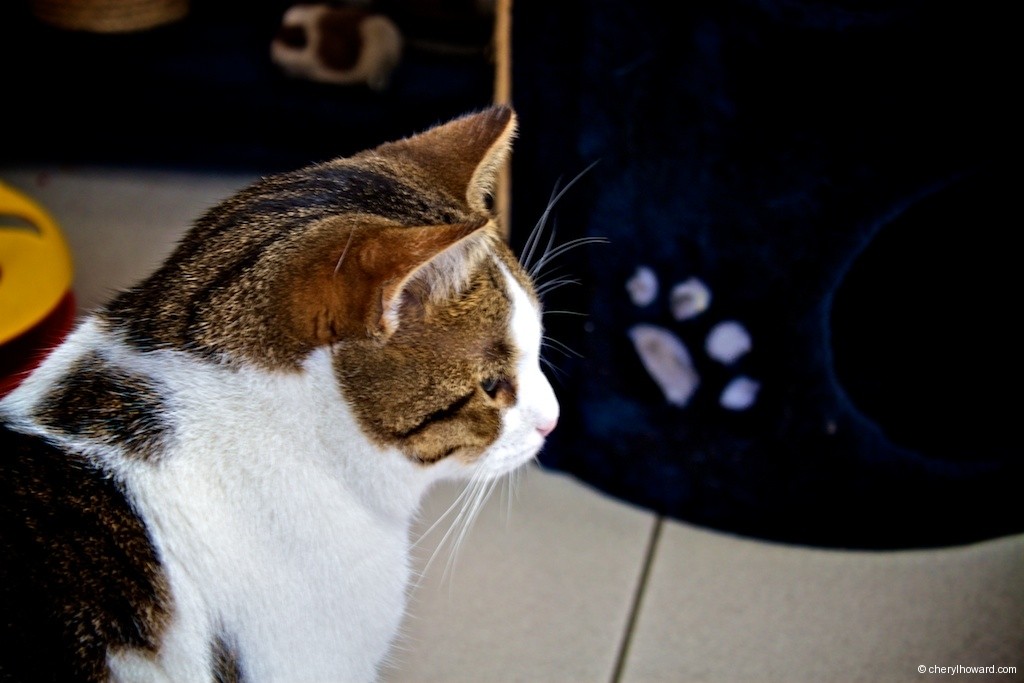 Fondly nicknamed the "cat lady" by locals, people from all over Amsterdam started to bring Henriette their cats. She took in all of them – sick ones, strays, and even those no longer wanted. So inspired by her love and compassion, people also visited the sanctuary and best of all, adopted the cats. Even Puss in Boots of Shrek fame visited the boat last at some point.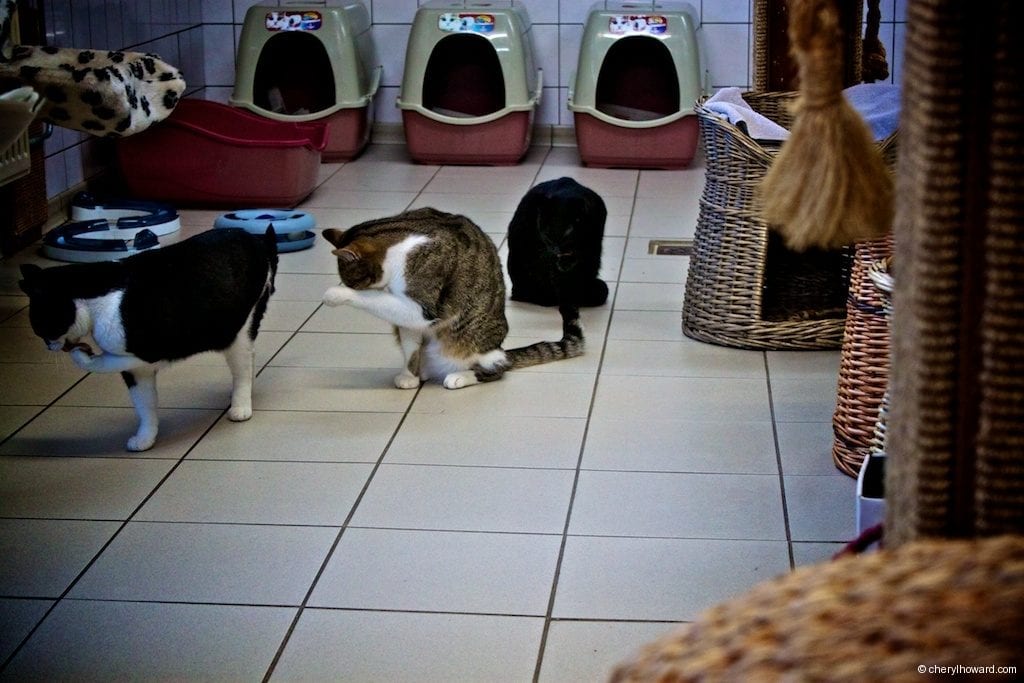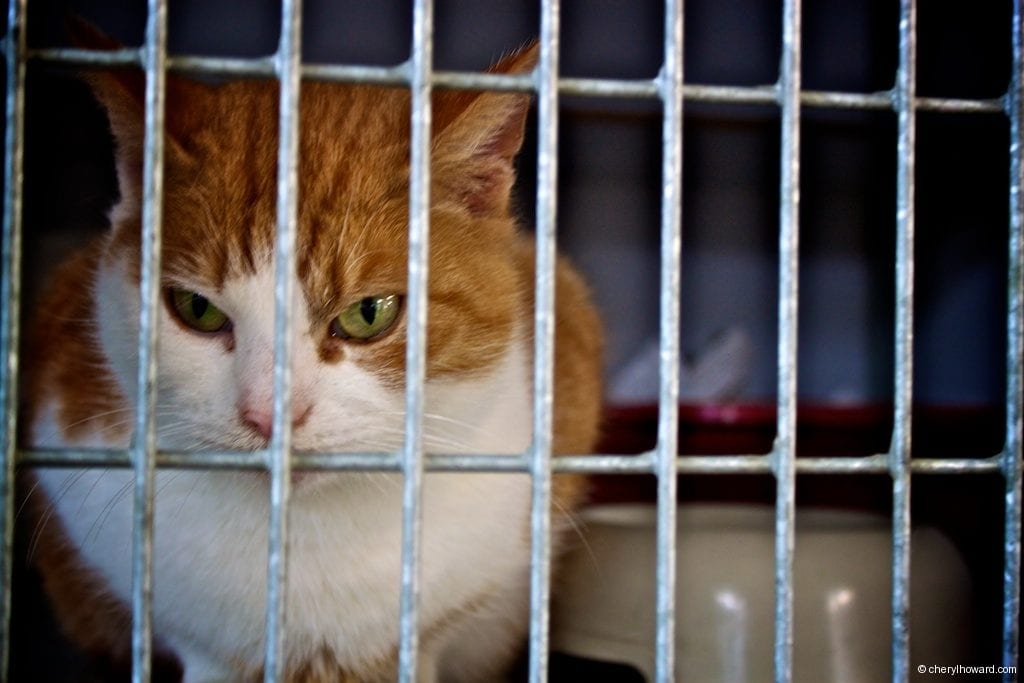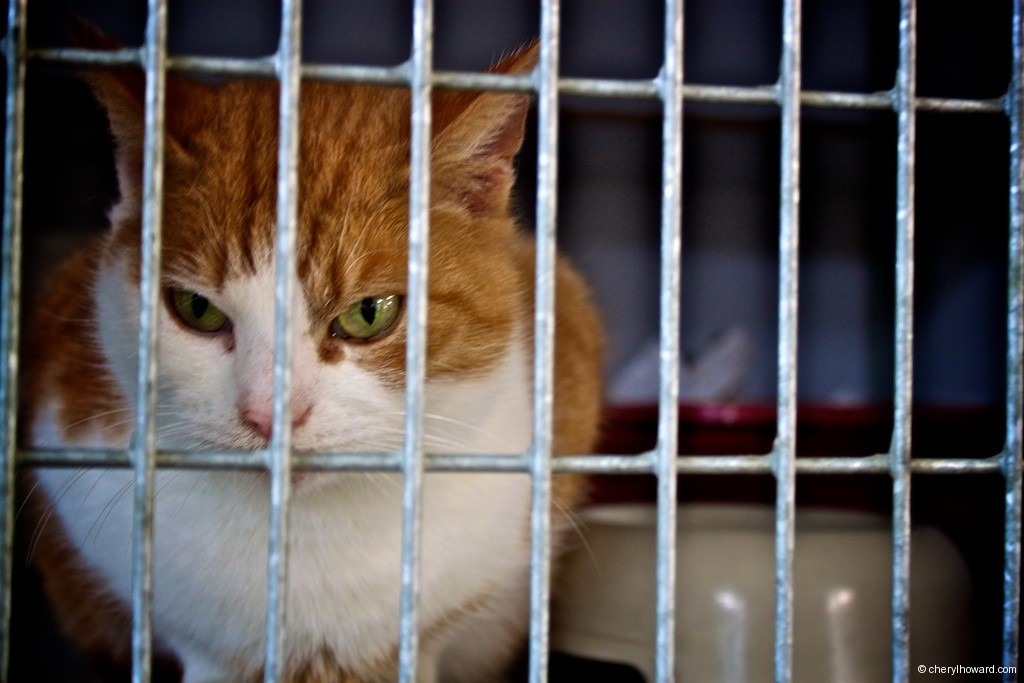 The catboat is open to the public from 13:00 – 15:00 daily, except for Wednesdays and Sundays. This gives time for people to check out the set-up, meet the cats, and decide whether or not they want to make one (or more) of them a furr-ever member of their family.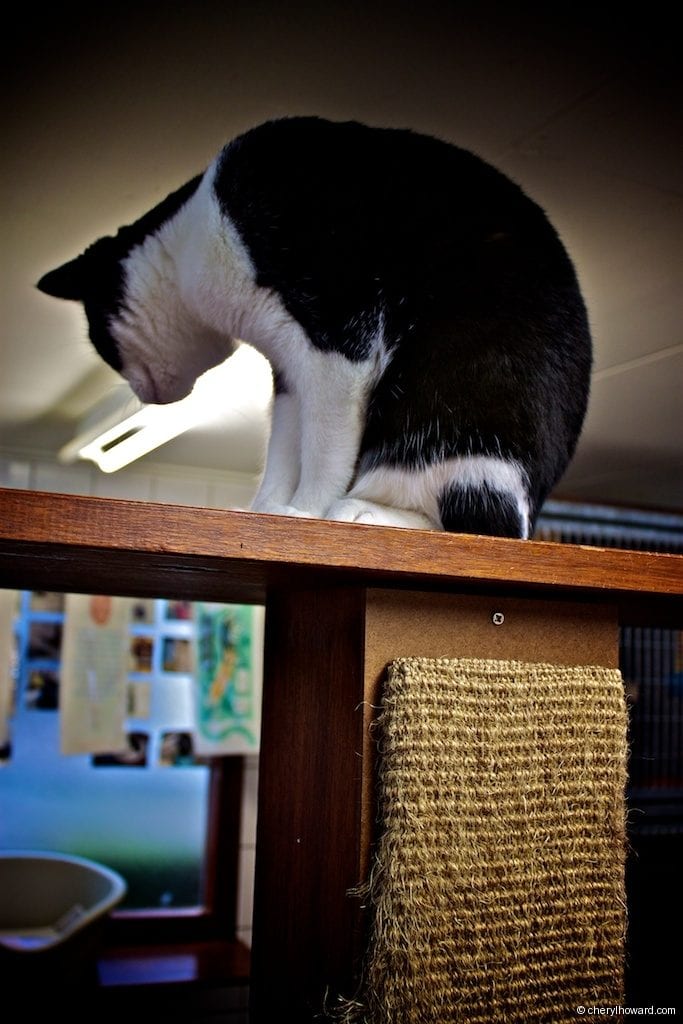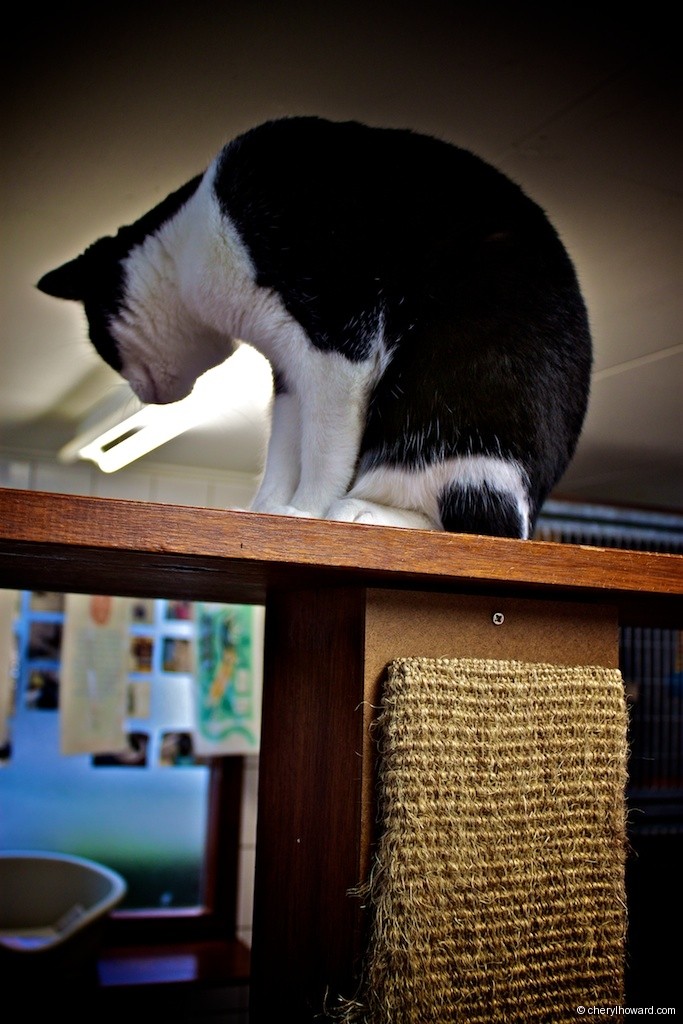 As I was snapping photos, I saw an older woman enthusiastically talking up visitors and telling them about the cats. She then started excitingly wrapping presents and handing them out to the cats. Yes, really, Almost toothless and sporting a wild mane of grey-blue hair, could have this been Henriette herself? I'm not sure exactly how the cats would manage to open the packages, but it's the thought that counts, right?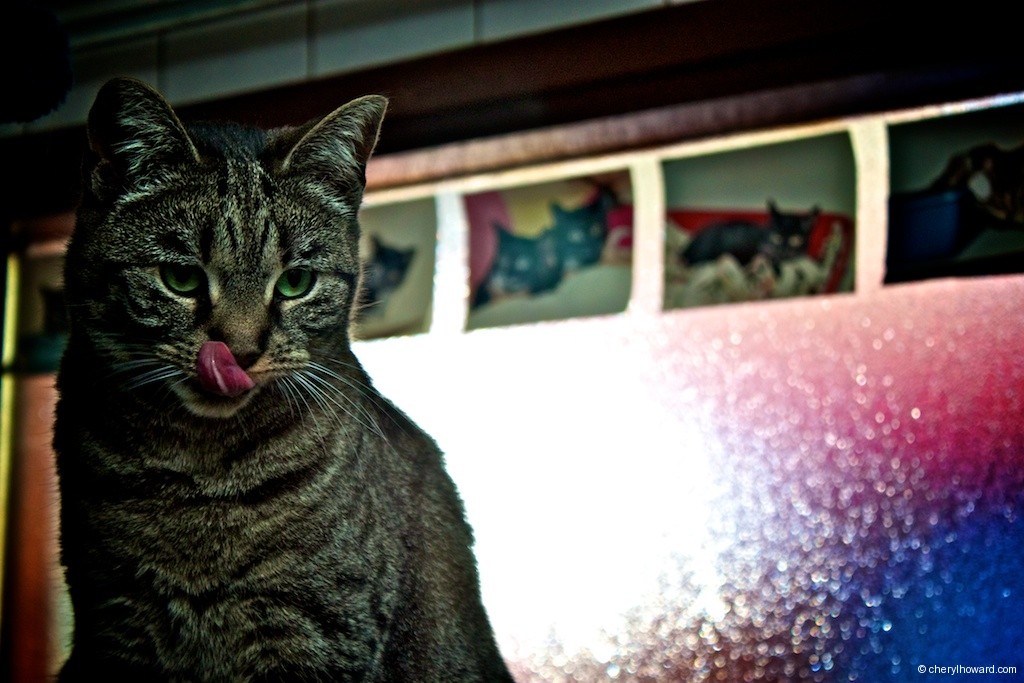 This next photo is my absolute favorite photo as I captured this cutie "mid-lick." I also like the cat pictures displayed in the background.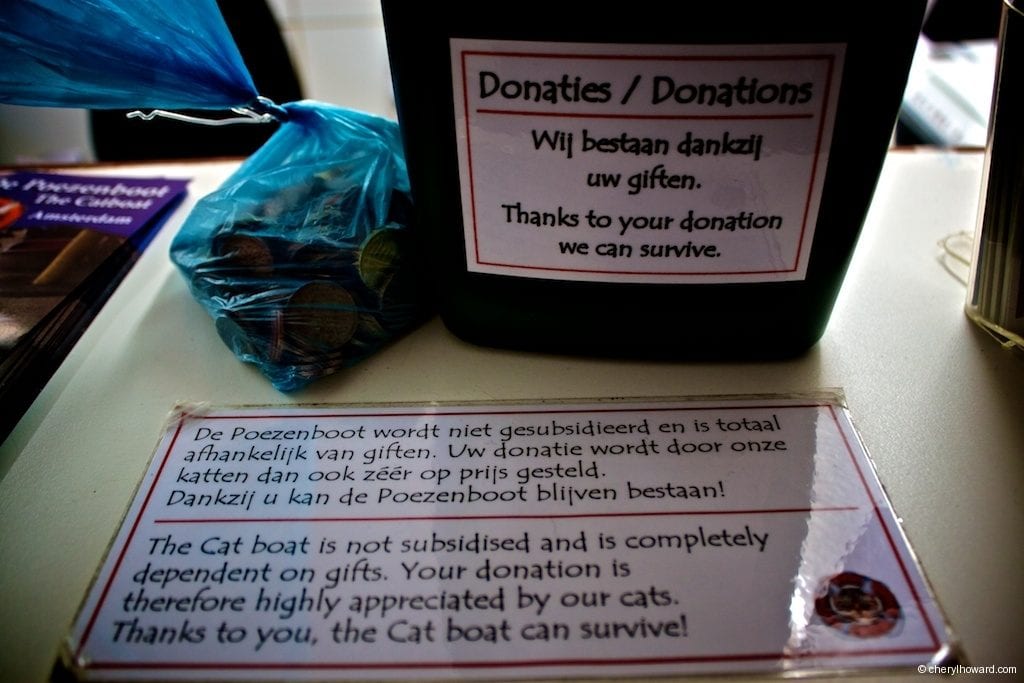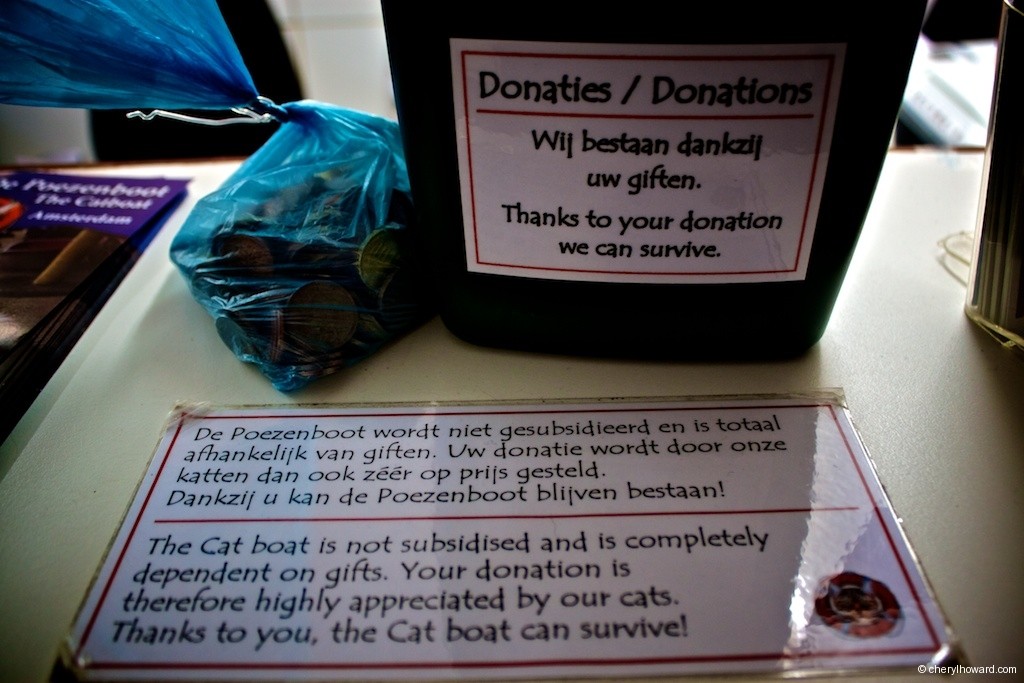 In 1987, the Catboat Foundation was formerly registered as a charity and now survives solely on donations. Thanks to the kindness of Henriette and her volunteer staff, hundreds of cats have found loving homes and haven't suffered a tough life on the streets.
While admission to the boat is entirely free, I strongly encourage you to throw some cash their way.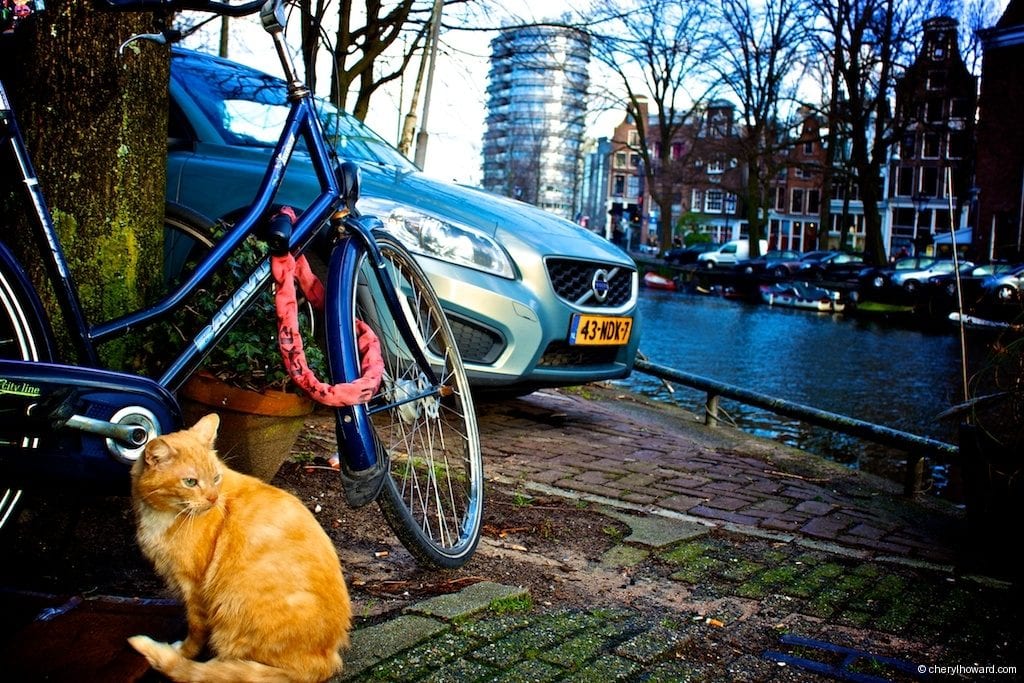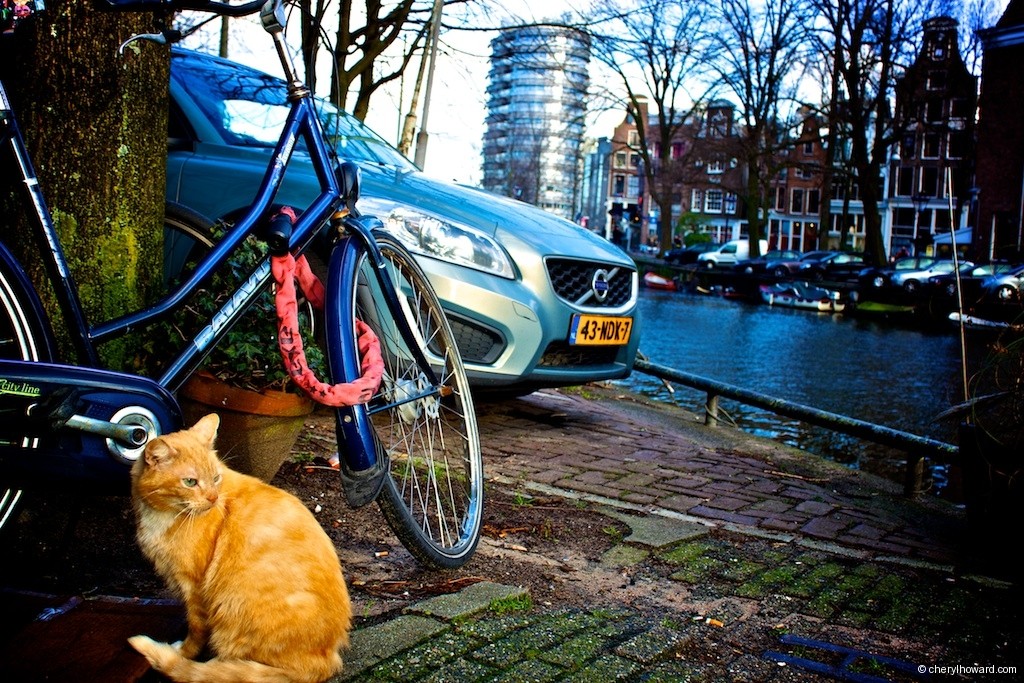 In case you were wondering, the cats aren't imprisoned on the boat. Some of them are let outside for fresh air, under careful supervision of staff.
So what do you think about the catboat in Amsterdam? Would you visit? I definitely recommend doing so, but don't forget to make a donation, or even better, adopt one!
Location
Good To Know
1) Wondering where to stay while in Amsterdam? Check out options on booking.com.
2) Make your time in Amsterdam memorable and go on a guided tour.
3) If you love traveling around Europe as much as I do, give some of our other popular posts a read.
* Disclosure – This post contains some affiliate links. If you book a tour or hotel through any of these links, I'll earn a tiny commission at no extra cost to you. Thanks for your support!