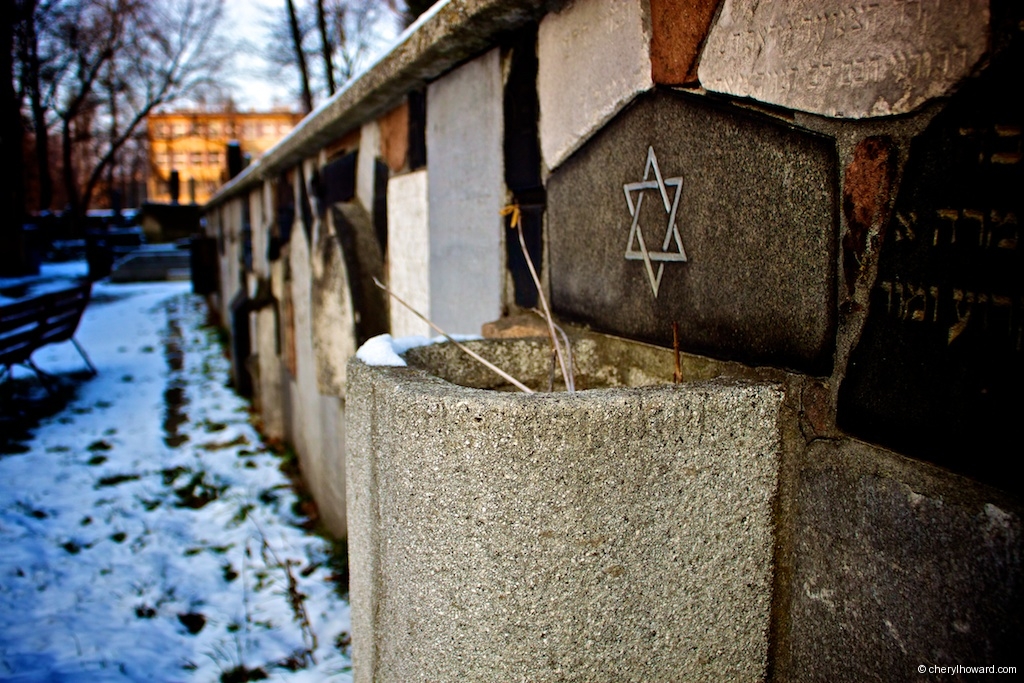 See The New Jewish Cemetery Krakow Poland – Estimated reading time: 7 minutes
When I told people that I was headed to Krakow for the weekend, almost everyone asked me the exact same question, "Will you visit Auschwitz?" My answer was no, that due to my limited time in the city, I decided to save it for a future trip.
Because I didn't visit Auschwitz didn't mean that I couldn't take in my share of the city's important historical sites. The very first place I visited after arriving in Krakow was the New Jewish Cemetery in the city's Jewish district of Kazimierz.
Before we go on, I'll love you forever if you signed up for my mailing list! Click on the banner above to join more than 42,000 other people who like following my travel and Berlin life adventures.
See The New Jewish Cemetery Krakow Poland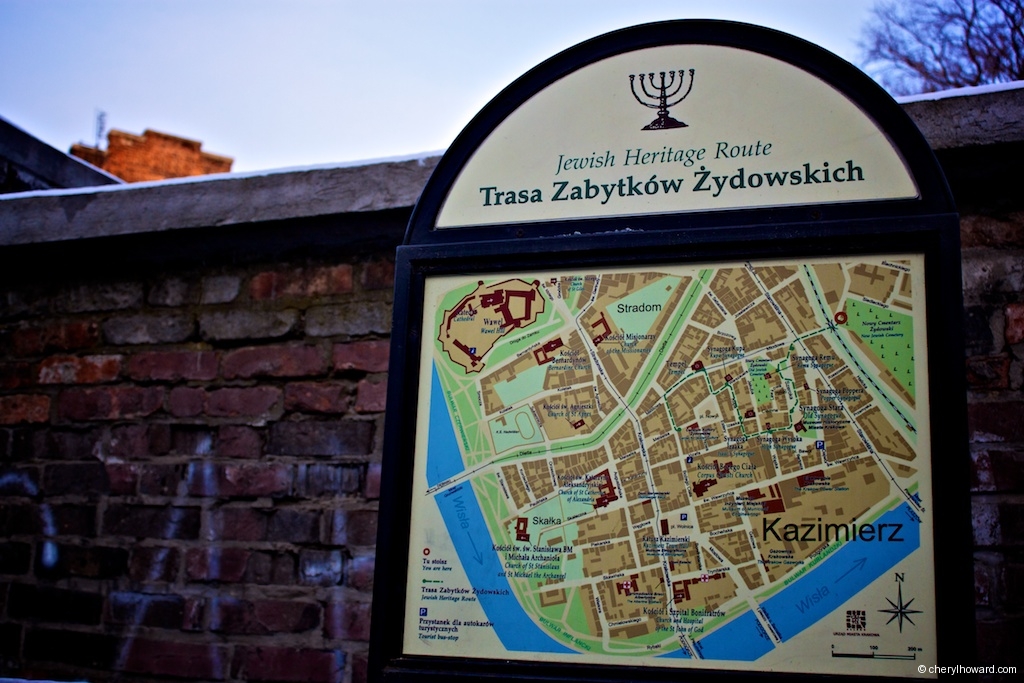 Founded into 1800 and sprawling across 4.5 hectares (11 acres), this massive cemetery contains over 10,000 tomb stones.
When the Nazi's invaded Poland in WWII, the cemetery was all but destroyed. Stone from people's former grave markers were either sold to local masons or used as construction materials in a nearby concentration camp, Krakow-Plaszow. Some of the stone from the cemetery was even used in the courtyard outside of Amon Goth's home, the notoriously evil man who ran the Krakow-Plaszow camp and the one who oversaw the efforts to evict the Jews from Krakow. The Nazis were also said to have left the scattered remains of the former cemetery inhabitants disrespectfully out in the open.
After the war was over, a camp survivor (thought to be Jakub Stendig) worked on the restoration of many tombstones, having them reinstalled in the cemetery. A renovation effort began in 1957 and continued on for years. Only 10 years after the fall of Communism in 1999 did the cemetery finally see a complete transformation, and it along with the mortuary, were formerly classified as historical monuments.
The New Jewish Cemetery Today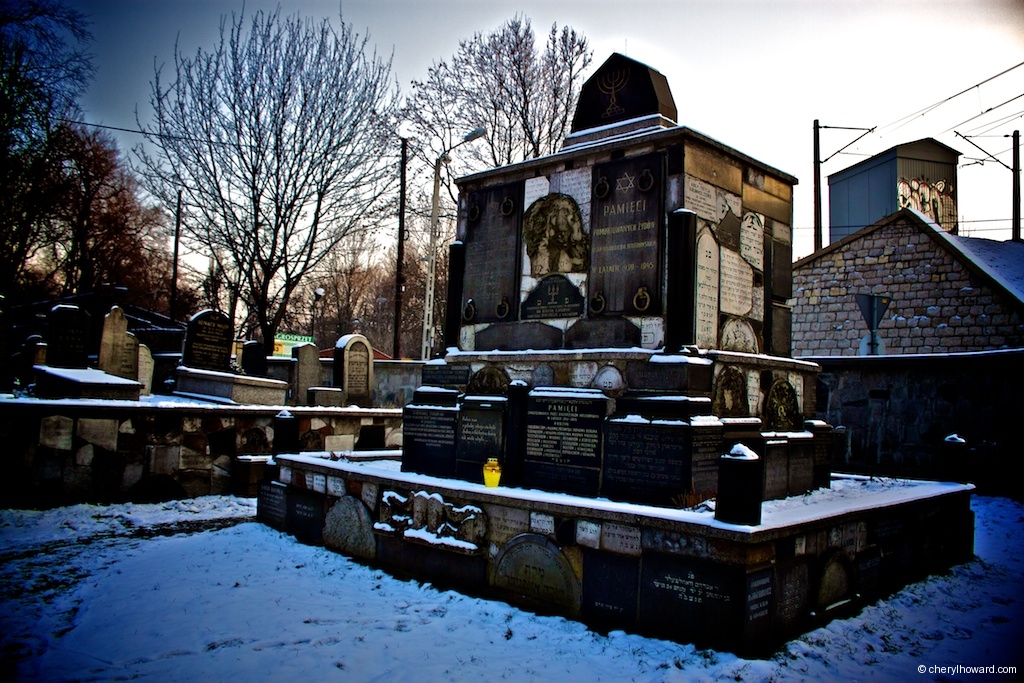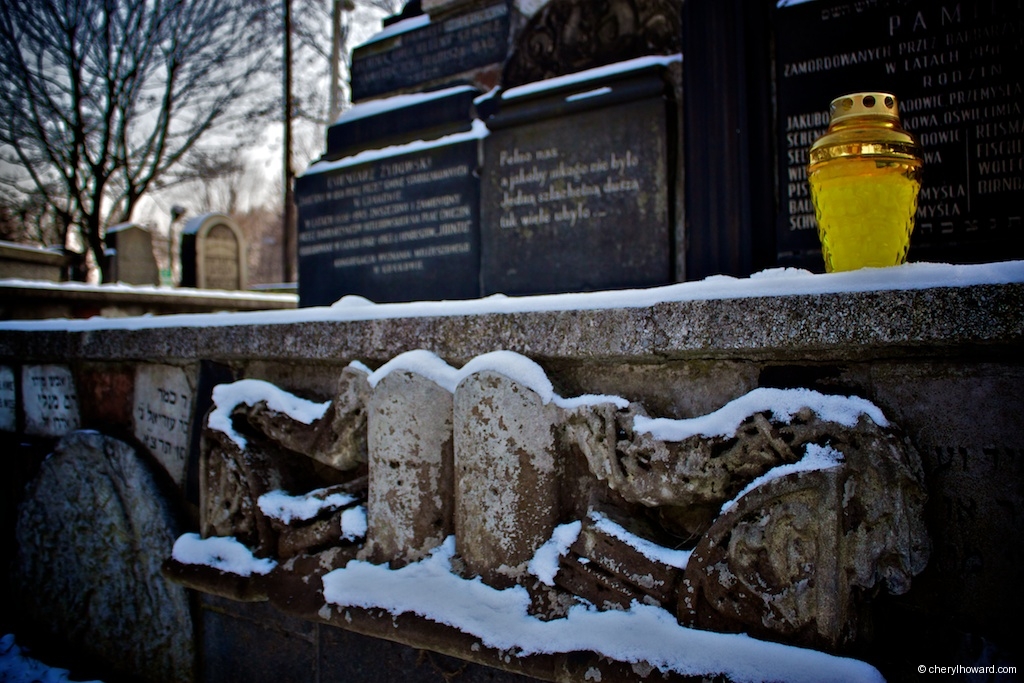 The New Jewish Cemetery cemetery is now full of old and new graves as well as various memorials dedicated to those murdered during the Holocaust. Some of the memorials and the wall surrounding the cemetery are full of fragments of tombstones destroyed by the Nazis.
A walk through the cemetery on a cold winter afternoon provided me with the opportunity to reflect on the enormity of what happened there. Almost completely empty of people, it cast a solemn mood over the beautiful yet tragic place.
The sunset washed the cemetery with a warm golden light making the experience even more poignant.
Just as I was about to leave, I met a man standing beside a large tombstone. He asked me to take his picture and explained that the tombstone beside him was the grave of his grandfather. Overcome with emotion, he said he'd searched for his burial site for years. It was really a touching moment.
While I'm happy he was able to find his grandfather and end his long search, it was sad to see that a dark chapter of history still affects people even today.
Have you visited the New Jewish Cemetery Krakow? What were your impressions?
Location
Good To Know
1) To check out accommodation options in Krakow, take a look on booking.com.
2) While in Krakow, go on a guided tour.
4) If you're driving through Italy, be sure to rent a car.
4) Fan of Poland like me? Read some of my other top blog posts for travel inspiration:
If you like this post, share it on Pinterest.
*Disclosure – This post contains some affiliate links. If you book a tour, car rental, or hotel, I'll earn a tiny commission at no extra cost to you. Thanks for your support.