Outdoor Art At The Heidelberg Project In Detroit – Estimated reading time: 9 minutes
We all know that over the years, Detroit has been through really tough times. But even in the darkest of moments, you can always find bright spots, and in Detroit locals took things into their own hands. They stepped up to make the city a better place through the power of community good. One such case is the Heidelberg Project, a huge public outdoor art installation that spans a couple of city blocks.
Created in 1986 by Tyree Guyton and his grandfather, the duo sought to turn their poor, crime ridden, lower east side neighbourhood into a welcoming place where people could enjoy the art and locals could take pride in the unique project that has captured the attention worldwide. The artist even involved several children from the neighbourhood to develop his constantly evolving outdoor space.
Outdoor Art At The Heidelberg Project In Detroit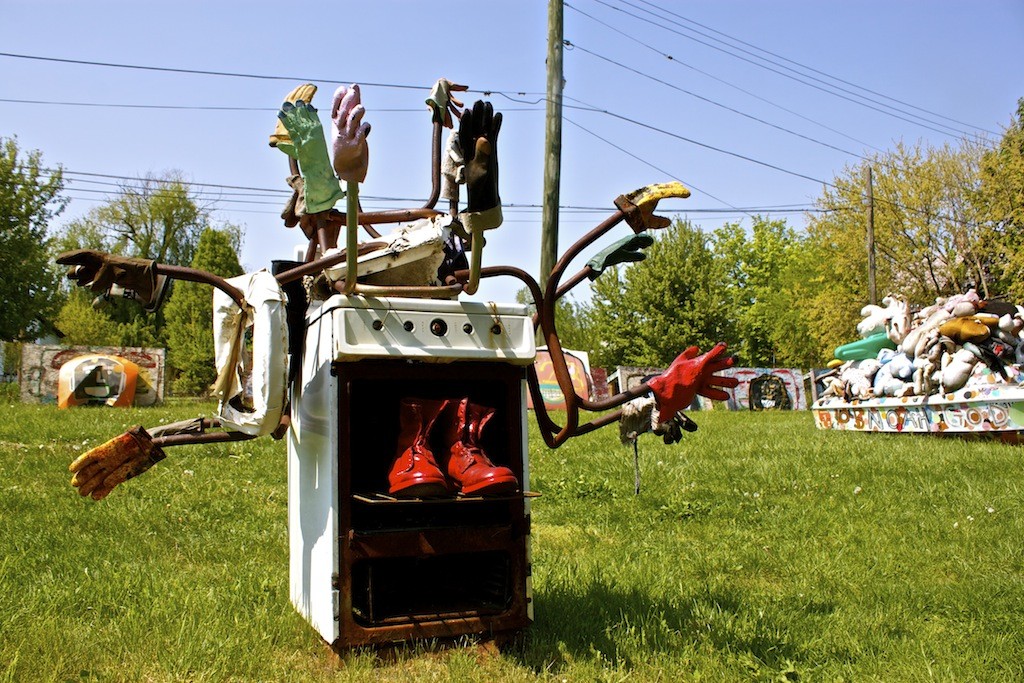 There are numerous quirky, fun, and whimsical pieces spread all around. Other pieces are more political – such as the pink car sunk into the ground, signifying the death of the auto industry in a city that was once considered the ultimate symbol of the American dream.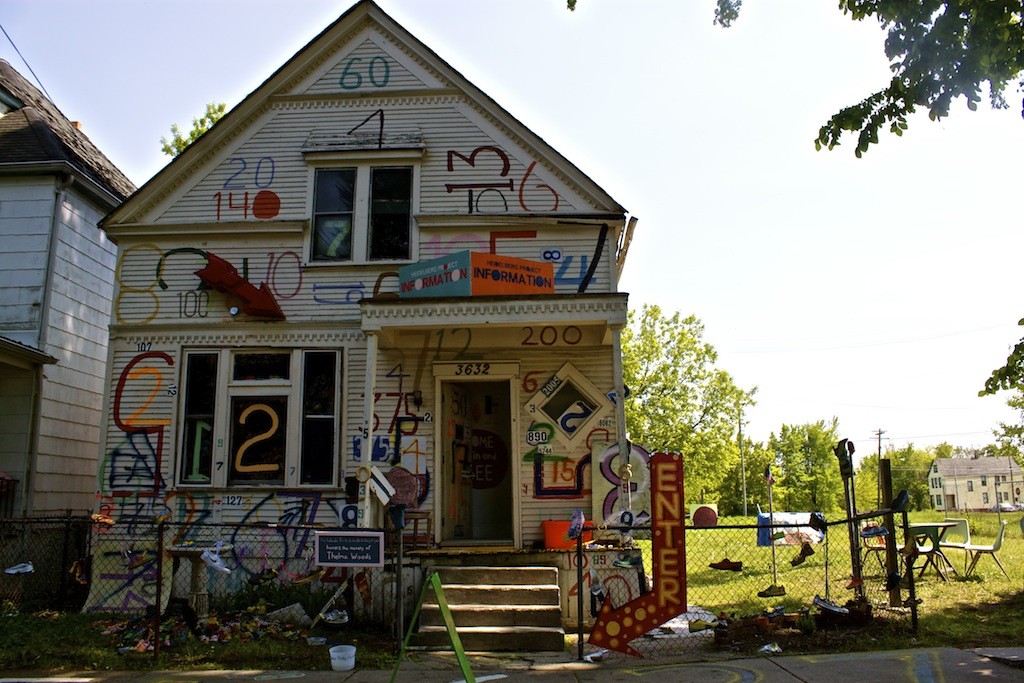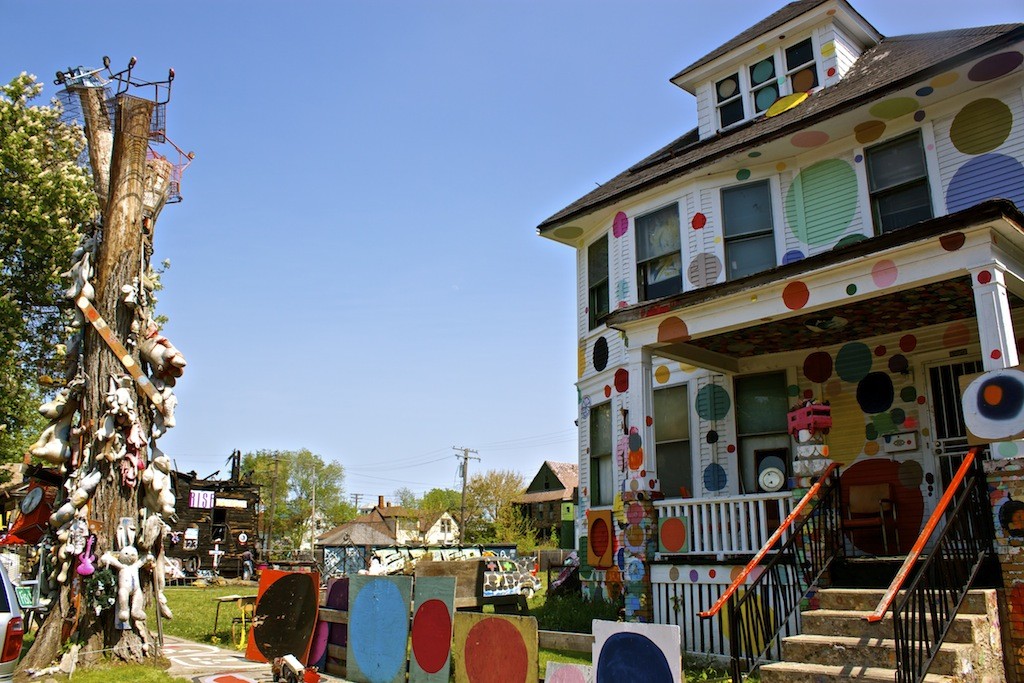 There are also houses adorned with hundreds of records or decorated from top-to-bottom with stuffed animals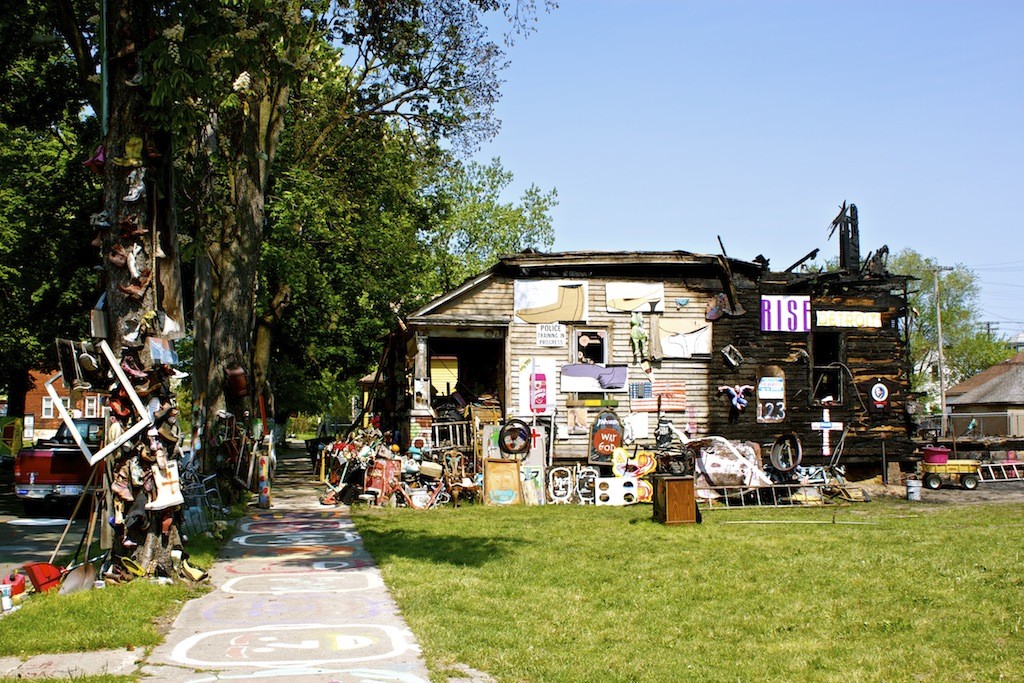 The Heidelberg Project has also seen its fair share of controversy over the years. Twice city officials have demolished some of the homes after neighbours complained they were a haven for rats and posed fire and other safety hazards. Back in 2013, one of the homes was even set on fire by an arsonist, destroying the Obstruction of Justice house. Luckily, thanks to a fundraising campaign (Reclaiming the Canvas), they raised enough funds to build something in its place.
There are those who criticize the Heidelberg project, saying that they don't live up to their mission "to change lives and communities" through their arts driven programming. They point out that the surrounding neighbourhood is still poor and the conditions have not improved. Yet the executive director Jenenne Whitfield referenced this in a Huffington post article about the recent Heidelberg fire:
Many of the young folks in our community experience a life that is at times inhumane. I remember a young man incarcerated at a prison where I volunteered saying to me, "There were eight houses on my block and five of them were crack houses. I grew up thinking that this was what life was all about." While in jail, he discovered a talent for writing poetry. He is one of our redeemed and recently held his wedding on Heidelberg Street. Today, he is doing well. This potential was one of the primary reasons for the creation of the Heidelberg Project. Through this work, we expose young people to all facets of art and they have a chance to meet people from around the world. Armed with these tools, they can make better choices. We do our best, but the problem is obviously bigger than us.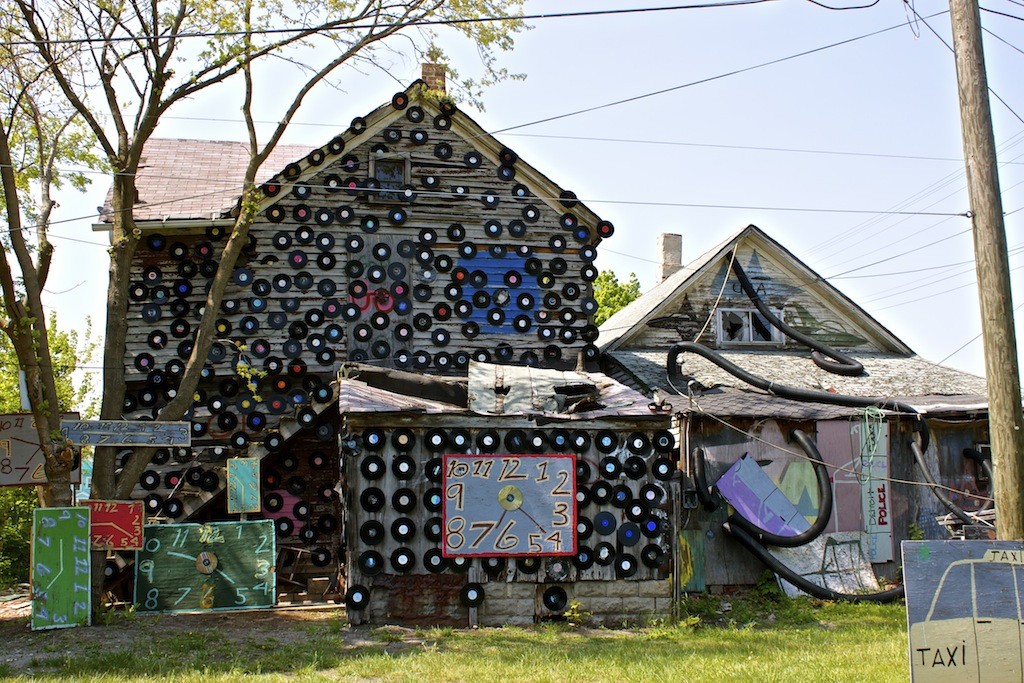 I for one have respect for the artist and the fact that he's been able to turn his art into an internationally recognized symbol of hope and good. I admire that he's been able to transform the lives of kids living in his community. He even manages to attract people to come and visit a poor neighbourhood of Detroit. Now that's something!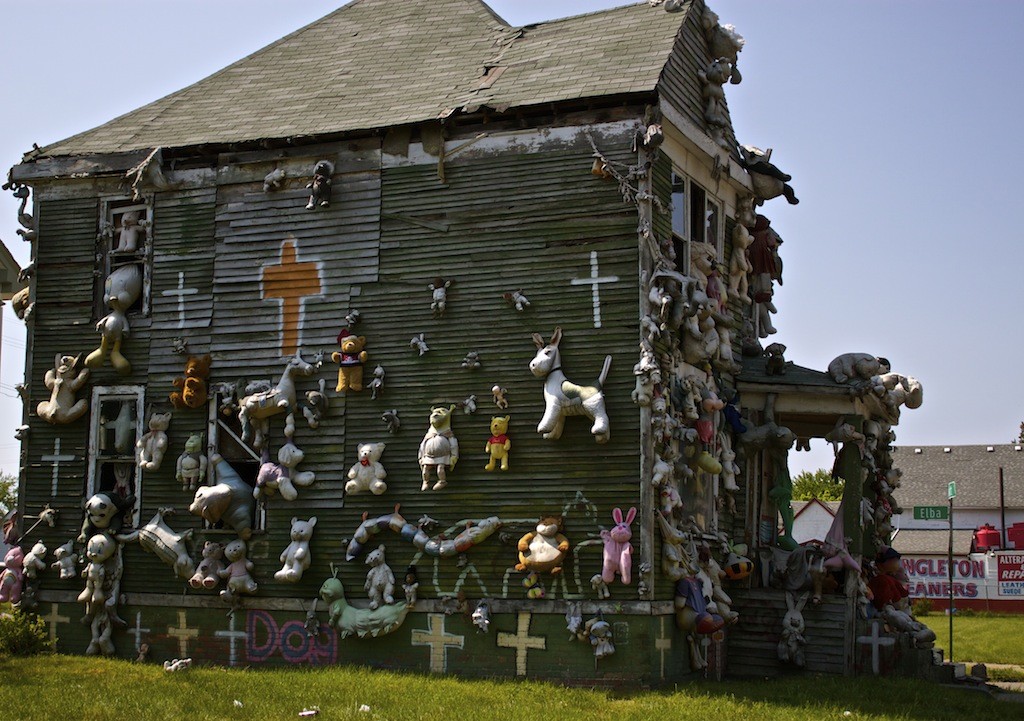 What do you think about the Heidelberg Project in Detroit? Have you been or would you go?
Location
The Heidelberg Project
3600 Heidelberg St Detroit, MI 48207
(313) 974-6894
http://www.heidelberg.org/
Good To Know
1) Book a hotel, hostel, or private apartment for your stay in Detroit.
2) Make your time in Detroit memorable and go on a guided tour.
3) If you like North American travel, read some of our other articles.
If you like this post, share it on Pinterest.
*Disclosure – This post contains some affiliate links. If you book a tour or hotel, I'll earn a tiny commission at no extra cost to you. Thanks for your support!