This past weekend, I made my fourth trip to Italy this year. You read that correctly, it's my fourth time this year. I simply can't get enough of my favorite country. When it's love, it's love?!
I made my way from Berlin to Genova to join the tail-end of the Travel Blogger Elevator (TBE) conference. While I didn't attend the conference itself, I did meet-up with some familiar faces for the unofficial post conference party and the usual fun. Note to self, next time attend the actual conference!
Taking note from past conferences in Umbria and Porto, I went to bed early this time in order to prepare for a blog trip through Eastern Liguria which was due to start the next day and not be my usual hungover self.
And the blog trip started off with a bang in the coastal town of Porto Venere, a UNESCO world heritage site since 1997. As you walk through this scenic seaside town, you'll easily see why the English poet Lord Byron found inspiration for his literary work here.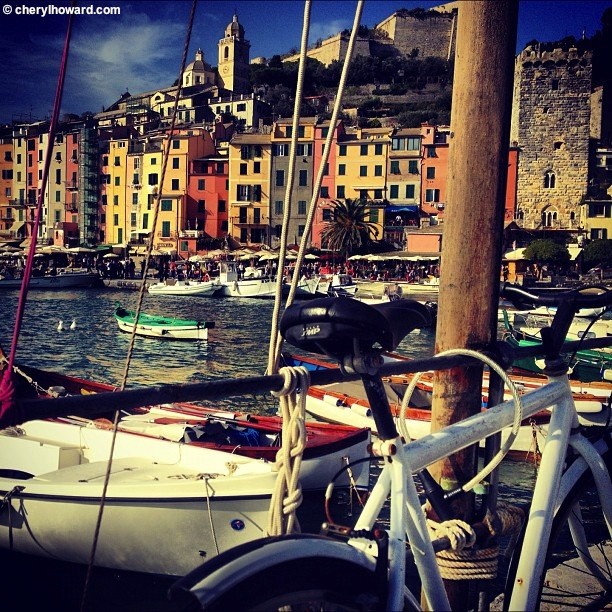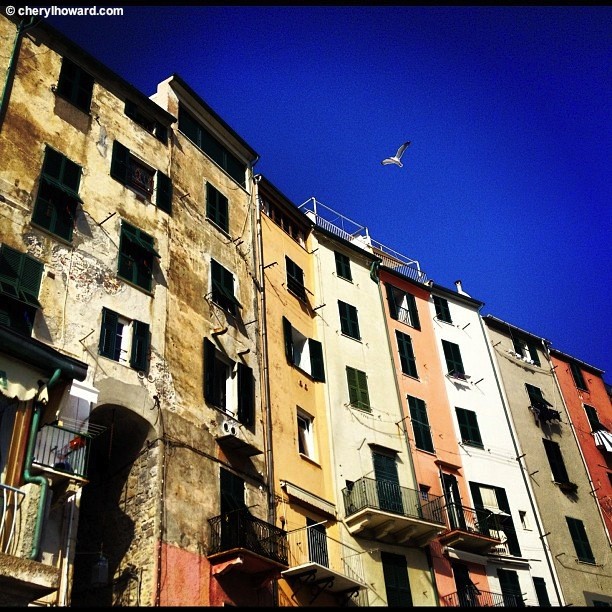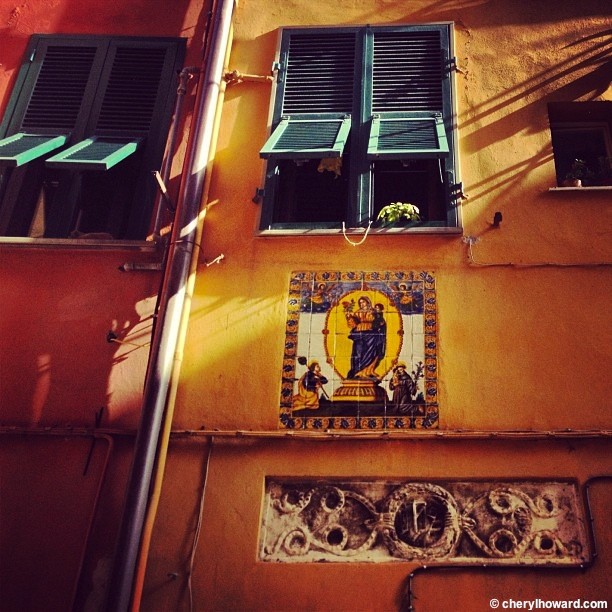 After wandering the picturesque streets, we stopped for cooking lessons at Portivene – a small trattoria where we sampled mussels which are a local specialty. Not usually a fish person, I happily overdosed in three types of mussel dishes and a local white wine.
If you're in Porto Venere, Portivene is a "must visit". This cute little spot boasts fresh delicious foods at super cheap prices in a non-pretentious setting. They even offer take away, perfect for a romantic picnic overlooking the water.
Too small to have a web site, you can find them at Via Capellini 94 in Porto Venere or call 0187 792722.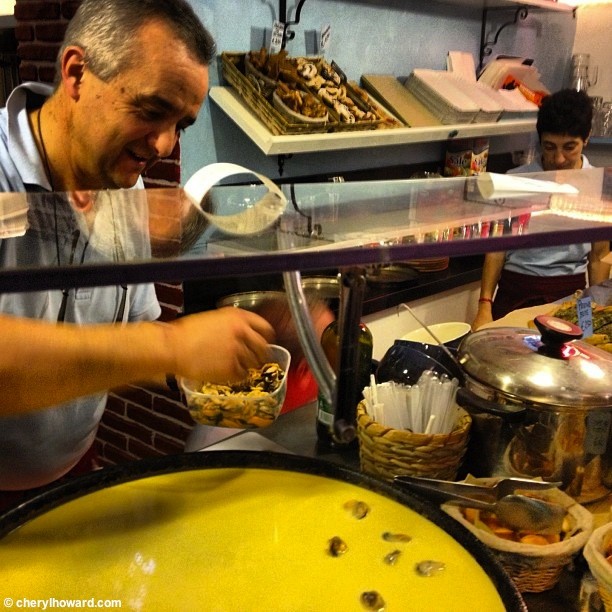 Just before we took a short boat ride out to the sea, we ran into this adorable dog taking a snooze in the middle of a pedestrian thoroughfare under the late October sun. Behind him are locals bartering for a portion of the day's catch!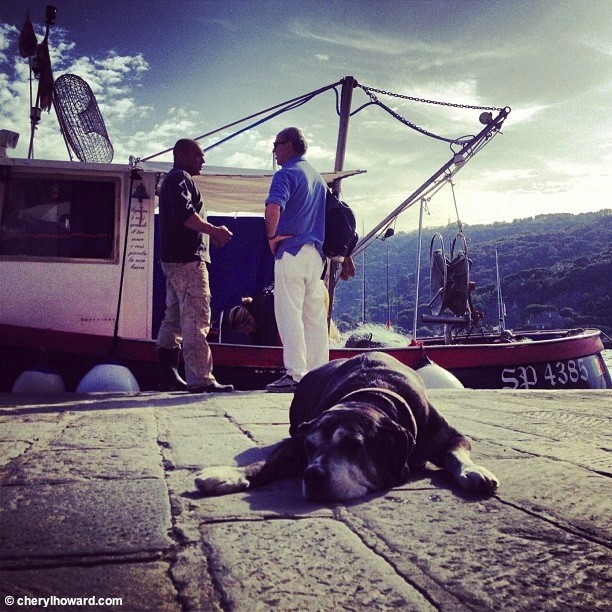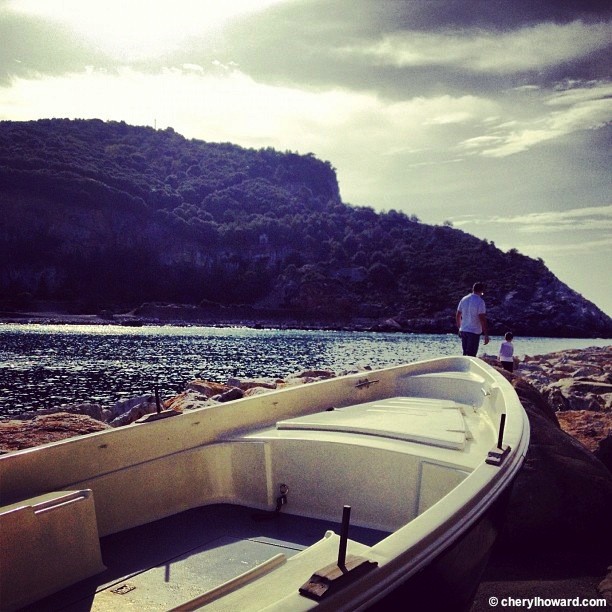 As we journeyed out towards the vast blue expanse of the Mediterranean, we glimpsed the Church of St Peter off into the distance. Consecrated in 1198, it's the town's most iconic and enduring landmark.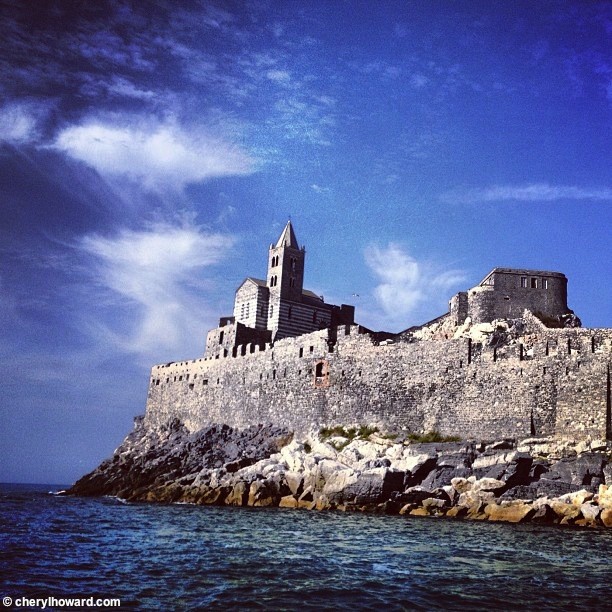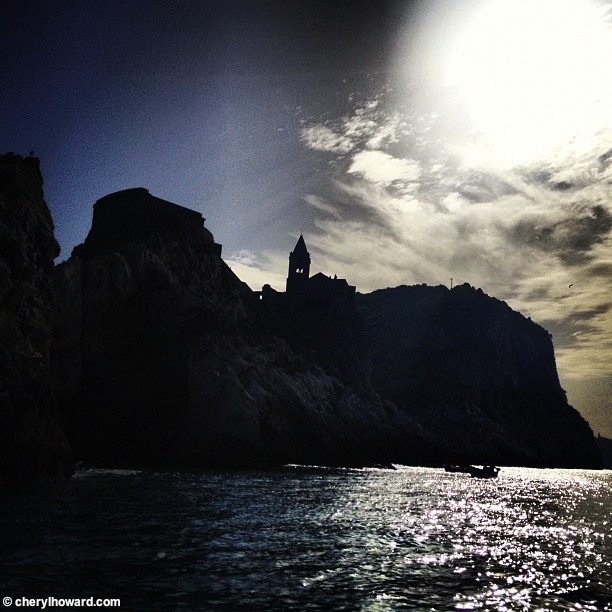 We also passed by the Scola Tower, a former military building and lookout.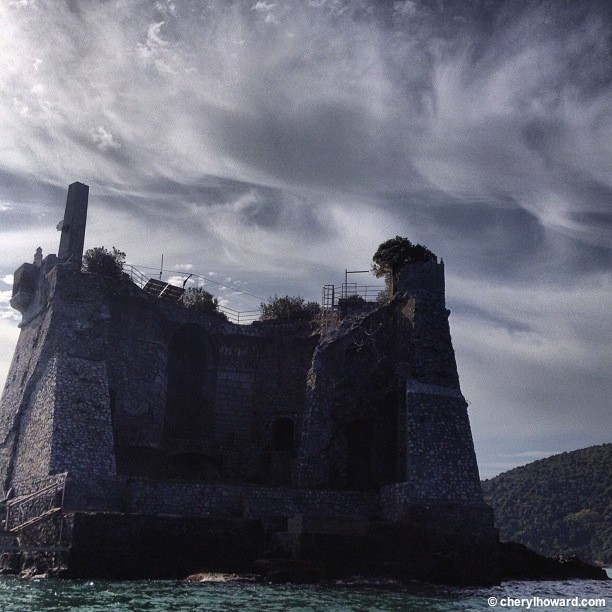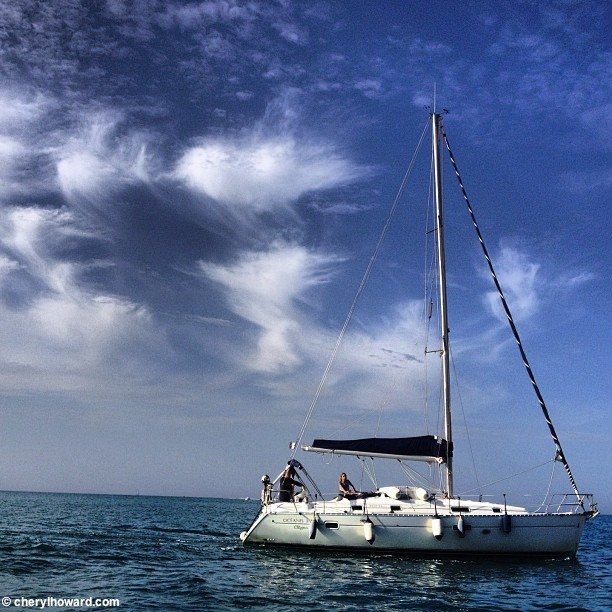 As if we weren't filled enough my mussels and wine, we left for nearby Castelnuovo Magra for a wine tasting. Tasting two whites and one red wine at Ca'Lunae, I couldn't help but fall in love with the charming setting of their vineyard complete with fresh limes and quiet spaces.
If you're lucky, you'll meet the owner who really loves the ladies and will gift you with not only a kiss on each cheek but even one on the lips! Hot action aside, the wine alone should be enough to bring you here.
Address – Via Bozzi 63, Ortonovon 19034, Italy.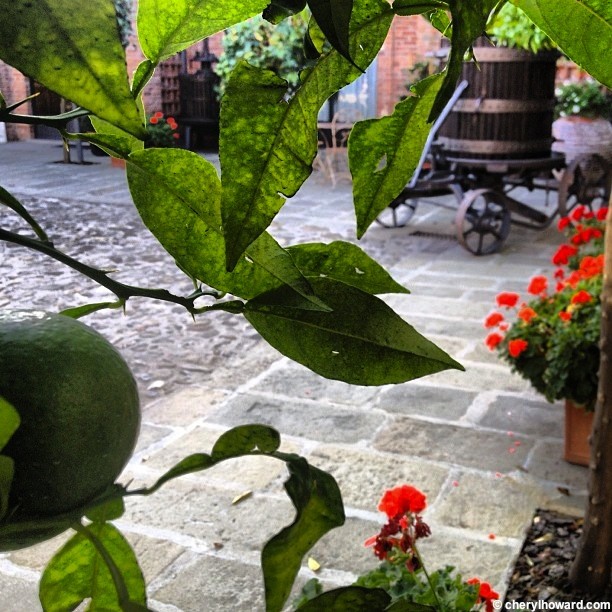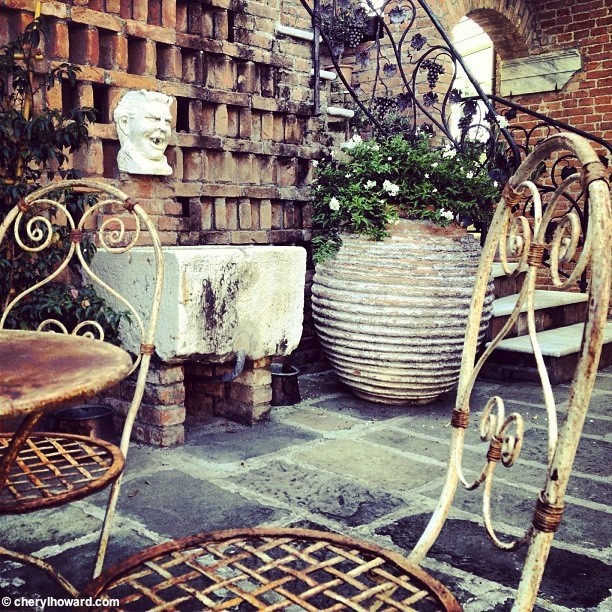 If you like my photos, follow me on Instagram (@cherylhowardblog) to see updates from my life in Toronto and of course, on the road.
* Disclosure – My time in Porto Venere was complimentary, courtesy of Liguria Tourism. Any opinions expressed about my love for small town Italy and tasty mussels are entirely my own.