There was one year when I traveled to Italy four different times! That's a lot, so I guess you can tell it's my favorite European country and I just can't get enough of the place. On this particular trip, I'd be touring through Eastern Liguria, hitting up quiet little towns like Varese Ligure and the coastal town of Porto Venere.
Porto Venere, a UNESCO World Heritage site since 1997, is a truly special town. As you walk through the narrow and colorful streets, sample the local seafood specialties, and view the town from the sea, it's easy to see why Porto Venere inspired people like Lord Byron.
Why You Need To Visit Porto Venere, Italy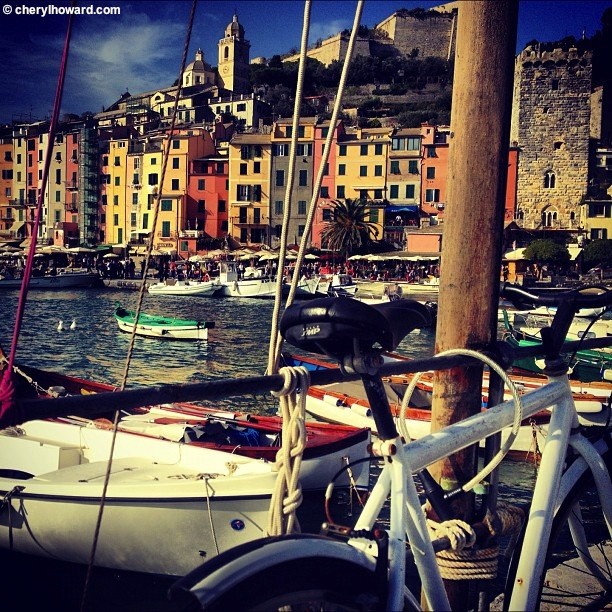 So just why should one visit Porto Venere? Aside from the fact that it's picture-perfect in terms of just how exquisitely beautiful it is, there are plenty of reasons to come to Porto Venere.
1) Wander the streets of Porto Venere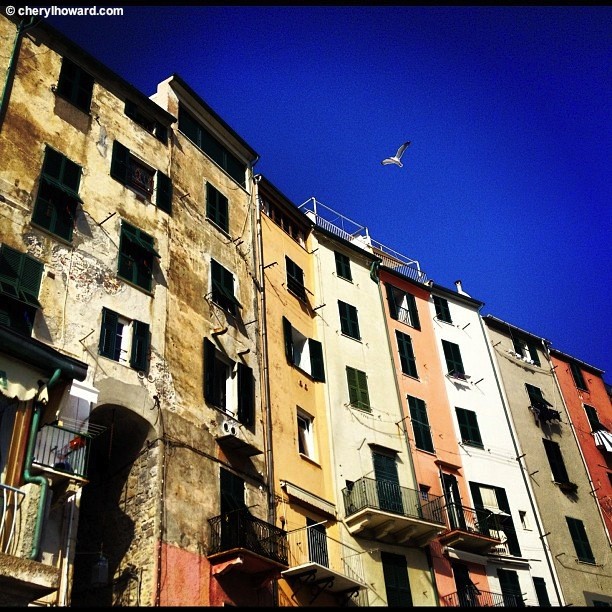 Taking a stroll along the streets of Porto Venere is a pleasure.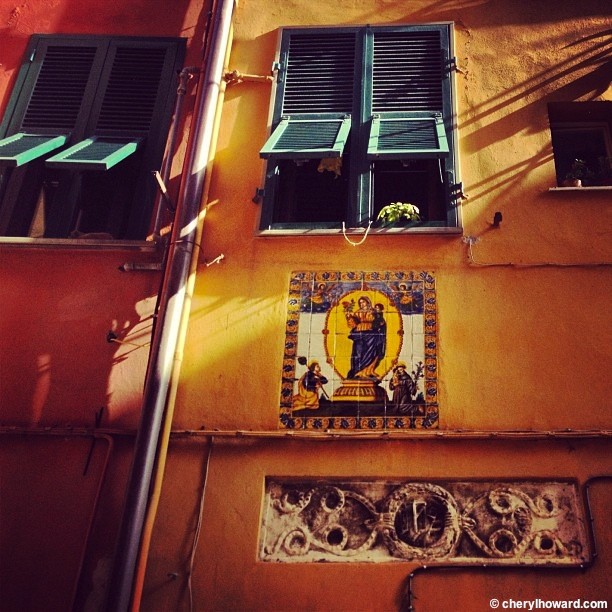 It's a heady experience to take time to notice things, like the narrow cobblestoned streets, the pastel-hued buildings with laundry hanging out to dry, the intricate details of religious tile mosaics, and so much more.
2) Take a cooking lesson at Portivene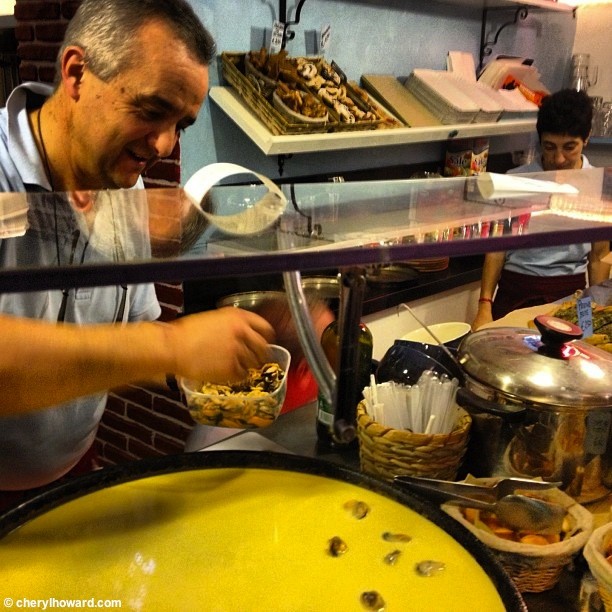 Another reason to visit Porto Venere is to take cooking lessons at Portivene, a small trattoria specializing in mussel dishes. You can learn how to cook various mussel-based dishes. Not usually a fish person, I happily overdosed in three types of mussel dishes and a local white wine while there.
If you're not up for cooking lessons, I'd suggest dining at Portivene all the same. It's a cute restaurant boasting fresh and delicious foods at super cheap prices in a non-pretentious setting. They even offer takeaway, perfect for a romantic picnic overlooking the water.
Too small to have a website, you can find them at Via Capellini 94 in Porto Venere or call 0187 792722.
3) See Porto Venere From The Sea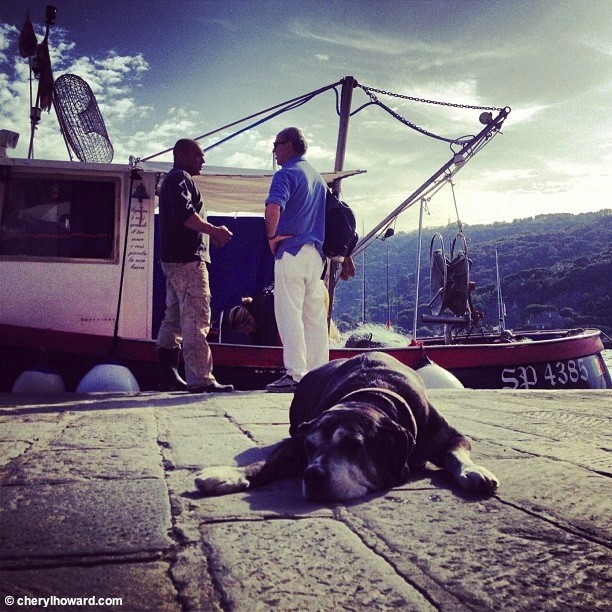 Just before I took a short boat ride out to the sea, I ran into this adorable dog taking a snooze in the middle of a pedestrian thoroughfare under the late October sun. Behind him are locals bartering for a portion of the day's catch!
There's seriously no better way to see Porto Venere than by sea. The views are spectacular and will make you fall even more in love with the town.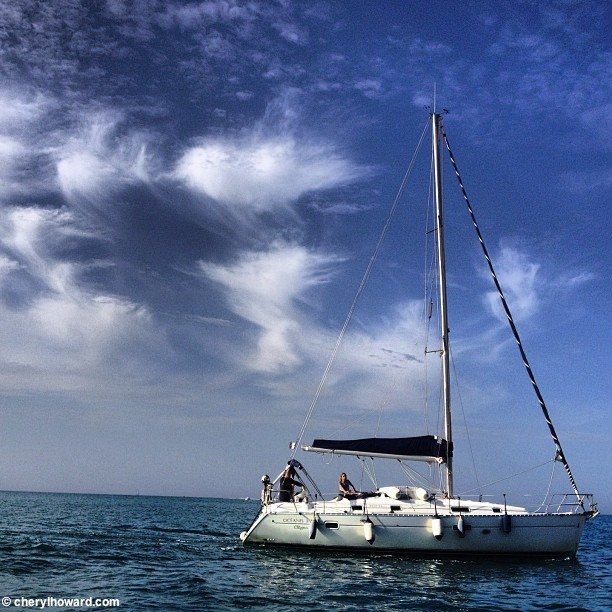 As you journey out towards the vast blue expanse of the Mediterranean, you'll glimpse the Church of St Peter off into the distance. Consecrated in 1198, it's the town's most iconic and enduring landmark. You'll also pass by the Scola Tower, a former military building and lookout.
4) Sample Regional Wine at Ca'Lunae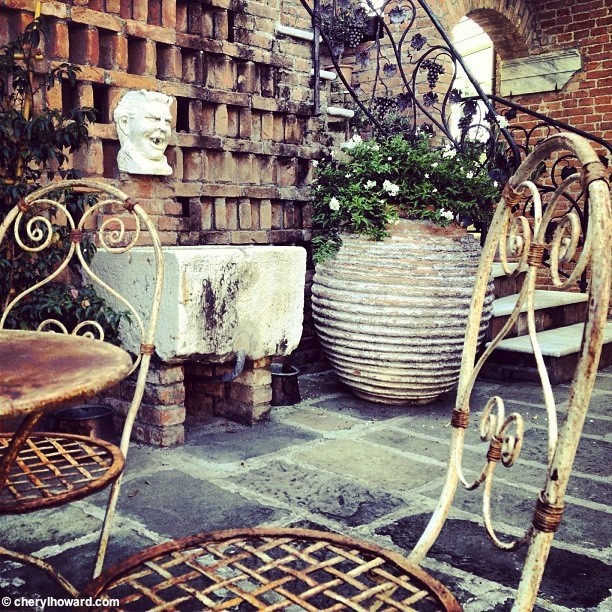 Wine lovers should head to nearby Castelnuovo Magra for a wine tasting. Visit Ca'Lunae, a local winery offering guided tasting experiences in the setting of a charming renovated farmhouse. Also on the site, are the Museum of Wine Material Culture and the Essentiae Laboratory, where they produce sweet liquors and jams.
You can find the winery at Via Bozzi 63 in Ortonovon.
Are you ready to visit Porto Venere right now? I know I ache to return there myself. Do you have any further tips for the area? Drop us a note in the comments.
Good To Know
1) Stay in Porto Venere and book yourself into a nice hotel or private flat with booking.com.
2) Make your time in Porto Venere special and go on a guided tour.
3) If you love anything and everything in Italy, check out some of our favorite posts.
*Disclosure – My time in Porto Venere was complimentary, courtesy of Liguria Tourism. Any opinions expressed are entirely my own. This post also contains some affiliate links. If you book a tour or hotel, I'll earn a tiny commission at no extra cost to you. Thanks for your support!