Down By The Sea In Porto Venere, Italy – Estimated reading time: 7 minutes
People often ask me why I like to travel so much. I've said it before and I'll say it again – I travel for those magical moments. Times when you're left feeling awestruck and breathless taking in the beauty that surrounds you. Instances when your eyes fill with joyous tears because you're just so happy.
Be it watching the sunrise in Spain where the mountains melt into the sea, gazing at dusk settling over the Danube River in Budapest or walking through Krakow by night, these are the moments that I live to experience. Believe it or not, these moments actually inspire me to travel even more. This desire has not diminished with age and only seems to increase as I see more of the world.
Down By The Sea In Porto Venere, Italy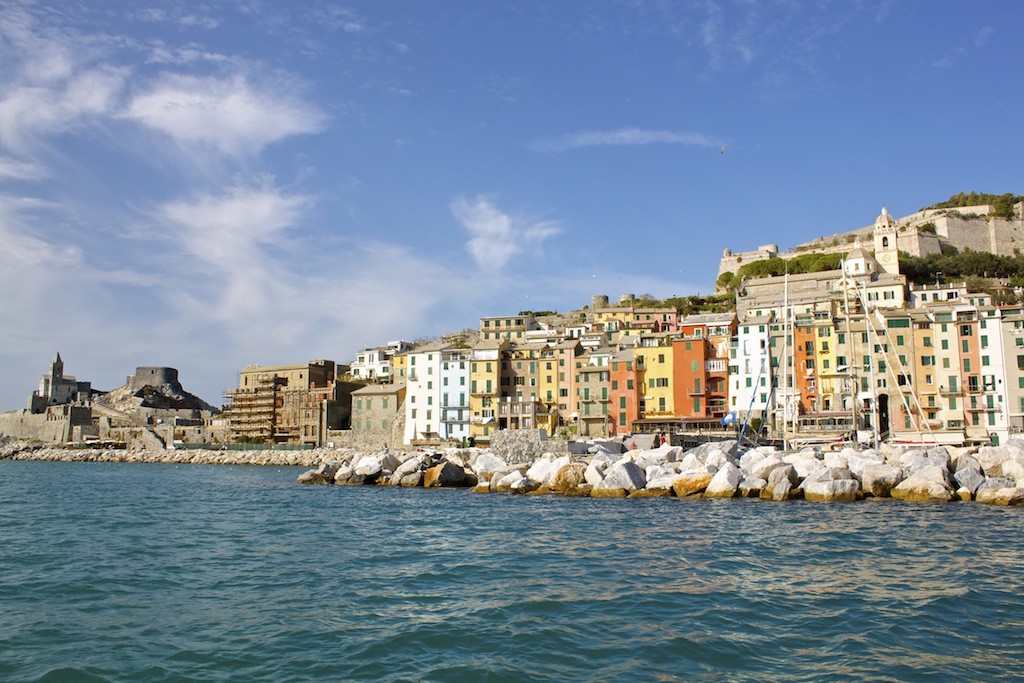 One such magical moment happened on unusually warm autumn day last October while taking a boat ride in Porto Venere, Italy. This tiny village is a UNESCO heritage site and home to approximately 4000 residents. Perched along Italy's Ligurian coastline, Porto Venere is best seen from the sea.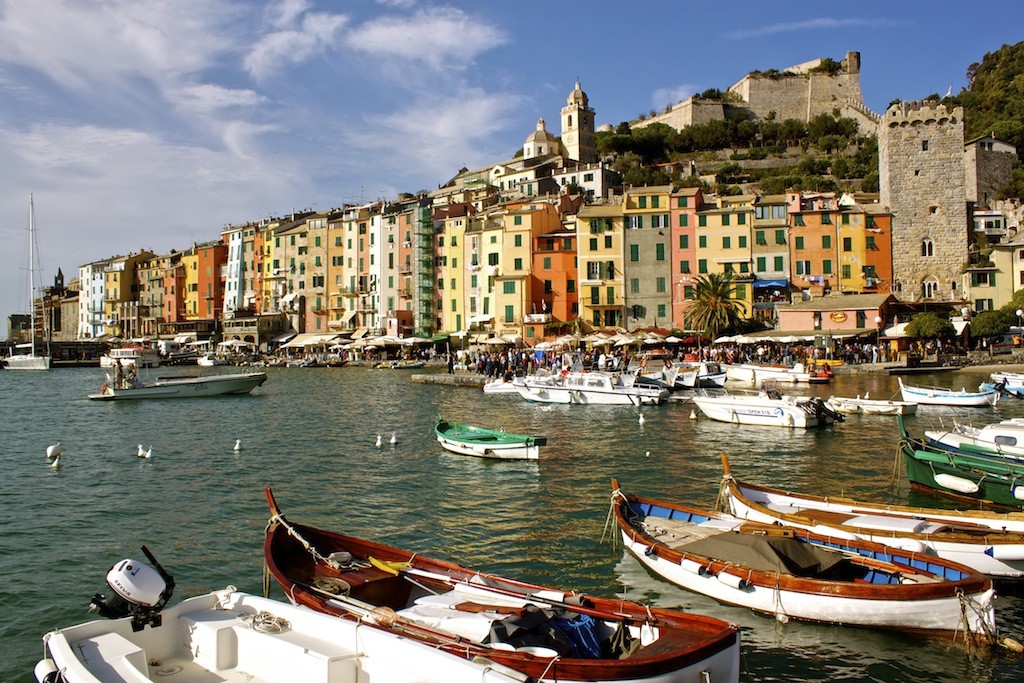 As our group's small dinghy slowly took us out into the Mediterranean, we were able to take in the gothic styled Church of St Peter from many different vantage points. Consecrated in 1198, this historical building would provide a perfect set location for Game of Thrones.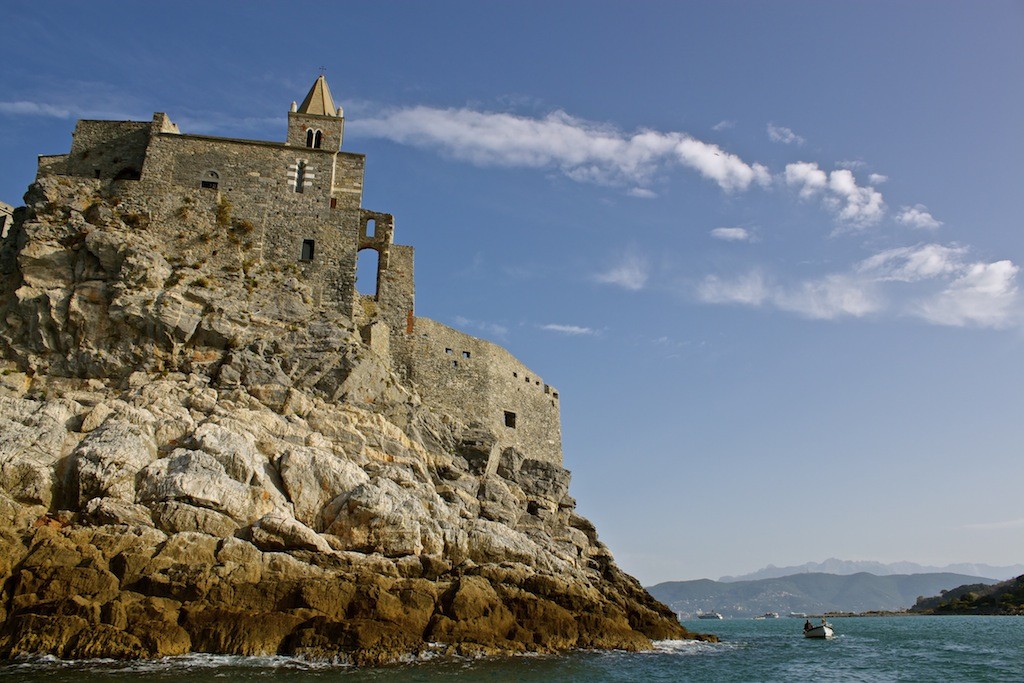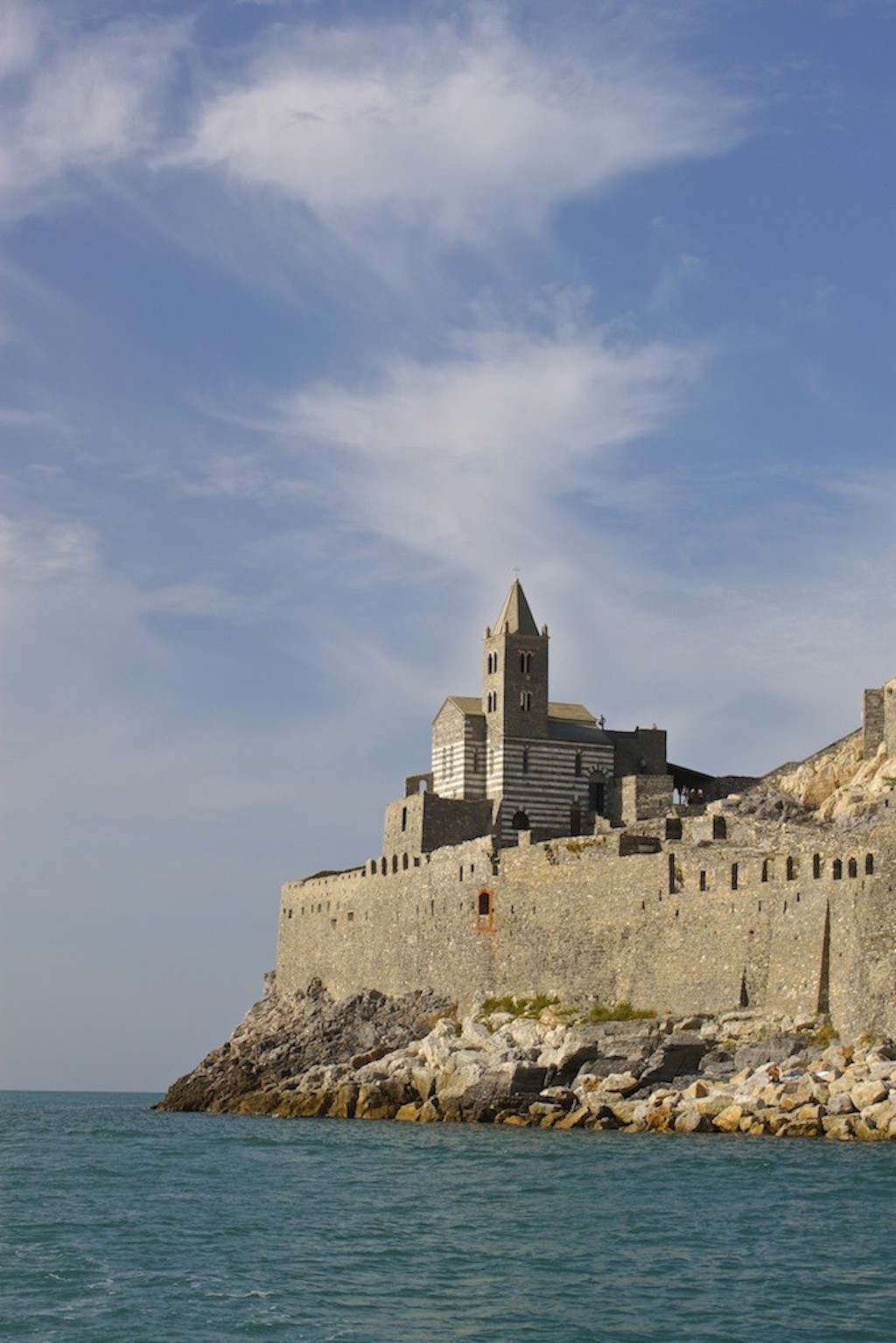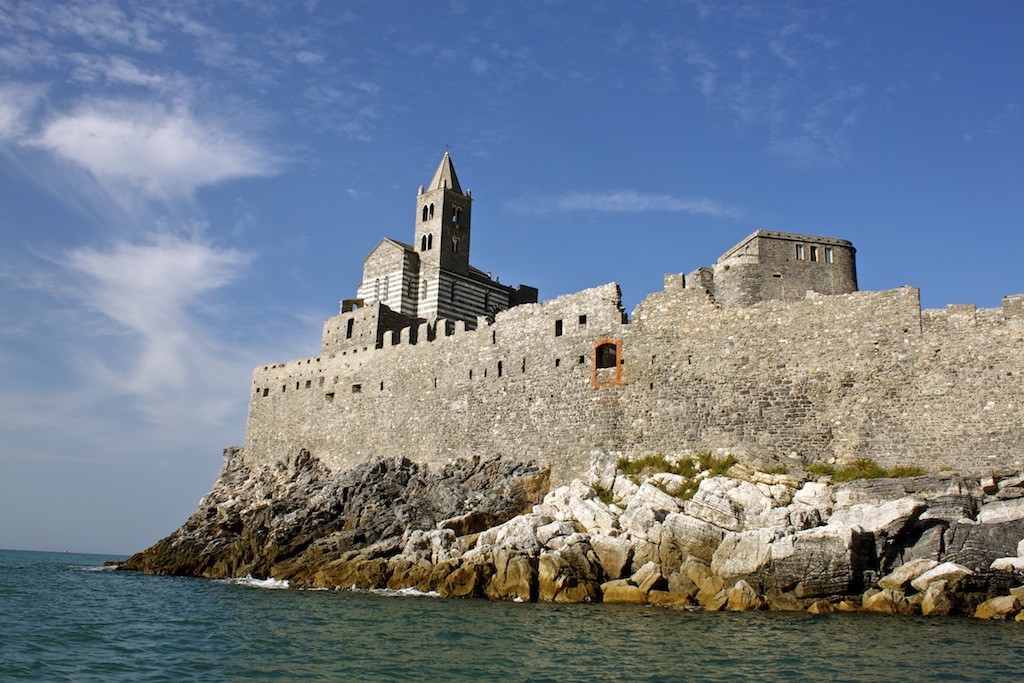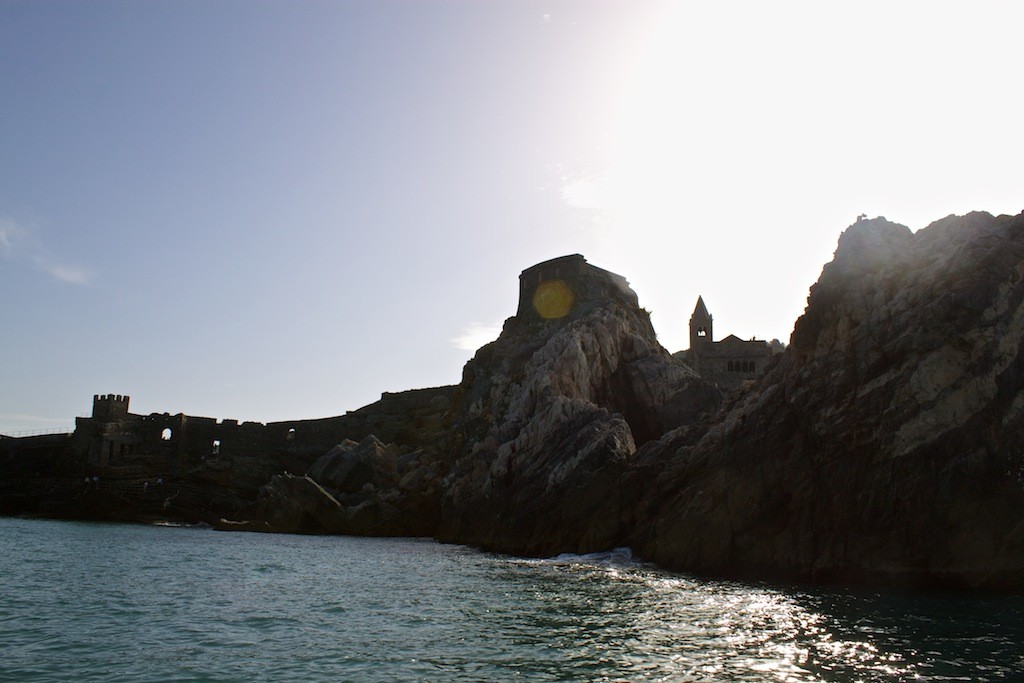 Our journey continued on to Byron's Grotto, an area where Lord Byron himself used to meditate and draw inspiration for his poetic works. The area is also home to natural sea caves. You'll also see that above the caves is the ruins of Doria Castle.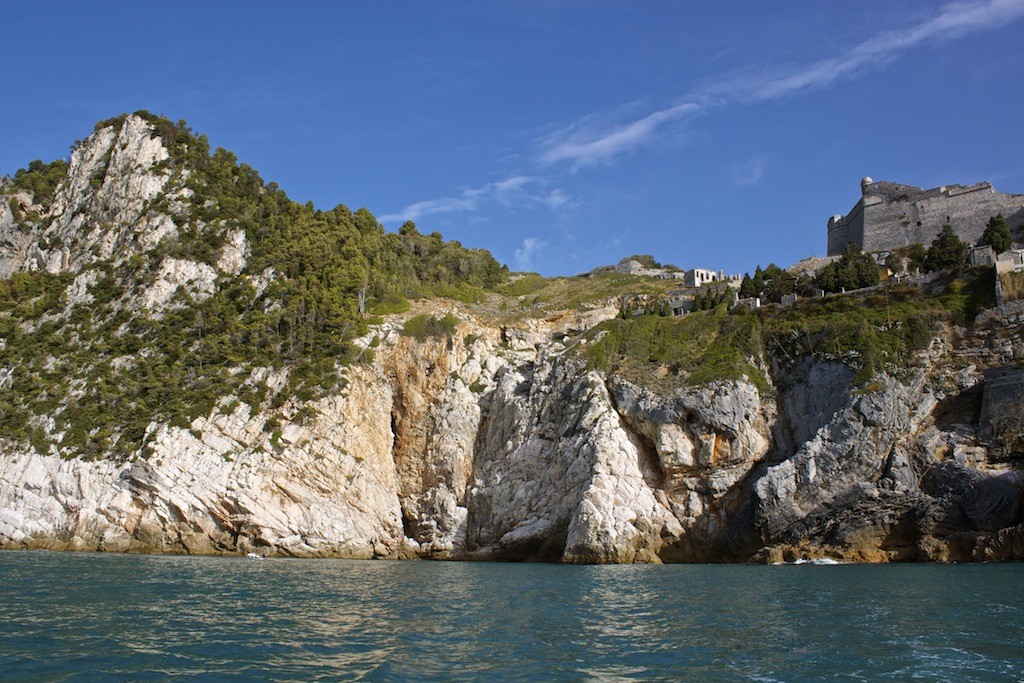 It was then that I felt that familiar pang of happiness begin to fill me. It was one of those magical moments (again)! Careful not to tear up and cry in front of my fellow travel blogging friends, I hid behind my camera and took photos.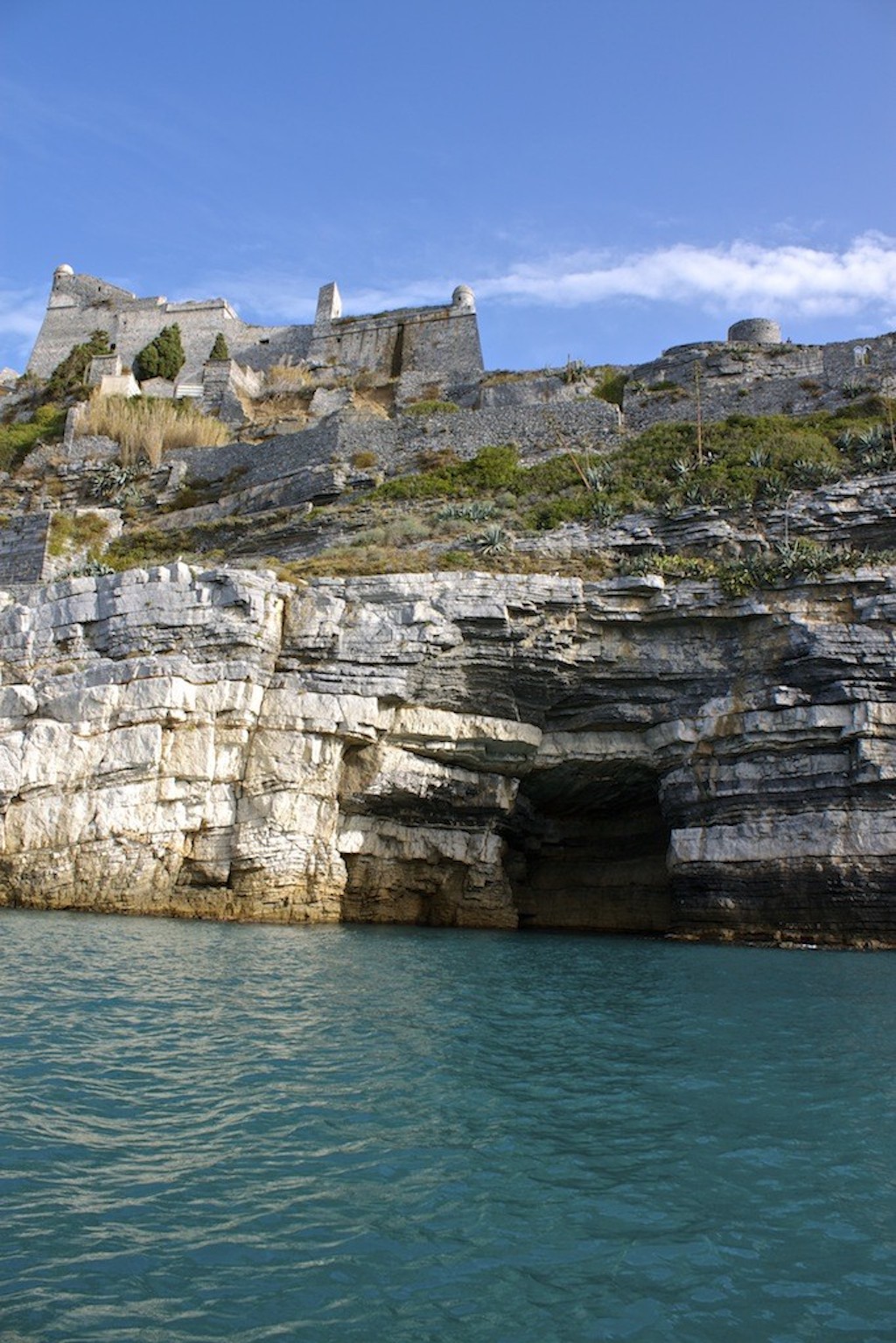 I mean just look at this place. You feel as though you're at the edge of earth. Water that sparkles bright green and blue hues under the sun. Lonely age-old churches and castles by the sea. Caves and grottos that inspired none other than Lord Byron. Porto Venere is romance itself.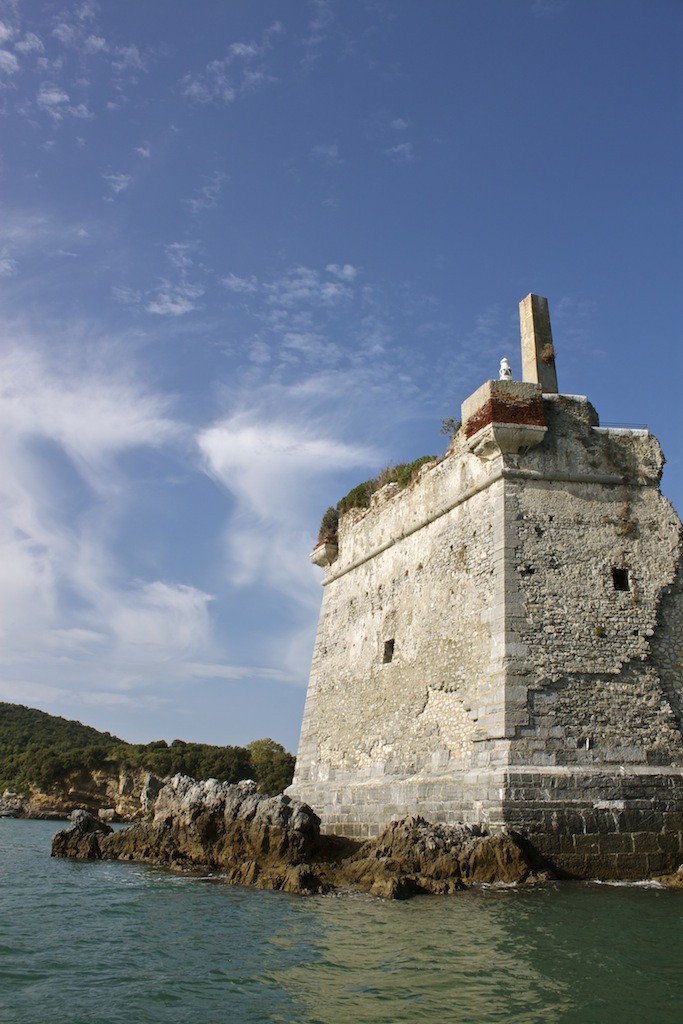 We then passed by Scola Tower, a former military building and look-out.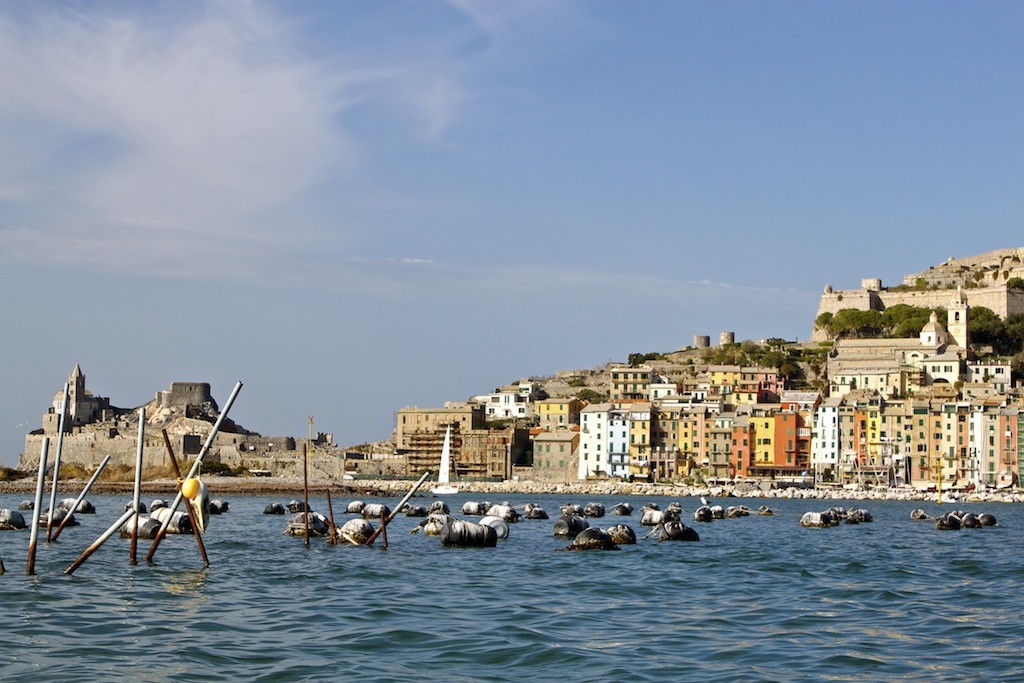 Porto Venere is also home to the ever tasty mussel! They're cultivated locally and as you travel back closer to the shore, you'll see the work of the local farmers in progress.
What do you think? Have you been to Porto Venere Italy? Have you experienced a magical moment somewhere else in the world? Tell me about it in the comments below.
Good To Know
1) Find a place to stay when you're in Porto Venere.
2) Add to your time in Porto Venere by booking a tour.
3) For all of the Italian travel inspiration you'll ever need, peruse these related blog posts:
If you like this post, share it on Pinterest.
* Disclosure – My time in Porto Venere was complimentary, courtesy of Liguria Tourism. This post also contains some affiliate links. If you book a tour or hotel, I'll earn a tiny commission at no extra cost to you. Thanks for your support.