When planning my trip to Amsterdam, I went out of my way to look for sites that would be considered weird, offbeat, and unusual. Not surprisingly, Amsterdam has plenty of bizarre attractions to entertain those looking for something different or alternative to mainstream tourist sites like the Ann Frank Huis or Van Gogh Museum.
The first weird and offbeat place I visited? A museum dedicated entirely to cats! I'm actually not kidding and at the risk of being called a crazy cat lady, I went to the Katten Kabinet (Cat Cabinet) which features artwork depicting nothing else but … cats.
Crazy Cat Ladies Love The Katten Kabinet in Amsterdam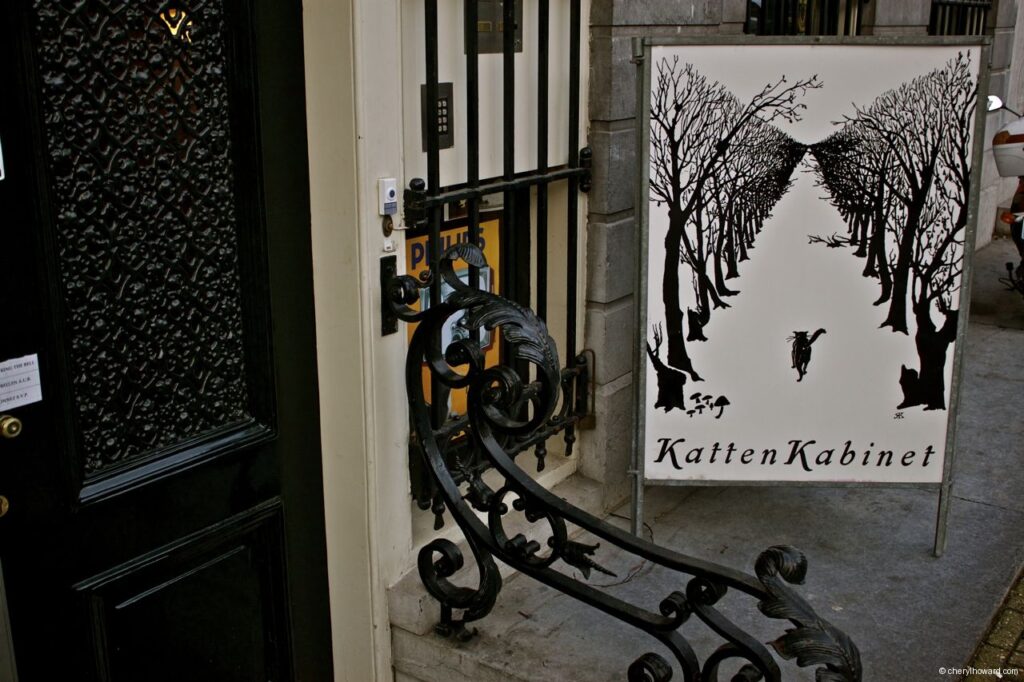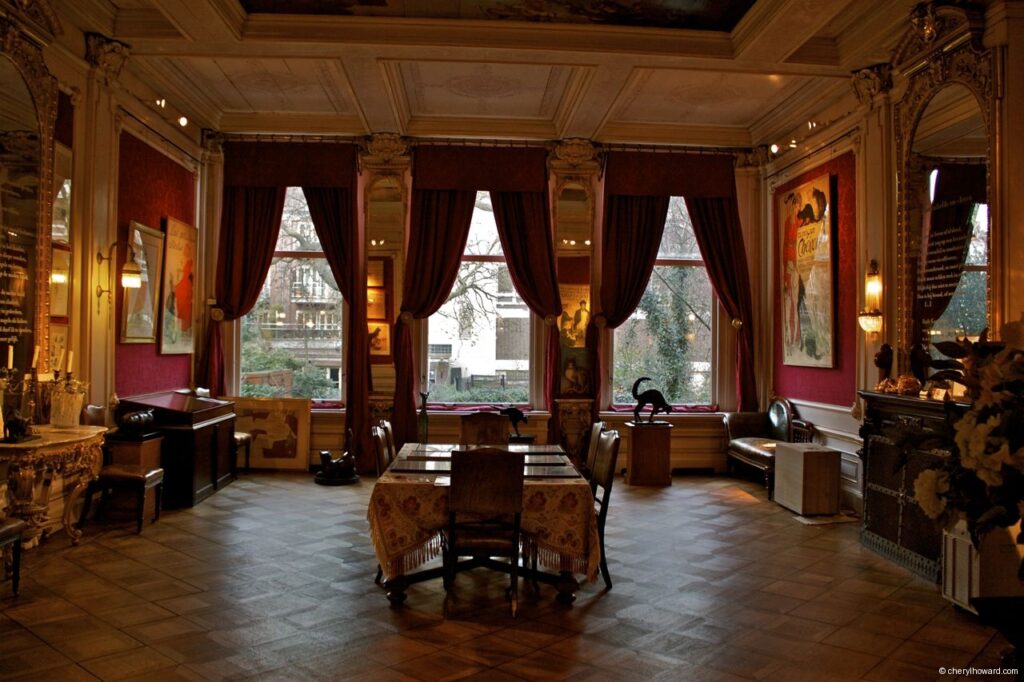 The museum was founded in 1990 by Bob Meijer in honor of his cat John Pierpont Morgan. In case you were wondering, yes, Bob actually named his cat after American banker, J.P. Morgan! I wonder how many cats out there are named after the rich and famous? Confession, my moustached rescue cat is named after Burt Reynolds
As you wander through the museum, you may be surprised to discover that the interior is very grand and stately. This canal house was actually used to shoot scenes for the movie, Ocean's 12. Bob and his family also live on the second floor. Hmmmm, just imagine how much cat art must be on display in their living room. You might even be lucky enough to come across one of the family cats while you're visiting. Unfortunately, none of them were around when I was there.
Recommended reading: Another cat themed place in Amsterdam is a cat sanctuary on a boat! Read, Cats & Boats Mix At The Cat Boat Amsterdam.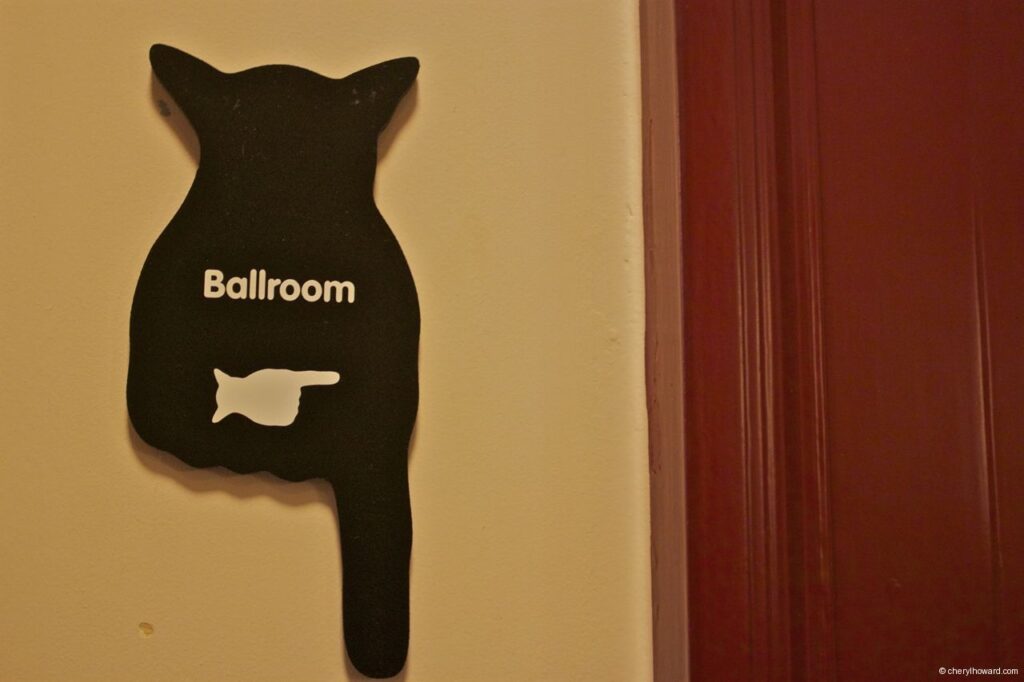 The museum features all sorts of cat prints, sculptures, and memorabilia. There are even works by Picasso, Rembrandt, and Toulouse-Lautrec in the Katten Kabinet art museum's collection.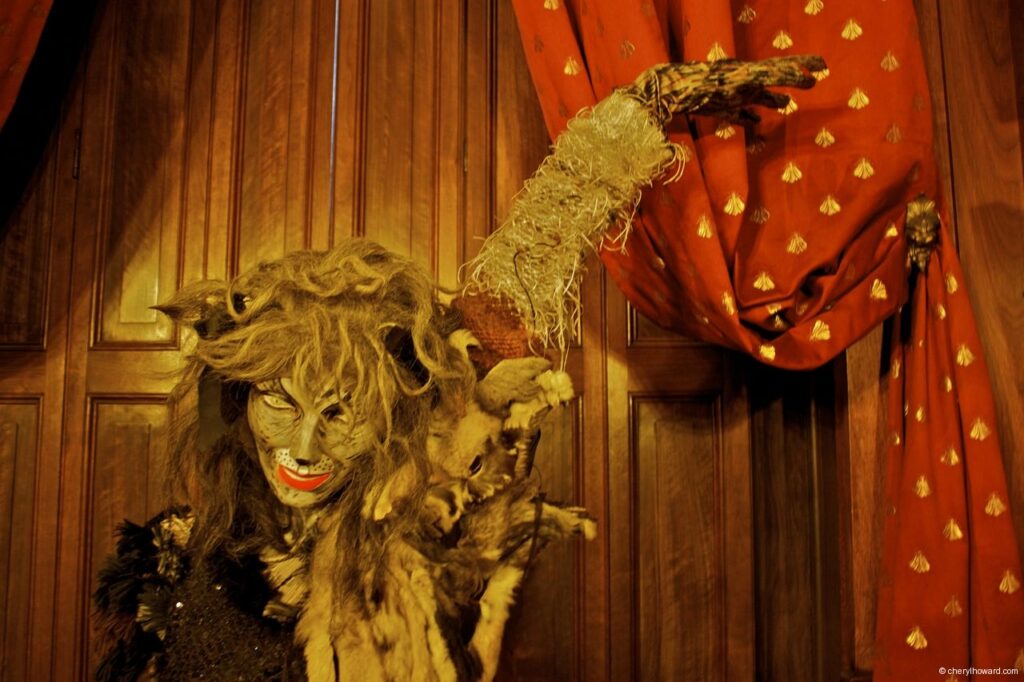 When it comes to cat memorabilia, there are some really over-the-top items like this old-fashioned pinball machine, colorful pom-pom sculpture, and Cats statue.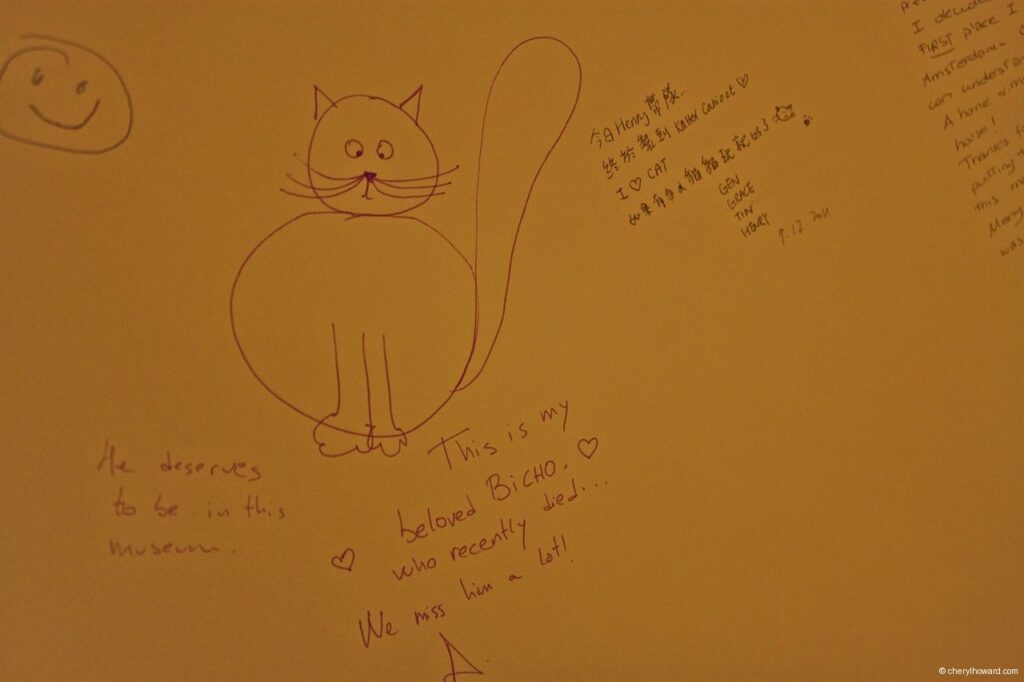 There's also a guestbook to sign. One visitor drew a caricature of his cat Bicho whom he feels should be featured in the museum. I vote that my darling Burt be included because there is no other cat who's cute or as hilarious as him.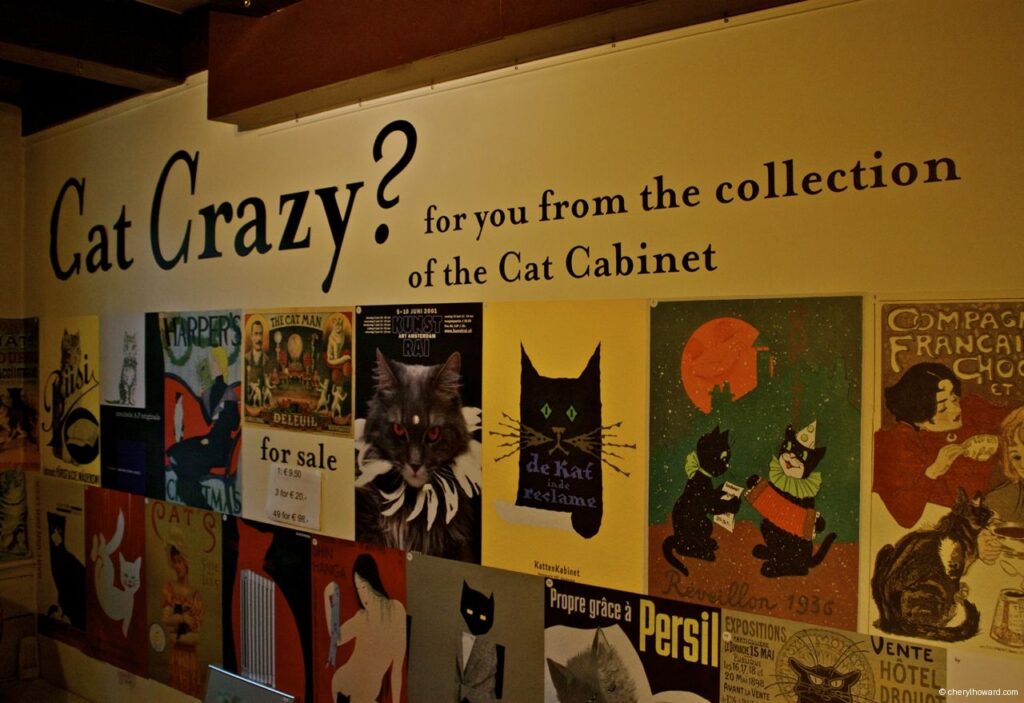 If you like some of the art you see in the Katten Kabinet art museum, there are plenty of posters and prints to buy in their little shop (also online).
Watch/share this video about the cat art museum and better yet, subscribe to my Youtube channel for even more travel-related videos.
What do you think about this adorable and very fun place, The Katten Kabinet Art Museum In Amsterdam? Would you visit?
Location
Good To Know About The Katten Kabinet Art Museum
1) The museum is small and can be toured in about 30 minutes. Admission will fetch you 6 €.
2) When in Amsterdam, find a lovely place to stay using booking.com.
3) Make your time in Amsterdam more special by taking a guided tour.
4) If you need further travel inspiration for special places around Europe, check out some of our other fabulous posts:
* Disclosure – This post contains some affiliate links. If you book a tour or hotel through any of these links, I'll earn a tiny commission at no extra cost to you. Thanks for your support!