(Last Updated On: November 11, 2018)
Poznan Restaurants for Breakfast, Lunch, and Dinner
More often than not, I find myself day dreaming of Polish pierogis and craft beer. This usually prompts me to book an spontaneous day trip to Szczecin for the sole purpose of eating and drinking. While I love Szczecin, I really felt it was high time to explore a new place in Poland.
So this past weekend, I spent a quick 24 hours in Poznan indulging in all the Polish cuisine I could handle and came up with this humble little guide of Poznan restaurants for breakfast, lunch, and dinner.
Note – this post was updated on Nov 4, 2018 after I took a second trip to Poznan. Two new restaurants were added to the list and sadly, Ludwiku do Rondla was removed as it's now permanently closed.
Poznan Restaurants for Breakfast, Lunch, and Dinner
Poznan, located in Western Poland has a population of around 550,000 people and is one of the oldest cities in the country. With a combination of new architecture and one of the most beautiful and pristine Old Town's I've seen yet, it's well worth a visit. It's also renowned as being a destination favoured by foodies and is filled with plenty of topnotch places to eat.
Recommended reading: To see what travel experts have to say about the food scene in Poznan, read The 10 Best Restaurants In Poznań, Poland from The Culture Trip and this guide from In Your Pocket. Or check out this Poznan restaurant guide from Here To Travel.
It's not often that I write food guides, but I so thoroughly enjoyed each and every place I visited that I couldn't help but put this together the moment I got home from my trip. Trust me, I never usually write posts this quickly.
1) Ptasie Radio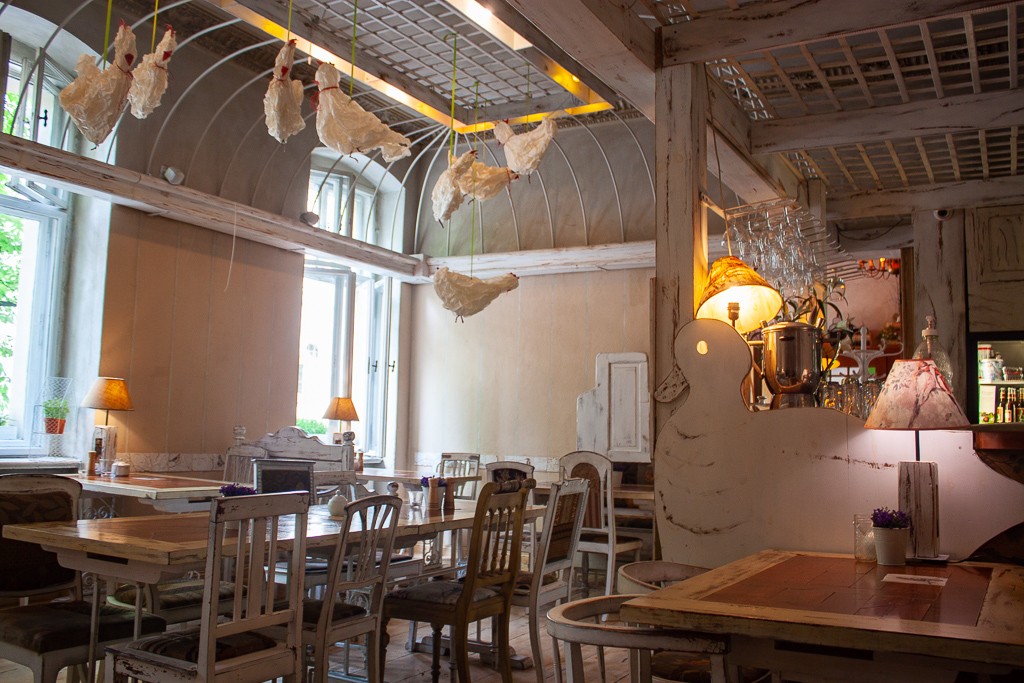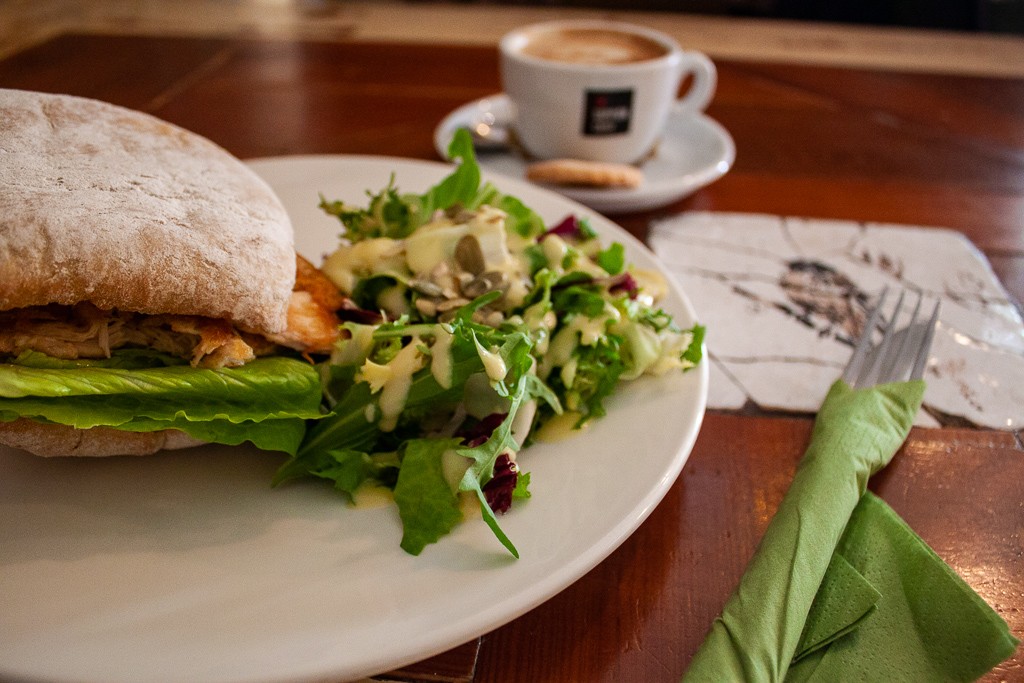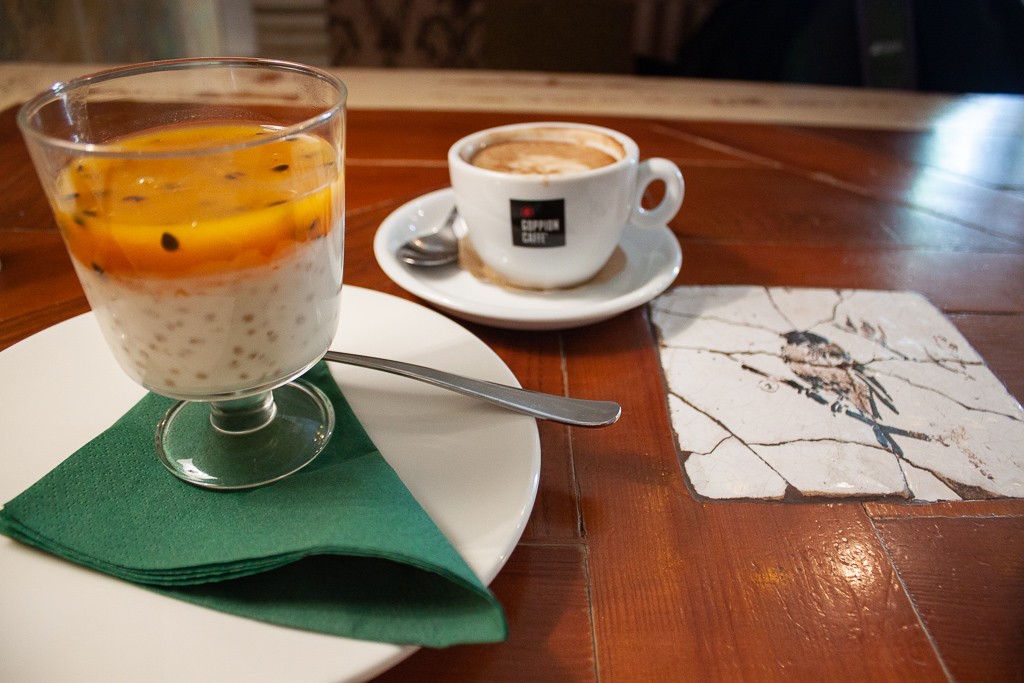 Ptasie Radio is located near the Imperial Castle and is set inside an old Art Nouveau tenement house. The decor draws inspiration from the popular Polish poet, Julian Tuwim who wrote many famous children's poems. There are three different bird themed rooms and while such a bold design choice easily come across as tacky, the restaurant is one of the prettiest places I've ever had the pleasure to eat.
Open for breakfast, lunch, and dinner, come for a hearty brunch, late afternoon coffee and cake, or a relaxed dinner with wine and music. The wait staff are friendly and attentive and the chefs are passionate about making good food. On Sundays, certain brunch dishes are offered half price!
While my meal was hardly Polish, I opted to have a cappuccino, chicken club with salad, and a dessert of tapioca/fruit pudding combination. The club sandwich was especially delicious. My meal cost 22 złoty // 5 euros.
Address: Kościuszki 74/3, 60-101 Poznan
2) Restauracja Ratuszova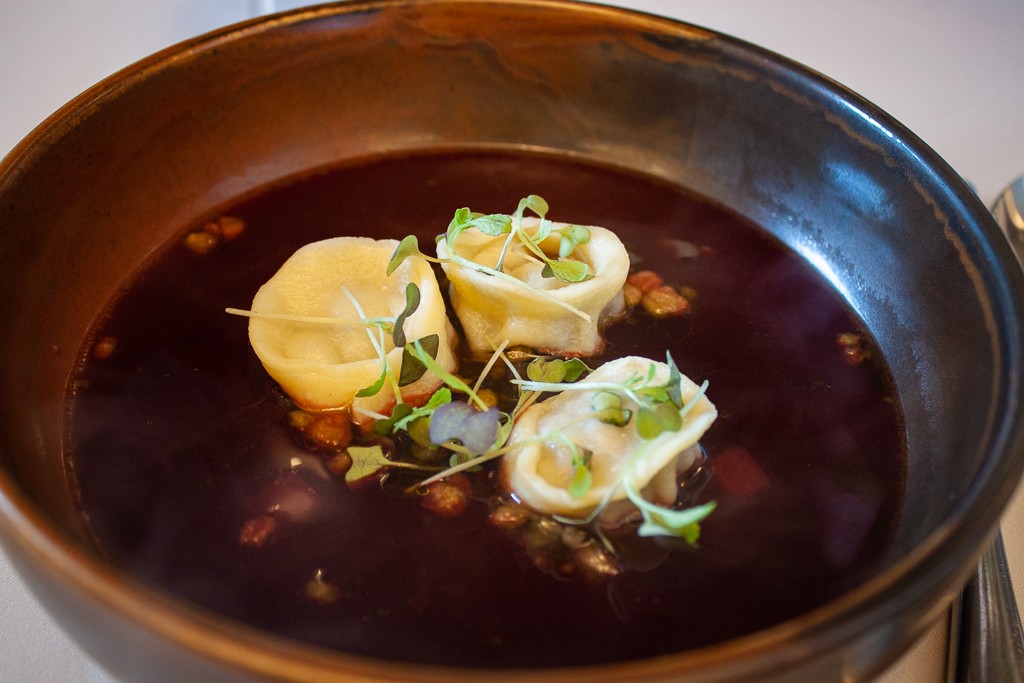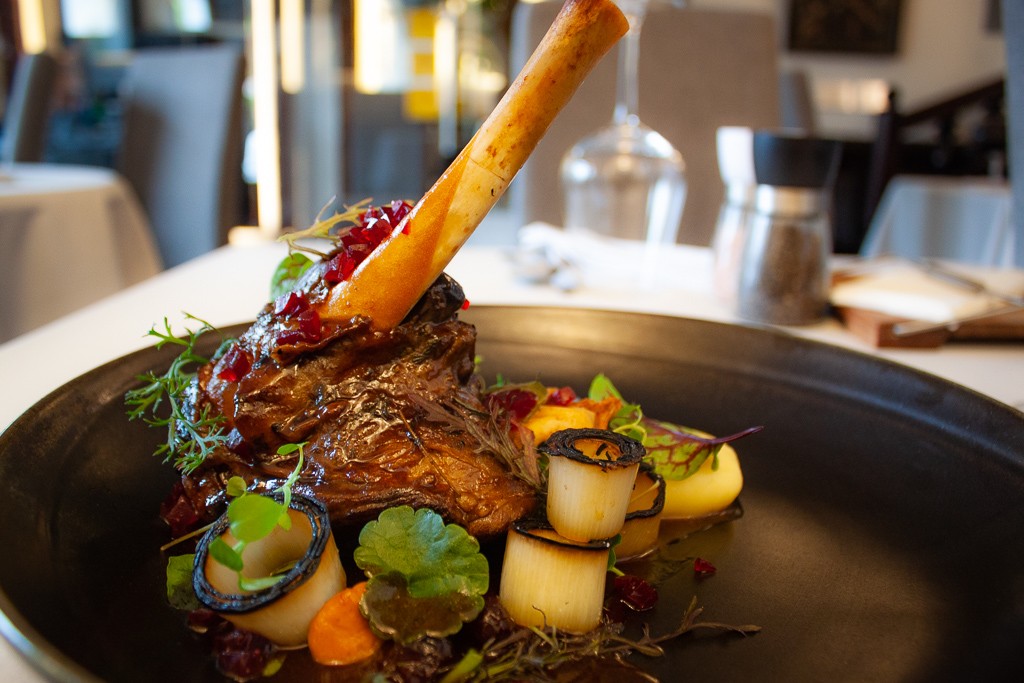 On my second trip back to Poznan, I opted to have a late lunch at Restauracja Ratuszova set in Stary Rynek, the city's main square. While I usually try to avoid eating in establishments located directly in a tourist district, the reviews of this place were too good to ignore.
I started off with a hearty soup, a traditional Polish pickled beetroot borsch with meat filled dumplings and raspberries. Next, I had another traditional Polish dish, a lamb shank, complemented by la ratte potatoes, black salsify, and smoked butter sauce. Everything was delicious and well worth the expensive price tag of a solo dinner – 156 złoty // 37 euros (which also included a couple of glasses of red wine).
As this place gets busy during peak season as well as any evening all year round, it's recommended that you make a reservation in advance.
Address: Stary Rynek 55, 61-772 Poznań
3) Kuchnia Wandy

Among the more upmarket restaurant options in Poznan, Kuchnia Wandy doles out super traditional Polish fare in a modern and airy space.
It was here that I spoiled myself and went with a hearty meat and vegetable soup as a starter and of course, pierogis as my main paired with a couple of glasses of red wine. These were the best pierogis I've had since I visited Gdansk last year and ate at Pierogarnia Mandu. My meal came to 93 złoty // 22 euros.
Address: 76, Święty Marcin, 61-809 Poznan
4) Brovaria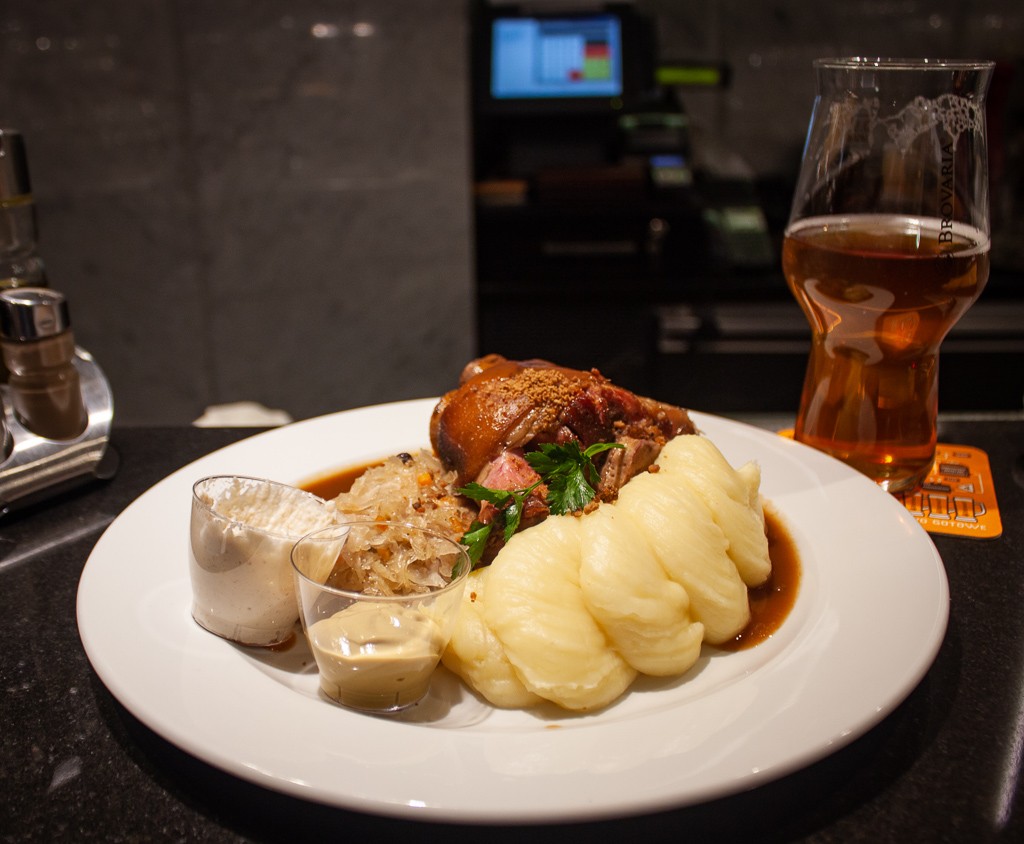 When I read up on the craft beer scene in Poznan, I just knew I had to both eat and sleep at Brovaria, a hotel with its very own brewery! I not only enjoyed their beer – I tried the IPA and the pumpkin flavoured ale, but also a delicious dinner while sitting at the bar. Since I was on a meat eating streak, I continued with pork knuckle stewed in Brovaria beer, with mashed potatoes and pan-fried sauerkraut. Dinner with the beer came to 75 złoty // 18 euros.
Verdict? Brovaria's beer was on point and the meal paired with the beer perfectly.
Address: Stary Rynek 73-74, 61-772 Poznań
Good To Know
1) If you're looking to escape Berlin for the weekend (as I often do), Poznan isn't too far away. Do the environment a favour and don't fly there. I took the train from Berlin Hauptbahnhof at a cost of €70 and arrived there in about four hours. Alternatively, you can take the bus there for about €50.
2) Most trains and buses arrive at Poznań Główny, the city's main train station. You can easily take public transit or a taxi into the city center, however as the city's small, it's only about a 15 – 20 minute walk. If it's a nice day or you don't have too much luggage, opt for the healthier option and take a leisurely stroll. For more transport options, check out Wikitravel.
3) Poland does not use the euro, but the złoty:
Check xe.com to check how the forint fares against your local currency. Your money will go a long way in Poznan, as prices for most things tend to be lower than in many other European cities.
You can easily go without cash in Poland, as you can use bank or credit cards in most places. However, if you really need some cash, there are plenty of bank machines around.
When you pay by card, you're often asked which currency you want to pay in – złoty vs euros. Choose to pay in local currency as you'll save money on the exchange rate.
4) If you'd prefer to live more like a local, book yourself an Airbnb apartment. First time Airbnb users can use this link to receive a €30 travel credit. I stayed at this apartment with a beautiful view of the Imperial Castle and it's only meters away from two of the restaurants featured in this blog post.
5) Looking for more Poland travel inspiration? Then take a look at my Poznan archives or read this post about how to spend 24 hours in Poznan.
Some of my favourite posts about Poland include:
Locations
Download this Google Map to eat your way through Poznan cherylhoward.com style, featuring all of the places highlighted above.
Need somewhere to stay when you're visiting Poznan? Check out hotel offerings on booking.com.
If you like this post, share it on Pinterest.
Facebook Comments