Burano, Italy is one of the world's most vibrant and colorful locations. This tiny Venetian island with a population of around 3,000 people, just seven kilometers outside of Venice, is the most popular day trip destination from the city. For good reason, as Burano is well known for the rainbow coloring of residents' homes. Burano had long been on my travel bucket list, so when I visited Venice for the weekend, I made sure to make my way there.
Seriously, the picture-perfect island feels unreal. It was as if it were whipped up in Photoshop. As you stroll through the streets, you notice that every house is painted a different color ranging from hot pink to lavender, to mint green, or even a bright blue. Locals play it up even more by throwing matching accessories into the mix like flower pots, bicycles, fabric sheets over their doors, and more. Against the island's backdrop of canals and bridges, it couldn't be a more romantic place.
Let's look at why you should Visit Burano Italy. Browse through our detailed guide about what to do, where to eat, where to sleep, how to get there, and more.
Visit Burano Italy: A Guide About What To Do, Where To Eat, & Where To Sleep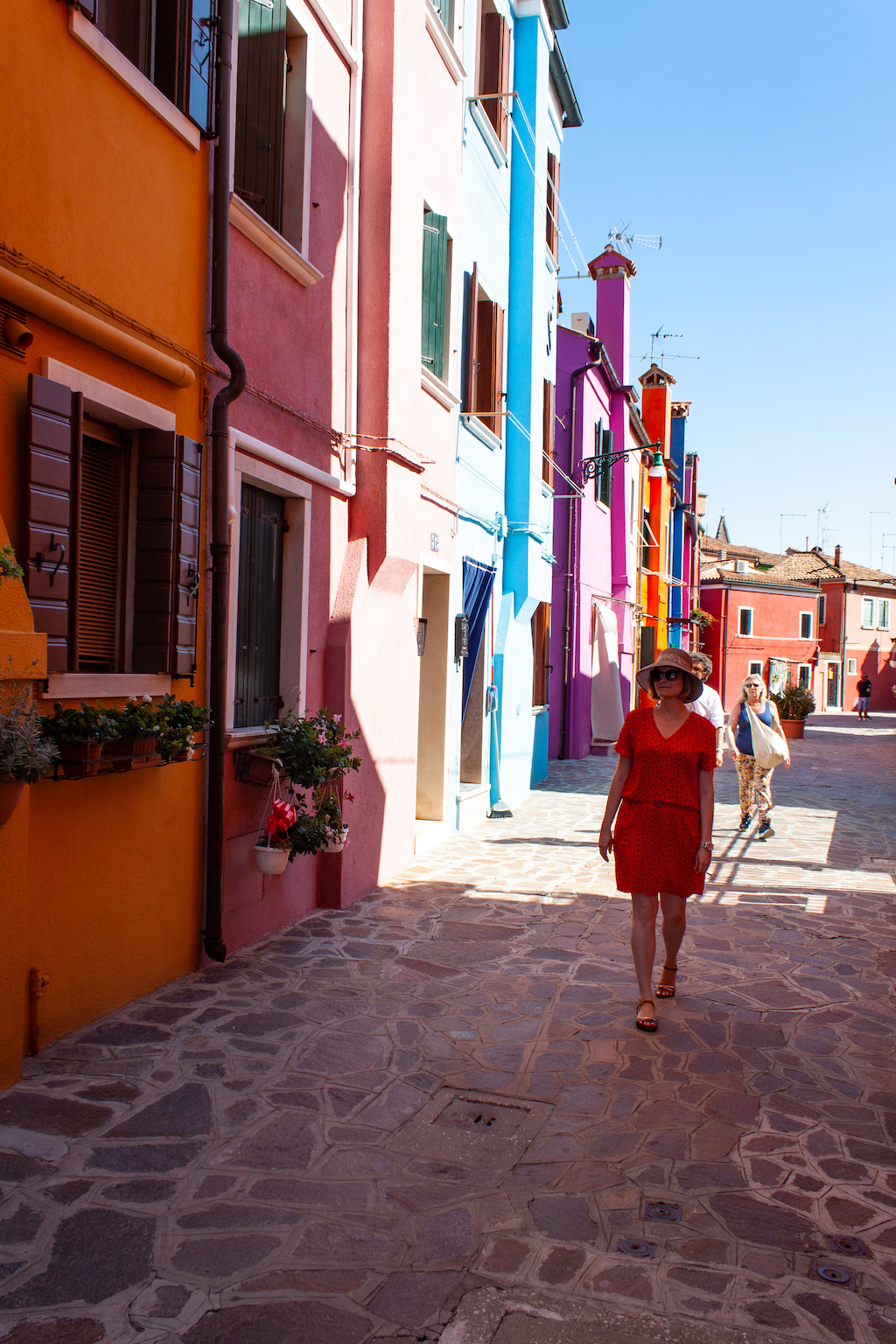 Historians speculate that Burano was first settled by the hedonistic Romans. While there are no lingering coliseums or temples to be found, remains found on the island confirm this theory. Later during the 6th century, mainlanders from Altino fled to Burano to escape attack from hostile invaders. They helped grow the island into a thriving but peaceful settlement, only making a name for themselves during the 1500s when some kickass women decided to get serious about lace work. These lovely ladies were masters at creating intricate handmade pieces using needles – with some of the ladies even specializing in certain types of stitches. Their masterpieces were so in demand that they exported lace across continental Europe. There was an unfortunate decline in lace-making during the 18th century, revived only in 1872 when a school was opened to train future lacemakers. Aside from lace making, Burano's always been a well-known fishing village, with the industry still being a financial boon to the island today.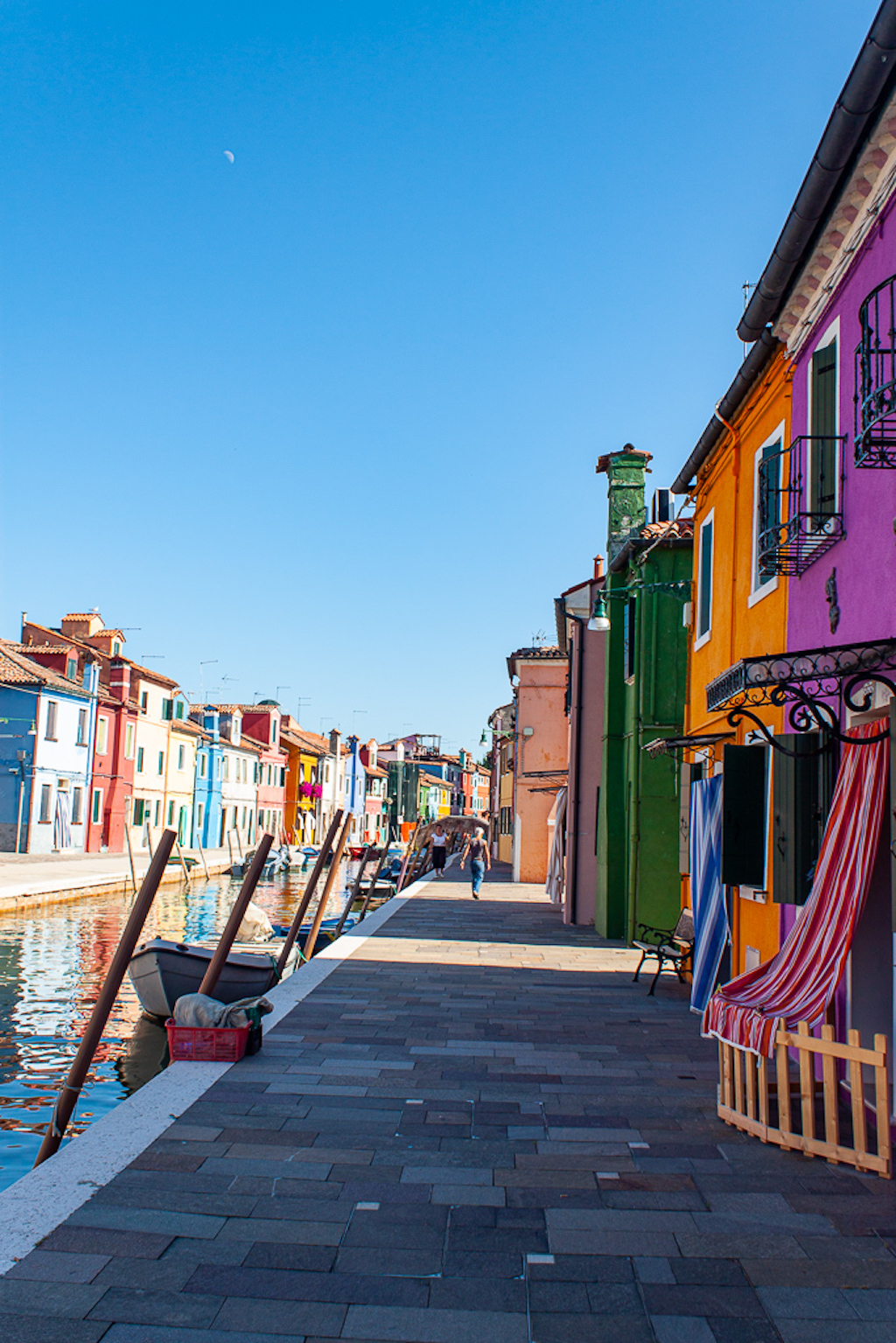 What really brings people to Burano Italy right now is those colorful houses. The tradition of painting houses dates back to the 16th century. Legend has it that the bright colors made it easier for fishermen to find their way home during foggy and overcast conditions. Others say the tradition started when residents wanted a way to clearly depict the marking of where their property ended and where their neighbors began.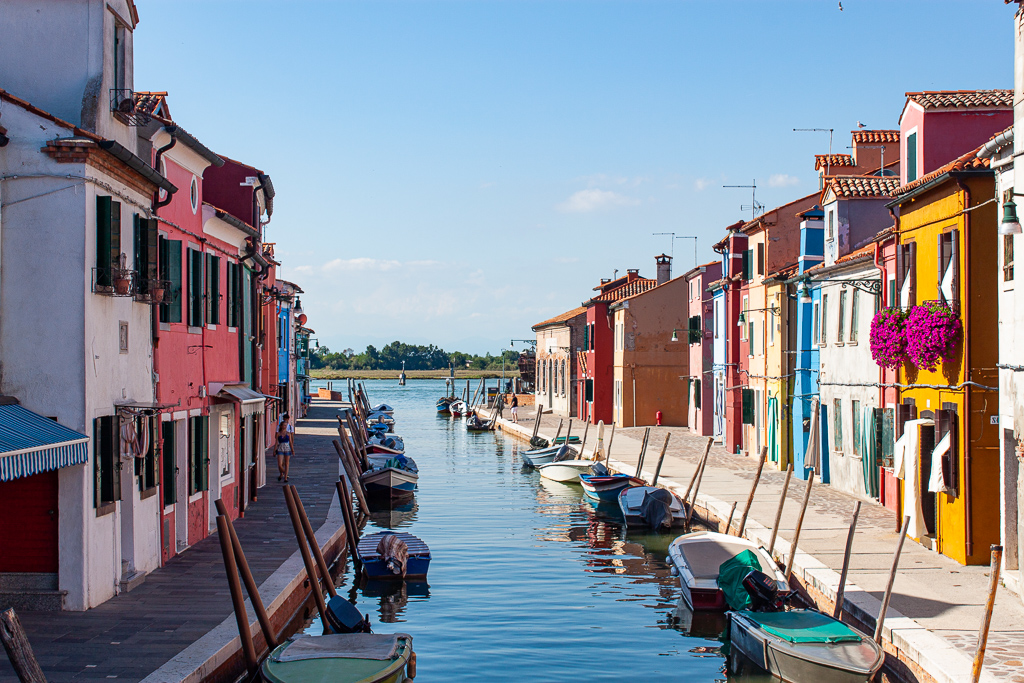 The color scheme actually follows a very specific and well-established system. Locals are required to repaint their homes every two years and they cannot be the same color as their neighbors. Locals are not allowed to choose the color but are assigned a color by municipal authorities who manage color schemes for different parts of the island.
How To Get To Burano From Venice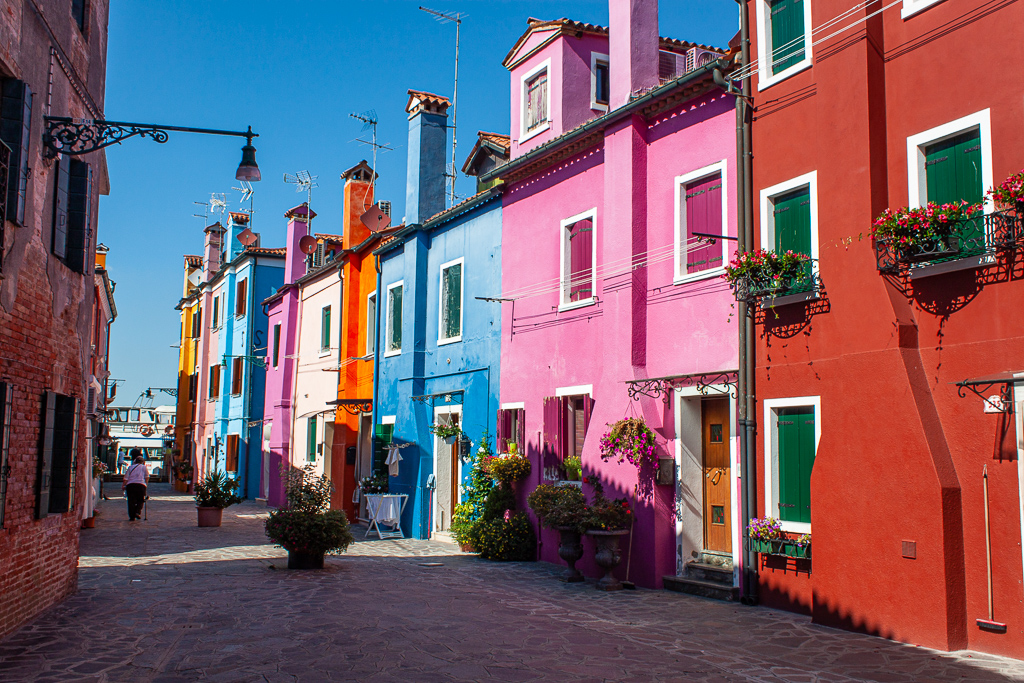 Getting to Burano from Venice is pretty easy:
Take the Vaporetto (water bus) 12 from either San Zaccaria (near St. Marks) or from Fondament Nove in Venice.
Boats depart every 20 – 30 minutes throughout the day, less frequently in the evenings. It will take 40 – 45 minutes to reach Burano.
A one-way ride is €7,50. If you're visiting multiple islands during your stay in Venice, it's worth buying a day pass for around €20,00. Find more info at Mouversi a Venezia.
As the water bus makes its way to Burano, you'll pass the cemetery island of San Michele and other islands in the lagoon like Murano – where you'll briefly stop. If you reach Murano from a different part of Venice, simply transfer to the 12 at the Murano Faro stop to get to Burano.
If you're a wealthy 1% elite, you can take a private water taxi from Venice to Burano and back. It will run you approximately €150 each way.
Pro tip – As the journey to Burano is so picturesque, be sure to grab a seat outside to soak up the views and snap plenty of photos.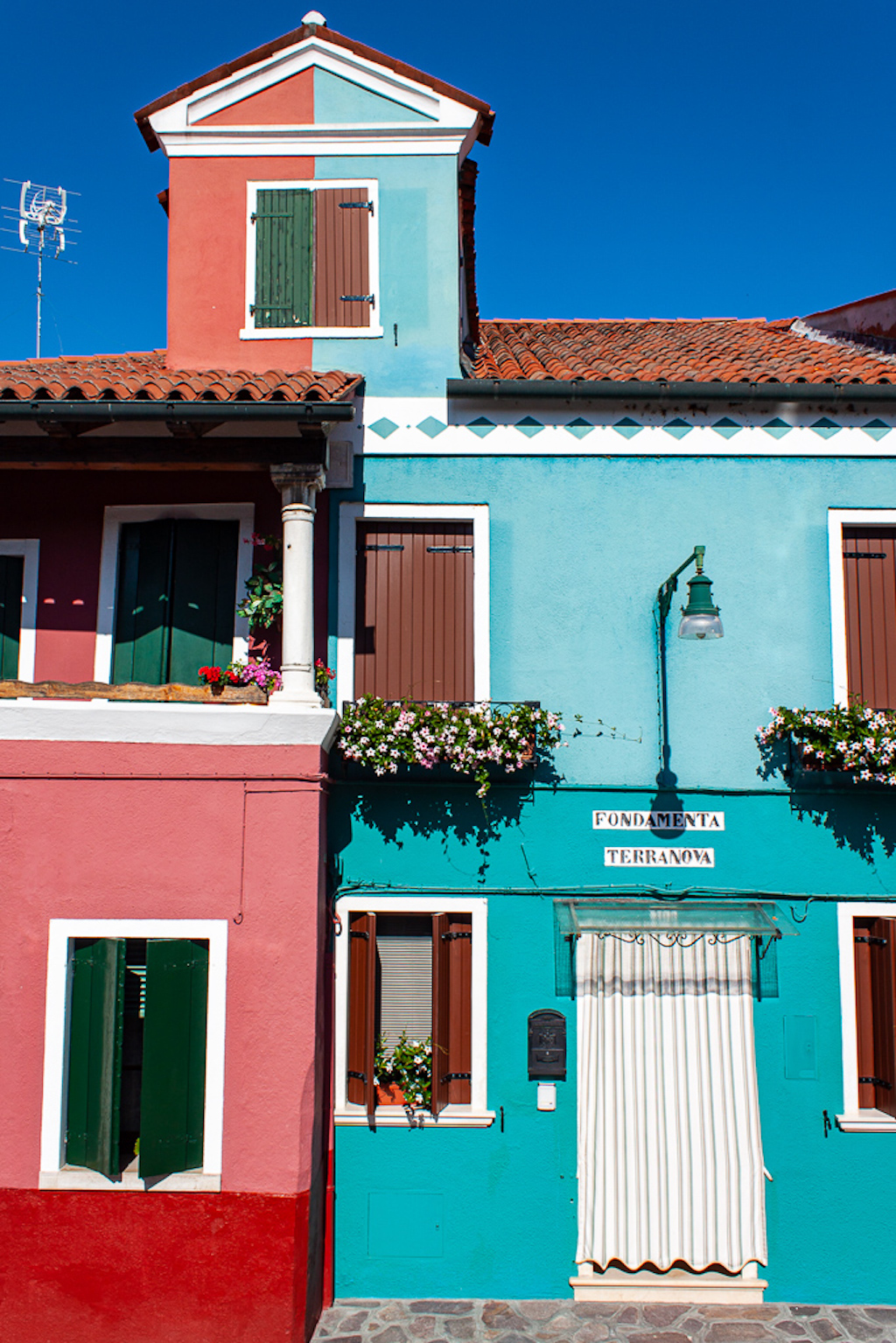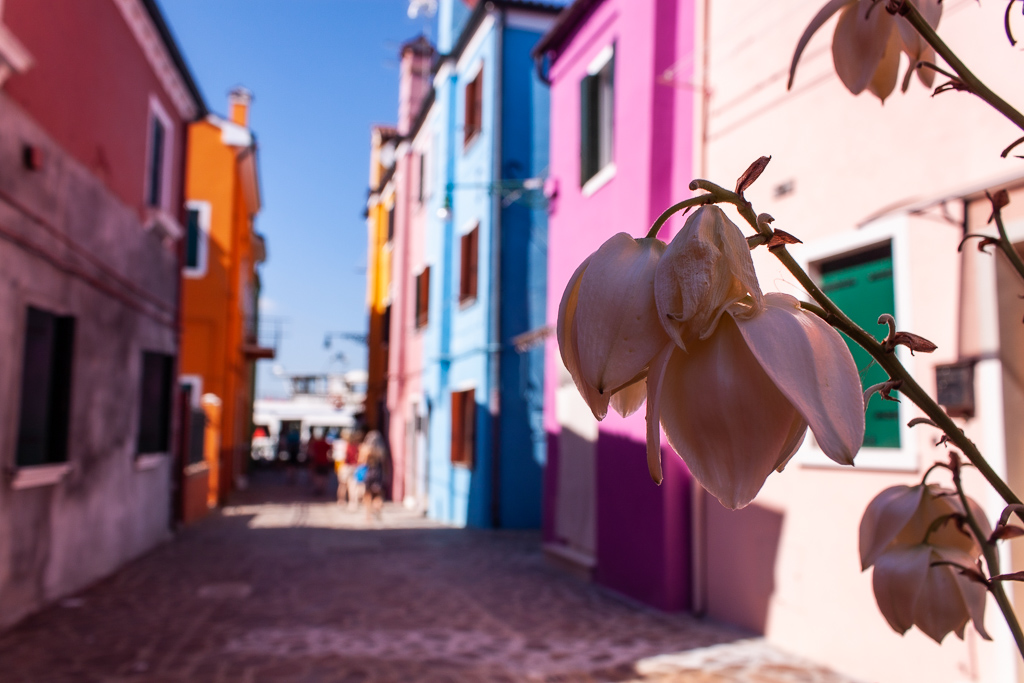 What To Do In Burano, Italy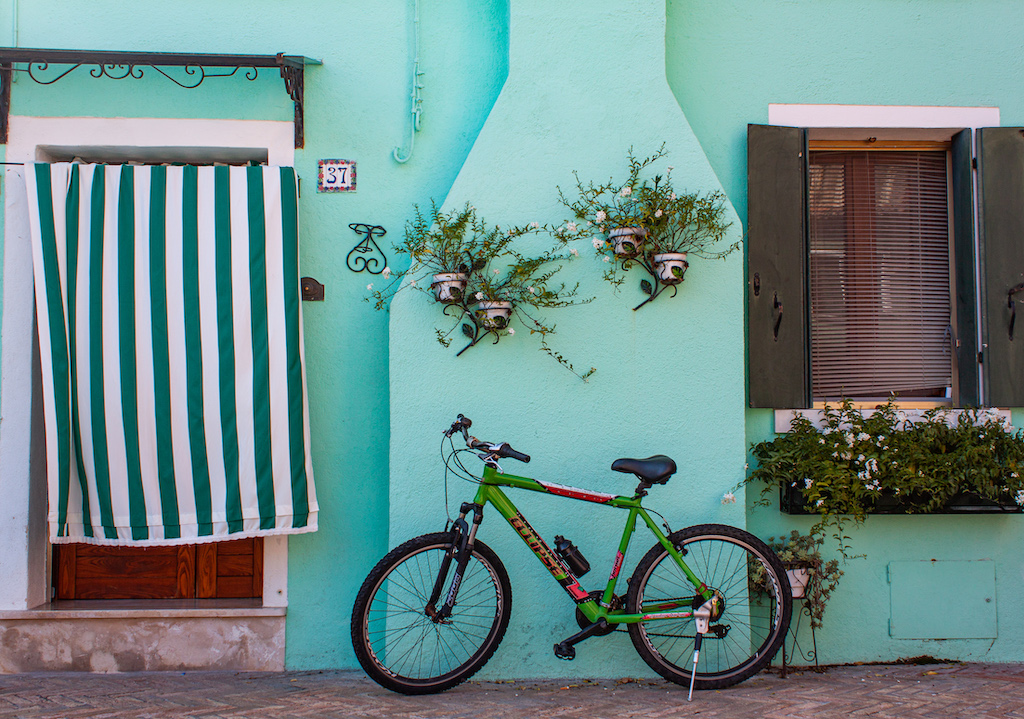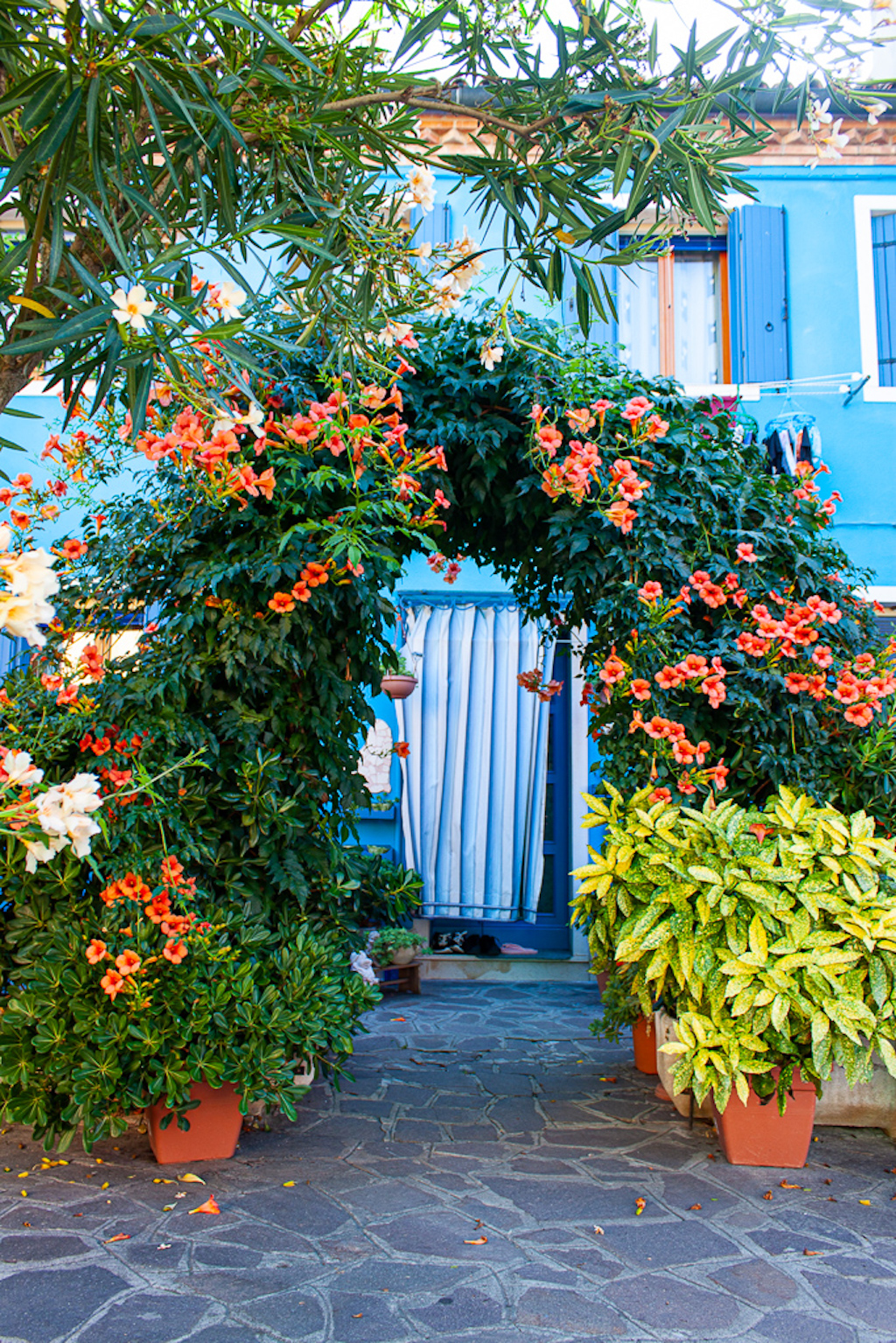 As Burano is a small island, there's not a heap of things to do. Here are some of my top picks:
1) Shop – Walk along the island's main drag, Via Galuppi. It's filled with shops, restaurants, and cafés. Here you can watch locals in action, working on stitching together labor-intensive lace pieces. These days, few possess the skills of previous generations. Making a single piece is not only expensive but time-consuming. For example, a lace tablecloth can take up to an entire year to make. So if you see lace on the cheap, it's likely not the real thing (don't buy fake!). Top shops to buy lace from include Martina Vidal, Emilia Burano, and La Perla.
2) Eat – You're on an island, so why not eat yummy and way fresh seafood sourced locally? See our where to eat section for more details.
3) Wander – Walk around the island, get off the main streets, take photos, delight in all of the canals and bridges, and simply have a fun time. Some of the best streets are Via Giudecca, Via San Mauro, and Via San Martino Sinistro.
4) Church of San Martino – Visit the 16th-century Roman Catholic church and marvel at its 53-meter-high leaning bell tower. Yes, the tower in Pisa is not the only one that leans! Just beside the church, you can also visit Oratorio di Santa Barbara, a small chapel.
5) Museo del Merletto – Set in the former lace school, come and check out the lace museum with rare 16th and 17th-century pieces and even a lace-trimmed gown worn by Queen Margherita (the same woman who inspired the Neapolitan pizza).
6) Take A Boat Tour – See a different side of Burano, as told to you by locals, by doing a sustainable tour around the island in an authentic fishing boat.
7) Burano Carnival – The Carnival isn't limited to only Venice, but extends to the island of Burano as well. Come here for an extra special experience.
8) Pescarìa Vecia – This spot at the old fish market is great for photo opportunities at sunset.
Where To Eat In Burano, Italy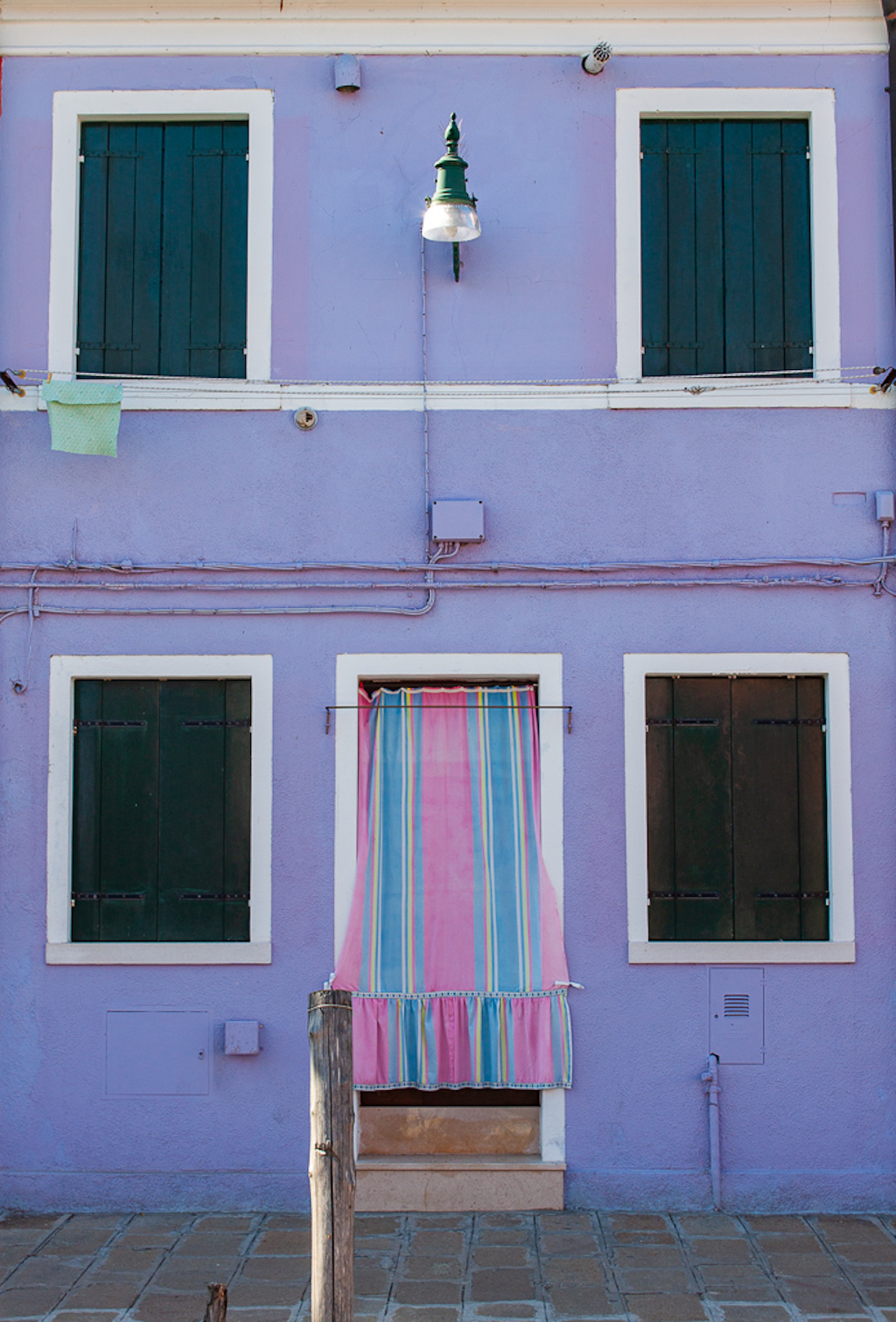 When you visit Burano Italy, sampling seafood is a must. Recommended places include:
1) Riva Rosa – Stop for a glass of wine and enjoy their rooftop terrace with killer views over the island and the surrounding lagoon. Skip eating as the reviews online report the food as being overpriced and not so delicious.
2) Trattoria al Gatto Nero – A long-standing place in Burano that's heartily been endorsed by Jamie Oliver. Come for fresh seafood and homemade pasta.
3) Trattoria da Primo e Paolo – Another gem in Burano is this place, well known for its seafood risotto, soft-shelled crab, and grilled turbot.
4) Trattoria da Romano – This family-owned seafood restaurant also doles out a decent risotto, as well as many other meat and vegetarian dishes. Try sardines, octopuses, prawns, soles, and more.
5) Venissa Restaurant – Foodies look no further and visit this special Michelin-starred place with its vineyard for an extraordinary culinary experience.
6) Try Bussolà – Another thing to do when you're in Burano is to taste the local specialty, Bussolà, a puffy S-shaped biscuit.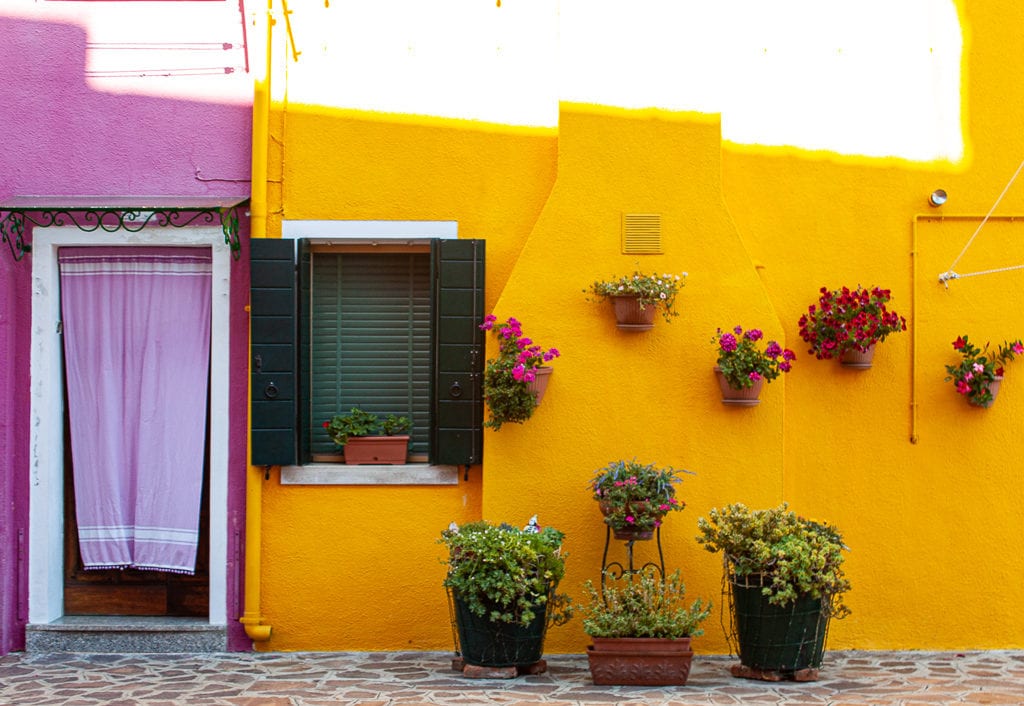 Where To Stay In Burano Italy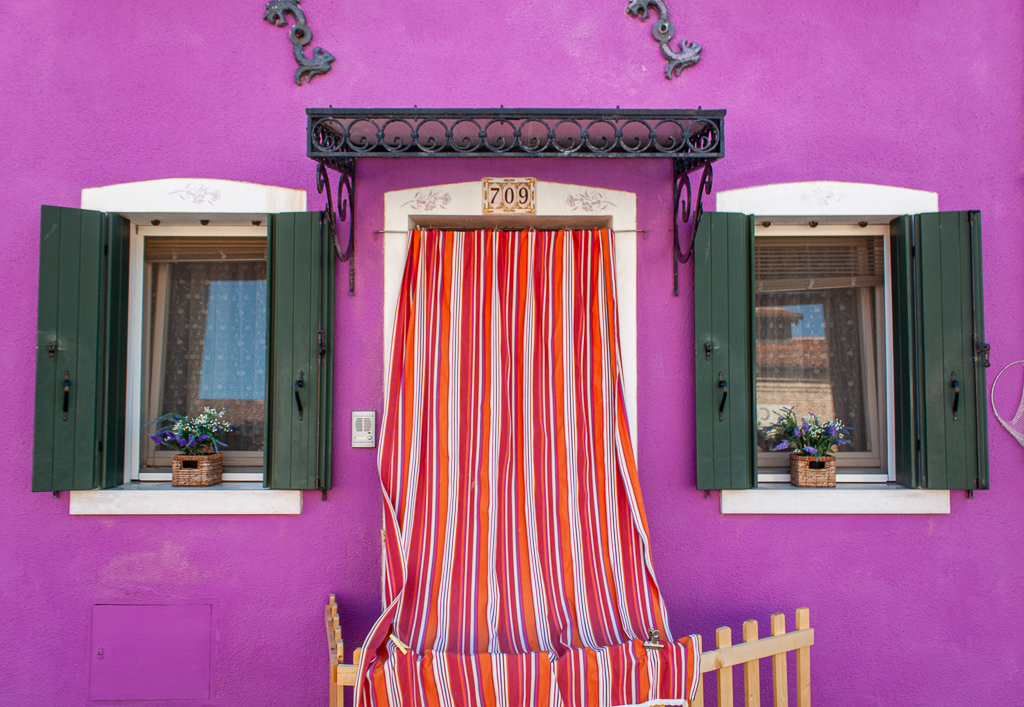 As the island is such a little place, there aren't really that many places to stay when you visit Burano Italy. Find hotels and apartments in Burano (or Venice) on booking.com.
Tips For Tolerating The Tourists In Burano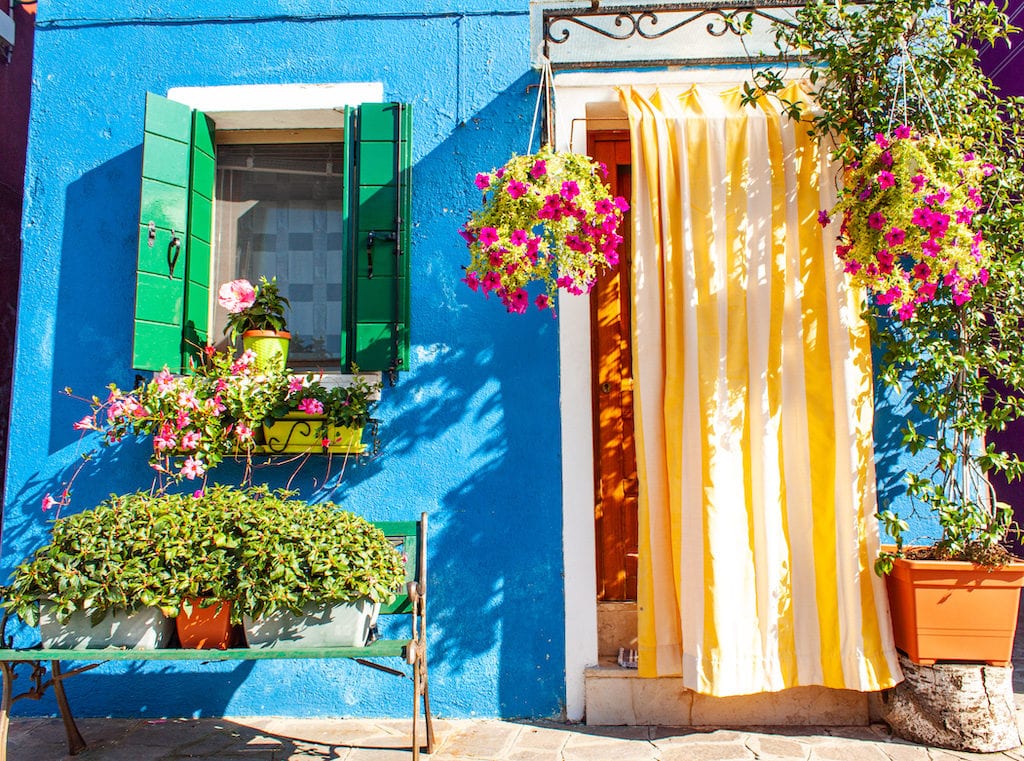 Burano is one of the top day trips from Venice. As such, the island's population swells during the day and becomes very tourist heavy. Here's how to handle or avoid the crowds:
1) Having the patience of a saint is a necessity. You'll find the streets very crowded. You may not be able to take a photo without hordes of people in it. You may even have to queue.
2) Avoid the tourist crowds, by coming early or late in the day. Visit on a weekday instead of a weekend. Visit in the off-season or shoulder seasons. Note, the island suffers from severe flooding each winter, so plan your visit accordingly.
3) Even better, stay on the island for a night to experience the vibe when all the tourists have gone back to Venice. Enjoy the slower and softer side of Burano and appreciate the solitude. See the island through the eyes of a local, if only for a brief time.
4) We know you want your next Tinder profile pic or that epic Instagram photo that will garner you 1000s of likes, but don't hog a location for too long. Lots of other people are around and want to get that same shot. Be cool and respect their time. Don't ask other people to get out of your way or get mad at them for sneaking into your frame. They have just as much right to be there as you do.
Tips For Respecting The Locals In Burano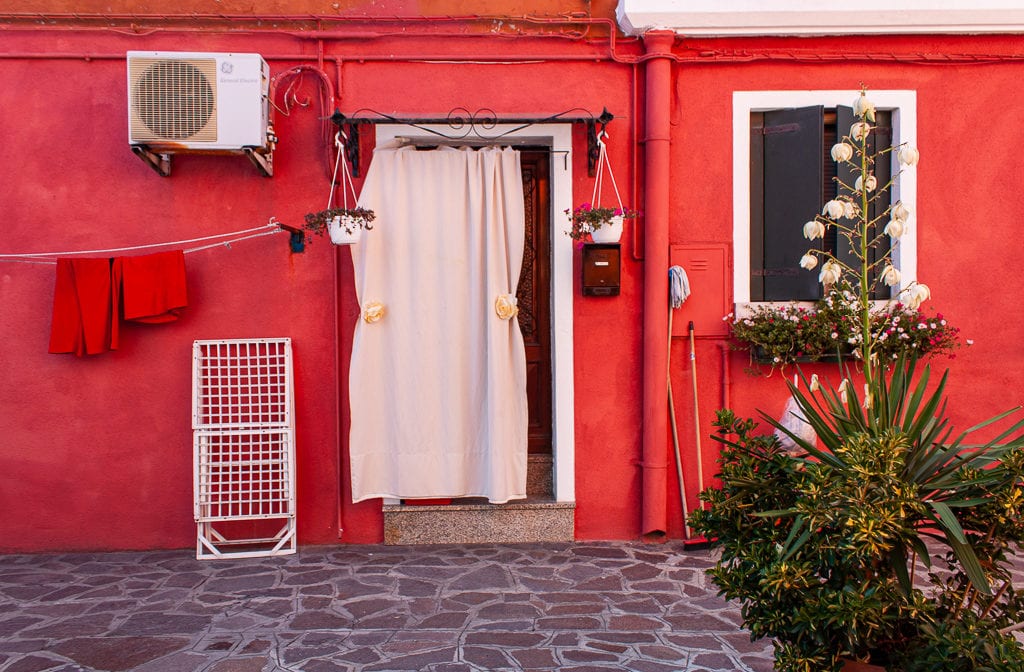 Not only do you have to tolerate the tourists in Burano, but so do the locals. They know that tourism helps them to survive, but that doesn't mean you need to be a jerk. Some things to keep in mind:
1) If you want to take a picture of someone, ask first.
2) If you want to take a picture of in front of someone's house, there are several obvious no-nos. Don't peek into their window, creep into their door frame, or move around their lawn furniture and house plants to stage a photo. Remember the house you're posing in front of is someone's home and you're invading their personal space and touching their private property. Don't be loud and obnoxious or remain in one location for too long. If they tell you to get lost (which is in their every right), oblige their request and get the hell out of dodge.
That's a wrap on our Visit Burano Italy travel guide. Have we missed anything? Drop us tips and tricks in the comments below.
Location
Good To Know
1) Experience the best of Burano with one of these tours:
2) For more Italy travel inspiration, check out some of my other popular blog posts:
3) Read some of these posts written by others about this fabulous country – 20 Best Wine Regions in Italy – Indulge in Vineyards and More, 10 Essential Things to know before Hiking in Cinque Terre, and How To Avoid Getting Lost in Venice Italy.
*Disclosure – This post contains some affiliate links. If you book a tour or hotel through any of these links, I'll earn a tiny commission at no extra cost to you. Thanks for your support!