It was a cold, dark, and quiet December morning. Looking out the window, I saw it was snowing. Large white flakes were falling gently to the ground. It was beautiful, much like a scene ripped out of an old-fashioned black-and-white movie depicting a picture-perfect winter wonderland. It seemed an appropriate time to curl up at home on the couch with a fuzzy blanket, a cup of hot tea, and a good book.
While that would be a lovely way to spend a cold winter day, I wasn't home but on holiday on a whirlwind tour through Europe. And it was time to leave my hotel room and head out with my group for a tour of Prague Castle! Such a tough life, I had back then.
Photos From A Snow Filled Prague Castle Tour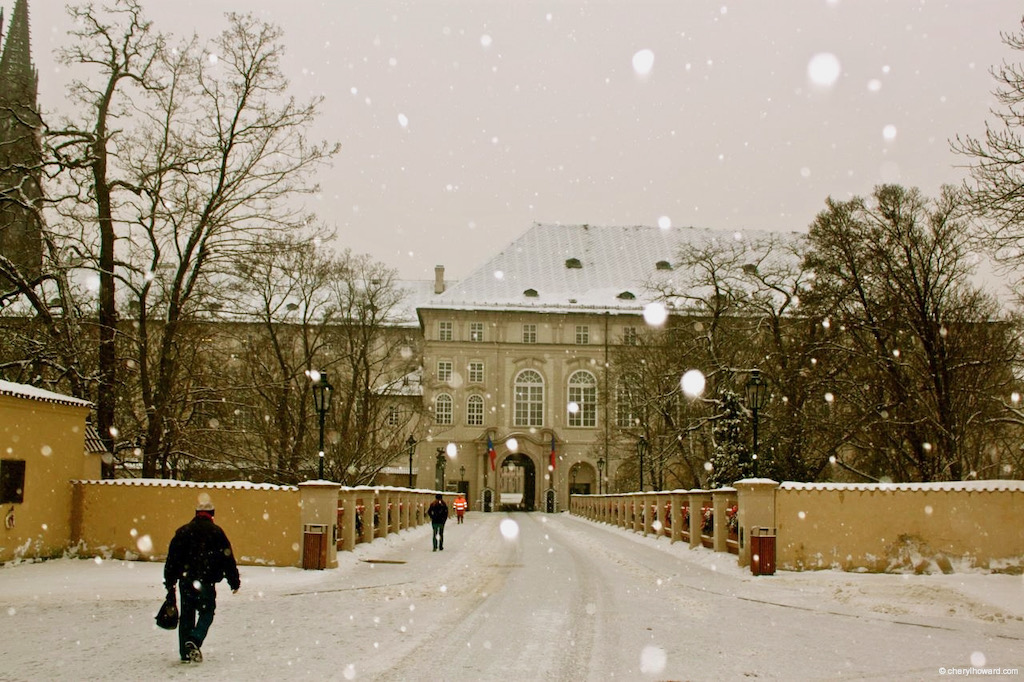 I'd seen the castle from afar the day before while walking along the Charles Bridge during a Prague night tour. Perched on the banks of the Vltava river, the lit-up castle and its massive 70,000 square meter complex is impressive at first glance.
Book A Prague Castle Tour
Of course, it was love at first sight and I was eager to see the castle the next morning. While grey skies and a winter snowstorm may keep some people holed up in their hotel room or on the couch at home, it couldn't have been a better time to take the tour.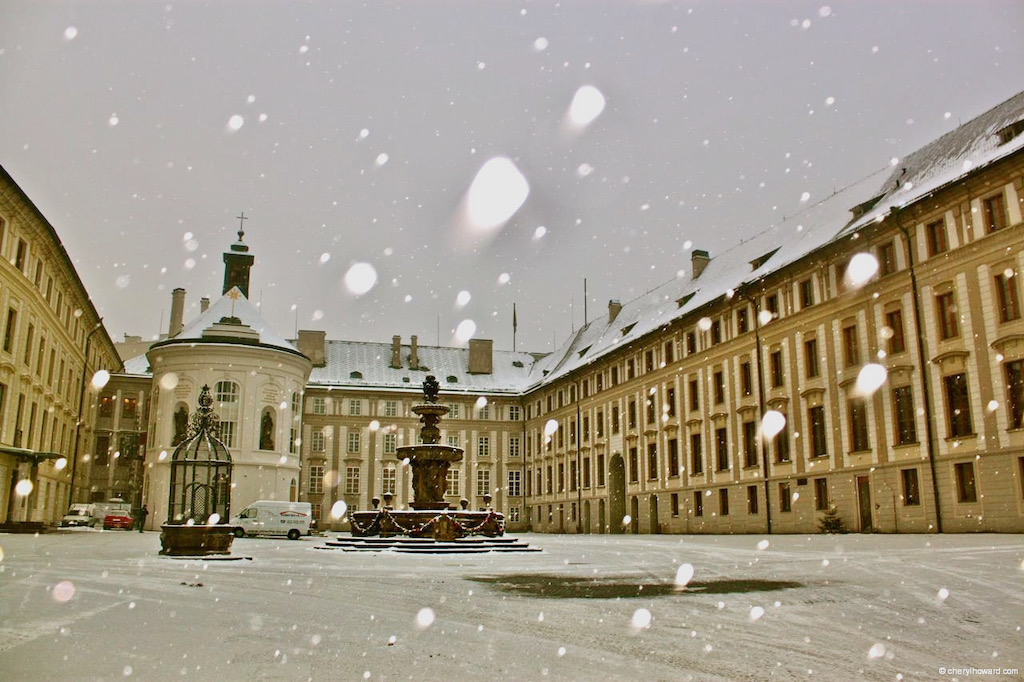 Seriously, I felt like I was inside of someone's snow globe.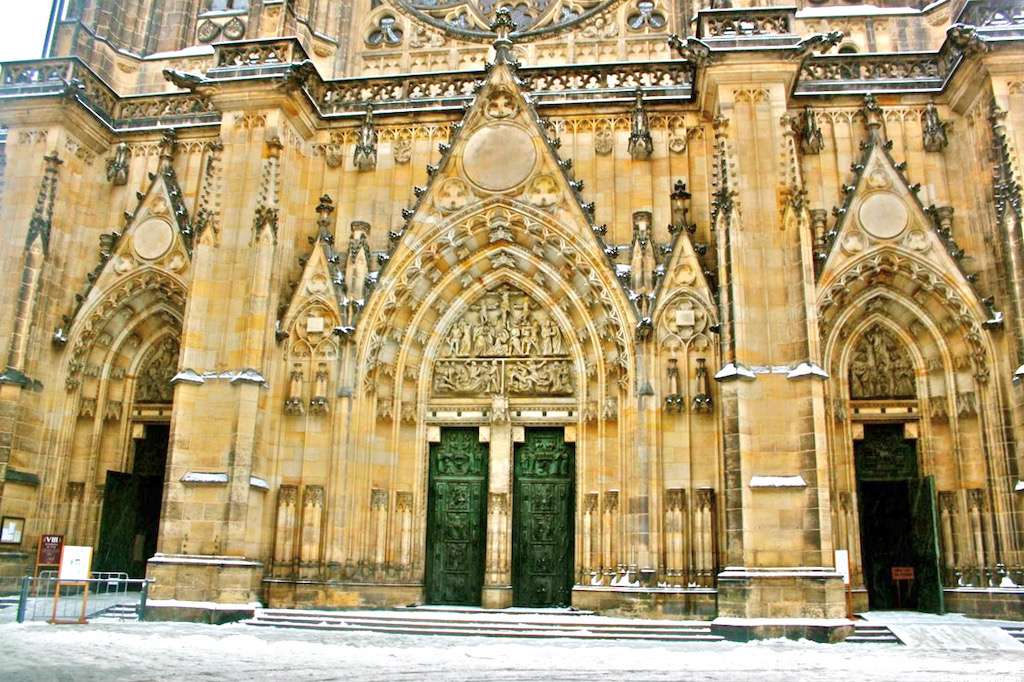 Walking through the castle grounds, we came to Saint Vitus' Cathedral where we slipped inside to view the interior and warm up for a bit. We even spotted members of the castle guard carrying some intimidating weapons!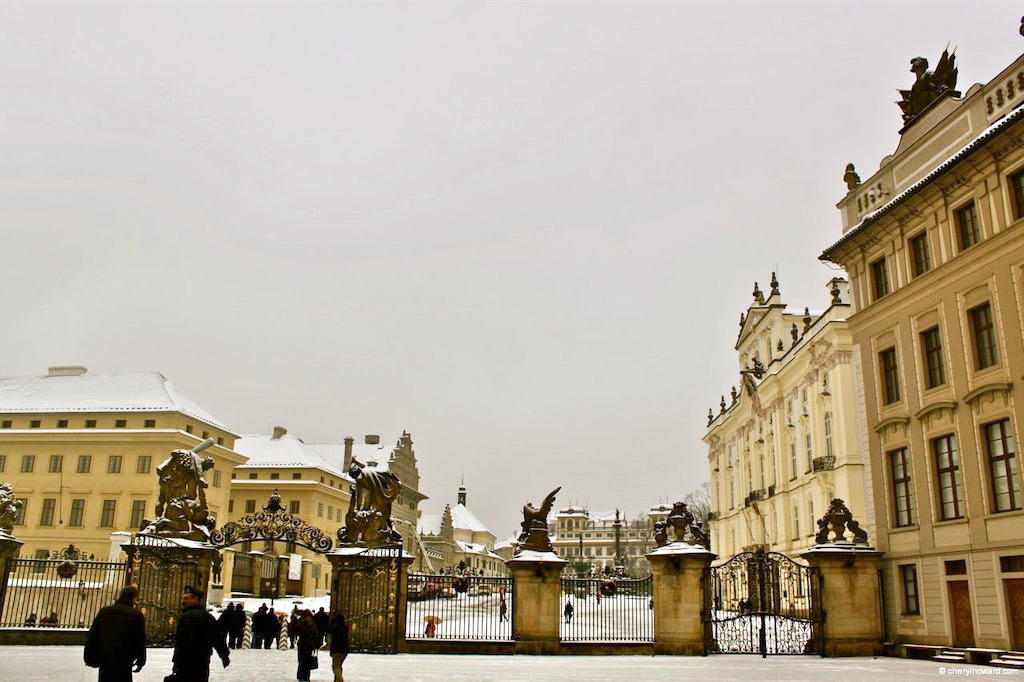 Wandering back outside, we learned more about the history of Prague Castle and were given more time to take in all that Roman and Gothic architecture.
This Prague Castle tour was really like taking a walk through a winter wonderland and the weather just added to the experience. I wouldn't have had it any other way!
Have you done a Prague Castle tour in winter? What did you think? Do you have any other city tips? Tell us about it in the comments.
Location
Prague Castle
Hradčany, 119 08 Prague 1, Czechia
+420 224 373 368
Good To Know
1) If you need somewhere to stay while you're on holiday in Prague, look no further than booking.com for hotels, hostels, private apartments, and more.
2) If you thought the Prague castle tour was fun, why not take another tour through the city? Check out options with Get Your Guide.
3) For more travel inspiration in Czechia, give some of our other posts a read:
*Disclosure – This post contains some affiliate links. If you book a tour or hotel, I'll earn a tiny commission at no extra cost to you. Thanks for your support!