Our bus carried us slowly up the long winding mountain road, taking us somewhere that really seemed like nowhere. En route to our lunch destination – Restaurant Casa No Campo – our curious group of travel bloggers wondered just where it was we were heading.
The lush green mountains stretched out around us, as did the endless blue sky. Only the occasional farm dotted the landscape.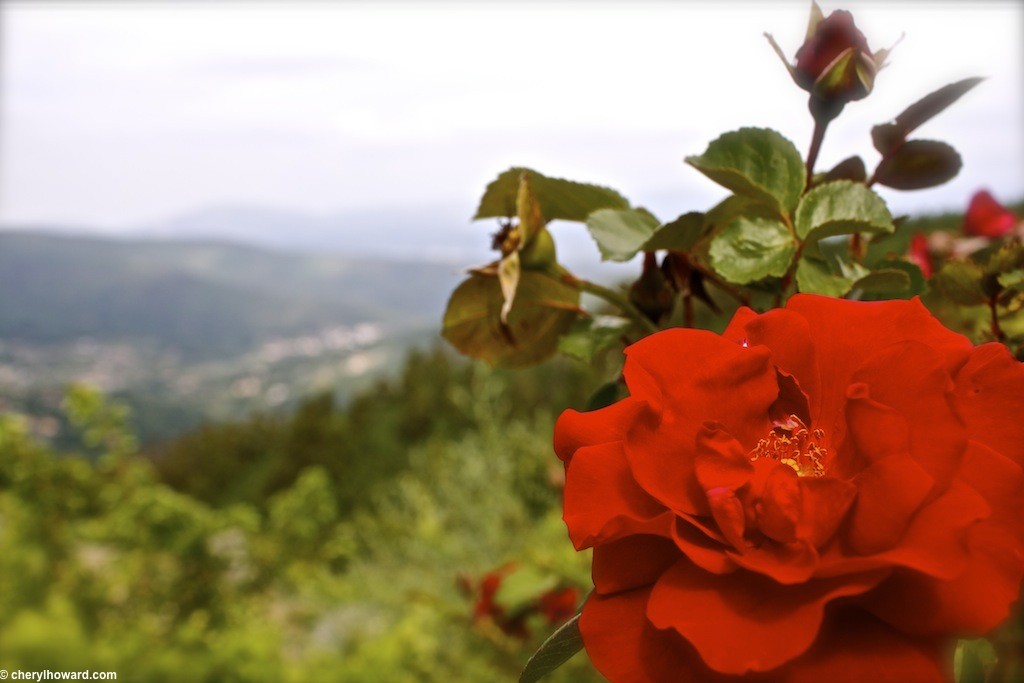 Taking in the beauty that surrounded me, I couldn't help but think again (for perhaps the 1000th time) about how much I adored Portugal. The country never ceased to amaze me.
Feast At Restaurant Casa No Campo In Arouca Portugal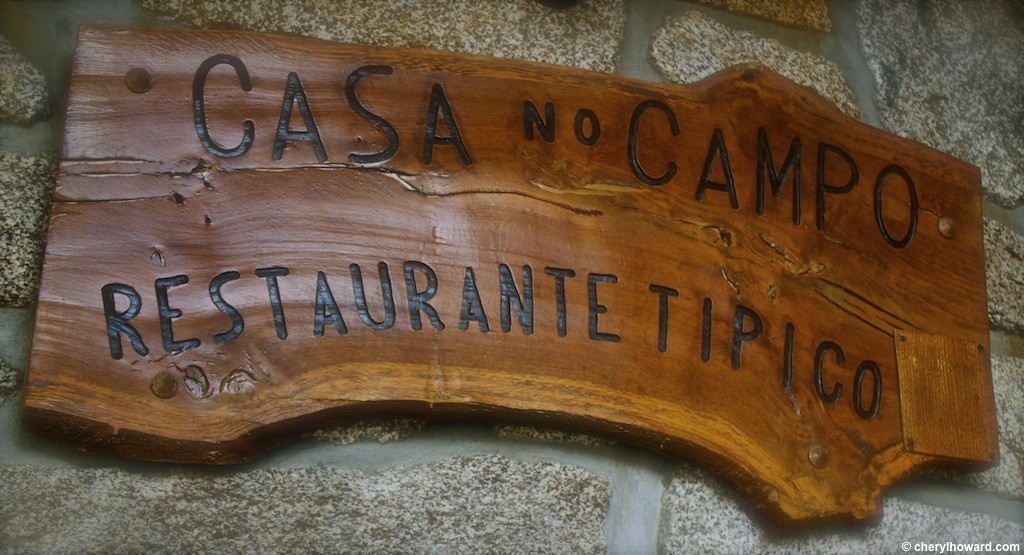 The suspense finally ended as we pulled up to a remote spot resting atop a mountain peak. Looking not like a restaurant and more like a farm, I learned later that the main restaurant area occupies a former barn. In fact, many of the farm's historical buildings remain, crumbling but still intact.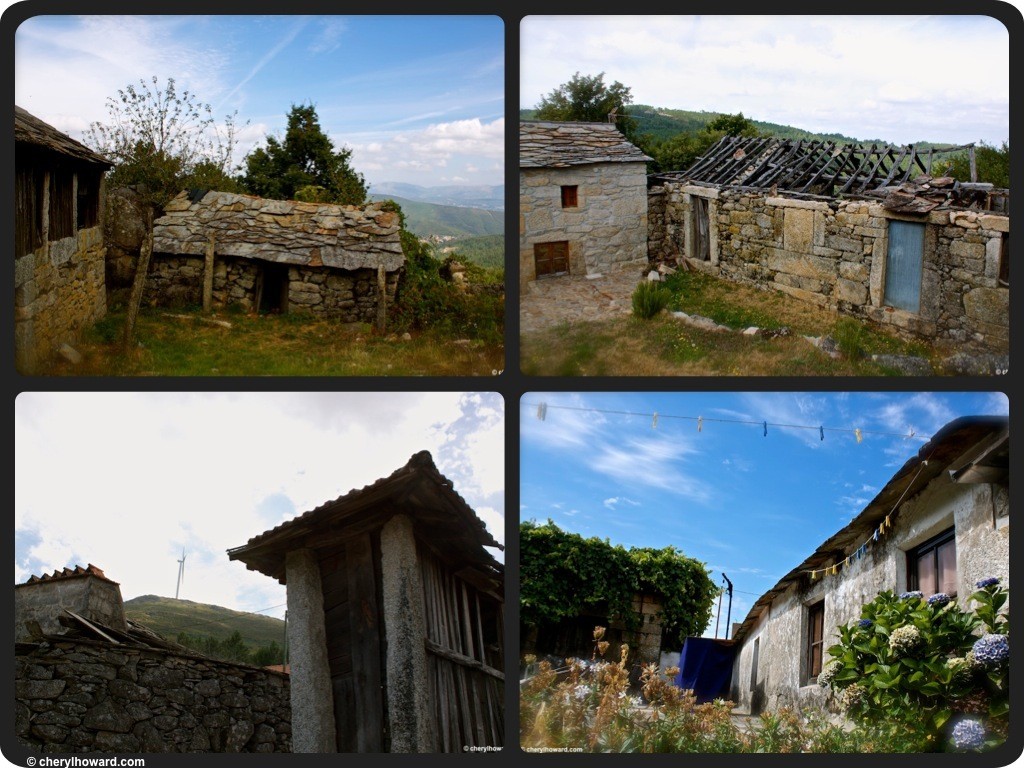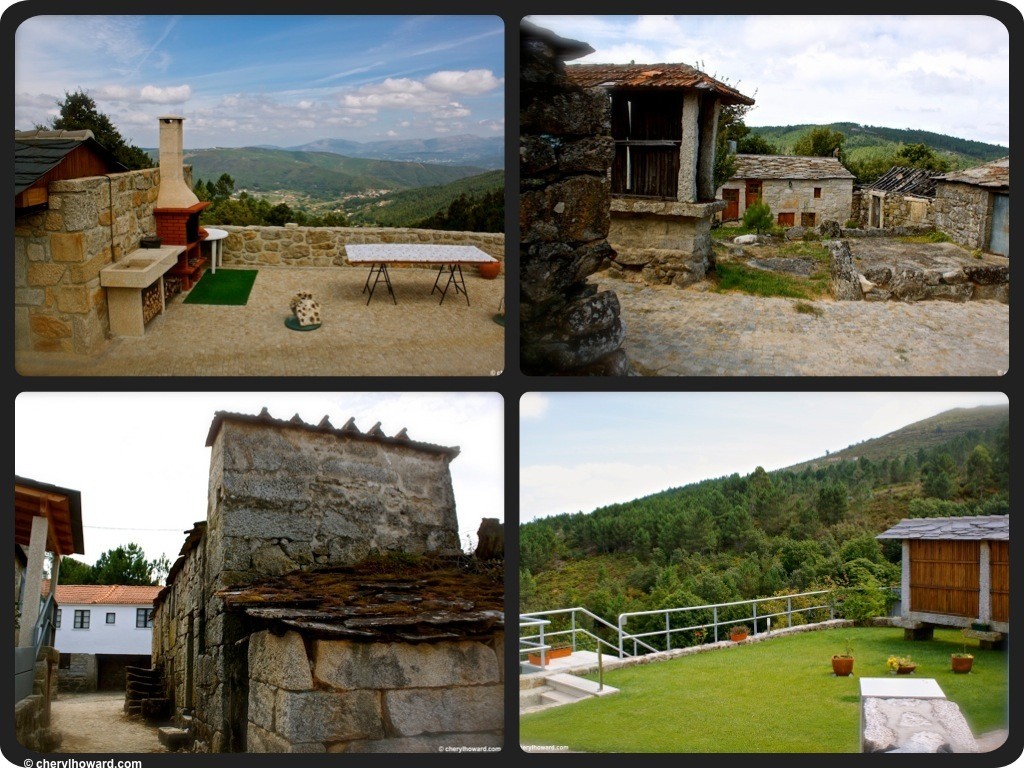 The eager-to-please staff pulled out all the stops for their only customers. Being in Northern Portugal, we were treated to none other than Port wine in this lovely setting.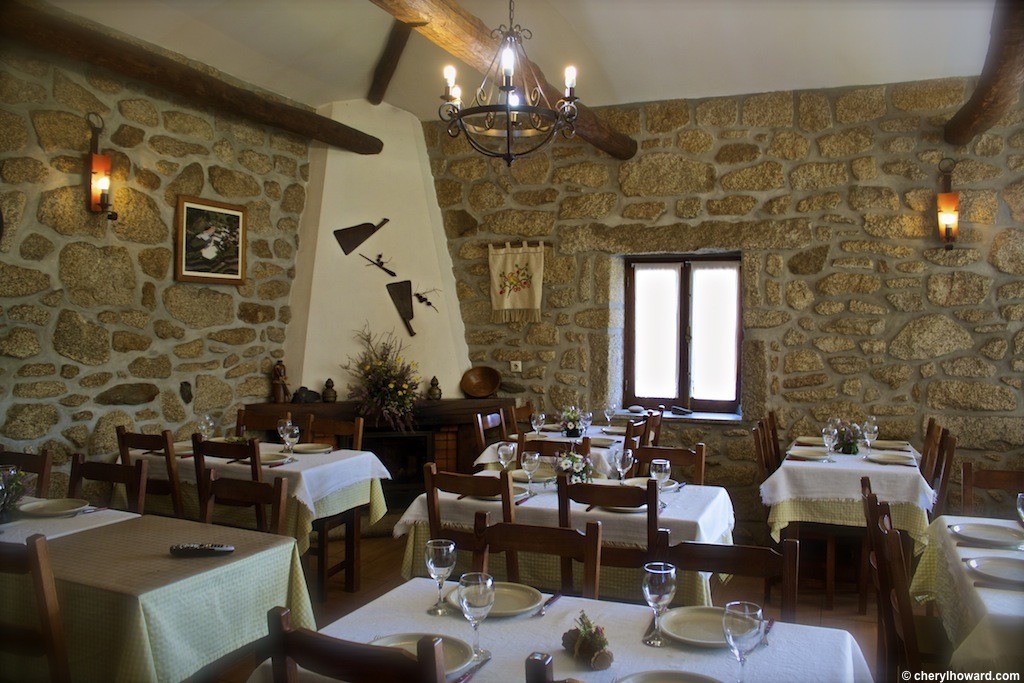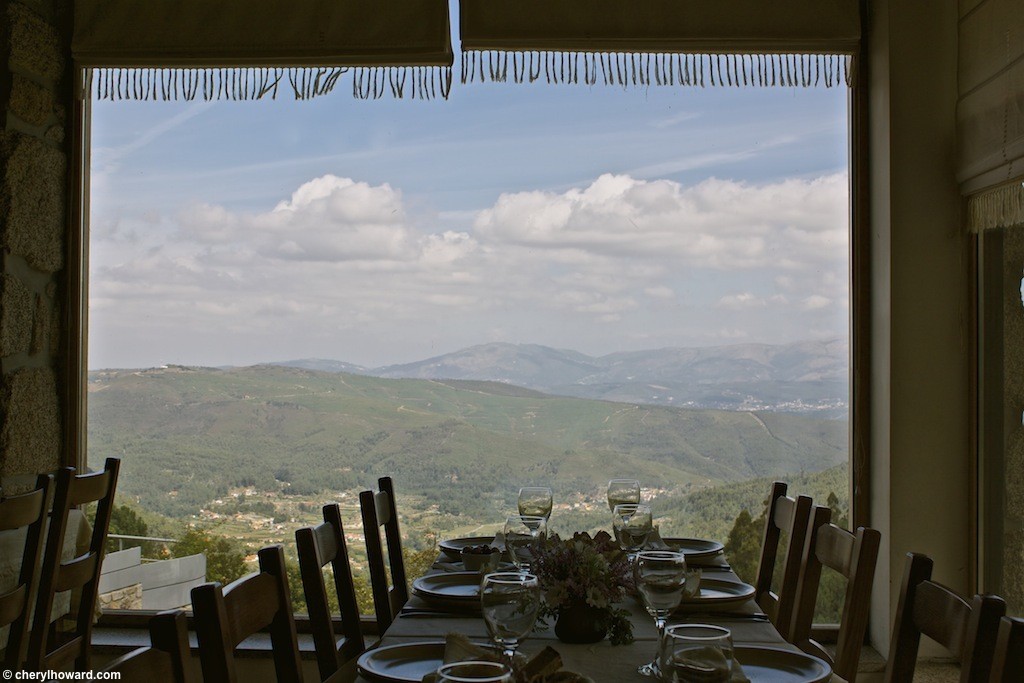 Casa No Campo serves up traditional Portuguese cuisine that's unique to the region. Our very generous lunch menu started with cooked chestnuts and meat (unfortunately not pictured here), followed by two mains which were codfish in a special cornbread dish and steak with fries.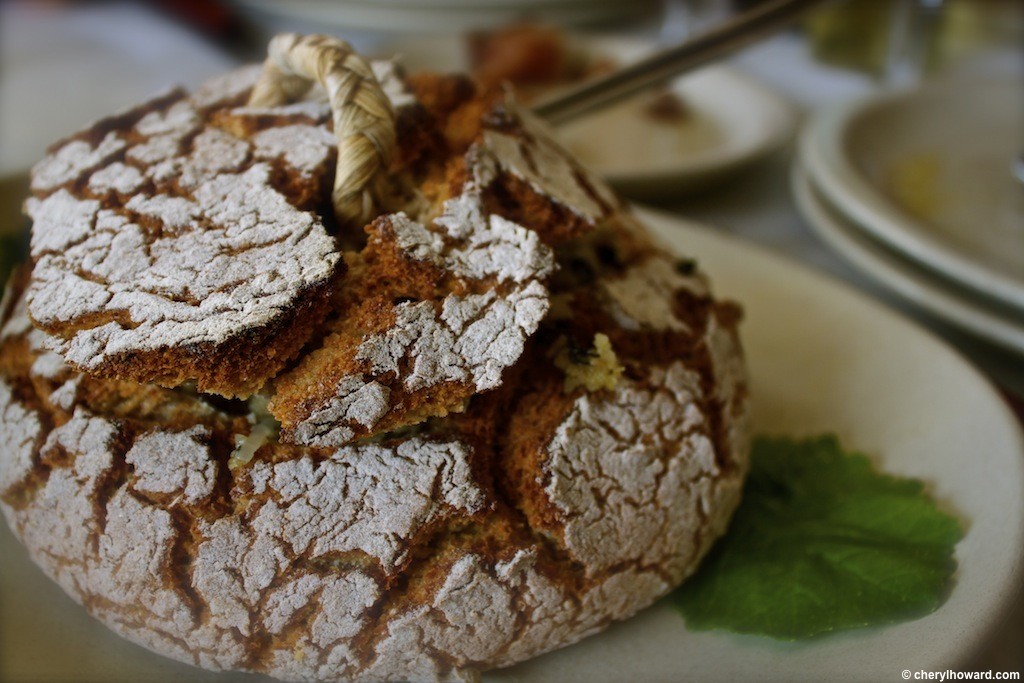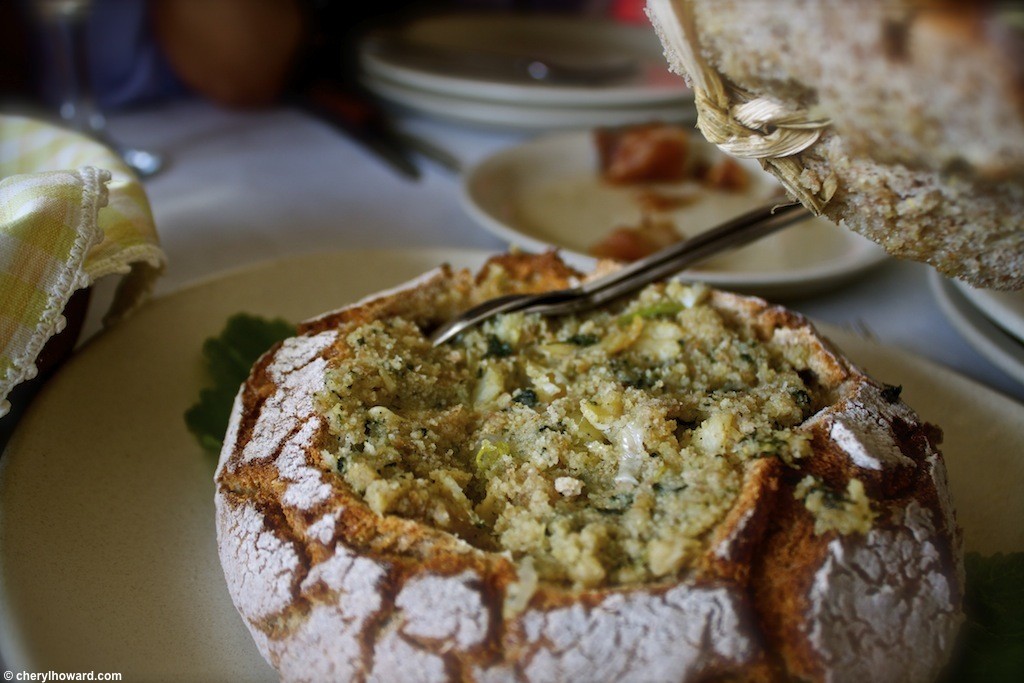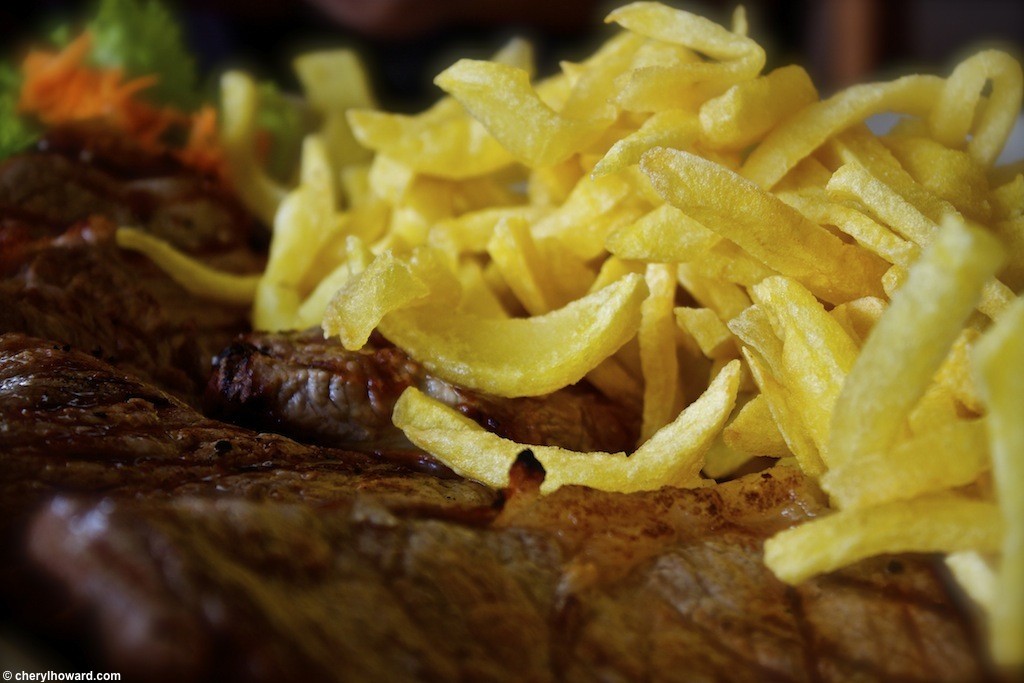 My lovely vegetarian friend from Crazy Sexy Fun Traveler (check her blog – it's amazing) was treated to some nice non-meaty dishes and lucky for her, a much lighter fare.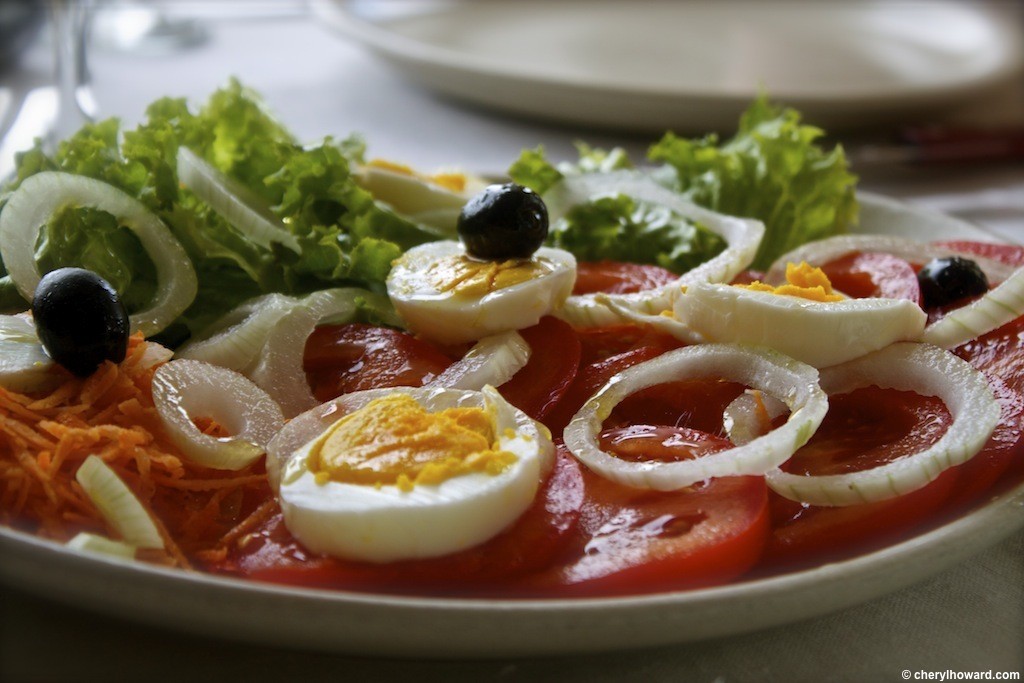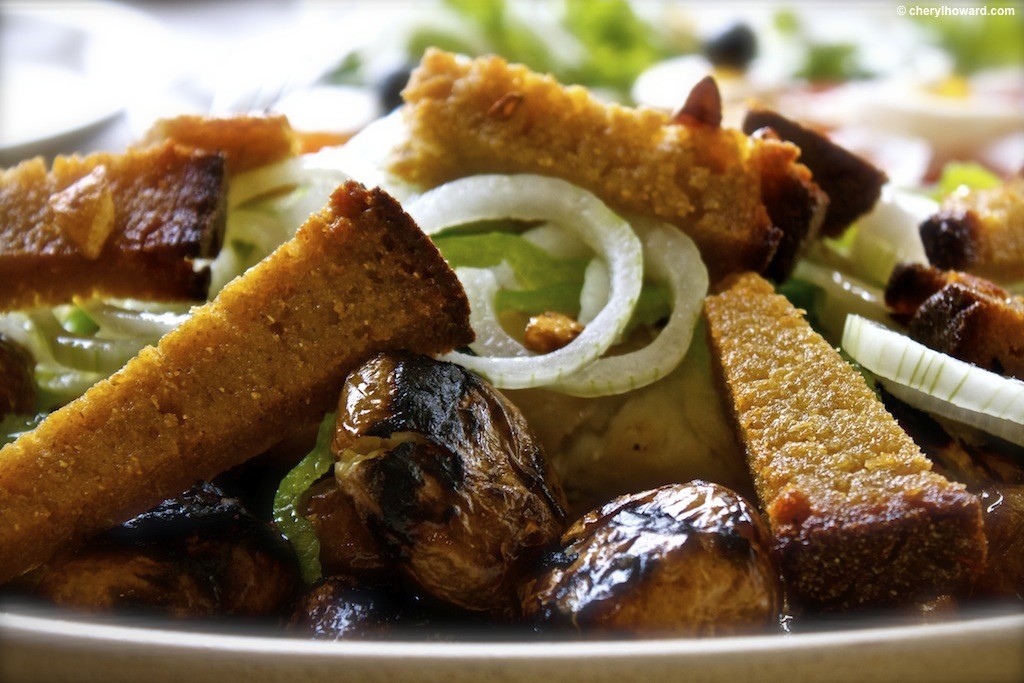 Lastly, the staff delivered a Mortal Kombat-styled "finishing move" to our waistlines. This heavenly apple cinnamon pudding! Oh my, good thing we hiked afterward.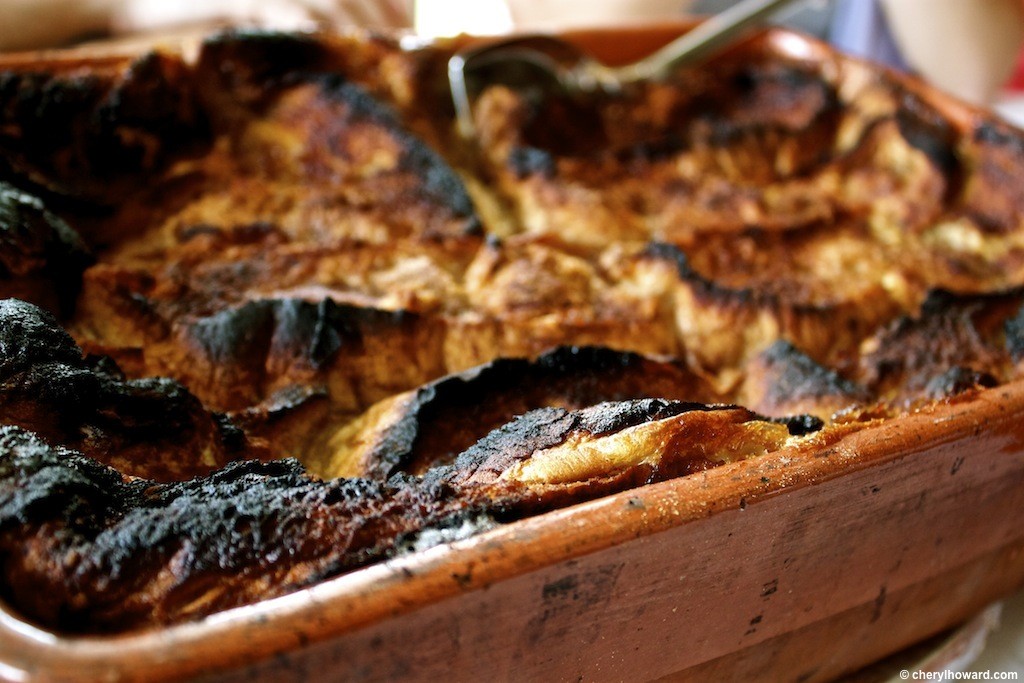 The meal while on the heavy side, was absolutely delicious. The dishes were simple and tasty – the way good food is meant to be – in my opinion. There's no pretension to be had at Casa No Campo, it's as down-to-earth as you can get. The rustic farmhouse, the dramatic backdrop, and the friendly staff made for an unforgettable experience.
Cringe fellow travel writers, stifle your vomit and don't judge me for what I'm about to say – but if there was ever really a "hidden gem" or a place that's "off the beaten path", Casa No Campo is the honest to goodness real thing.
So it's simple, if you're in Northern Portugal – make your way to Arouca (about an hour's drive from Porto) to enjoy lunch or dinner. This place deserves your visit even though it seems so remote. And by the time you start stuffing your face with their delectable fare, you'll harbor no regrets about coming all that way.
Watch/share this video about this lovely restaurant and better yet, subscribe to my Youtube channel for even more travel-related videos.
Happy eating my friends! If you ever do end up visiting Restaurant Casa No Campo as a result of my very heartfelt recommendation, leave a comment and tell me what you think.
Location
Good To Know
1) Decide where to stay when you're in Arouca, Portugal.
2) Experience the area around Porto even more by booking a guided tour.
3) If you need more Portugal travel inspiration, read our other posts on the country:
*Disclosure – If you book a tour or hotel, I'll earn a tiny commission at no extra cost to you. Thanks for your support.