Sintra, Portugal is a UNESCO World Heritage site full of castles, gardens, and palatial villas dating back to the eighth and ninth centuries. A blend of Romantic, Moorish, and Gothic architecture styles makes Sintra pretty, almost beyond belief.
Surprisingly there's also a quirky side to this small town of 3,000 people that you may not expect. Lucky for me, I'm all spending time in unusual places. A couple of highlights over the years have been touring the abandoned Packard Automotive Plant in Detroit and hanging out with the Bruce Lee Statue In Mostar.
Sintra Portugal Photos, A Quirky And Beautiful Place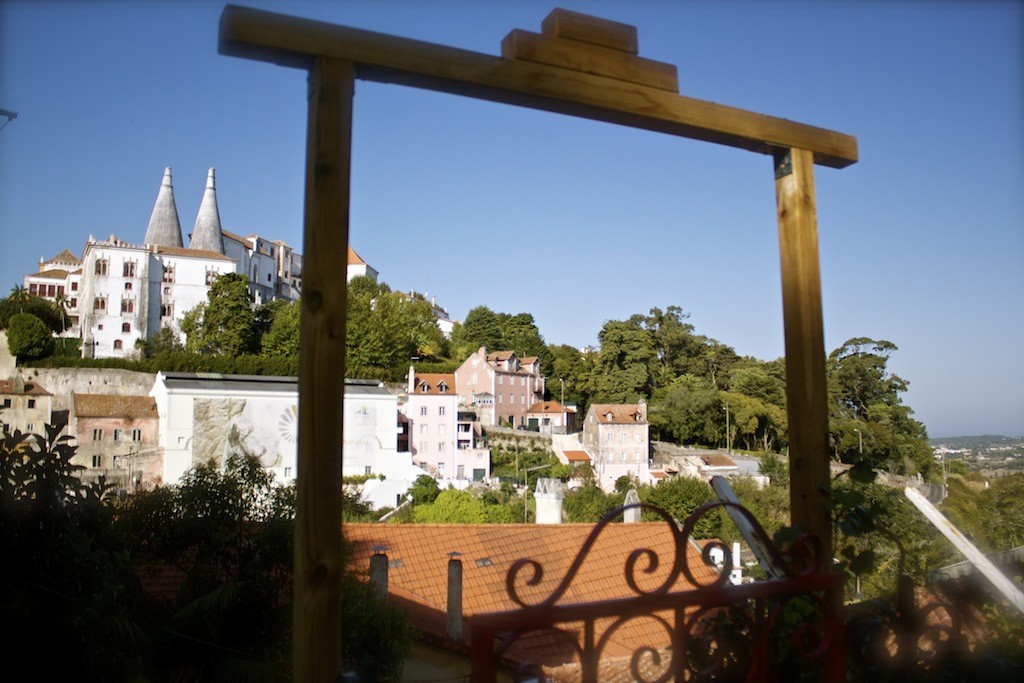 Sintra's an easy day trip from Lisbon (about 30 KMs away) and the perfect place to come and relax in a peaceful and quiet atmosphere.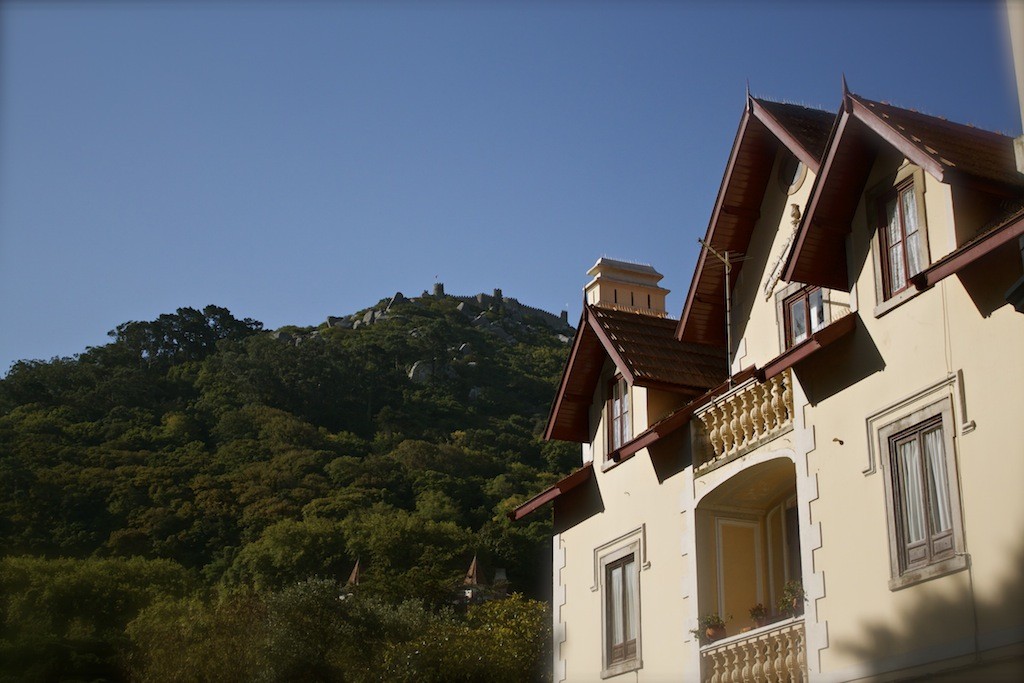 You can hang out in castles, see how the rich and famous once lived, and have a romantic picnic in the park.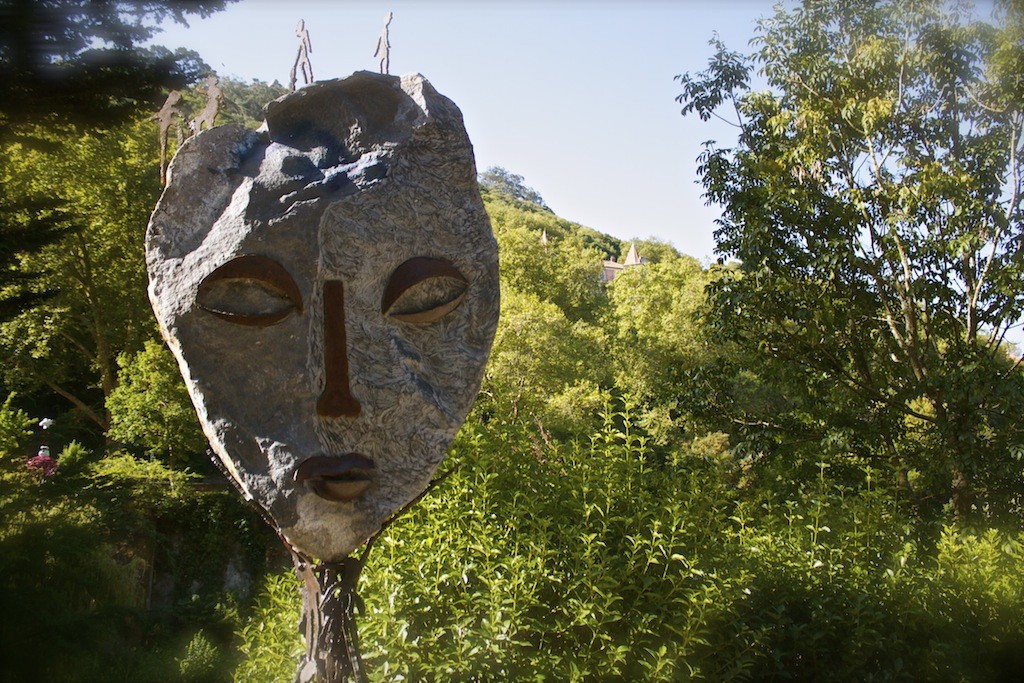 Walking through town, you'll come across all sorts of modern art, one hell of perverted statue, and an extraordinarily beautiful bus stop. For some reason, this satyr (part goat and man) is anatomically correct, much more so than necessary. Our group of travel bloggers stood staring at this statue in disbelief for quite some time. There may even be a picture of me inappropriately "cupping him" floating around the internet. A reflection of Portugal's Moorish influence, I couldn't help but wish there were more bus stops like this in the world.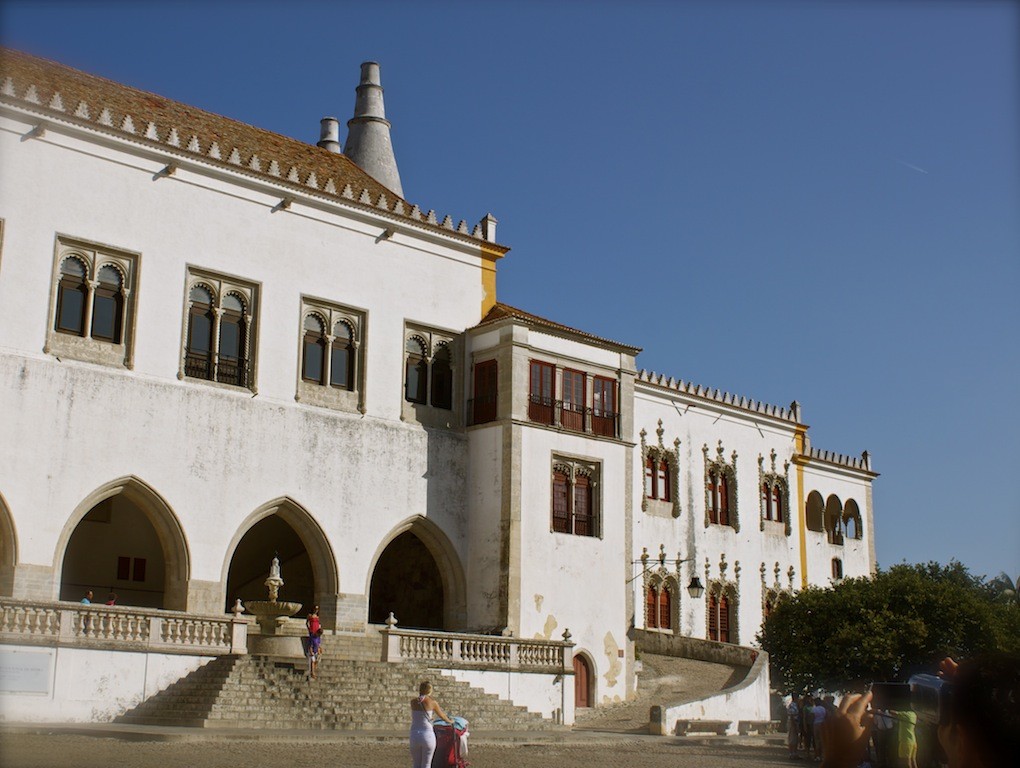 This is Sintra National Palace, restored during the 1940s and now stands as an important national monument.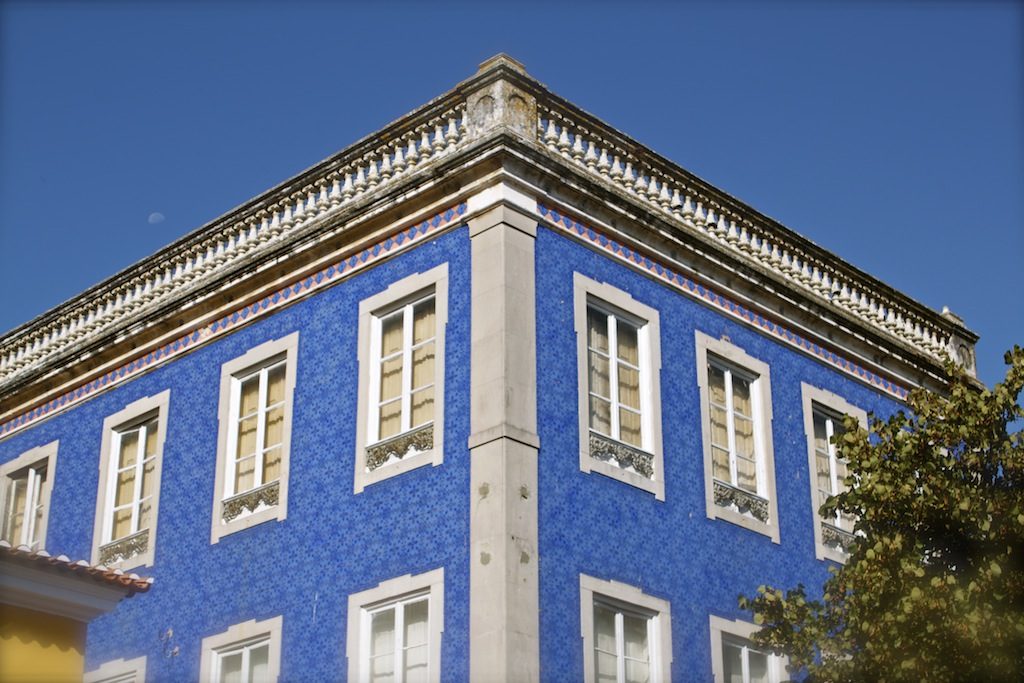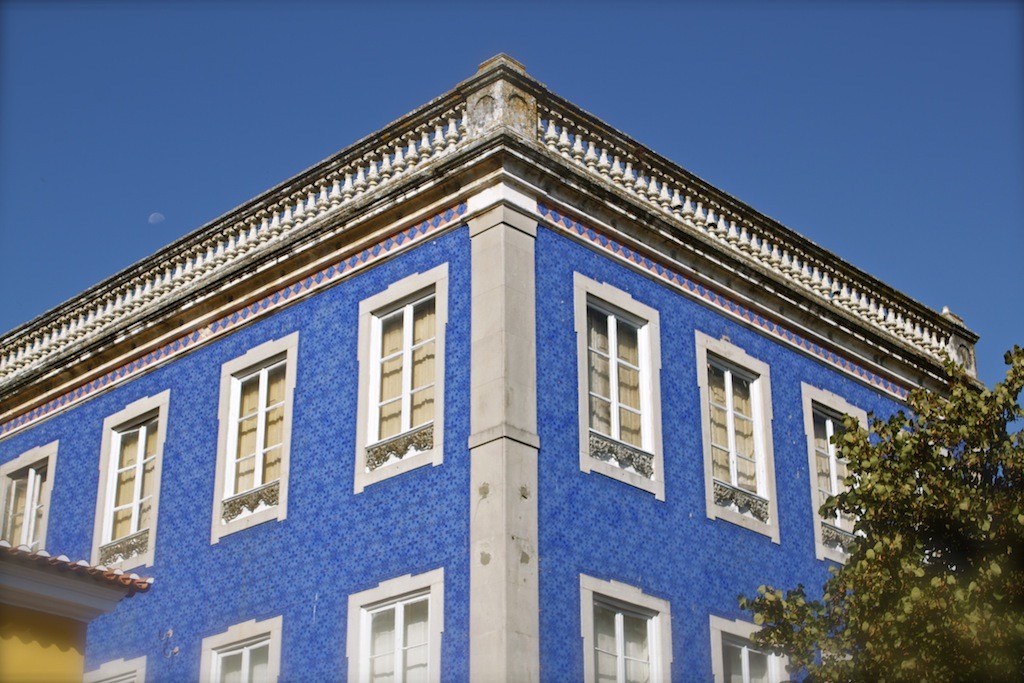 The beauty of Sintra, Portugal only continued. This building is across the street from the palace and I just loved the blue on blue.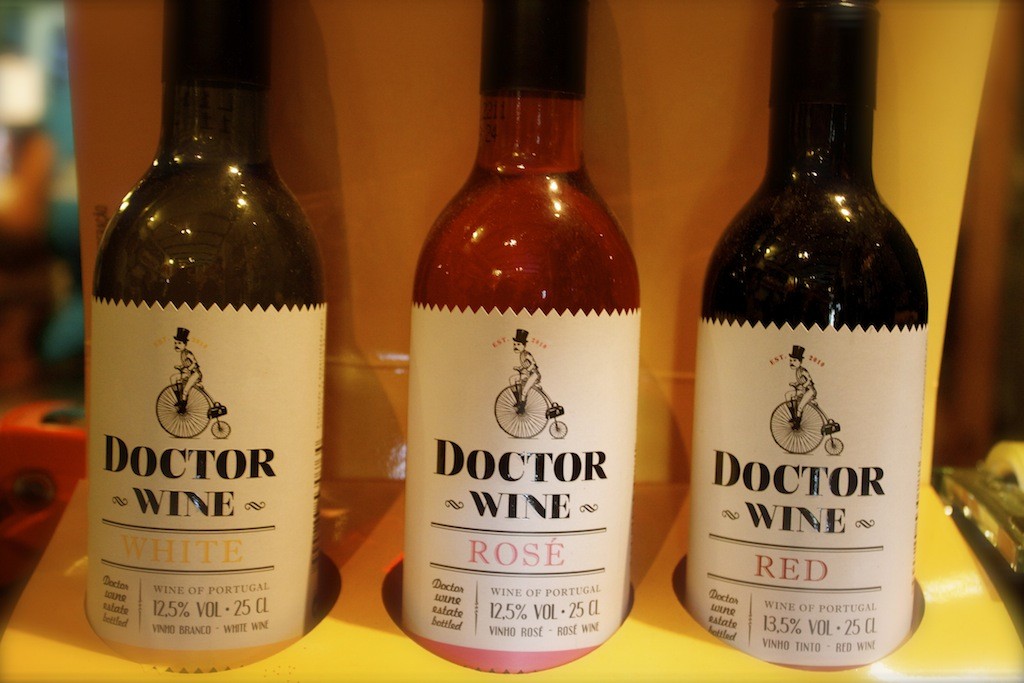 Next, we stopped by a small shop for some tasty treats, drinking a cherry-flavored liqueur from a chocolate cup! I was further entertained by their odd collection of merchandise including "healing wine" and a story about the Legend of the Cock.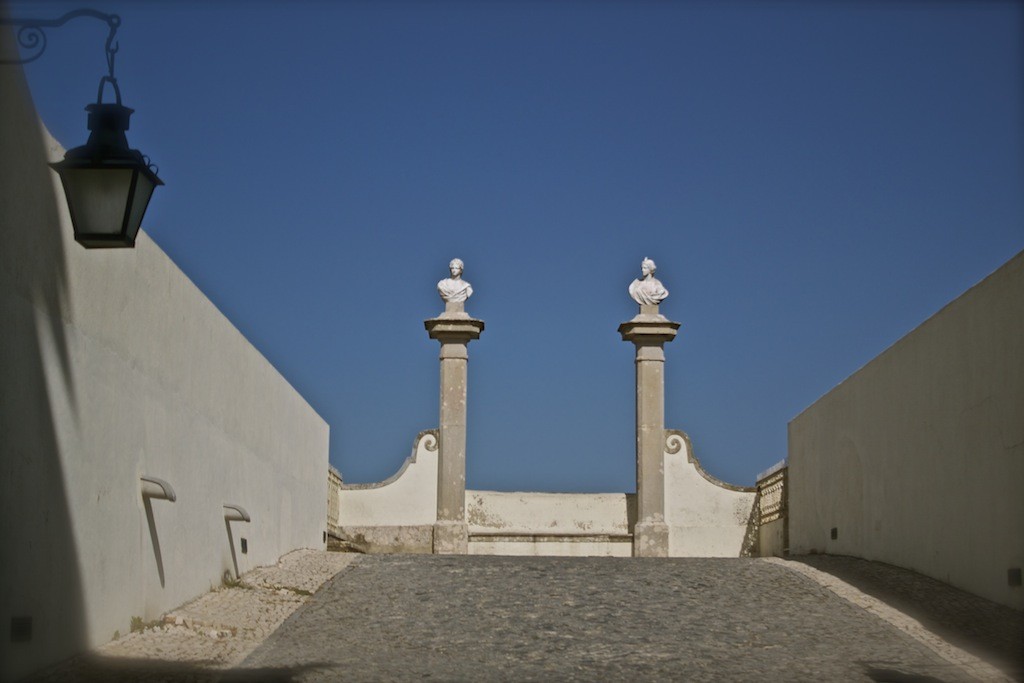 Before leaving town, we stopped by Hotel Tivoli Palacio de Seteais to gaze at the stunning building and take in the romantic surroundings.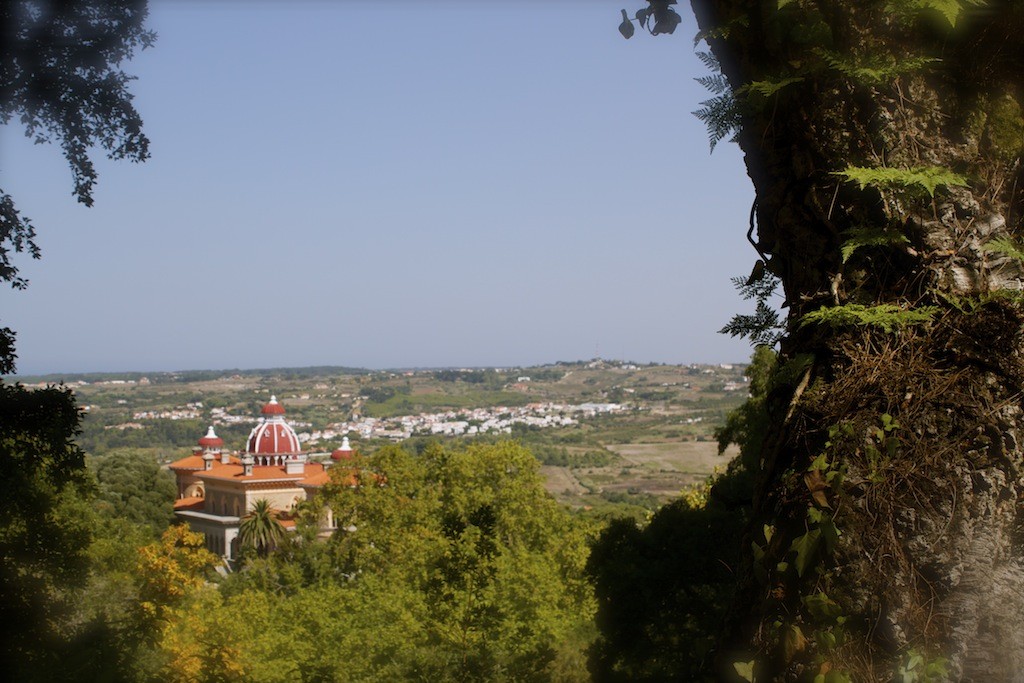 We also stopped to take one last "farewell shot" of Monserrate Palace.
If you're looking for a place to party like a rock star, Sintra might not be the place for you. If you're looking to immerse yourself in beauty, culture, and romance and have a penchant for the quirky side of life, then you're going to fall deeply in love with Sintra.
What do you think of our Sintra Portugal photos? Do you have any tips on Sintra that we should know about? Drop us your best tips in the comments below.
Good To Know
1) If you decide to do more than a day trip from Lisbon and stay in Sintra for the night, find a place to sleep with booking.com.
2) If you'd like to go on a guided tour when you're in Lisbon, check out the offerings with Get Your Guide.
3) If your road tripping through the country, be sure to rent a car in Portugal.
4) If you like this beautiful country as much as we do, see our other Portugal posts.
*Disclosure – This post contains some affiliate links. If you book a tour, car rental, or hotel, I'll earn a tiny commission at no extra cost to you. Thanks for your support!