Beautiful Details At Our Lady Of Mercy Church Arouca Portugal – Estimated reading time: 5 minutes
Sometimes, the beauty of something lies in its simple details. Take for instance, Our Lady of Mercy Church in Arouca, Portugal. At first glance, you see a quaint and pretty 16th century church not unlike other ones you'd find throughout the country. In fact, this example of religious architecture is often overlooked as most people head over to the grand and rather ostentatious, Santa Maria de Arouca Monastery instead.
Our Lady of Mercy Church Arouca Portugal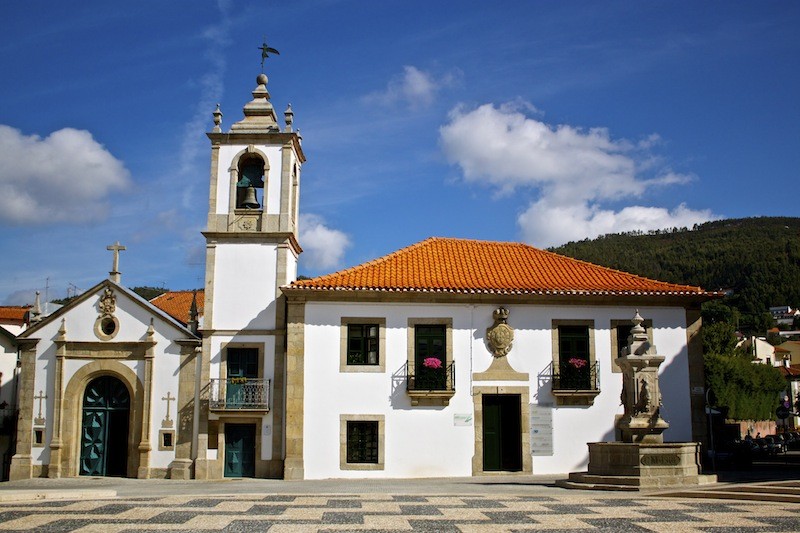 Those who skip seeing Our Lady of Mercy Church (Igreja da Misericórdia in Portuguese) are missing out. Just look at what you see when you step inside.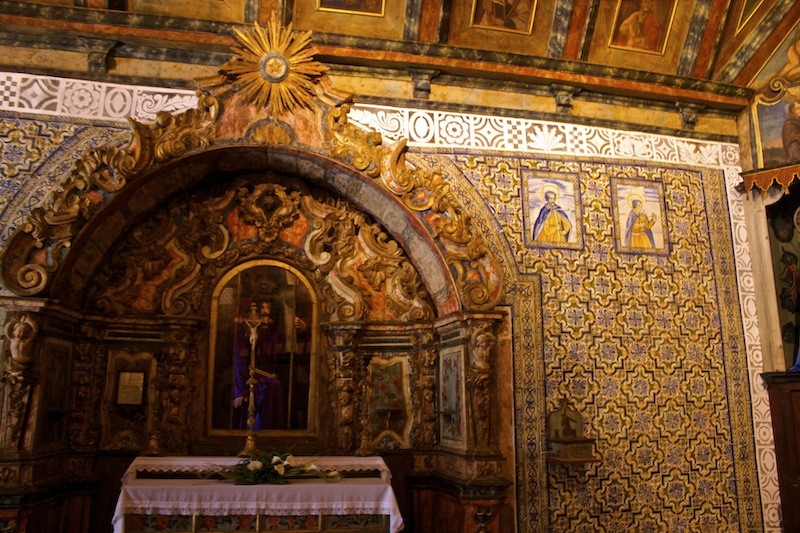 It's hard not to be overwhelmed when you first walk into this church. So much is happening all at once: the tile mosaics, the paintings, the bright colours, the geometric patterns. Where do you start? What do you look at first? You'll need a moment to take it all in but once you do, you'll start to appreciate the details and want to linger for a while.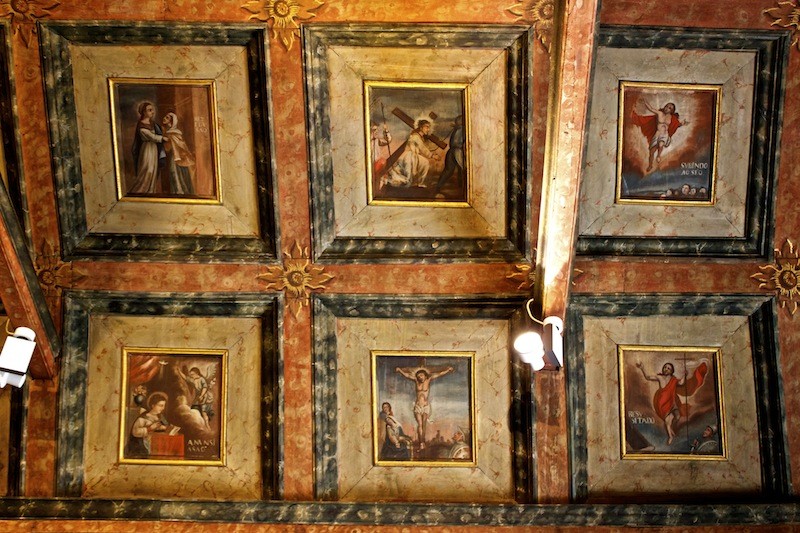 Looking up at the ceiling, there are several paintings of biblical scenes depicting the Passion. There's also some bright floral patterns etched onto aged wood.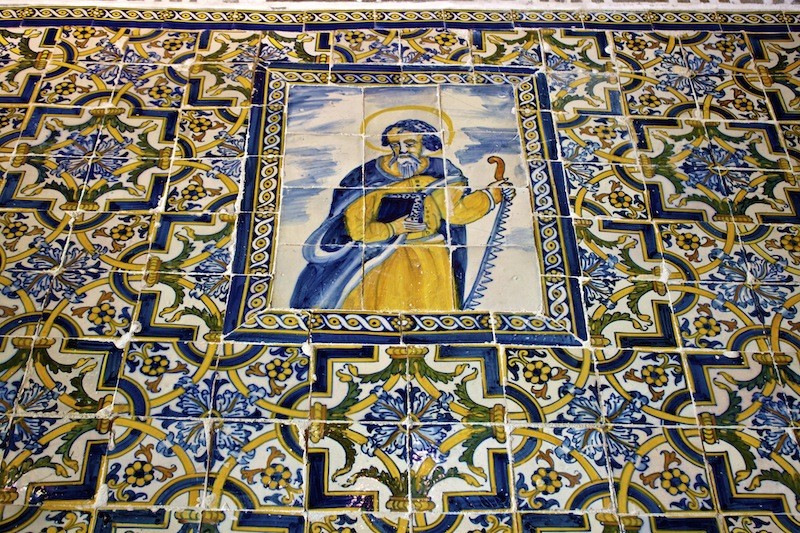 Moorish influences pervade in the intricate tile work – even in a Christian church.
As I mentioned in my previous food-filled post about Restaurant Casa No Campo, Arouca is worth a visit should you be staying in Porto and it's only about a one-hour drive away from the city. Just think about how you can have a delicious Portuguese dinner that will require you to break out those buffet pants you secretly own.
You can then walk it off by going for a hike at the nearby Geopark and touring the town's religious monuments like Our Lady of Mercy Church.
Have you been to any interesting cathedrals or churches around the world? Let us know in the comments below, as we'd love to hear your stories.
Location
I was unable to find an exact address, so I used the one for the monastery instead but it's fairly close and no more than a 2-3 minute walk from there.
Good to Know
1) Find a place to stay in Arouca with booking.com.
2) Book a tour when you're in the Porto area.
3) Looking for more European content? See some of our reader's absolute favourite posts.
If you like this post, share it on Pinterest.

*Disclosure – This post contains some affiliate links. If you book a tour or hotel through any of these links, I'll earn a tiny commission at no extra cost to you. Thanks for your support!