Little did you know that my earlier Experience Lisbon to the Fullest post was merely a teaser for all the things that I'd like to share with you about my new favorite European city. For each of the activities highlighted, I plan to go into much more detail about the specific experience.
Let's start with one of the coolest things I've ever done which was to tour Lisbon by motorcycle … and sidecar!
Recommended reading: Maybe jumping on to someone else's motorcycle is not your thing. Check out these tips for renting a car in Portugal.
Our curious group of travel bloggers exited our lovely Housetrip flat to meet up with our new "crew". Across the street waiting for us were four men from the Sidecar Touring Company with their big old vintage hogs.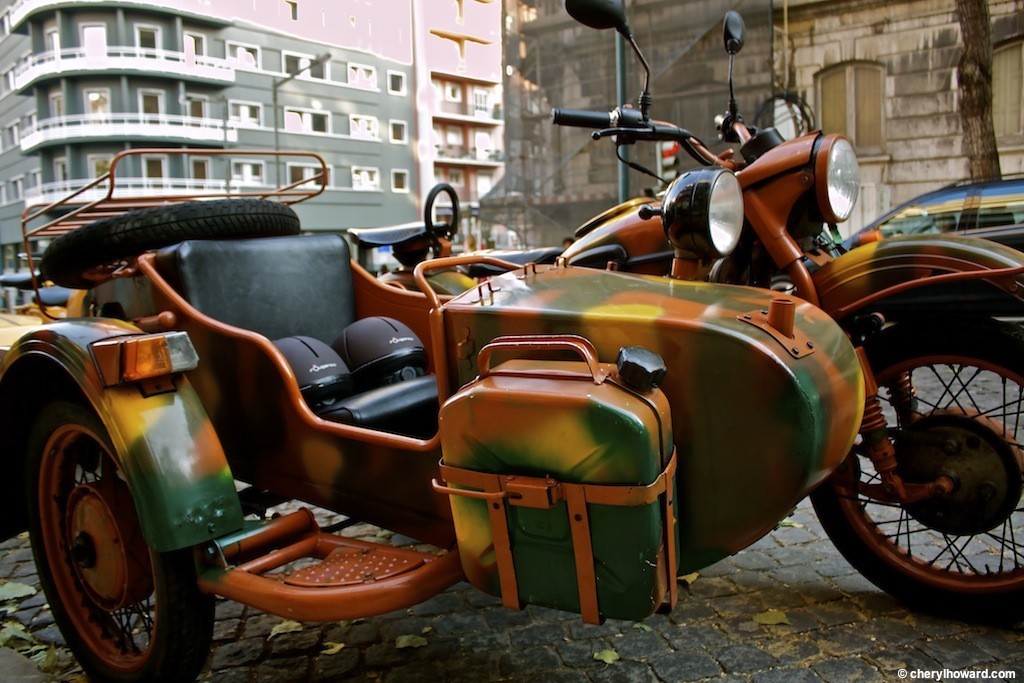 I squealed in delight and seriously could not wait to start the ride! I even started humming Born to Be Wild. Yes, really.
Being the hard working bloggers that we are, an extreme photo shoot ensued. We snapped pictures of the bikes, each other on the bikes, the drivers, us with the drivers … you get the "picture."
Finally, donning our "ultra sexy" helmets, we jumped into the sidecars or in the seats behind the driver and before we knew it were racing through the streets of Lisbon.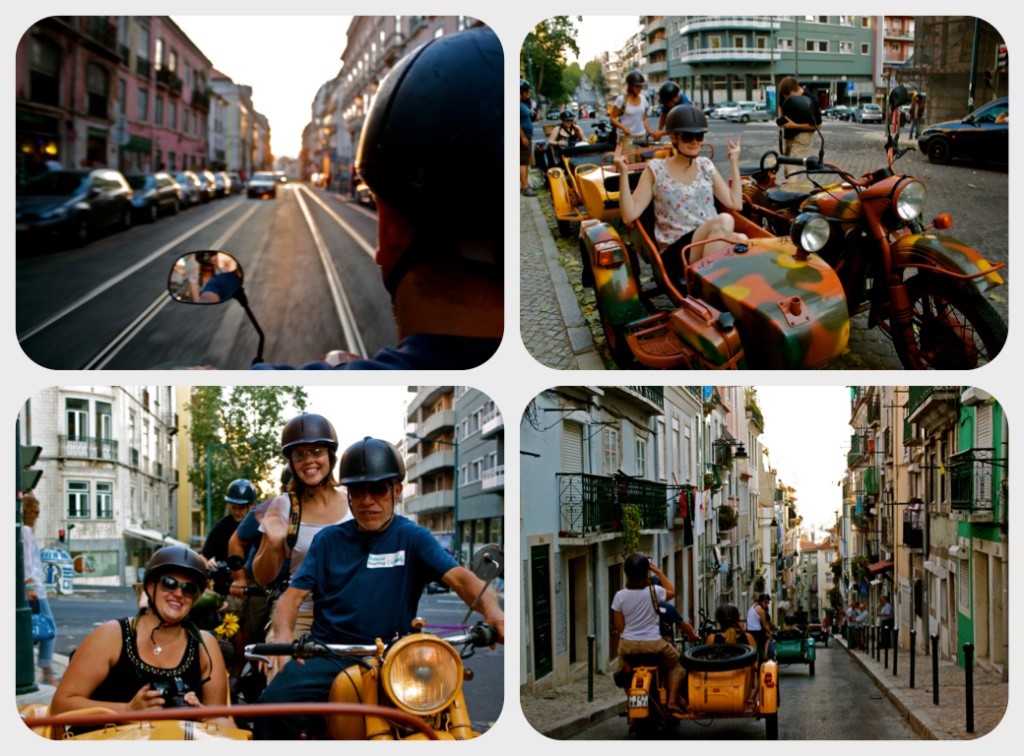 The photographer in me wanted to capture everything and I mean everything! The direlect yet hauntingly beautiful buildings, the epic street art, the Moorish influenced tile facades … but admittedly, it's tough to properly take shots from the back of a moving vehicle especially once it got dark.
I suppose it was one of those times when I should have sat back and enjoyed the ride but how could I not want to take photos of such a vibrant, charismatic and gorgeous city? I fell more in love with each passing moment.
It was the perfect time for a ride as the sun was just beginning to slip away, leaving the city bathed in a seemingly heavenly light.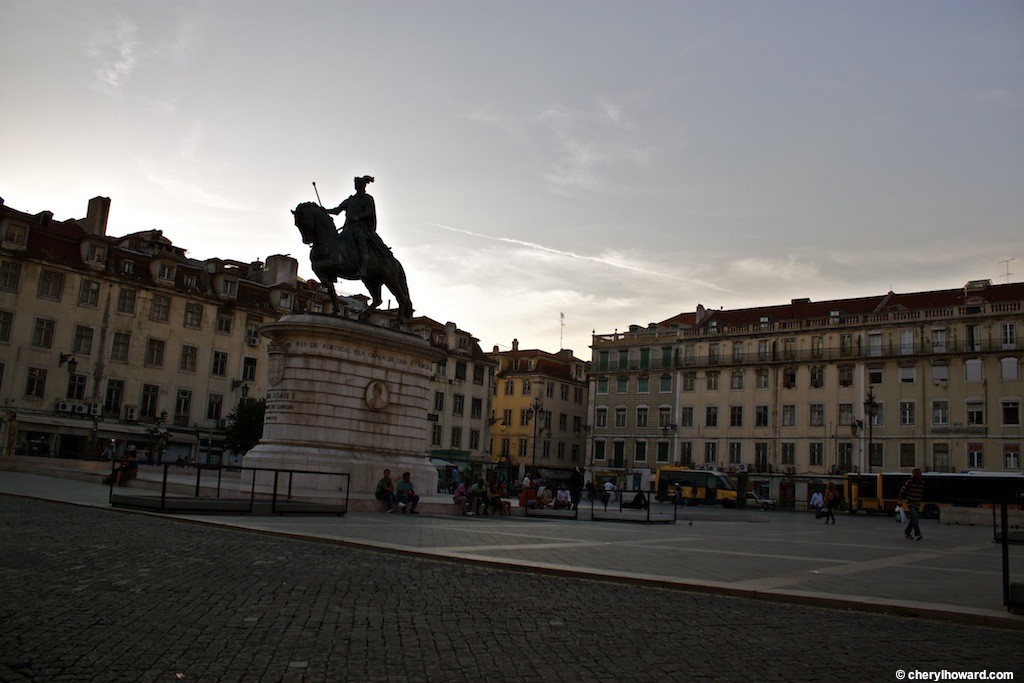 I'm pretty sure our drivers and tour guides were baffled with our penchant for taking pictures but lucky for my riding partner Andrea and I, our driver kindly slowed down for us or stopped completely when we spied photo opportunities. We later learned that some of the other drivers were frustrated by our delays but there are times when things should not be rushed and this was one of them.
Lucky for all of us, there were several stops along the way. Tour highlights included Bairro Alto, Almada, the Glass Elevator, the Belém district and so much more (even Pastéis de Belém).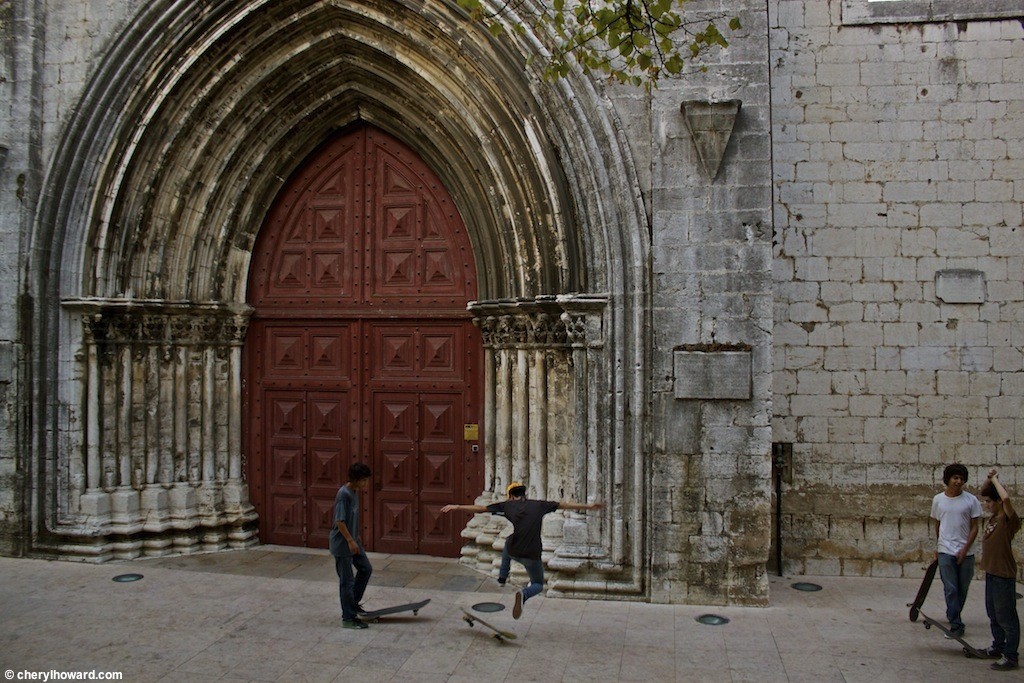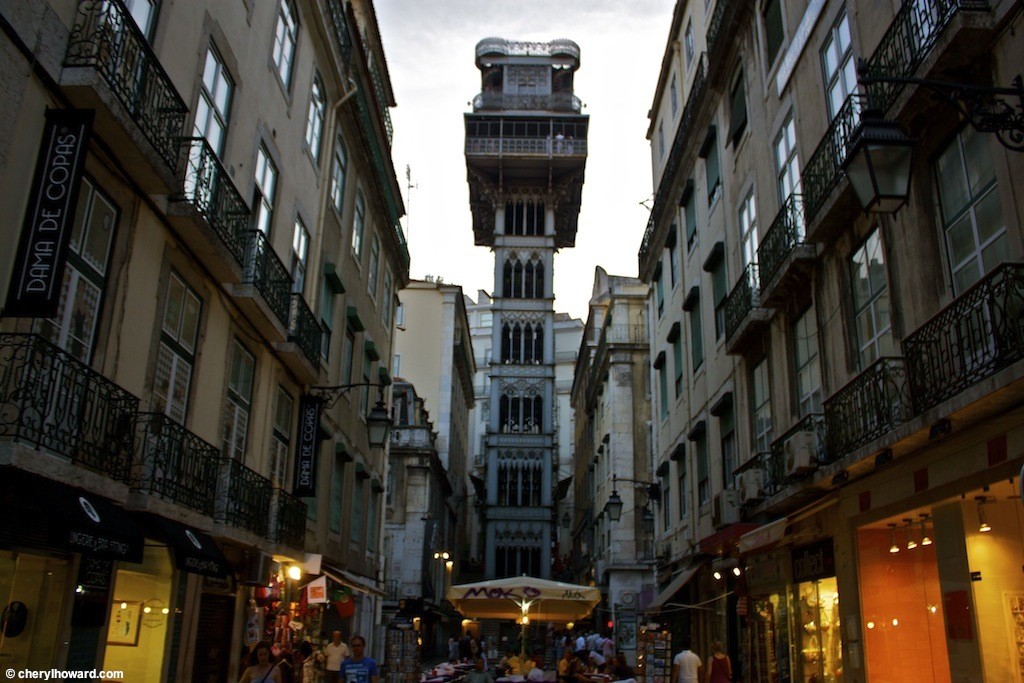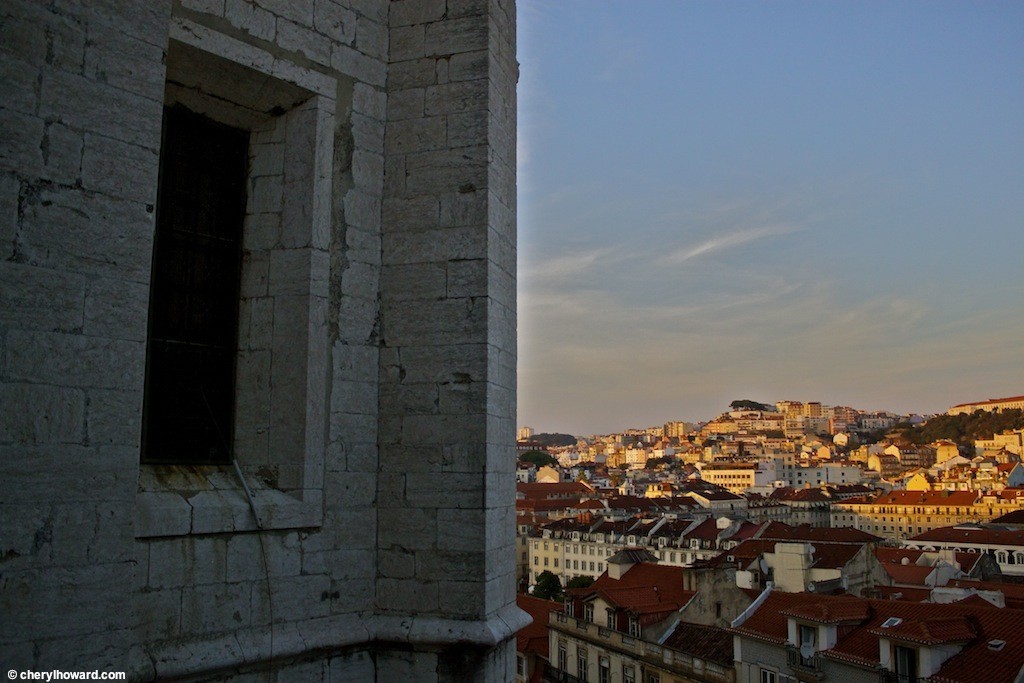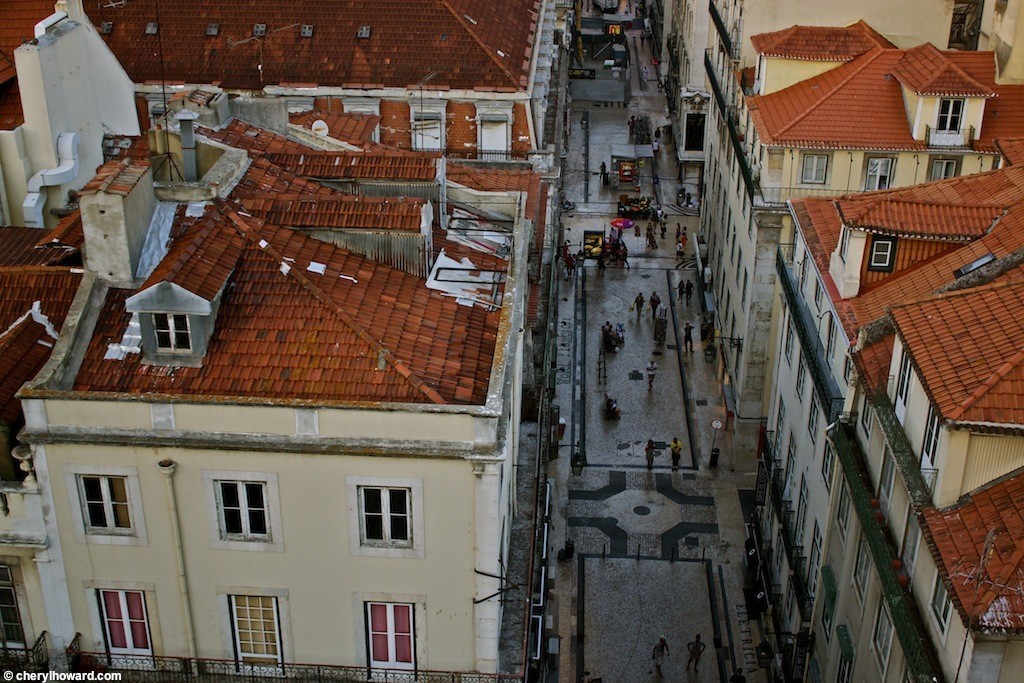 These crumbling facades never failed to make my heart swoon the entire time I was in Portugal.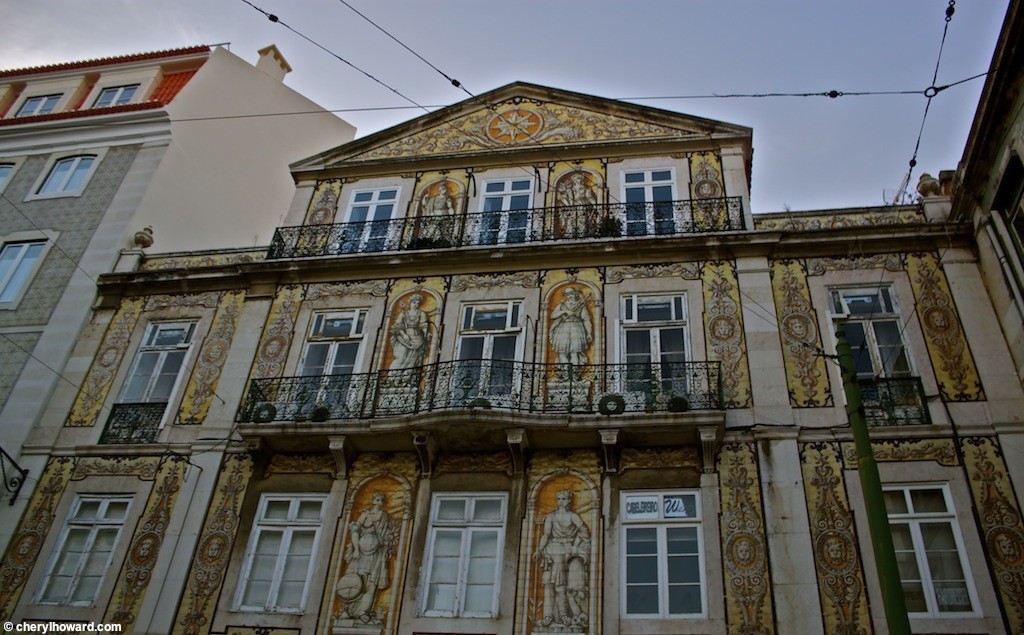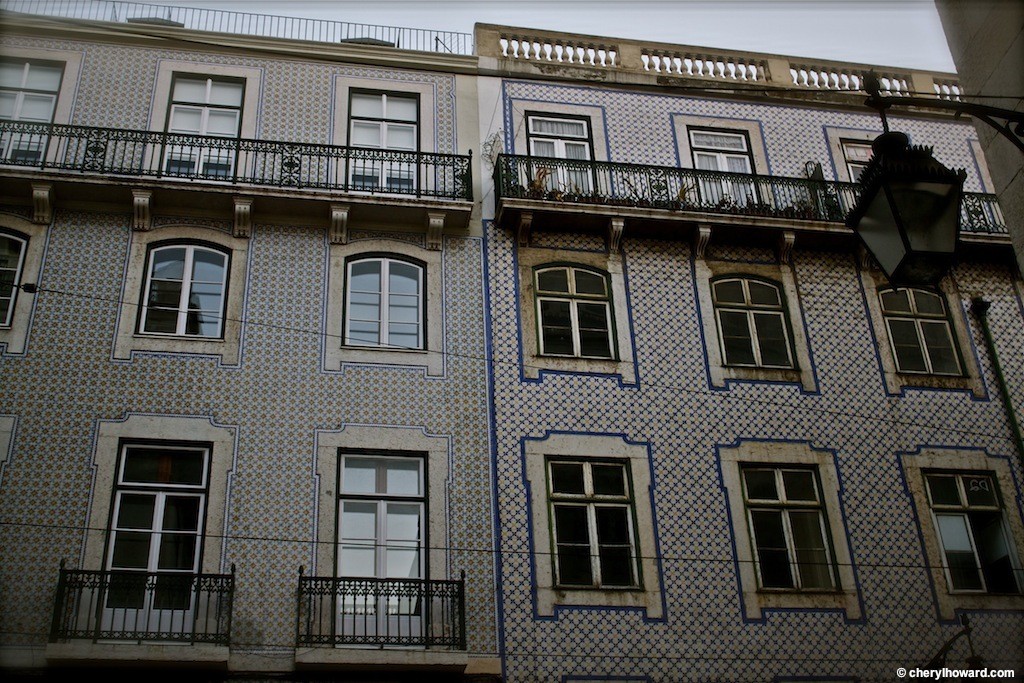 I felt very glamourous posing at this viewpoint and happy to lose that "man repelling" helmet for a moment.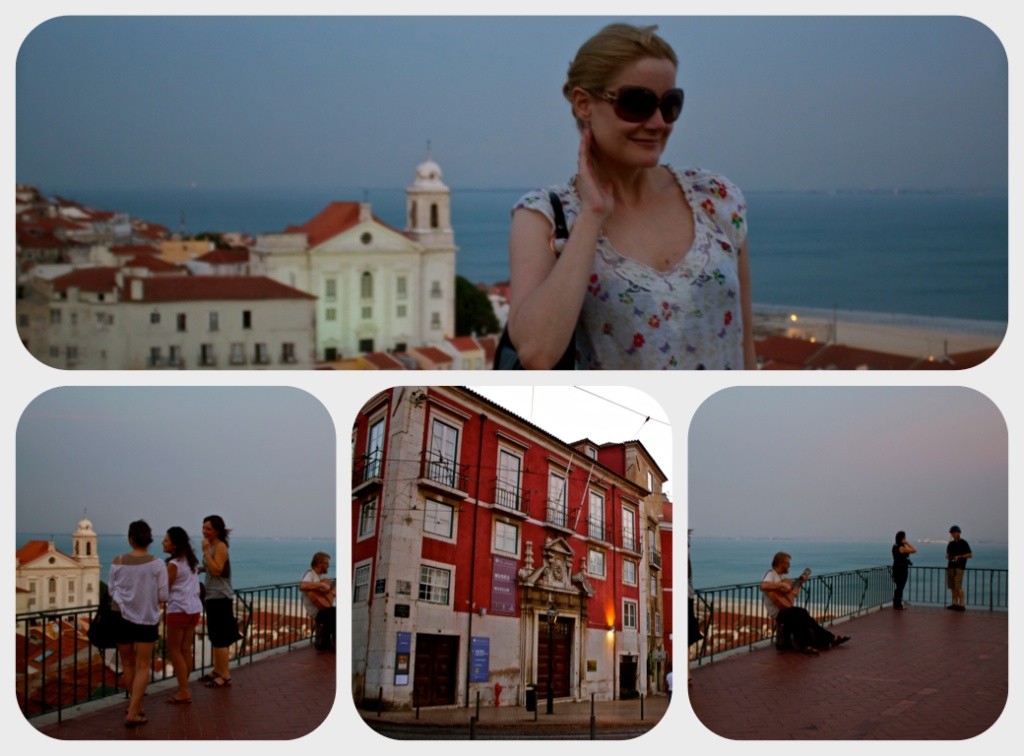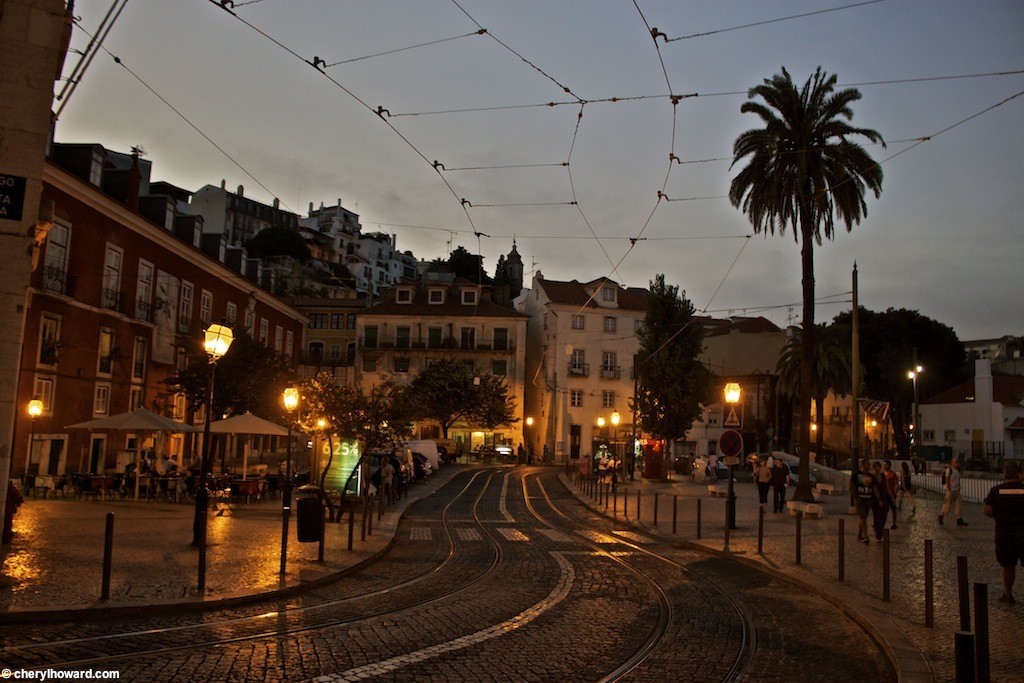 For me, the best part of the evening was when we went to another viewpoint and watched the sunset over Lisbon. It was in this exact moment that I began to fall really hard for this city.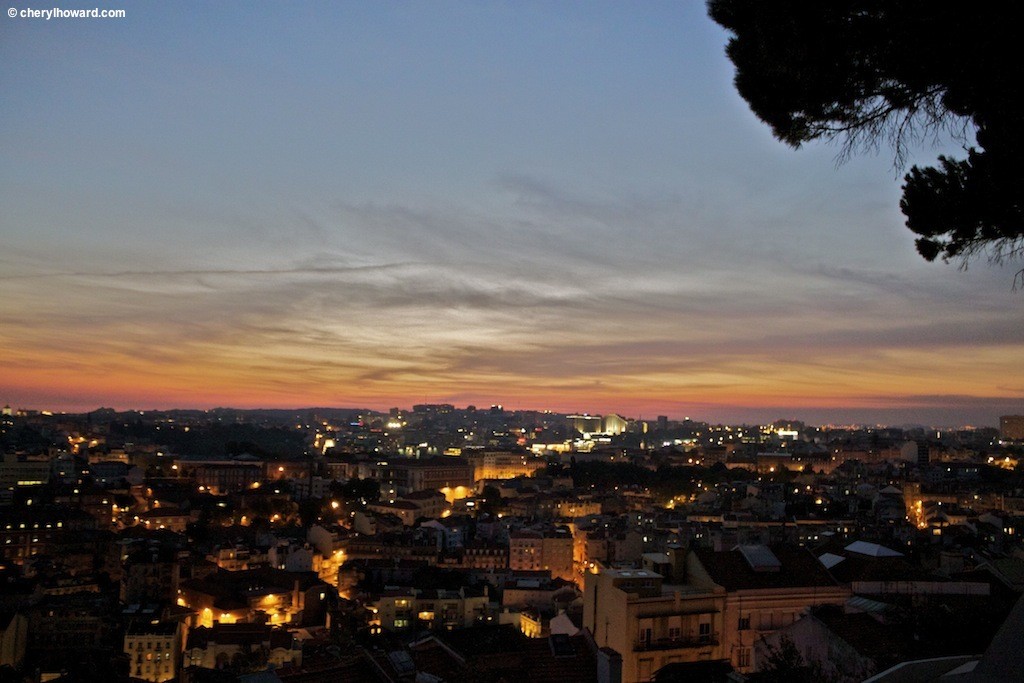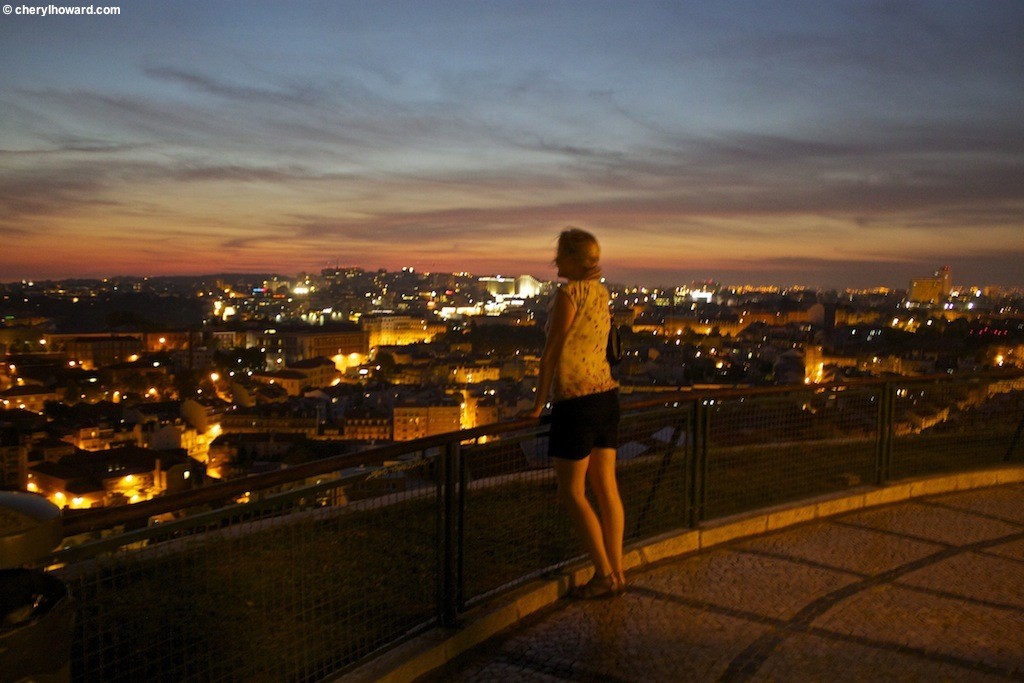 Then it was night and picture taking became a tad more difficult. Still I managed to get a few worthy night shots.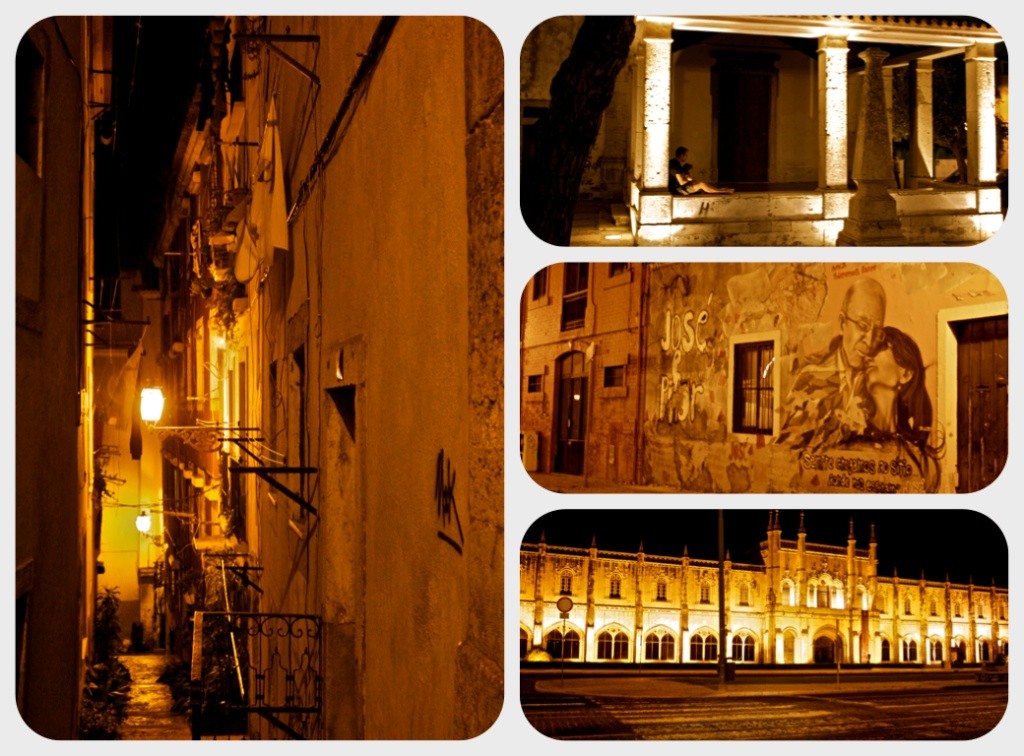 The tour lasted about 3 hours and I honestly cannot think of a better way to get acquainted with Lisbon. It's a really fun and unique way to get that first taste of the city. As it's a big place geographically speaking and takes time to get around, you manage to cover a lot of distance in a relatively short period of time. Based on your experience, you can choose which spots you'd like to re-visit later.
Warning, when you take this tour people will stop and stare, even laugh and point. It's pretty rare to witness a parade of motorcycles and sidecars making their way through the streets of Lisbon. Be good-natured and enjoy the attention. Smile, wave and secretly know they are jealous!
Tips – Sidecar Touring company not only offers night but day tours through Lisbon as well. You can even go outside the city to places like Sintra, Cabo da Roca and Arrabida. Up to two people can be allocated to one bike and you can switch spots whenever you stop so that one person doesn't have to be stuck in one place for the entire tour. For our night tour it cost 85 euros per bike/sidecar. Prices will be higher for the longer half-day and day trips.
If you'd like to learn even more ways to experience this fabulous city, re-visit my Experience Lisbon to the Fullest post and be sure to watch my fun video! Or head over to Lonely Planet for even more tips.