Yes, There Are Cats In the Roman Coliseum And They Live There – Estimated reading time: 4 minutes
While touring the Coliseum in Rome for the first time, I noticed that there were cats everywhere. They were playfully running about the ruins, sneaking in cheeky naps, and getting spoiled by the tourists who, like me, were delighted to find these felines there. So just how did these fortunate cat beings get to call one of the most beautiful places in the world home?
Rome Has A Large Feral Cat Population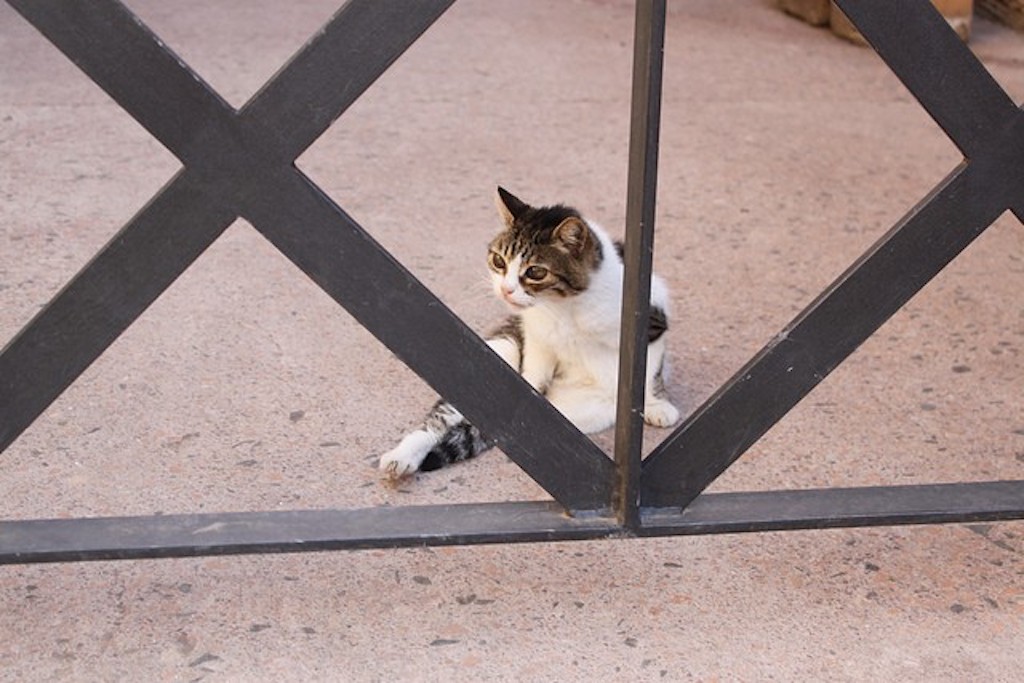 At time of writing, it's estimated that Rome has more than 120,000 living on the streets in about 4,000 different colonies. Instead of being treated like pests or nuisances, they're treated like honoured citizens with a local law stipulating that a group of 5+ street cats living together is considered a colony deserving of protection.
Such groups are to be provided food and shelter and there are thousands of kind volunteers who lovingly tend to the cats and their overall well being. When needed, the cats are also provided medical care, and as much as possible, they're also spayed or neutered to keep the population from getting out of control.
About The Cool Cats Living In The Coliseum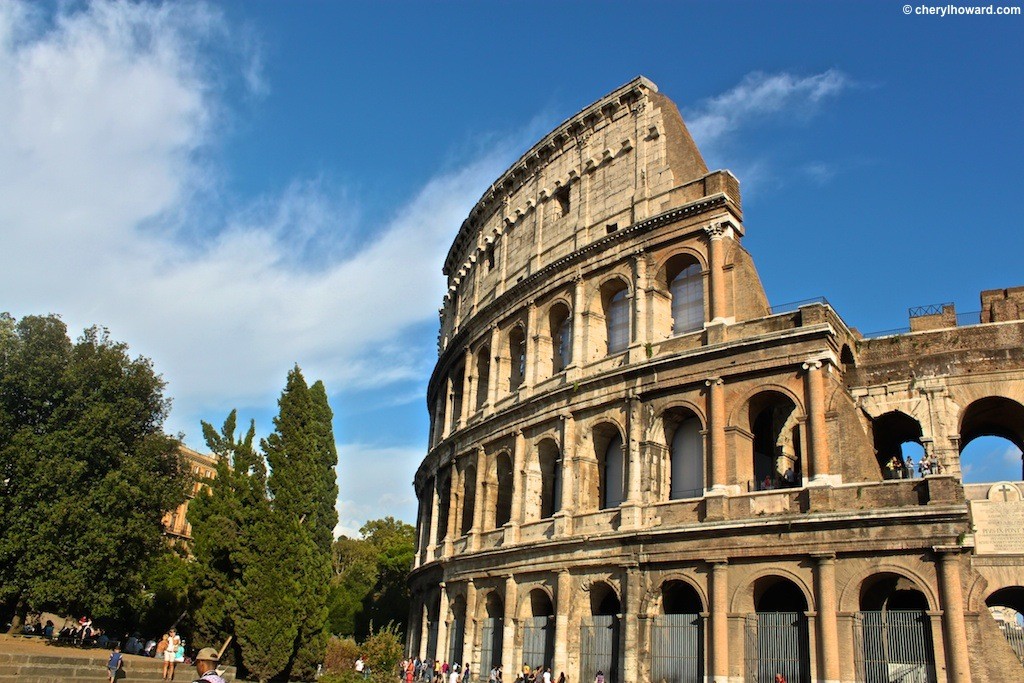 These days, there are about 200 cats living in the Coliseum itself. In 2001, Rome deemed that the cats in the Coliseum, Forum, and Torre Argentina were officially part of the city's bio-heritage due to their longstanding roots. Historically, cats were found useful because of their penchant to kill disease filled rodents and protect their owners from illnesses like the plague. In Ancient Rome, cats were worshipped for a time, borrowing from the Egyptian tradition.
Locals organizing care for the cats, first used a cave like area under the street to provide a shelter for the cats and store related supplies (This happened right after the area was first excavated in 1929). For the longest time, the cats tended to be cared for only by women, who became well known cat ladies or "gattare". Thankfully, men since joined the ranks of cat lovers and that term derisive term can be put to rest.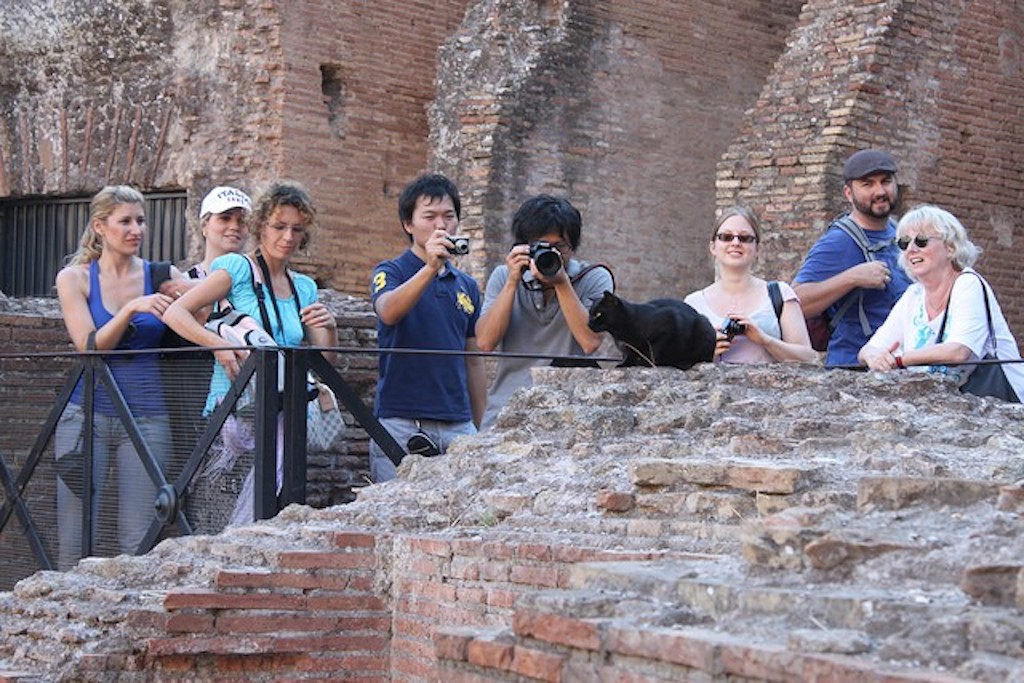 Through donations from tourists and fundraising efforts, they eventually became a professional organization known as the Rome Largo Argentina Cat Sanctuary. They are now Rome's oldest and biggest cat rescue group! The cat sanctuary is also a tourist attraction in itself so while you're at the Coliseum, stop by to learn more about what the sanctuary is doing for the cats of Rome and even better, make a donation so they can keep going.
Recommended reading: If you like all things cats, check out our posts about two unusual places in Amsterdam, where you can see a cat sanctuary on a boat (!) and visit a cat themed art museum.
Have you seen the cats in Rome and wondered why there were so many of them? Would you visit the sanctuary? Do you have other tips for Rome? Tell our readers about it in the comments below.
Location
Good To Know
1) Find somewhere to stay in Rome with booking.com.
2) Make your time in Rome special and take a tour with Get Your Guide.
3) If you like travel in Europe, read some of our most viewed posts.
If you like this post, share it on Pinterest.
*Disclosure – This post contains some affiliate links. If you book a tour or hotel through any of these links, I'll earn a tiny commission at no extra cost to you. Thanks for your support!