Montenegro's tiny capital, Podgorica, isn't one of Europe's most frequented capital cities. Some regard it as unattractive and drab, and with its plethora of grey communist-bloc apartment buildings and numerous abandoned properties, it's rather easy to jump to that conclusion. Others bemoan the fact that it's boring and there's not a lot to do. When you compare it to the beauty of some of the towns that line the Adriatic coast, like Budva and Kotor, it's understandable why many don't spend much time in the capital.
If you take the time to look deeper, you can see that the capital is slowly changing for the better. The likes of major travel publications such as the New York Times and, more recently, the Guardian have taken notice.
Find out why you need to visit Podgorica!
Why You Need to Visit Podgorica When You're in Montenegro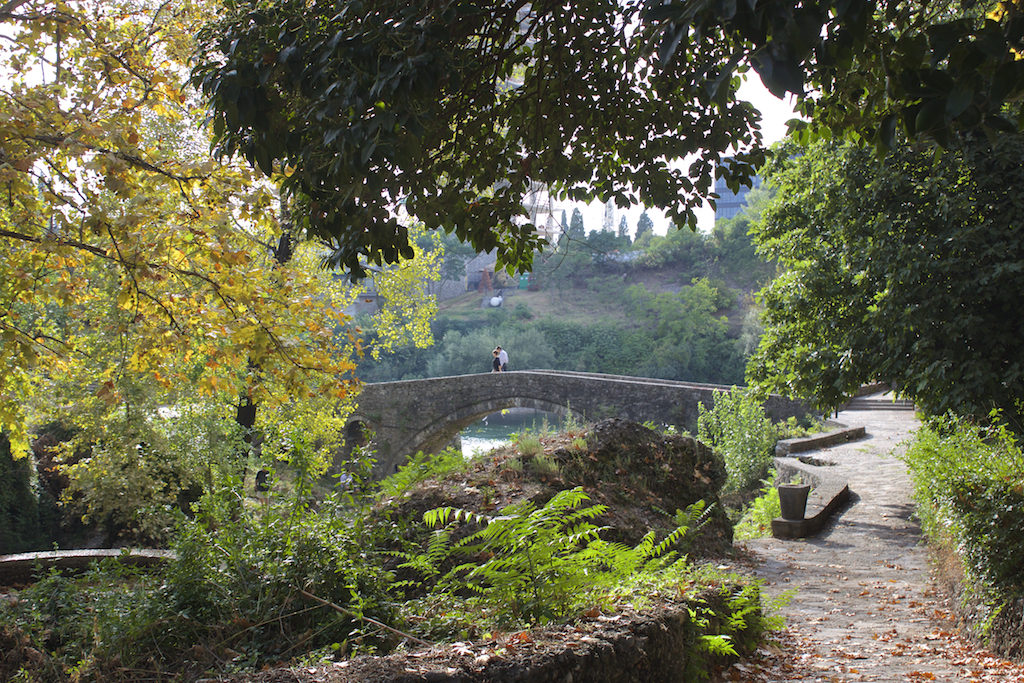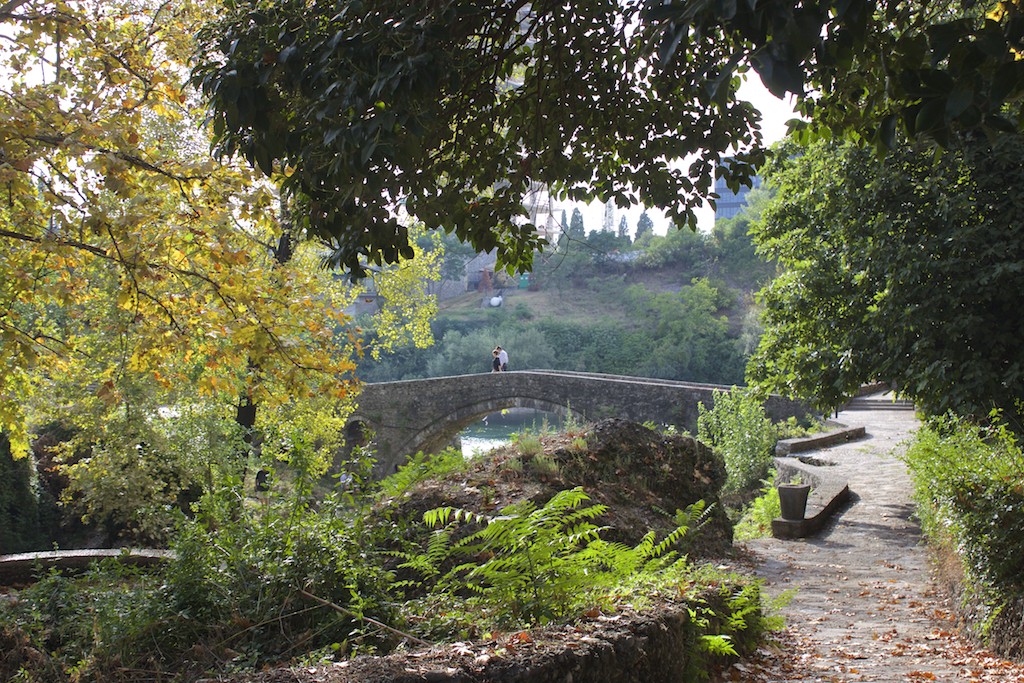 So while on holiday in Montenegro, I made it my personal mission to explore the city properly and find out for myself why I needed to visit Podgorica. From interesting architecture to exciting nightlife, an ample amount of green space, and plenty of historical sights, Podgorica is a European destination that you need to visit when you're in Montenegro.
1) Millennium Bridge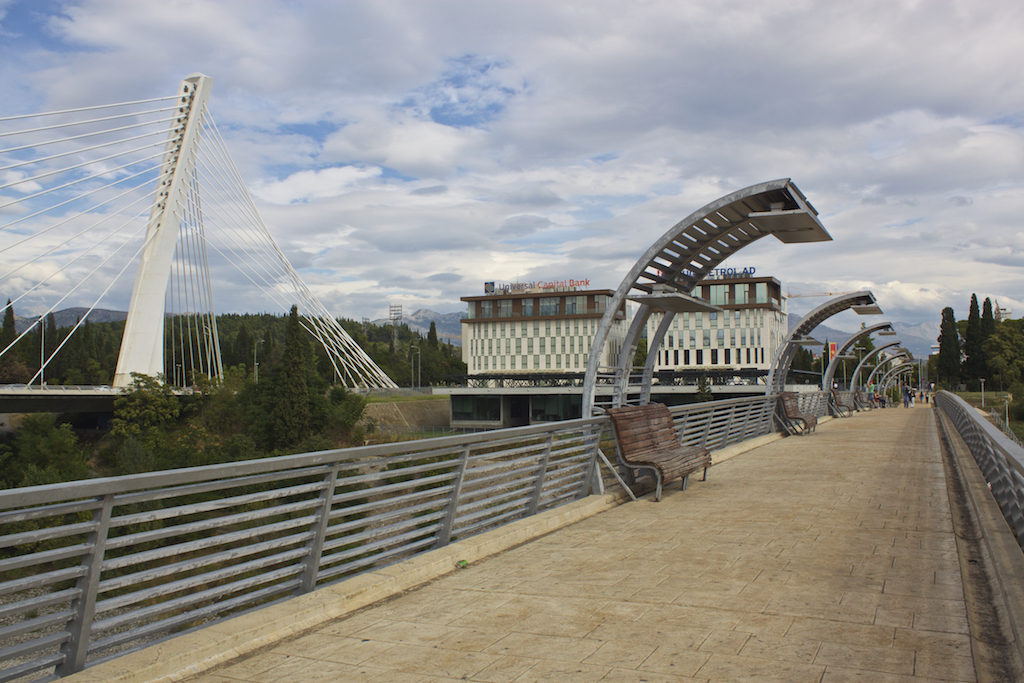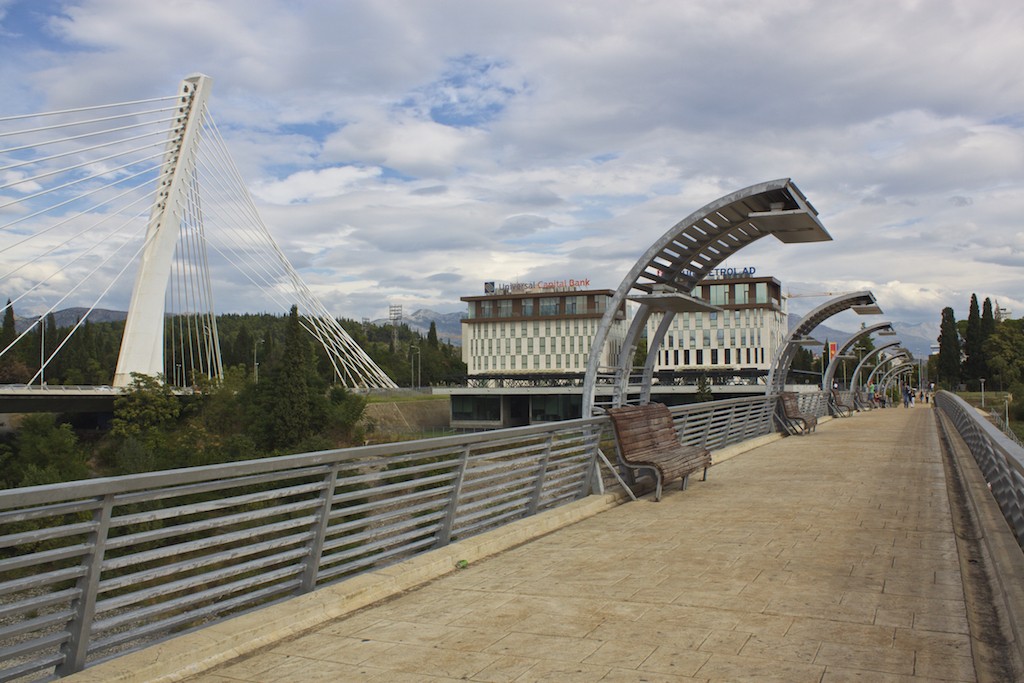 A more recent addition to the cityscape, this stark white piece of modern architecture now stands as one of Podgorica's most notable landmarks. Millennium Bridge or Most Millenium, at 173 meters long, stretches across the Morača River. The elaborate and innovative cable-stayed bridge, has one main 57-meter high pylon, with 12 cables on one side supporting the roadway deck and 24 cables on the other side acting as counterbalances. The official opening of the bridge was on July 13, 2005, Montenegro's National Day, coinciding with the anniversary of the Uprising in Montenegro, when the local communist party staged a revolt against occupying Italian troops.
The bridge is best enjoyed by taking a slow saunter along the pedestrian walkway (there's one on each side) to observe the cables up close and personal. Other highly recommended options are to walk across the nearby Moscow Bridge, a pedestrian bridge, or to walk down to the river to take in the bridge from a distance. The vantage points from either of these places are top-notch, as you can snap a photo of the bridge in its entirety, seeing how it connects the two sides of the city and also capturing the running river below and the snow-capped mountains off into the distance.
2) Vladimir Vysotsky Monument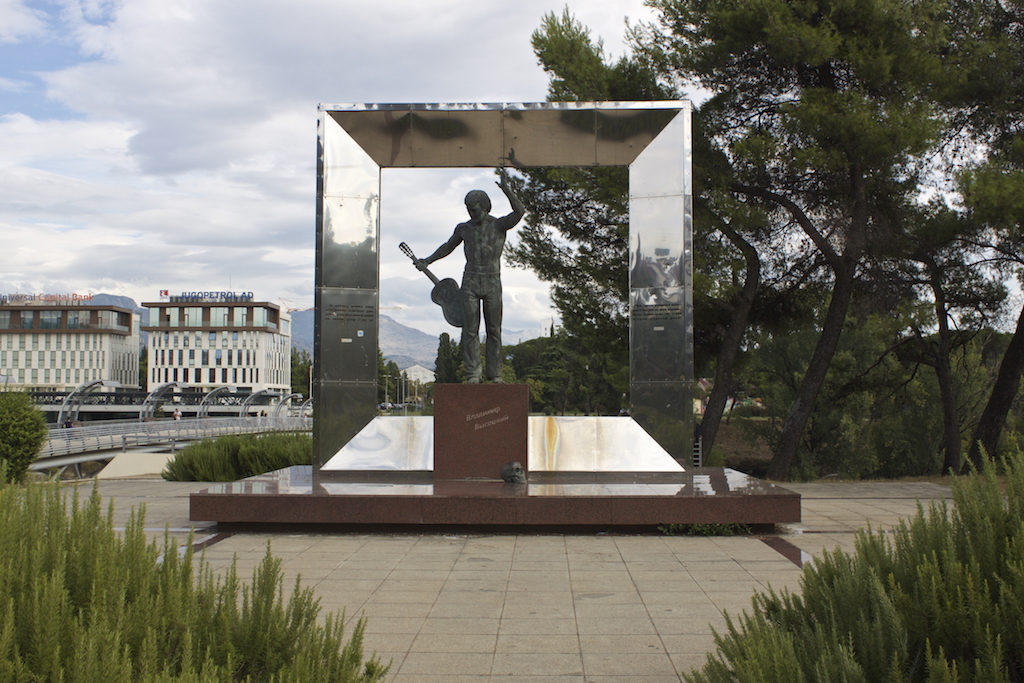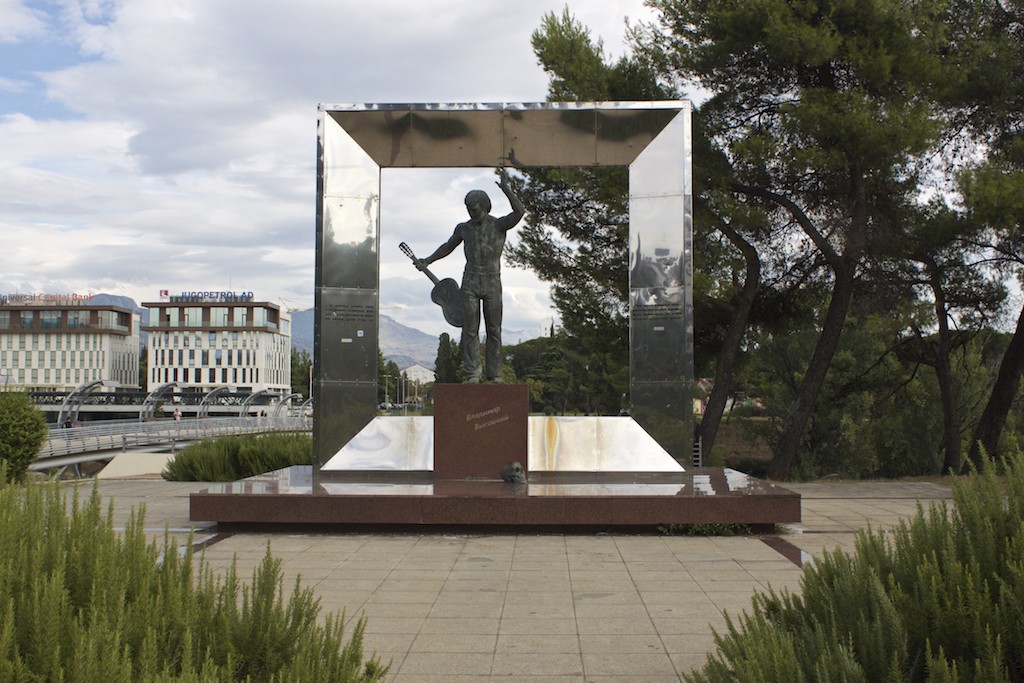 Fellow lovers of the weird and offbeat will find the Vladimir Vysotsky Monument interesting. Situated close to the Millennium Bridge, the monument is a gift from the Russians and was erected in 2004. Come and behold this Russian singer and songwriter surrounded by a gleaming metal frame, standing barefoot and bare-chested, with a guitar in one hand and the other raised in jubilant celebration.
Recommended reading: this Balkan Insights article — "Balkan Monuments: The Weird and Wonderful."
Vladimir Vysotsky, a popular artist in Russia, tragically died in 1980 at the young age of 43, after years of drug and alcohol abuse. Although not very well known to locals, he once visited Montenegro and fell in love with the country (like everyone else does). The statue's plaque reads a line from one of Vysotsky's poems, "I regret in this life that I don′t have two roots, and I can't name Montenegro as my second homeland."
3) King's Park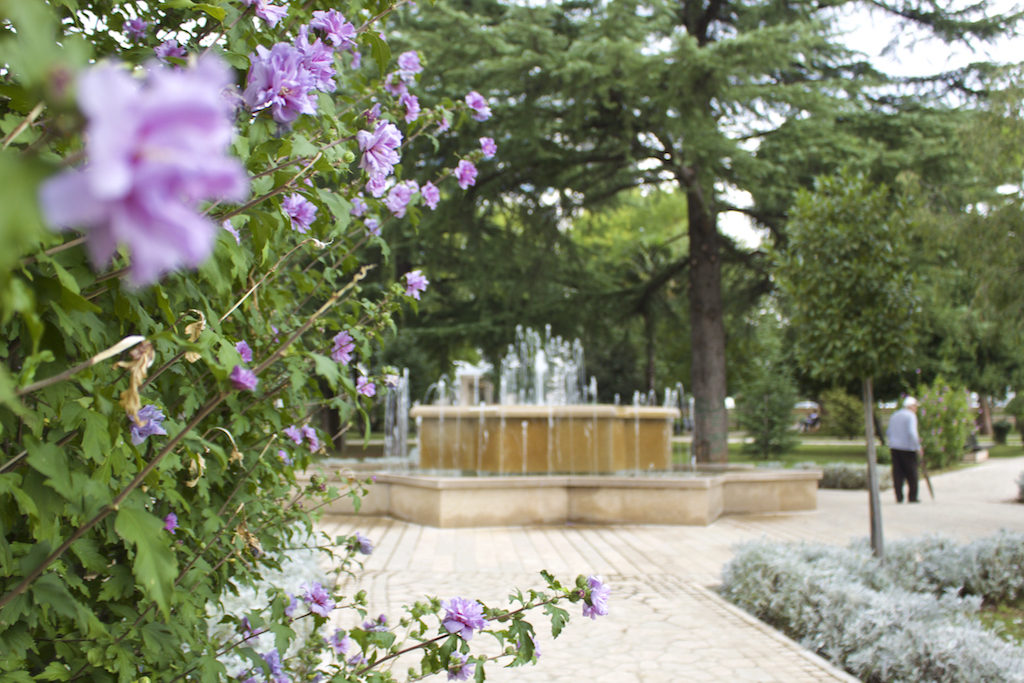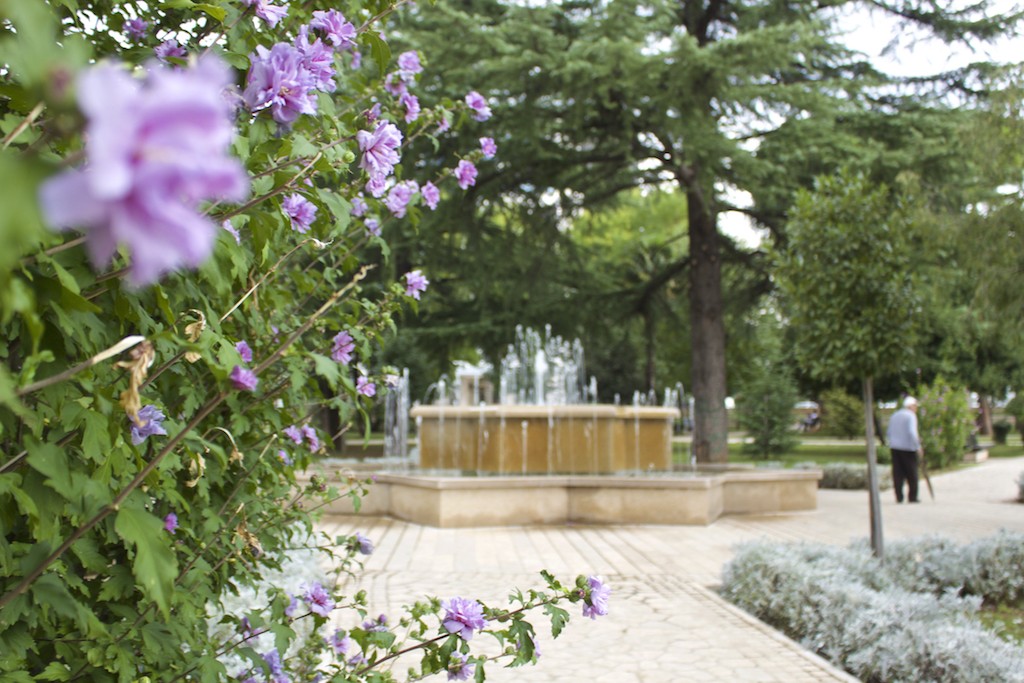 Another reason to visit Podgorica? As I walked through the city, I stumbled across the recently renovated King's Park, an urban improvement project funded by the Republic of Azerbaijan. This oasis in the center of Podgorica has a pavilion covered with red Spanish tile, a fountain, plenty of benches, playground equipment, and even free wifi! King's Park a perfect place for taking a picnic lunch, reading a book, or joining locals for a spirited game of chess in the pavilion.
4) Republic Square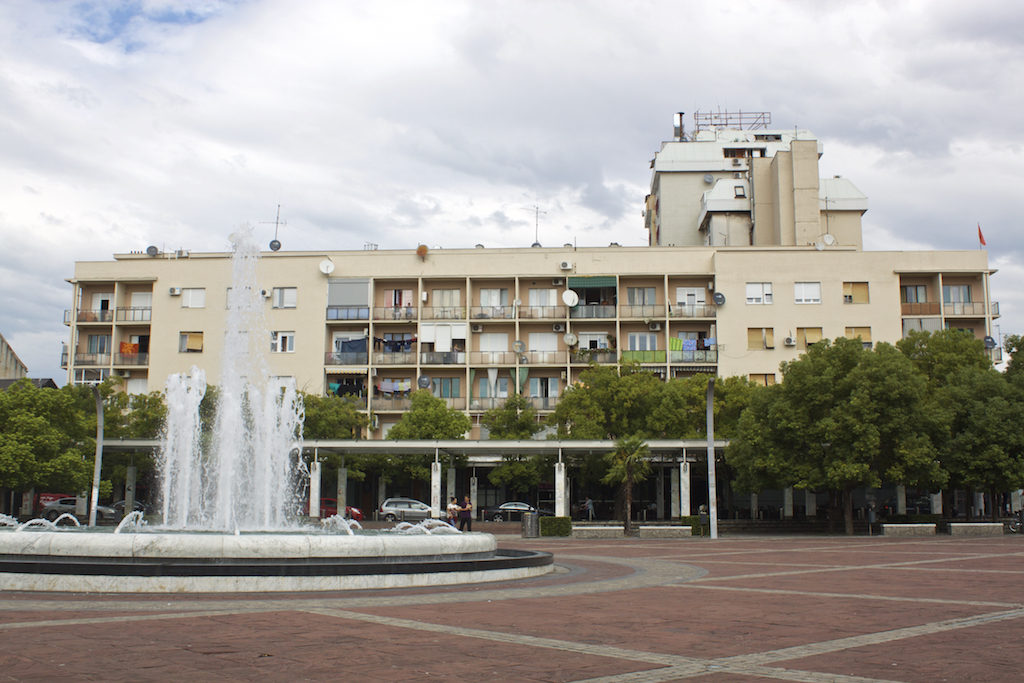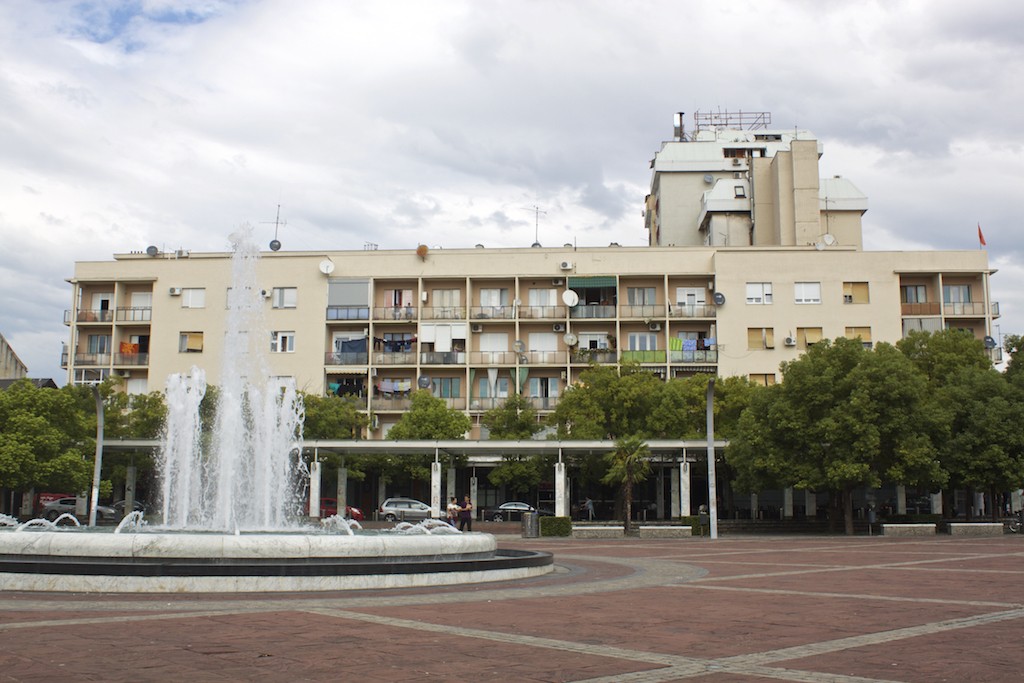 The expansive 15,000 square-meter Republic Square was reconstructed in 2006, being widened and repaved, decorated with palm trees, and enhanced with water channels and a fountain. The spot was previously known as Ivan Milutinović square, named after an influential Communist politician and military general. When Montenegro gained independence in 2006, it was renamed Republic Square.
The car-free zone now plays host to political rallies and social events like New Year's Eve parties. It's also adjacent to the city library and the state gallery Art. Sit here for a while and indulge in some people-watching.
5) Communist Apartment Blocks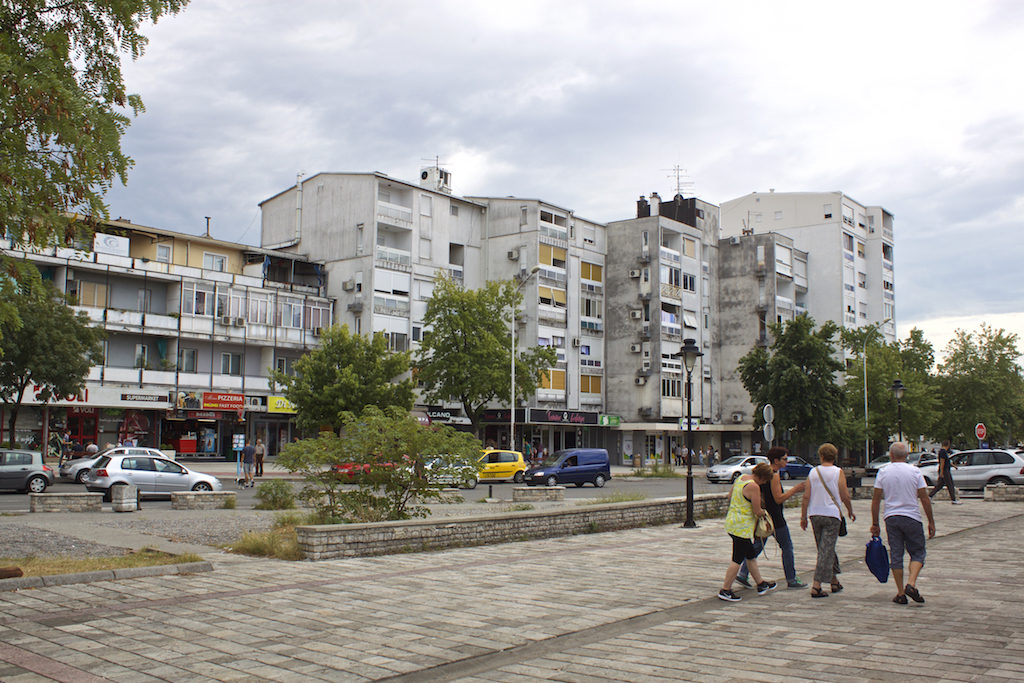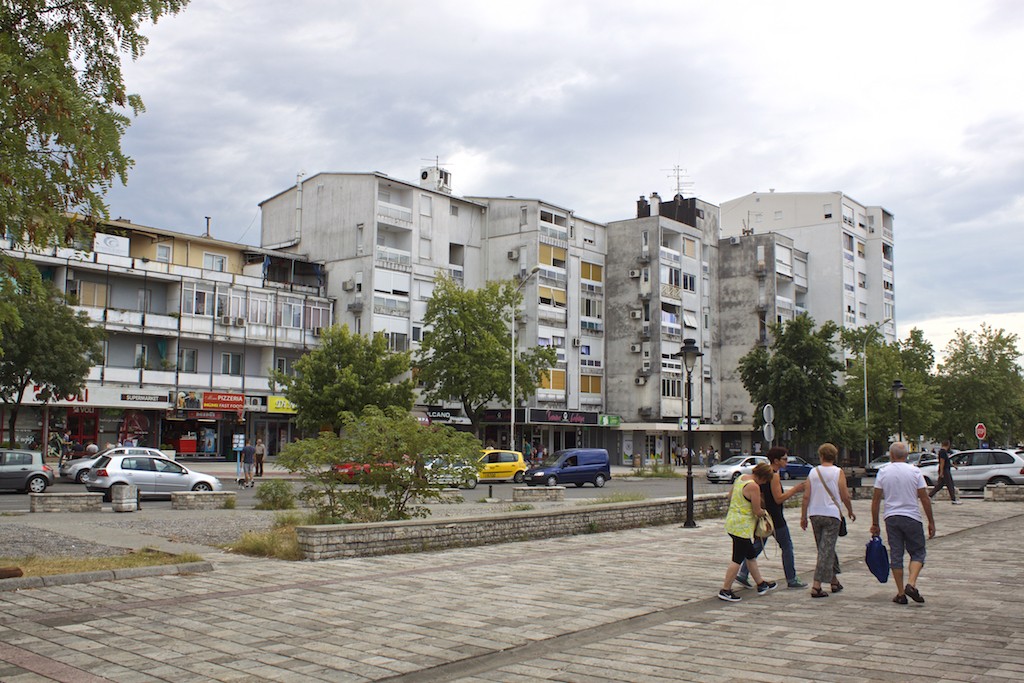 You may call me crazy to think that the Communist apartment blocks in Podgorica are something that should be seen, especially given that there are so many other more worthwhile sights to check out in the city. However, you can't ignore the presence of these buildings in Podgorica. Taking a stroll through some of the residential neighborhoods not only gives a glimpse into the everyday life of local residents but lends understanding to the city's somewhat tragic history.
During WWII, Podgorica was bombed around 70 times and essentially reduced to rubble. More than 4,100 people were killed. Liberated on December 19, 1944, the city saw a quick regrowth in the coming years. To accommodate the growing population, several residential and business blocs were erected in the style typical of the Eastern Bloc countries at the time. While these "Tito-styled" structures provided needed housing, they were criticized for their bleak and depressing appearance. Since the breakup of Communist Yugoslavia, Podgorica's cityscape has seen a lot of urban development, including the introduction of more modern buildings and landmarks creating an interesting juxtaposition of old and new.
6) Podgorica's Old Town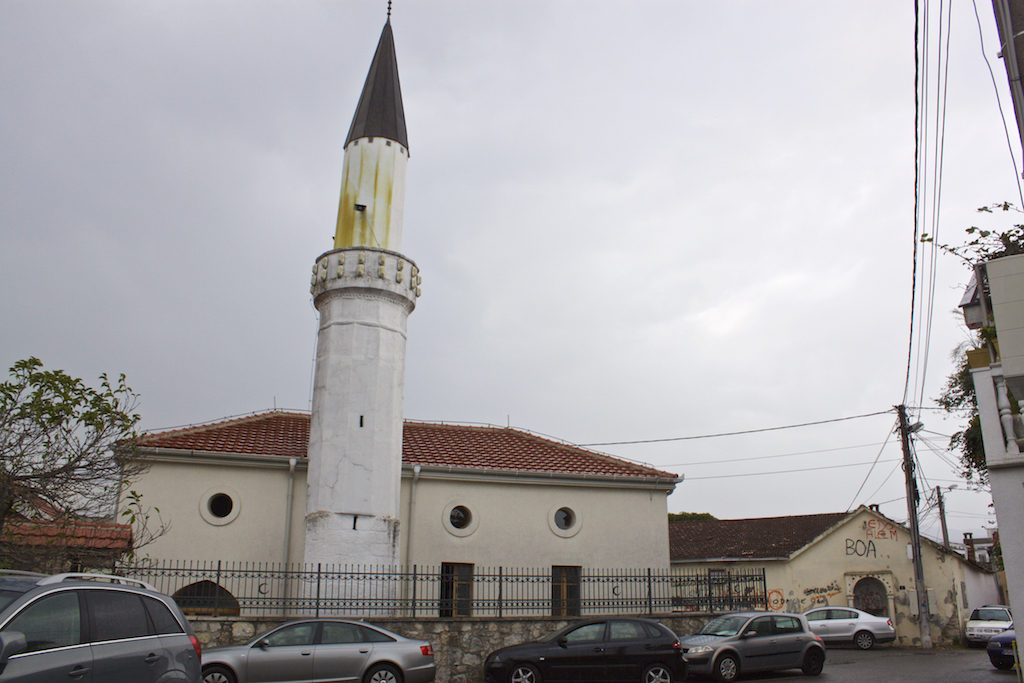 Over 400 years ago, Podgorica's Old Town, or Stara Varoš, was once a thriving Ottoman Turkish town. While not much remains today, it's a great area to explore and get a feel for its Ottoman past. Notable sights include the Doganjska Mosque and Osmanagić Mosque, from the 15th and 18th centuries, as well as the Old Bridge and Clock Tower.
As you pass through the streets of Old Town Podgorica, you won't find any tall apartment buildings (either Communist or more modern), but smaller homes and the occasional sprawling villa.
7) The Old Bridge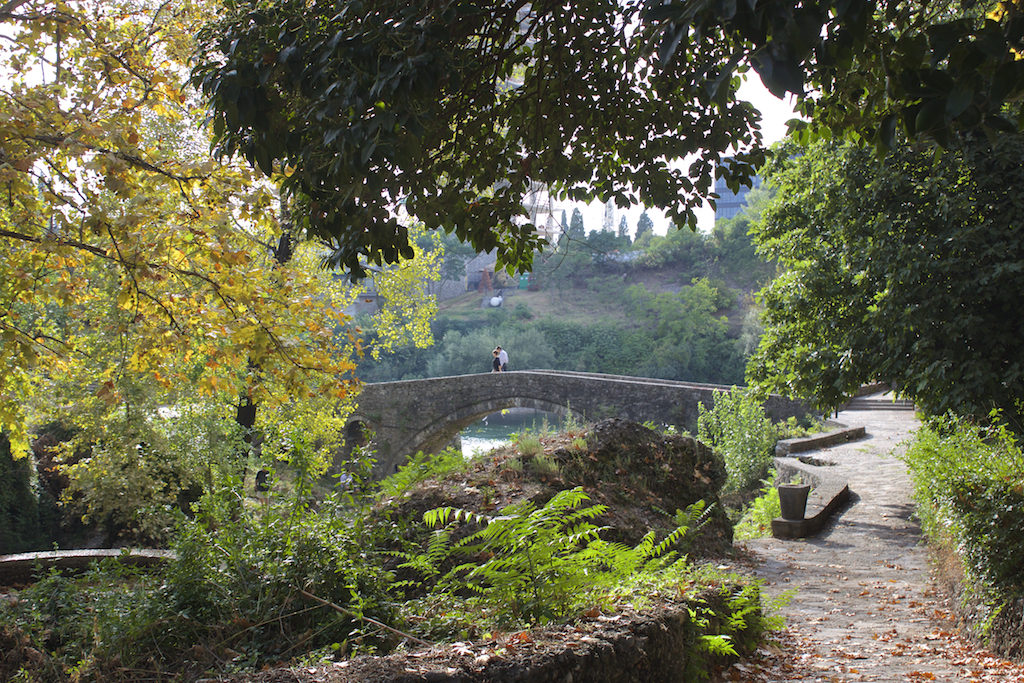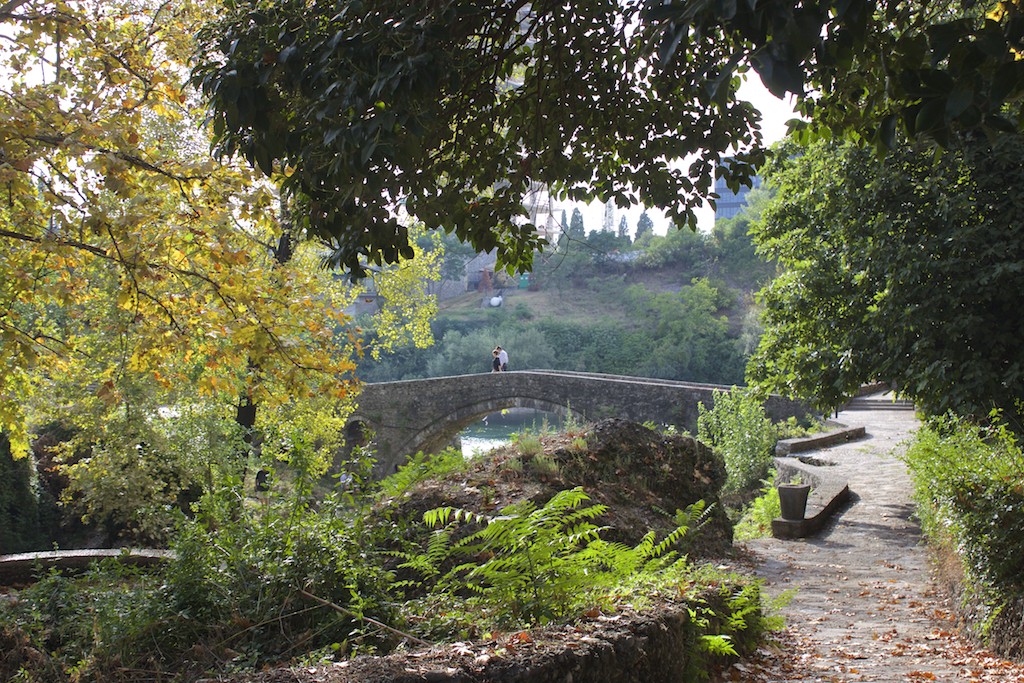 One very good reason to visit Podgorica is the Old Bridge. The origins of the Old Bridge are debatable, with some online accounts citing that it dates back to the time of Roman rule and others claiming that it was built by the Ottomans during the 15th century. Given the similarity to other arched bridges in the region, like Stari Most in Mostar, it can more likely be attributed to the Ottomans. Regardless of the debate, this is the oldest bridge in Podgorica and it spans the Ribnica River, close to where it merges with the Morača River.
There also seems to be confusion about the official name of the bridge. Some call it the Old Bridge, while others call it the Ribnica Bridge or Sastavci Bridge. To make it more complicated, it's even known as Adži-paša's bridge, due to Adži-paša Osmanagić funding the bridge's reconstruction during the 18th century. Call it what you will, but this is a must-see when you visit Podgorica.

In addition to the Old Bridge, you can explore the remnants of the surrounding Ribnica fortress and walk along the river path. The romantic spot is popular with locals, especially the young ones, and you'll find many teenagers nestled in the more secluded areas, engaged in "romantic" moments. Locals advise visiting at sunset to see the bridge during golden hour.
8) The Clock Tower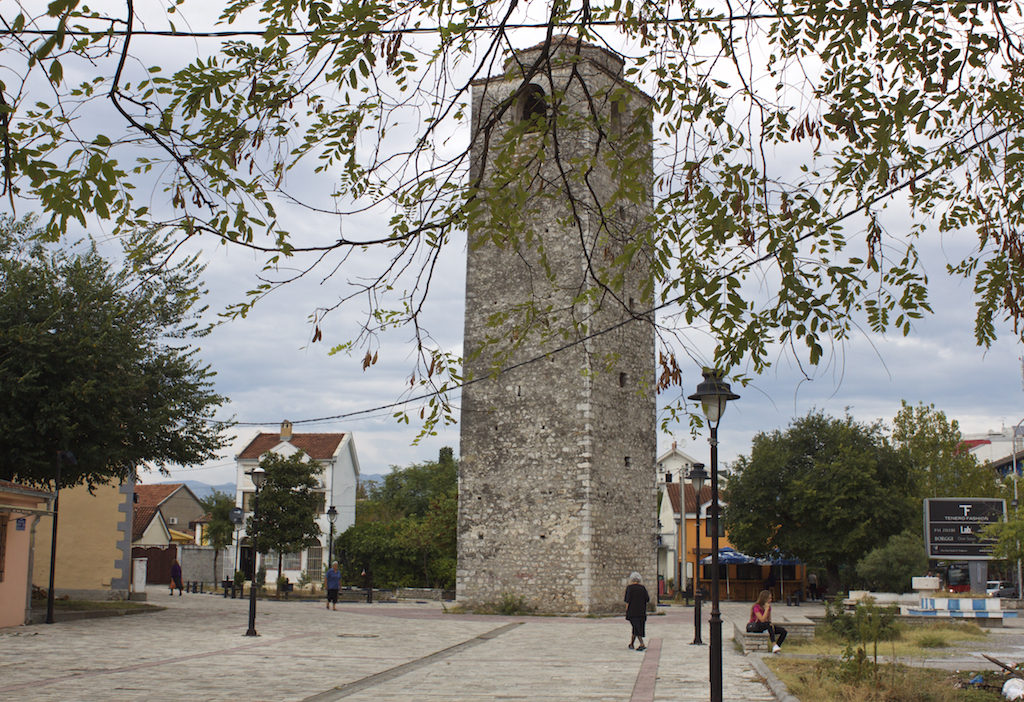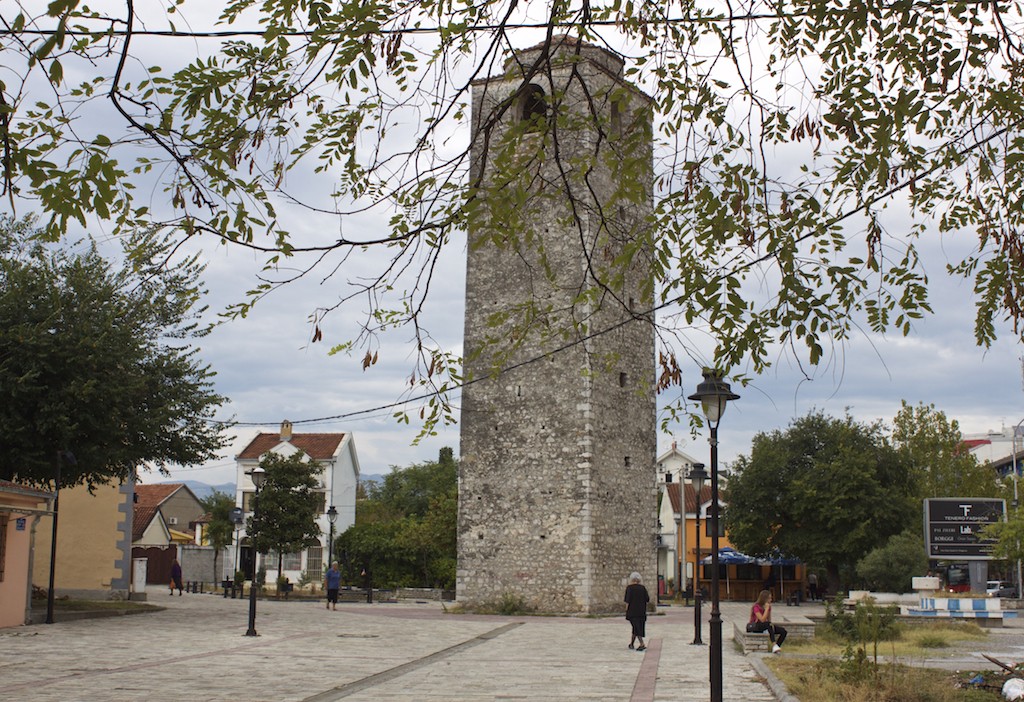 Aside from the Old Bridge, the Clock Tower, or Sahat kula, is one of the few remaining Turkish landmarks in Podgorica that wasn't destroyed during WWII. The impressive 16-meter-high tower, nestled in the center of Bećir Beg Osmanagić square, was constructed in 1667. The clock said to have been imported from Italy, was the only public clock in the city and signaled times for the Muslim call to prayer. In 1890, a cross was bizarrely placed on the top of the tower.
The clock was upgraded back in 2002 when its mechanism with replaced with a modern digital one.
9) Pod Volat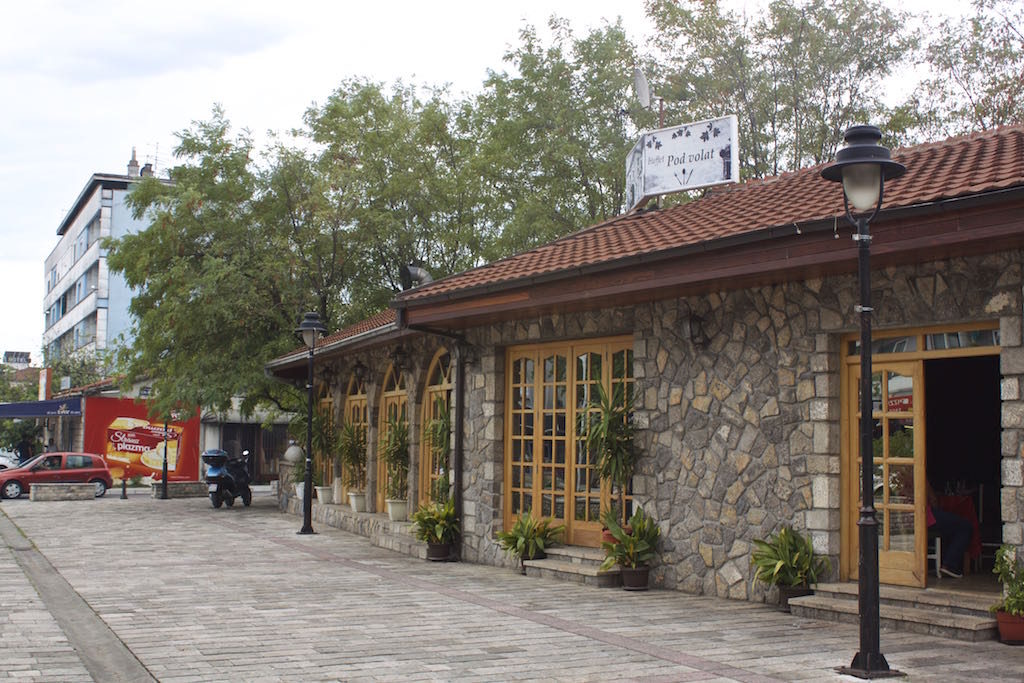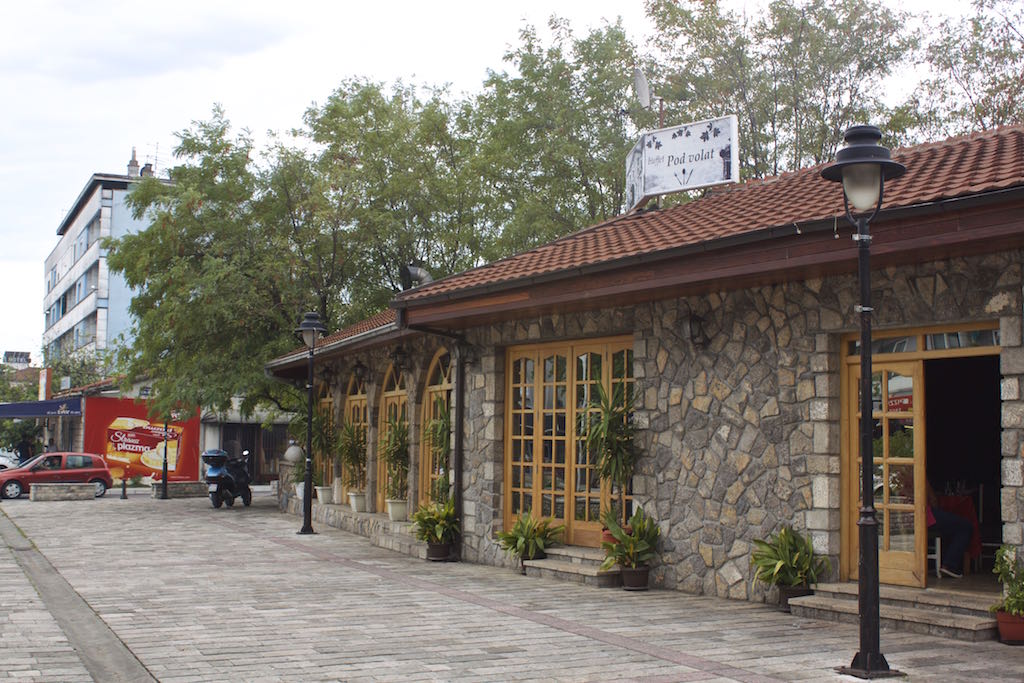 Just beside the Clock Tower in Old Town is Pod Volat, the place to eat in Podgorica. Open daily from 7 a.m. to 12 a.m., Pod Volat serves up traditional Balkan fare and is filled with a good mixture of locals and tourists. Their large menu offers up plenty of options and the portions are huge. During warmer weather, dine on the patio. Beware of the smokers, as people smoke both inside and out — at their tables!
10) Stay At The Montenegro Hostel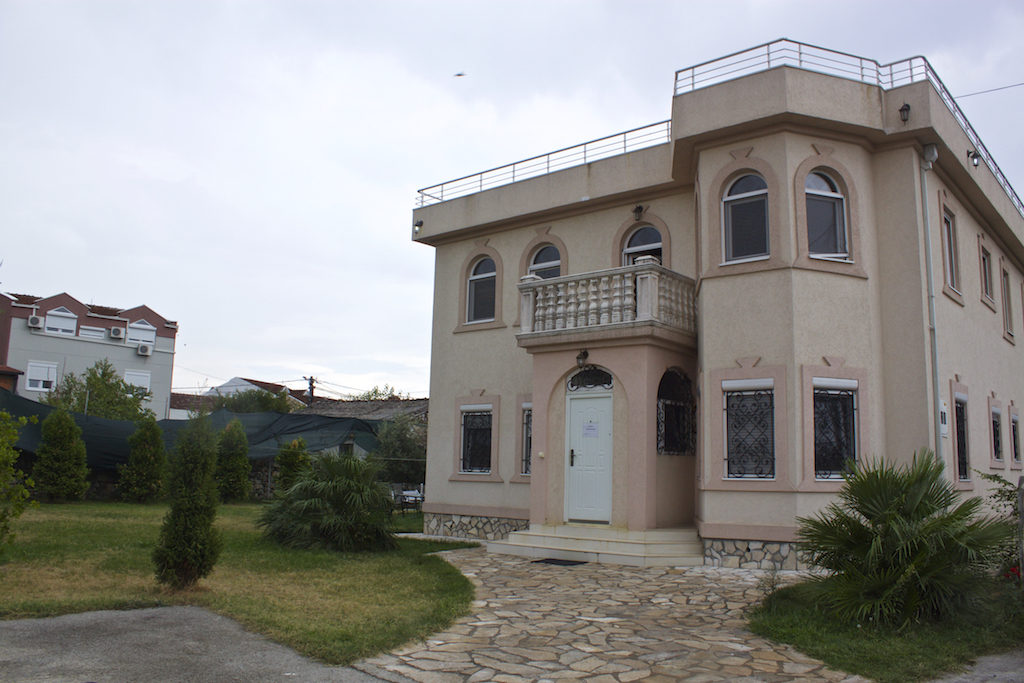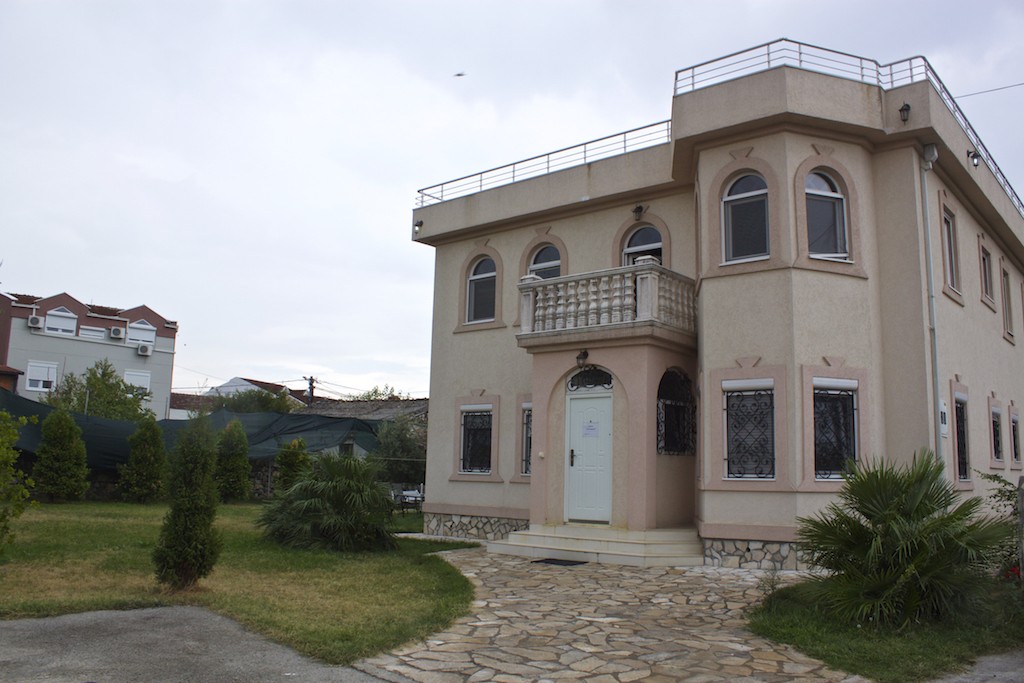 Montenegro Hostel Podgorica is situated in the city's Old Town in a large pink-colored two-story villa. One of the better hostels I've ever stayed in, the hostel has the capacity to sleep 30 people in its various dorm rooms or one private room with three beds. Perks include air conditioning to deal with the city's hot, dry summer, a traditional Montenegrin breakfast, a garden with a BBQ area, and strong Wi-Fi.
If you're looking to party, Montenegro Hostel may not be for you. Luckily, the city's nightlife is only a 10- to 15-minute walk away
11) Bokeška Street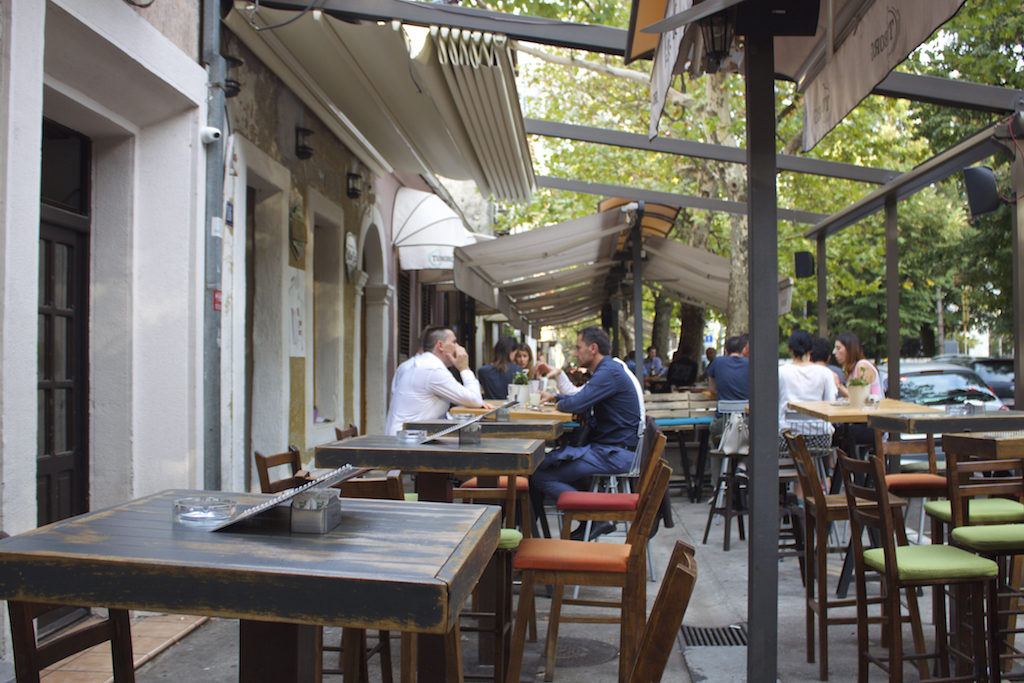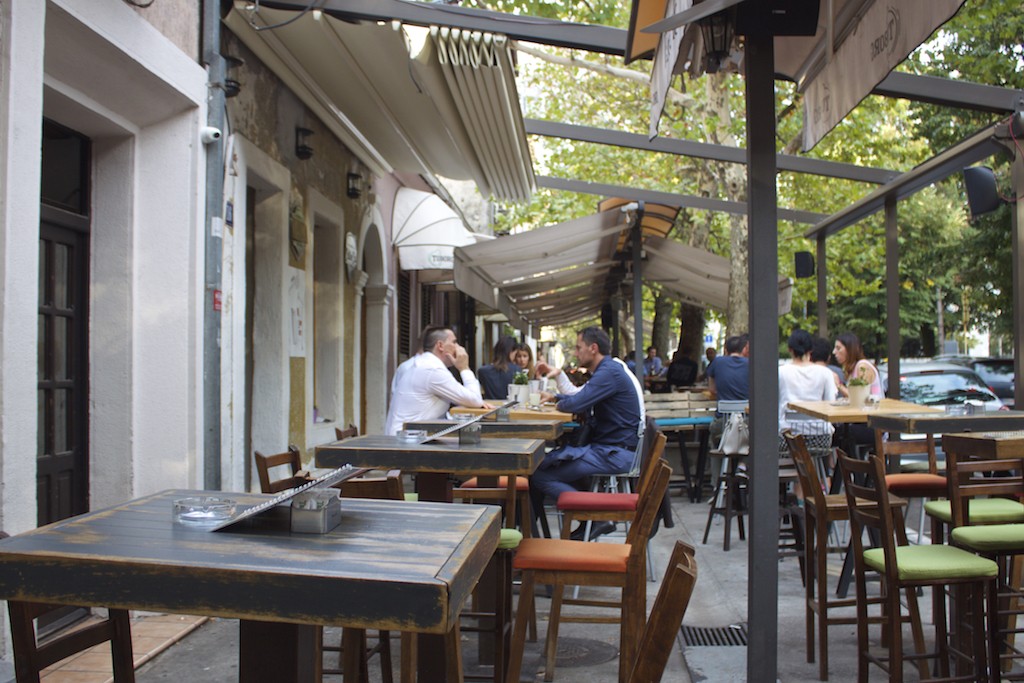 When you're out and about visiting Podgorica by day, you won't come across too many other tourists or even locals for that matter. They come out in the evenings, dressed at their best, ready for fun. You'll find them crowded along the city's busiest street, Bokeška Street. Lined with tons of cool bars and posh restaurants, this street is about as hipster as you can get in Podgorica.
Recommended reading: This guide to cool bars, clubs, and hangouts in Podgorica from Electronic Beats.
I stopped by Taqueria for some Mexican street eats, paired with local Montenegrin wine.
12) St George Church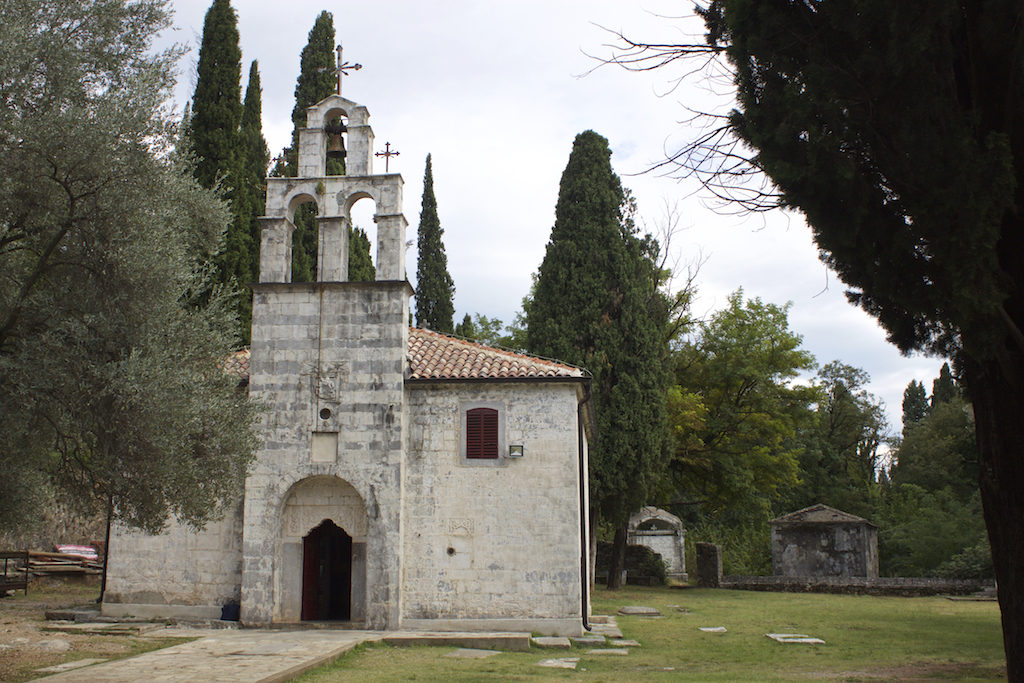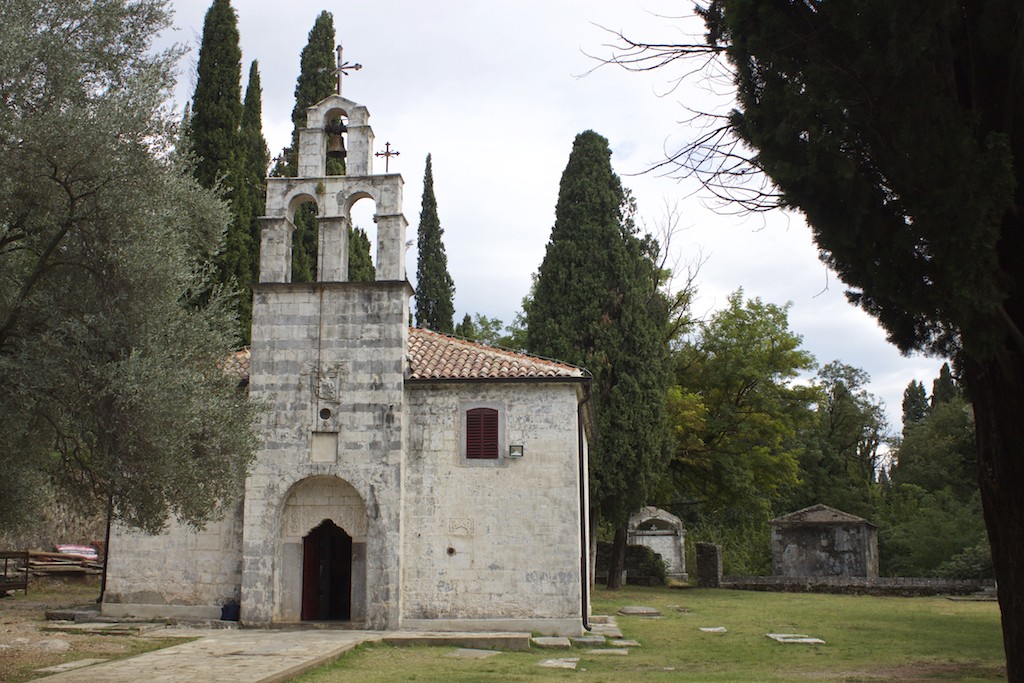 At the foot of Gorica Hill is St George Church, built in the 10th century. The oldest Orthodox church in Podgorica has been rebuilt several times over and features some beautiful 17th-century frescoes by an unknown artist. Surrounded by stone walls, the untended cemetery behind the church is also worth checking out.
If you're exhausted from all the time you've spent getting to know Podgorica, stop for a beverage at the cafe across the street, Boćari, for a coffee, beer, or local wine.
Good to Know
1) Podgorica is an easy weekend trip away from Berlin. You can book a cheap fare there through Ryanair, and the flight is about two hours long.
2) Montenegro uses the Euro, so there's no need to worry about exchanging currencies at the airport. Expect prices for everything to be substantially lower than in most other European capitals.
3) When you arrive at the airport, there aren't many transportation options to get into the city. Avoid airport taxis at all costs, as they are very overpriced. Book a taxi through your hotel or hostel beforehand at a fraction of the price and have the driver meet you at the airport. Buses also run infrequently throughout the day. Another option is to walk 1 kilometer to a nearby train station, but note the schedule as trains only run four times per day.
4) Find a place to stay while you're in Podgorica.
5) As my time in the Montenegrin capital was limited, I didn't get to see everything I wanted. Locals recommend when visiting Podgorica to check out the massive Cathedral of the Resurrection of Christ, as well as Njegošev Park.
6) Book a guided tour when you're in Podgorica.
7) If you like to travel in Europe, check out some of our other popular posts for inspiration.
*Disclosure – This post contains some affiliate links. If you book a tour or hotel, I'll earn a tiny commission at no extra cost to you. Thanks for your support!