Oops, I did it again. No, I'm not trying to be Britney Spears but some time back, I confessed to how I once went all the way to Vancouver – only to stay there for about 24 hours. I then wrote what I fondly dubbed a "hardly useful travel guide" for what to do in Vancouver if you had just one day. A week later, I headed to Europe to reunite with my summer love of Berlin for three weeks. As much as I love my second home on the other side of the Atlantic, I couldn't resist the temptation to explore a couple of new countries during that holiday.
My country number 27 was Croatia, a destination that has become a hotspot for travelers over recent years. Skipping Dubrovnik, my plans were to spend a single night in Split before moving on to Mostar (where I was really interested in visiting). I stayed in Mostar for four days before coming back to Split for one last night. So there I was again, visiting a city and a country that deserved so much more than 24 hours.
Forgive me again, dear readers, for I have sinned. I am a very bad traveler. Seriously, you should stop reading now. Or, you can read on (like I know you want to) and let me entertain you with my very fun time in Split, Croatia.
What A Day In Split Croatia Might Look Like (If You Were Me)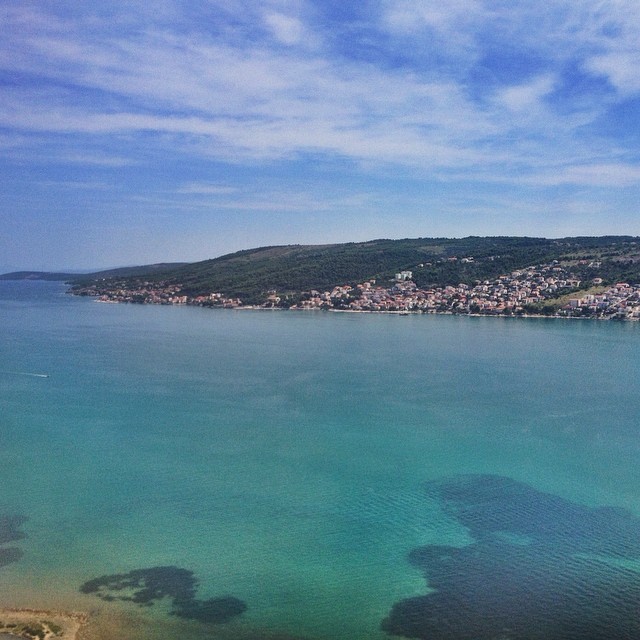 What does a day in Split Croatia look like? It starts looking a little something like this. Then it went on.
1) Assume your best OMG cat expression as you stare out the airplane window
I'm not kidding when I tell you that you'll become as slack-jawed as the OMG Cat when you take in the view of Split as your flight lands. The girl next to me (in the middle seat) on the plane was so keen to take in this view that she was almost sitting on my lap, trying to snap photo after photo.
Pro Tip – Book a window seat and arrive during the day. Trust me, you don't want to miss this view. Oh and don't be that girl. She was really annoying.
2) Take care of business at the Split airport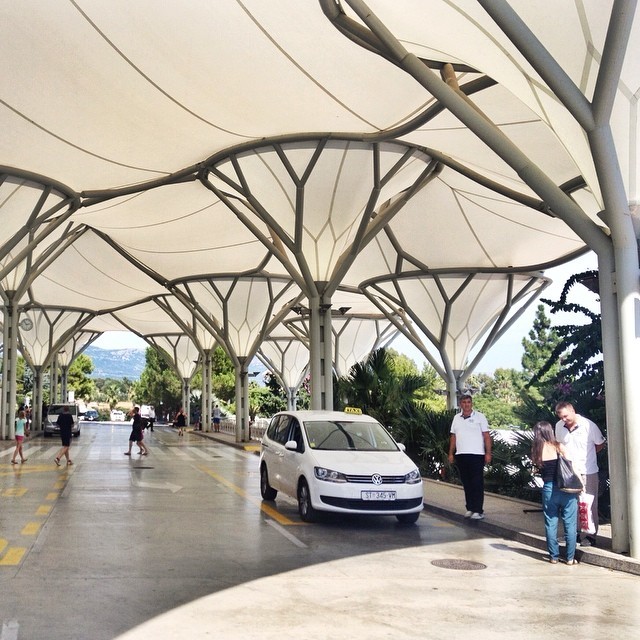 Once you land at the airport "SPU", pick up your checked luggage (I always have checked luggage – there's nothing wrong with that), and head through passport control; it's time to take care of business.
The first thing you need to attend to is your money situation. Your Euros will be useless in Croatia, as their currency is the Kuna (kn). Skip the exchange offices in the airport and use one of the many bank machines instead to withdraw a small amount. You can always use an exchange office once you're in the city, which offers cheaper rates.
Next, you need to figure out your transportation. Walking out of the airport, you'll immediately be tempted by taxi drivers trying to woo you to step into one of their cars.
Opting not to be a princess, I booked a shuttle instead. A taxi ride into the city will run you around 35 € / 265 kn, while a shuttle runs around a mere 4 € / 30 kn. The airport shuttle runs frequently (see the schedule) and will take you directly to the main bus terminal, a five-minute walk from Old Town.
Expect the bus not to run on time. My bus was 30-45 minutes late. I happily passed the time by sharing a smoke with an old Croatian lady (strong stuff) and enjoying the hot August sun from the comfort of the shade. It was a balmy 35 degrees Celsius.
3) Check into Adriatic Hostel, the unfortunate home to one of the most disgusting washrooms in the world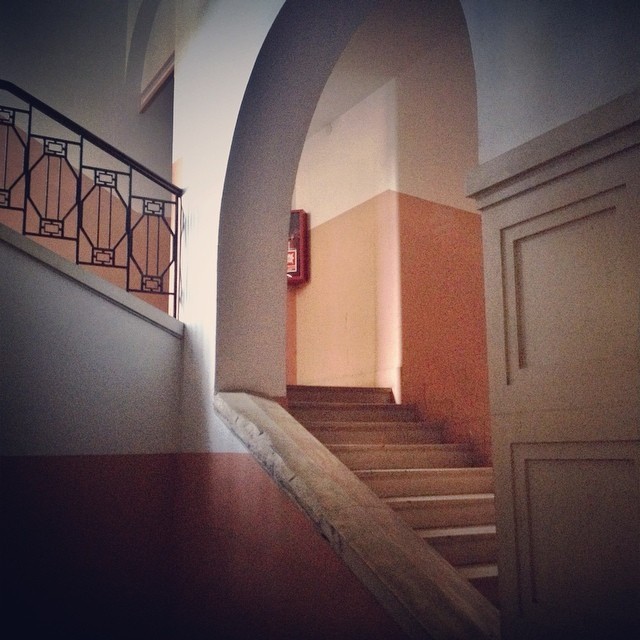 At first, I had high hopes for the Adriatic Hostel. It was located in this beautiful old residential building. Then, I saw the hotel washrooms. Damn! They were like something out of my very worst nightmare. I haven't seen anything this gross since I hiked the Inca Trail to Machu Picchu (anyone who has done the hike will know exactly what I'm talking about). Even with the hostel staff cleaning them frequently, the bathrooms remained in an unsanitary state.
The first time I used one of the washrooms, I almost fell off the toilet as I sat down. The lid was not even attached to the toilet! Adding insult to my almost injury, there was no toilet paper left. It got even worse when I attempted to take a "shower" the next morning. There was no hot water, very little pressure and water seeped all over the entire bathroom floor, making it slippery and even more repugnant. I was left with shampoo residue in my hair and the general feeling of still being unclean.
Until this hostel addresses its massive washroom problem, avoid staying at Adriatic Hostel at all costs.
4) Walk through Old Town and soak up ancient history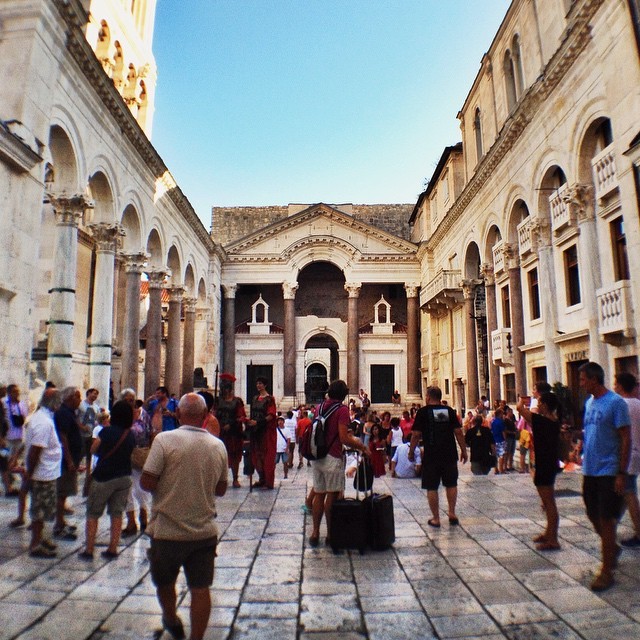 After checking into the hostel, I set out to explore Old Town, Split.
Here sits Diocletian's Palace, built at the turn of the fourth century as a retirement home for Emperor Diocletian. A great man deserves a large sprawling complex to live out his golden years. We've always known those hedonistic Romans had a penchant for all things decadent and this UNESCO World Heritage site serves as living proof. The palace is now one of the best-preserved Roman ruins in the entire world and was even a film location for the fourth season of HBO's 'Game of Thrones'. You can also set about exploring the peristyle, the Cathedral of St. Dominus, underground vaults that were once used as torture chambers, and several museums like the Ethnographic Museum.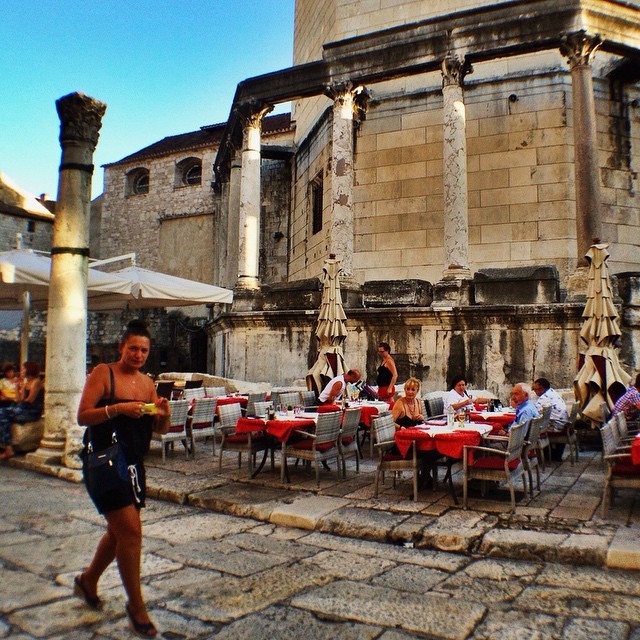 As my time was limited, I walked through the narrow streets and took tourist-filled photos (you'll notice lots of people, cameras, and suitcases), not stopping for long at any of the main sites. I literally floated on a cloud of happiness as I toured Old Town! It felt so great to be traveling again, exploring a new place that was so beautiful and historic.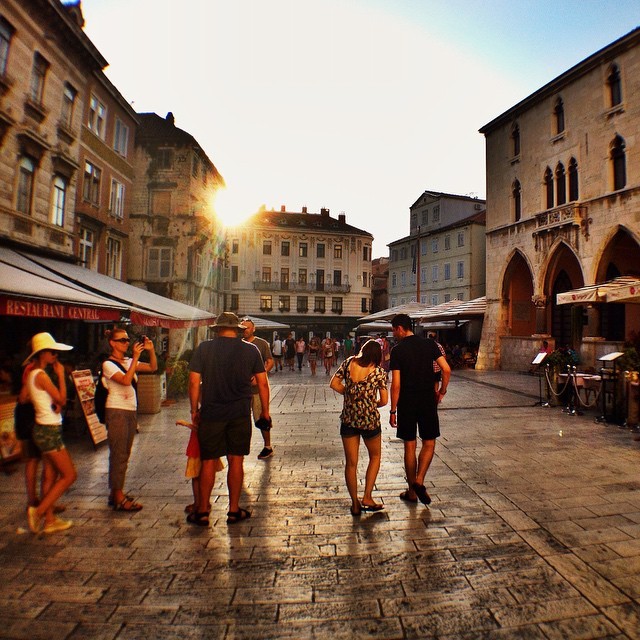 Pro Tip – If the crowds and high temperatures stress you out, visit No Stress Café. During hot weather, you can relax outside on their patio and be sprayed with mist to help keep you cool. Seriously, this happens.
5) Have dinner at one of the best restaurants in town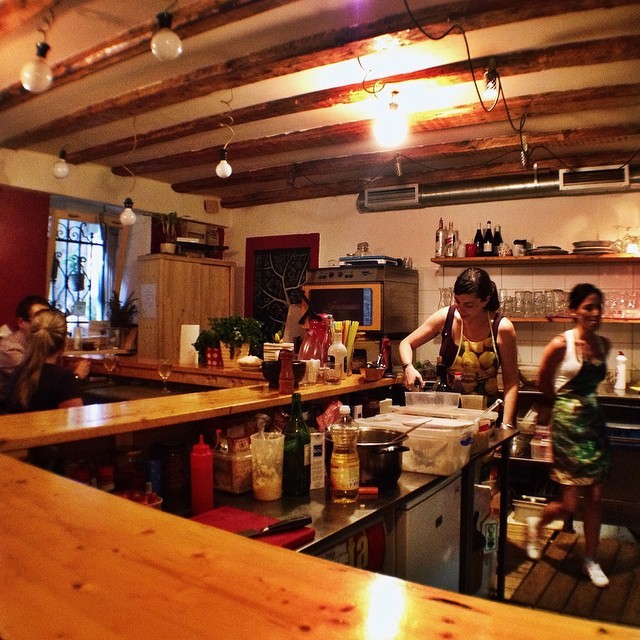 Continuing my Day In Split Croatia, I was excited for dinner. While my hostel experience was traumatizing, I'm incredibly thankful to their staff for recommending Villa Spiza for dinner. I'll be honest, I did not eat anywhere else in Split but it was so good that I went there twice. I'm also very confident that Villa Spiza is one of the best restaurants in Split, as everyone on Trip Advisor seems to agree with me.
Run by two sisters (who according to one reviewer on Foursquare are both very hot), the restaurant offers fresh cuisine and a menu that changes daily. They actually handwrite the menu each day on a piece of paper which they tack to a giant corkboard. The vibe is welcoming and lacks any pretension that you'd normally see in a place that serves up such delicious fare.
The best part of my night here was meeting a lovely British couple who happened to sit beside me at the bar. They were hilarious! We got drunk together, shared travel stories, had meaningful conversations about relationships (they bonded over their mutual love of marijuana), and smoked cigarettes.
Pro Tip – The restaurant is cozy so the seating is limited. As it's always busy, you may have to wait for a table. Don't leave as it's so worth the wait! Go early so you can not only get a table but have a choice of everything on the menu. Supplies are limited so as the evening goes on, many of the popular dishes are removed from the menu.
6) Randomly stumble upon late-night entertainment (while drunk)
After all the fun of the British couple, I made my way back to my hostel while buzzing on some tasty white wine from Villa Spiza. To my utter amazement and delight, when I arrived at the peristyle there was live music playing and people sitting around on the steps, all the while being served beer and wine. It was a sign from above. I needed to stop, listen to music, have another glass of wine, and enjoy the moment. I was truly in heaven!
You can pretend you were there too by listening to my clip on SoundCloud above (just press play).
7) Go on an epic road trip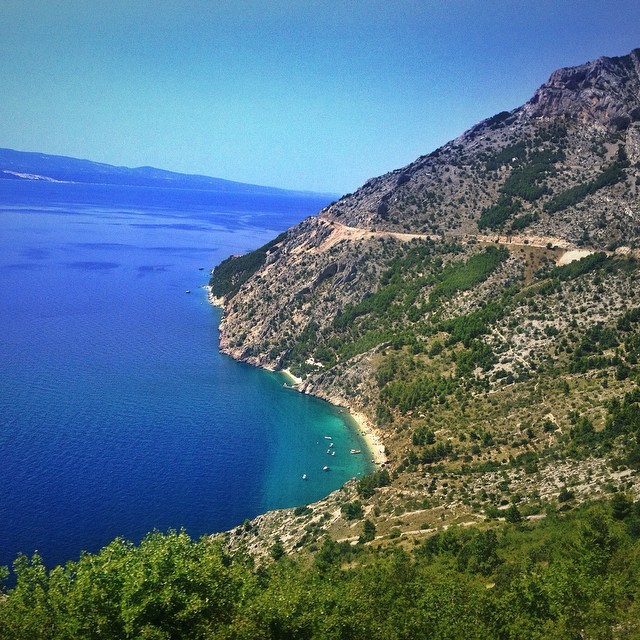 When it comes to day trips from Split, you can easily visit the ever-stunning Island of Hvar or even better, Plitvice Lakes. While I'll visit these places someday, as you already know, my heart was set on Mostar. So I bought a bus ticket at the main bus terminal in Split and after just one night, headed out on an adventure to Bosnia and Herzegovina.
A one-way bus ticket to Mostar is around 15 € or 120 kn. I wasn't able to purchase a round-trip ticket in Split. You'll need to buy your return ticket in Mostar. Also, you cannot exchange your Euros and Kunas for Bosnian currency. You'll need to get your Marks once you reach Mostar.
The bus ride is supposed to last 3-4 hours but with high-season traffic jams, expect it to take 5-6 hours. There are also delays at the border when guards board the bus to check passports and bring people off the bus into the nearby buildings for "interviews." There was only one stop for the washroom, so be sure to go before you leave, and pack enough water and snacks for the journey.
Before you board the bus, you'll be required to pay an extra fee to stow luggage in the storage area. Make sure you have enough cash on hand to pay the bus attendant.
Most of all, relax and enjoy the ride. You'll be treated to views like the ones shown above.
8) Return to Split and rent an Airbnb apartment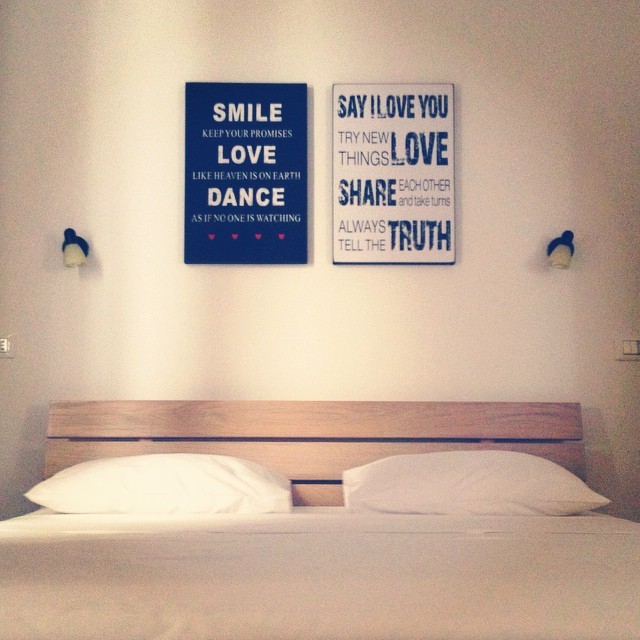 Where did I sleep during my day in Split Croatia? After my experience at Hostel Adriatic and an amazing four days in Mostar, I was tired and needed to rest up before heading back to Berlin. So I treated myself to a private apartment on Airbnb (which I highly recommend), right in the heart of Old Town and close to the famous Billa market.
Google Maps, which I thought could do no wrong, failed me big time here! As I left the bus station, it took me to a location that was nowhere close to the flat. That's when I kicked it old school and actually stopped to ask people where the flat was located. Through the generosity of locals, I eventually found my way.
I turned Studio Mila (she has a name!) into my personal sleeping pod, only leaving to go out for dinner at Villa Spiza again. Comforted by these inspirational sayings, I had a lovely night's sleep in a big bed which I had alllllll to myself! It was glorious.
9) Wake up early and explore Old Town when the hungover tourists are in bed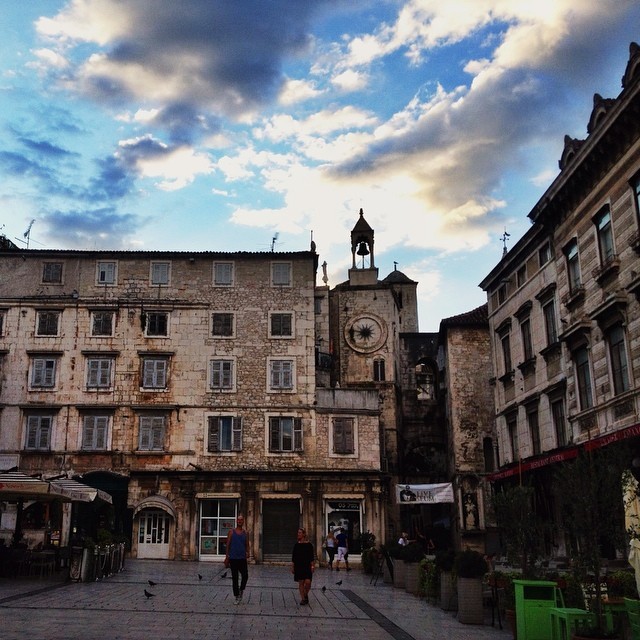 As my flight to Berlin was due to leave quite early, I had to wake up early to shower, pack, and take the shuttle back to SPU. To my surprise, the streets were virtually empty. Of course, I took more photos as I made my way back to the bus station. The early morning light was perfect.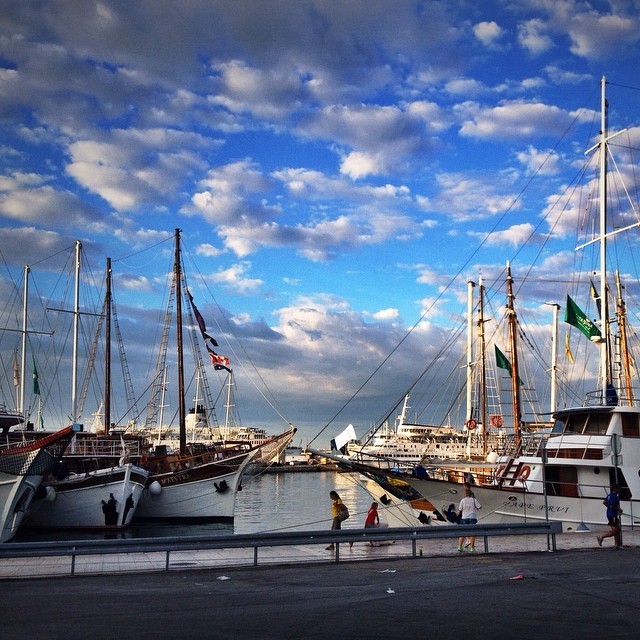 After leaving Old Town, I walked down by the harbor. I quickly found myself not wanting to leave Croatia.
10) Leave happy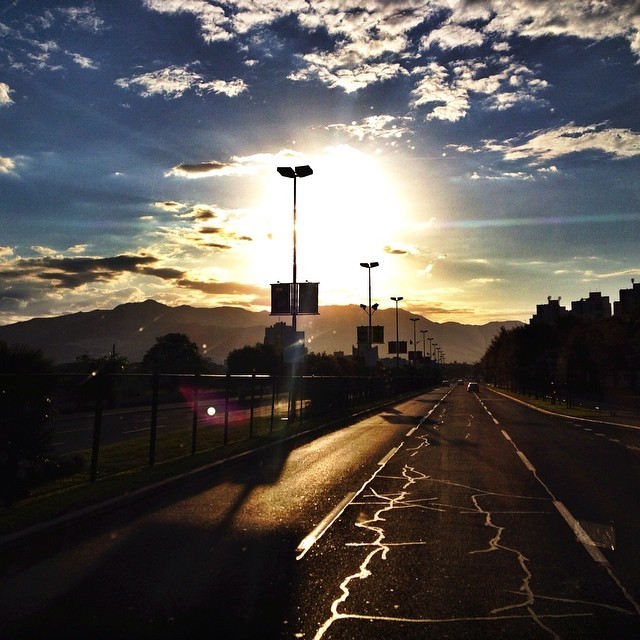 Knowing I had a great time in Split, I left happy. I know it's pretty cheesy but that's how I felt at the time. I know I'll be back someday to experience the city on a much deeper level.
So this was how I spent a day in Split Croatia. What do you think? Tell me what I missed out on and should do when I go there next!
A Day In Split Croatia: Good To Know
1) Book yourself into a great place to stay while in Split, Croatia.
2) Go on a tour to make your time in Split even more special.
3) For ideas about general travel around the country, read A Travel Guide: From Zagreb to Plitvice Lakes, A Two Week Itinerary Of The Best Places To Visit In Croatia, Split vs. Dubrovnik, and 10 Best Islands in Croatia to visit.
4) If you're keen to explore more of Europe, give these posts a read:
*Disclosure – This post contains also some affiliate links. If you book a tour or hotel, I'll earn a tiny commission at no extra cost to you. Thanks for your support.