How To Spend A Weekend In Gdansk Poland – Estimated reading time: 7 minutes
There's nothing worse to a frequent traveller than being forced to sit still for a long period of time. After having not travelled for eight weeks and having endured the painful process of applying for a freelance visa to live and work longer in Germany, I was restless and stressed. To top it off, Easter weekend was coming up and I suddenly had no plans due to a last minute cancellation. Ahh, the sometimes lonely life of a newly transplanted expat.
Perfect time to plan a weekend away all on my own. So true to form, I plotted my escape from Berlin and headed to Gdansk, Poland.
How To Spend A Weekend In Gdansk Poland
1) STAY: Hotel Artus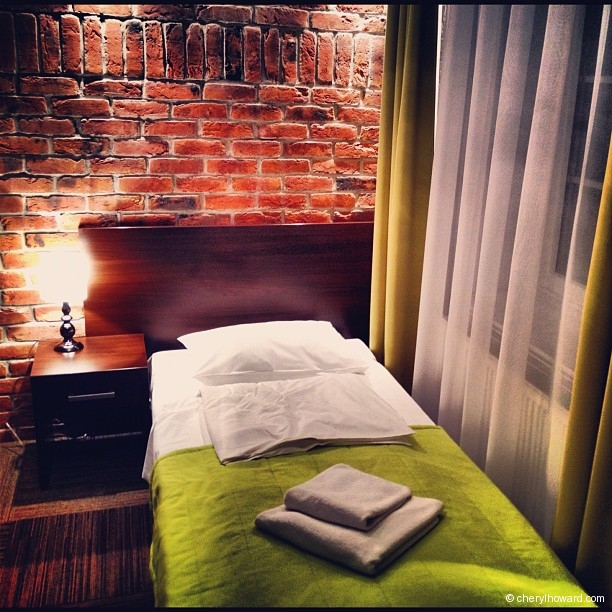 My weekend started at the very cute Hotel Artus in Gdansk's city center where I nabbed a rather sweet and stylish little room. Arriving here late Friday evening after a looooong eight hour train ride from Berlin, I was excited to call this my "home away from home" for a few days.
Best of all, I had a view of St. Mary's Church and some other classic Polish architecture just outside my window.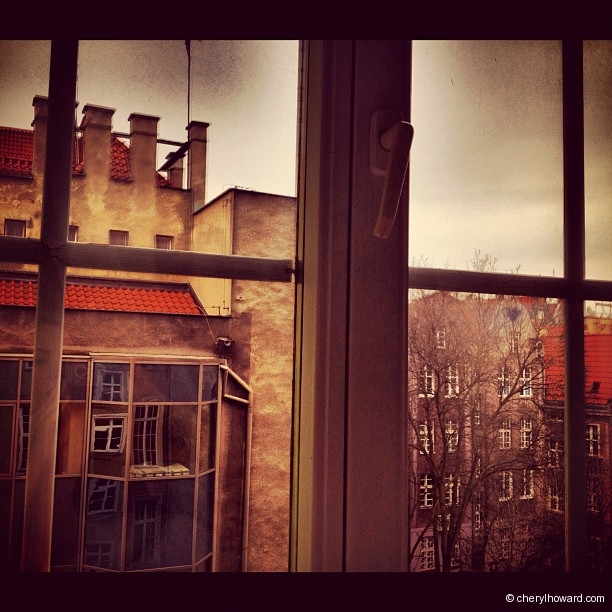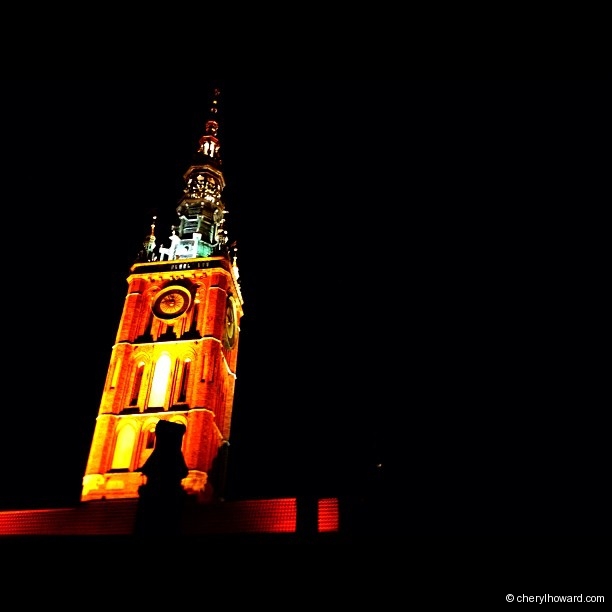 2) EAT: Restauracja Euro
After I got settled in, I headed out and looked for something to eat. Unfortunately, being Easter weekend, my options were limited, so I ended up at the rather touristy and overpriced Restauracja Euro where I got my fill of perogies and some tasty homemade Schnapps.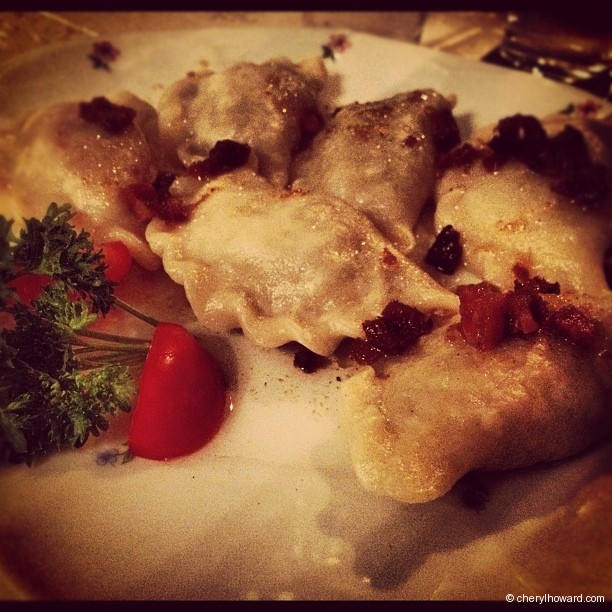 Back at the hotel, I booked the sauna for an hour and spent the time relaxing in complete and utter bliss.
Tip – if you do ever happen to stay at the Hotel Artus in Gdansk, book the sauna and preferably for later in the evening. Not only is it super cheap, but you'll have the entire sauna to yourself (no awkward encounters with other naked strangers is always a plus for me).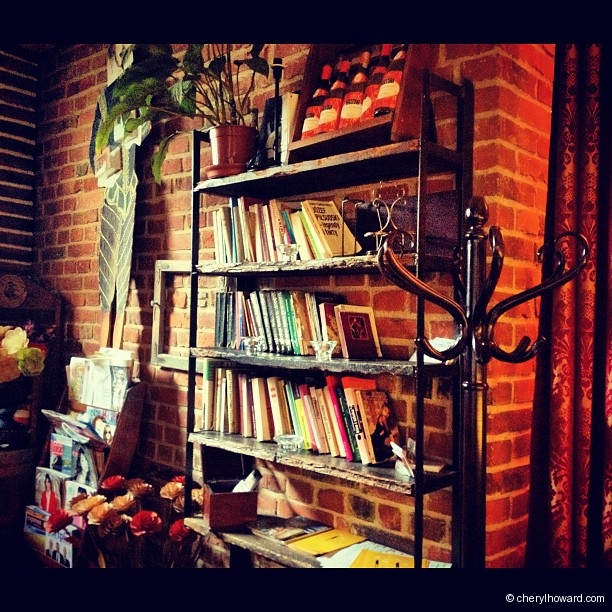 3) EAT: Mon Balzac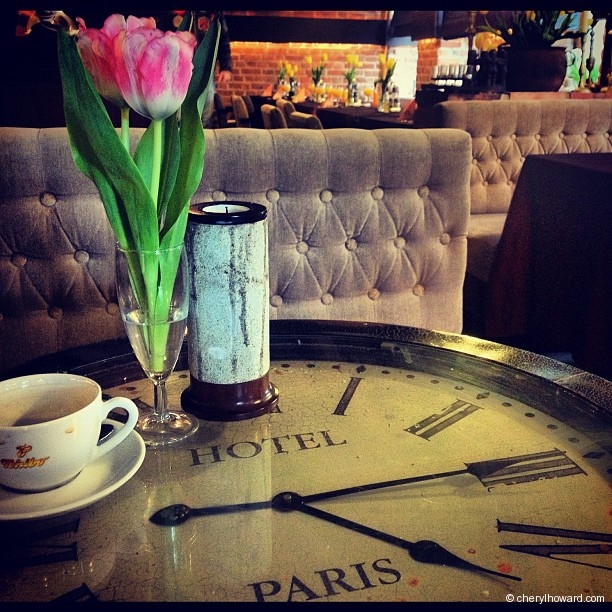 The next morning, I headed down to the hotel's cafe Mon Balzac for breakfast. Cute, cozy and relaxing, I ate here rather joyously each and every morning of my stay. It's actually open all day and plays host to live music some evenings.
4) DRINK: Café Retro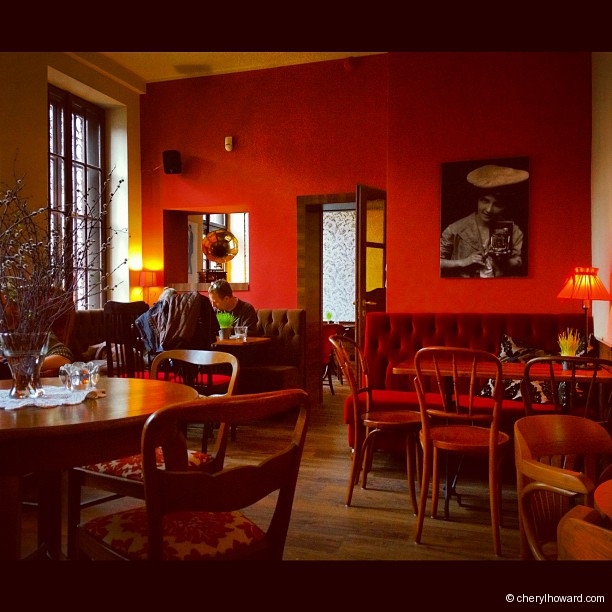 I ventured out to explore for a while and as it was pouring rain, I took a quick break to have a soothing tea at Café Retro.
5) SEE: Neptune Fountain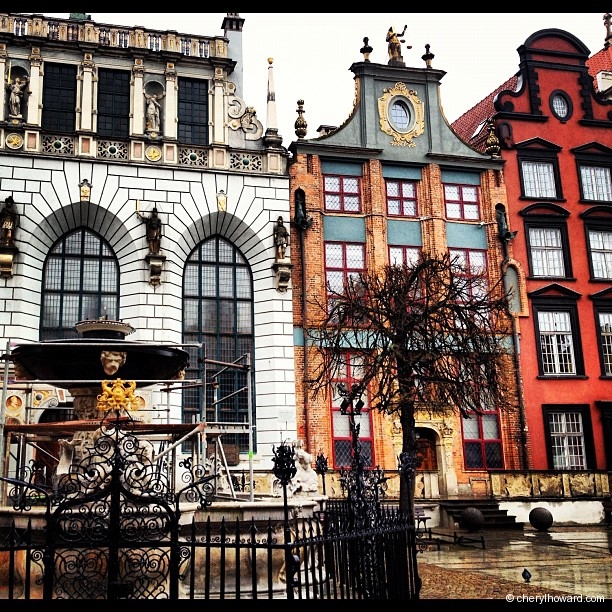 Finally, the rain tapered off a bit and I was ready to explore more of Gdansk without getting soaked. Excited, I headed straight to the Neptune Fountain. Unfortunately, I found it'd been temporarily removed for restoration purposes.
6) SEE: Gdansk Old Town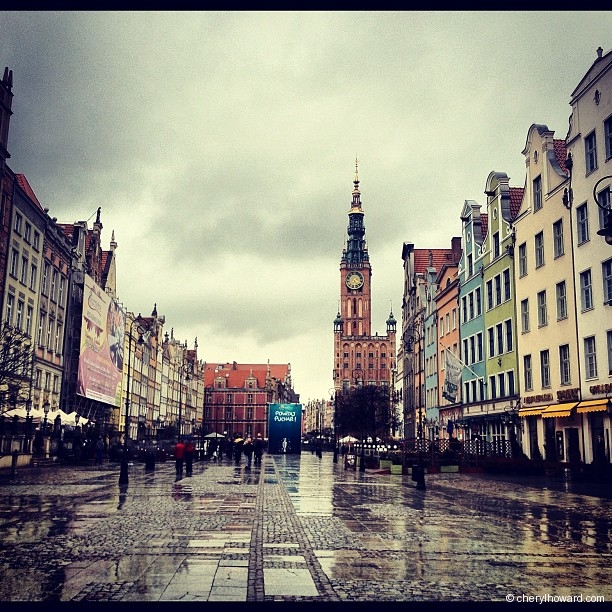 A little sad, I continued walking along the wet streets admiring the historic building in Gdansk's Old Town.
Recommended reading: This post, Graffiti And Street Art In Gdansk, Poland.
7) SEE: The Old Crane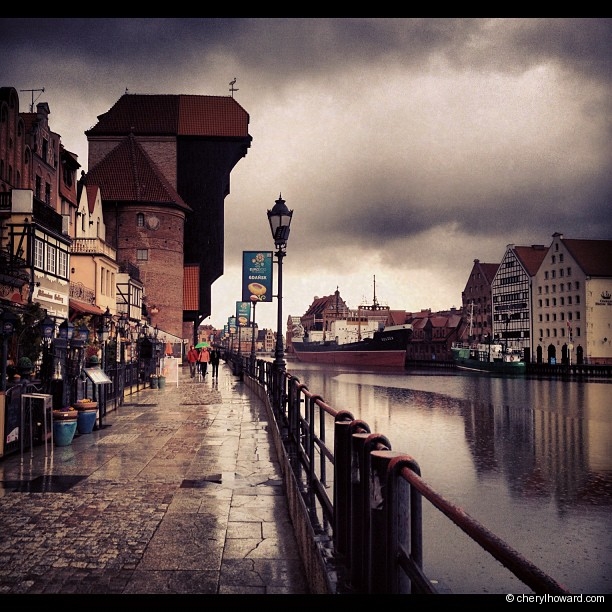 As I was walking along the Vistula river, I finally got a glimpse this old crane. Built in the 15th century, it's now home to a Maritime Museum.
8) EAT: Goldwasser Restauracja
Next, I had dinner at another tourist haunt Goldwasser Restauracja, right next to the crane. I opted for a non-Polish meal and had steak but didn't miss the chance to try Goldwasser, a herbal Schnapps infused with gold flakes and produced only in Gdansk.
By the time dinner was over, I was exhausted and headed back to my hotel for an early night. Lame yes, but I was sick with a bad cold.
9) GO: A Day Trip To Sopot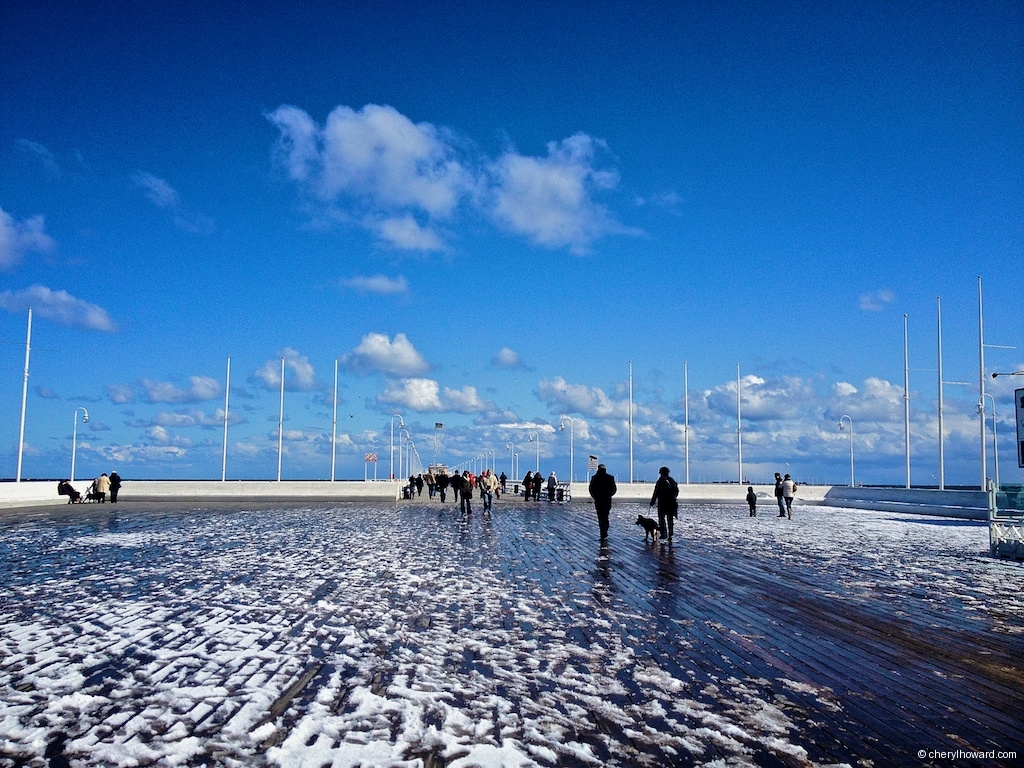 Sunday was spent in nearby Sopot walking along the Baltic Sea and enjoying the best spa experience ever at the Sheraton Sopot Hotel.
Recommended reading: This article about how I spent a day in Sopot, Poland.
Overall, it was a good weekend and increased my ever growing love for Poland . Yet somehow, I feel I barely skimmed the surface of Gdansk and didn't get to know the city properly. Gdansk, I will come back to see you!
What do you think about spending a weekend in Gdansk, Poland? Do you have any other tips about what to do in the city?
Good To Know
1) Book a place to stay on booking.com.
2) Make your time in Gdansk even better by booking a guided tour.
3) If you love Poland as much as I do, read my other blog posts about the country:
A Day Trip From Berlin to Visit Szczecin Poland – Find out why you should visit Szczecin Poland. From old castles, to modern architecture, numerous museums, & craft beer, learn how to spend the perfect day.
Poznan Restaurants for Breakfast, Lunch, & Dinner – The next time you're visiting Poznan, Poland try out these delicious and tasty Poznan restaurants for breakfast, lunch, and dinner.
The Pharmacy Museum in Krakow Is A Must See – Visit the Pharmacy Museum in Krakow, filled with over 22,000 objects and reproductions of ancient apothecaries.
If you like this post, share it on Pinterest.
*Disclosure – This post contains some affiliate links. If you book a tour or hotel, I'll earn a tiny commission at no extra cost to you. Thanks for your support.