I'm not sure I could ever live in a tropical climate because I love the changing of seasons so much. I'm a Canadian girl at heart and will never be able to live anywhere where I can't watch the miracle of spring's growth, enjoy long lazy summer days, pull out my fall fashion statement pieces, and wake up to a white Christmas.
My favourite season by far, is autumn when the leave are falling, laying in big piles all around you, ripe for jumping into or skipping through. The red, orange, and yellow coloured leaves paint the forested areas of Berlin into a whole new world. I love the feel of those crisp mornings and warm moments in the afternoon. Fall is always bittersweet, as you're saying bye to summer and know full well, winter is almost upon you.
Fall in Berlin is also downright magical. It's cheesy to say this, but it's true. Check out some of what autumn in Berlin looks like at Volkspark Friedrichshain.
Volkspark Friedrichshain: Photos Of Autumn In Berlin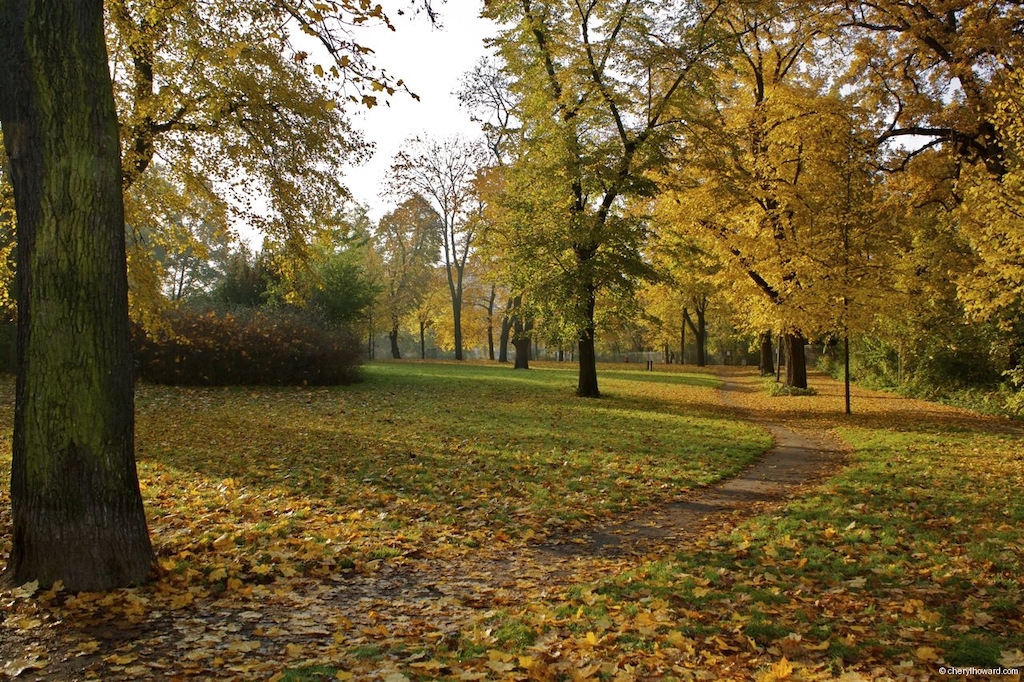 I woke up one morning to visit my favourite local park, Volkspark Friedrichshain. The park was bathed in the most glorious of light. I don't wake up early very often, but this beautiful fall day in Berlin made it very worthwhile.
Recommended reading: Photos From An Autumnal Sunday In Berlin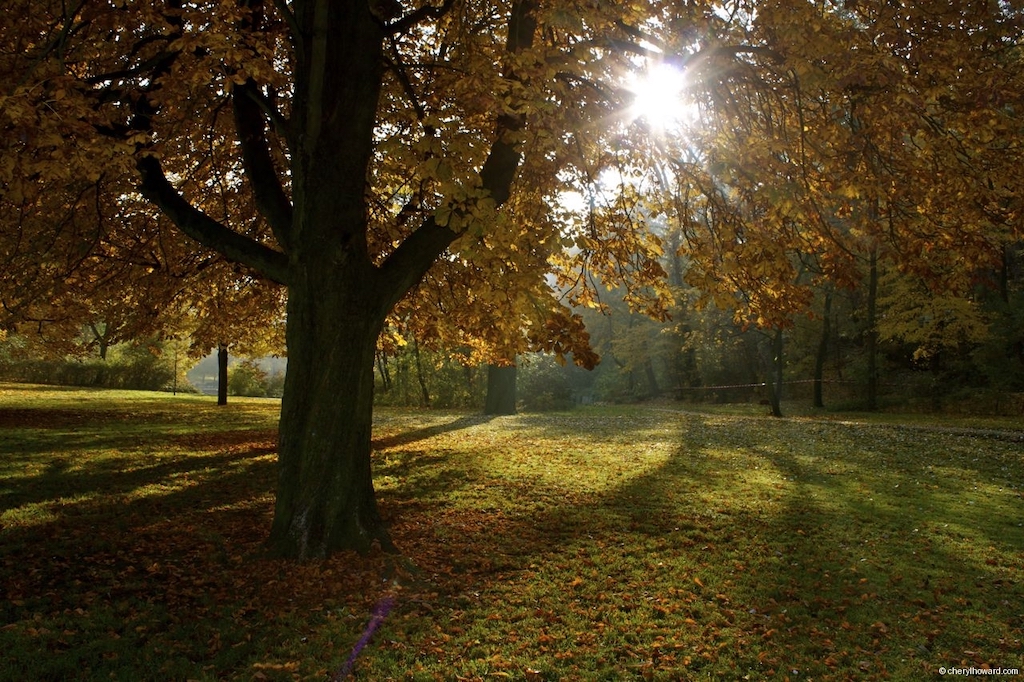 I couldn't think of a better way to start my day in Berlin!
What do think of these photos of autumn in Berlin? Can you recommend any good spots for taking pictures? Drop our readers a note in the comments section.
Good to Know
1) If you're in Berlin for a vacation, book yourself a place to stay.
2) Go on a guided tour of Berlin with Get Your Guide. They have everything from boat tours, to skip the line-up museum passes, and more.
3) Fans of the German capital like us? Read some of our favourite blog posts:
*Disclosure – This post contains some affiliate links. If you book a tour or hotel, I'll earn a tiny commission at no extra cost to you. Thanks for your support!