One of my favourite things to do is hit up spas around the world, be it the Blue Lagoon in Iceland or the Beer Spa Bernard in Prague. But how about visiting a spa in the middle of Berlin (a place I happen to call home) and get a chance to not only pamper yourself but feel like you're travelling to an entirely different country? That's exactly what you get when you travel to Vabali Spa in Berlin.
Vabali Spa In Berlin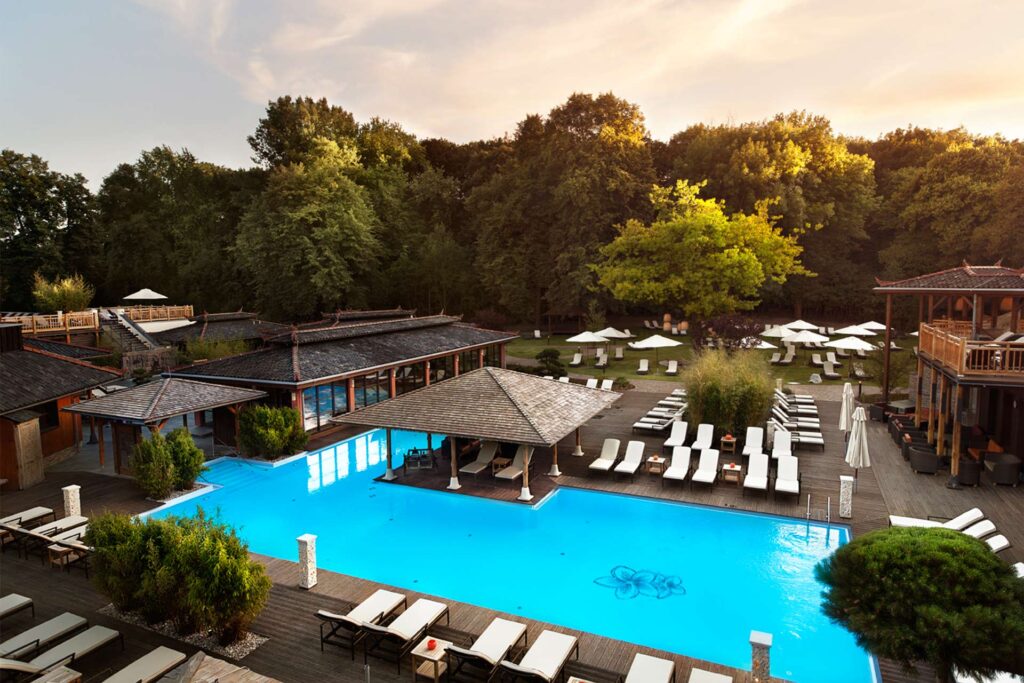 Feeling stressed, I needed to escape everything and relax, even if only for a few hours. I did some research about spas in Berlin and found a heavenly oasis in the middle of the city, Vabali Spa. So early one Saturday morning, I met up with a couple of gal pals and headed there for a day of girlie fun.
At 20,000 square metres, the spa has everything from saunas to indoor and outdoor pools, private suites, a restaurant, bar, fitness facilities, and massage rooms.
Recommended reading: Come To Germany And Stay At The Circus Hotel Berlin
Welcome to Vabali Spa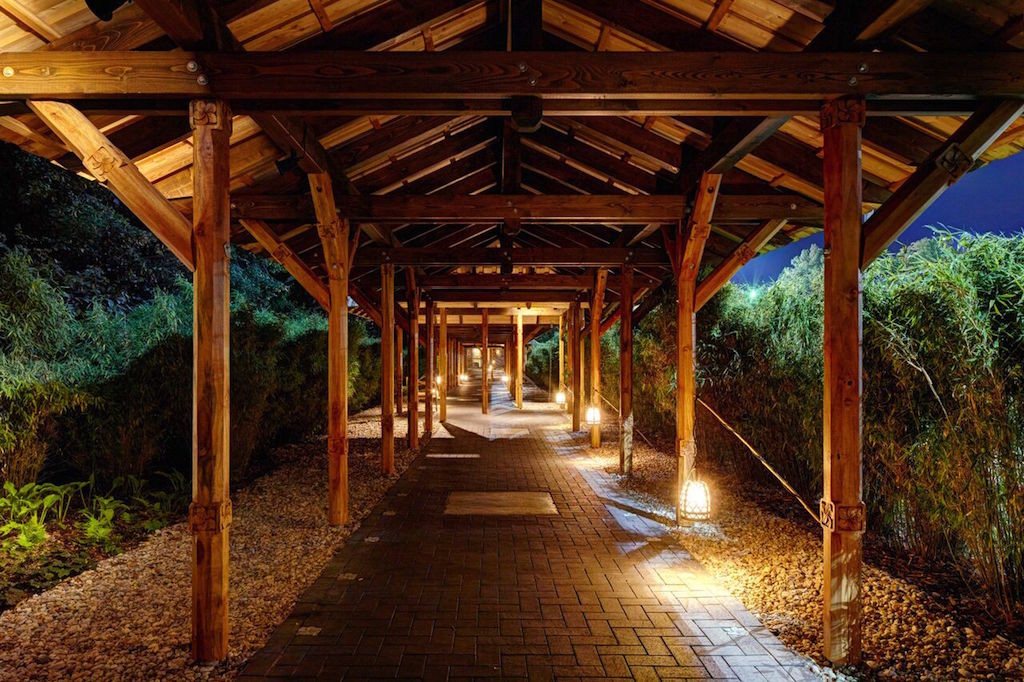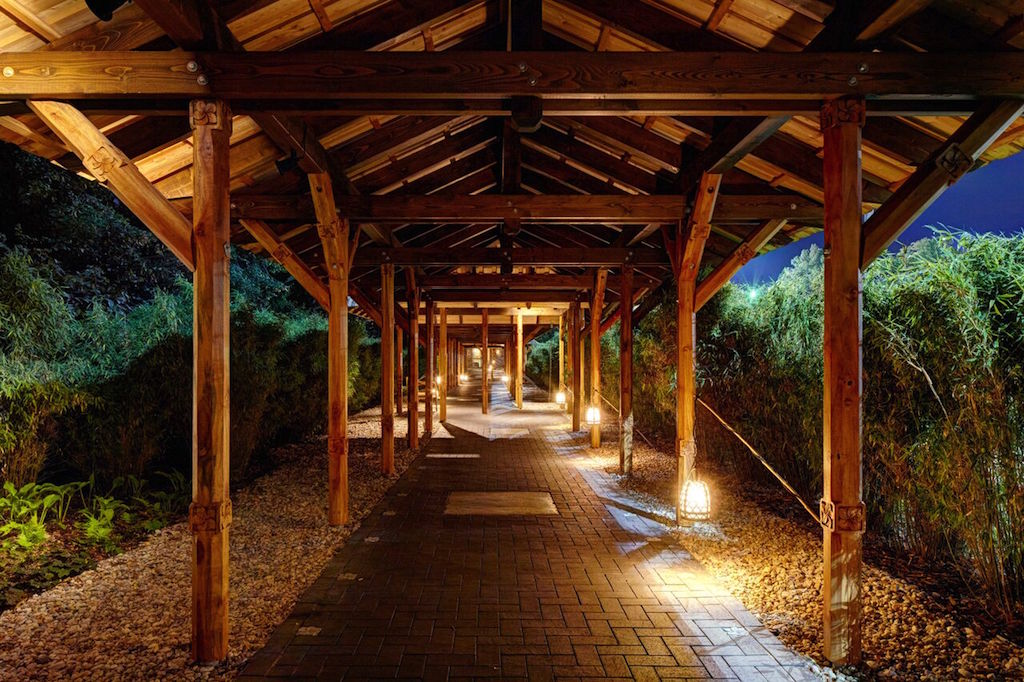 Upon entering Vabali Spa, you'll be handed a wristband and asked to proceed to the main check-in area. On weekend nights, you can expect a large queue with wait times up to 20-30 minutes. This isn't fun, but trust me, it's well worth the wait.
As you walk through this 80-metre-long arcade, you really start to get a feeling for the calming, Asian-inspired design of the spa. The teak pillars and bamboo bushes help hide away the outside world and immediately fill you with a sense of relaxation.
The check-in process is very easy. You can opt to rent a robe, slippers, and towels, all of which are easily charged when the attendants scan your wristband (save money by bringing your own). This actually works for anything you do throughout the day, be it buying a drink from the bar or booking a massage treatment. You'll be charged when you check out of the spa at the end of the day. They'll also give you a key to a locker where you can secure all your belongings and then set about on your spa experience.
The Outdoor Area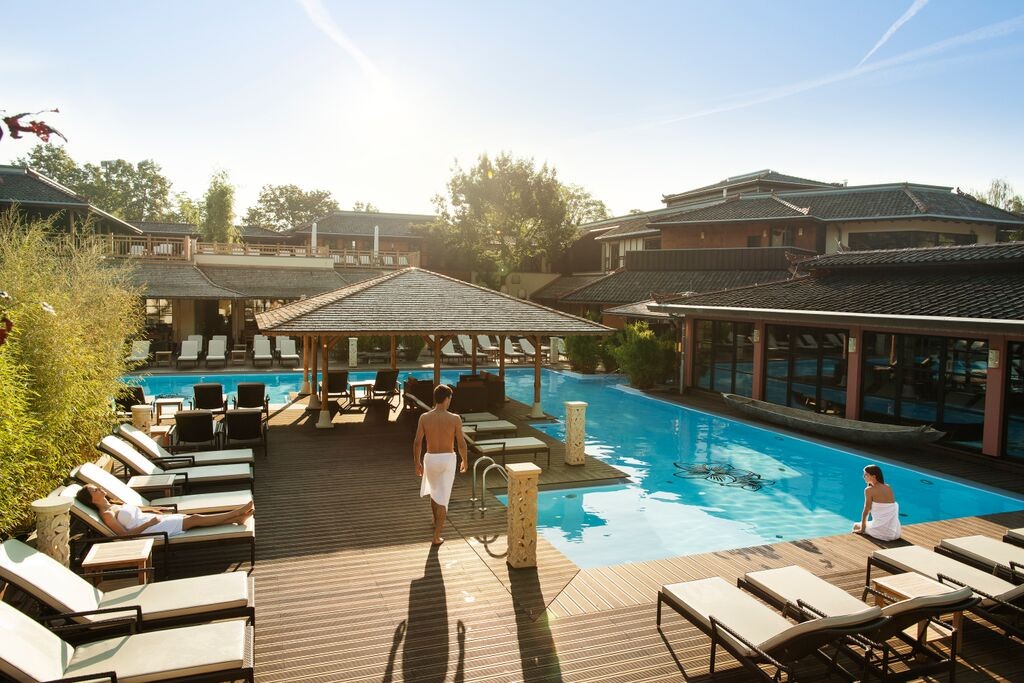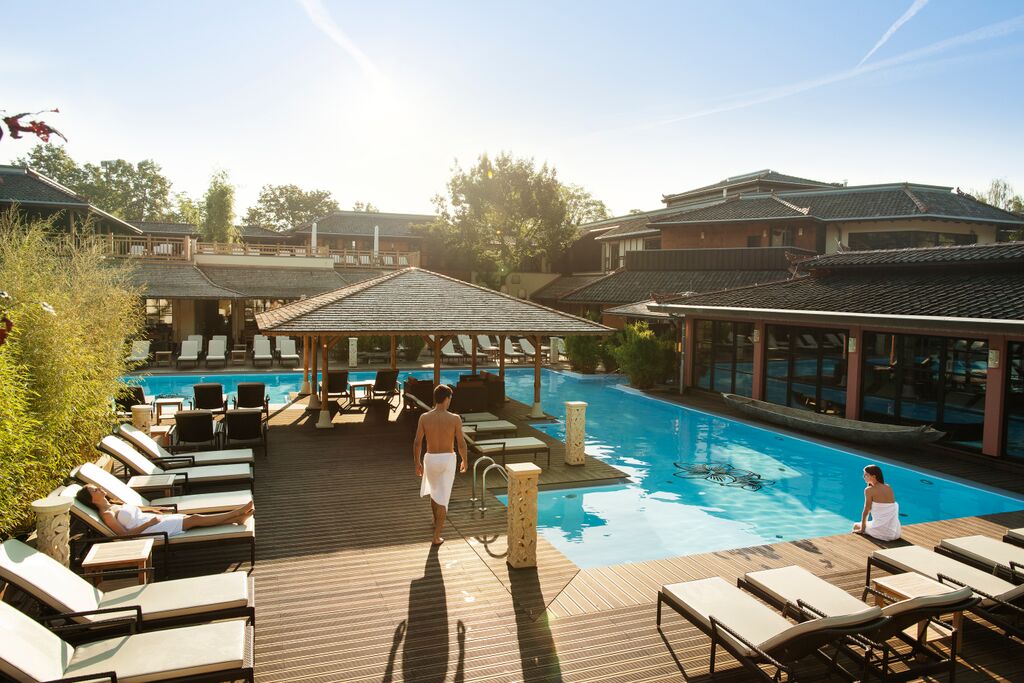 At Vabali Spa in Berlin, you'll find that the biggest draw is certainly its expansive outdoor area, which includes a dining terrace, poolside beach chairs, an outdoor pool, two jacuzzi tubs, a huge relaxation area, and access to some of the saunas. The pool and jacuzzi tubs are actually heated year round.
This is where you'll have to toss aside your prudish ways and embrace the openness of the German spa culture. While most people walking around will be clothed in either a towel or a robe, you'll find many Germans swimming naked or trying to get an all-over body tan while relaxing on one of the beach chairs.
The spa actually has a "textile-free" policy that requires you to remove your bathing suit to swim in all of their pools or relax in any of the saunas.
The Indoor Area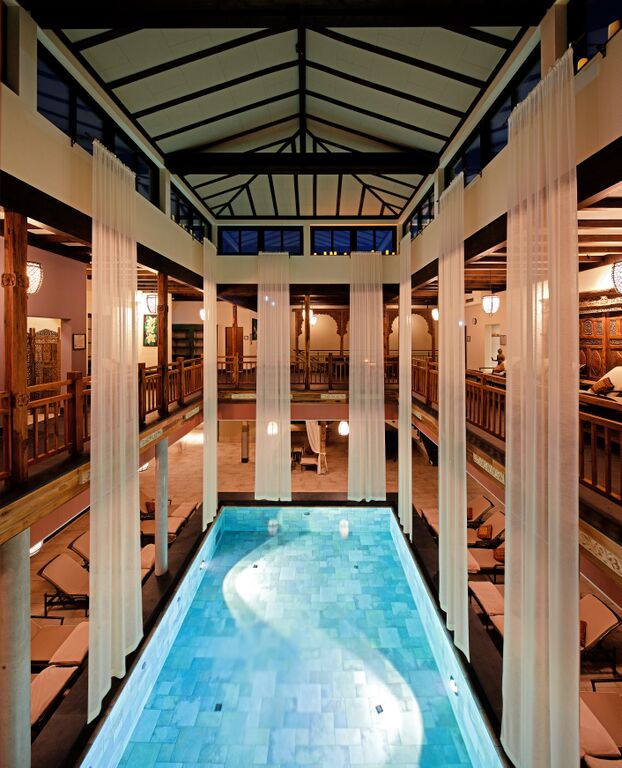 When it's not warm enough to enjoy the outdoor area of Vabali Spa, come indoors and immerse yourself in this 1.5-metre-deep and 50-square-metre pool.
There are also several quiet rooms spread around the spa, where you can simply sit back in a lounge chair to sleep, read, listen to music, etc. There's even an area where you can curl up under a blanket on warm water beds When my friends and I discovered this, we squealed in delight and immediately jumped under the covers for a snooze.
Massages and Private Suites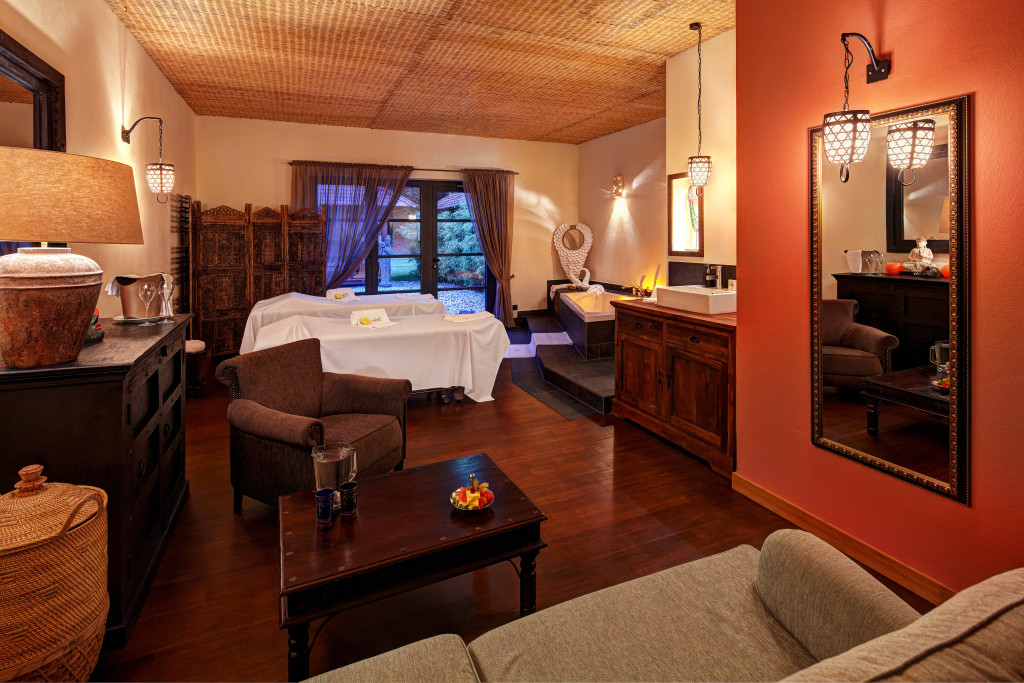 Vabali Spa offers a range of massage treatments that can either be booked in advance or through a large touchscreen near the main check-in desk.
My friends and I all opted for the 50-minute classic massage that they describe as "Loosening and relaxation of muscle tension and blockages in the entire muscular system, with individual stretching and flexibility massage techniques bringing the body into harmony." Needless to say, all three of us emerged from our treatments as very happy ladies.
For coupled folks who want a more romantic experience, you can book a private suite for the day and receive your spa treatments there. A private suite can be booked on an hourly basis (I did this with a man friend of mine recently!) – most suites come equipped with an indoor lounge area, shower, deep soaking jacuzzi tub, and an outdoor terrace. You can book a massage treatment in the room or opt to go at it alone – bookings include a fruit platter, a bottle of sparkling wine, candlelight, and music – plus oil and bubble bath so you can enjoy a soak together.
Saunas and Steam Baths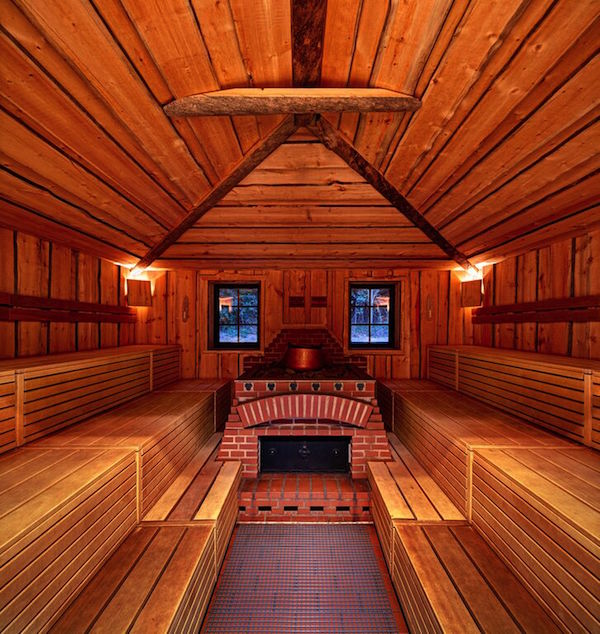 At Vabali Spa in Berlin, there are eleven different saunas and steam baths, which vary in temperature and even, aroma. Some of the rooms have panoramic views overlooking the property, while others like the Russian style sauna feel cozier.
I'd recommend doing a tour of all the different rooms to see which aromas you like and which temperature you can handle. Room temperatures start from 50 degrees Celsius and reach up to 95 degrees Celsius. Humidity ranges anywhere from 20–100%.
There's a sauna schedule, which you can check to find out when an attendant will come to do an intensive aromatherapy and "heat-infusion" session. The attendant pours water over the oven's rocks and then walks around the room, whipping a towel toward you to evenly distribute the heat and the scent.
Restaurant and Bar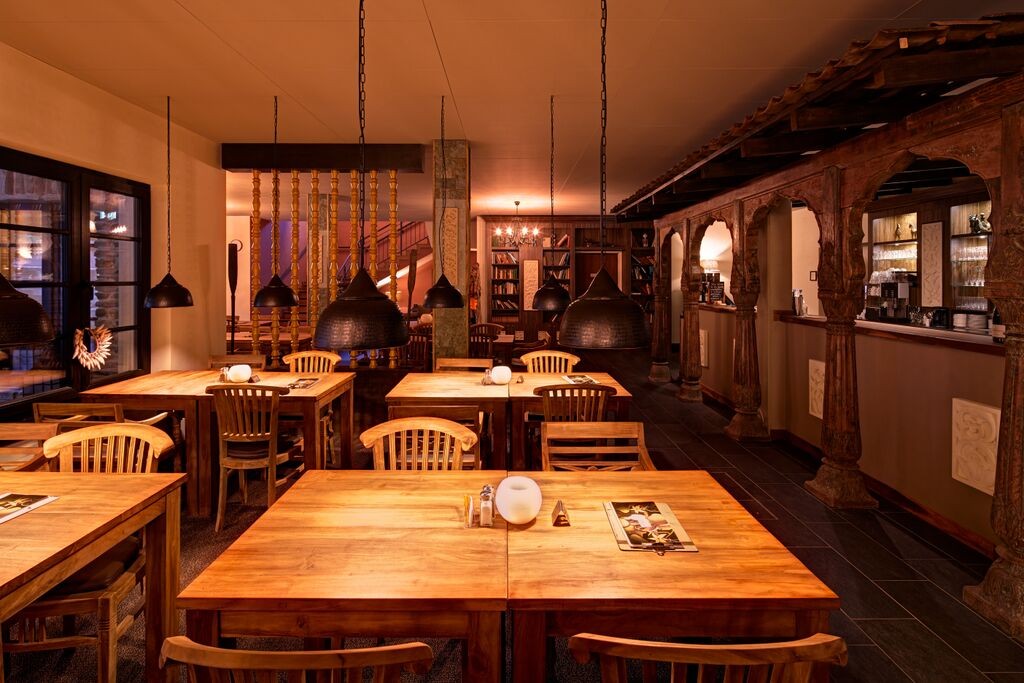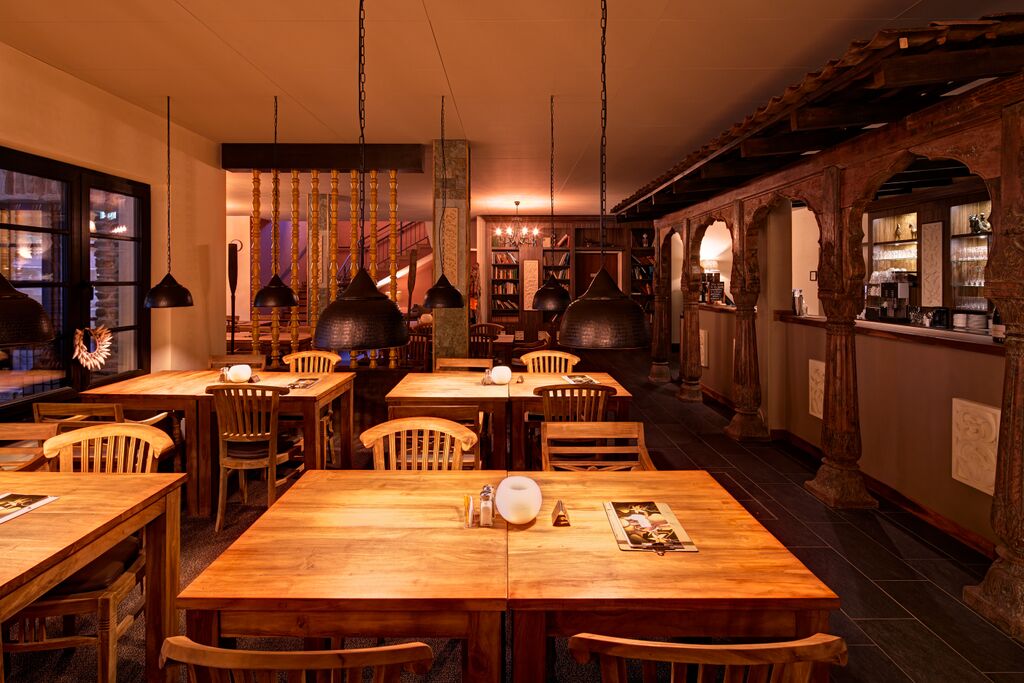 The restaurant's cuisine is focused on light, fresh, healthy dishes with a Mediterranean and Asian flair. The chef only uses local and organic products, as well as free-range meat. I had the beef stir-fry with a spicy chili-ginger-garlic sauce and can vouch for its tastiness (see the full menu).
The full-service bar includes wine, beer, and cocktails like the Hugo. You can even ask your server's assistance to do a food and wine pairing for your meal. On nice days, you can opt to eat outside on the terrace. You can also order drinks from the comfort of your poolside chair.
For obvious reasons, you're required to wear clothing while you eat your meal. My friends and I simply wore our spa robes and slippers while we dined inside. It was a luxurious experience to say in the least.
What do you think of Vabali Spa in Berlin? Would you spend a day here?
Location
Vabali Spa
Seydlitzstraße 6, 10557 Berlin
http://www.vabali.de/en/
Good to Know
1) This is a perfect way to spend the day alone, with friends, or even better, with lovers. My friends and I had so much fun and have definite plans to visit again over winter. You really don't feel like you're in Berlin at all even though it's less than a 10 minute walk from the central station, Berlin Hauptbahnhof.
2) The spa's open from 9 a.m. to 12 a.m. daily.
3) Rates for two hours are from 20,50 €, for four hours from 27,50 €, and for the day from 35,50 € (plus and extra 2,00 € on the weekends and public holidays).
4) Due to the high amount of nudity in the spa, privacy is one of Vabali's topmost concerns. Absolutely no mobile phones are permitted. Leave your phone in the locker and help the spa maintain a peaceful and relaxing environment.
5) It's easy to get lost in love with your partner once you're within the confines of the spa. It might be hard, but it's best to reserve your lusty ways for later on and keep your public displays of affection to a minimum.
6) While most Germans get the gist, the nudity aspect seems to have other people thinking that Vabali Spa is something that it's not. So let's get this straight – it's not a swingers club, but a health and wellness facility. Berlin has other places for those kind of things.
7) Smoking's permitted outdoors in designated sections.
8) If you're looking for a place to stay in Berlin, check with booking.com.
9) If you're looking to explore Berlin on a deeper level, experience it on a guided tour.
10) If you like our Germany content, browse through some of our top posts.
*Disclosure – All photos in the post are courtesy of the spa. This post also contains some affiliate links. If you book a tour or hotel, I'll earn a tiny commission at no extra cost to you. Thanks for your support.