The Bratislava Christmas Market At The Main Square – Estimated reading time: 5 minutes
The Christmas market in Bratislava's Old Town may not be as pretty as some other Christmas markets out there, like the one at Berlin's Gendarmenmarkt, but it remains one of my favourite.
Years back, I spent a couple of happy hours enjoying the Bratislava Christmas market, sipping on mulled wine, chowing down on a delicious sandwich, and wandering the surrounding area by foot. The atmosphere of the Christmas market was fairly casual, filled with more locals than tourists, and there weren't any long queues. You could take your time to enjoy the market without feeling stressed or pressure to hurry. Exactly my style!
Check out my photos of the Bratislava Christmas market to get an idea of the vibe and why you should make the visit it for yourself.
The Bratislava Christmas Market At The Main Square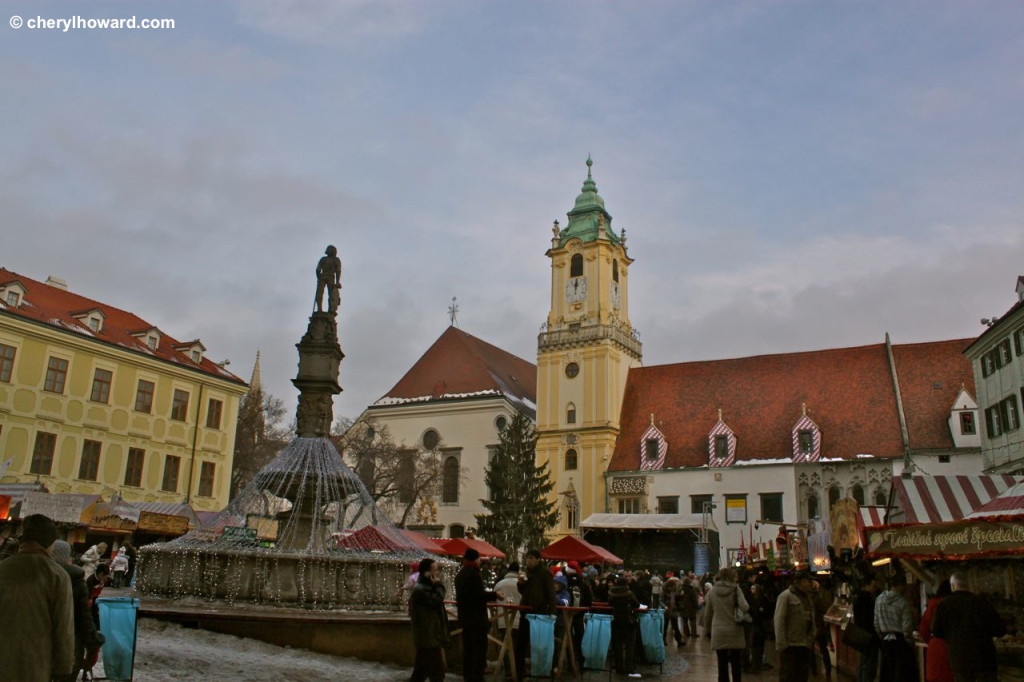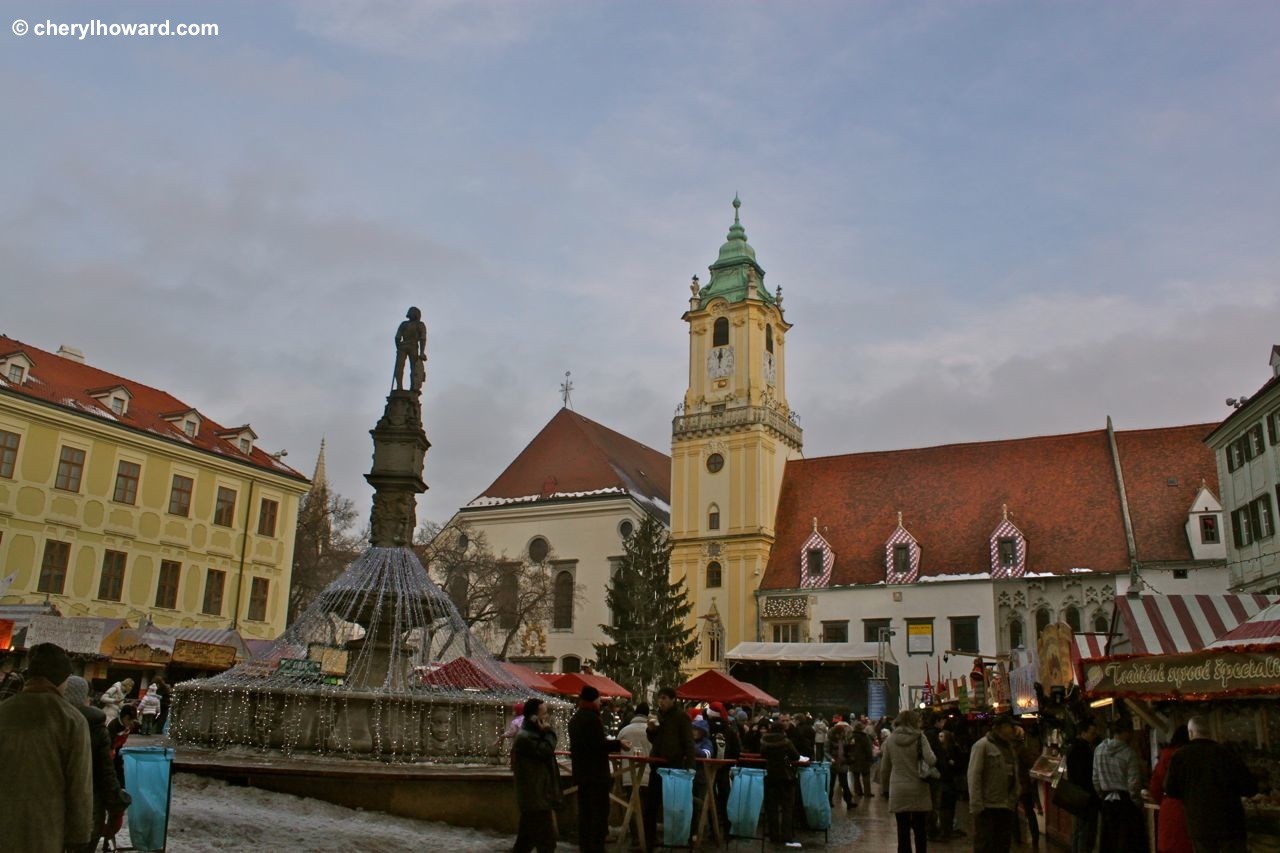 As you can see, the square is full of many stalls and festively decorated. I wish I'd been able to see the Christmas market by night.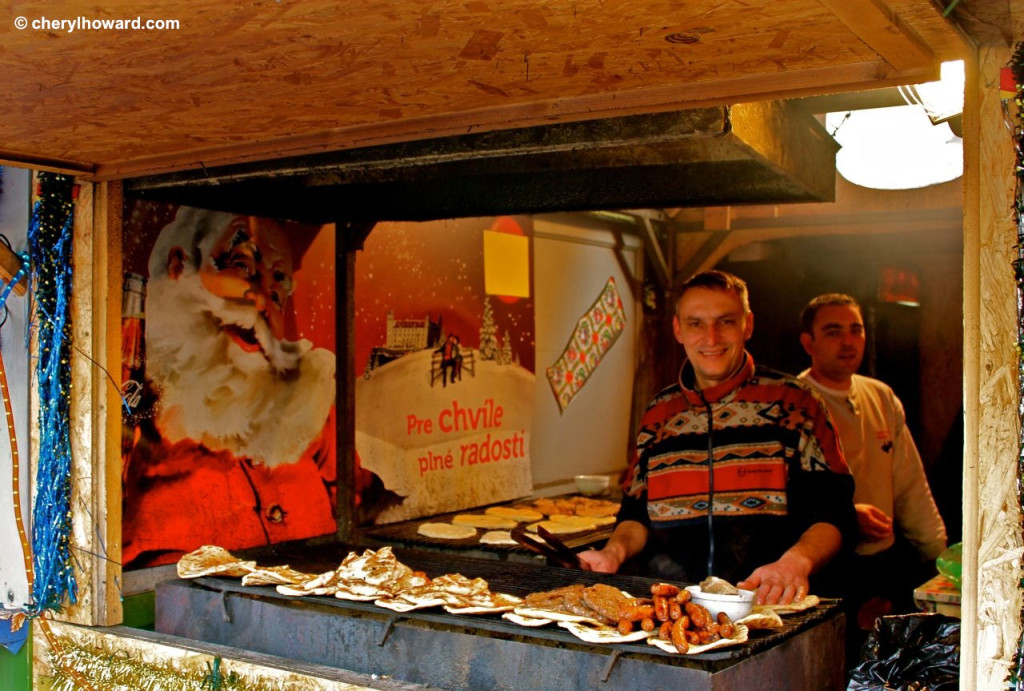 After taking photos of the square, it was time to indulge in food and drink, as well as browse the stalls to see what was on offer.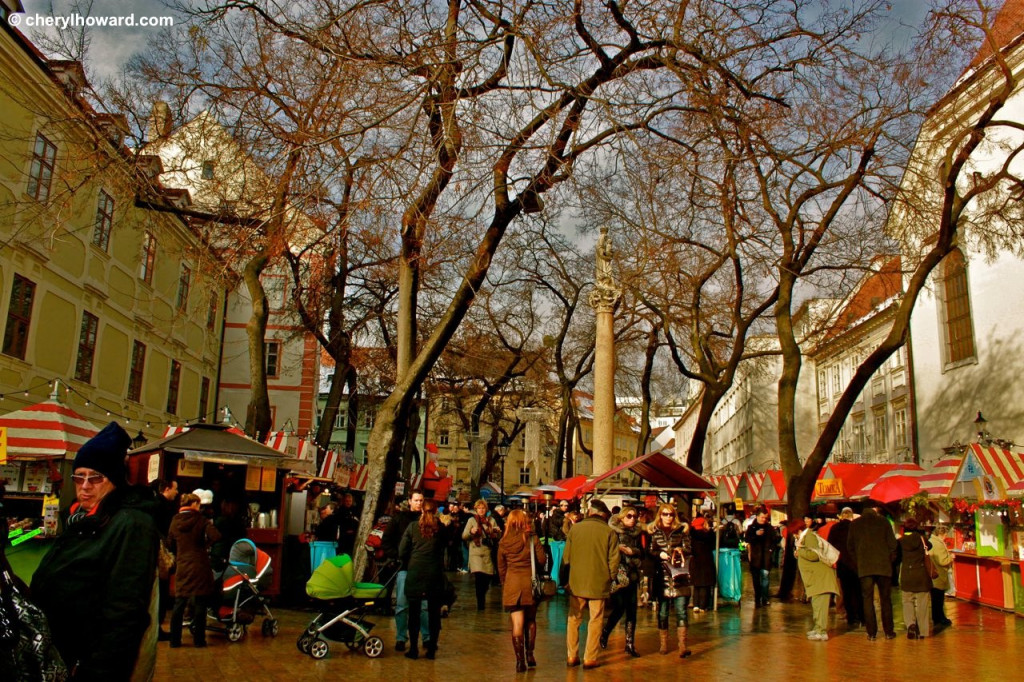 So what is it about this particular Christmas market in Bratislava that I love so much? Aside from the several very tall, dark and handsome men I spied, the fact that it's not so touristy resonated well with me. The fact I had a very tasty sandwich and a cup or two of very good mulled wine, sweetened the deal.
What do you think about the Bratislava Christmas market? Do you have further city tips for our readers? Drop us your best recommendations in the comments section.
Location
Good To Know
1) When visiting Bratislava, find yourself a place to stay with booking.com.
2) Make your time in Bratislava special, by booking a guided tour.
3) If you love Christmas markets, check out some of our top recommendations of different markets across Europe:
If you like this post, share it on Pinterest.
*Disclosure – This post contains some affiliate links. If you book a tour or hotel, I'll earn a tiny commission at no extra cost to you. Thanks for your support!