One of my fondest festive memories was touring the Christmas market at Schönbrunn Palace in Vienna. Hungover from excessive partying the night before, I woke up early on Christmas morning to tour the castle and enjoy one final Christmas market before heading home. Tired, unsure how I was even managing to walk, there I was strolling through a palace courtyard drinking a steaming cup of mulled wine (because of the hair of the dog!)
While the inside of the palace was beautiful as expected, it wasn't that interesting for me. On the other hand, wandering the outdoor area surrounding the castle, looking at the exquisite details of the castle's exterior, watching the snowfall, and perusing the stalls at the small Christmas market was way more fun.
Schönbrunn Christmas Market In Vienna, Austria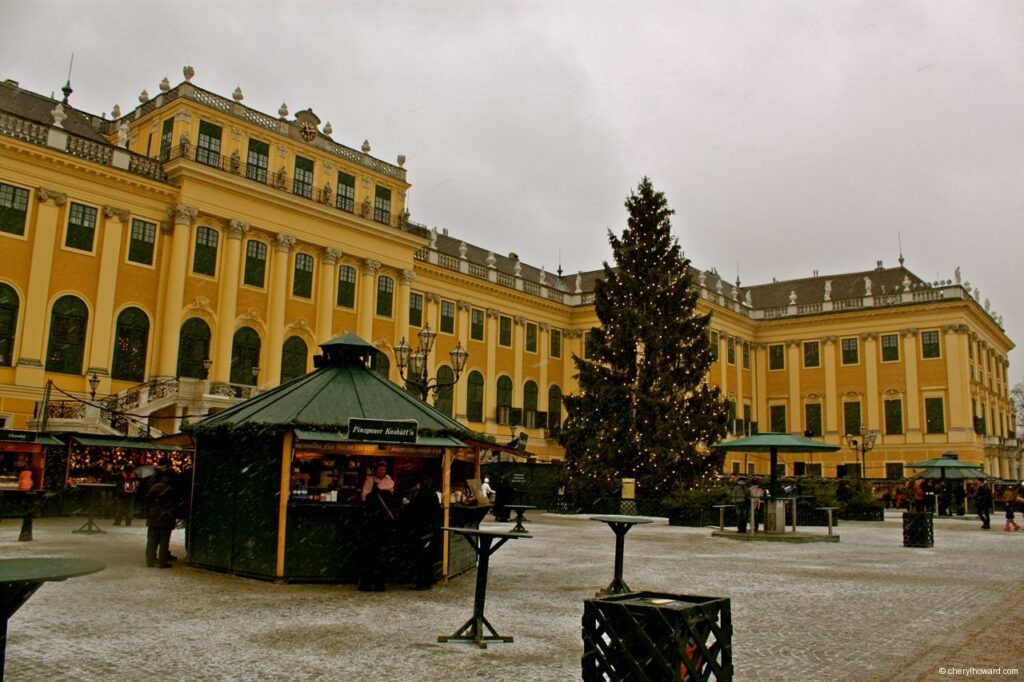 Christmas Markets in Vienna, Weihnachtsmarkt in German, are especially beautiful. The fact that the Schönbrunn Christmas Market is situated directly beside a historic Baroque castle blows this Canadian girl's mind! That it was snowing the day I visited and there weren't too many people there as it was Christmas Day, only made this market more appealing.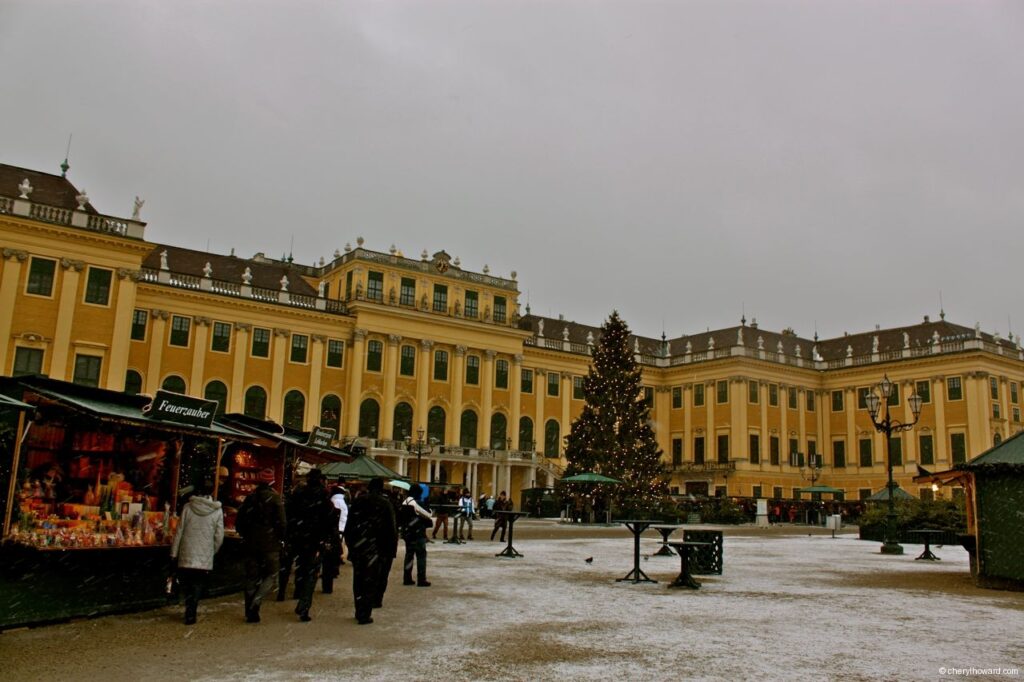 Little did I know that six months after this trip, I'd move to Berlin and visit beautiful Christmas markets every year. So far my favorites are WeihnachtsZauber Gendarmenmarkt and Weihnachtsmarkt Schloss Charlottenburg – which is also located beside a castle (be still my beating heart, seriously!).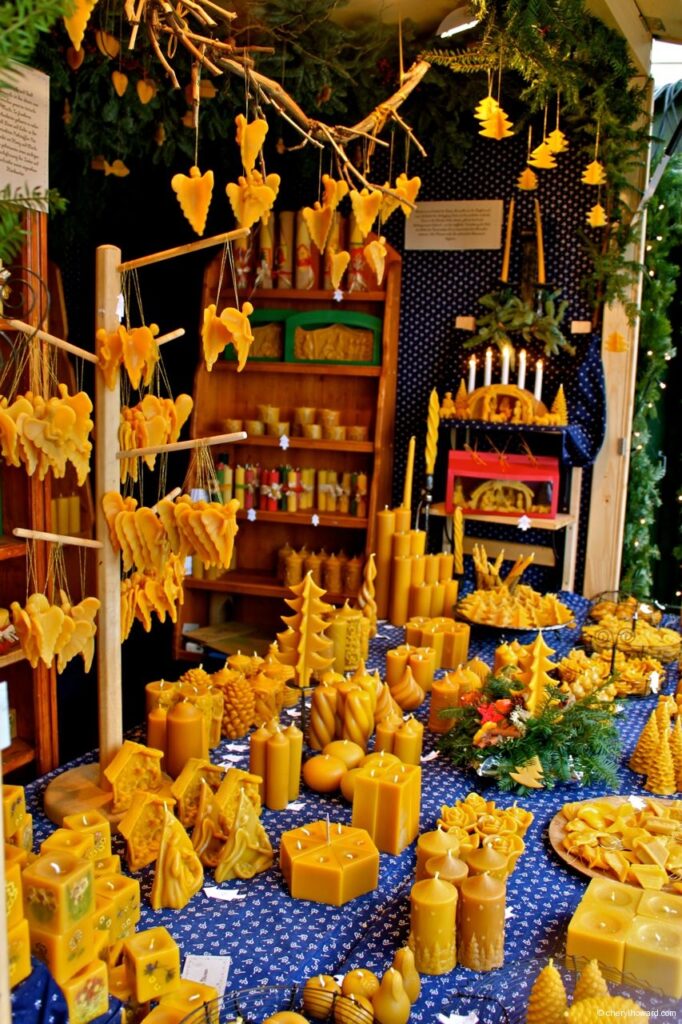 Aside from the beautiful and historic setting I could barely wrap my mind around, there were loads of stalls with hand-crafted Christmas decorations, candles, ceramics, and more.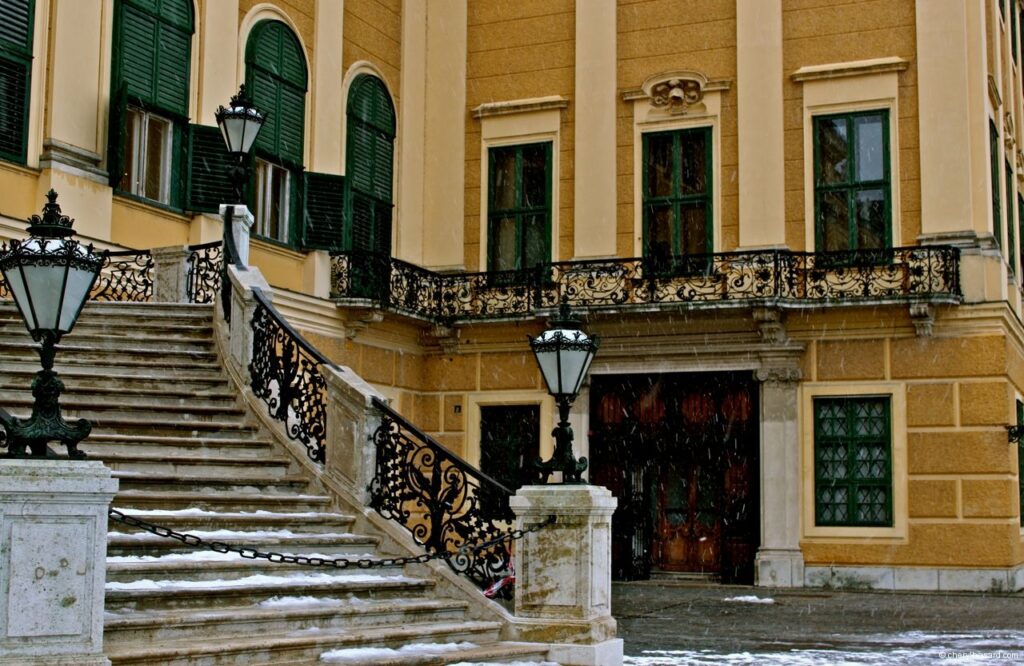 The snowy weather that day made the experience at the Christmas market very memorable.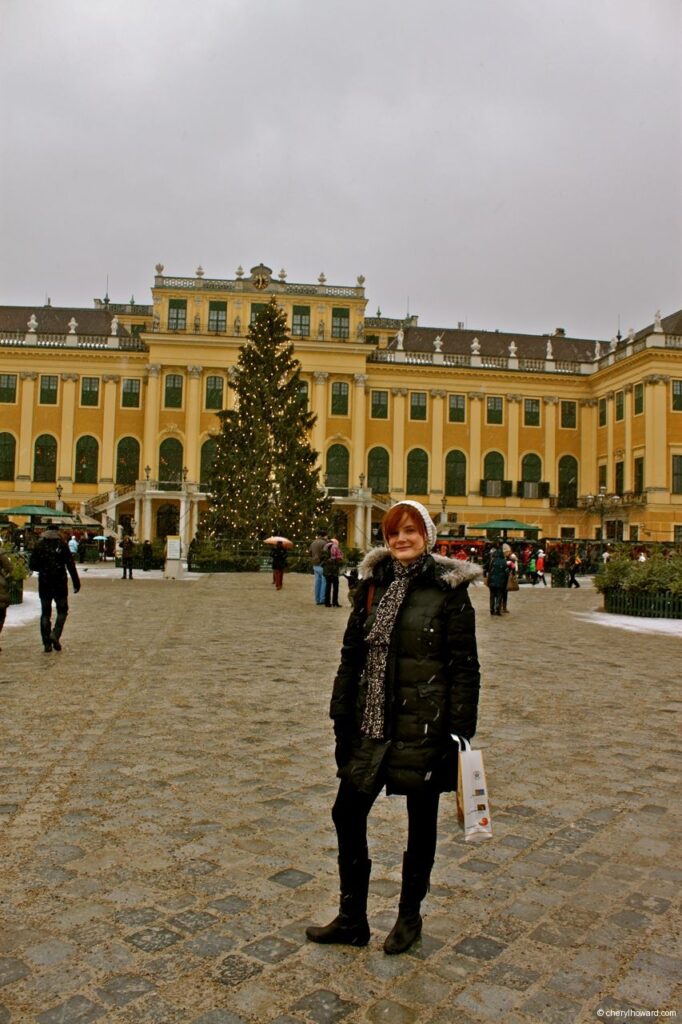 There I am, one happy (and hung-over) tourist visiting Vienna.
What do you think about the Schönbrunn Christmas Market? Have you visited any other notable sites around Vienna? Give us your best city tips in the comments below.
Location
Schönbrunn Palace
Schönbrunner Schloßstraße 47, 1130 Wien, Austria
https://www.schoenbrunn.at/
Good To Know
1) One unique thing about this market is that it was open on Christmas Day! Most of them are usually closed by this time, so if you are a tourist, this is one fine place to spend your day. So to know if the market will be open and the related hours of operation, check Visiting Vienna's website.
Need a place to stay while you're in Vienna, book a hotel, private apartment, or even a hostel through booking.com.

2) Make your time in Vienna special by going on a guided tour experience with Get Your Guide.
3) Looking for even more European travel content, give some of our other posts a read.
4) If you're visiting Vienna and are looking for ways to minimize your holiday expenses, check out these Vienna budget travel tips.
*Disclosure – This post contains some affiliate links. If you book a tour or hotel, I'll earn a tiny commission at no extra cost to you. Thanks for your support!