Yes, it's that time of the year again! Can you believe Christmas is almost upon us? One of my favourite things to do during the festive season in Germany is to hit up all the Christmas markets I can.
I count myself lucky to live in a country where Christmas markets are such a major part of the holidays. Meeting up with friends, family, or colleagues, drinking a cup of mulled wine, chowing down on a sausage – you can't but help smile and get caught up in the Christmas spirit.
Recently, I visited my favorite Christmas market in all of Berlin, the WeihnachtsZauber Gendarmenmarkt.
Berlin Christmas Market Guide, WeihnachtsZauber Gendarmenmarkt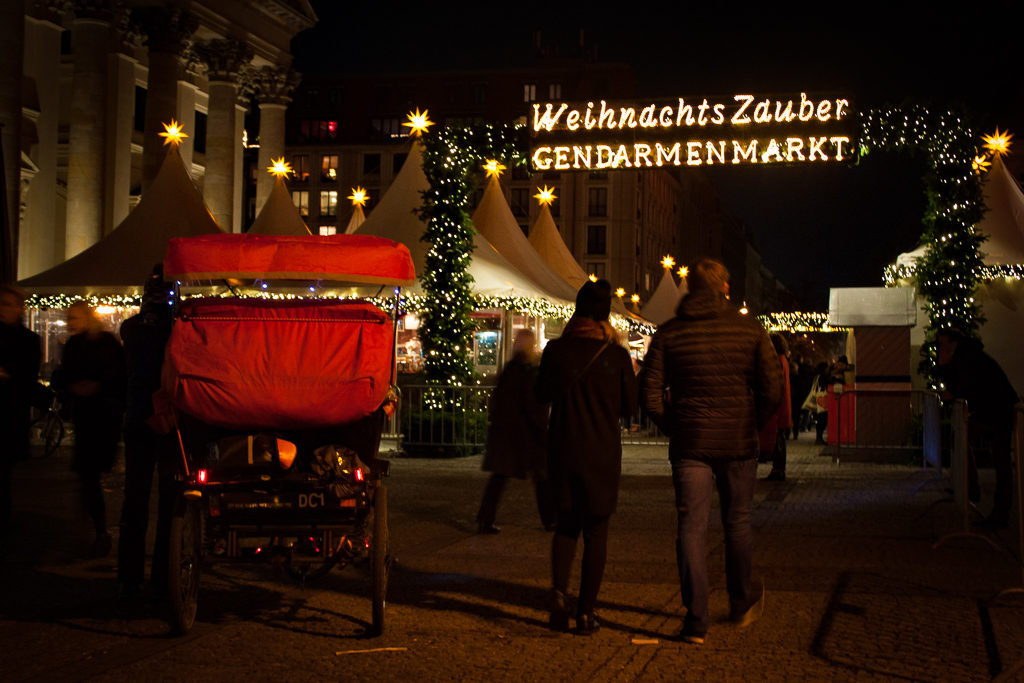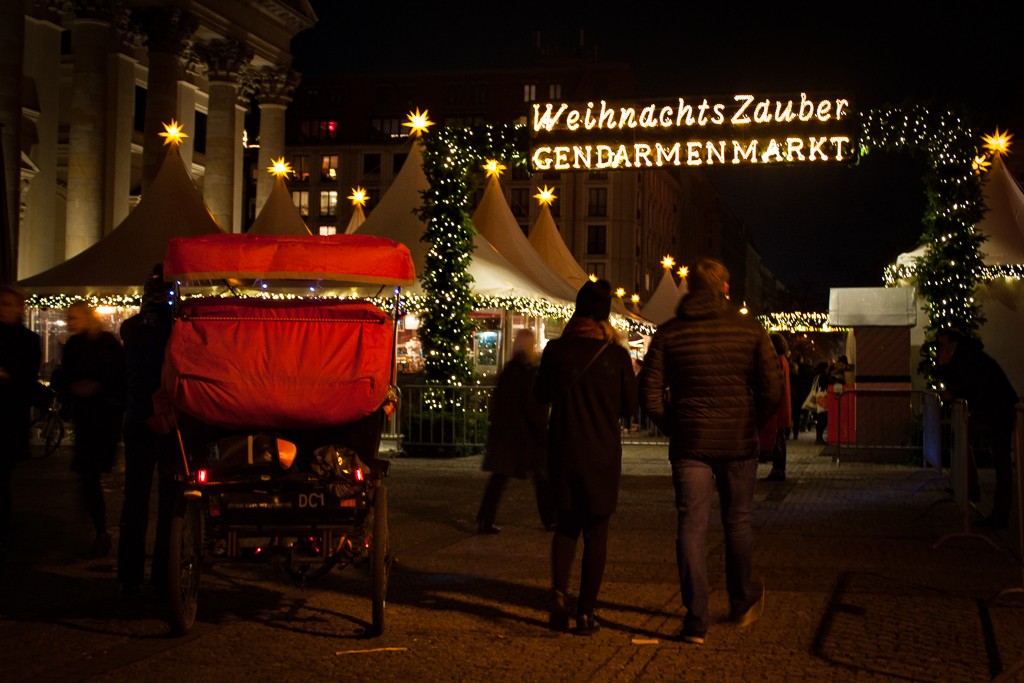 While the Christmas market at Schloss Charlottenburg is really beautiful, it somehow doesn't compare to the Christmas market at the Gendarmenmarkt. The atmospheric WeihnachtsZauber Gendarmenmarkt is situated in a square surrounded by the Französischer Dom, Deutscher Dom, and the Konzerthaus and is lit up by more than 1,000 strings of lights.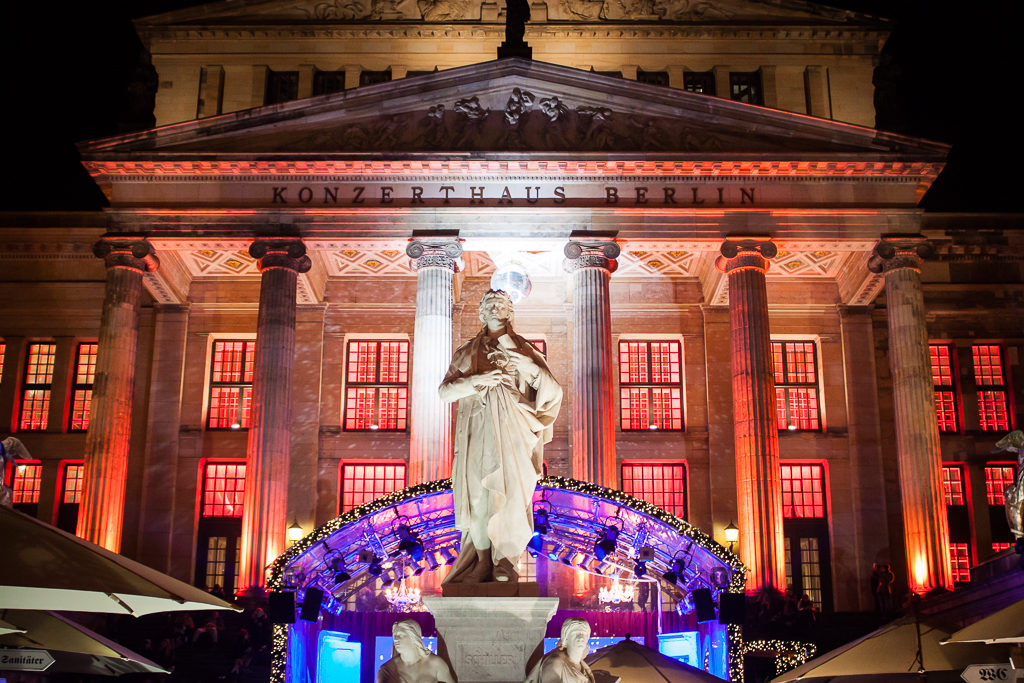 With about 60,000 visitors annually (pre-pandemic mind you), people visit the market not only to soak up the festive ambiance, but to indulge in top notch food from one of many food stands and restaurants, shop from tons of different vendors selling Christmas decorations, and take in various musical performances.
Recommended reading: The centrally located Circus Hotel Berlin has a rooftop terrace, cool restaurant & bar area, and spacious rooms with super comfortable beds. Find out why you should stay there!
Food and Drink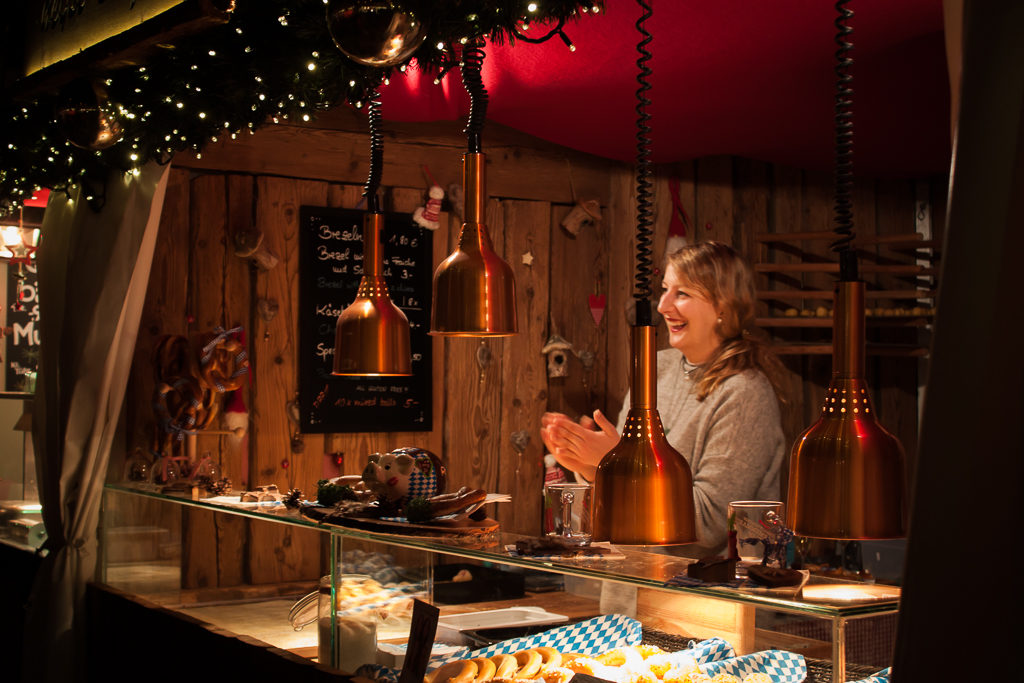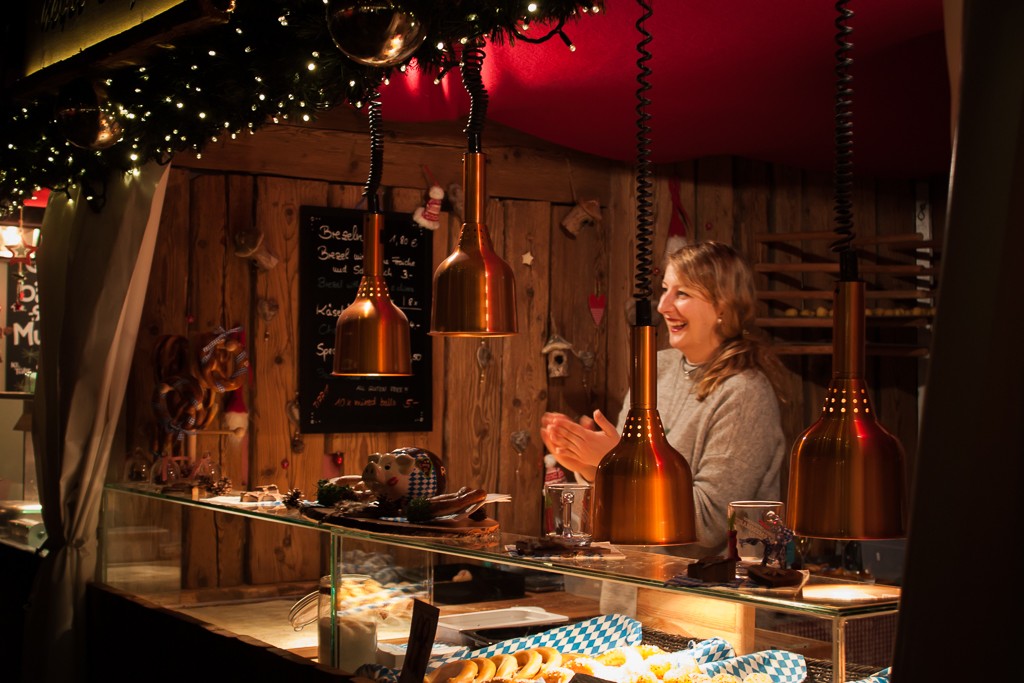 One of the first things you'll want to do once is grab a hot and steaming cup of Glühwein (mulled wine). This warm and spicy drink is popular at Christmas markets in Germany and is the perfect thing to warm you up on a cold winter's night. Even better is adding a shot of Amaretto (or another spirit), to make your drink even more tasty.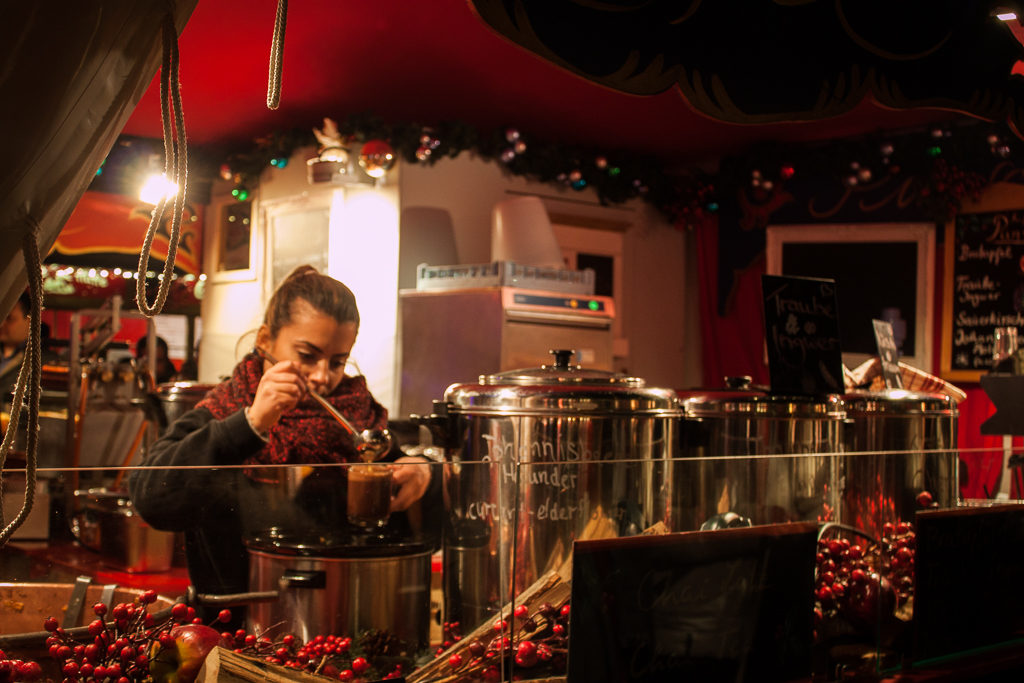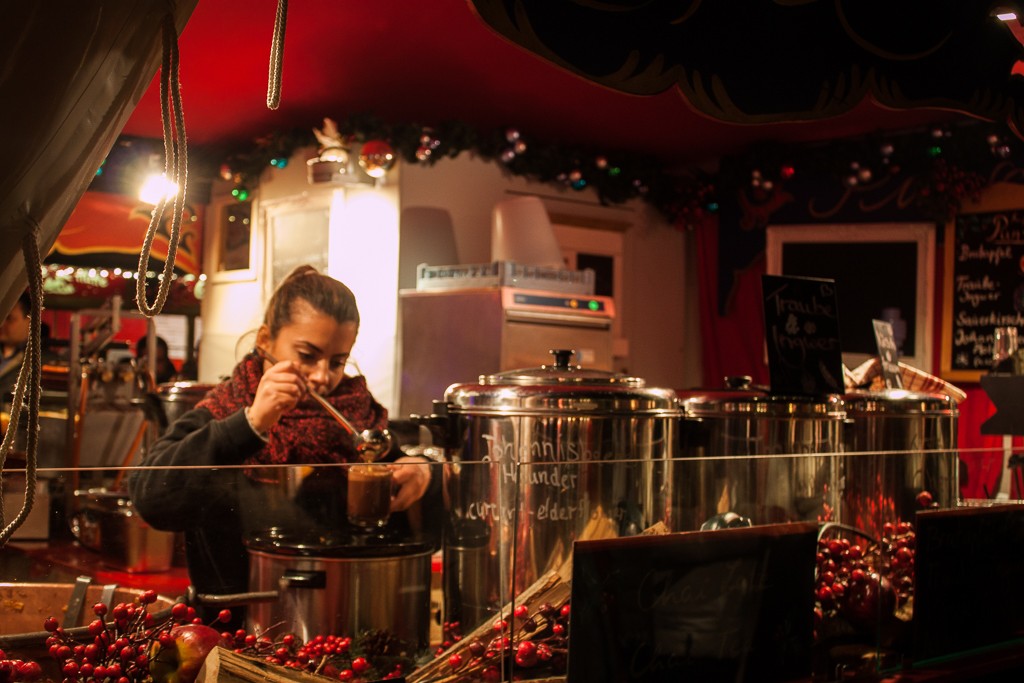 Pro tips: Drink it fast as cold mulled wine is not very tasty at all. You can either keep your cup as a souvenir or return it to any one of the stands to get a small €1-2 deposit back.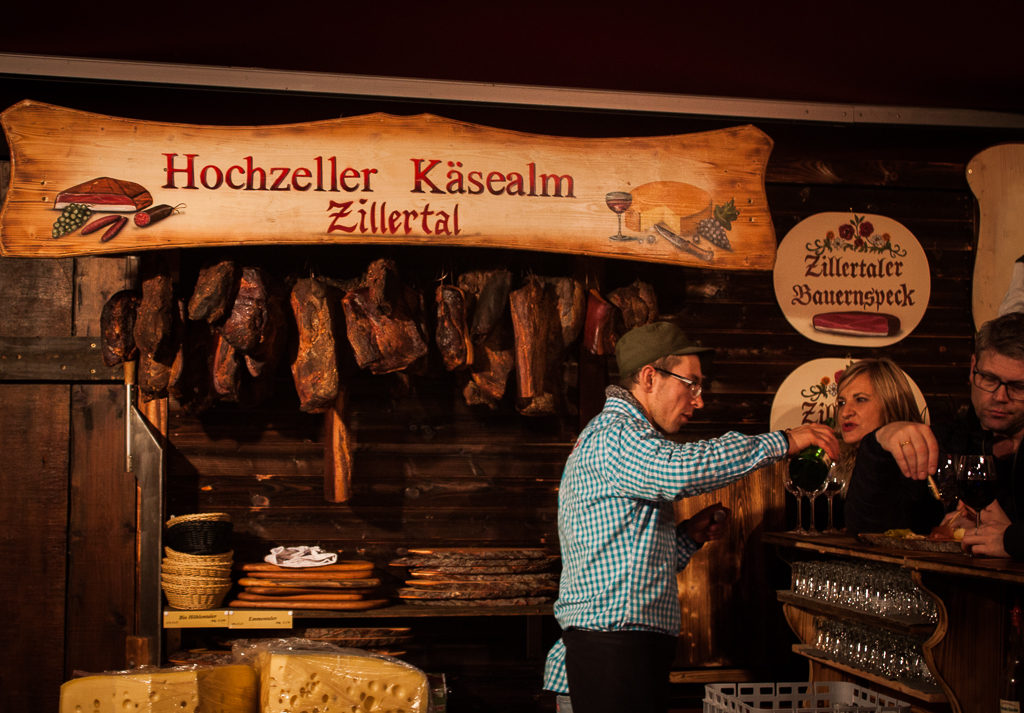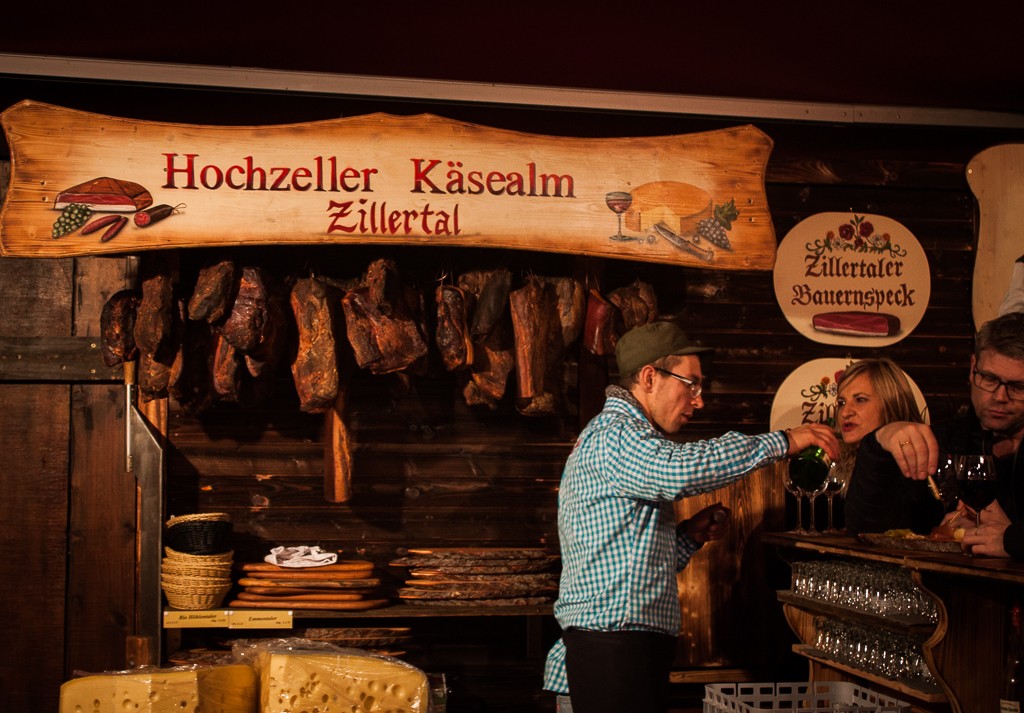 You've had a drink (or two), so what next? Eat to your heart's content, as the WeihnachtsZauber Gendarmenmarkt has lots of food on offer like sausage, Belgian waffles, hot soup, steak, cheese, ginger cookies, and so much more.
If you're feeling cold (or lazy), grab a table at one of their many makeshift restaurants (some run by top chefs) to warm up and relax for a spell.
Christmas Shopping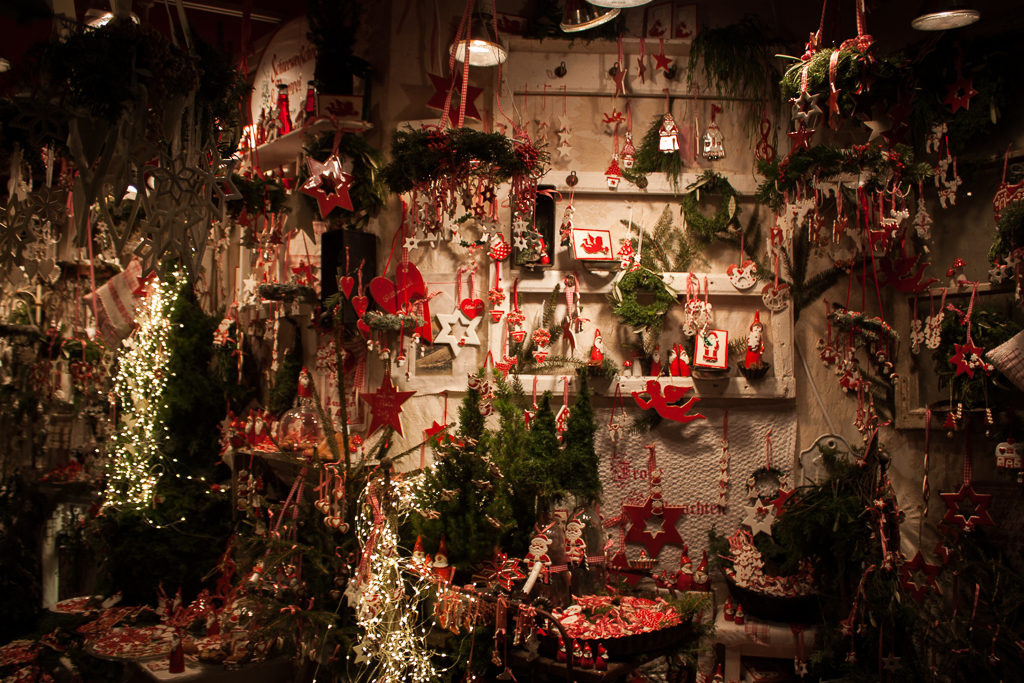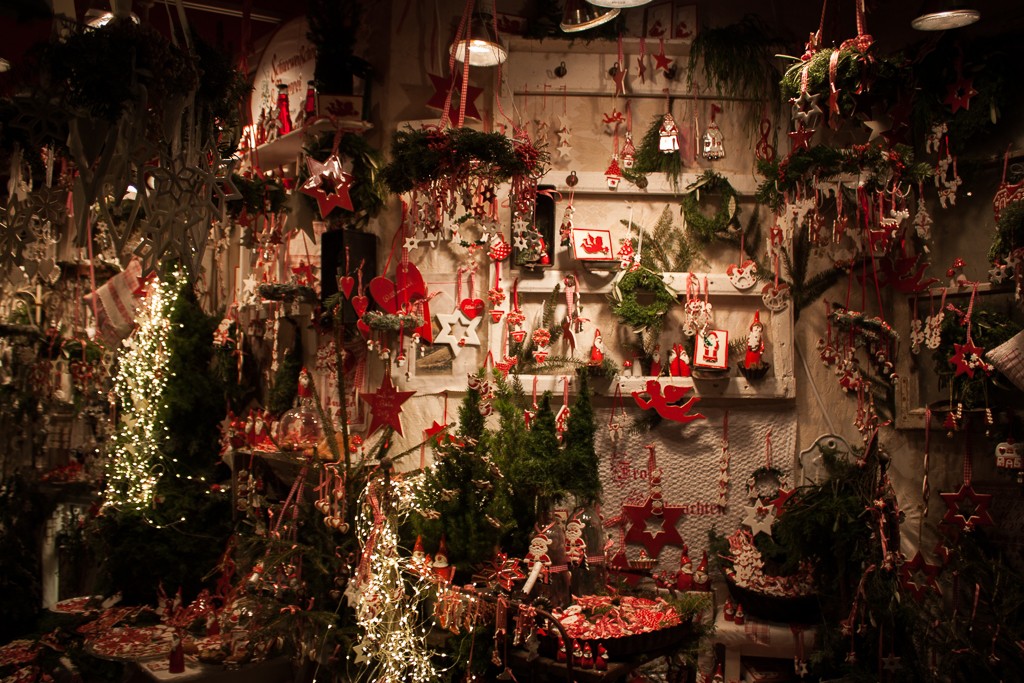 While decorating my house for Christmas isn't my thing (I'm content with a simple poinsettia and a few red holiday candles), at the WeihnachtsZauber Gendarmenmarkt, you'll find all sorts of Christmas decorations available for purchase – some tasteful and others a little garish.
Musical Performances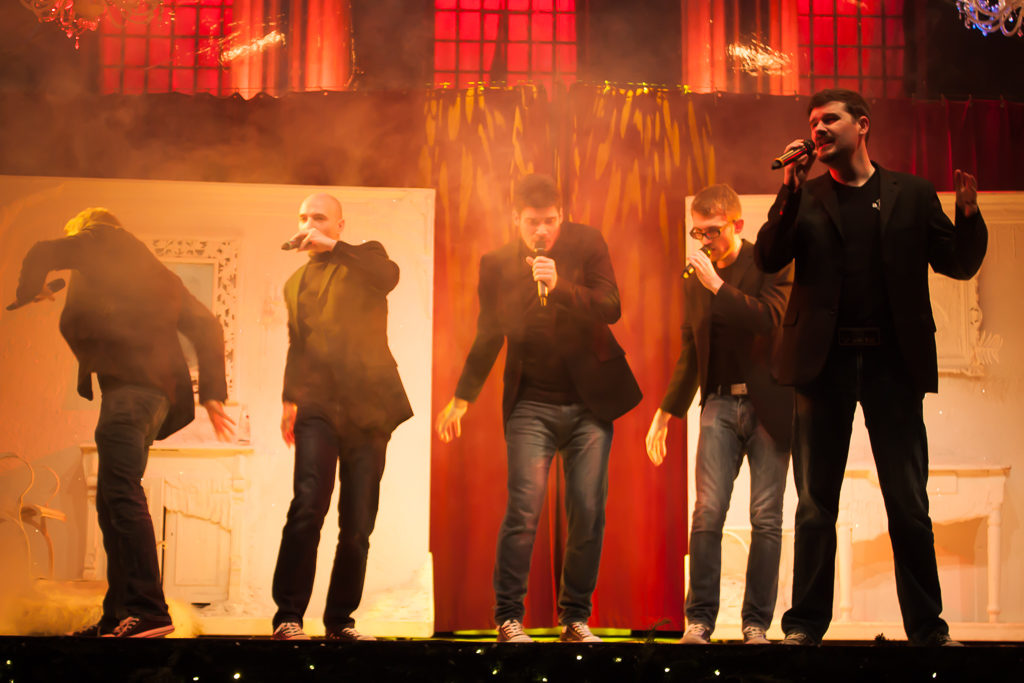 To keep market-goers entertained each day, there's a full roster of musical performances at WeihnachtsZauber Gendarmenmarkt. You'll hear gospel singers, jazz bands, and other singers like the guys pictured here who sing random songs other than just Christmas carols.
What do you think about this Christmas market at Berlin's Gendarmenmarkt? Do you have any other Christmas market tips for Berlin? Drop us a note in the comments.
The Location Of WeihnachtsZauber Gendarmenmarkt
Where can you find this Christmas market? The WeihnachtsZauber Gendarmenmarkt is located at 10117 Berlin.
WeihnachtsZauber Gendarmenmarkt FAQ
We answer your most frequently asked questions about the Christmas market:
1) When is WeihnachtsZauber Gendaarmarmenmarkt open in 2021?
The WeihnachtsZauber Gendarmenmarkt opens on November 22and will remain open through to December 31, 2021. From Sunday – Thursday, the market is open from 11:00 – 22:00, and on Friday and Saturday, the market is open from 11:00 – 23:00. On Christmas Eve (Dec 24), the market is open from 11:00 – 18:00 and on New Year's Eve, the market is open from 11:00 – 1:00 the following day
2) How much does it cost to enter the Christmas market?
Admission is €1 and proceeds from ticket sales go to a local charity. Admission is free for children under 12 years old. Buy your ticket before getting in line.
3) Can I bring my dog with me to WeihnachtsZauber Gendarmenmarkt?
Dogs aren't permitted inside the market unless they're a designated guide dog.
4) Are there security measures in place at the Christmas market?
Yes. You need to pass through security before entering the market. Be patient and let them look through your bag(s). Suitcases and large backpacks aren't allowed for safety reasons.
5) Are pictures and videos permitted at the market?
Most certainly, as you can see from my photos above! It's a place that just begs to be photographed. However, be mindful of people around you who may not want to appear in what may end up in your social feed later on.
6) How busy is WeihnachtsZauber Gendarmenmarkt?
The market's extremely busy on weekends and holidays. Check out the market during the week to avoid massive crowds.
7) How much time should I spend at WeihnachtsZauber Gendarmenmarkt?
That's entirely up to you. I'd recommend at least an hour, giving yourself time for a cheeky cup of Gluhwein, browsing/shopping the stands, watching the live performances, and soaking up the atmosphere. Even longer if you're meeting up there for social reasons or plan on a longer sit-down meal.
8) What are the nearest metro stops?
Hausvogteiplatz (along the U2) and Stadtmitte (along the U2 or U6 lines) are both within close proximity to Gendarmenmarkt. You can easily walk from S+U Friedrichstraße and it will take about 10 minutes.
9) How can I find out more about WeihnachtsZauber Gendarmenmarkt?
Visit their website for more information.
Transportation Options In Berlin
Here is a high-level summary about available transportation options in Berlin, Germany:
1) To travel to Berlin's city center, you can go with a train, taxi, or bus:
2) How to get around in Berlin:
Where To Stay In Berlin
1) If you need somewhere to stay in Berlin, take a look at options with booking.com.
2) Alternatively, check out our top recommendations for hotels in Mitte.
Paying For Things In Berlin
Our pro tips help you manage your finances when you're travelling in Germany:
1) Germany uses the Euro:
2) Germany is about average on the cost scale compared to other European destinations. Berlin is even cheaper, so you shouldn't find it hard on your wallet when it comes to booking accommodation, dining out, and more.
3) If you can avoid doing so, exchange your money in the city center, as exchange rates at the airport tend to be on the high side.
Good To Know About Berlin
Other things to know about the German capital?
1) Make your time in Berlin special and book a guided tour with Get Your Guide.
2) If you love Christmas markets in Europe, check out some of our favourites.
3) If you're a fan of Christmas markets in general, we also recommend reading The Best Christmas Markets In Germany and this one, Best Christmas Destinations in Europe.
*Disclosure – This post contains some affiliate links. If you book a tour or hotel, I'll earn a tiny commission at no extra cost to you. Thanks for your support!