Do you believe in love at first sight? I know that do. However, I'm not talking about two people falling head over heels in love with one another but rather travelers falling in love with a destination.
These destinations overwhelm you and in a good way. They bring joyful tears to your eyes. Suddenly, reality's better than anything you could have ever dreamed. You find yourself so happy that it's hard to fall asleep at night. Reluctantly you board the plane home and sadness lingers for weeks and months on end, as you mourn the separation. Returning becomes your single obsession.
Who's my great love? None other than the beautiful city of Budapest. I first visited in December 2011 and knew right away that I'd come back. I've returned so many times since then, I've lost count.
Photos From A Budapest Boat Cruise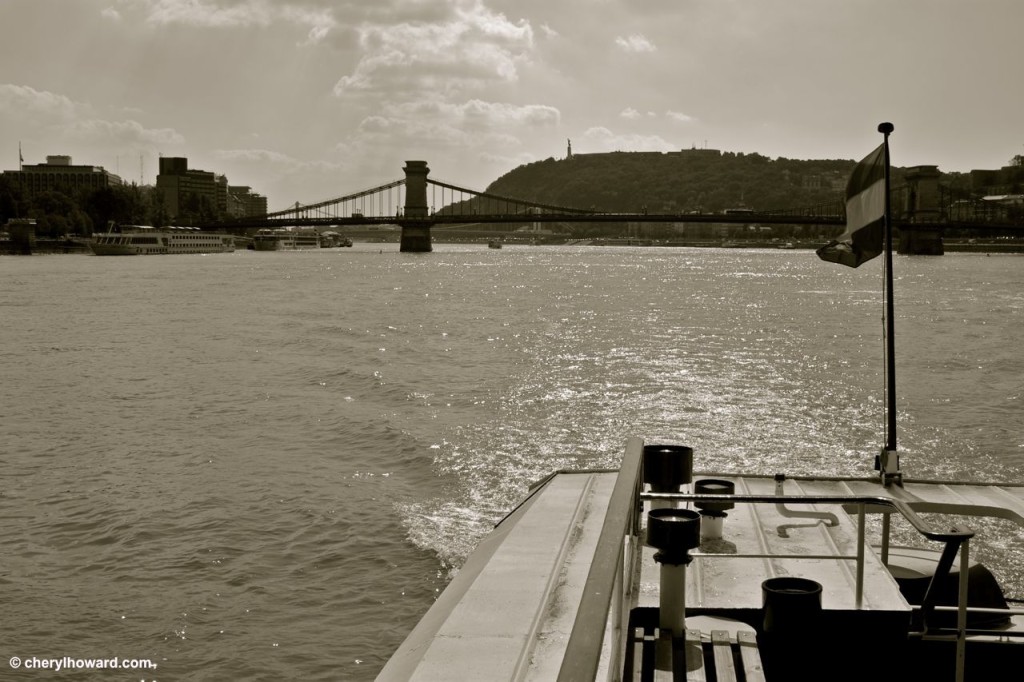 On one of my visits, I finally got a chance to take a Budapest boat cruise along the Danube. You'll whiz past the stunning Parliament building, the architectural marvel that is the Chain Bridge, and Buda's massive Castle District.
I'd also recommend that after you do a daytime boat cruise, do it all over again and take a Budapest boat cruise at night. Taking one of these cruises along the Danube is fairly cheap and the perfect activity for any budget traveler.
What do you think of these photos from a Budapest boat cruise? Do you have any other tips for the city? Tell us about it in the comments.
Good To Know
1) When you're in Budapest, find a flat, hostel, or hotel with booking.com.
2) Make your time in Budapest even better and go on a tour with Get Your Guide.
3) Check out some of our reader's favorite posts about Budapest:
*Disclosure – This post contains some affiliate links. If you book a tour or hotel, I'll earn a tiny commission at no extra cost to you. Thanks for your support!