For me, travel is all about having those surprising, yet unforgettable magical moments that leave you simultaneously awestruck and happy. Whether it be waking up really early to watch the sunrise in Spain or walking through castle grounds in Prague on a snowy winter day, I absolutely live for these types of moments. They're pretty much what inspires me to keep on traveling.
While in Budapest years back, I stayed at the Four Seasons Gresham Palace in a luxurious room overlooking the wide expanse of the Danube River. Arriving in the morning, I walked out to our terrace to soak up the panoramic view which included notable landmarks like the Chain Bridge, Buda Castle, and Matthias Church. I was enthralled, but at the time I had no idea what it would be like when later that evening the sun set and darkness slowly settled over the city.
Photos Of A Stunning Budapest Sunset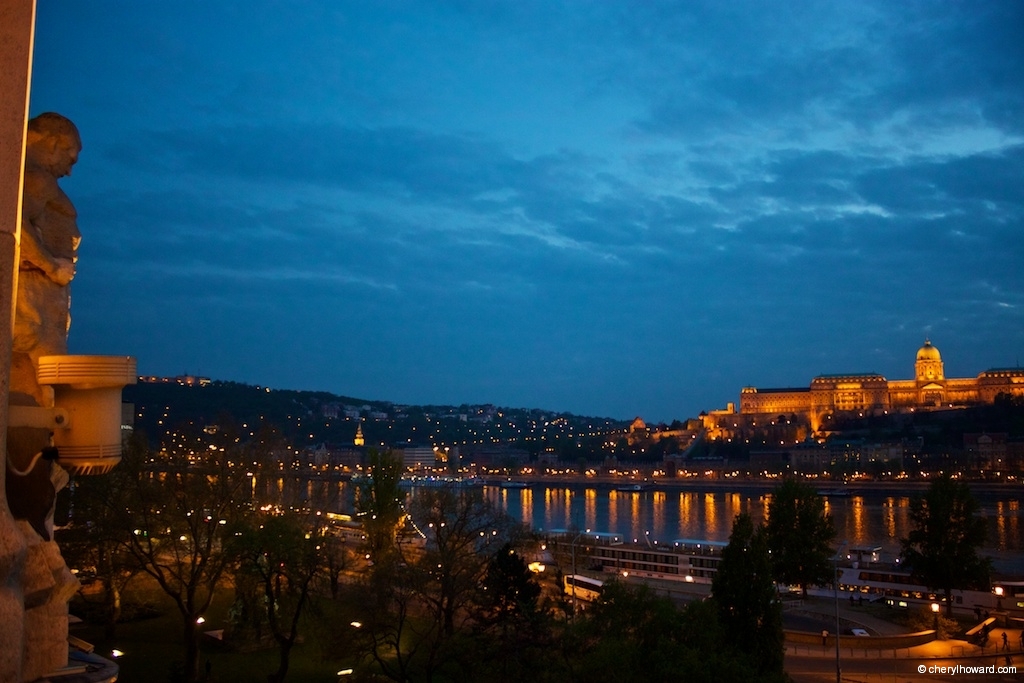 I was fortunate enough to be treated with these pink and blue-hued skies. I stood there on the terrace for a long time, watching the movement of the city, and observing the quickly changing backdrop.
You can easily see why I love Budapest so very much and have visited the city, time and time again.
What do you think about these photos of a Budapest sunset? Do you have tips for the city? Tell us about them in the comments.
Location
Good To Know
1) Find a place to stay while you're in Budapest by looking at options from booking.com.
2) Make your time in Budapest memorable and go on a tour with Get Your Guide.
3) If you love Budapest as much as we do, check out some of our favorite posts.
*Disclosure – This post contains some affiliate links. If you book a tour or hotel through any of these links, I'll earn a tiny commission at no extra cost to you. Thanks for your support!