I remember it as clearly as if it happened yesterday. But this particular unforgettable travel moment happened years ago on one night in April. It was a warm, foggy, and wet night in Budapest. A seeming gloomy and forlorn mood was cast over the city.
Some people use this type of weather to stay home and snuggle up under the blankets with a good book. Me? I was out walking around the city, as the romantic in me just loves days like this, especially in my favorite place in the world.
I was happily strolling across the Chain Bridge with a friend heading from Pest over to Buda for dinner. Breathing deeply, I sighed with happiness and felt a deep sense of contentment as I took in the familiar landscape of Buda Castle, the Parliament Building, the Four Seasons, and the Danube, and well, quite simply felt at home.
Breaking my reverie, my friend suddenly exclaimed "Isn't Budapest romantic? This city is beautiful. In fact, I think it's even nicer than Prague." I stopped, turned, and looked at him smiling. I'd never met someone who felt the same way as I did about Budapest. For this reason, I'll always treasure that moment.
Photos Of The Chain Bridge In Budapest At Night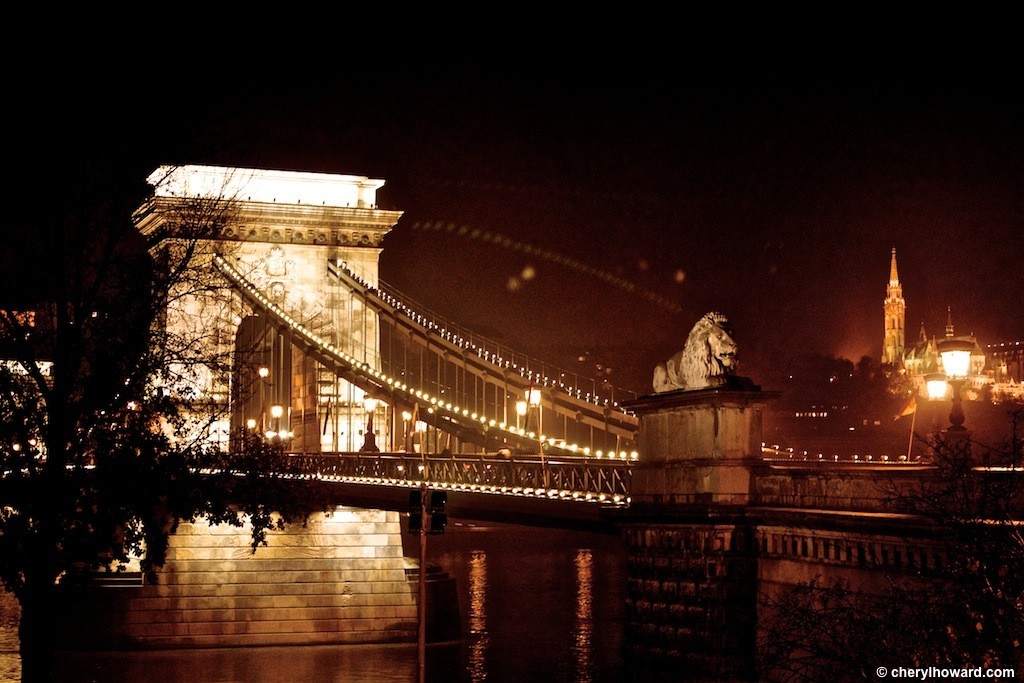 Budapest is an extremely picturesque city which can be best experienced by walking across the Chain Bridge, (Széchenyi Lánchíd) either day or night. I enjoy doing this so much that I make an effort to walk across this bridge each time I visit Budapest. Nighttime is also a perfect time to stroll any city like Prague, Krakow, and Vienna to name just a few. For me, Budapest by night is when the city is at its finest.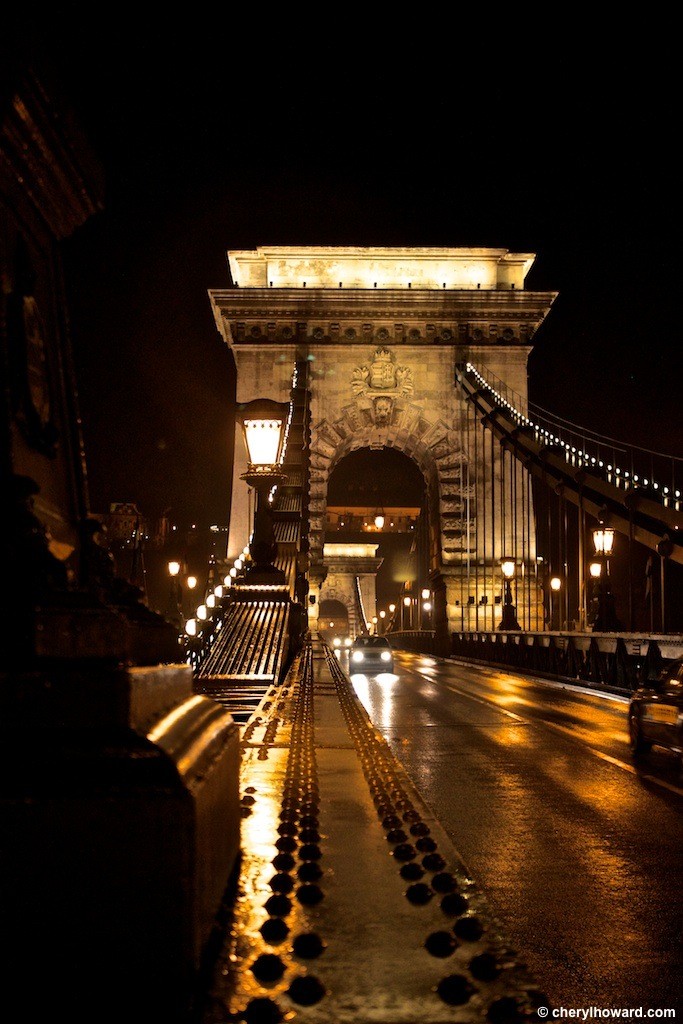 This historic suspension bridge that connects the Pest and Buda sides of the city is a monument in itself. Opening up in 1849, it was hailed as a "modern engineering wonder" and seen as a significant achievement further linking East and West, North America, and Europe.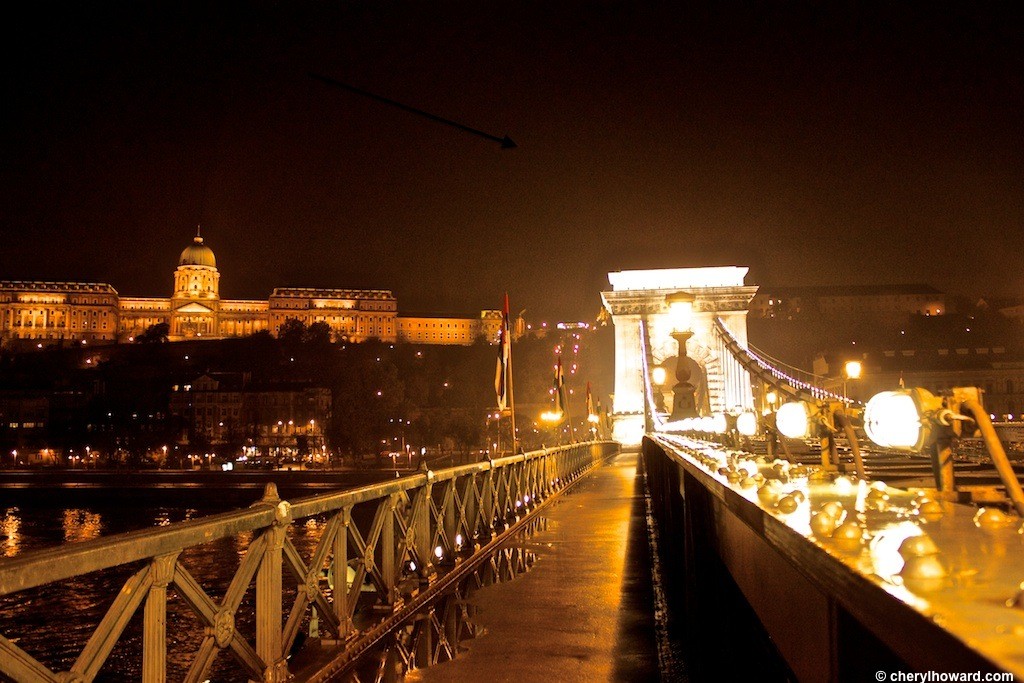 Guarded on each side by two regal and fierce-looking lions, this bridge almost begs you to walk across it, cruise under it, and take photo after photo.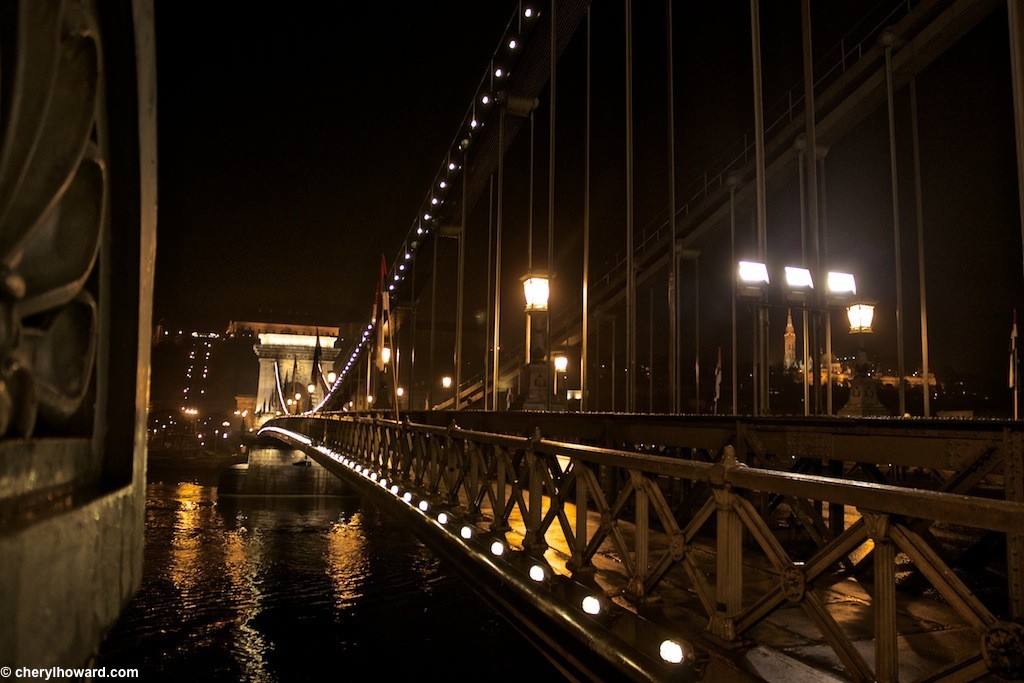 Even though I've now been living in Berlin for the better part of a decade, I actually left for two years without any certainty that I'd ever move back. So just before I moved home, I spent one last weekend in Budapest. I stood alone on the bridge one afternoon, bittersweet tears filling my eyes as I looked around at the city I loved so much. I was devastated that the life I'd built for myself was about to come to an end and I found myself not wanting to leave.
Of course, I came back and have since been back to Budapest several times, each time walking across the Chain Bridge in Budapest.
What do you think about these photos of the Chain Bridge in Budapest? Do you have any travel tips for the city? Drop us a note in the comments below.
Location
Good To Know
1) If you need a place to stay in Budapest, see your options on booking.com.
2) Make your time in Budapest special and go on a guided tour.
3) As I adore Budapest so much, I have a lot of content about the Hungarian city. Read some of the blog's most popular posts.
*Disclosure – This post contains some affiliate links. If you book a tour or hotel, I'll earn a tiny commission at no extra cost to you. Thanks for your support.