When I traveled to Cuba on solo backpacking trip years back, I didn't want to stay at a resort. While there's nothing wrong with those kinds of holidays, I was craving a different type of adventure while there. I wanted to travel all over the island visiting different places, and hopefully getting to know people, as well as the culture. I didn't want to be bogged down by others, their timelines, and itineraries. I planned for a no-frills vacation and if I was going to spend money, I preferred it to be on experiences rather than on accommodation. I also wanted to be as spontaneous as possible, challenging my inner Virgo and OCD tendencies.
With that in mind, I opted to stay at a casa particular which wasn't just a budget-friendly option; it also meant staying with locals! At the time, Airbnb didn't even exist, so figuring out how casa particulars even worked was definitely a challenge. Present day, even with Airbnb now being a major player in Cuba, there are still many challenges for travelers when booking Casas, questions to be answered, and more. Indeed, for inexperienced folks visiting Cuba for the first time, figuring out the whole process can be overwhelming.
To that end, I hope this ultimate guide to casa particulars in Cuba will help you plan your next trip.
The Ultimate Guide To Staying At Casa Particulars In Cuba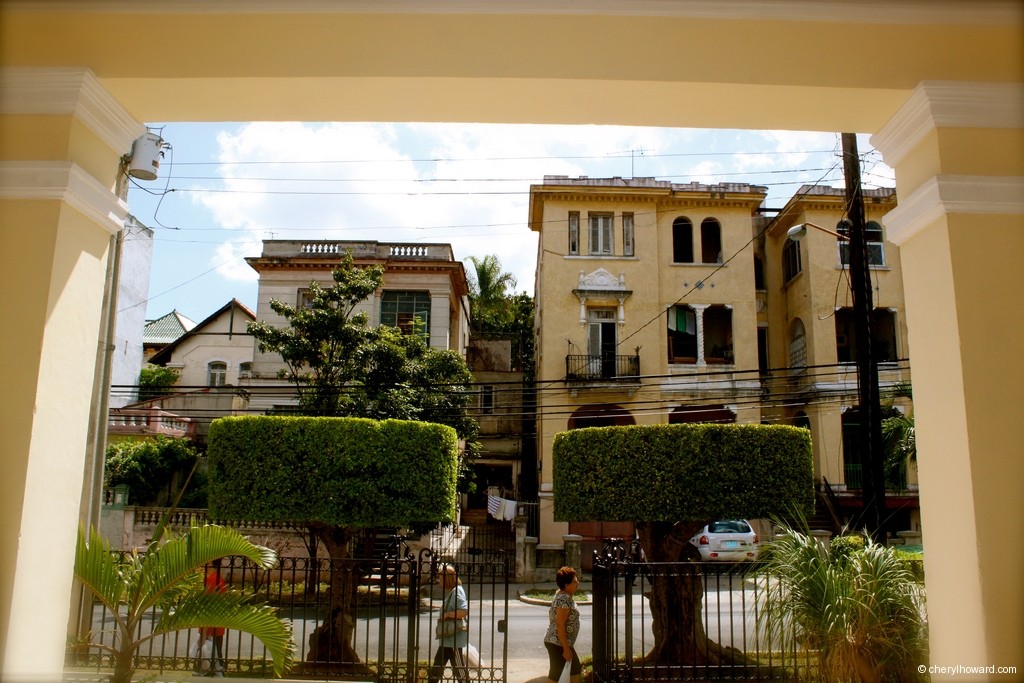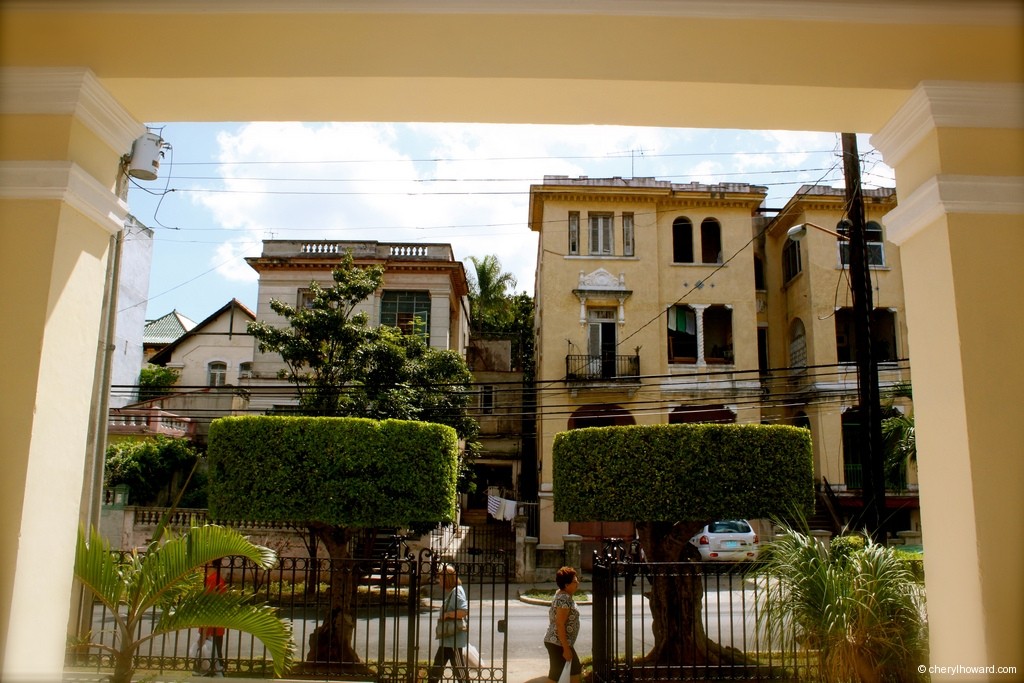 Let's start with a funny personal story:
"Cheryl, come! Come and look at this."
So said Eddy, the owner of the casa particular I was staying at in Havana. He gestured for me to follow and of course, I obliged.
Eddy led me to the small fish pond in his backyard full of koi. You know, the kind of fish you would see if you having a meal at the Mandarin in Toronto. You might even see such a setup in someone's garden. The fish were big and beautiful, colored bright orange. The pond was filled with other smaller fish which Eddy called "guppies", however, they didn't look like the guppies you'd see in a typical pet store.
He held something in his hand which he scattered into the fish pond. Immediately after depositing the mysterious substance into the water, the fish went into a frenzy. Turns out he was feeding them and guess what he was feeding them? Nothing other than meat. Beef actually.
Yes, Eddy was feeding his fish meat! He laughed when he saw my surprise. He explained that he also feeds them tomatoes and egg yolks. Apparently, his koi are big fans of egg yolk.
Later that day when I was retelling my experience to a couple from the Czech Republic who were also staying at our casa, the Czech man was incredulous. "What issssss this?" he cried. "You need to feed fish flakes and not human food. They will soon die! "
I laughed and told him the fish and their pond had been there for more than three years. We shared a good laugh over Eddy's amazing feat to ensure his pets' survival by such unconventional means.
What Exactly Is A Casa Particular?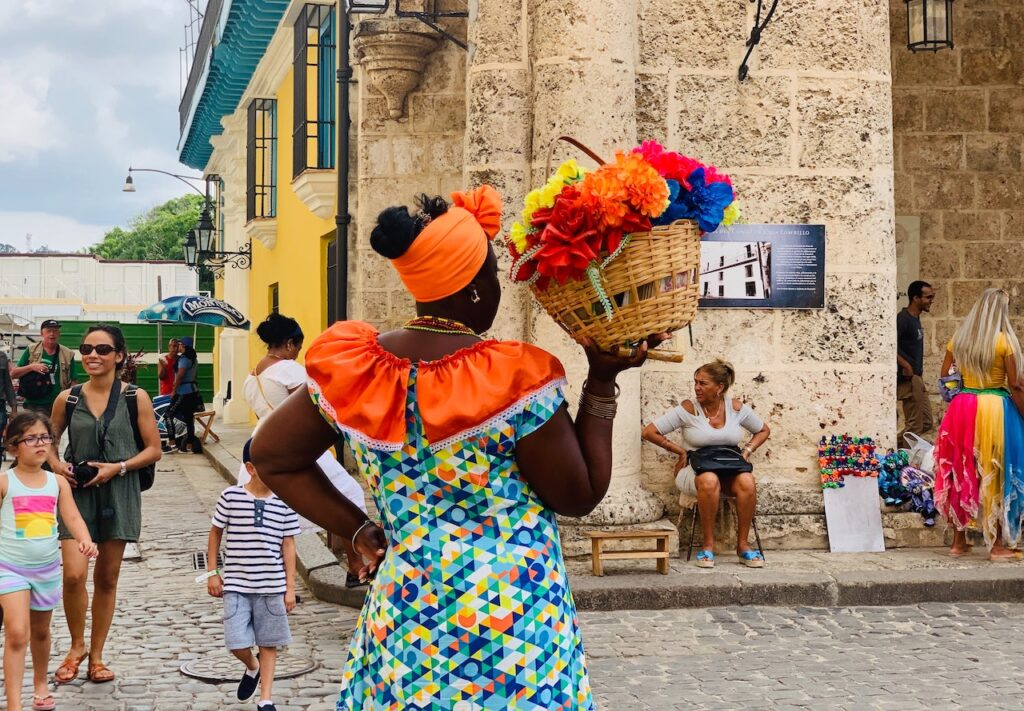 Casa particular is a Spanish term for private home. In Cuba, it specifically means that locals can rent out all or part of their homes to tourists for the purpose of a private homestay.
In 1997, the Cuban government allowed their citizens to obtain licenses to offer these homestays. The licenses are subject to a monthly fee, which helps the homeowners, as well as the government, to profit from visiting tourists.
Casa particulars have proven to be very popular and are prevalent throughout Cuba from Havana to Santa Clara, to Baracoa, and more.
How Have Casas Developed?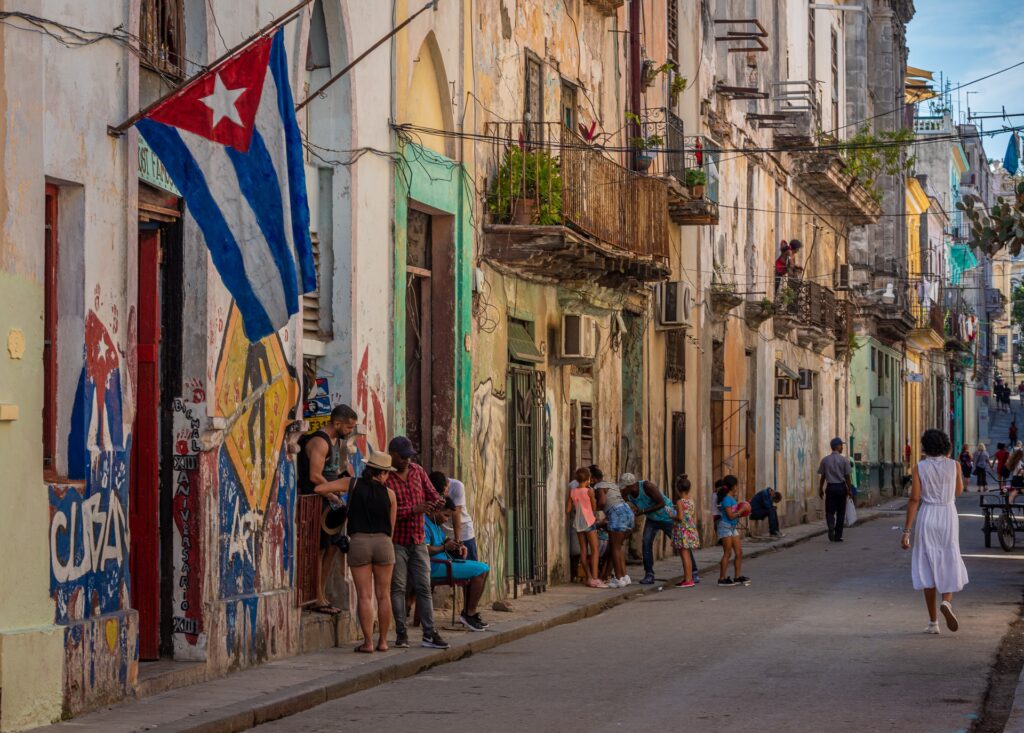 Casas has been around for more than 20 years now. In the early days, you couldn't really book a casa particular in advance. You'd simply show up in a city, head to a neighborhood you like, and then wander around looking for a house that displayed a casa particular sign. By law, anyone with a casa license must display one of these universally used signs outside their home.
When you wanted to move on to another city, the best thing to do was ask the casa owner if they knew about any casas there. As casa owners across the country kept (and still maintain) a tight-knit network with one another, they were often able to connect you with someone they knew and that's how you'd find your next place to stay.
When I traveled to Cuba, it'd been mostly simple rooms in people's homes on offer, but since Airbnb (and other booking platforms) entered the picture in 2016, the offerings have become more diverse with some property owners renting out entire flats or houses, also adding in more amenities than had previously been available.
Most of the properties were not online, even when I traveled there in 2010. Other sites featuring casas slowly crept up over the years, but Airbnb really brought them together in one place and finally allowed travelers to book in advance and pay by credit card.
Why Stay At A Casa?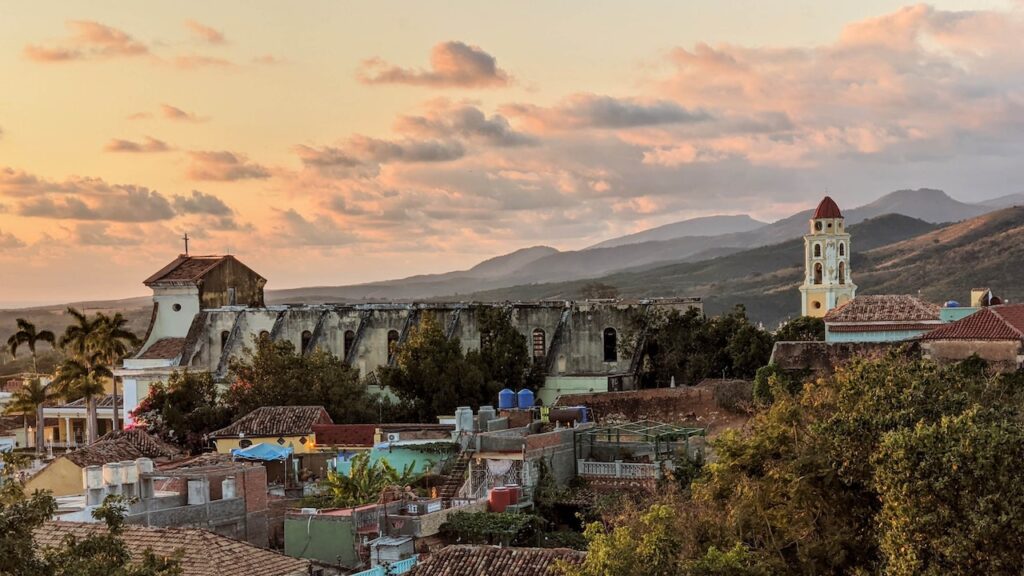 First, let's talk about why you should stay at a casa particular with a host family:
1) You save money by not staying in a resort or an expensive hotel.
2) You can really get to know your host family. Take my casa stay for example – Eddy regaled me stories of his previous life before setting up his casa particular. He used to be a fishing boat captain and sailed all over the world. His fishing career ended with the fall of the Soviet Union. He also told me how he learned English from a cartoon show aired by the Cuban government (their effort to help the population become more fluent in the language).
3) Casa owners can direct you to places not listed in a guidebook.
4) They may make meals for you that are better than you can have in any restaurant. Eddy's casa offered breakfast for example.
5) They can give you practical tips such as areas to avoid and/or scams to watch out for.
6) As casa owners are particularly well connected with one another, they can also help you book casas in other cities.
7) They can even help you book private transport from one place to the next, as Cuba isn't the easiest island to get around.
8) Depending on how long you stay, they may even start to treat you like a good friend or well-loved family member.
9) It's also a great way to meet other like-minded travelers, particularly back-packers. For example, I got to know other people who were staying at Eddy's casa. There was a Swedish man studying Spanish at the University of Havana who invited me to a party on his private patio (Eddy's casa is probably one of the nicest you can find). I hung out with him, his classmates, and some of their Cuban friends. I met a couple of German girls who convinced me to move to Berlin instead of Munich, a young Danish boy who proudly informed us of his membership in Denmark's communist party, and a couple of local Cuban boys who took me to see an Afro-Cuban music performance in Callejon De Hamel the next day. On my last night in Havana, I had a fantastic time getting drunk on rum and coke and smoking a giant cohiba with the Swede and the Czech couple in the backyard by the pond. Such things made my trip special and are something that I never would have experienced had I stayed in a hotel or resort.
If staying with others isn't for you, you can still book an entire flat for yourself. In some cases, you can even rent an entire villa! So why stay at a casa and not with a host family:
1) You still don't want to stay in a hotel or resort and prefer to stay in a more cozy, homey setting that you don't have to share with other people, be it a family or other tourists.
2) You want to save money, as even private casas are cheaper than hotels.
3) While you're not staying with a family, you can still get in touch with the casa owners for advice, connections to casas in other cities, and more.
4) You're looking for a more "authentic Cuban experience" (whatever that means) than you'd get from a hotel or resort.
What Are Casa Particulars Like?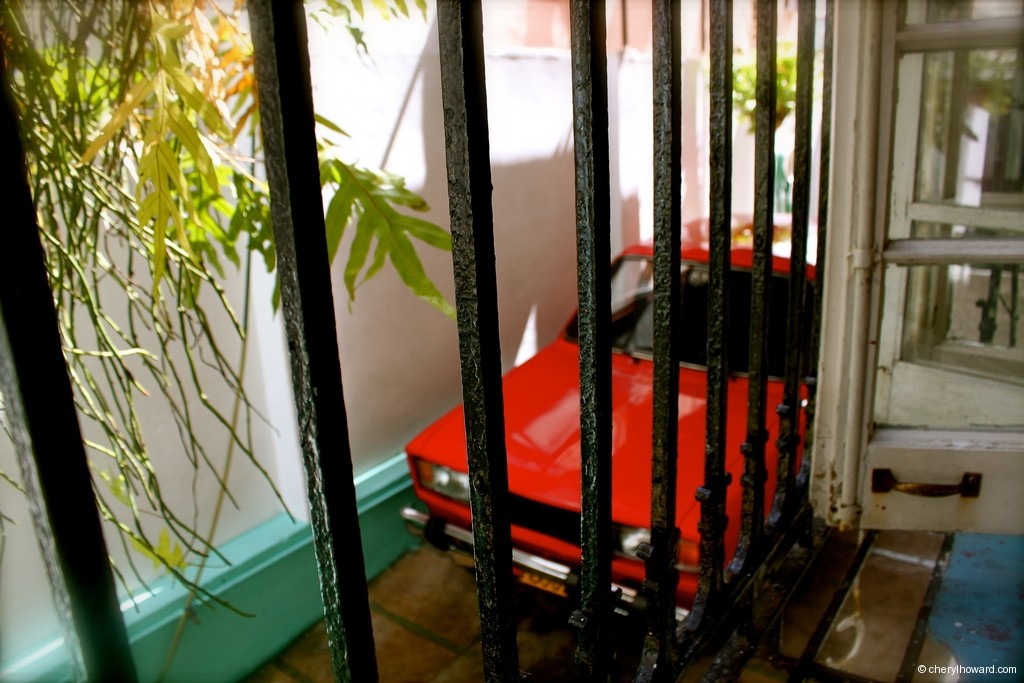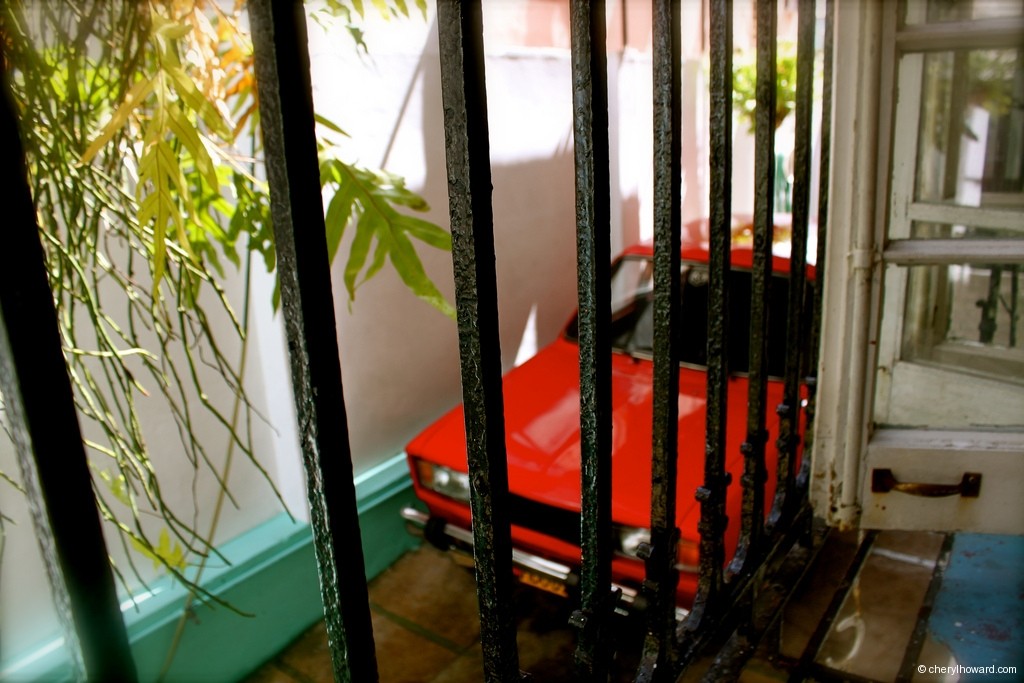 The conditions of casa particulars vary. As mentioned, they've really improved in recent years. Alas, don't expect five-star opulence and in general, expect accommodations to be simple with only the bare necessities. There's a reason why casa particulars are so cheap.
Better casa particulars will include towels, bedding, and even breakfast. Check ahead before booking, or as a backup, bring your own towels and linens, just in case the items aren't available. When you stay with families, your room might even have a private entrance or you may not have to share a bathroom. If you're staying somewhere private, you may have your own pool or a massive terrace. As we said, it's really all over the map.
For me, Eddy included bedding and towels in the daily fee while breakfast was available for an additional cost. He boasted that he offered the "best breakfast in all of Havana." It was actually quite tasty and included juice, coffee, a fruit plate, toast, a ham and cheese omelet, as well as a small crepe. The menu was the same each day though, so you may eventually grow bored of the spread.
Aside from the meat-eating fish, Eddy's colonial-style home was full of delightful surprises. Located in Vedado, a beautiful residential neighborhood in Havana, it'd be considered a mansion inhabited by someone rich and famous anywhere else. It was full of functioning antiques like a clock, radio, and sewing machine. My favorite was Eddy's bright red 1972 Argentinian-made Dodge. He even employed a night guard named Alfredo, who sported gold-capped teeth and always had a Cohiba hanging out of his mouth.
Unfortunately, the surprises may not always be as delightful as old cars or discounted cigars. I was kept awake by a rooster who had no concept of time and crowed relentlessly day and night. When I plugged in my hair dryer, it overheated, died, and took down Eddy's electricity for about an hour. I felt terrible! Your room may be tiny and lack privacy. The bathroom may be shared or you may not have hot water at times.
How Can I Book A Stay In A Casa Particular?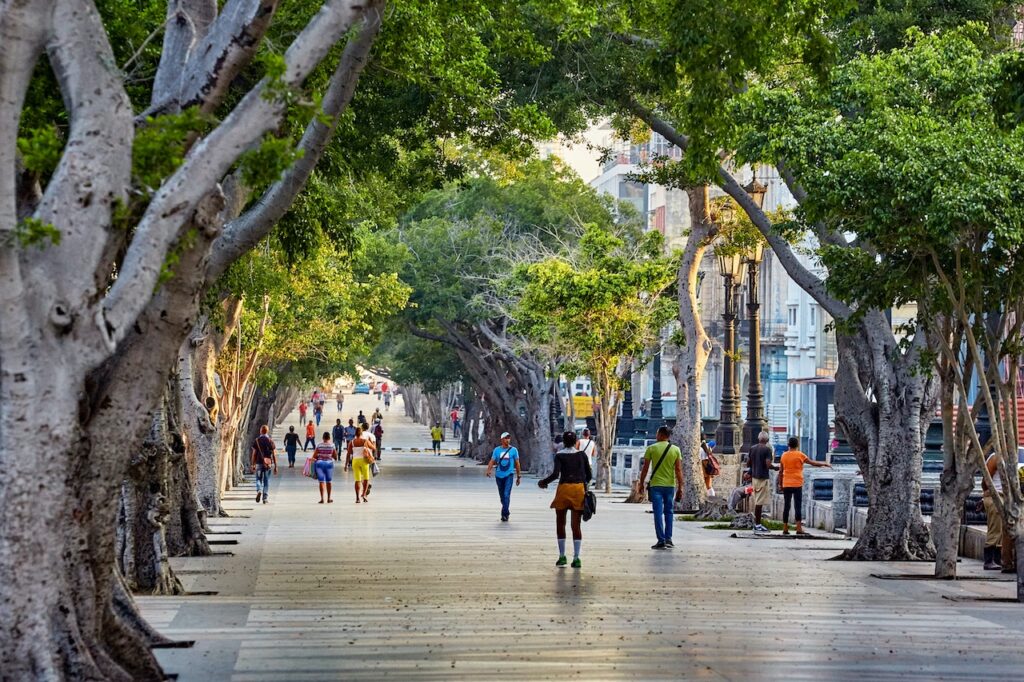 The most obvious recommendation is to use Airbnb, as you can pay and book in advance, as well as communicate more easily with your host.
There are also a number of other booking platforms:
Note, some booking platforms allow you to make a booking, but may not accept payment in advance. You may still be required to pay by cash when you arrive.
What Do I Need To Be Aware Of When Booking Online?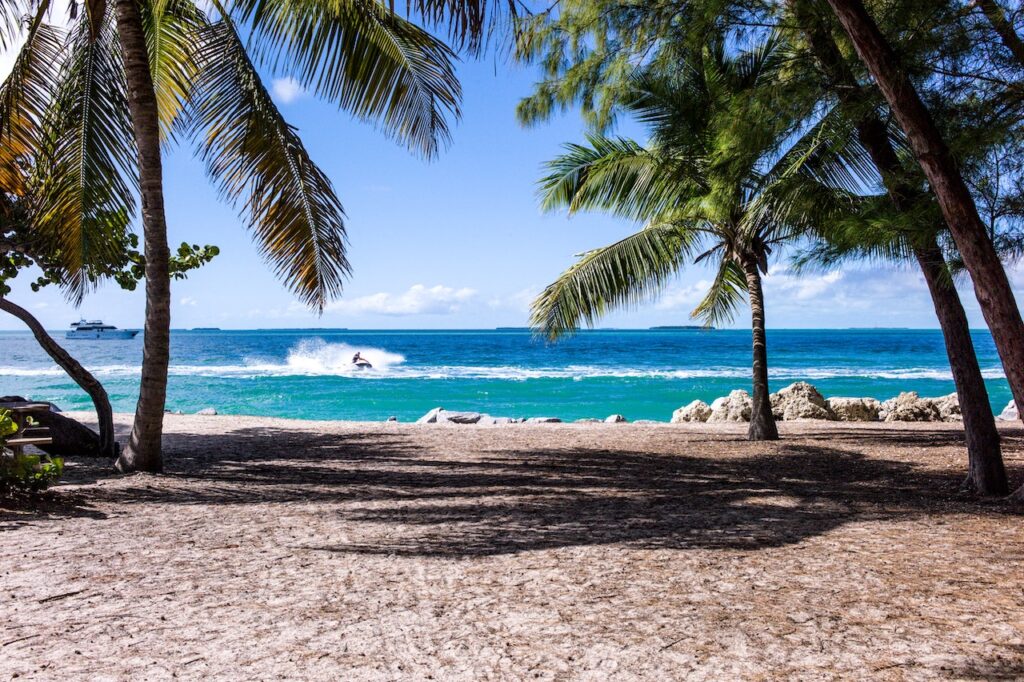 There are a lot of things to know when booking a casa particular online:
1) Airbnb doesn't actually work in Cuba. You can log in, and view your profile, and current bookings, but you can't communicate with your hosts or change your bookings. One way to get around that is to find somewhere with internet access and use a VPN, but as the internet isn't so readily available, and even when it is, it's often very slow, you can't rely on this option. So make your reservations before coming into the country. I also recommend printing off your reservations as well (with the hosts' details such as their address) and/or saving the details on your phone, as a backup plan.
2) When communicating with your hosts prior to your trip, expect there to be delays when responding to inquiries. This is again due to the internet issue described above.
3) It's possible that you may experience some unexpected and upsetting inconveniences. The Cuban internet can be so slow that booking systems may get duplicate bookings in error or may not have received your request or payment at all. This can lead to major confusion and frustration all around. In cases where the hosts claim not to have received payment, it's good to have cash on hand to pay the hosts directly. In cases where they ask for extra payment as a result of a double booking, show them the booking on your phone or printouts. If necessary, get your bank or credit card company on the phone.
4) On top of this, Cubans sometimes ask their family members abroad to manage their accounts for them and accept bookings without communicating it quickly enough back to the casa owners who may have already rented the casa to someone. It could also happen that a casa owner will rent the place out to someone else, even though you have a legitimate booking because they get more money from the other person. Cuba isn't an affluent country, so the chance to make more money can be a strong motivating factor, even if it comes at a major inconvenience for you. When this happens, the host will likely move you to another casa, tapping into the network we referenced earlier in this article.
5) To help minimize this from happening, read reviews prior to your booking to see if other guests have experienced such issues. Look for hosts with many positive, not to mention recent, reviews to better inform yourself. Have cash on hand to make any extra payments, if needed. Most of all, be kind to the hosts. While some might be blatantly trying to scam you, mistakes happen and it's best to give them the benefit of the doubt.
6) Be flexible and accept that you may have to move somewhere else. Remember you're in Cuba and things operate differently than where you're from and making a big fuss about things isn't going to help anyone.
Some other tips when you book a casa particular online?
1) Contact the host before you leave for Cuba, to ask any last questions and confirm your time of arrival so they can be there to meet you. Be sure to check in advance what amenities are available with your booking and the things that may cost extra.
2) When you arrive on the island and you're trying to find your Casa, you may not be able to reach your host after you've landed due to a lack of internet.
3) Google Maps for Cuba isn't all that the most accurate either, so make sure you know exactly where you need to go. Again, this is why printing or saving your reservation details (with the address of the casa!) is so key.
Can I Book A Casa Particular When I Get To Cuba?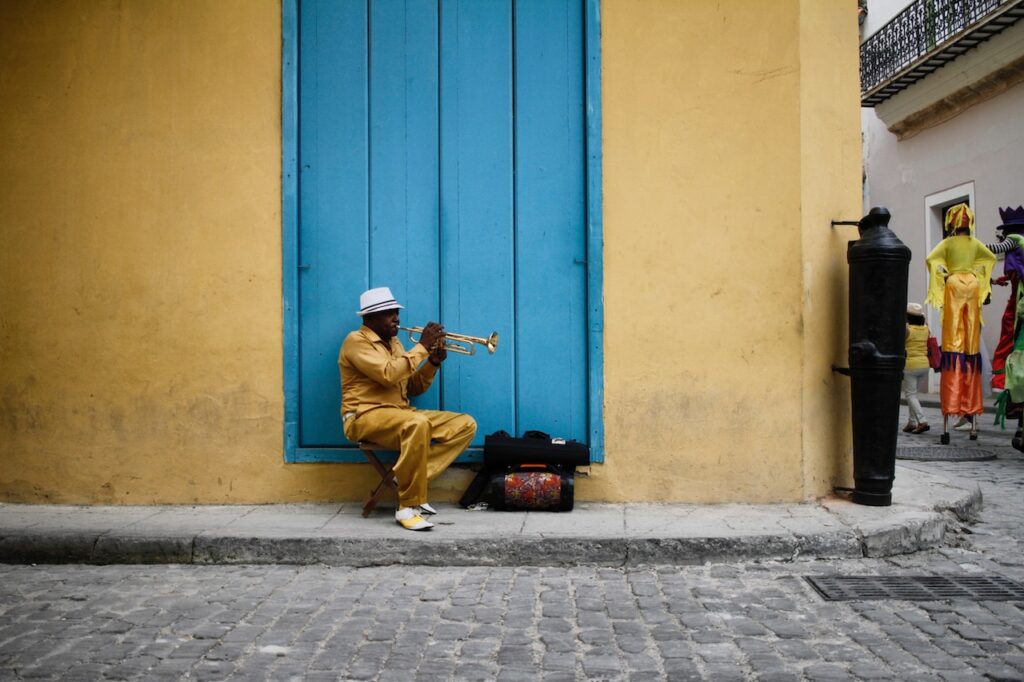 You can still book a casa particular the good old-fashioned way we described above. Quite often when you arrive at any airport or bus station, you may find yourself bombarded by aggressive people attempting to lure you to their casa. You can opt to go with them or take a stab at it on your own.
Whatever you do, don't stay in a casa particular that does not have an official sign on display. To do so would be considered an illegal action by the Cuban government and you, not to mention the casa owner, may find yourself in serious trouble.
If you're securing a casa in this informal way, my advice is that you ask to see the rooms before committing to an overnight stay. If you don't like what you see or feel uncomfortable, continue with your search elsewhere. Be sure to inquire about any house rules and what amenities are available before you commit to the booking.
Last but not least, be prepared to pay in cash. Many places won't accept credit cards on arrival.
You'll be required to share your passport with the casa owners so they can record your stay and make it official. They'll also issue you a receipt.
Do Casa Particulars Include Meals?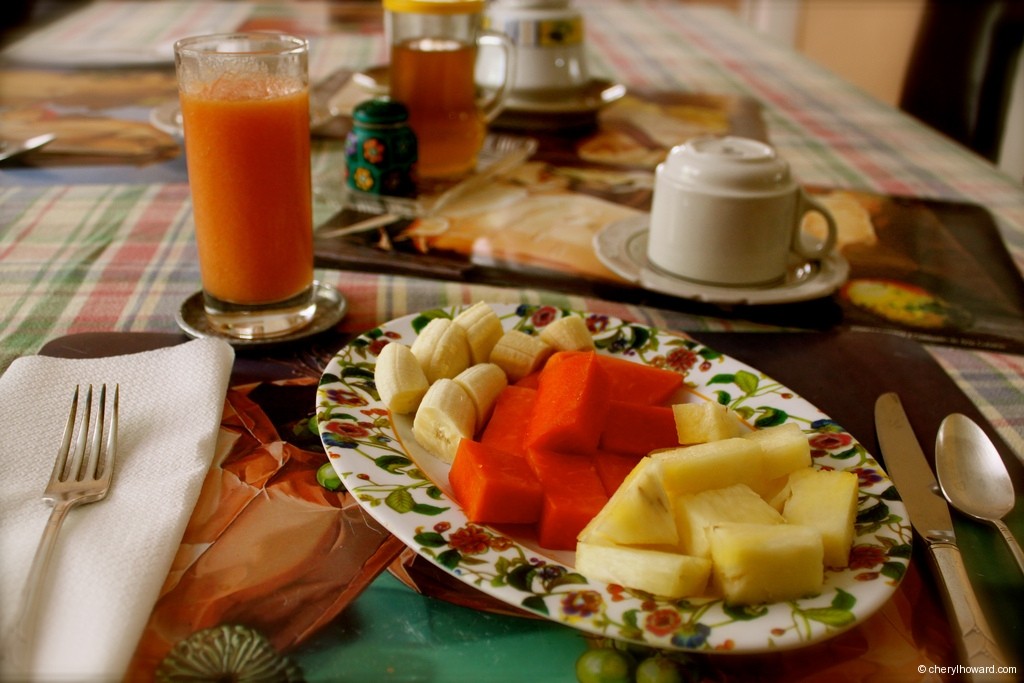 Many casa owners offer meals, usually for an extra cost. Cooking on your own isn't a likely option, even if you have a flat or villa to yourself. The grocery stores offer limited supplies, although you can get snacks from fruit and vegetable stands. Your best bet is to take most of your meals at a local restaurant.
How Much Does A Casa Particular Cost?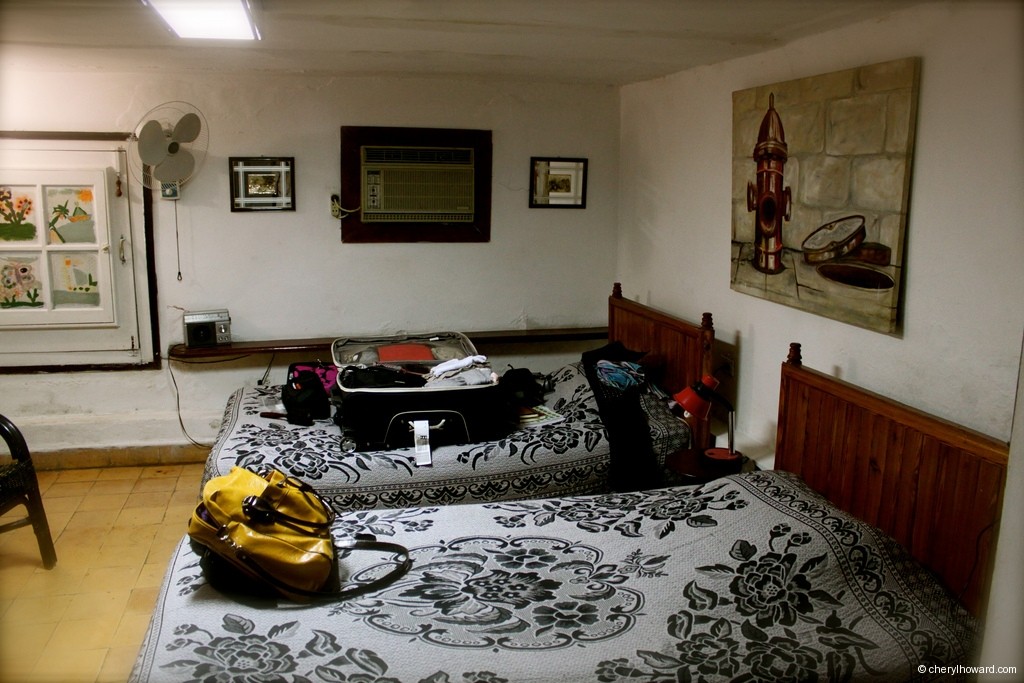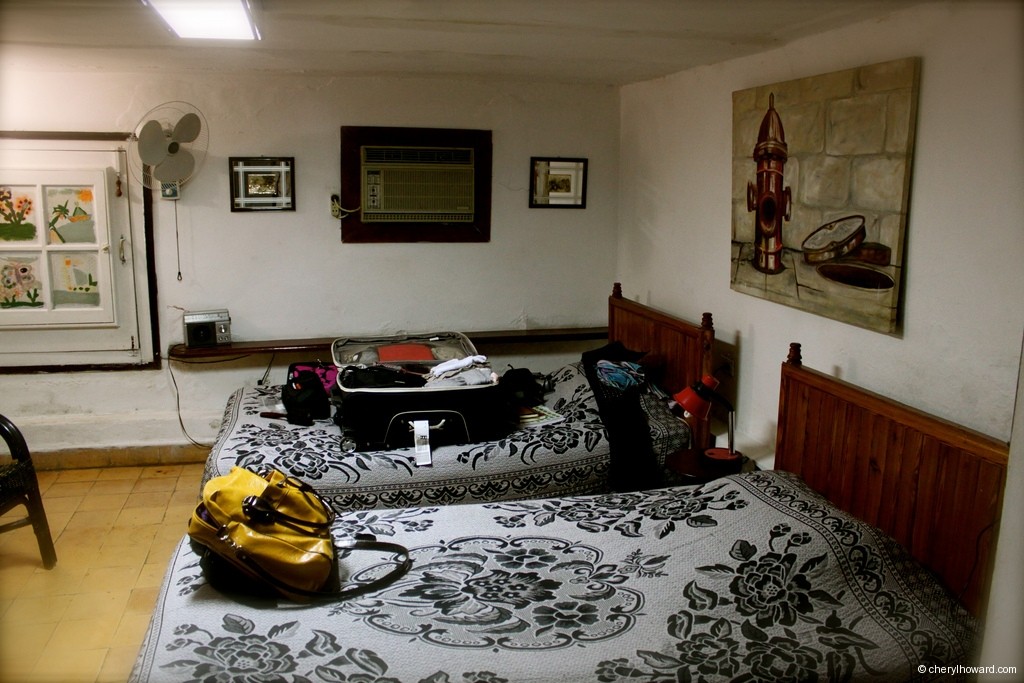 It really depends on the type of a casa particular you book. It's obviously way cheaper if you stay with a family and more expensive if you book an entire flat or villa for yourself.
You can book a casa particular for as little as $10 US / €8 a night / 240 pesos per night. Upper-end casas may run your more than $100 US / €85 / 2400 pesos a night, or even more.
In general, certain amenities like breakfast will cost extra. Be prepared to pay for that in cash. If you really enjoyed your stay and were treated well by your hosts, be sure to tip them generously (in cash as well).
The currency situation in Cuba is complicated, as most things are there. Before 2021, there were two currencies in use – the CUP (Cuban Peso) and the CUC (Cuban Convertible Peso). As of this year, the government eliminated the CUC and now, the only acceptable currency is the CUP which is used by both Cubans and tourists.
As cash is king in Cuba and credit card payments aren't always accepted everywhere, it's a good idea to always have cash on hand. If you're coming from abroad, you can get CUP at most currency exchange offices. Foreign currencies like the Euro or the Pound are generally accepted, while American dollars are most definitely not accepted. If you're an American coming to Cuba, bring Euros or Pounds with you instead.
For more tips and tricks on how to handle money in Cuba, read this guide.
Can I Bring Guests To My Casa Particular?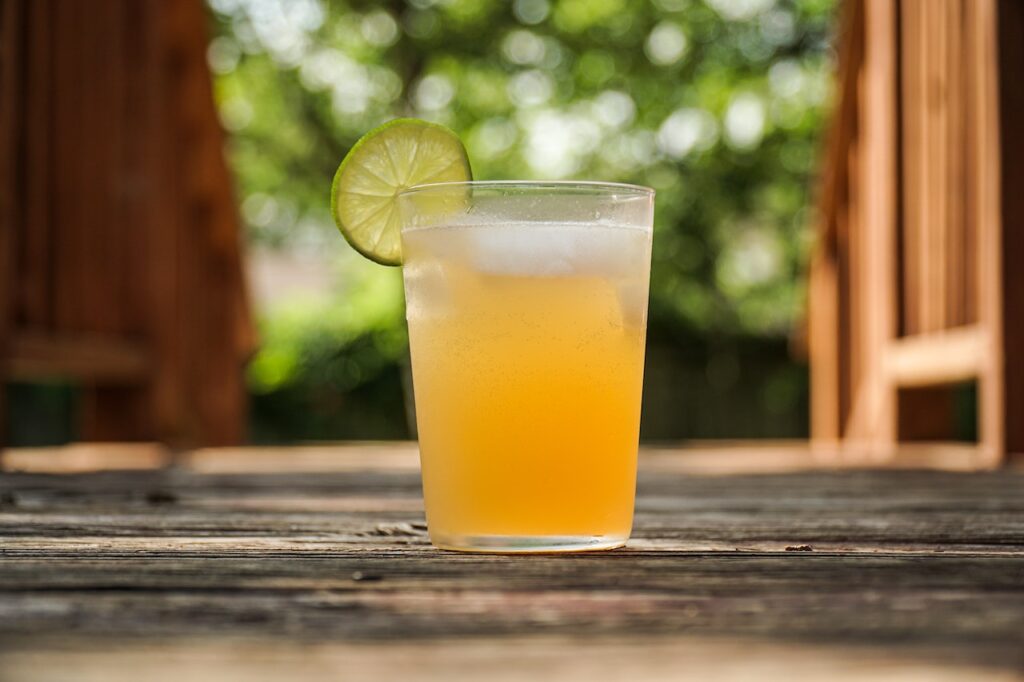 It really depends. If you're sharing a family's home, check with them before making plans. Even though you're a paying guest, you're still staying in someone's home so be respectful.
If you have a place on your own, there likely isn't a problem. However, there still may be some house rules to follow, like a limit on the number of guests or how late they can stay. Again, check with your hosts.
What do you think of our ultimate guide to casa particulars in Cuba? Do you have any questions, even corrections? Tell us about it in the comments section.
Good To Know
If you like traveling around Cuba, give some of my other posts a read: