Spending A Day At The Beach In Corniglia, Italy – Estimated reading time: 7 minutes
My life changed forever when I left Toronto behind and moved to Berlin. One of the main reasons for moving to Europe was to travel more and experience what my new home had to offer. A decade later, my plans were (and still are) to explore every nook and cranny of the continent.
So being one who doesn't like to sit still for long, I took off on my first trip less than two weeks after my big move abroad in 2011. I left Berlin behind for a wee spell so I could go and meet my big love, Italy. It had been almost a year since we'd last been together!
The plan was to spend a week in Cinque Terre. After exploring the Amalfi Coast the year before, I was eager to see how the two areas compared. Well, as often happens to me in Italy, it was love a first sight. Hiking from Manarola to Corniglia, I was captivated (like everyone else) by the small seaside towns, jagged cliffs, colourful flowers, and the seemingly endless expanse of the Mediterranean.
Spending A Day At The Beach In Corniglia, Italy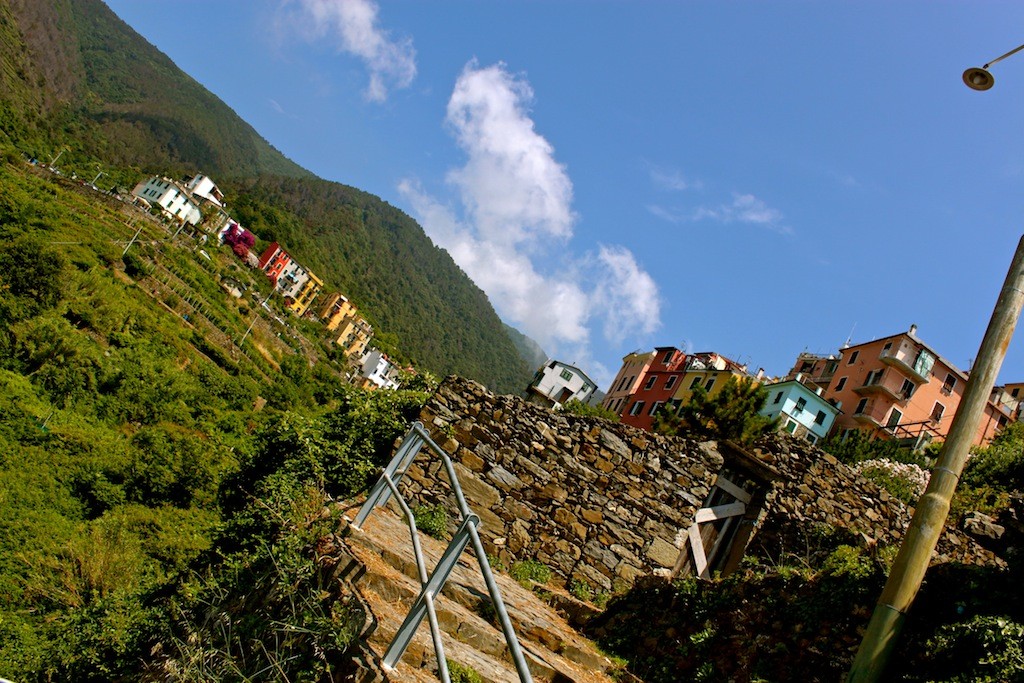 It was a bright, sunny day and my morning hike between the two villages had been challenging but worthwhile. I'd made the mistake of forgetting my sneakers and took the walk with my sporty flip-flops which made the trek more arduous then needed. You should have seen the pointed look I got from a group of serious German hikers who passed by, fully equipped with backpacks, walking sticks and hiking boots. An English couple were more obvious and said to me in a shocked voice "Why are you only wearing slippers?"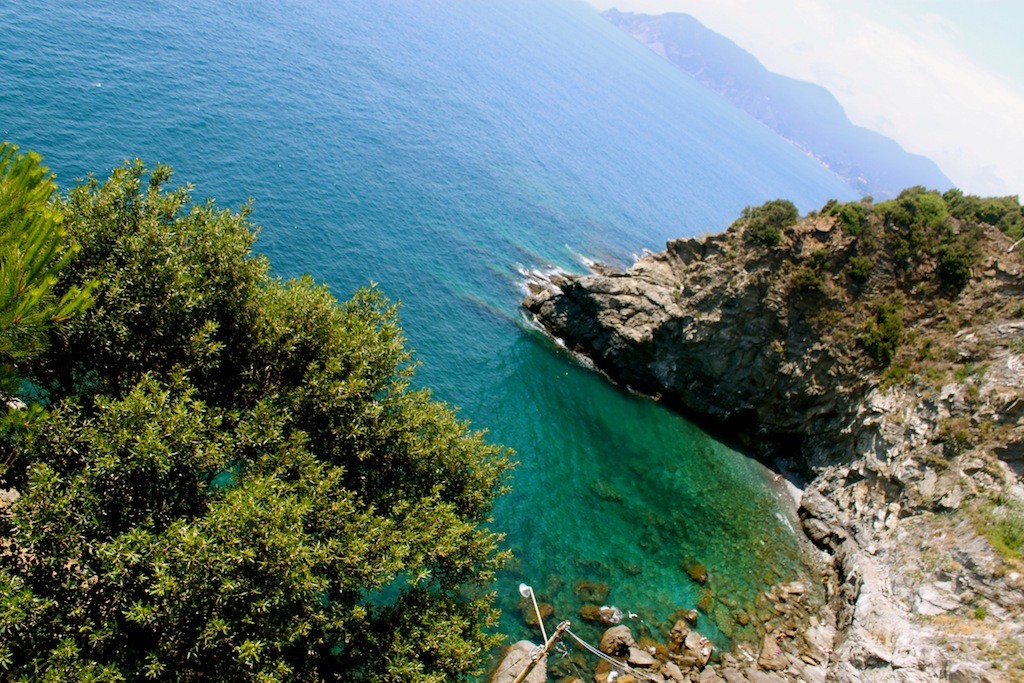 I stopped in Corniglia to hide from the peanut gallery and have a lunch involving wine and pasta (what else?). I then got back on the hiking path intending to head to Vernazza when I came upon this extraordinary view. It turns out that it's not only a place where locals dock their boats but also where you can find a hidden swimming spot.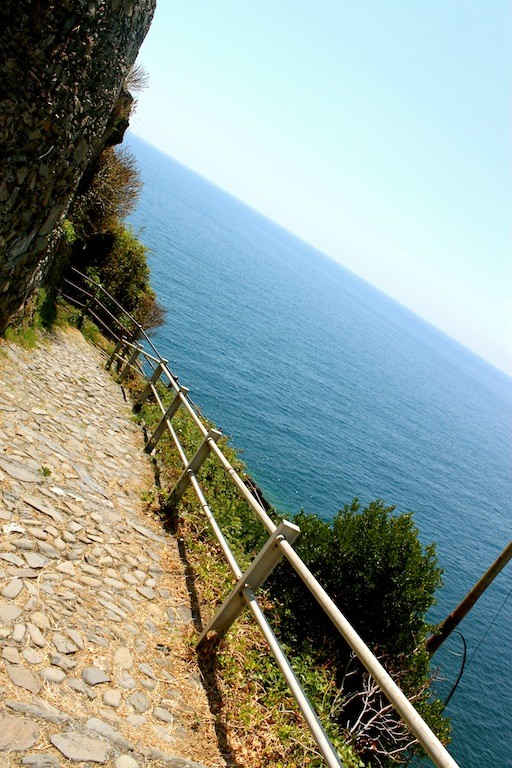 I quickly discarded my plans for Vernazza and carefully made my way down the treacherous path (in my "slippers"). I couldn't resist getting time to soak up some rays! I'm so pale that it's a surprise I didn't blind any fellow beach goers that day.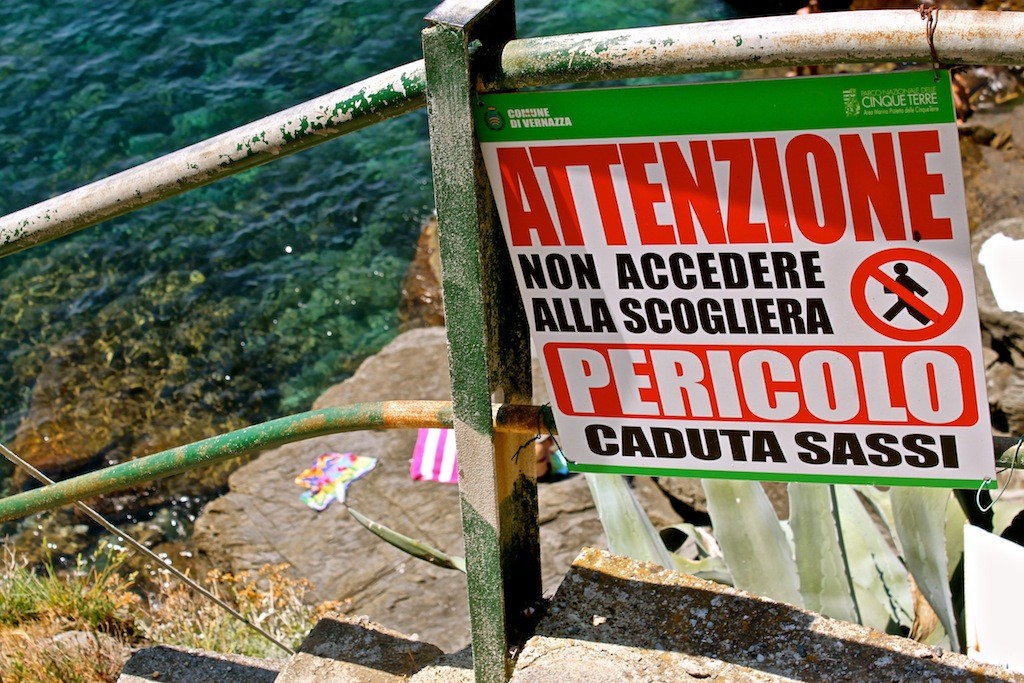 I passed the colourful boats and spread my beach towel out towards the end of the little dock. Looking around, I knew that I hadn't made a mistake in changing my plans. I'd see Vernazza the next day.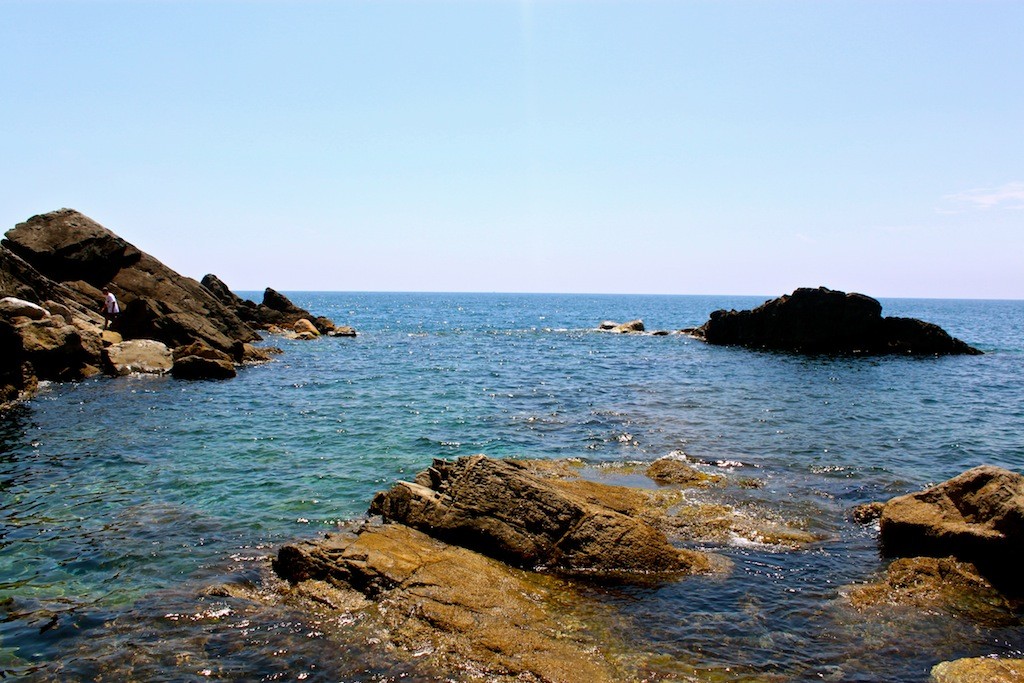 I spent the rest of the afternoon swimming, tanning, sleeping, and listening to music. Gazing at the beauty that surrounded me, I was filled with an overwhelming sense of happiness. My life in Europe was just beginning and I knew I'd made the right choice in moving there. Maybe everyday wouldn't be as perfect as this one but overall it was good, really good.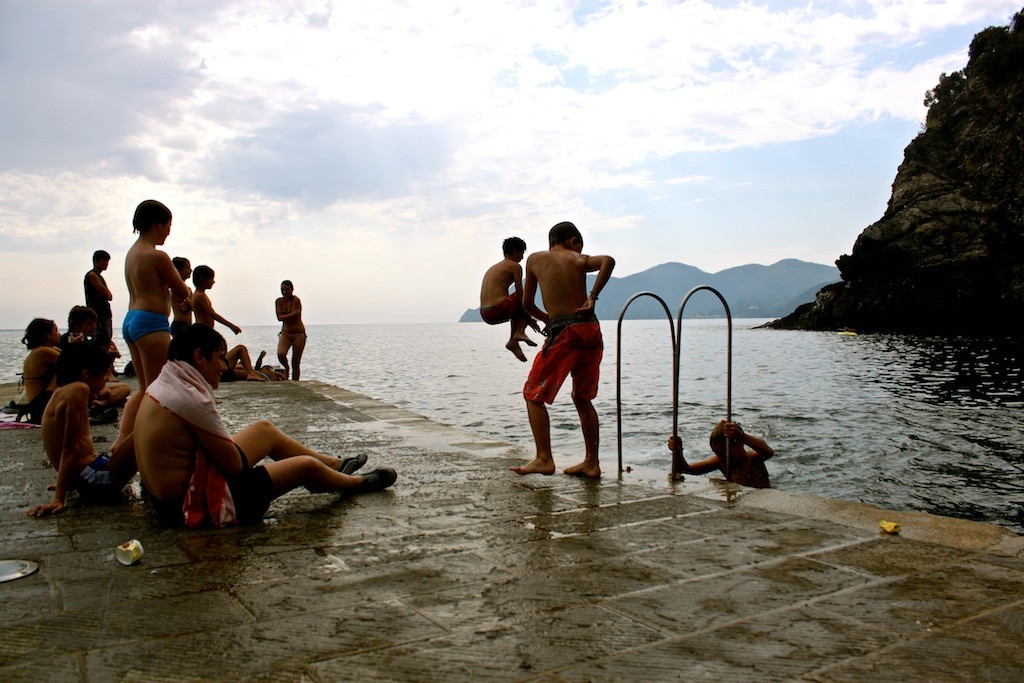 As the afternoon faded away, I snapped these photos of local Italian children joyously jumping into the water. They were competing to see who could do the best cannonball, laughing, and cheering as each child did yet another jump. Their childlike happiness perfectly summed up my feelings at that moment.
For this reason, I'll never forget my time in Corniglia, Italy.
What do you think about this beach in Corniglia, Italy? Do you have any other tips for Cinque Terre? Tell us all about it in the comments.
Location
Corniglia Beach (Spiaggione di Corniglia)
Good To Know
1) Find this beach for yourself by veering off the main hiking trail and heading down towards the water. Be prepared for the steep walk down and a tougher walk back up. Maybe skip the slippers!
2) If you're the type who likes sand, beach chairs, and service, head to nearby Monterosso Al Mare instead.
3) Find a place to stay while you're in Cinque Terre with booking.com.
4) Make your time in Cinque Terre special by going on a guided tour.
5) If you love Europe and need further travel inspiration, check out some of our top posts:
If you like this post, share it on Pinterest.
*Disclosure – This post contains some affiliate links. If you book a tour or hotel, I'll earn a tiny commission at no extra cost to you. Thanks for your support!